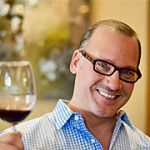 Kevin Godbee · Feb 13, 2019 · 6 min read
10 11 Best Hamburgers in St. Petersburg FL 2019
Everyone loves hamburgers! They almost always have cheese on them, so it's safe to say that a hamburger / cheeseburger is the epitome of almost everyones favorite American food.
Here are three important questions I'd like to answer before proceeding with the list. 1. Why eleven? 2. Why in this order? 3. Did I go to all of these places and actually eat all of these burgers?
Top 10 lists are popular, and a top 11 in my opinion, sounds dumb. However, I wanted to provide 10 burgers that are made of meat, but couldn't leave out a quite worthy vegan burger at the bottom of the list. (It's the only one that doesn't go in the stated order.)
The order is zip code, then alphabetical. I refuse to say that this burger is better than that one, and so on. In my opinion, that is wrong. There is no "apples-to-apples" comparison here. These are all excellent burgers, and you should try them all, which brings me to my last point.
I don't want to sound like a big complainer, but it really gets me when other publishers put out top 10 lists, and the author never left her house, never went to any of the places, and never ate any of the food. You can tell when the photos are credited to the restaurant. They just email them to send a photo so they can be in a top 10 list. You can also tell that the writer never went to the place when they pulled an old photo off of the internet, and that item either doesn't look like that anymore because it was changed, or it's not even on the menu anymore. Unfortunately, we've seen it a lot—from national and local publishers. We are also aware of a local publisher that offers paid placement in top 10 lists. There is no paid placement here.
I ATE ALL OF THESE BURGERS AND WENT TO ALL OF THESE PLACES.
With one exception, I took all of these photos myself. I did in fact eat the "Double Grilled Cheese Bacon Burger" (#10) at The Burg Bar & Grill, but my photo didn't come out, so I borrowed one from a friend.
Here are some of the best local eateries in St. Petersburg with great burgers.
Here are the 10+1 Best Burgers in St. Petersburg Florida for 2019.
The order is zip code, then alphabetical by restaurant name.
1. The Avenue Eat + Drink
The Firecracker Burger - Spicy House Made Habanero Sauce, Peppered Bacon, House Made Jalapeño Poppers, Pepper Jack Cheese.
I love this burger. It's super spicy, so be careful. They make the habanero sauce fresh every day.
The Avenue Eat + Drink
330 1st Ave S
St. Petersburg, FL 33701
(727) 851-9531
http://theavenuedtsp.com
2. Brick & Mortar Kitchen & Wine Bar
Brick & Mortar Burger - House Ground Tenderloin Filet & Short Rib, Bacon Onion Jam, Aged White Cheddar, Arugula, Roasted Garlic Aioli.
There is nothing like this burger anywhere. They grind their meat fresh in house every day. Everyone raves about this one.
Brick & Mortar Kitchen & Wine Bar
539 Central Ave
St. Petersburg, FL 33701
(727) 822-6540
https://www.facebook.com/brickandmortarkitchen/
3. Locale
St. Petersburger  - Locale Dry-Aged Beef, American Cheese Sauce, Smoked Gouda, Applewood Smoked Bacon, Caramelized Onion, Sautéed Mushrooms, Secret Sauce.
All of the ingredients together create a nice flavor and satisfying mouthfeel. The meat patty itself is a little thin, so it is difficult to get it rare or even medium rare. It had a nice char on it though. Get ready to get messy with this one. Get a lot of extra napkins. The secret sauce seems to be thousand island, and it goes great with the shredded lettuce.
Locale
Sundial St. Pete
179 2nd Ave N
St. Petersburg, FL 33701
(727) 523-6297
https://farmtablecucina.com
4. Ford's Garage
Ford's Mushroom Swiss Burger - Black Angus with Baby Swiss Cheese, Sautéed Mushrooms, Lettuce, Tomato, and Red Onion on a European Pretzel Bun.
It's juicy, full of flavor and lots of umami.
Ford's Garage St. Pete
200 1st Ave S
St. Petersburg, FL 33701
(727) 295-3673
https://www.fordsgarageusa.com/locations/st-pete/
5. The Library
Burger - Double Patty, Sliced White American Cheese, Lettuce, Tomato, Library Sauce.
It's not the style that most places are putting out these days, but it is just damn good, old school comfort food. It actually reminded me of a Burger King Double Cheeseburger—in a very good way.
The Library
600 5th St S
St. Petersburg, FL 33701
(727) 369-9969
https://thelibrarystpete.com
6. The Mill
The Mill Burger - 8oz Prime Beef, Pimento Cheese, Bacon, Bibb Lettuce, Tomato, Smoked Caramelized Onion Aioli.
It's just magical how it tastes so good—and it has pimento cheese!
The Mill Restaurant
200 Central Ave #100
St. Petersburg, FL 33701
(727) 317-3930
https://www.themillrestaurants.com
7. Red Mesa Cantina
Sirloin Chorizo Burger - Fried Onions, Chorizo, Avocado, Jack Cheese, Tomato And Chipotle Aioli on a Brioche Bun.
My original "best burger in St. Pete". The chorizo gives it a wonderful richness.
Red Mesa Cantina
128 3rd St S
St. Petersburg, FL 33701
(727) 896-8226
https://www.redmesacantina.com
8. Stillwaters Tavern
Tavern Burger - Hand Formed Short Rib, Chuck, And Brisket With Sharp Cheddar, Thousand Island, Lettuce, Caramelized Onions, Tomato, Brioche Bun.
This is another really good down-home burger that tastes great, has just the right amount of complexity, and easily fits in your mouth.
Stillwaters Tavern
224 Beach Dr NE
St. Petersburg, FL 33701
(727) 350-1019
http://stillwaterstavern.com
9. Engine No. 9
Black Flag Burger at Engine No. 9 - Cajun spices, Blackened & topped with Pepperjack Cheese, Jalapeño Bacon, Fire Roasted Red Peppers and Frank's Red Hot Sauce.
This is another favorite spicy one for people that can take a normal amount of heat. It's hot, but not as hot as The Avenue's Firecracker. The fire roasted peppers really make it.
Engine No. 9
56 Dr M.L.K. Jr St N
St. Petersburg, FL 33705
(727) 623-0938
http://www.no9burgers.com
10. The Burg Bar & Grill
Double Grilled Cheese Bacon Burger - Award Winning Monster 8oz Cheese Burger in between 2 Grilled Cheese Bacon Sandwiches.
I recommend sharing this one with a friend, or smoking a joint first. It's a fun over-the-top option when that's what you need.
The Burg Bar & Grill
1752 Central Ave
St. Petersburg, FL 33712
(727) 894-2874
http://theburgbar.com
11. Cider Press Café
Classic Burger - Burger (Beyond Meat), Lettuce, Tomato, Onion, Pickle, Mayo, Ketchup & Mustard on a Kaiser Bun.
It really tastes and feels like a real meat burger! You almost can't tell the difference, and some people can't!
Cider Press Café
601 Central Ave
St. Petersburg, FL 33701
(727) 914-7222
http://ciderpresscafe.com
I'm sure there are some readers favorite burgers that are not on the list. Please comment with them below so other readers can see them and check them out too.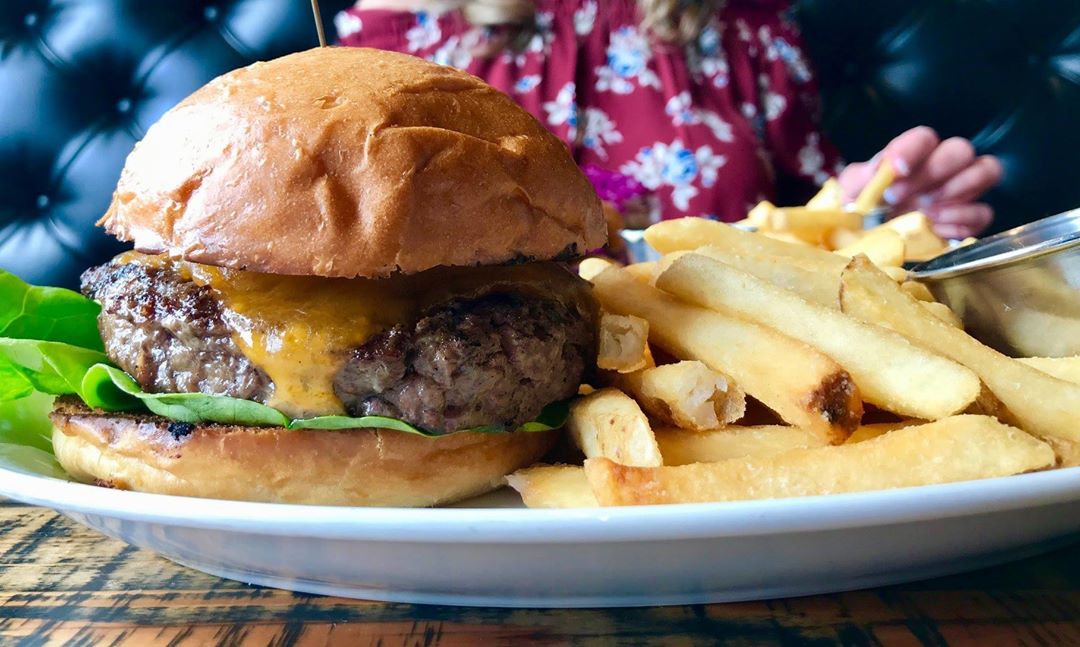 Readers Rating

Rated 4.5 stars




4.5

/ 5 (

Reviewers

)

Outstanding
---
Everyone loves hamburgers! A cheese burger is the epitome of American food, and here are some of the best local eateries with great burgers.