The number of fast casual restaurants gracing the streets of St. Petersburg appears to be on the rise. These days, the term fast casual encompasses far more than what you may think. Oh no, we aren't talking McDonald's or Taco Bell folks – think organic, fresh, and locally sourced. In today's world, fast-casual restaurants are producing high quality, health-focused, Instagram-worthy menu items to satisfy the masses. Now, grabbing a quick meal on the go doesn't have to come with a large side of guilt.
We have assembled a list of 12 of the very best fast-casual dining establishments that our city has to offer. The restaurants are listed in order by zip code, and then alphabetically by each restaurant's name. Each spot on this list deserves a piece of your attention!
(Editor's note: Someone from St. Pete Foodies actually visited all of these restaurants, took our own photos, and ate this food – unlike many other best-of lists, that are auto-generated, or pulled from Yelp reviews or Instagram.)
The Top 12 2019 Fast Casual Dining Restaurants
1. Brass Bowl Kitchen & Juicery
656 Central Ave
St Petersburg, Florida 33701
(727) 201-4400
Brass Bowl Kitchen & Juicery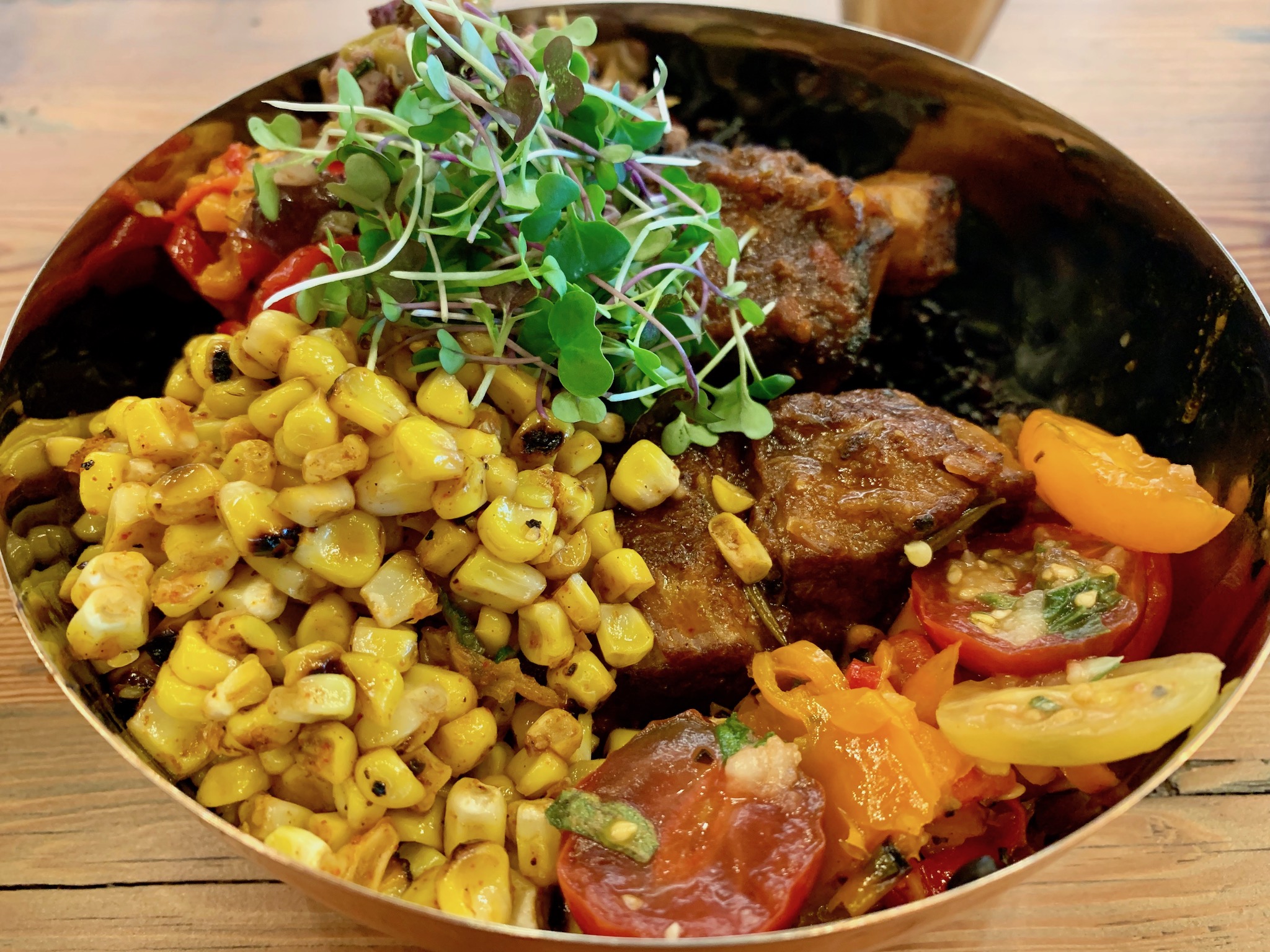 Brass Bowl Kitchen & Juicery, which opened their doors in early April, deems that "eating great doesn't have to be a flavorless punishment." To support this claim, the talented team at Brass Bowl created a menu that uses only fresh and organic ingredients which are thoughtfully paired and health-conscious.
In addition to their savory bowls, they also have a counter where folks can order vibrant pressed juice, juice bowls and various other breakfast items and small bites. That being said, Brass Bowl is ideal during any point of the day, even during happy hour. That's right, they have a new happy hour menu with local drafts and organic wine! (Downtown St. Pete Happy Hours.) Read the Brass Bowl review here.

2. Karma Juice Bar & Eatery
209 1st St NE
St Petersburg, Florida 33701
(727) 896-4000
Karma Juice Bar & Eatery Website
Karma's St Petersburg location is comfortably situated downtown, within steps of Beach Drive. Their doors opened in 2015 and their mission has always been to promote health-conscious eating habits for their customers. While they're known for their cold-pressed juices, and heavenly acai bowls, Karma also offers smoothies, eats, and various drinks and snacks that are equally as delightful and invigorating.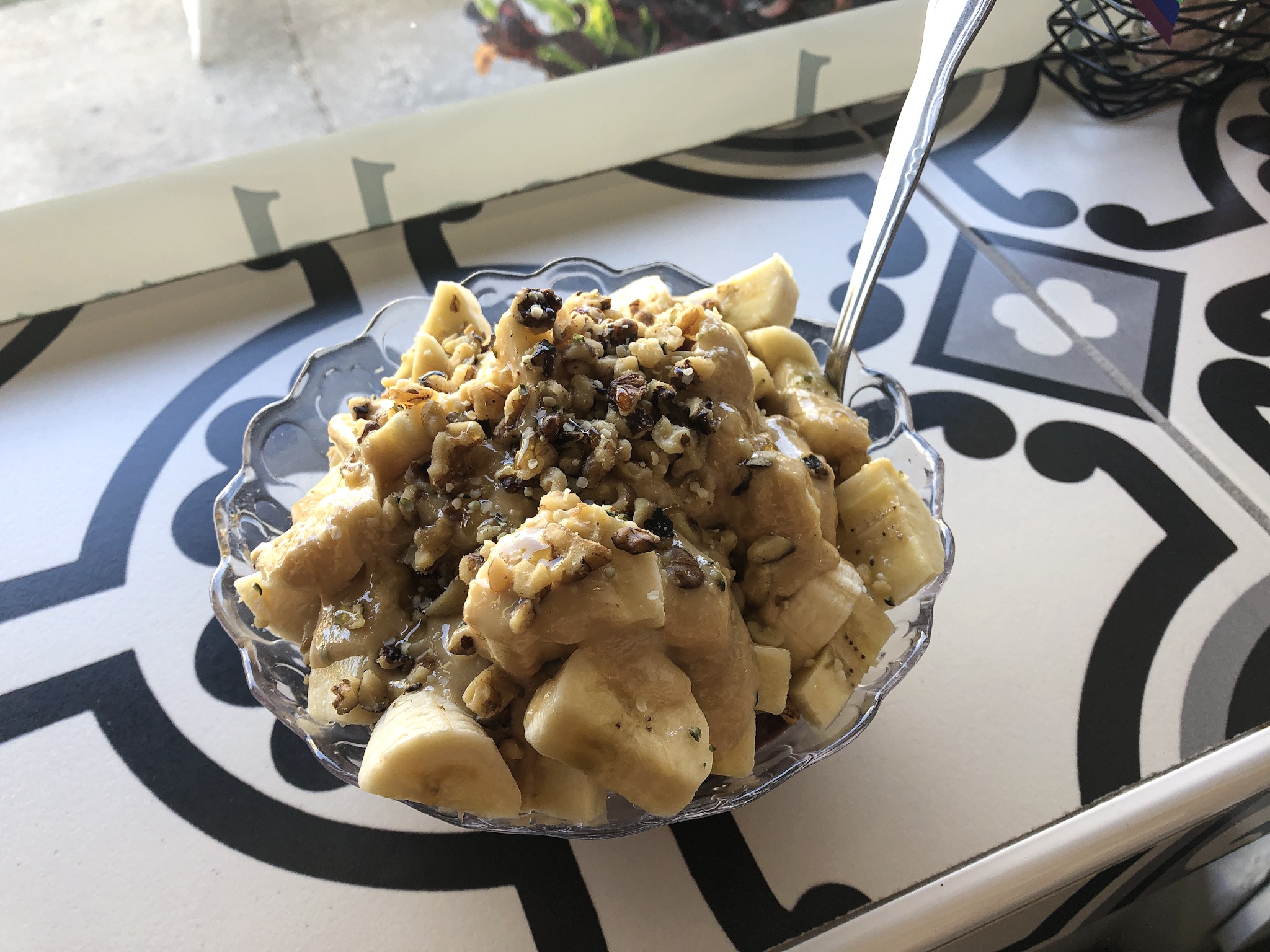 Dine inside, outside, or, as I often do, grab a pressed juice or smoothie mid-walk for some fuel.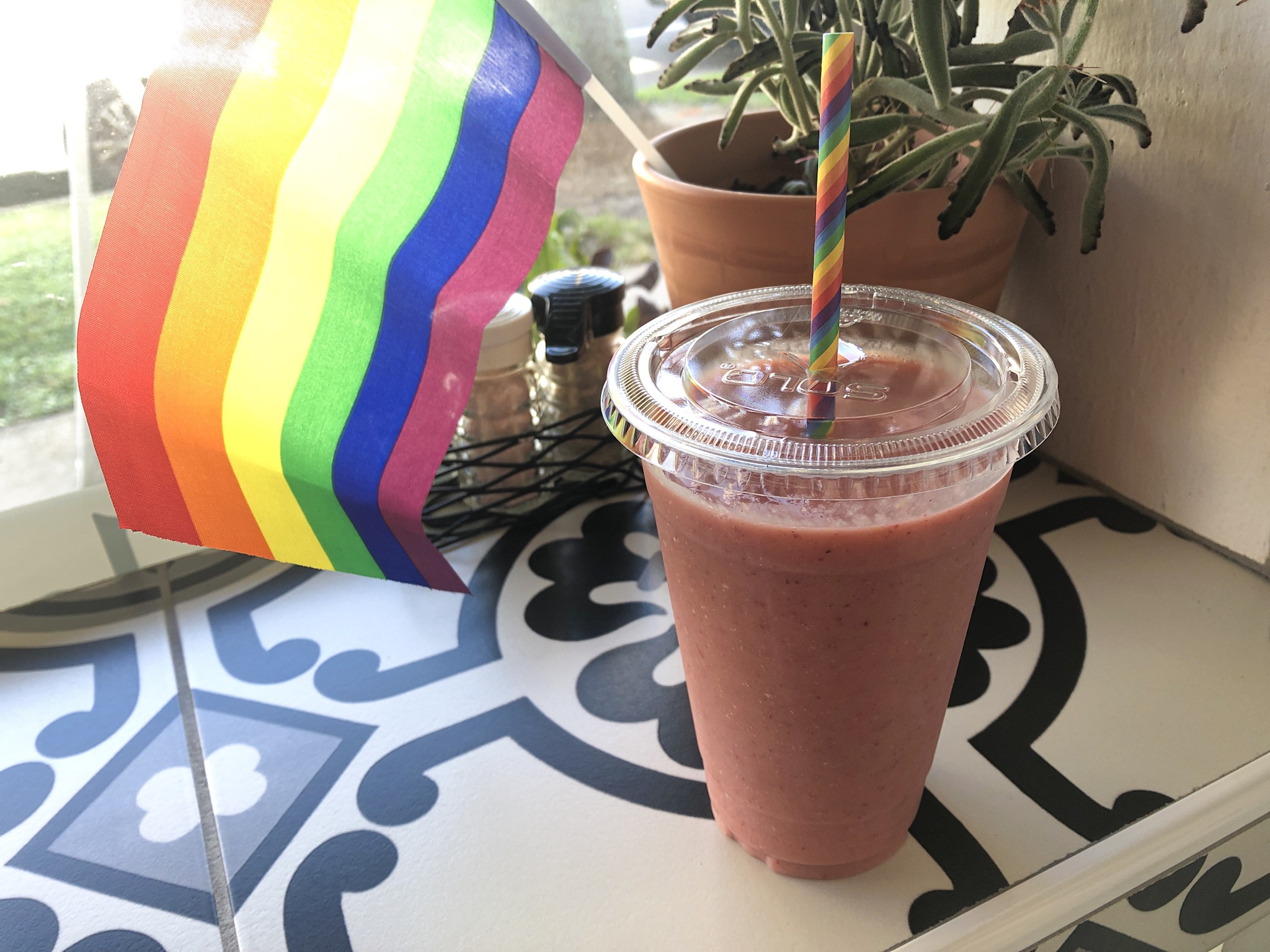 3. Locale Market
179 2nd Ave N
St Petersburg, Florida 33701
(727) 523-6300
Locale Market Website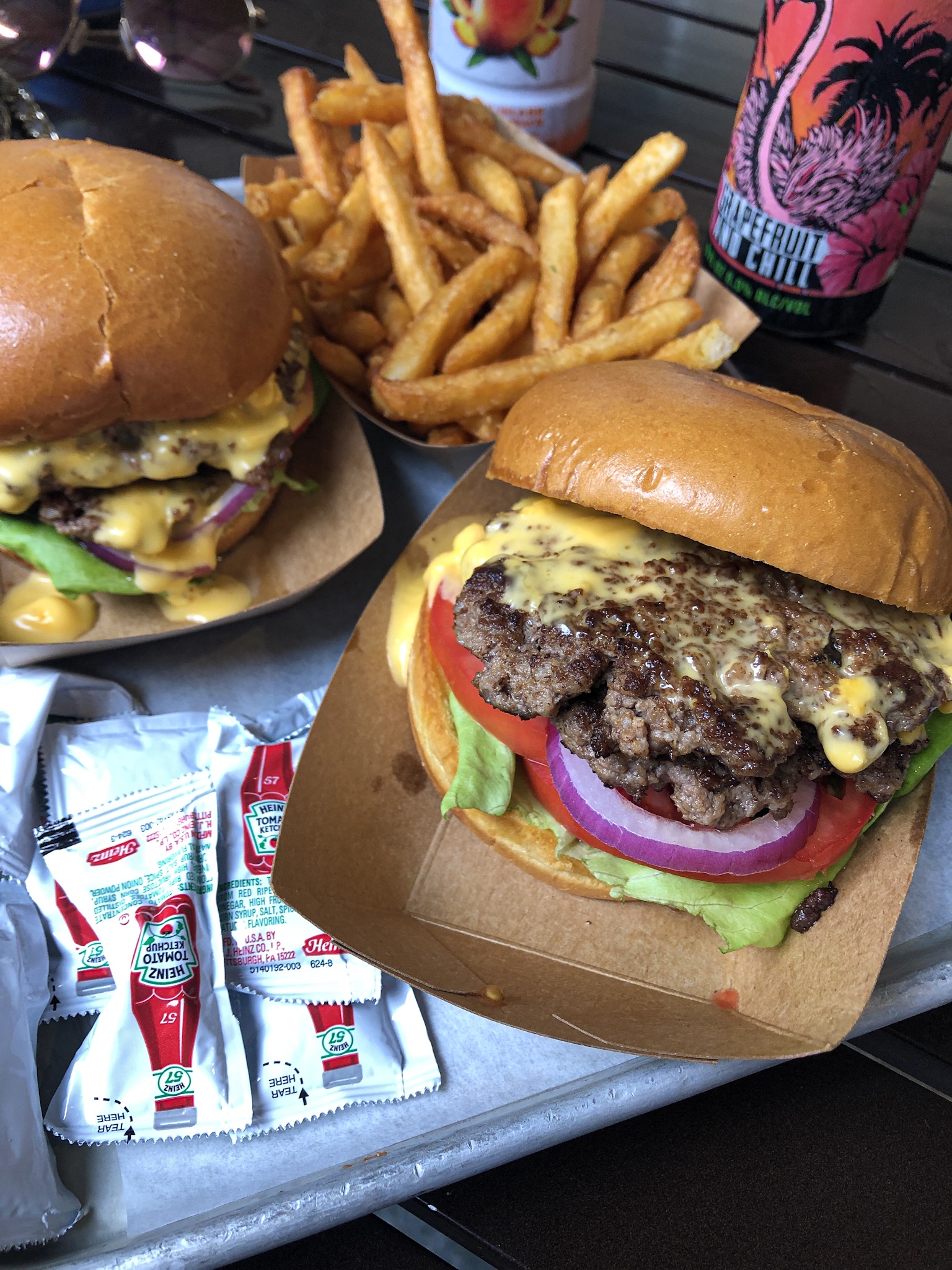 Locale Market is your one stop shop for most anything food and drink related. At Locale, you'll find everything from wine and local beers, to gourmet grocery items, a meat counter (which you can order from to take home, or, you can choose your meat and ask the staff to prepare it to your liking), coffee bar and various made to order options, such as Sushi, Pizza and Sandwiches. As if that isn't enough, Locale also offers fabulous catering for all of your holiday and event needs.
Locale Market also features different $5.99 daily specials, such as: 1 dozen Gochujang wings on Monday, Tacos on Tuesday, Pizza on Wednesday and the All-American Cheese Burger (pictured above) on Thursdays.
4. Maple Street Biscuit Company
662 Central Ave
St Petersburg, Florida 33701
(727) 290-6211
Maple Street Biscuit Company Website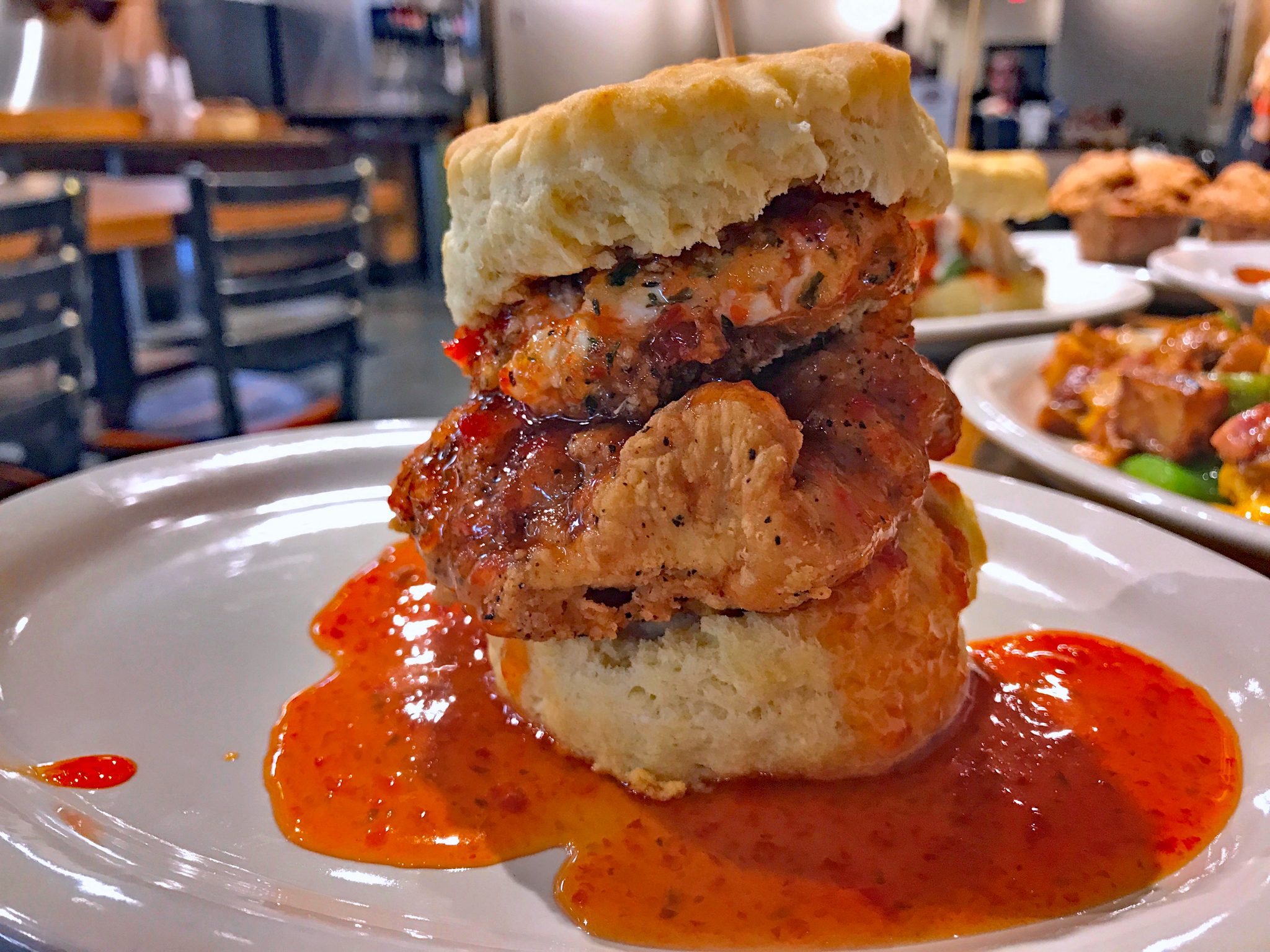 Though Maple Street Biscuit Company is technically considered a chain with their 20 + locations, their spot on Central Ave in St Pete boasts a very local vibe. They get fresh chicken every day, and 99% of the items are fresh, with only 1 or 2 frozen items. Maple Street specializes in high-quality comfort food with fried chicken and biscuits accounting for 50% of the menu. Who's complaining about that? Read the review here.
5. Old Southeast Market
1700 3rd Street South
St Petersburg, Florida 33701
(727) 823-1992
Old Southeast Market Website
It is unlikely that one would simply just stumble into the Old Southeast Market, as it is tucked away – a true hidden gem, if you will. Upon entering the market, you'll notice some usual suspects: an array of drinks, beer and wine, various items for snacking, and other odds and ends and local products. At the other end of the market, an intriguing and unexpected aspect: made to order Poke Bowls! Not only do they offer fresh and vibrant Poke Bowls, but they also offer Sushi Burritos and various sandwiches.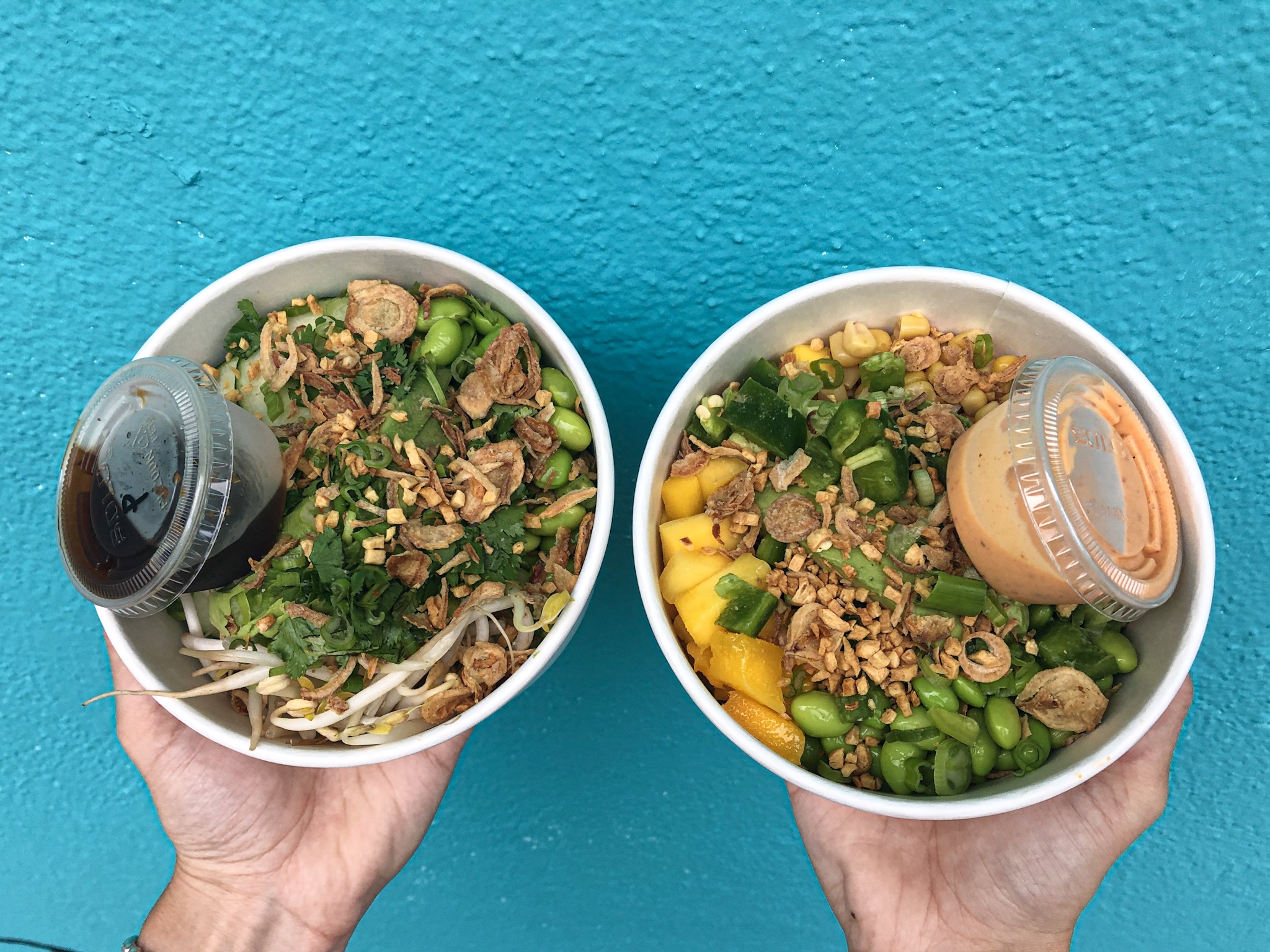 6. Pacific Counter
660 Central Ave S
St Petersburg, Florida 33701
(727) 440-7008
Pacific Counter Website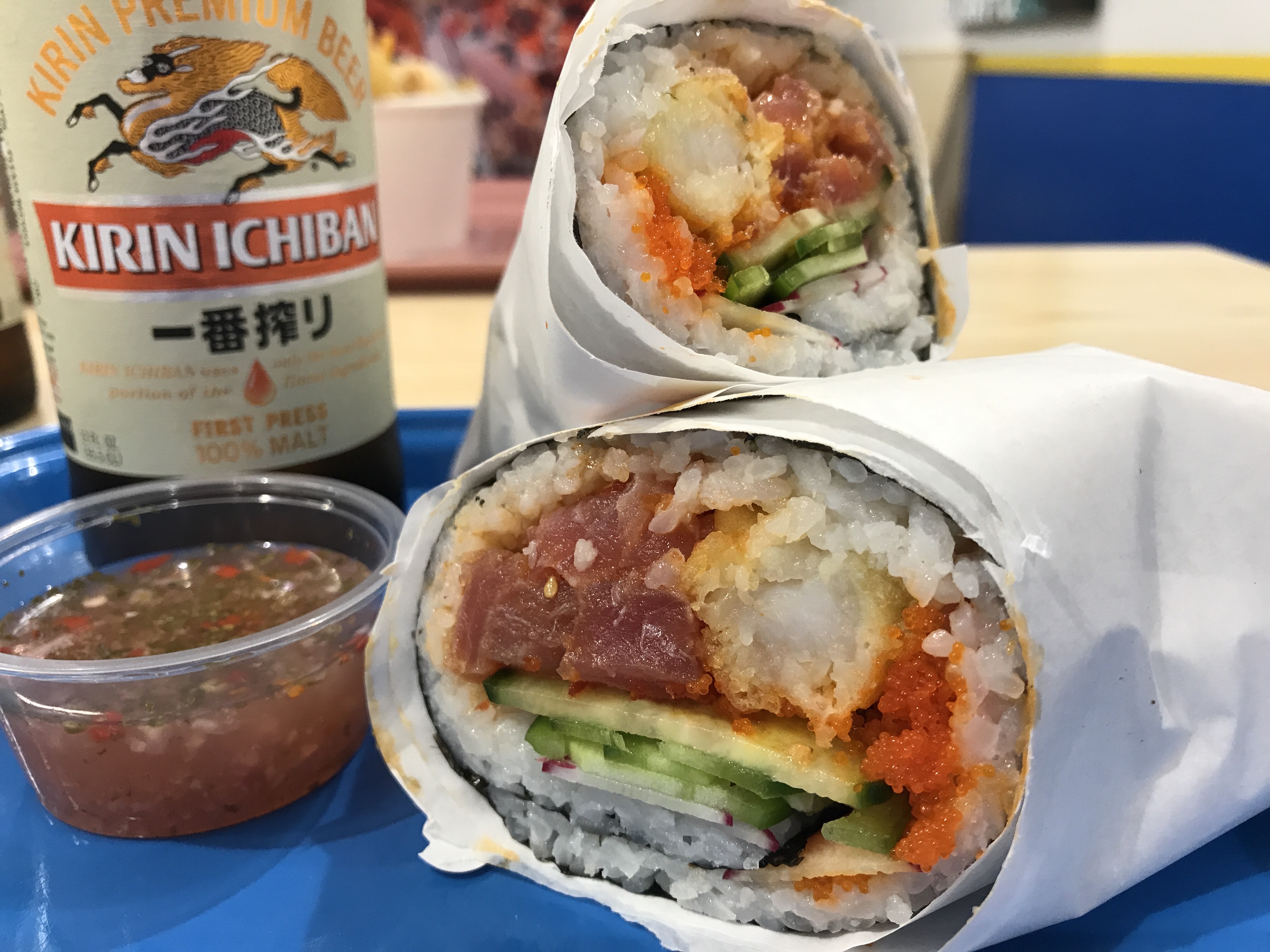 Pacific Counter was brought to life by an all-star trio of Tanner Loebel (founder of Food Now, St Pete's first delivery service, which he sold to Bite Squad), Eric Bialik (background in restaurant management) and chef Chitt Tock. The food at Pacific Counter is "a mainland mix of coastal classics in the form of Sushi Bowls and Burritos." With every item you order at Pacific Counter, whether a custom creation or counter creation, you have the option to bowl it, or roll it. Their menu was designed with customer empowerment in mind. The ability to customize your own bowl/roll means that there are approximately 6,432,189 different variations to concoct. Read the review here.
7. Wooden Rooster
104 2nd Ave NE
St Petersburg, Florida 33701
(727) 822-7373
Wooden Rooster Website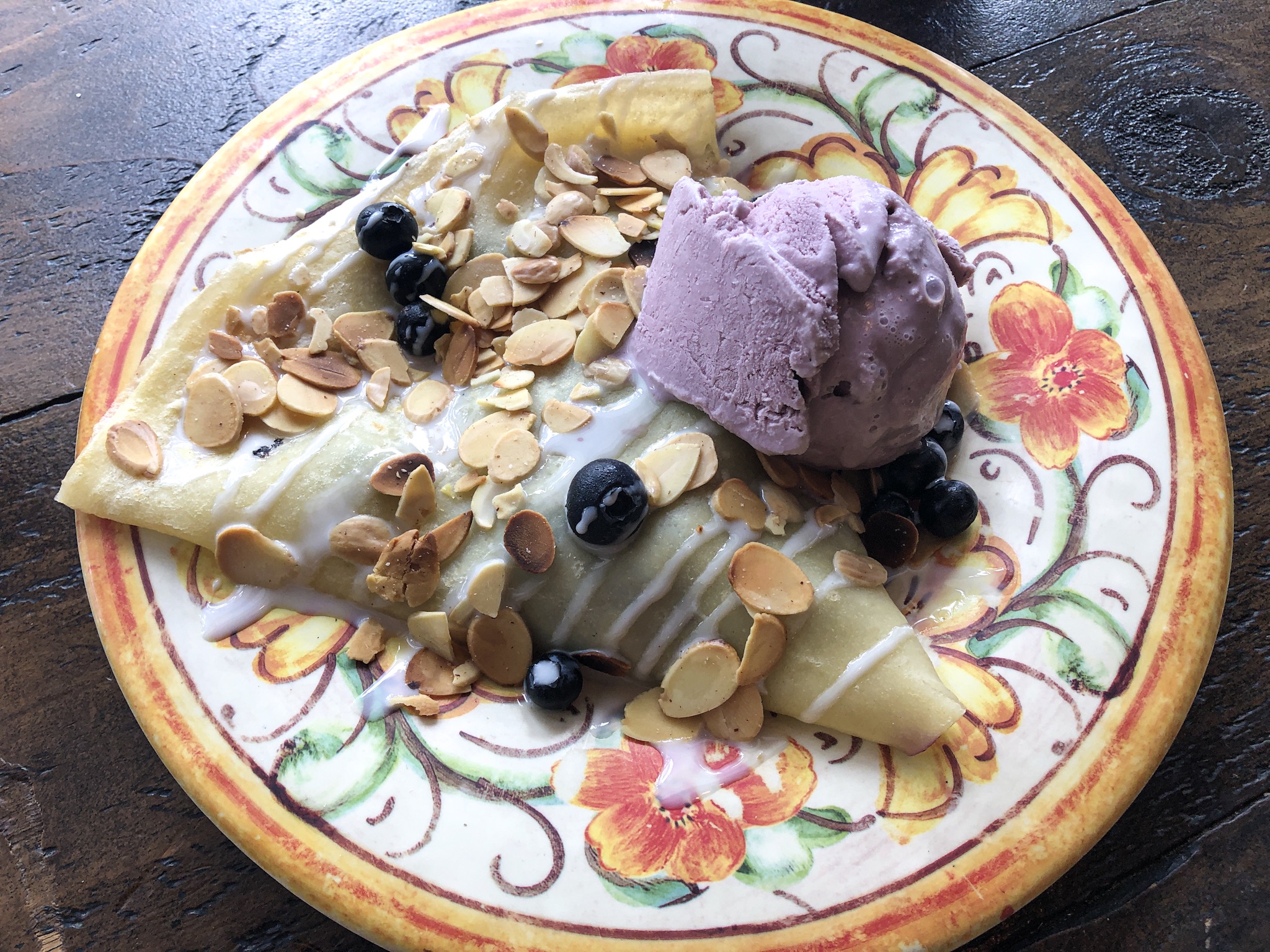 This quaint and casual cafe, which specializes in alluring crepes, is located in the heart of downtown St. Pete. Their menu consists of 25+ combinations that can be made into a buckwheat, regular or gluten-free crepe, or, a sandwich. Additionally, if you'd like something other than their curated creations for your crepe/sandwich, you can build your own! If you visit the Wooden Rooster for Brunch, try one of their Bloody Mary's, or Mimosas. Or, pop in for happy hour every day from 7:00PM- close for half off wine and beer!
8. Pineapple Espresso
3045 Dr. MLK Jr St.
St Petersburg, Florida 33704
(727) 202-8862
Pineapple Espresso Website
Normally, restaurants with a drive-thru aren't known for inducing feelings of thrill and excitement. However, Pineapple Espresso has changed the drive-thru game in St. Pete with their elevated fast food options. Pineapple Espresso is a small-batch coffee roaster with an aim to fuel and nourish customers, while also providing a premium drive-thru experience. It is their belief that we shouldn't have to sacrifice diet and health for the sake of convenience (amen to that!). Their drive-thru, located on Dr. MLK Jr St, offers everything that your morning/early afternoon needs: Everything Avocoado Toast, breakfast sandwiches, fresh baked goods, salads, and of course, coffee!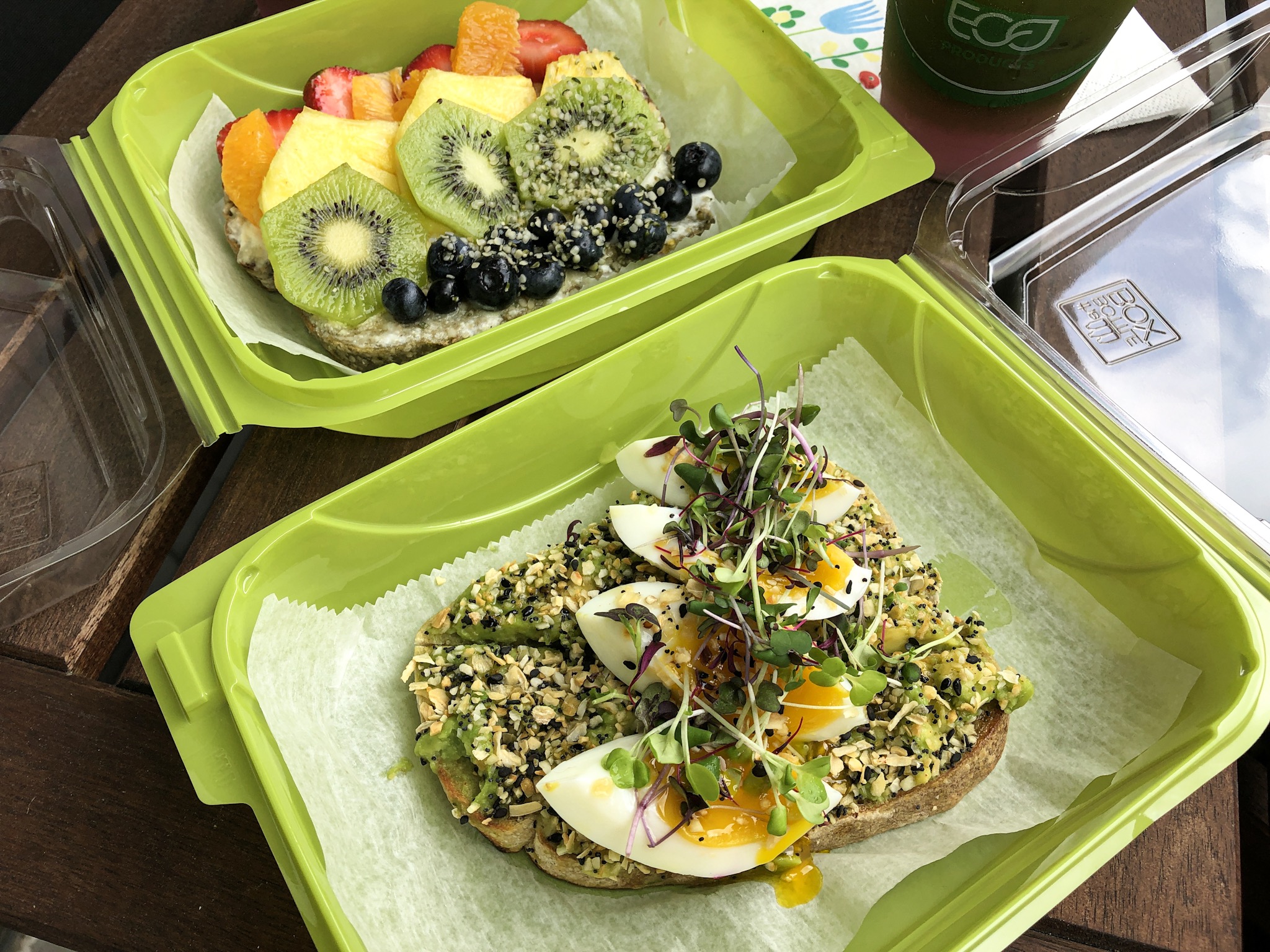 9. Baum Ave Market
1113 Baum Ave N
St Petersburg, Florida 33705
(727) 485-8755
Baum Ave Market Website
The Baum Ave Market has been busy blossoming in the heart of the Edge District over the past handful of months. This multi-concept space boasts an array of local vendors who produce their fresh fare for the hungry masses.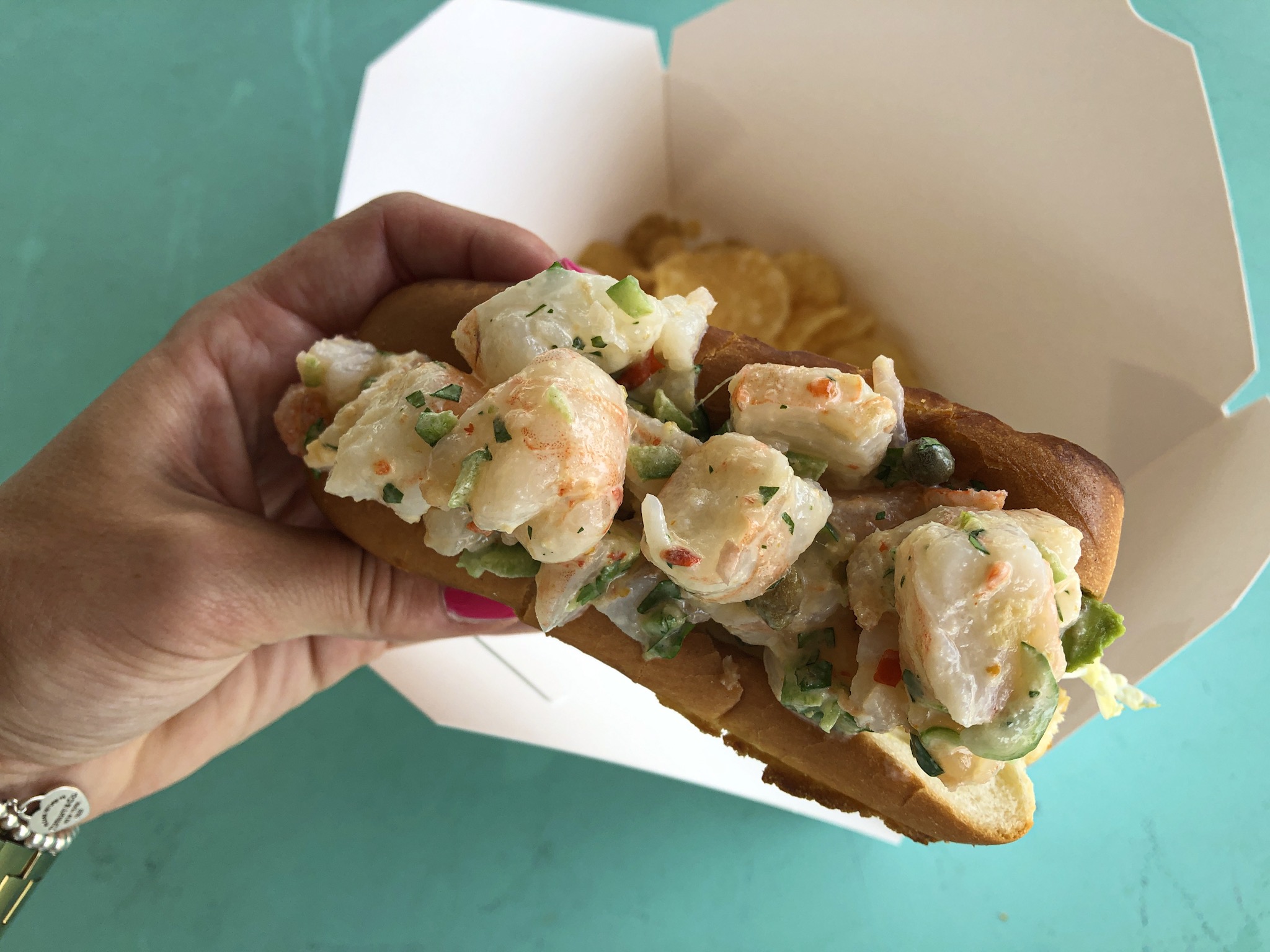 Baum Ave Market is currently comprised of: Valhalla Bakery, The Twisted Indian, Ikigai Sushi Handroll Bar, Modern Brine, Hometown Crepes from Scratch, Beach Snoballs, and Baum Mi Vietnamese Sandwiches + Boba Tea. The versatility in the genres of food offered and the hip, yet casual vibe throughout the space makes the market an ideal selection for any occasion.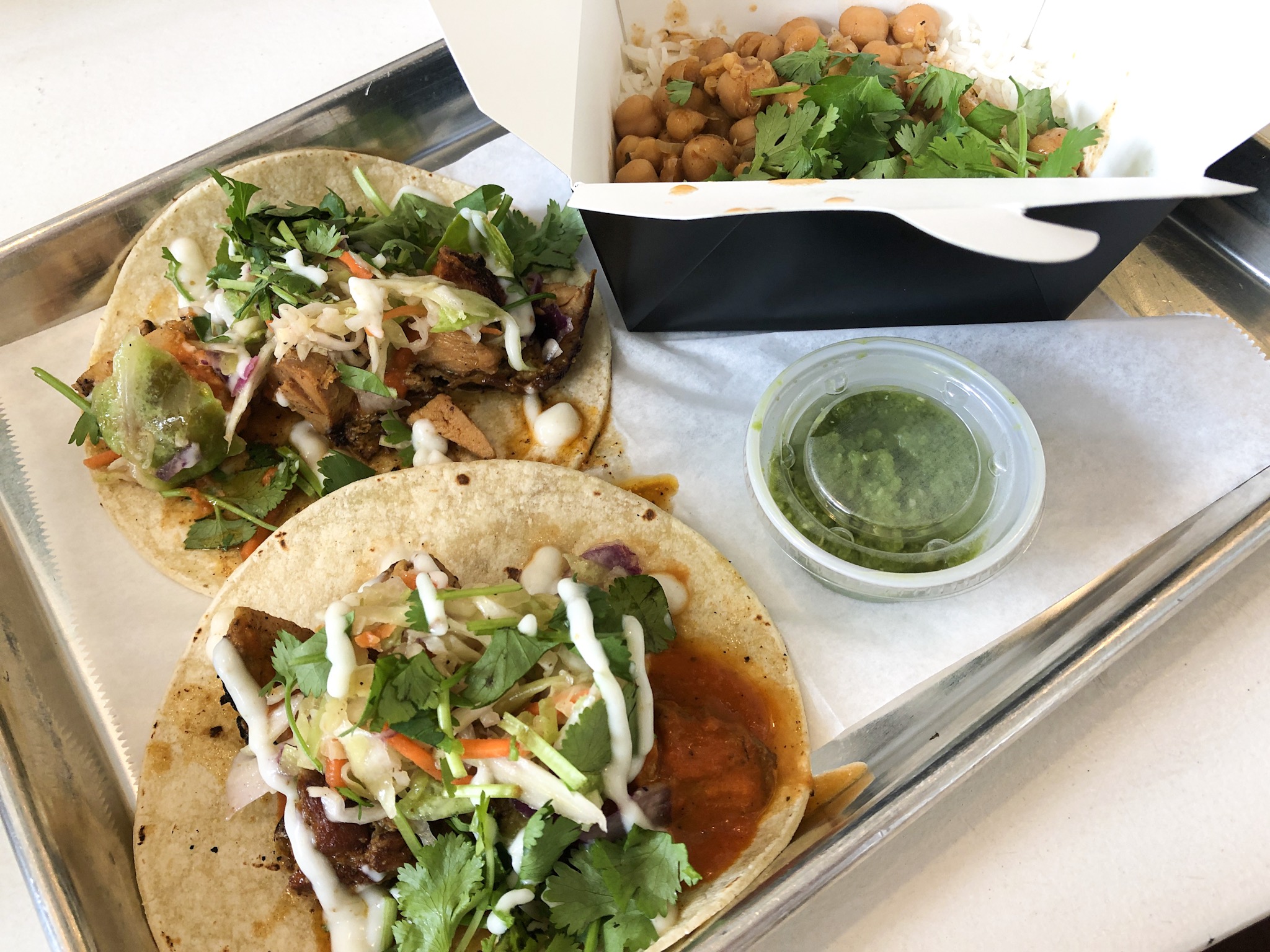 10. Bodega
1120 Central Ave
St Petersburg, Florida 33705
(727) 623-0942
Bodega Website
Bodega, also making a boom in the Edge District, landed in St. Pete thanks to George and Debbie Sayegh who are originally from Brooklyn and had a craving "for something different." At the time of opening, Bodega was the only spot that was serving up casual Cuban cuisine. George actually spent some of his time in culinary training in Miami, where he cultivated a love affair with Latin eats. Bodega's quaint little space packs quite a punch. Order a Cuban sandwich, or one of the Platos from their window and grab a seat at one of the open-air tables lining Central Ave for a laid-back dining experience.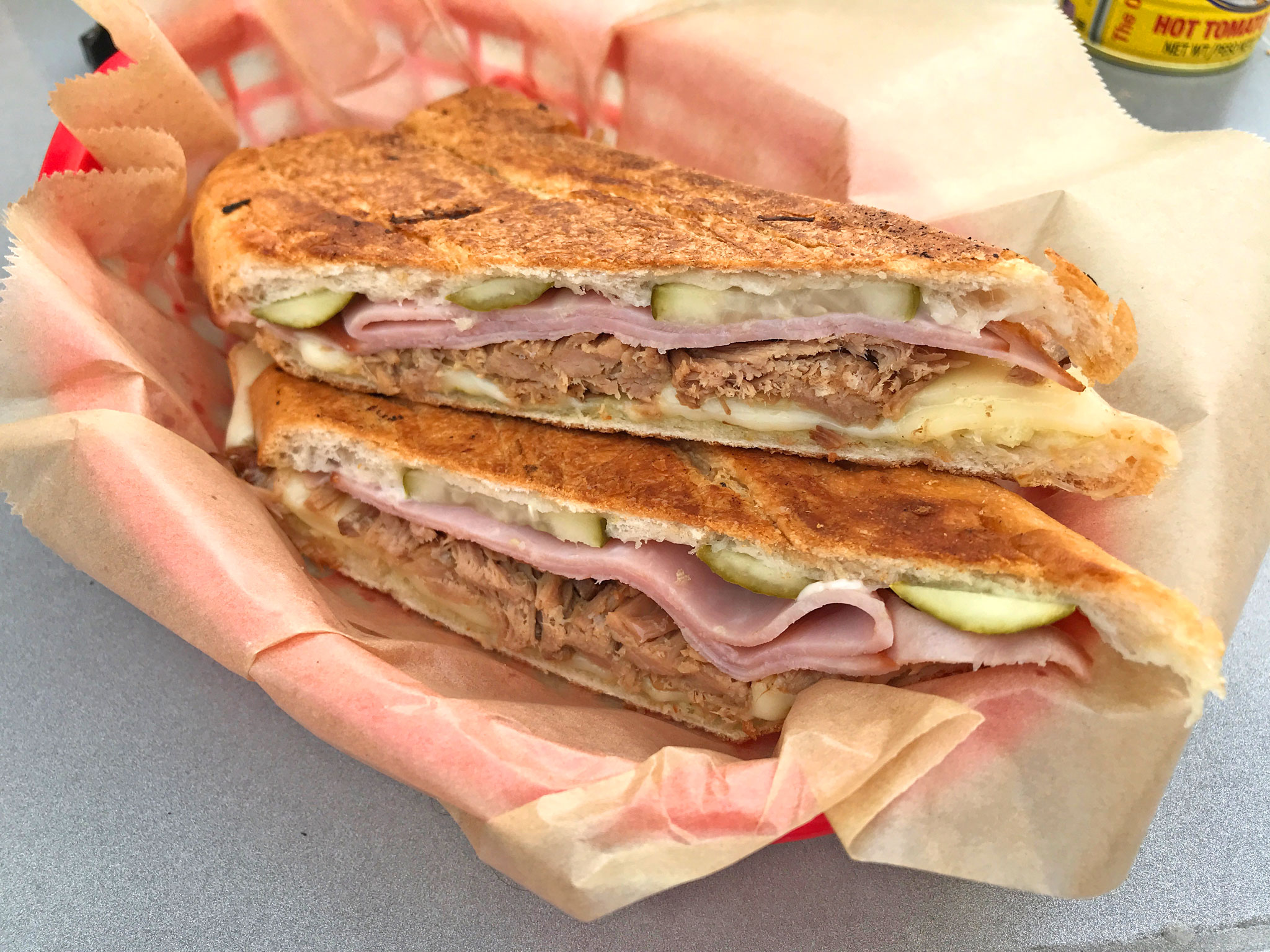 11. Casita Taqueria
2663 Central Ave
St Petersburg, Florida 33713
(727) 498-8749
Casita Taqueria Website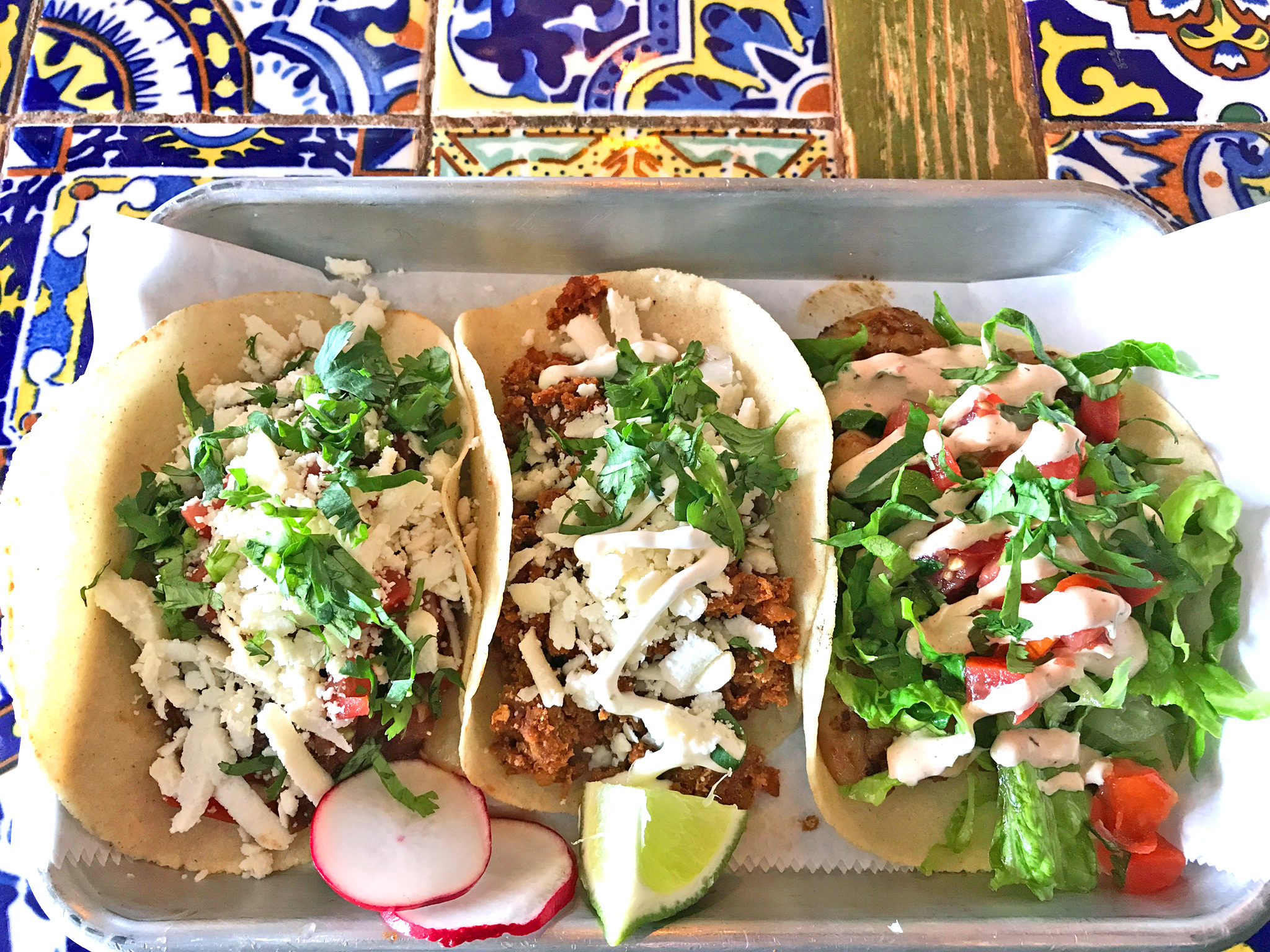 If you're a taco lover in St Pete, odds are high that Casita Taquria is on your list of favorites. While they do have a great location on 4th St N, I find that their spot in the Grand Central District appeals more to most. The building has indoor seating that is often open-air when the weather is ideal, as well as plenty of covered outdoor seating. Additionally, it's family-friendly, with a menu for the little ones. Most everything on their menu has a vibrant aspect. The flavors presented in each dish, especially by the tacos, speak for themselves. Read the review here.
12. Mazzaro's Italian Market
2909 22nd Ave N
St Petersburg, Florida 33713
(727) 321-2400
Mazzaro's Italian Market Website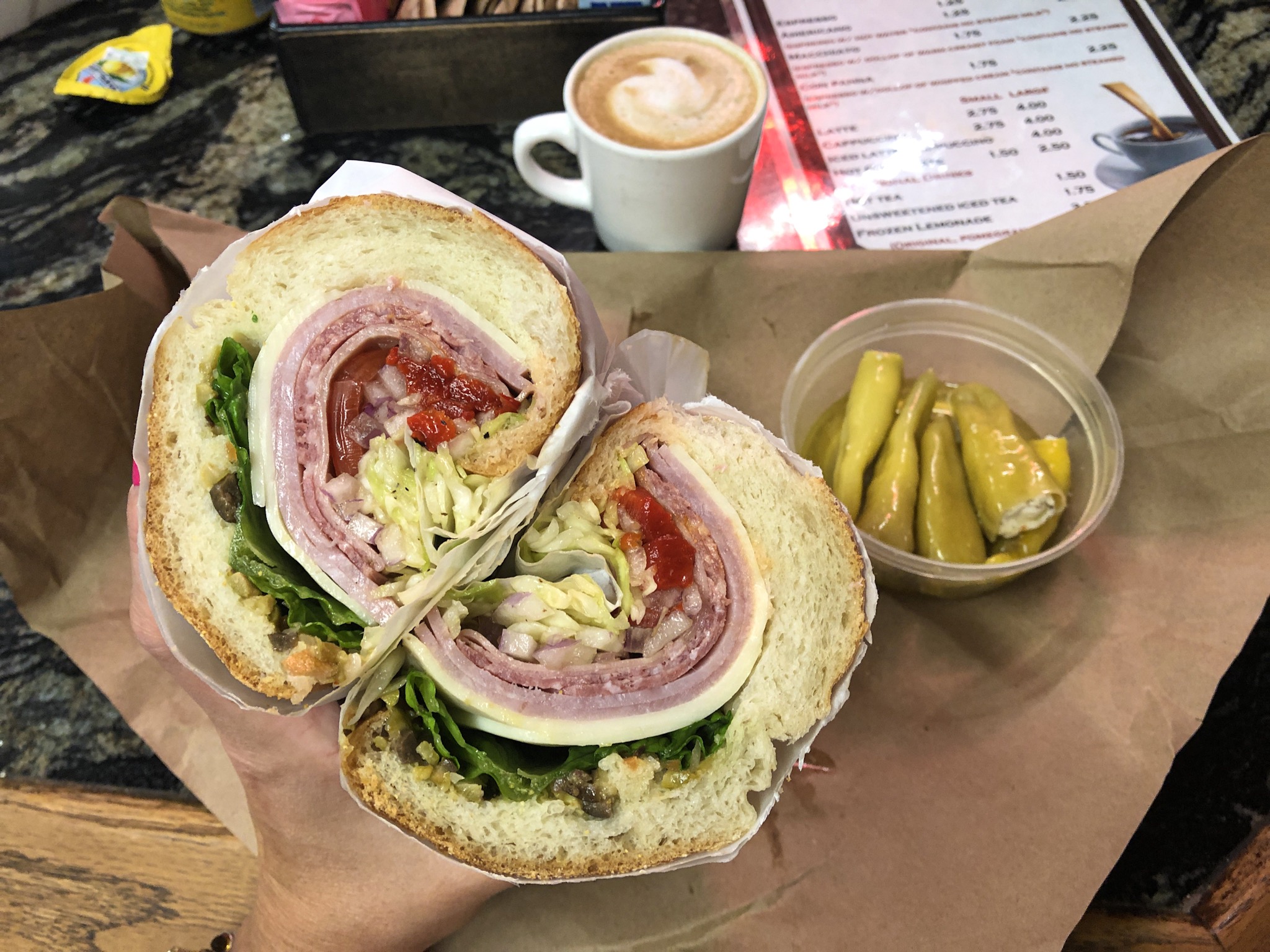 Mazzaro's…if you know, you know. An Italian market stocked with everything you could ever want or need for your Sunday dinner situation, and much, much more. An abundance of wine, Cheese-galore, the handmade pasta of your dreams, and homemade desserts to make anyone weak in the knees. But wait, there's more! Their selection of sandwiches from the deli, along with other prepared deli sides, are not only delicious with hefty portions, but extremely affordable. For example, the Muffaletta (pictured above) is only $6!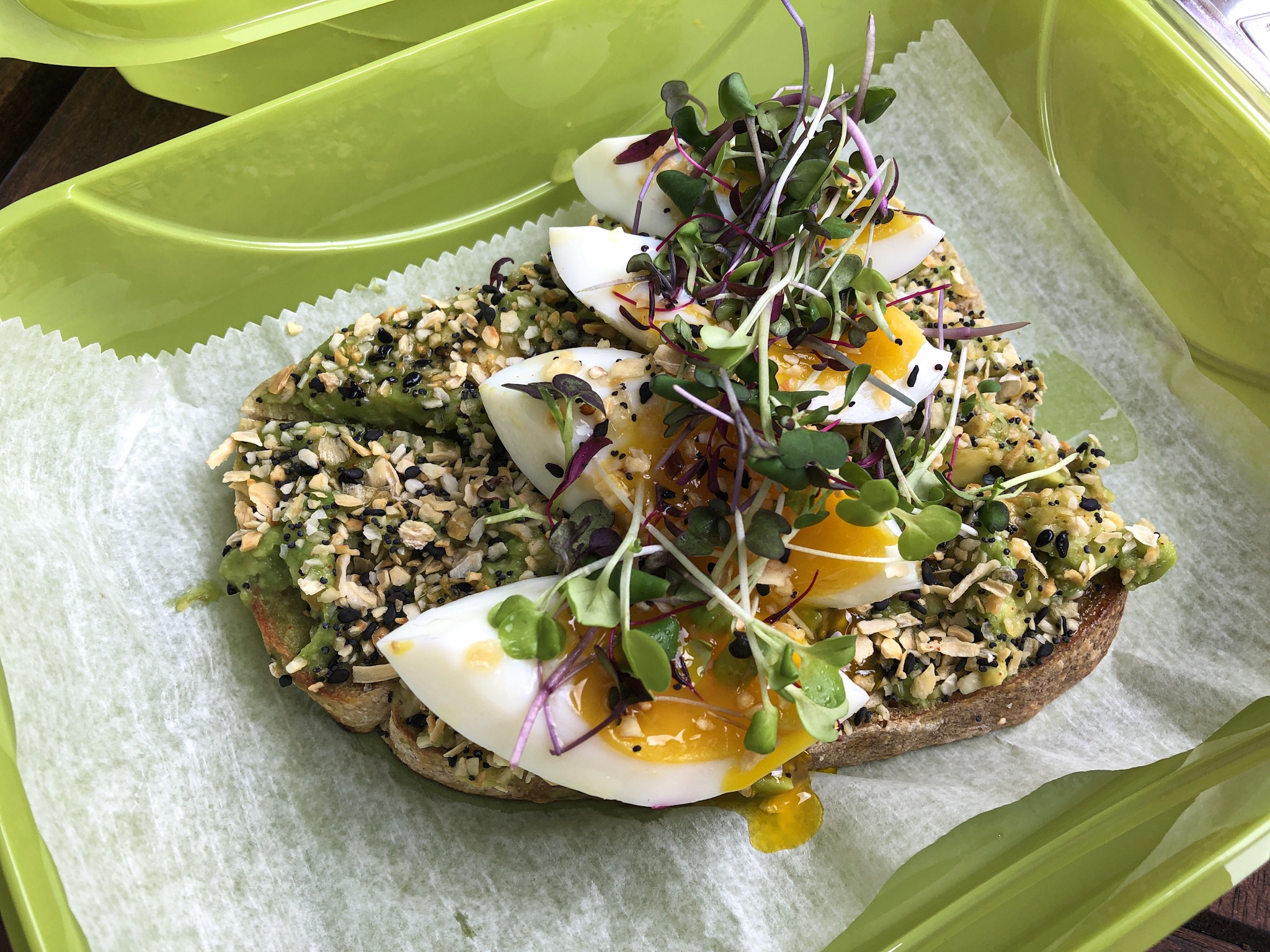 Readers Rating

Rated 4.8 stars




4.8

/ 5 (

Reviewers

)

Spectacular
---
St. Petersburg Florida's residents chose the best restaurants where the locals go to eat.