How to get through the day: Coffee, and lots of it, and preferably paired with a breakfast sandwich or a sweet treat. St. Petersburg runs on caffeine and we've put together a list of the best coffee shops to get your fix. This city has a lot going for it and one thing all of us can bond over, is enjoying a cup of coffee, latte or cappuccino. There are over 30 locally owned and operated coffee shops in St. Petersburg alone.
It's nearly impossible for me to go an entire week without stopping into one of these coffee shops. Whether it's to catch up with a friend, get some work done in a bustling and creative environment or for a quick midday pick me up, these coffee shops have me hooked.
While opinions will vary, we created this list of the best coffee shops with thoughtfully sourced coffee, tasty pastries and food items, unique atmospheres and other community-minded touches.
If you're looking to get the most out of your day in St. Pete, here are our favorite coffee shops for proper caffeination.
These are in alphabetical order.
Bandit Coffee Co.
2662 Central Ave
St. Petersburg, FL 33712
Bandit Coffee Website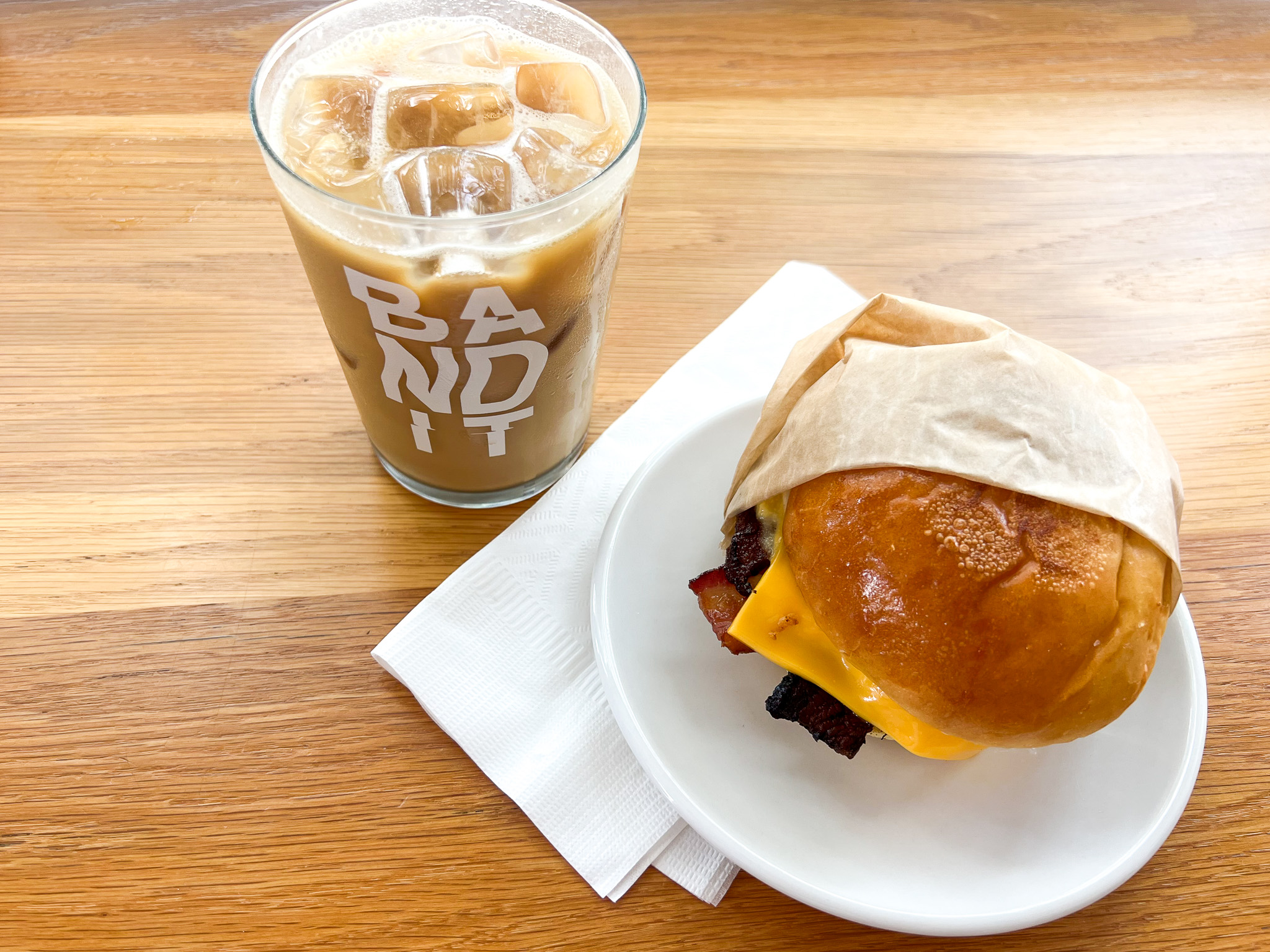 If you're seeking a place to catch up with a friend or read a good book with strong coffee at your fingertips, Bandit is the coffee shop for you. This is the only coffee shop I know of with no wifi, ultimately encouraging meaningful conversations and no-screen time. Enjoy their seasonal specialty coffee, full espresso bar, and grab a bottle of wine on the way out. Follow them on social media to find out what food specials they have and hurry in if you see something you like.
The Blend
1211 4th St N
St. Petersburg, FL 33701
(727) 289-9312
The Blend Website
*They have multiple locations in St. Pete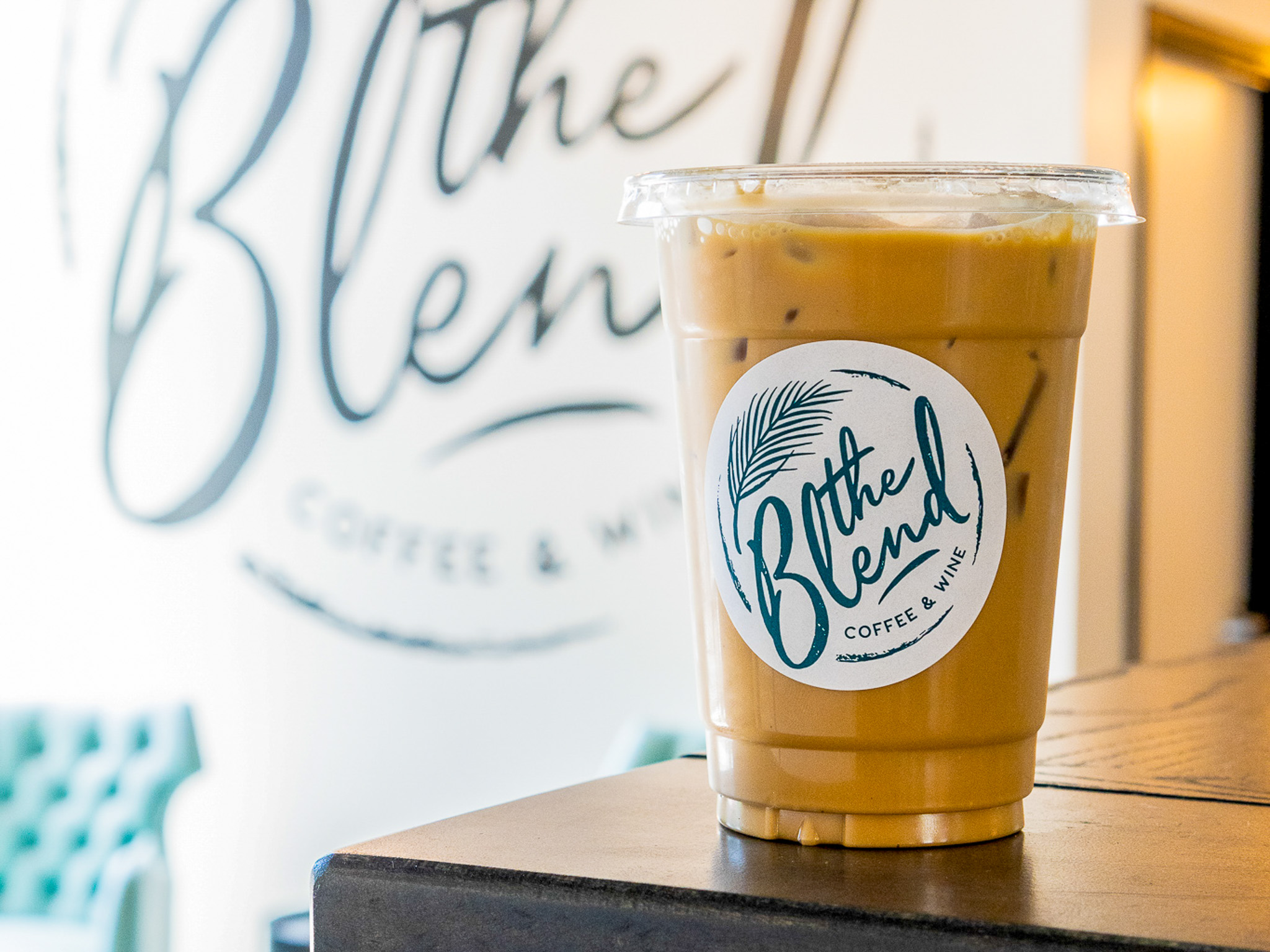 Whether you're craving a luscious coconut milk latte or a simple glass of bubbles, The Blend is a great one-stop shop. The Blend specializes in coffee and wine in a trendy shop with a chic aesthetic. They have a really unique offering of a coffee flight and they usually change seasonally. With a few locations in St. Pete, grab a coffee and get some work done or take it to-go on your commute to the beach.
Blush Tea and Coffee
2382 Dr M.L.K. Jr St N
St. Petersburg, FL 33704
(727) 485-8359
Blush Tea & Coffee Website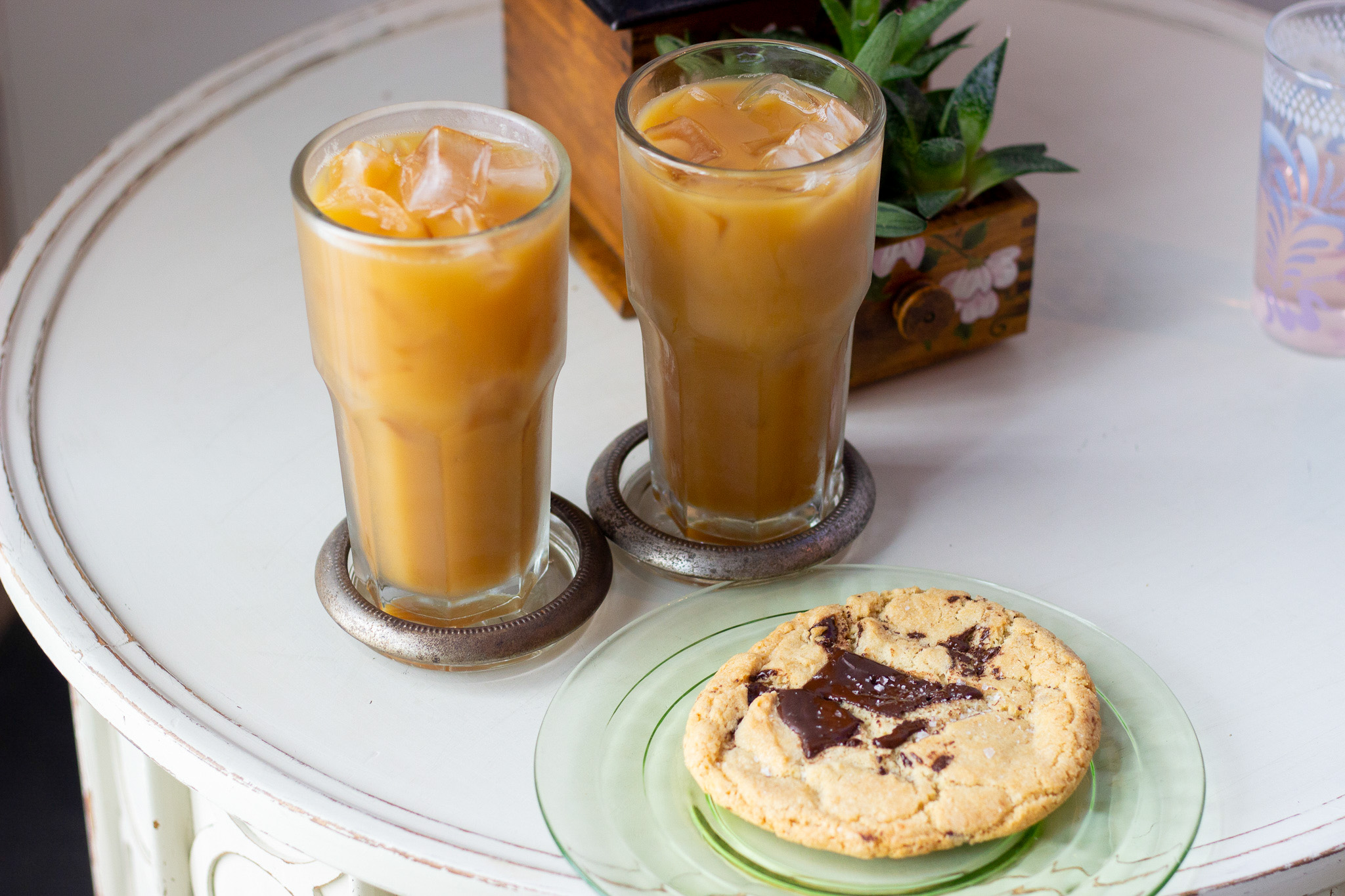 Blush Tea and Coffee serves up a great latte alongside delicious pastries and an incredible loose leaf tea selection of over 90 teas from around the world. They recently expanded and if you like music, art, community and drink specials, you should really make your way here Thursday to Saturday from 3pm-7pm.
Craft Kafe Downtown
200 Central Ave
St. Petersburg, FL 33701
(727) 256-8587
Craft Kafe Website
*They have multiple locations in St. Pete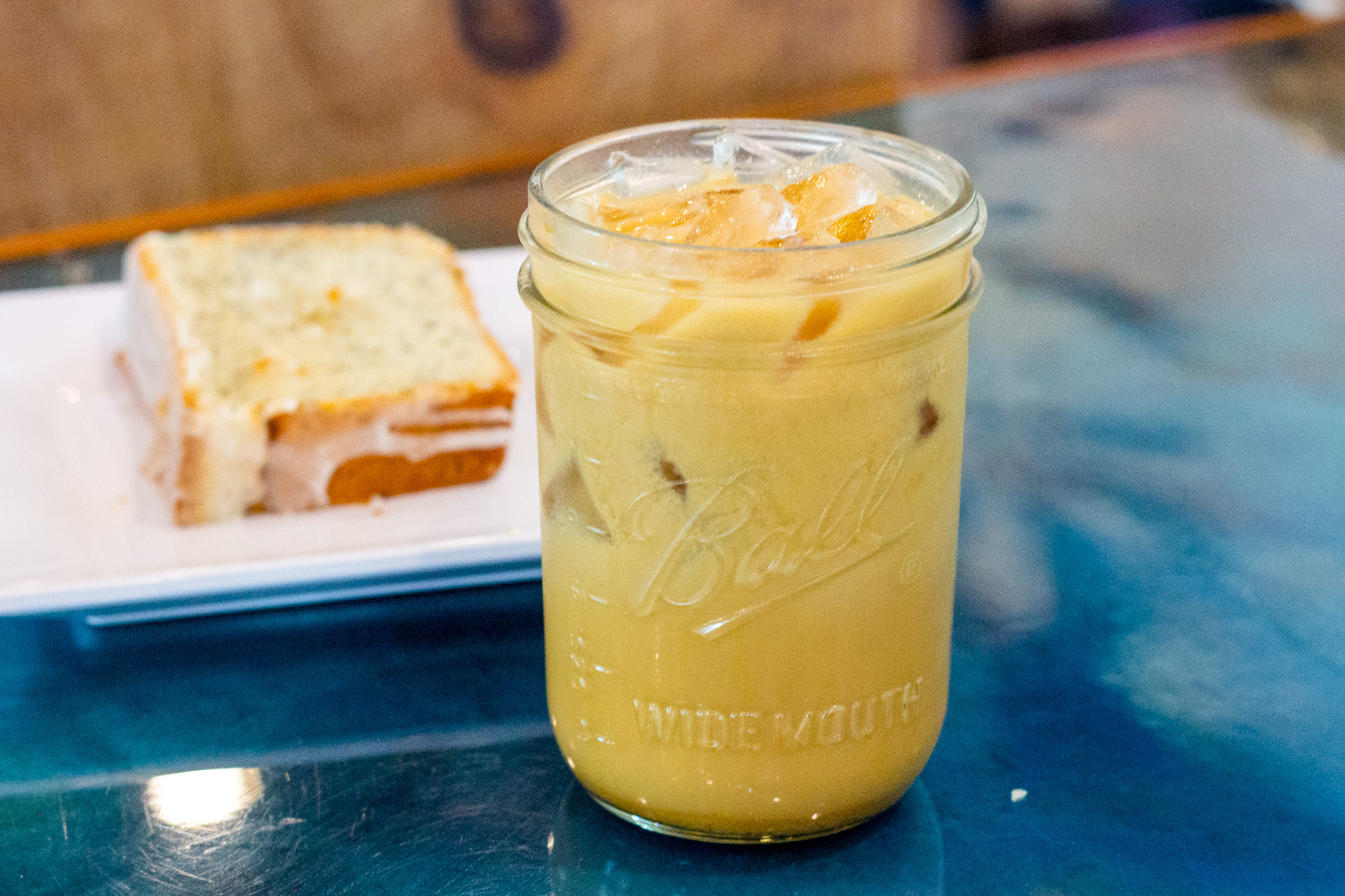 With the hustle and bustle lifestyle of downtown St. Pete, it's always nice to take a breather at the corner coffee shop. At Craft Kafe, you can find delicious coffee options from cold brew to espressos in addition to their specialty coffee menu. Their specialty menu flavors up your typical coffee options. I always get the Hot Mom which is an iced caramel latte with almond milk. Simple, yet delicious. They make their own almond milk and it's creamy and divine. The food is all gluten-free and magnificent. I highly recommend getting a slice of their quiche.
Grove Surf + Coffee
7370 Gulf Blvd
St. Pete Beach, FL 33706
(727) 289-3634
Grove Website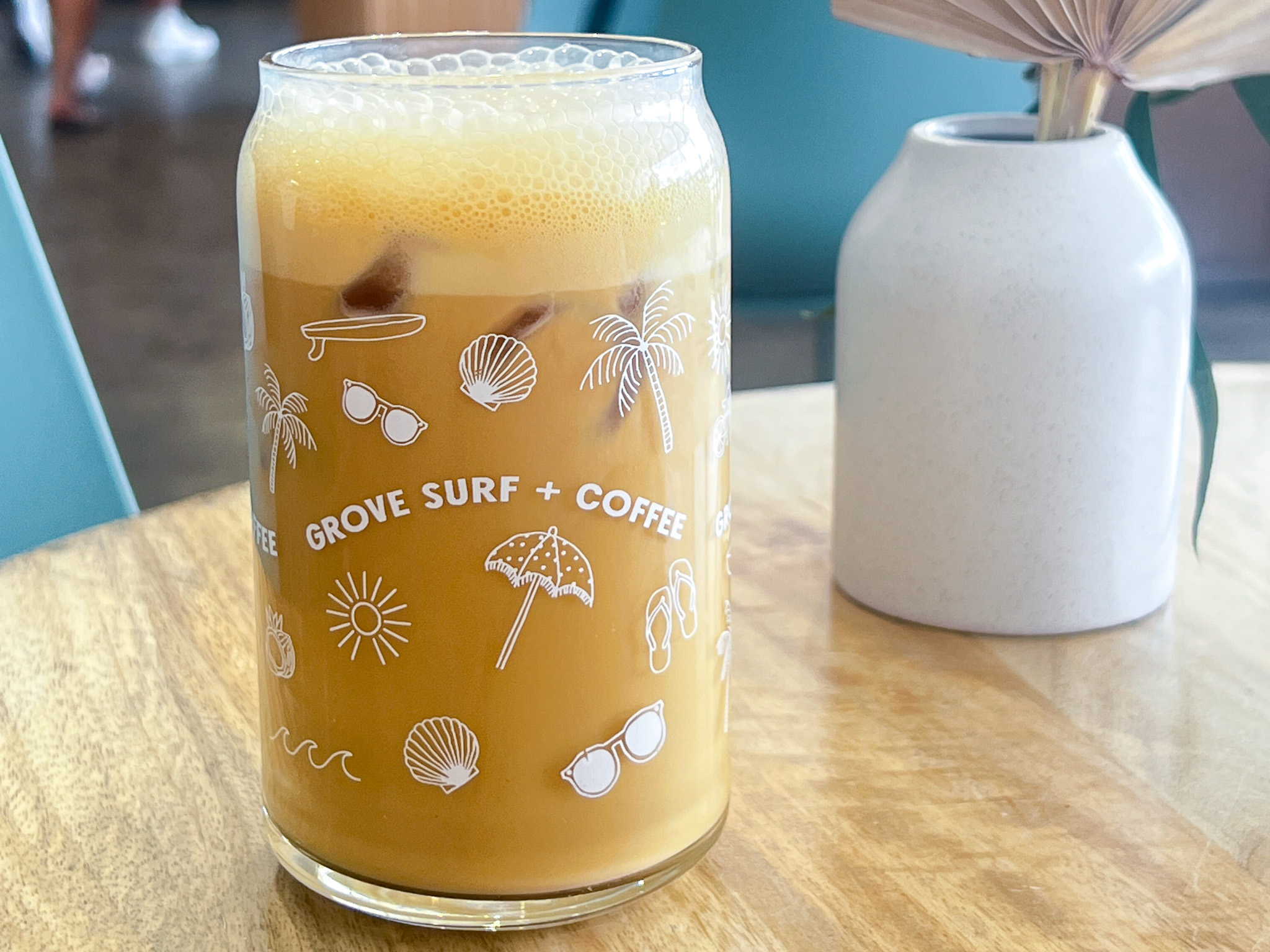 An inviting space to enjoy coffee and some retail therapy? Count me in. Grove Surf + Coffee is the coffee shop you need pre-beach day. A visit here will make you want to live a surfer lifestyle, at least it does for me. Try their toasted coconut latte for a real treat.
Gypsy Souls Coffeehouse
515 Dr M.L.K. Jr St N
St. Petersburg, FL 33701
(727) 803-6950
Gypsy Souls Website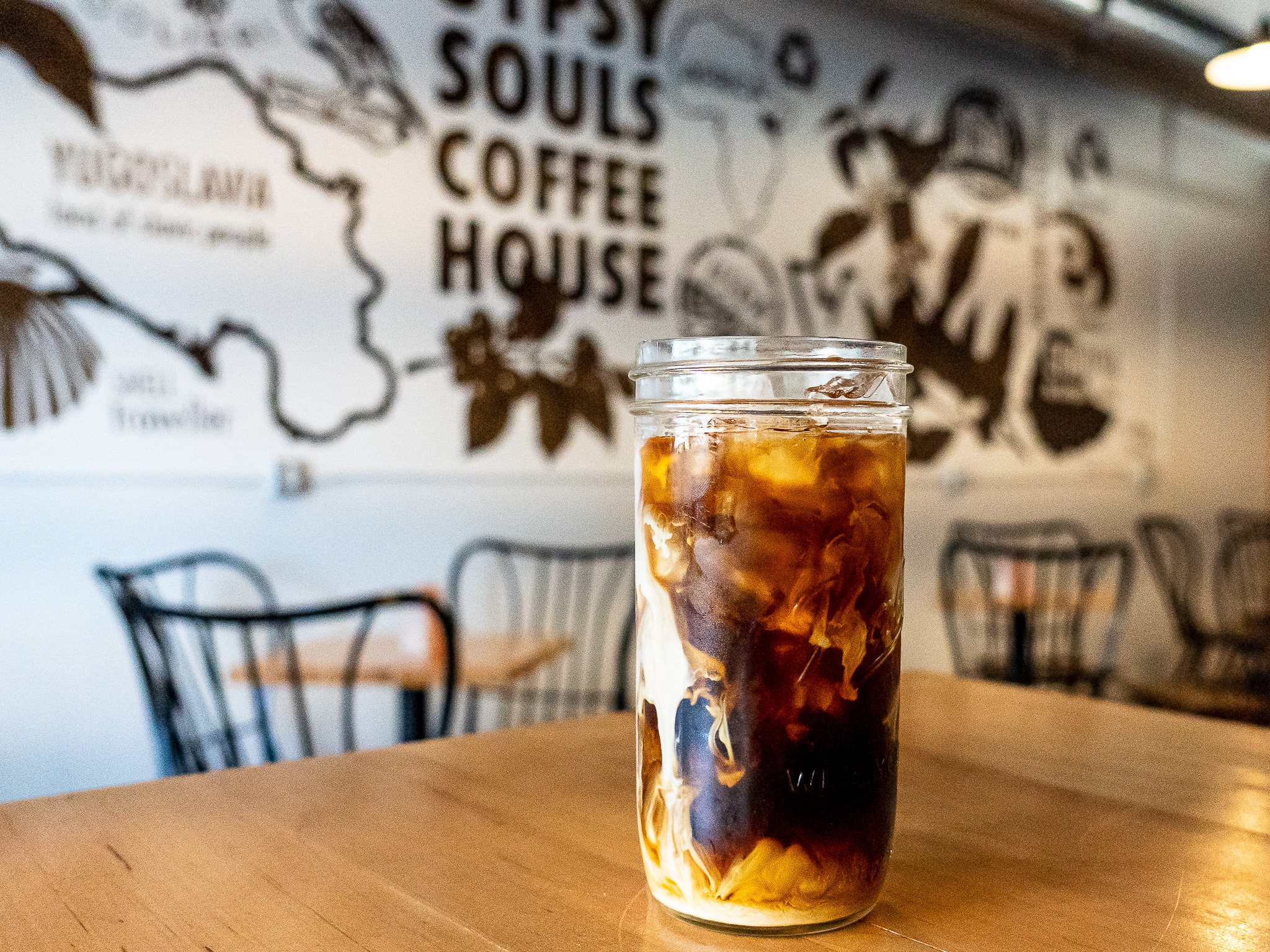 Gypsy Souls Coffeehouse is the spot to be for a locally brewed cup of coffee that will take you around the world. They source their coffee beans from all over like Tanzania, Brazil, Indonesia, Peru and more, and then they roast the beans in-house, almost daily. Their breakfast sandwich among other breakfast and lunch options make this coffee shop a winner.
Intermezzo Coffee & Cocktails
1111 Central Ave
St. Petersburg, FL 33705
(727) 873-6664
Intermezzo Coffee Website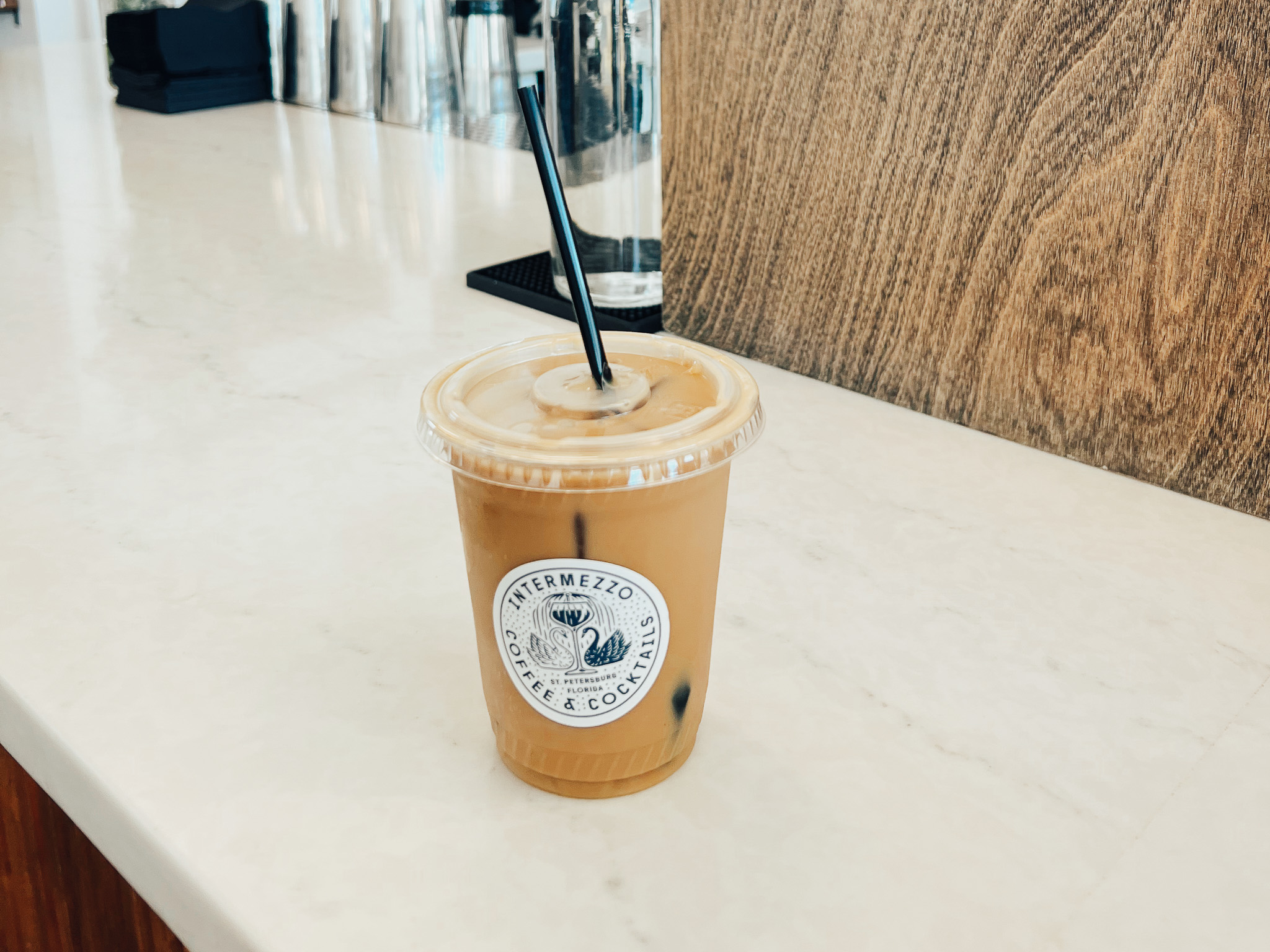 Sit and stay awhile at Intermezzo. Calling all coffee and cocktail enthusiasts: Intermezzo is your place. Throughout the day they serve delicious coffee and specialty brews along with a selection of day cocktails and then their menu switches to more amazing cocktails, beer and wine in the evening. They provide St. Pete with the trendy drinks that we need in a chic and minimalist environment. If your day turns into evening here, be sure to check out their incredible craft cocktail menu for a different kind of buzz.
Kahwa Coffee
204 2nd Ave S
St. Petersburg, FL 33701
(727) 821-1942
Kahwa Coffee Website
*They have multiple locations in St. Pete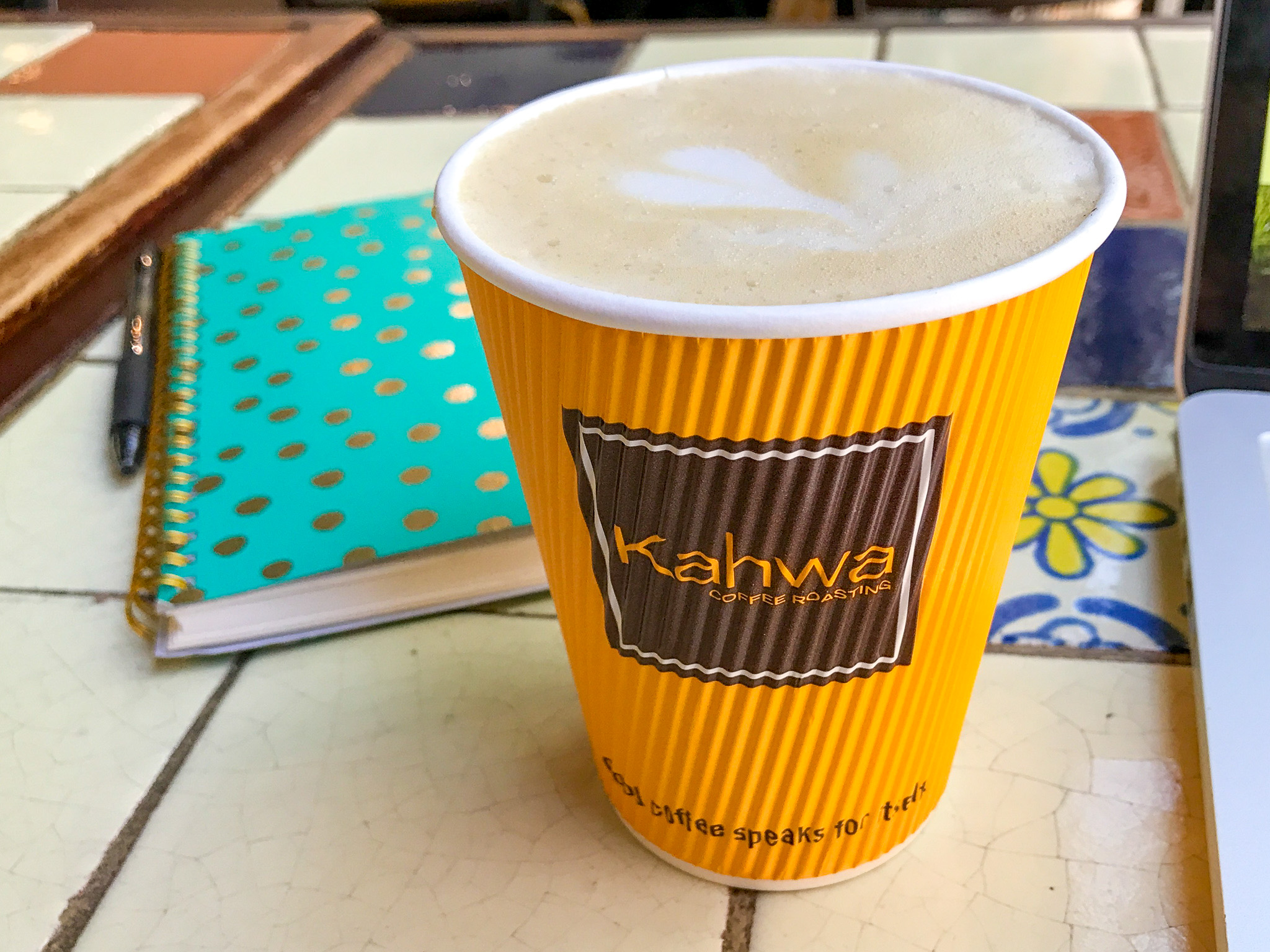 Kahwa Coffee offers that sweet jolt of caffeine we all need. They are a staple in the Tampa Bay area and everyone knows it with new locations popping up everywhere. One might say they are a coffee empire in the making. Their coffee is high quality and is roasted here in St. Pete for overall freshness and delight.
Paradeco Coffee Roasters
111 2nd Ave NE Suite 101
St. Petersburg, FL 33701
(727) 222-6458
Paradeco Website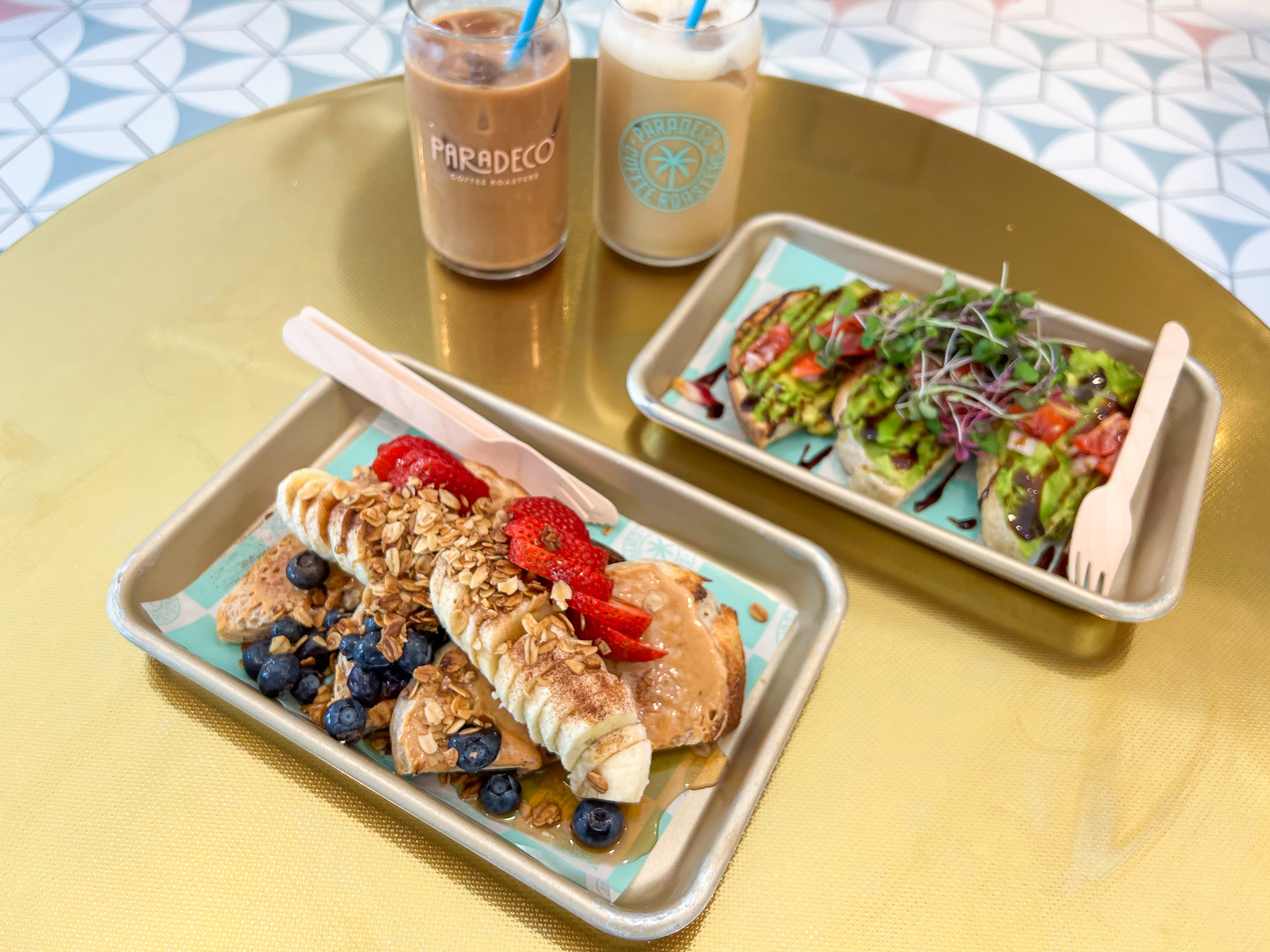 Paradeco is one of the hottest spots in town right now for a well crafted coffee drink and the best Instagram photo ops. The interior is adorable with a blend of paradise and art deco aesthetics. It honestly feels like a dream from the moment you step inside and take a sip of coffee. You can't go wrong with any of their offerings, but lean into their specialty lattes for something unique and thoughtfully created. Their food menu is vibrant and delicious. I recommend trying the Avocado Toast for something savory and the Sweet Toast for something…sweet.
Patrona Coastal Cafe
13090 Gandy Blvd N
St. Petersburg, FL 33702
(727) 353-0636
Patrona Website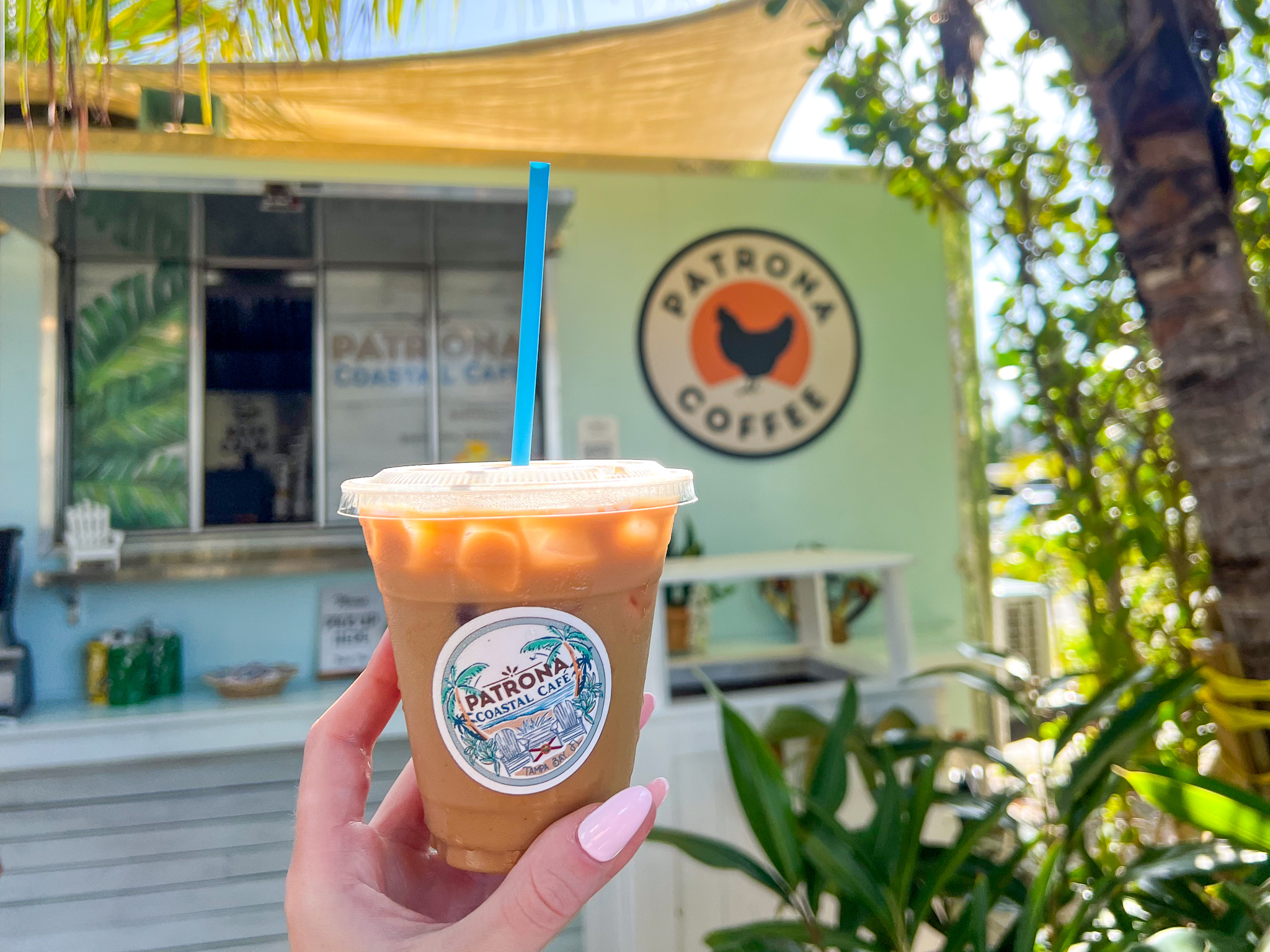 Looking for a tranquil spot to have a cup of coffee? Patrona Coastal Cafe is the spot to make you feel like you're on a tropical island. Take a break and enjoy the views of Tampa Bay, look for manatees or simply relax under a palm tree with a specialty coffee in hand. Their menu offers a variety of signature coffee drink options and food.
Have you been to all of these coffee shops? They really do appeal to coffee nerds and casual caffeine lovers alike.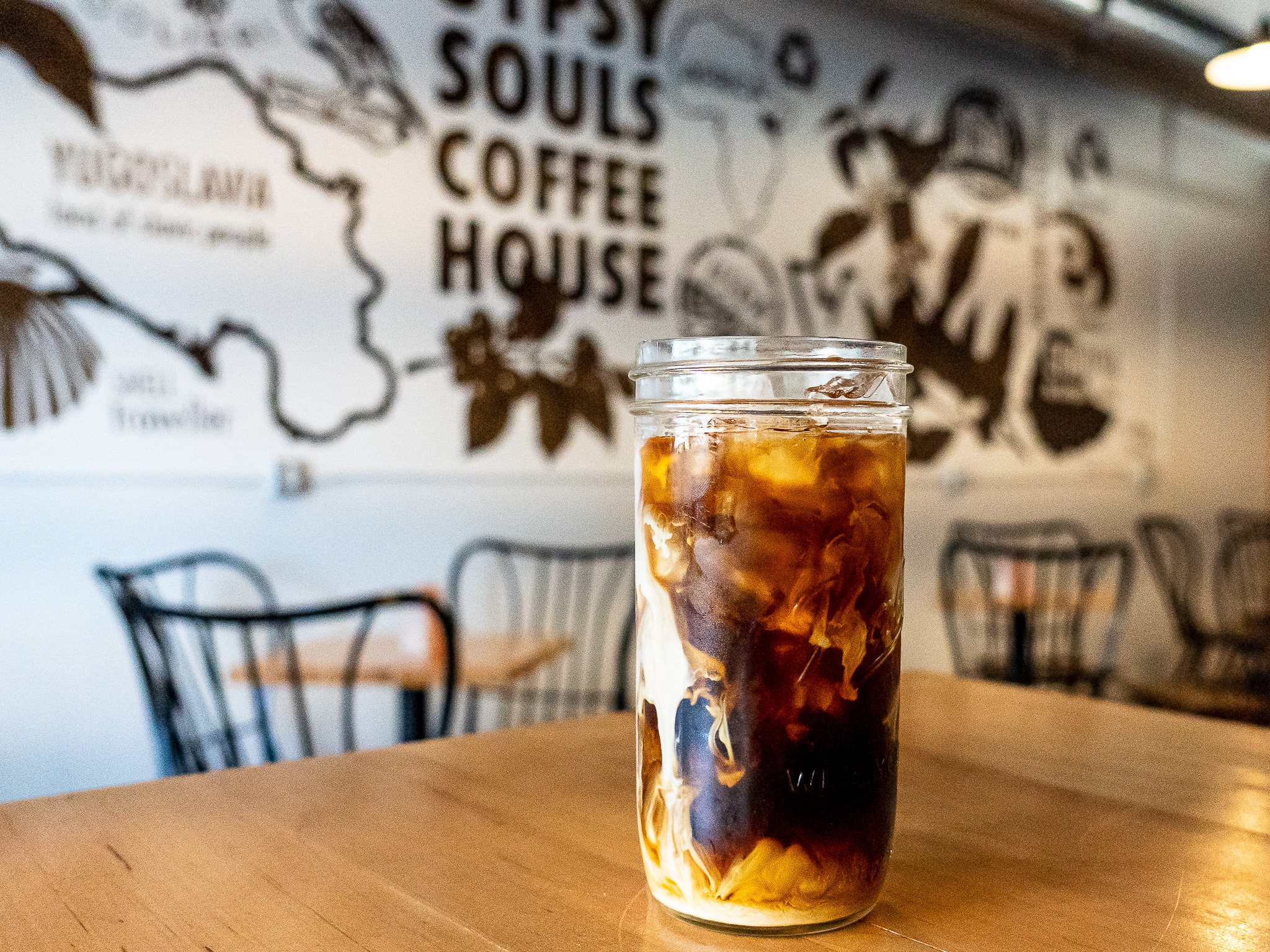 Readers Rating

Rated 5 stars




5

/ 5 (

Reviewers

)

Spectacular
---
St. Petersburg FL has some great local coffee shops. Here are the 10 best for 2023 by St. Petersburg Foodies.