Steak. Who doesn't love a steak? It's really quite simple. First, get the highest quality beef. Then decide if you're going to flip it once, or flip it often. (Milk Street Cooking School says that a very thick steak cooks more evenly when flipped often.)
Are you going to marinate it? BuzzFeed's Tasty says to marinate cuts with a loose texture, like skirt, flap and hangar as the marinade will get soaked up into the crevices. Milk Street says to never marinate a steak as it doesn't really penetrate much and add flavor.
Is it going on the grill, or in the pan? Will it finish in the oven?
I'm from the Samin Nosrat school, so I salt it the day before, and let it come to temp before cooking. Remember to take your steak off the heat five or so degrees before it hits your desired temperature.
Either way, after cooking be sure to let it rest for five to ten minutes, lightly covered with vented foil on a rack before cutting into it, and if you're going with the Anthony Bourdain method, "Don't even look at it!"
Hmmm. Maybe it's not that simple after all.
Most of the steaks you'll see here are ribeyes. It's our favorite cut, and also happens to be the cut that the Steak Cookoff Association uses exclusively in their competitions. We also love skirt steaks, and don't often order a filet mignon even though it is one of the most popular cuts. When done right, it can be quite enjoyable. There is one on the list.
Before we get into the list, an important thing you should be aware of is that there are other publishers of "best of lists" that do not actually go to the establishments, or actually eat the food.
We absolutely DO. (How can anyone recommend something they never experienced?)
Unfortunately, we've seen it a lot—from national and local publishers. We are also aware of a local publisher that offers paid placement in best-of-lists. There is no paid placement here.
As with all of our lists, and unlike most other publishers, we personally went to all of these places, and ate all of these steaks, and took all of these photos.
These are listed in alphabetical order.
Best Steaks in St. Pete Chosen by Locals 2022
1. 1200 Chophouse
5007 Gulf Blvd
St Pete Beach, FL 33706
(727) 367-1300
1200 Chophouse Website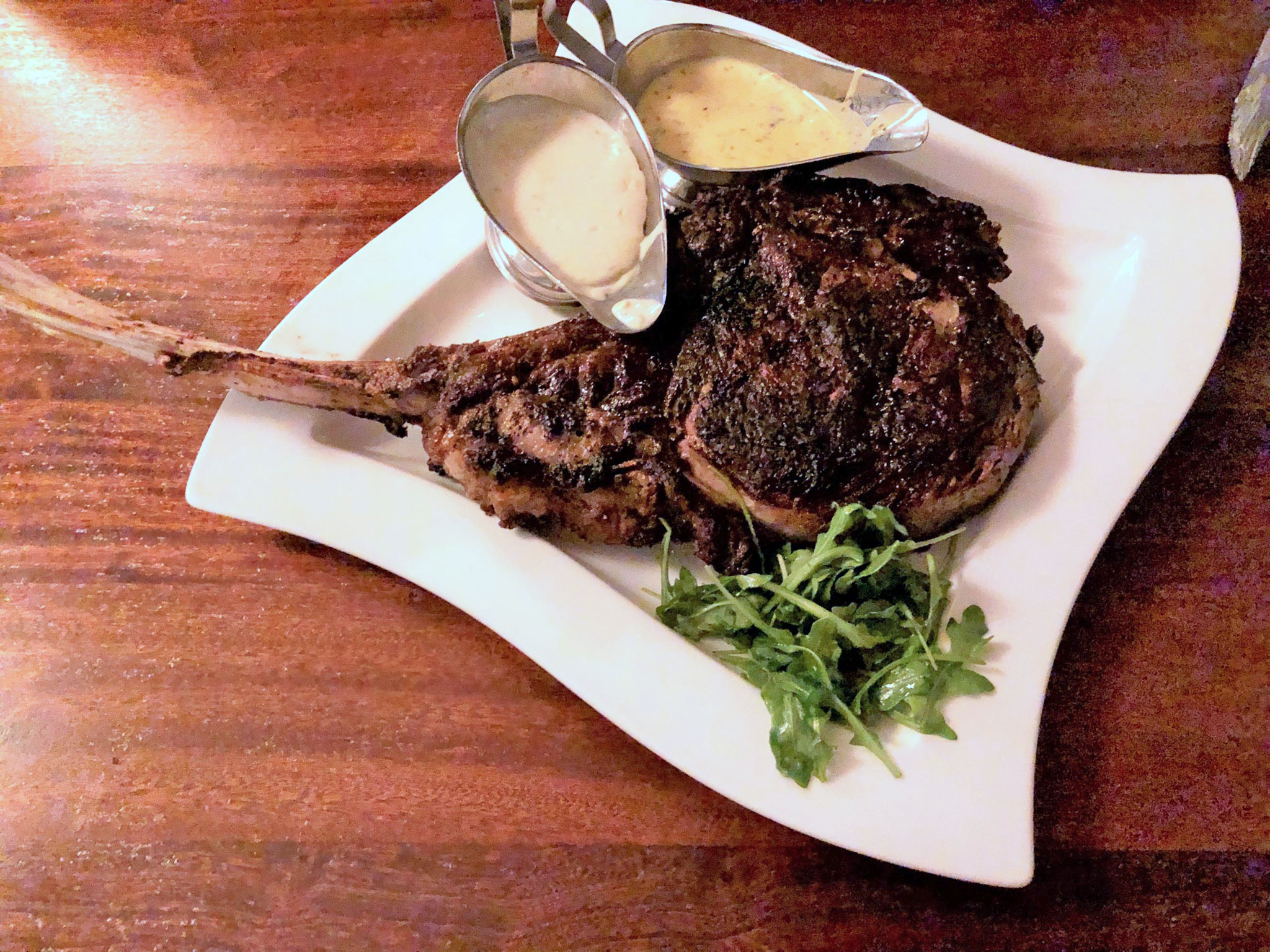 Super hot temperatures will give a steak a great sear on the outside while not overcooking the interior. Many steakhouses and high end restaurants will use temperatures as high as 800 to 1200 degrees—hence the name of 1200 Chophouse. From Lindsey's review: "The Tomahawk Ribeye here is a 3lb bone-in steak. The bone-in causes a decadent flavor like no other and with the crusted seasoning, it created a mouthwatering experience".
2. 82 Degrees Bar & Grill
7203 Sunset Way
St. Pete Beach, FL 33706
(727) 292-0282
82 Degrees Website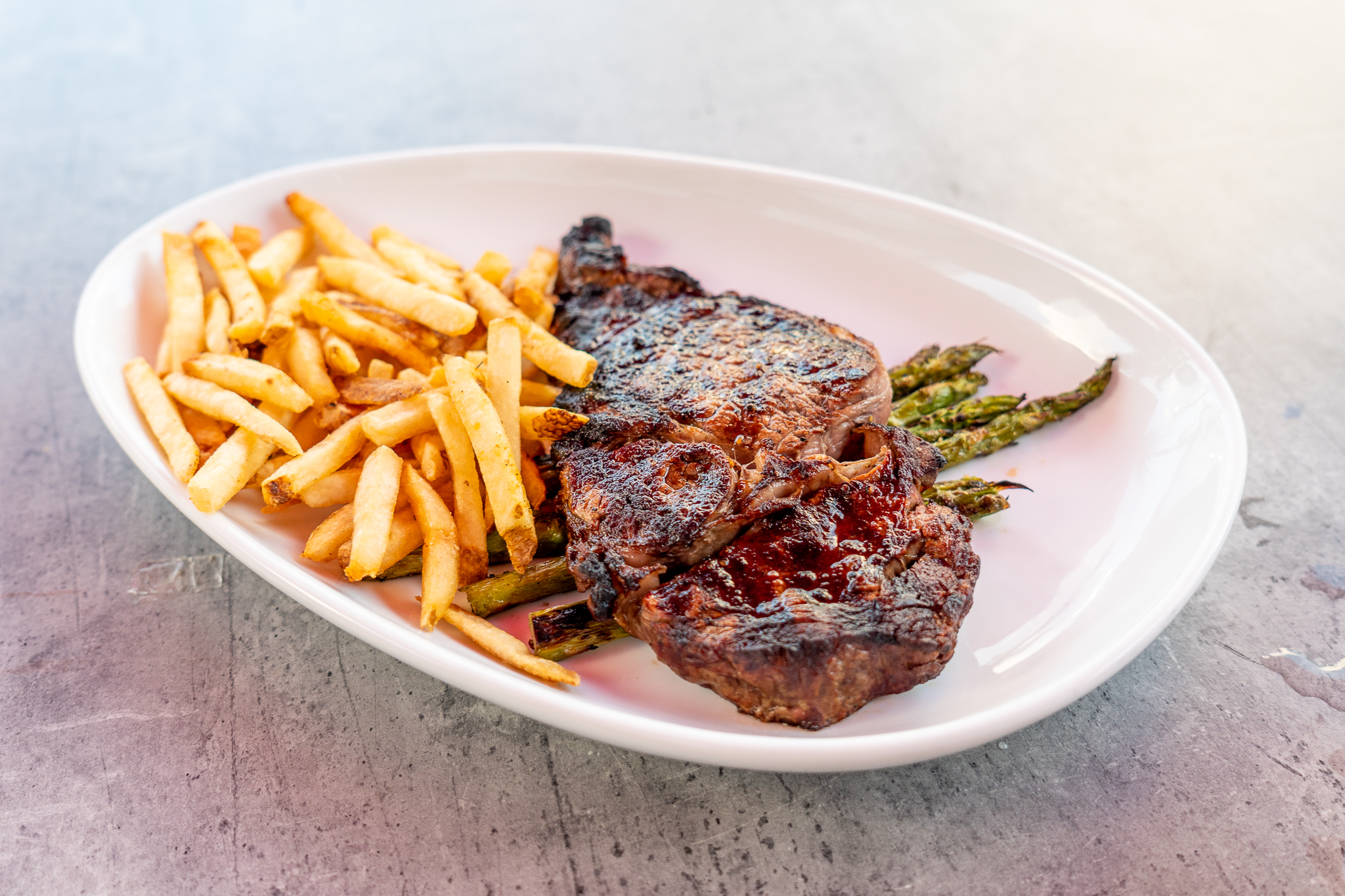 From Haley's review: "Forget laid back beach bars, 82 Degrees in St. Pete Beach is the new flashy restaurant and bar that you need to visit as soon as you can. Period. Located at The Saint Hotel, this is a fully renovated, boutique hotel with a trendy and vibrant atmosphere. Plus, it's only a brief walk to the beach. The pool though, is where the party's at. Picture hot pink umbrellas, flamingo pool floats, and live music. Everything about 82 Degrees is gram-worthy and overall incredible. My friend Angelo was totally content after eating this 16 oz. Creekstone Farms ribeye. I had a few bites and quickly realized how perfectly cooked, charred and seasoned it was".
3. Beau n Mo's Italian Steakhouse
2924 5th Ave N
St. Petersburg, FL 33713
(727) 771-3690
Beau n Mo's Website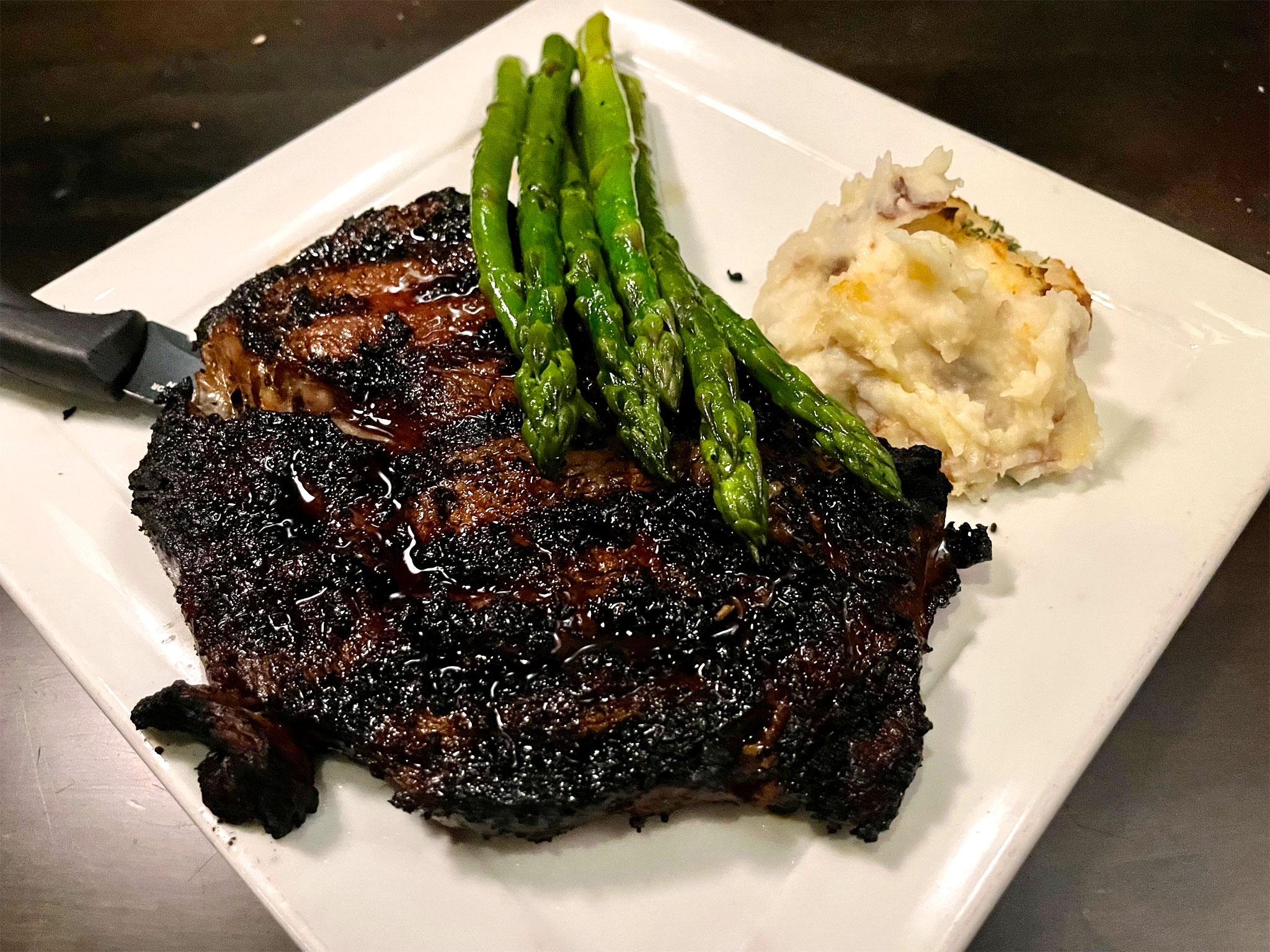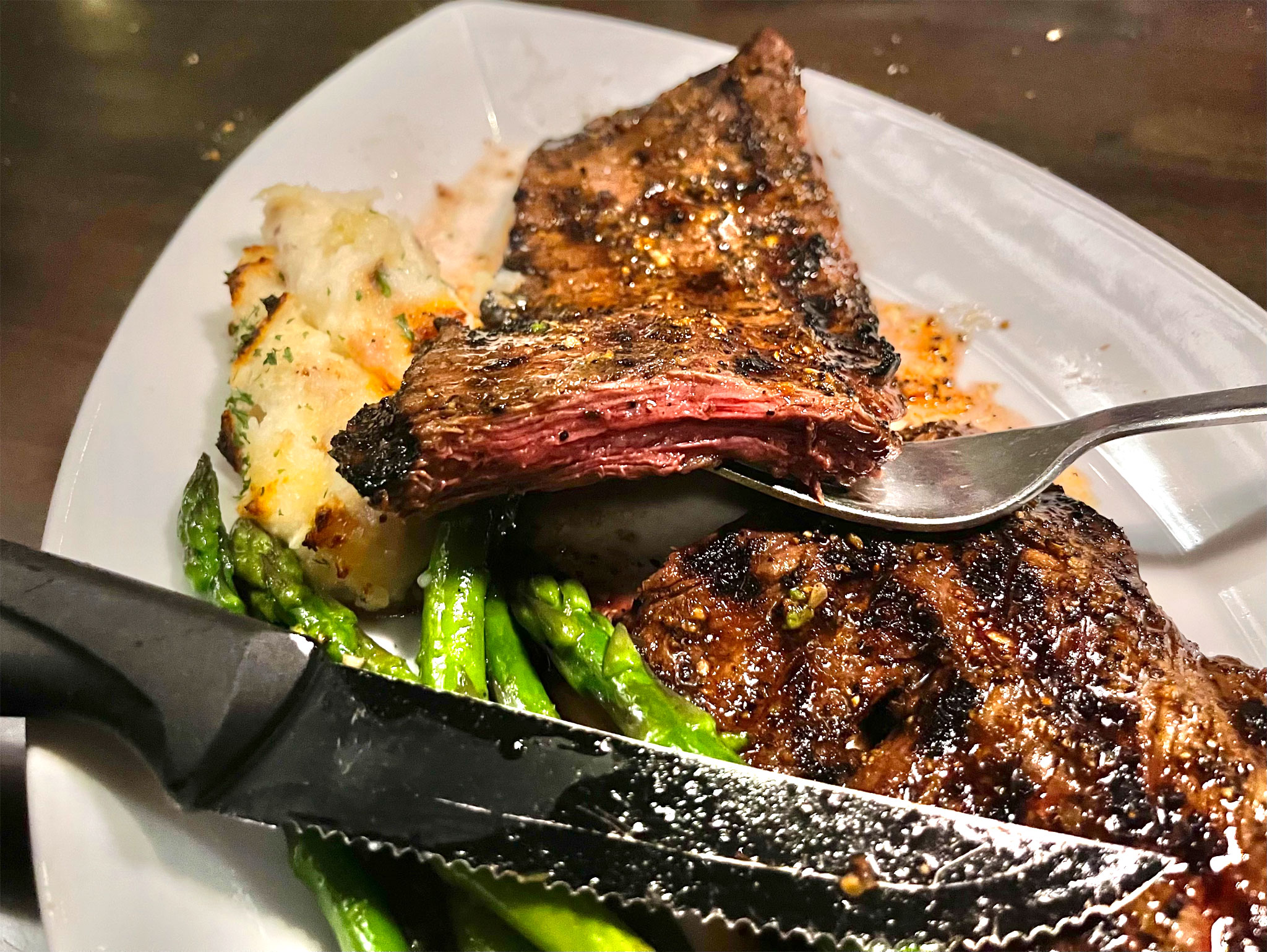 Chef Beau's steaks are known for the hard sear and great seasoning, and that's why we love it. They opened in the Historic Kenwood District in 2015, and we've been ever since. They started with a focus on Italian cuisine, which they still do quite well, but became known for their superior steaks. Beau n Mo's over the years has continued to evolve with several interior remodels, and has become one of the most popular steakhouses in St. Pete. Three things that have never changed are Madonna greeting us at the door, Beau's open kitchen policy, and Nick's whimsical, energetic and enthusiastic service. We almost always get the ribeye, but sometimes change it up with a skirt steak.
4. Gratzzi Italian Grille
211 2nd St S
St. Petersburg, FL 33701
(727) 623-9037
Gratzzi Website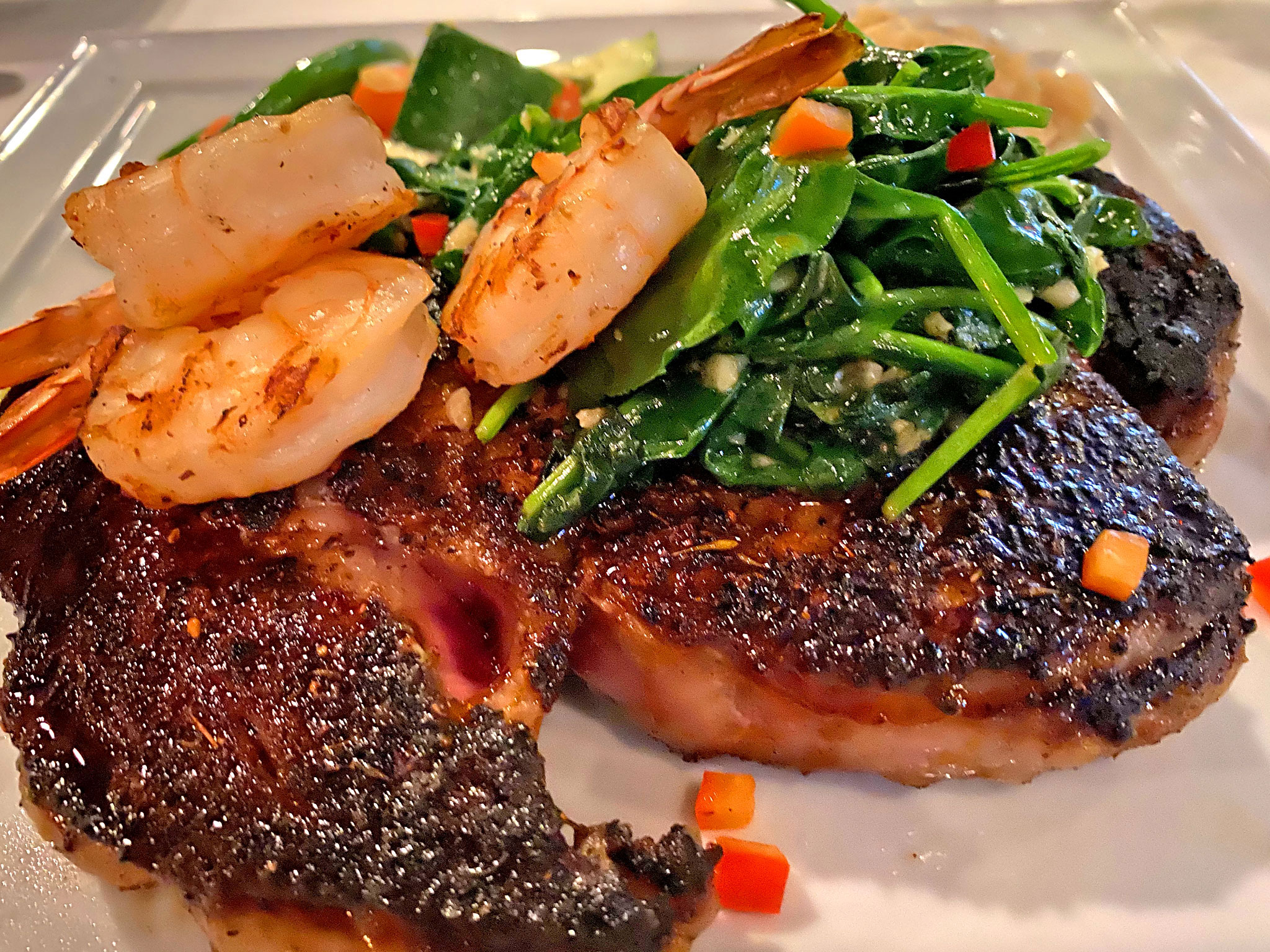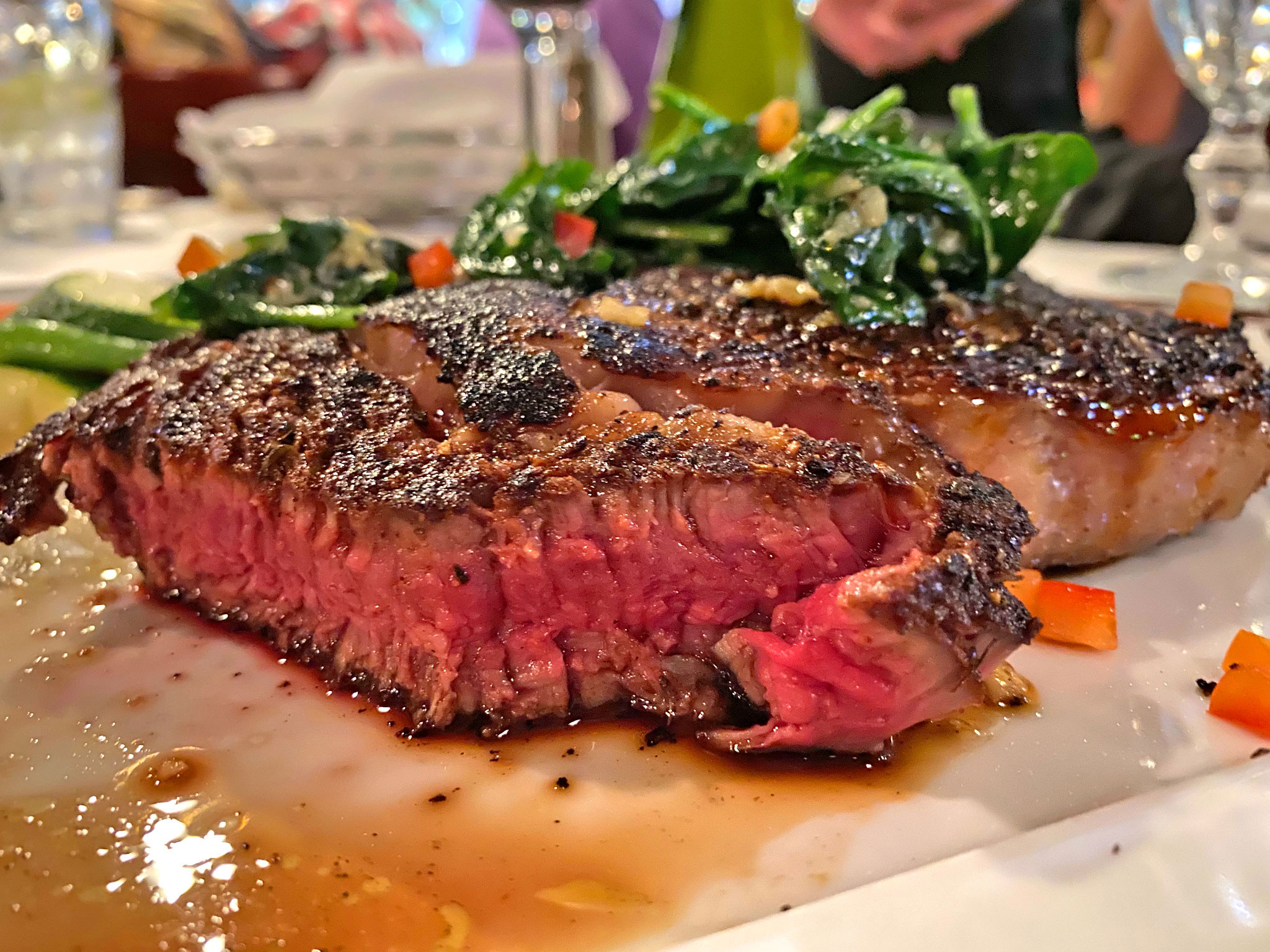 Gratzzi is one of the restaurants from "back in the day" as they say. If the restaurant was a person, it would have hit legal drinking age in Florida last year. Today, St. Petersburg is jam-packed with restaurants. In the 13+ years that I've lived here, it seems like there must be five times the amount of eateries, especially in downtown. Gratzzi was here when they were almost by themselves and they have continued to thrive and remain quite busy even now when they are surrounded by other places.
Above you see the boneless 14oz (it seemed larger) Cast Iron Prime Ribeye cooked Pittsburgh-style with grilled Florida shrimp, sautéed spinach, olive oil and garlic. The seasoning, and cook on the steak was perfect.
5. The Mill
200 Central Ave
St Petersburg, FL 33701
(727) 317-3930
The Mill Brunch Menu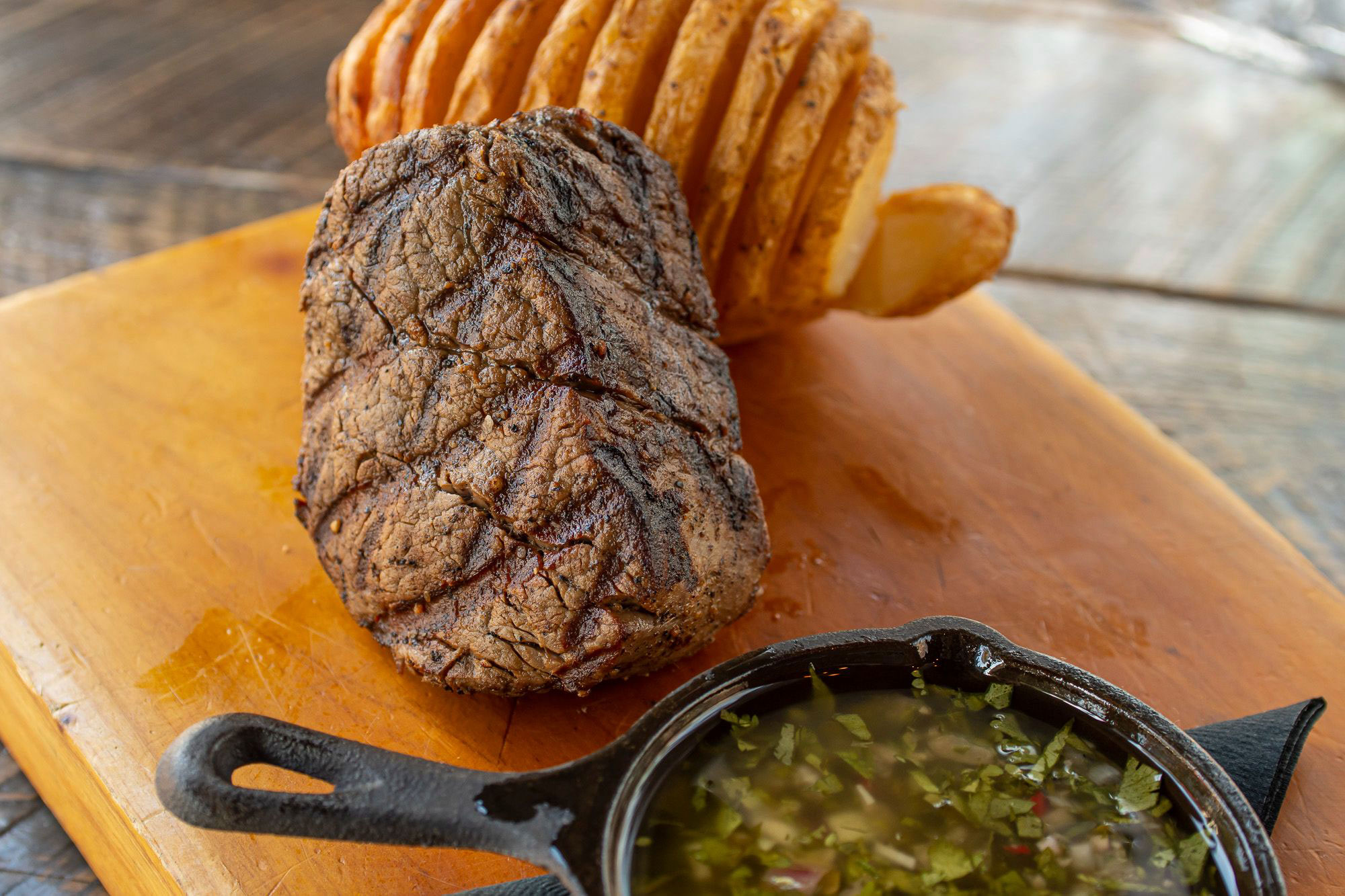 Located in the heart of the action, The Mill serves up spectacular New American Cuisine. The Mill is designed to be an all-around sensory delight. From the unique decor and top-notch libations, to the Chef's delectable creations. Their motto is "Amazing food, without the Attitude!" Look for steaks in the "Third Plates" section of the menu under "Primal Cuts". There is a ribeye and a tenderloin and you can't go wrong with either. Served with hasselback potatoes & choice of sauce: chimichurri, gorgonzola fondue, or caramelized onions & mushrooms.
6. Noble Crust
8300 4th St N
St. Petersburg, FL 33702
(727) 329-6041
Noble Crust Website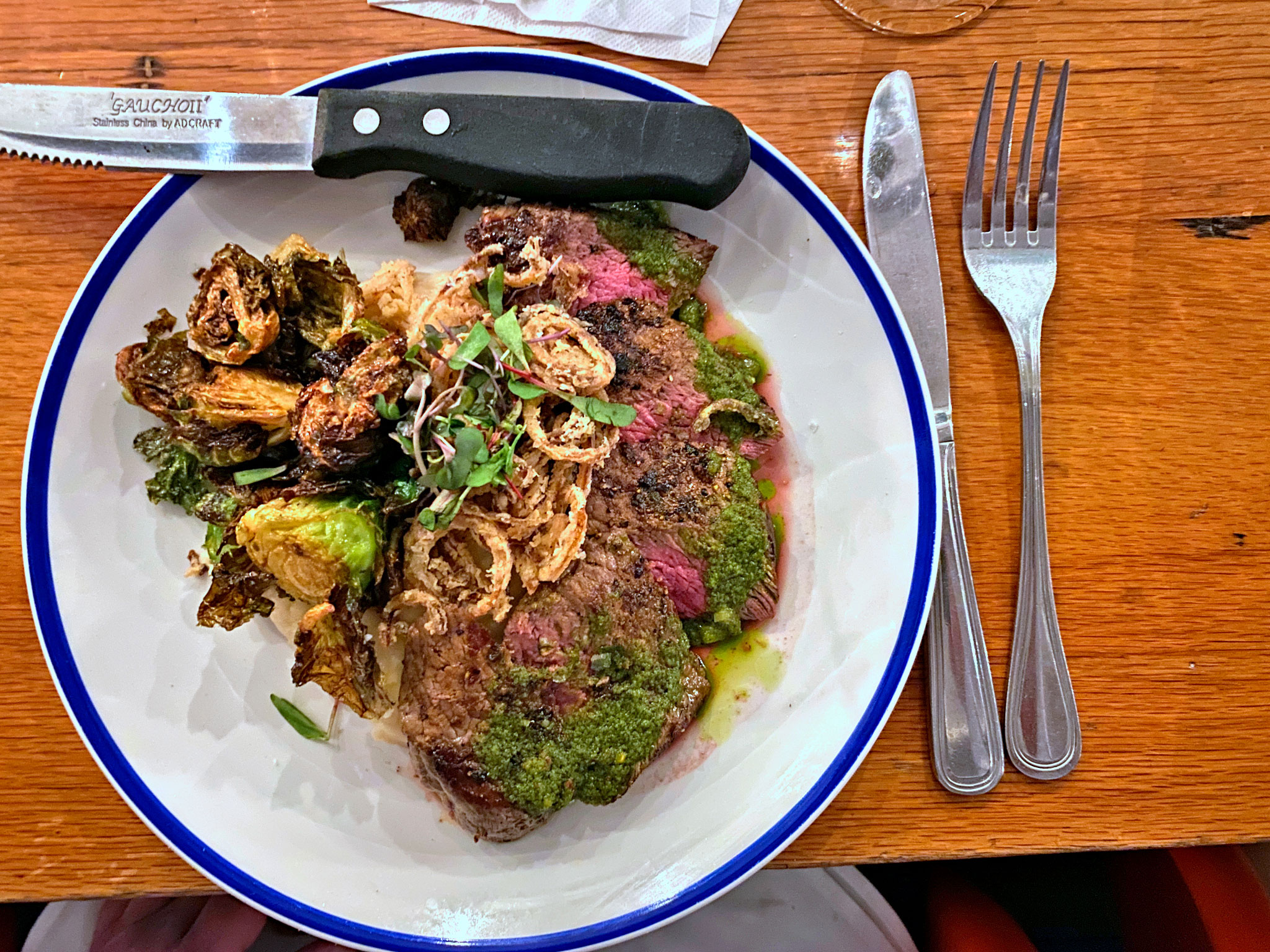 Noble Crust has been wowing diners since 2014 with their eclectic fare of rustic pizzas, and scrumptious Italian dishes, along with southern favorites like their mouthwatering fried chicken, and of course – steak. They offer an excellent filet mignon, and a sirloin dubbed the Bistro Steak – Top sirloin, bourbon brussels, chimichurri, roasted garlic whipped potatoes, crispy shallots. The fresh chimichurri highlights the steak nicely and balances out the mashed potatoes. The crispy shallots and brussels offer wonderful contrasts in texture and flavor.
7. Parkshore Grill
300 Beach Dr NE #104
St. Petersburg, FL 33701
(727) 896-9463
Parkshore Website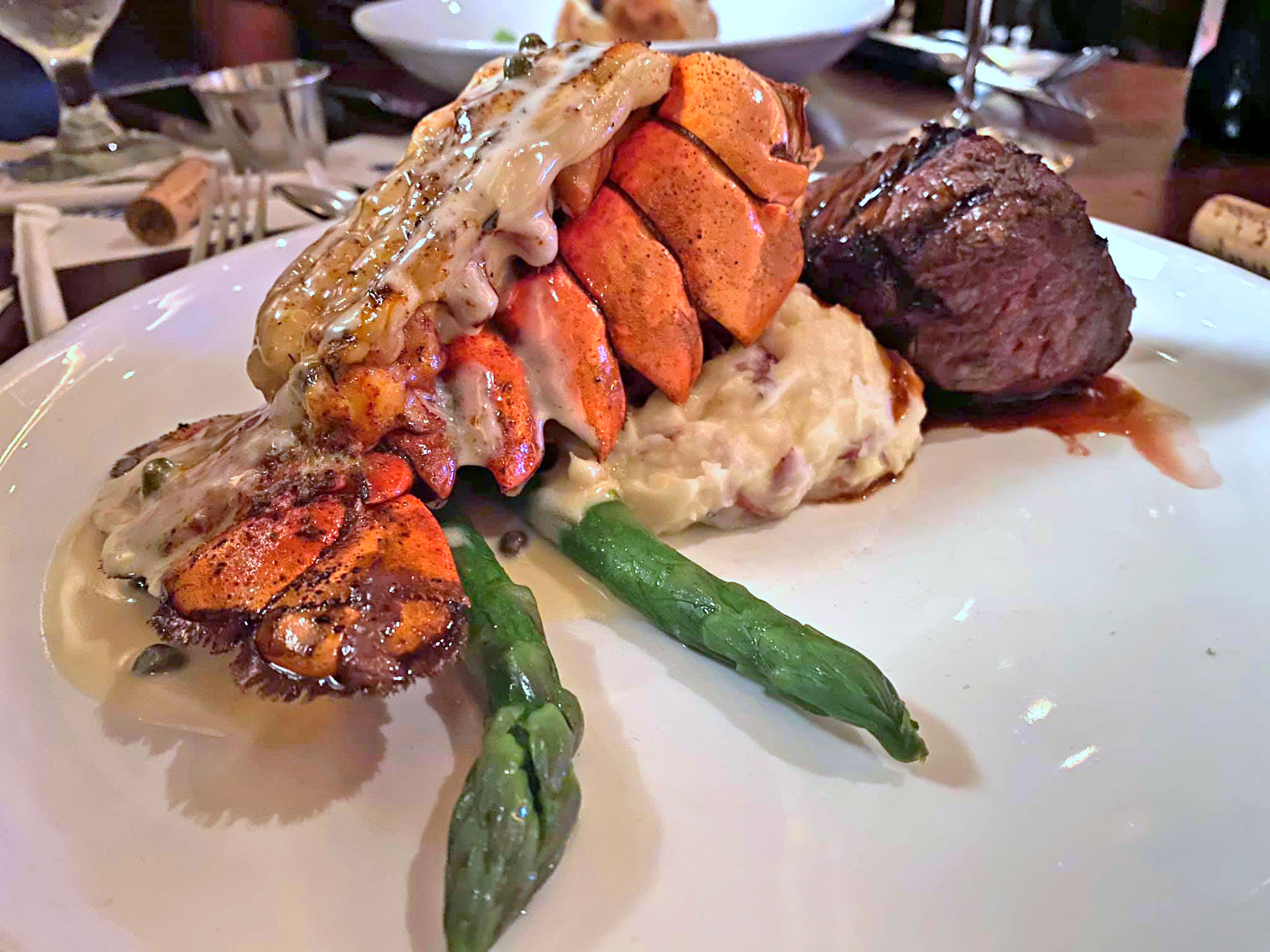 Parkshore Grill, like Gratzzi, is one of the OGs of restaurants in downtown St. Pete opening in November 2006. Chef Tyson Grant has won several Best Chef awards, and Parkshore has earned several Golden Spoons and Wine Spectator accolades. Although they are located on Beach Drive, which is bustling with tourists, this is by far NOT a tourist trap. Parkshore is a locals spot with an extensive traditional American menu with steaks and seafood, and something for everyone. Above is "The Parkshore" – Filet mignon & roasted lobster tail. Cabernet demi-glace, lemon caper butter, mashed potatoes, jumbo asparagus.
8. Renzo's
104 2nd St S
St. Petersburg, FL 33701
(727) 851-9983
Renzo's Website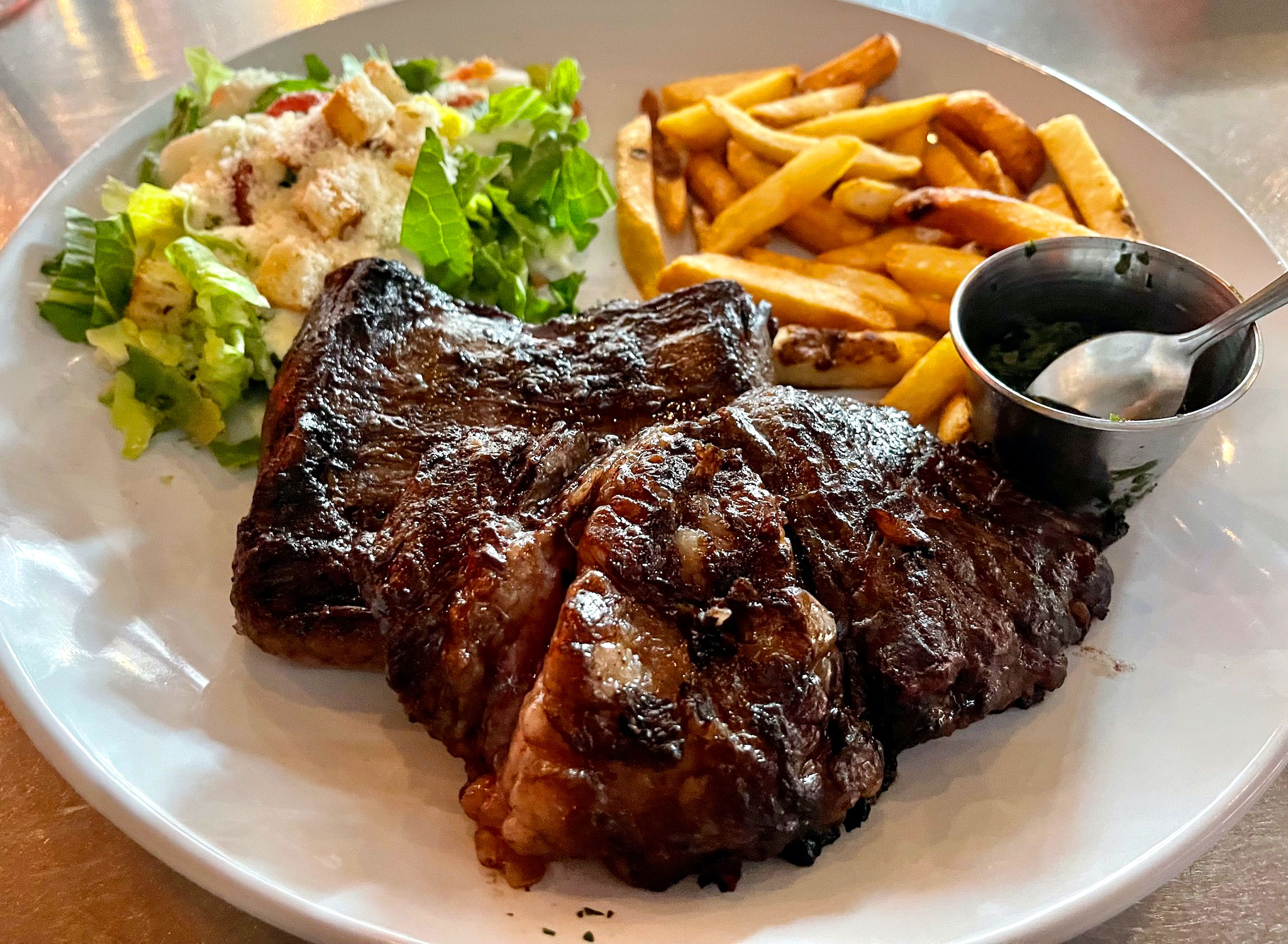 Renzo's started in South Tampa in 2009. A second location opened in the Carrollwood area of Tampa in 2013,  and the downtown St. Pete location launched in early 2019. If you haven't been lately, you really need to go as they have upped their game big time. In the early days we had some hit or miss experiences. More recently, after our reviewer Haley urged us to go back, we found out that they rose way beyond the next level. We've had several dishes that blew us away (not literally, or we would be dead). Watch for a full review in the coming days. For now, we'll tell you that if you don't go to Renzo's and order the Waygu Skirt Steak, it may be the biggest mistake of your life.
9. Rococo Steak
655 2nd Ave S
St. Petersburg, FL 33701
(727) 822-0999
Rococo Website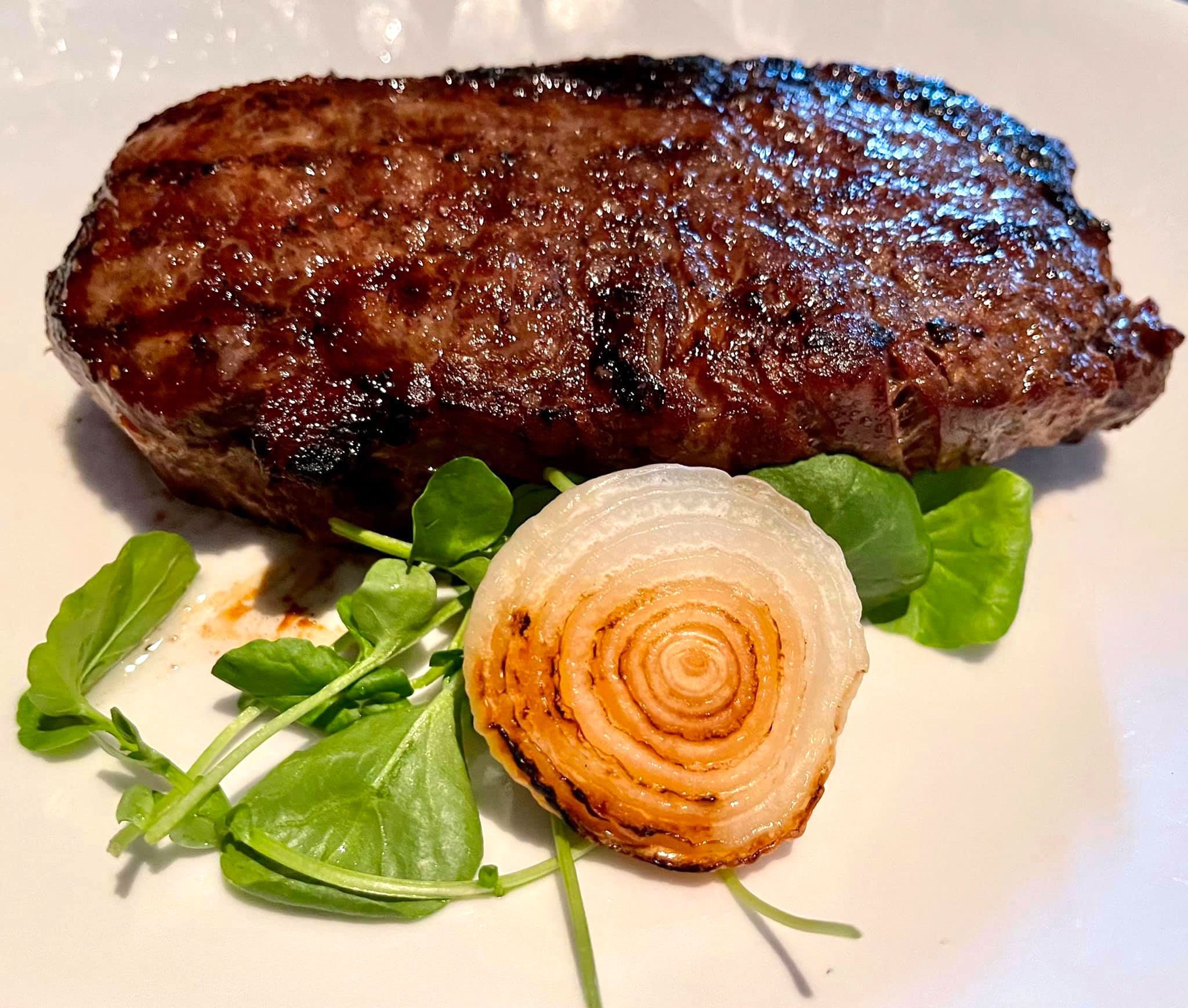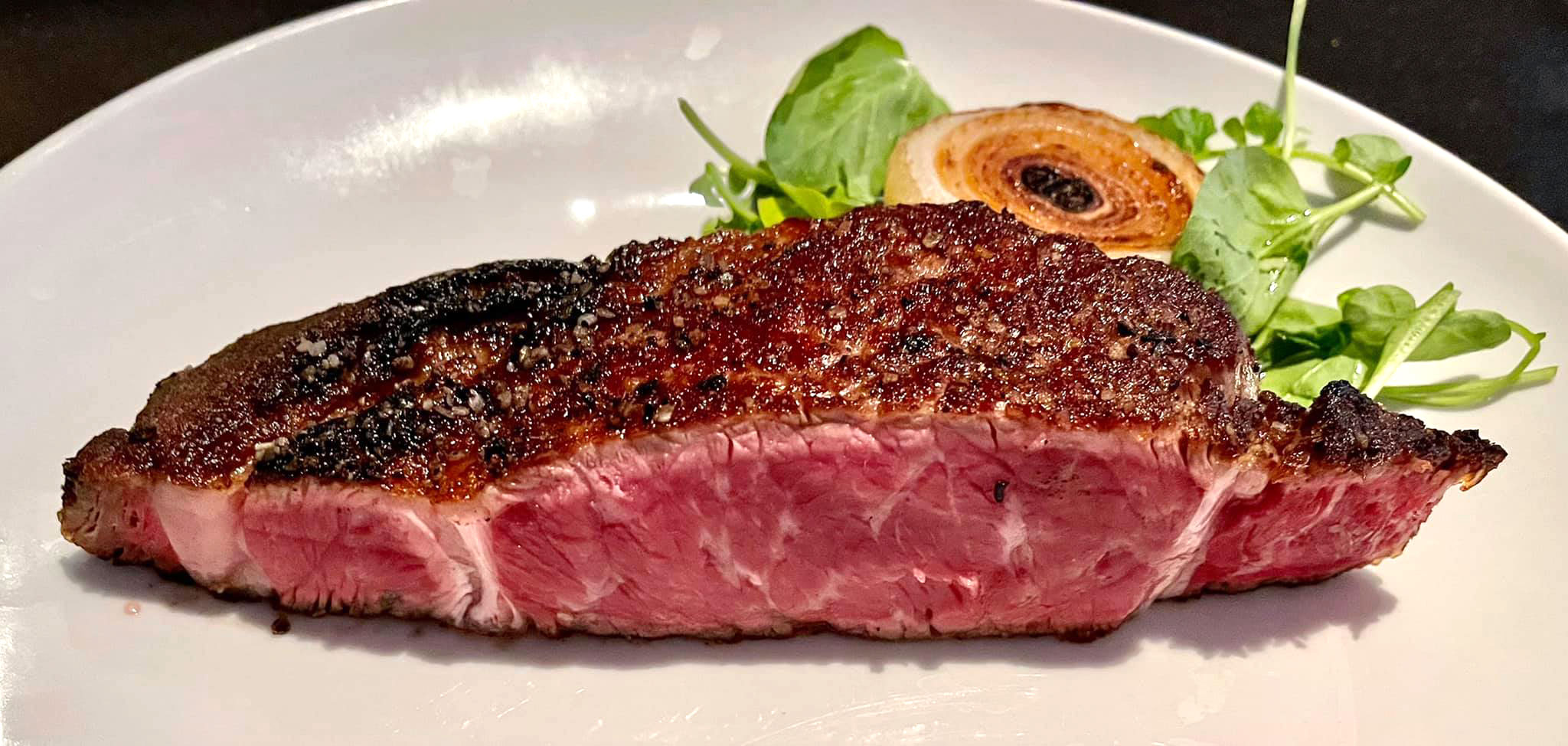 Rococo is one of the first places most people think about in St. Pete when they're craving a juicy steak. A grandiose 1920s manse, houses this popular baroque-chic steakhouse. Even though the focus is on steak, they have several seafood items and other dishes for your non-carnivorous friends as well. We almost always get the Prime Ribeye and split it. They split it for us in the kitchen, which is why you see half of it above. Our friend got the Angus, which is the first photo. You can never go wrong at Rococo. We've been going on a regular basis for years, and they consistently deliver some of the best steaks we've ever had. Tip: Get the creamless corn mash. It will be the best creamed corn (without cream) that you've ever had.
10. Sauvignon Wine Locker & Trattoria
241 Central Ave
St. Petersburg, FL 33701
(727) 827-7896
Sauvignon Website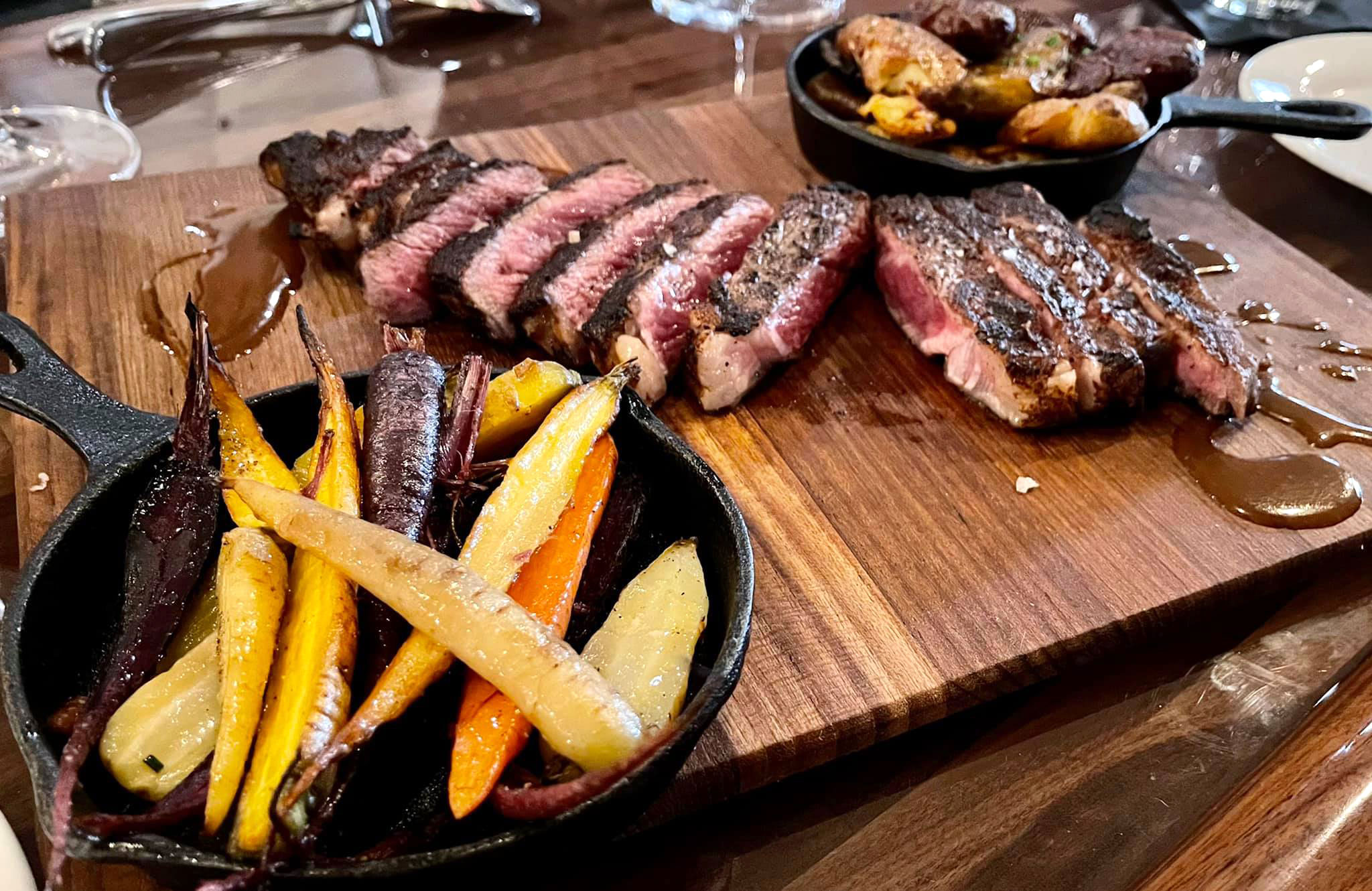 We love Sauvignon Wine Locker and Trattoria. Everything we've ever eaten there has been great. All of the staff is quite knowledgable on the food and wine. Sommelier / Owner, Chris Ciarcia has a great eclectic wine selection. Above is the Creekstone Farms 16oz Ribeye. When we were there, the accompaniments were tallow braised fingerlings, roasted heirloom carrots, onion petals, and bone marrow glace. Currently as of this publication, the sides are parsnip puree, grilled broccolini, au poivre.
I'm sure there are some readers' favorite steaks that are not on the list. Please comment with them below so other readers can see them and check them out too.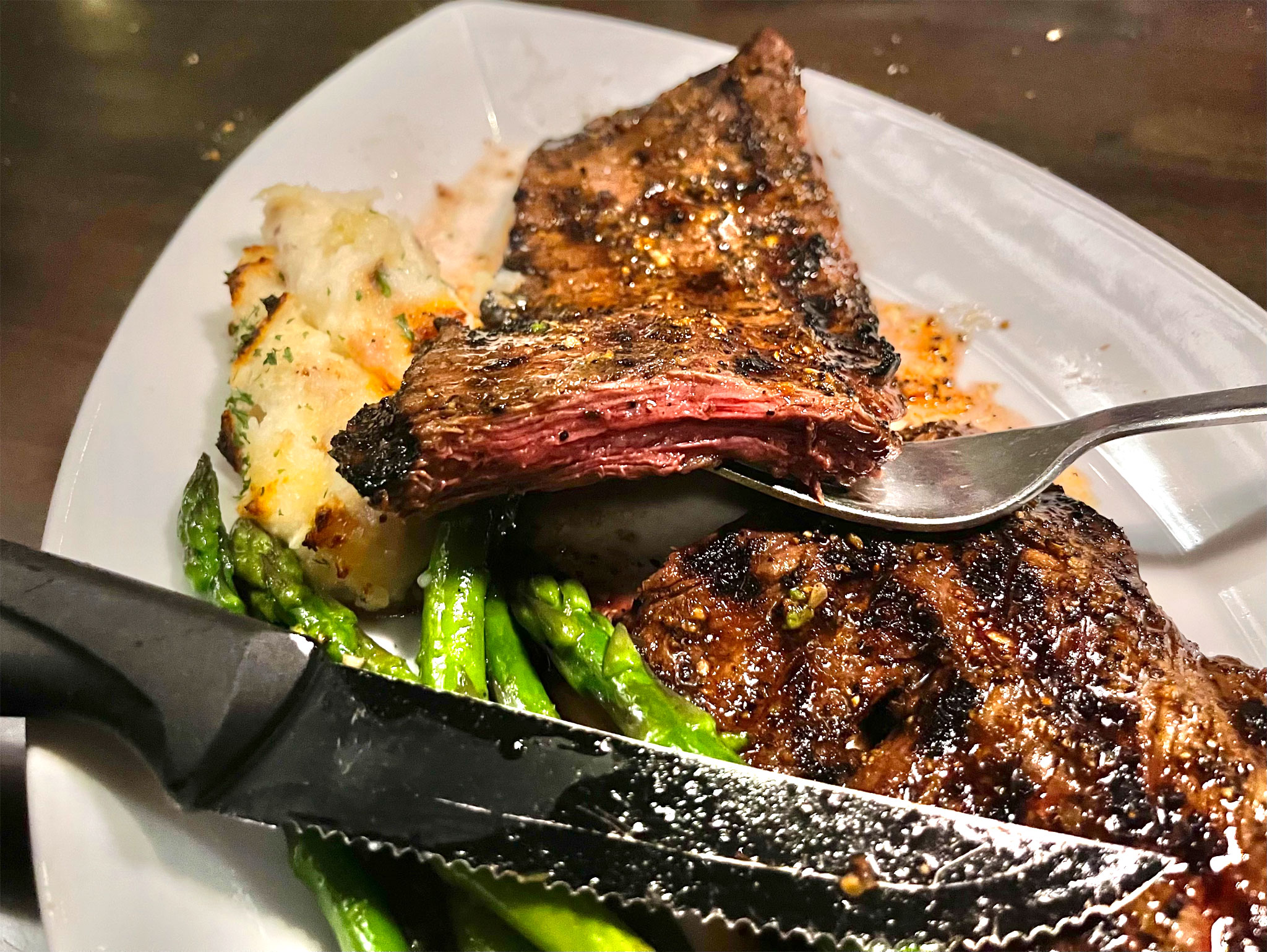 Readers Rating

Rated 5 stars




5

/ 5 (

Reviewers

)

Spectacular
---
The best steaks in St. Petersburg, Florida chosen by locals