With all of the decadent eateries that St. Petersburg foodies have to enjoy, it's important to maintain balance and do your body some good when not indulging in Cuban sandwiches, cheese fries and chicken wings.
St. Petersburg has become home to a plethora of health-conscious hotspots that continue to pop up around town, boasting sustainability, use of local and organic produce and utilizing clean and often plant-based ingredients to create memorable flavors. Whoever said healthy eating is no fun has clearly never visited St. Pete. Get your fresh fix at one of these delicious and healthy St. Petersburg hotspots!
1. The Brass Bowl Kitchen & Juicery 
656 Central Ave
St. Petersburg, FL 33701
The Brass Bowl K&J Website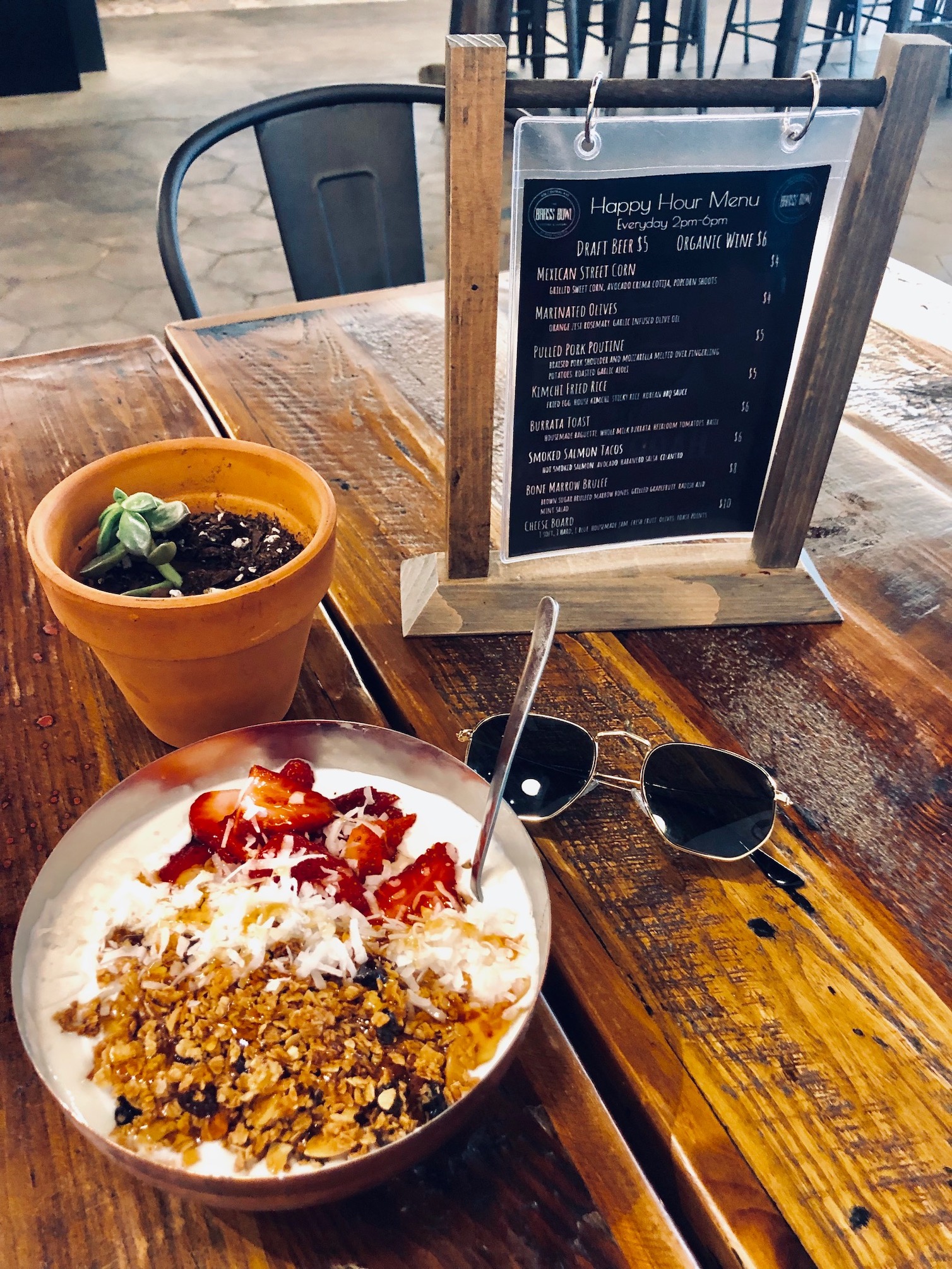 The Brass Bowl Kitchen & Juicery opened earlier this year (see previous St. Petersburg Foodies post about new restaurant openings HERE) and is helmed by Executive Chef Jason Gordon, who operates the fast-casual setting and transcends healthy food to an upscale level, said to be "world fusion gourmet meets fast casual." Whether picking up to-go or dining in-house, the chef-driven mission at Brass Bowl is clear, with organic ingredients and responsibly sourced line-caught seafood at the forefront, to make healthy, high-quality, delicious and affordable meals accessible.
The Chef's elegant approach to treating ingredients is clear, with fine-dining cooking techniques complementing stellar ingredients, such as a Bone Marrow Crème Brulee or the Mediterranean Bowl, which showcases 24-hour sous vide steak, roasted seasonal veggie hummus, fire roasted sweet peppers and tzatziki. For a lower calorie take on traditional pizza, try one of their unique flatbreads, such as the Lox Bagel, with house-smoked salmon, roasted garlic ricotta, tomato salad, fresh herbs and everything bagel spice. Lighter options include, fruity Juice Bowls, cold pressed juices and botanical tonics and elixirs.
2. Love Food Central
2057 Central Ave
St. Petersburg, FL 33713
Love Food Central Website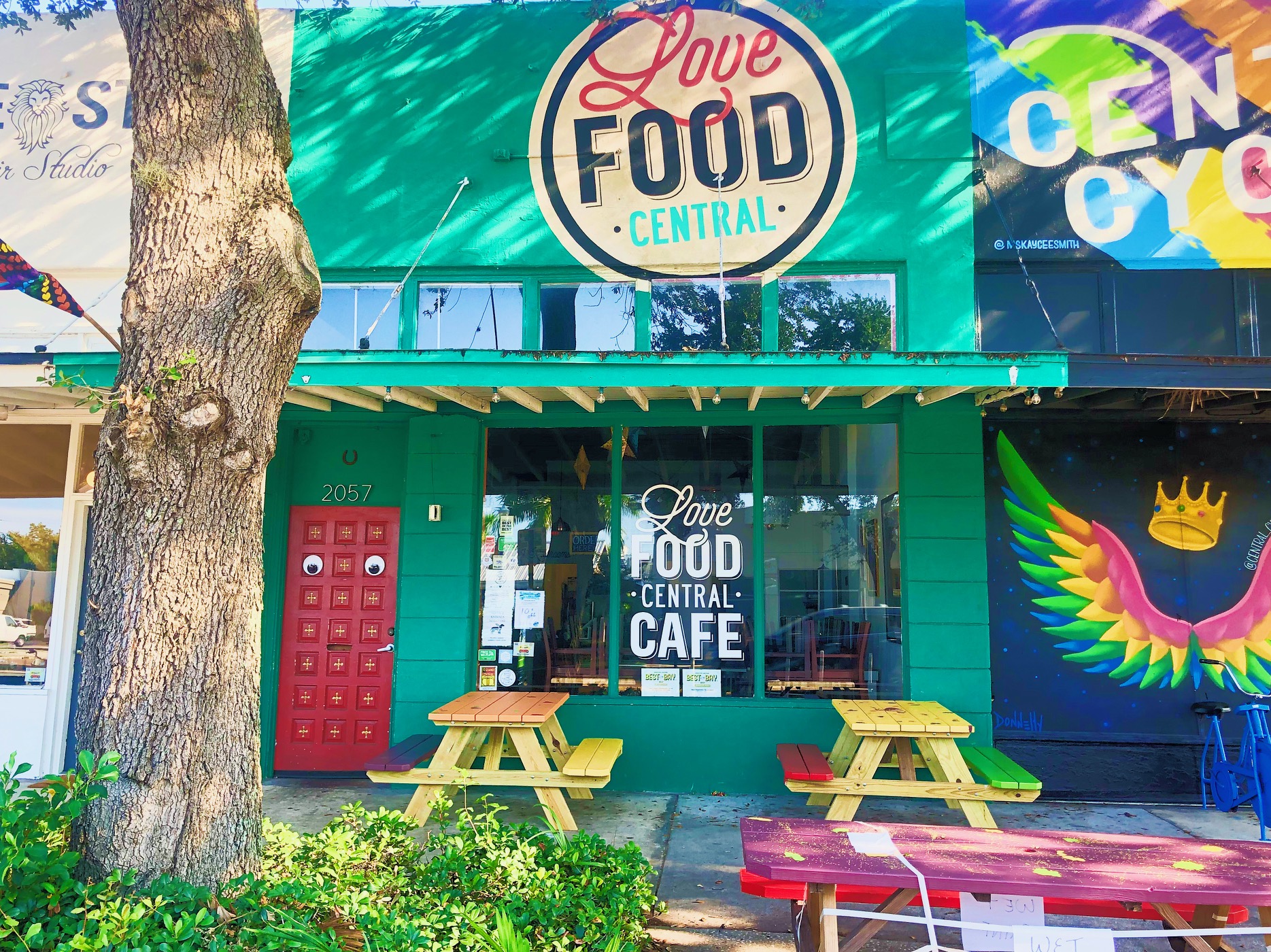 Love Food Central is a St. Pete café serving vegan & gluten-free comfort food, with organic, local and non-GMO ingredients. Whether you're in the mood for a light bite, a full-meal or a sweet treat Love Food has got you covered with some of the tastiest vegan options in town. Even bagel snobs will be surprised at how delicious the Fancy Bagel is, starring a toasted sourdough bagel, topped with cashew cream cheese, nutritional yeast, truffle oil, salt and pepper. The Buffalo Tempeh Sandwich is also a must-try with roasted tempeh tossed in buffalo sauce topped with lettuce, tomato and a drizzle of homemade cashew ranch dressing on toasted sourdough with soy-free vinaigrette. Do yourself a favor and order an ice cream cookie sandwich, featuring a coconut or cashew based soft serve ice cream in-between two chewy chocolate chip cookies – YUM!
3. Pacific Counter
660 Central Avenue
St. Petersburg, FL 33701
Pacific Counter Website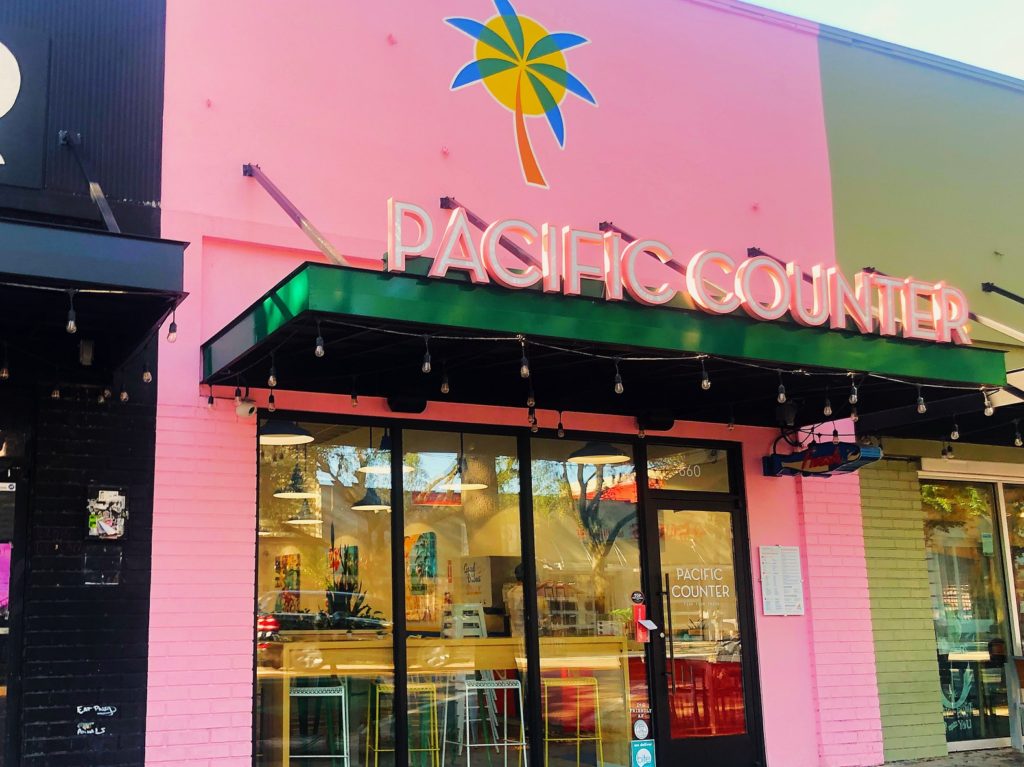 Pacific Counter has elevated the poké scene for St. Petersburg foodies, providing a fresh fusion of cultures and cuisines, fresh ingredients, delicious drinks and a vibey coastal aesthetic. From sushi bowls to sushi burritos, Pacific Counter has crafted an environment that inspires healthy eating, thinking, and being. For a little spice in your life, try The Ring of Fire counter creation, featuring spicy tuna, shrimp, cucumber, jalapeños, peppers, radishes and fire water sauce. For a bit of DIY, create your own bowl or sushirrito from a selection of super yummy and fresh ingredients. Make sure to check out the "Wave Items" board to see which market fresh items Chef Tock has put on the line today and do not forget to try their incredibly refreshing signature dole whip (it's literally an exact clone of the Dole Whip soft serve at Disney World).
4. Pineapple Espresso
3045 Dr Martin Luther King Jr. St.
St. Petersburg, FL 33701
Pineapple Espresso Facebook Page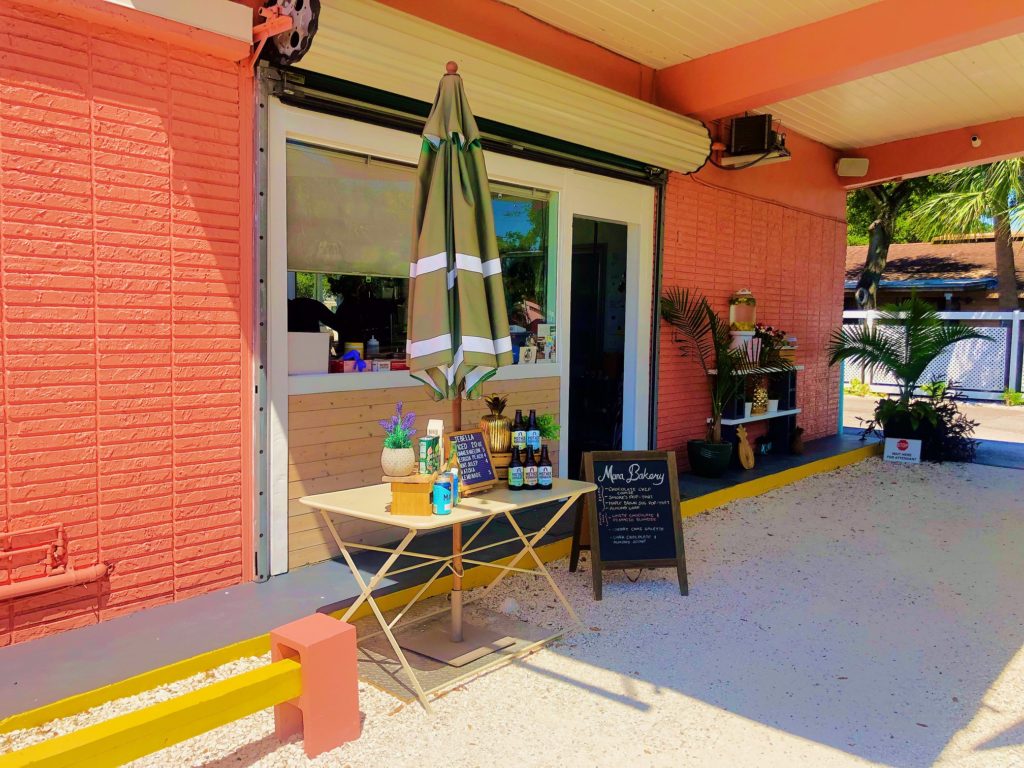 I find that eating a healthy breakfast is one of the keys to setting the tone for an energized and productive day, where I'll be more inclined to make smarter eating decisions. However, I find that healthy eating options can be a bit limited when it comes to an early morning breakfast. Aside from sit-down diners, fast-food or chain coffee shops, it can be difficult to find something quick, fresh and healthy in the wee-hours of the morning, prior to an early commute. Fear not St. Pete commuters, as we now have Pineapple Espresso to drive up to and save the day! Hailed as the first (and only) healthy drive-thru in St. Pete, Pineapple Espresso is already loved by many for its accessibility, yummy bites and delicious small batch coffee, which is roasted on-premise.
The first day I moved to St. Petersburg, my family and I were seeking a quick meal in between unloading trucks and unpacking boxes. I got in my car to console the troops with a bag of fast food and unknowingly turned right in front of Pineapple Espresso. Immediately, the tiki-torches, funky décor and peachy pink exterior of the drive-up café caught my attention and beckoned me up to the drive-thru door (more so than a window) where a pretty blonde excitedly waited to take my order. No illegible menu panels or inaudible intercom boxes here, just plain good ole' customer service. After providing me with an update on their bakery specials, the vegan dark chocolate almond scone, gluten-free s'mores pop-tart or cherry galette are all fabulous – I was provided with a sample of vegan almond pistachio loaf and lemon-mint spa water before ordering my oat milk latte. For those seeking heartier breakfast options, try the Everything Toast, with avocado and six-minute egg and sourdough bread coated in homemade everything bagel seasoning or Almond Butter Toast, with matcha sourdough, bananas, hemp seed, berries and a honey drizzle.
5. Rawk Star Café
740 Central Ave
St. Petersburg, FL 33701
Rawk Star Cafe Website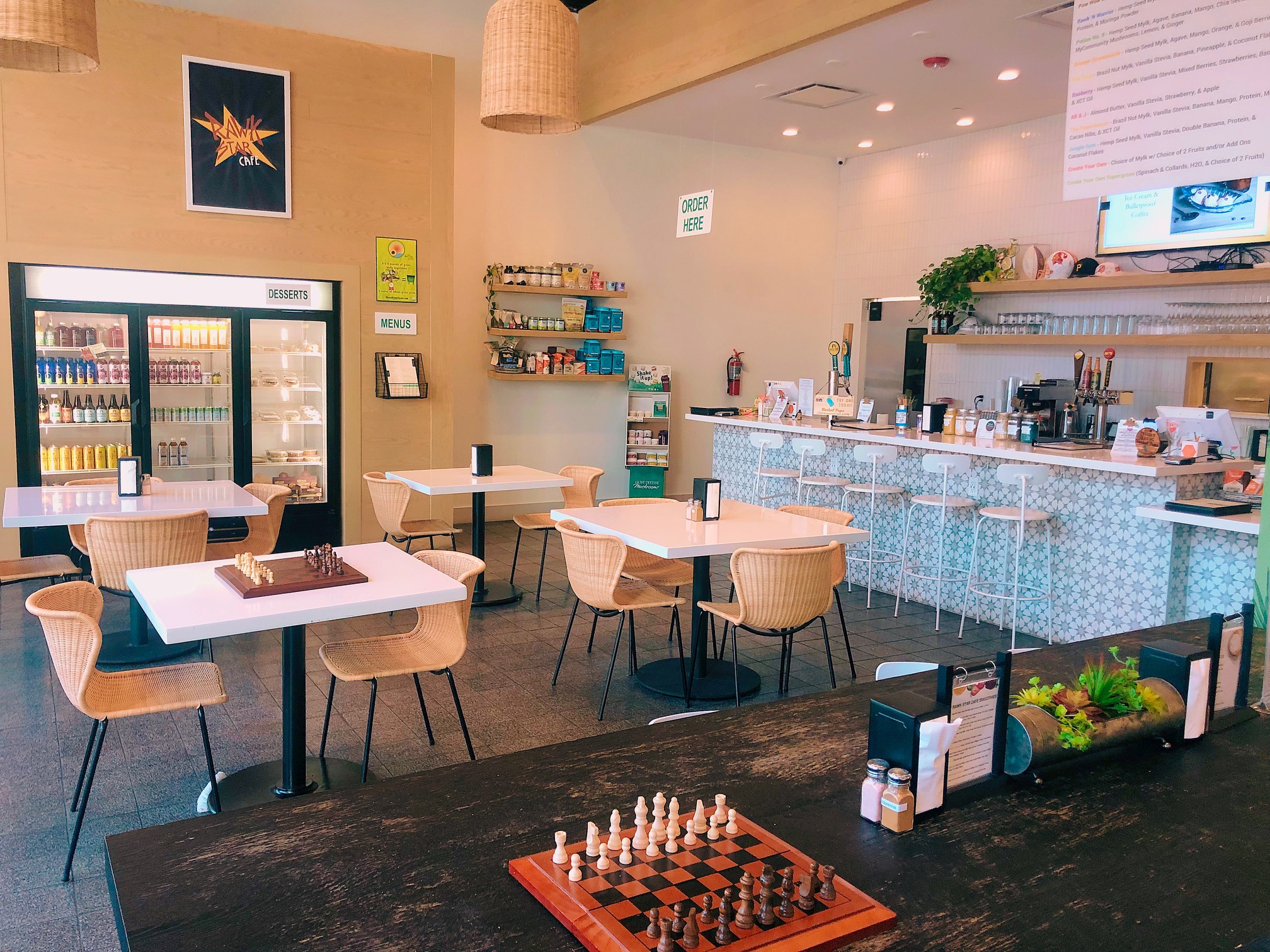 For those seeking to really absorb the most nutrients from their healthy foods, they can take the raw food approach at Rawk Star Café, St. Pete's newest vegan, super-food marketplace. Rawk Star offers a creative and great tasting take on vegan raw-foodist cuisine, with a focus on maximum nutrient and enzyme absorption with every great tasting bite. The progressive raw food movement is typically defined by plant-based foods that are not cooked at temperatures higher than 115˚ F and usually comprised of raw and living foods including fruits, veggies, nuts, seeds, sprouted grains and legumes. There are enormous benefits for the body to consume a raw food diet, as many experts believe that this reverts to the natural diet of our ancestors and allows for optimal digestion and nutrient absorption.
The menu highlights organic, non-processed and fresh ingredients, with yummy dishes for anytime of the day. Try one of their superfood cereals, such as the Maca Honeycomb or Cacao Crunch with Brazilian nut milk or the Chia Pudding with cacao nibs, goji berries, bee pollen and homemade granola. Pop in for lunch and order one of their specialty items like the "Rawghetti," which is made with zucchini noodles, kelp noodles and a "parma" sprinkle with hemp pesto. The Raw Burger Platter will have you feeling full all day, featuring two seed burgers (made with a delicious savory mix of veggies, nuts and herbs), with a homemade dehydrated flatbread made of apple, coconut and flax, topped with a tahini mustard sauce and onion ring. Rawk Star Café drives this plant-based approach home, with a unique and fresh spin unlike any vegan offering in St. Pete. Not to mention all of their delicious eats are free from GMO's and processed ingredients, including refined sugars, flours, peanuts, wheat/gluten, soy, dairy, eggs, seafood or fish – only natural and creative cuisine!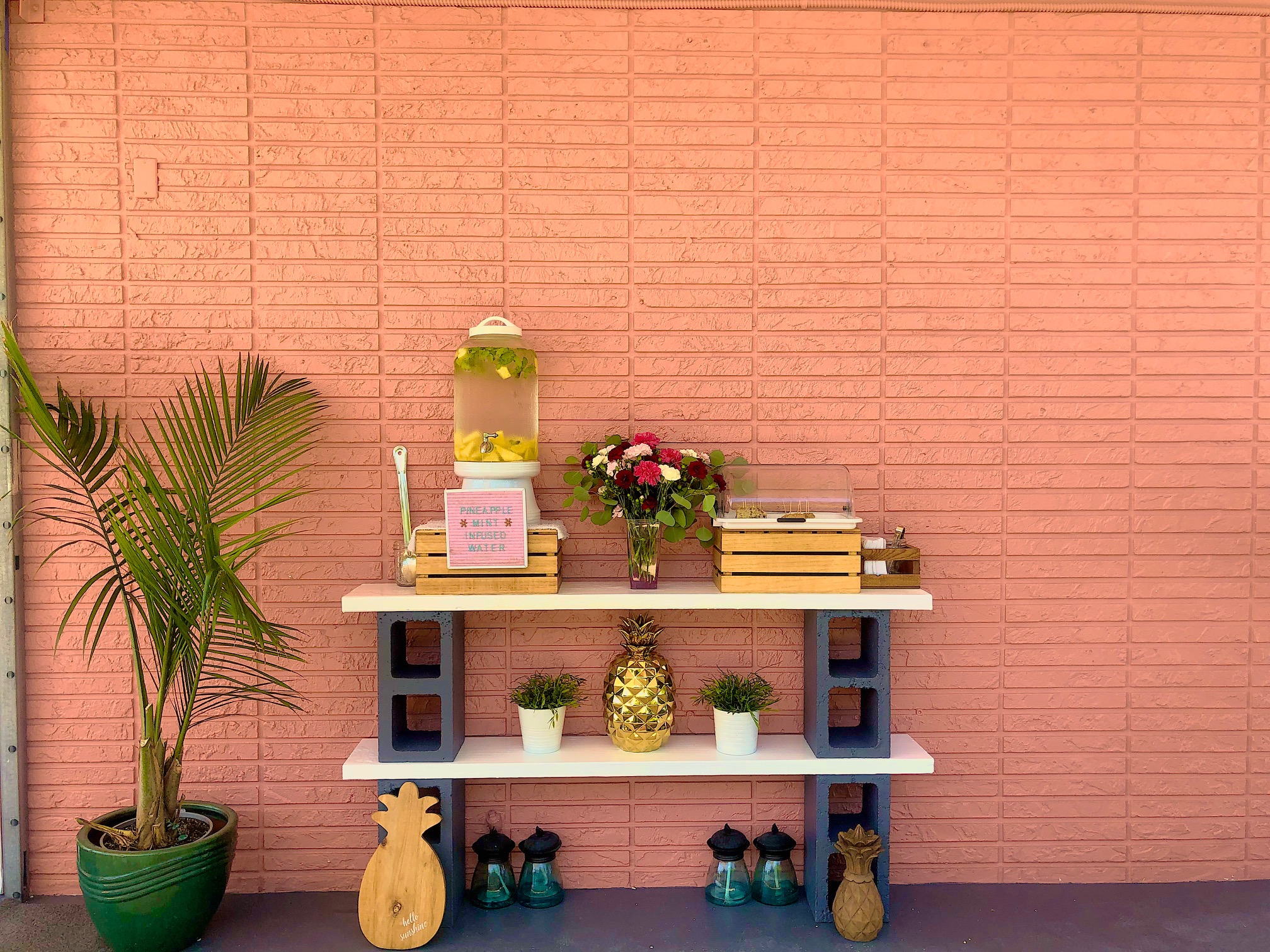 Readers Rating

Rated 5 stars




5

/ 5 (

Reviewers

)

Spectacular
---
Maintain a healthy balance with some of the best healthy restaurants in St. Pete!