There's a time and place for fine dining with white table cloths, ambient lighting, a beautiful bottle of red and some Foie Gras. But sometimes, only a big ol' beer, juicy burger and a laid-back environment will do. In fact, more often than not, that paramount lineup is a recipe for the best kind of meal situation (especially after a long day of work- am I right, or am I right?!).
From the sandy shores of the beaches, to 4th Street North, and everywhere in between, we have rounded up 10 of the best dive restaurants located in St. Petersburg for 2019. The restaurants are NOT ranked but are listed in order by zip code, and then alphabetically by each restaurant's name.
(Unless otherwise indicated, all photos by Abby Allen, St. Pete Foodies)
(Editor's note: Someone from St. Pete Foodies actually visited all of these restaurants, took our own photos, and ate this food – unlike many other best-of lists, that are auto-generated, or pulled from Yelp reviews or Instagram.)
10 Best Dive Restaurants in St. Pete for 2019
1. Courigan's Irish Pub (Permanently Closed in 2023)
1 Beach Drive SE 41
St Petersburg, Florida 33701
(727) 551-9019
Courigan's Irish Pub Facebook Page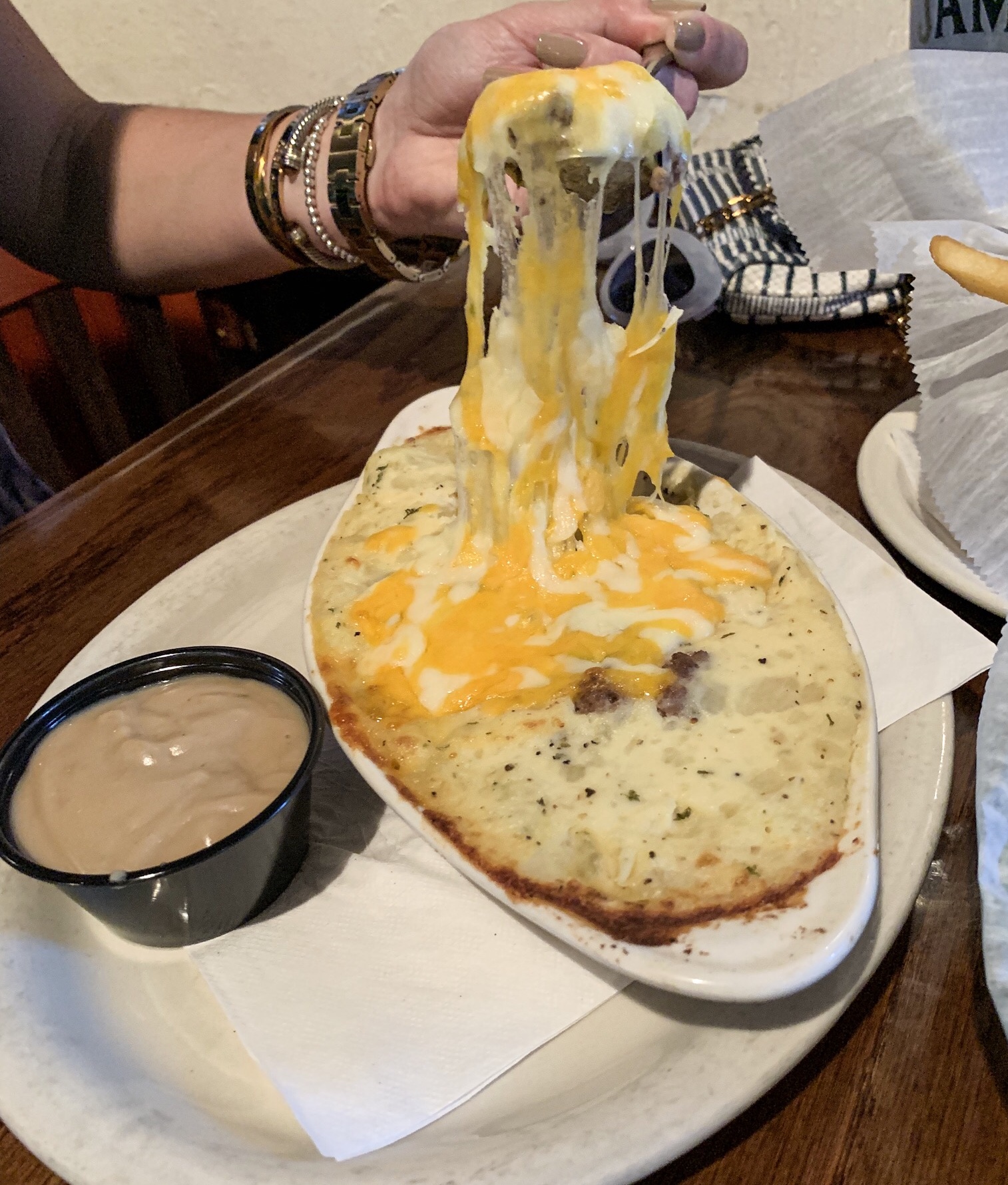 If you're a fan of the Tampa Bay Rowdies soccer team, odds are, you've enjoyed a pint at Courigan's Irish Pub a time, or two, before, during, or after a game. Not only does Courigan's offer the ultimate pub atmosphere and a great array of beers on draft, but they also provide ultra comforting Irish and American fare. When you visit Courigan's, leaving without trying their rendition of Shepard's Pie is a sin! It's their spin on the classic with beef and it's served with Guinness Gravy on the side. Ultra delicious and good for the soul.
2. The Dairy Inn
1201 Dr. M.L.K. Jr. St. N
St Petersburg, Florida 33701
(727) 822-6971
The Dairy Inn Facebook Page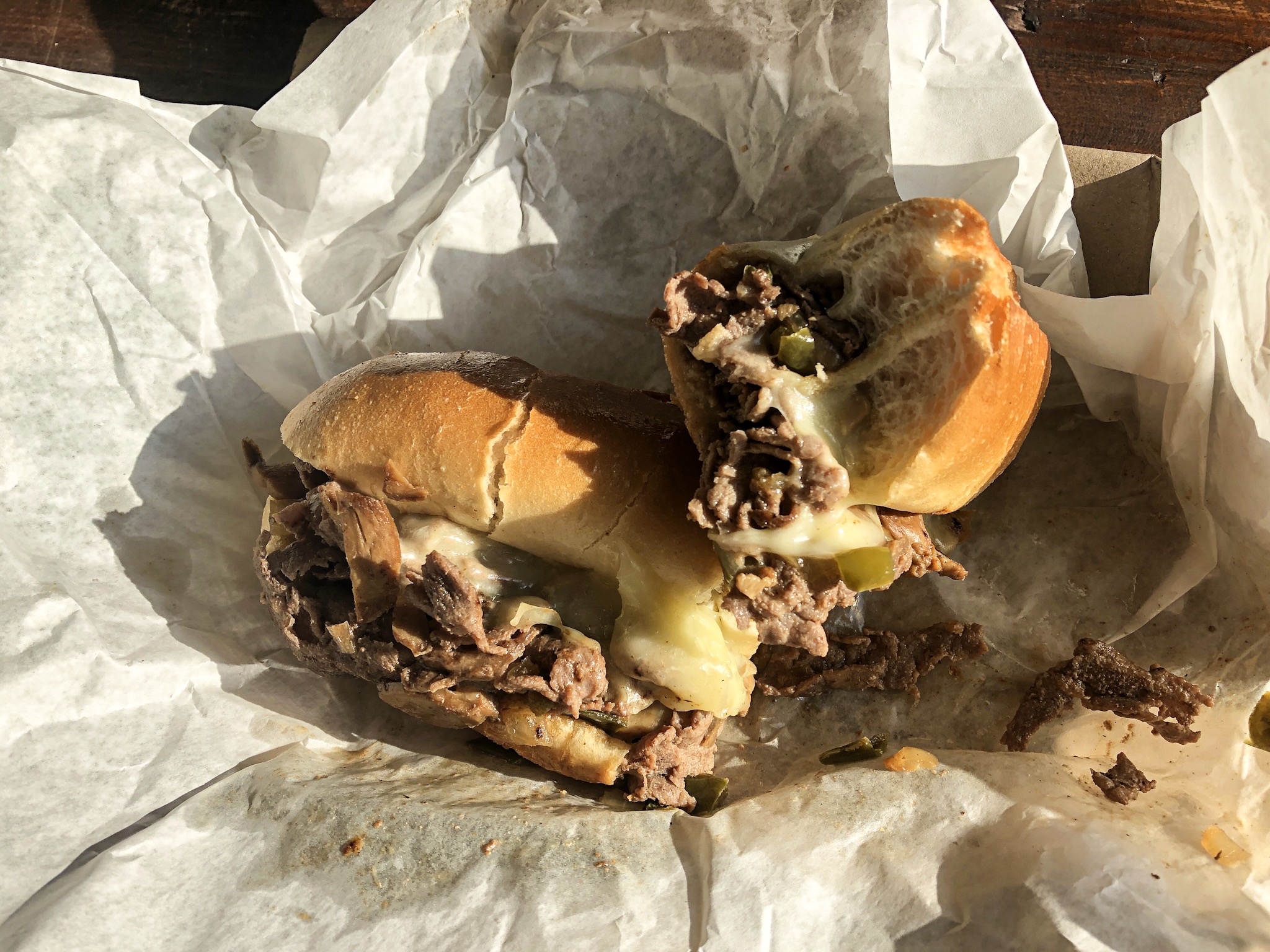 I don't know that I have ever driven past the Dairy Inn without noting a line of eager folks waiting to place their orders. During my visit, it was no different! The food doesn't stop at just Ice Cream. In fact, their menu is loaded with mostly savory items, which range from Burgers and Dogs, to Fries and Wings- the unofficial dive restaurant starter pack (the only thing missing is the cold beer)!
3. Five Bucks Drinkery
247 Central Ave N
St Petersburg, Florida 33701
(727) 896-5118
Five Bucks Drinkery Website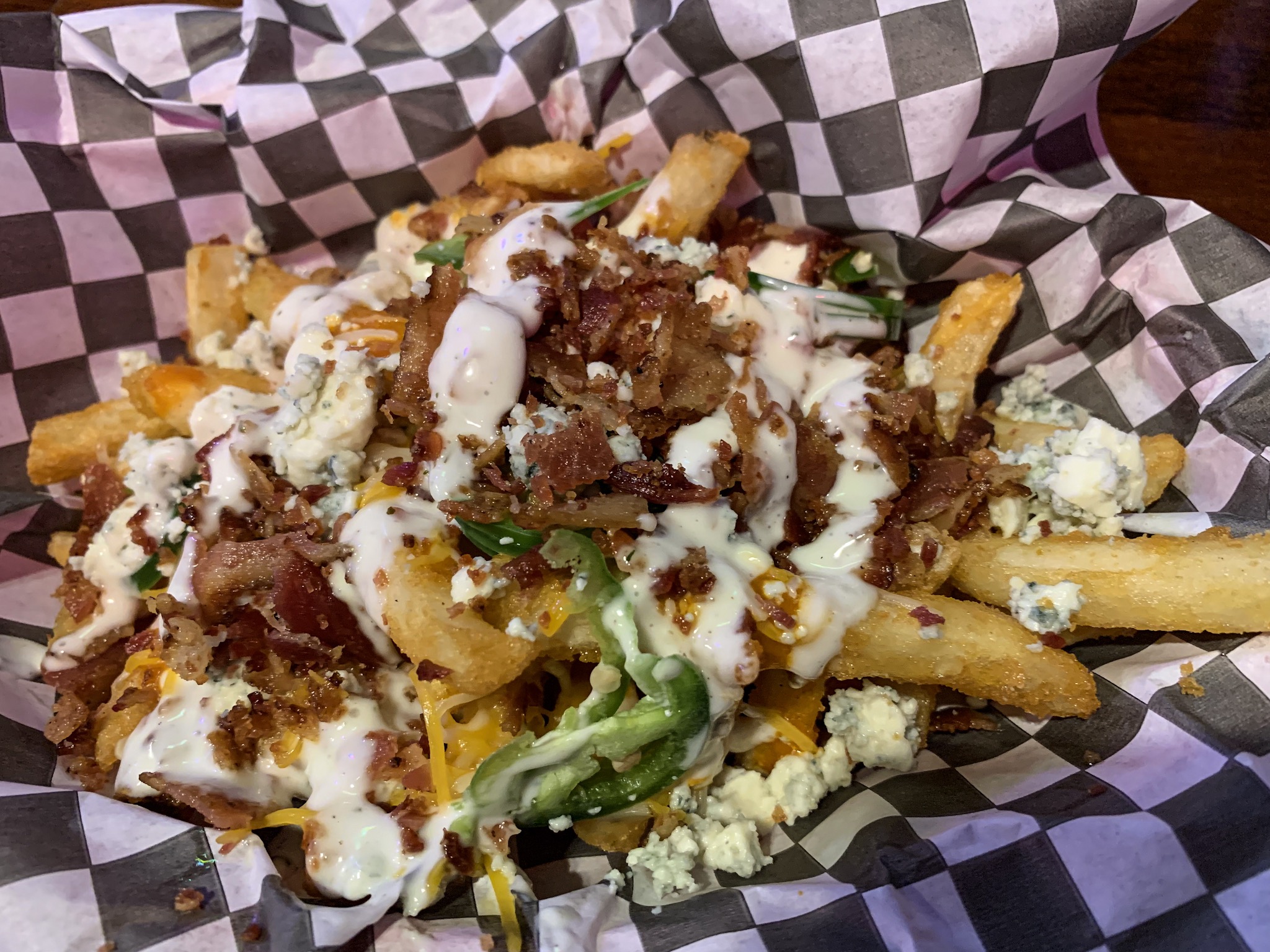 Situated in the heart of downtown, the Five Bucks Drinkery has become an essential staple in the 200 block of Central Ave. Known well by locals and tourists alike for their larger than life cocktails, vast beer selection, mouth-watering bites and their incredible daily specials like: $5 Mule Monday, $4 Titos Tuesdays, $1 Draft Wednesdays and $5 Liter Thursdays.
As far as the food is concerned, options range from Wings, Nachos and loaded Fries, to Tacos, Sliders, Burgers and Wraps (the Spicy Steak Wrap is a must, folks!). Needless to say, it's impossible to leave this place unsatisfied.
4. Babalu Restaurant & Bar (Permanently Closed in 2020)
9246 4th St. N
St Petersburg, Florida 33702
(727) 576-7414
Babalu Restaurant & Bar Website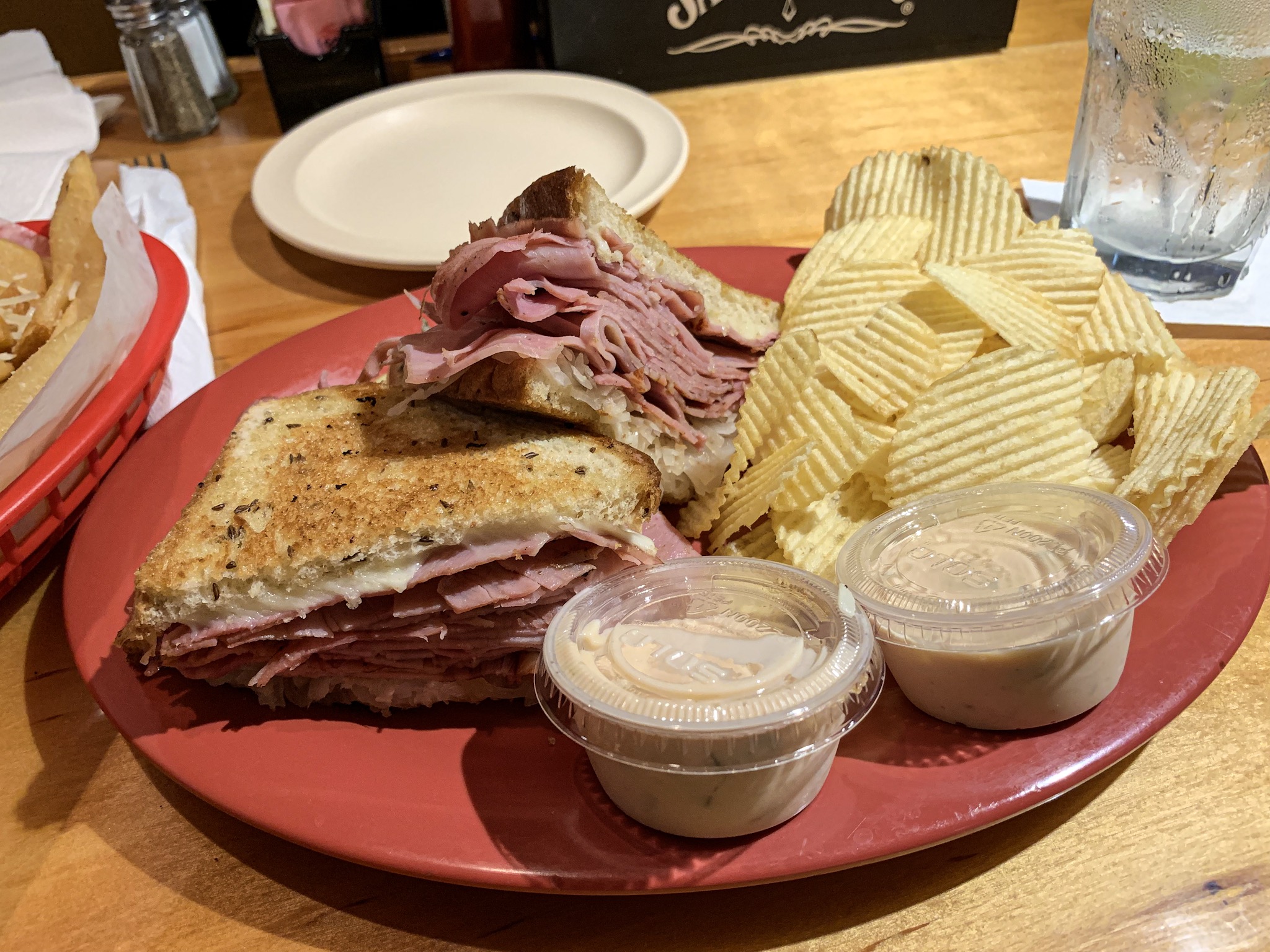 Babalu has been serving guests since 1946 and was built initially as a drive-up food stand and has transformed into what it is today. With a menu chock full of a little bit of everything, it's no wonder why folks flock to Babalu on 4th Street North. Additionally, they have great specials on drinks, including happy hour Mon- Sat!
With such an extensive menu, how does one choose? Well, for starters, the Wings with the House Wing Sauce are where it's at. This particular sauce is not your average sauce, though, as it contains a bit of heat from Buffalo Sauce, added flavor from Garlic and a unique twist from Blue Cheese. If wings aren't your thing, you can't go wrong with their Reuben!
5. Green Light Sushi Bar (Permanently Closed)
229 62nd Ave N
St Petersburg, Florida 33702
(727) 800-6607
Green Light Sushi Bar Facebook Page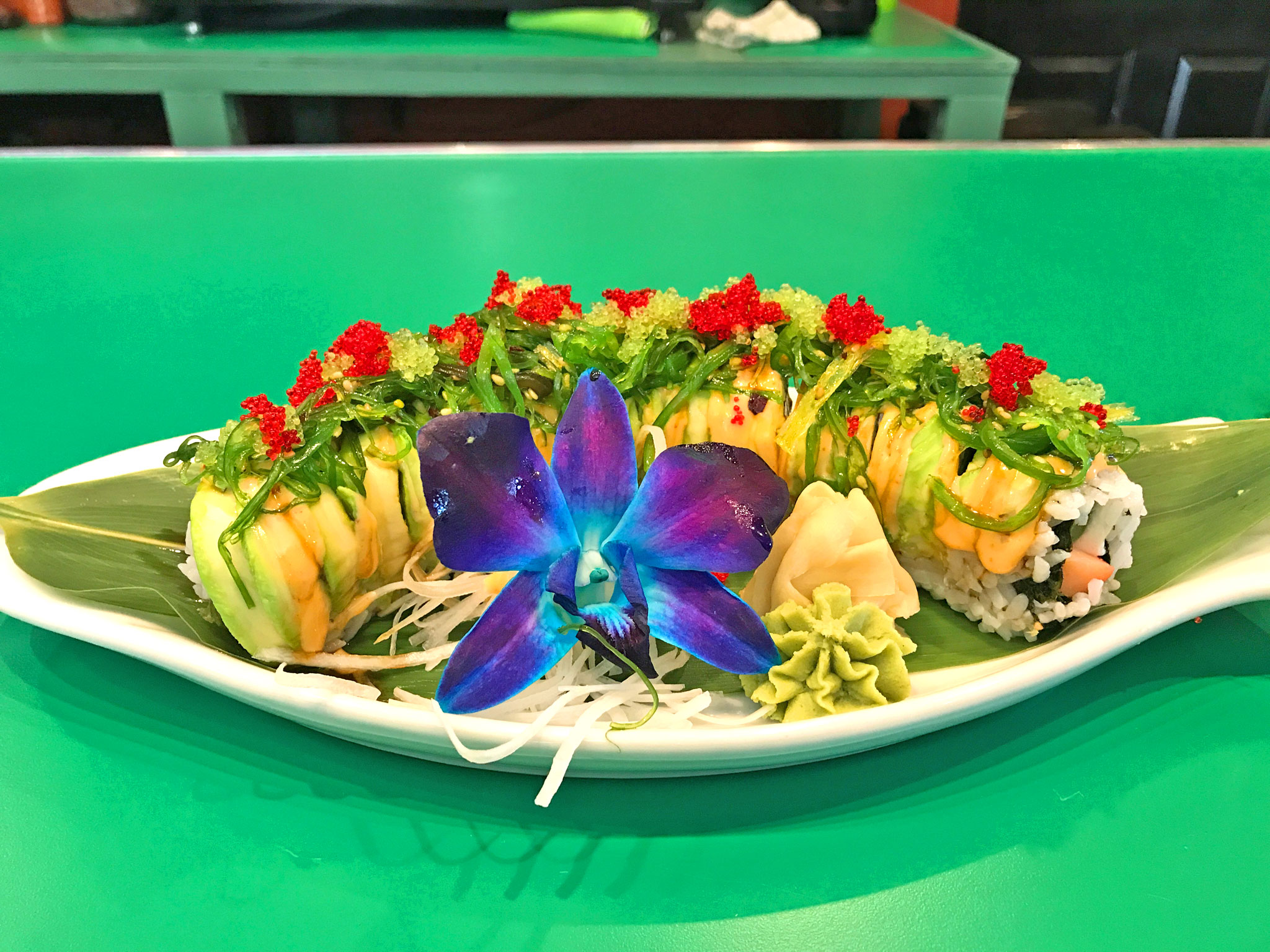 Green Light Sushi Bar is unquestionably unassuming, but the food does nothing but wow customers time, and time again! When you walk through the doors, you'll be pleased to find a laid-back atmosphere with a friendly staff and a menu loaded with just about any sushi roll you could ever imagine.
Needless to say, whilst visiting Green Light, the sushi is obviously a must. The rolls are nothing short of beautiful, and they taste as incredible as they look. Sushi isn't the only thing on the menu, though. They also offer rice bowls, a variety of appetizers, soup and salads, wine, beer, saki, Kratom and even CBD infused coffees and teas.
6. The Casual Clam
3336 Dr. M.L.K. Jr St. N
St Petersburg, Florida 33704
(727) 895-2526
The Casual Clam Website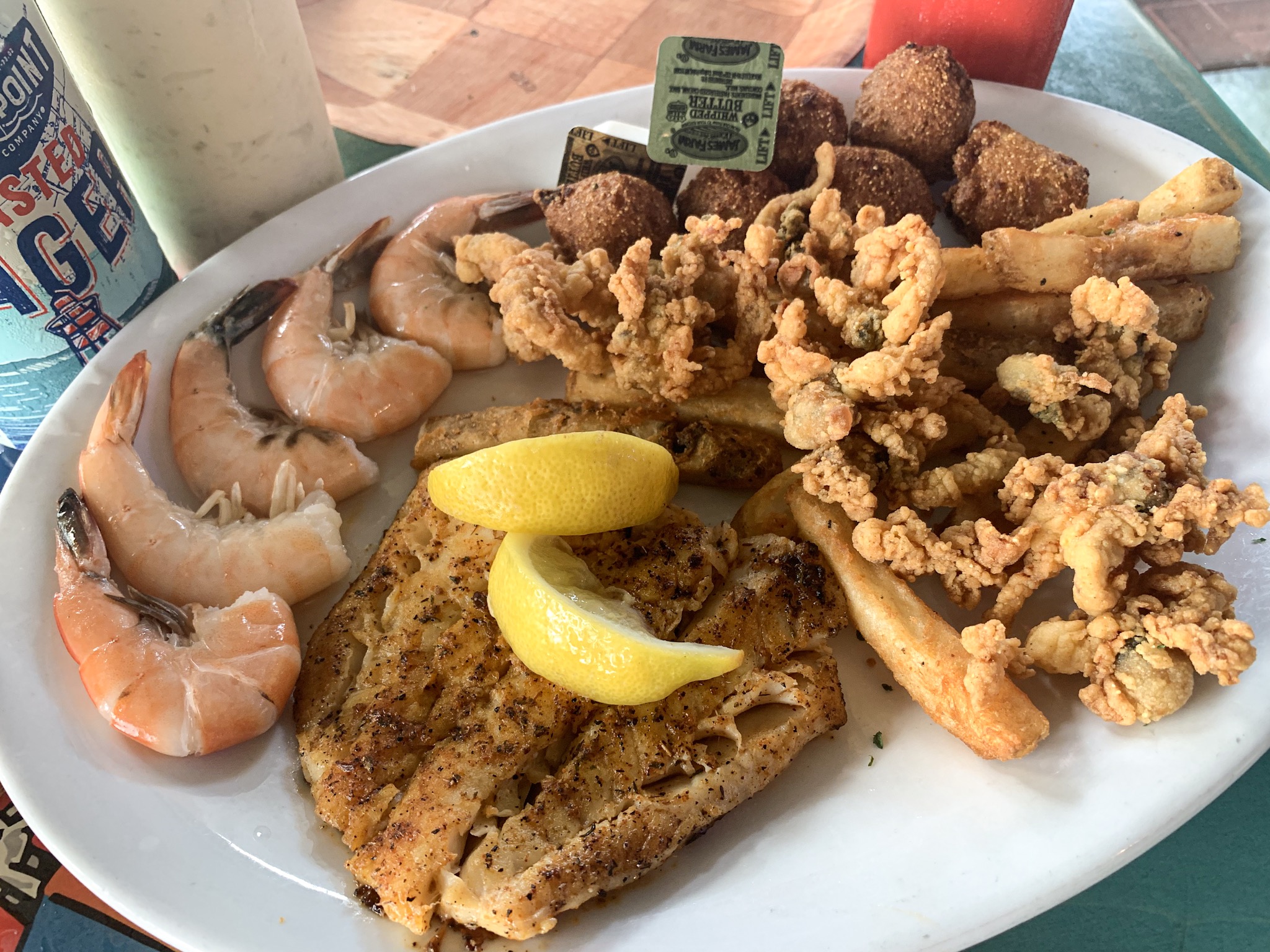 The Casual Clam, Everyone's Favorite Clam Shack, located on M.L.K., is a picturesque, friendly neighborhood dive that could easily become a regular spot for anyone. The Clam opened their doors in 1993 and offers indoor and outdoor dining (with plenty of fans to keep you cool, even on the hottest days).
Clams are an obvious and solid selection from the menu, in addition to their Chowder, Lobster Roll, Scallops and Shrimp and Fish, which are served to order- blackened, broiled, baked, steamed, or fried. They have plenty of land options, too, such as Wings, Sandwiches and Salads. I mustn't forget to mention their specials! $5 Margaritas every day and on Sundays, $1 Oysters, $2 Bloody Mary's and $3 Mimosas, just to name a few.
7. El Cap Restaurant
3500 4th St. N
St Petersburg, Florida 33704
(727) 521-1314
El Cap Restaurant Facebook Page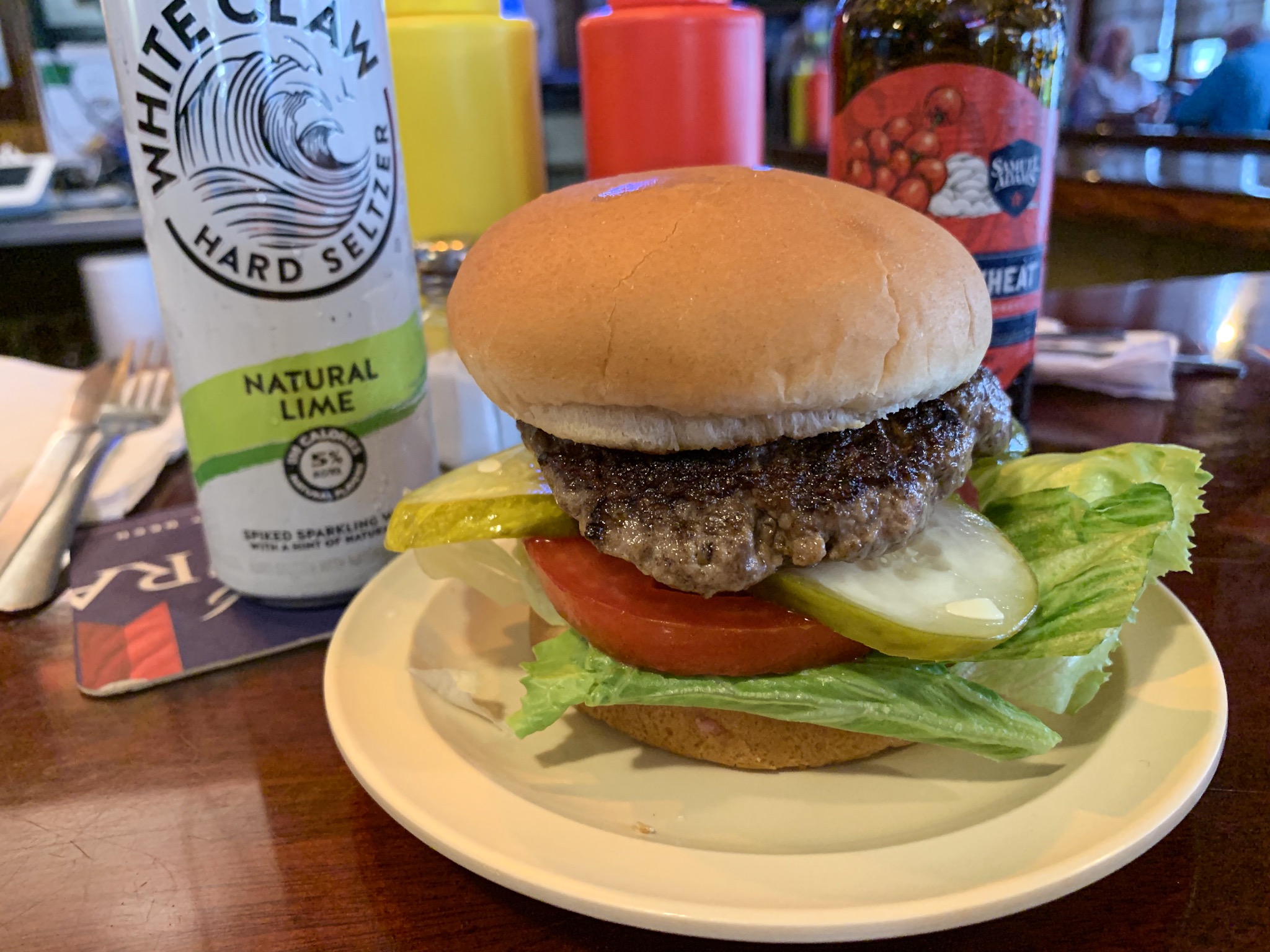 If you mention El Cap to most anyone who is familiar with it, odds are, you'll receive a rave review about everything, from the service and overall vibe of the restaurant, to the food- specifically, their burger. El Cap's burgers are a favorite among both frequent flyers and newbies, alike. Their World Champ Burger, which has been named by some as the best burger in town, is comprised of just the simple things- Lettuce, Tomato, Pickle and Onion (add cheese and bacon for an extra delicious rendition), which proves that in some cases, less is more.
The burgers aren't the only item whistling a delectable tune from El Cap's menu. For example, make note of their daily specials. We dined at El Cap on a Monday and opted for their special of the day, which was the Chicken Salad Sandwich, and WOW!
8. Munch's Sundries (Permanently Closed in 2023)
3920 6th St. S
St Petersburg, Florida 33705
(727) 896-5972
Munch's Sundries Website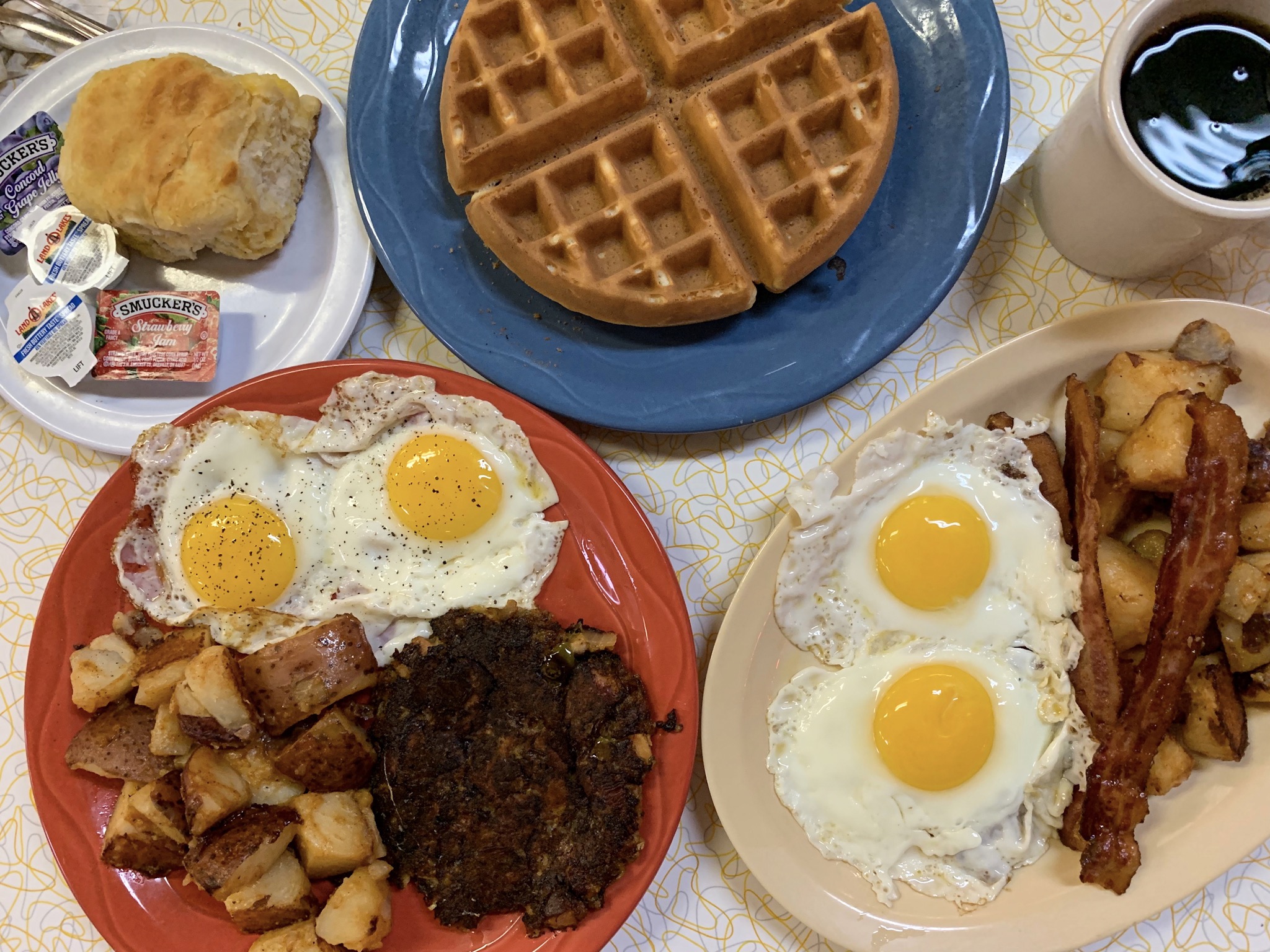 Munch's, located in the southside of St. Pete, has been serving breakfast and lunch to the hungry folks of St. Pete since 1952. The food, which is often described as food like "mama used to make," is no fuss, but big in flavor and sure to delight. In fact, in 2011, Guy Fieri paid Munch's a visit for an episode of his hit show on the Food Network: Diners, Drive-ins, and Dives (Triple D).
When we dined at Munch's for breakfast, we immediately noted the amount of regulars who everyone knows by name. It's undoubtedly the type of spot that makes everyone feel more than welcome. Pop in for their award winning Fried Chicken, homemade Sausages, standard (but perfect!) breakfast options or, for their daily specials, like BBQ Fridays!
9. Rick's Reef
6712 Gulf Blvd
St Pete Beach, FL 33706
(727) 317-2627
Rick's Reef Website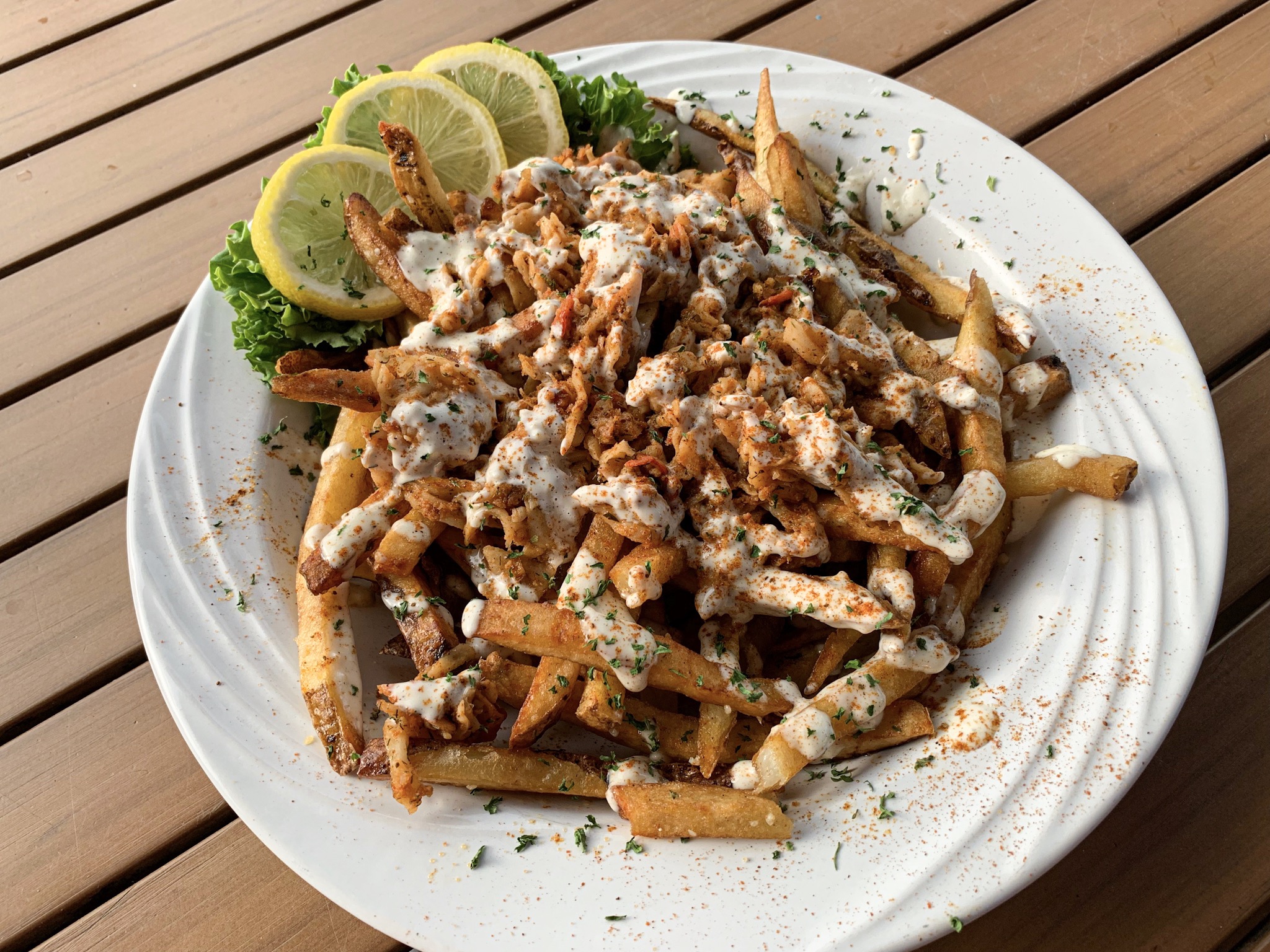 If you're in search of a low-key spot for food and drinks after a long day at the beach in the hot sun, look no further than Rick's Reef! The site was originally opened in 1939 as a drive-up hot dog stand. Over the years, it changed hands a number of times, until the current owner revamped the space, with the exception of the original floors from the 1930's, and reopened in 2012. The space is fun and casual with indoor and outdoor dining, and is perfect for families and pets, too!
Rick's Reef, Where old Florida meets new world taste, provides eats for hungry customers 7 days a week. Whether for breakfast, lunch, dinner, or just drinks, they'll satisfy any and all of your hankerings. Pro tip: order the Lobster Fries- they're everything that you'd hope for them to be, and  more.
10. Dead Bob's Bar
6717 Central Ave N
St Petersburg, Florida 33707
(727) 317-2627
Dead Bob's Bar Website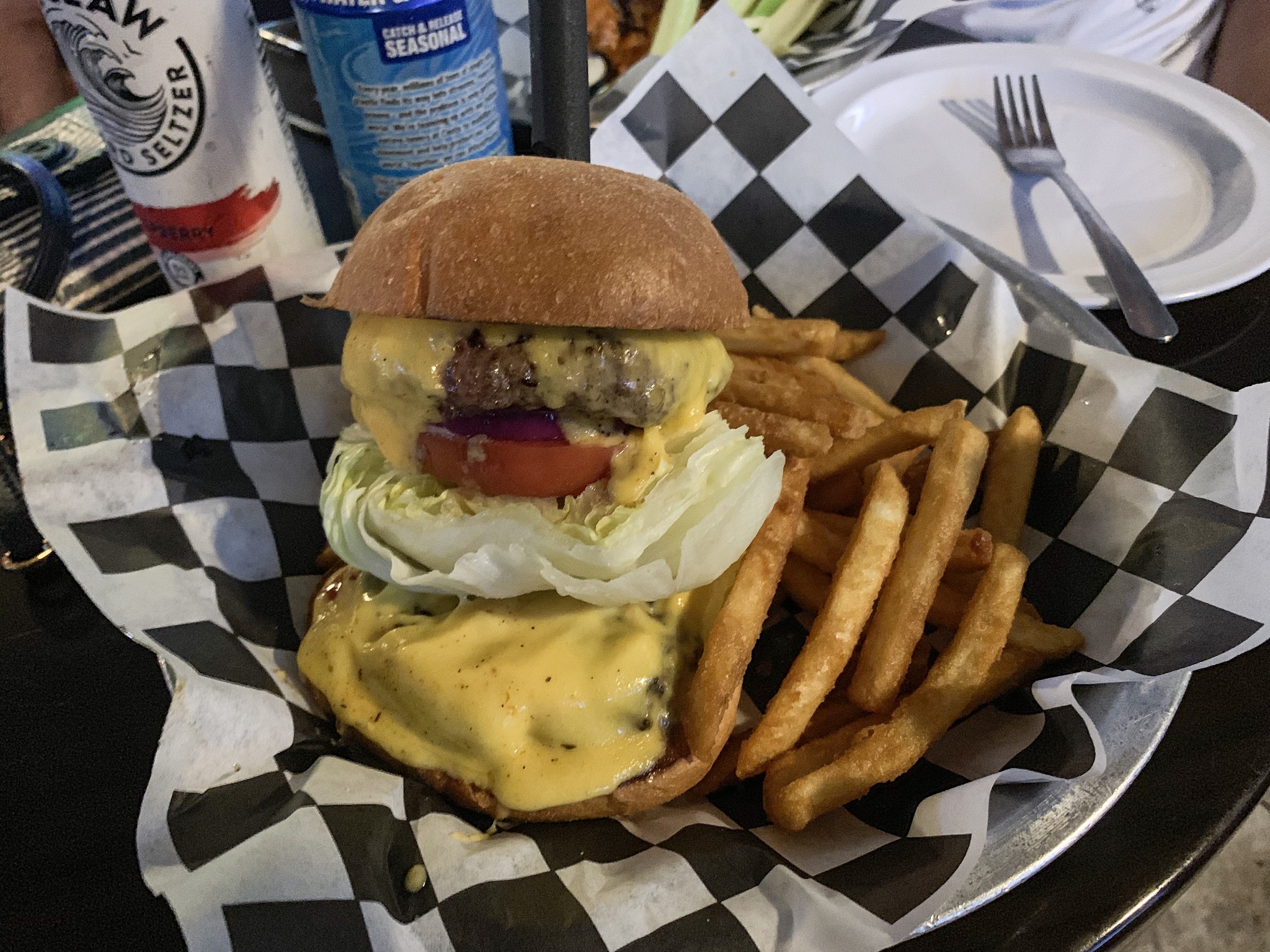 Don't let the name fool you, Dead Bob's is alive, well and absolutely thriving. Where does the name come from, you ask? Have a look at the ode to Bob and the birth of the name "Dead Bob's" here.
If you step into Dead Bob's on a Friday night, there is not doubt that the place will be packed full of folks welcoming the weekend with a beverage (or a few). The atmosphere is bold and lively, with music playing in the background of all of the friendly chatter from patrons there to have a good time. The food at Dead Bob's is absolutely no joke with burgers that are larger than life, finger-licking good wings and a multitude of other items, including daily specials. This spot is a true St. Pete gem.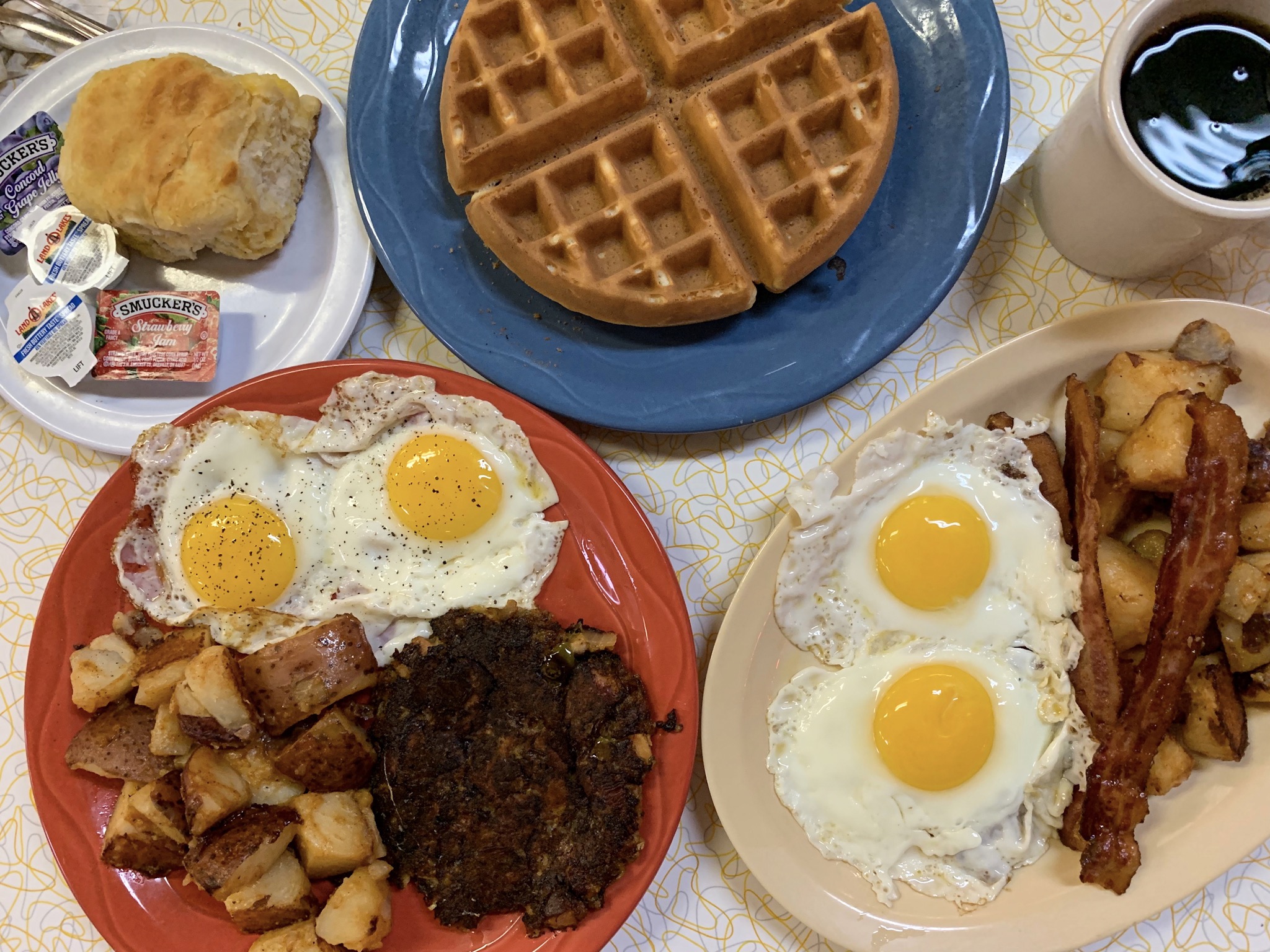 Readers Rating

Rated 4.4 stars




4.4

/ 5 (

Reviewers

)

Outstanding
---
St. Petersburg Florida's residents chose the best restaurants where the locals go to eat.