From Ramen and Charcuterie, to elevated pub fare and BBQ, in our city, noteworthy casual restaurants are quite abundant. What deems an eating establishment as casual? In my humble opinion, casual restaurants possess a welcoming, non-intimidating vibe, and are suitable for most any occasion. The restaurants on this particular list have the above qualities, and then some. These establishments also present food with an aspect of flair, whilst also remaining affordable.
The restaurants are listed in order by zip code, and then alphabetically by each restaurant's name. Without further ado, here are the top casual restaurants in St. Petersburg, FL for 2019.
(Unless otherwise indicated, all photos by Lori Brown or Kevin Godbee, St. Pete Foodies.)
(Editor's note: Someone from St. Pete Foodies actually visited all of these restaurants, took our own photos, and ate this food – unlike many other best-of lists, that are auto-generated, or pulled from Yelp reviews.)
The Top 20 2019 Casual Dining Restaurants
1. Bacchus
124 2nd Ave NE
St Petersburg, Florida 33701
(727) 258-8566
Bacchus Website
Whether you're looking to grab a few grocery items to go, or to dine on site, Bacchus is your one-stop shop for gourmet European goods. Perhaps, choose your very own accompaniments for a custom cheese board.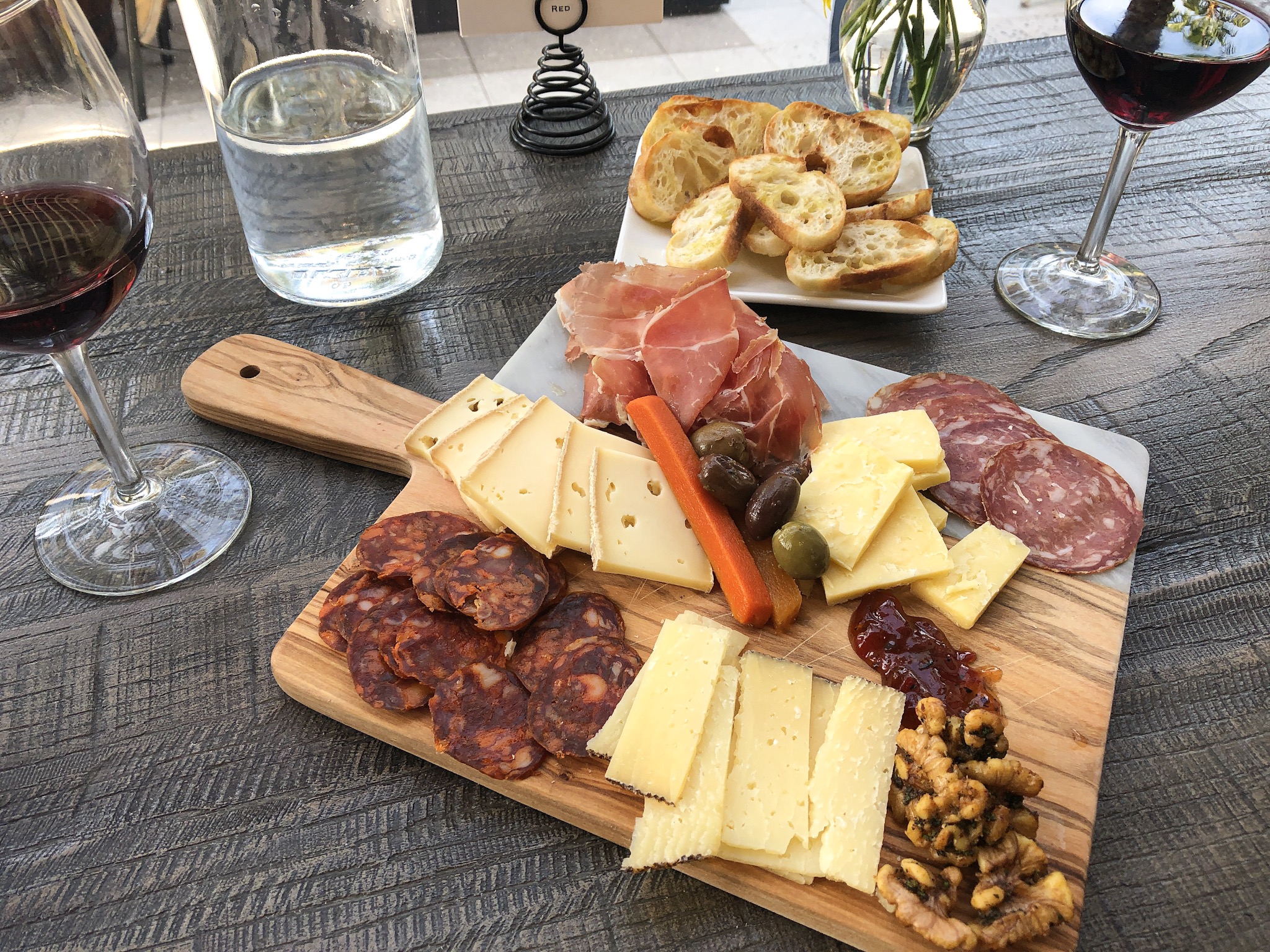 Or, enjoy their popular and oh, so decadent Grilled Cheese sandwich at one of their tables indoors or outside with a lovely bottle of one of their fabulous wine selections sold at their market price not restaurant mark up price.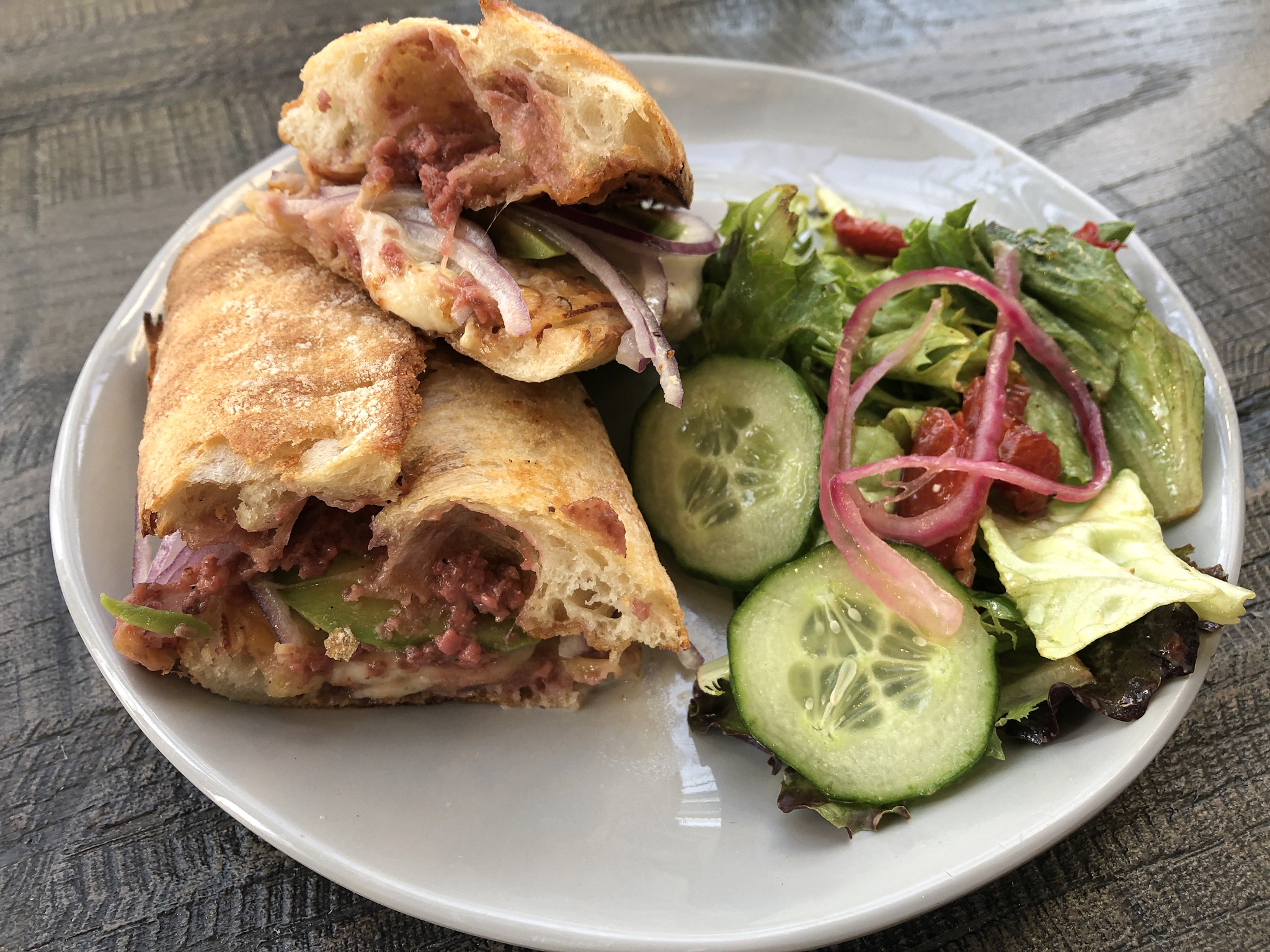 2. The Galley
27 4th St N
St Petersburg, Florida 33701
(727) 575-7071
The Galley Website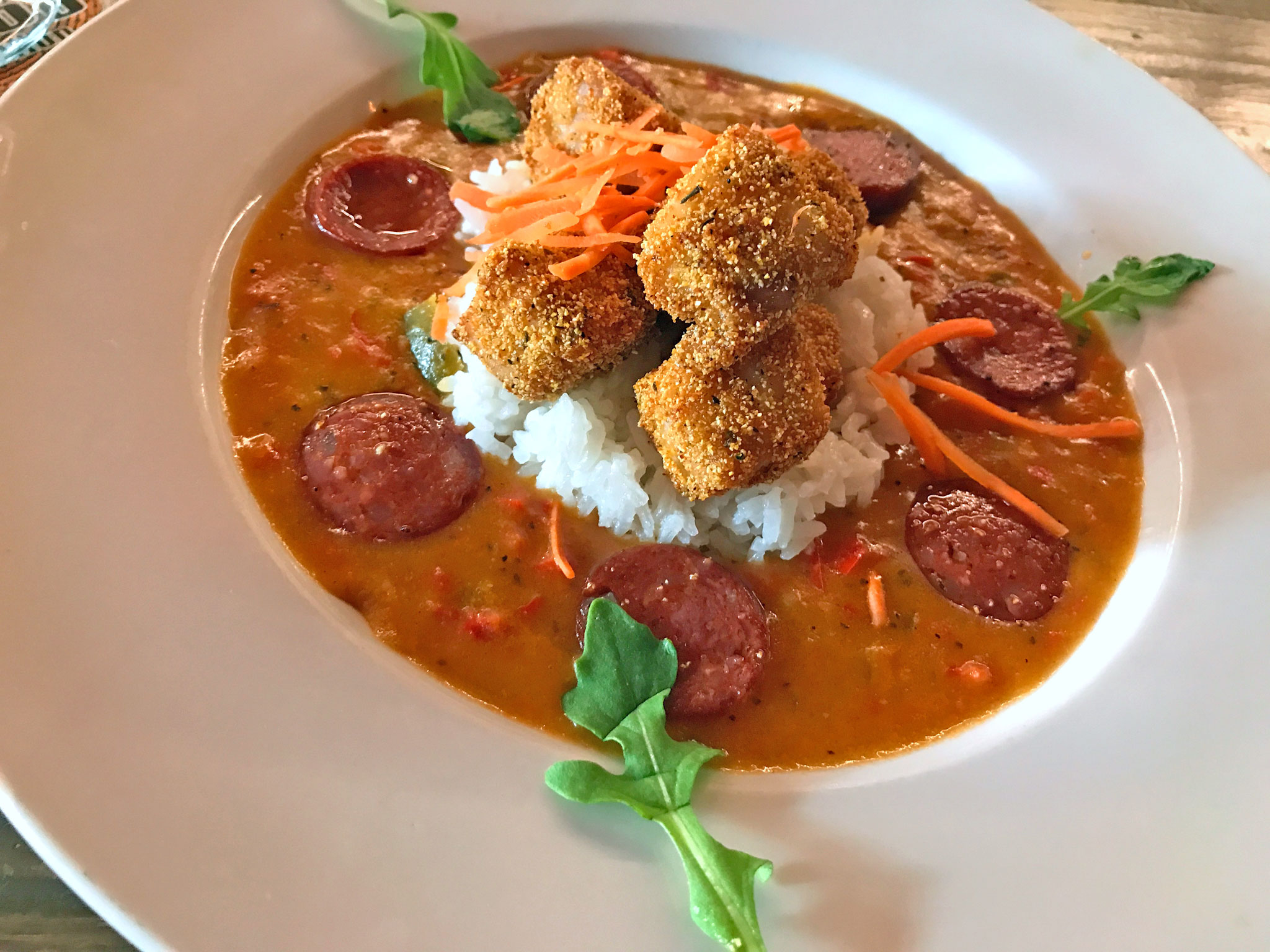 At the Galley, you'll find elevated pub grub, a nautical theme and a laid-back, casual atmosphere that is suitable for all. St Pete natives Pete Boland and Ian Taylor brought their vision for the Galley to life back in December of 2016. The food is anything but typical bar food, and that was precisely their intention. Their well-rounded menu includes everything from Alley-Gator Etouffee and Octopus a la Chorizo, to a weekend brunch, featuring $3 Mimosas and $5 Bloody Marys.
3. Ichicoro ANE (CLOSED)
260 1st Ave S
St Petersburg, Florida 33701
(727) 300-0281
Ichicoro Ane Website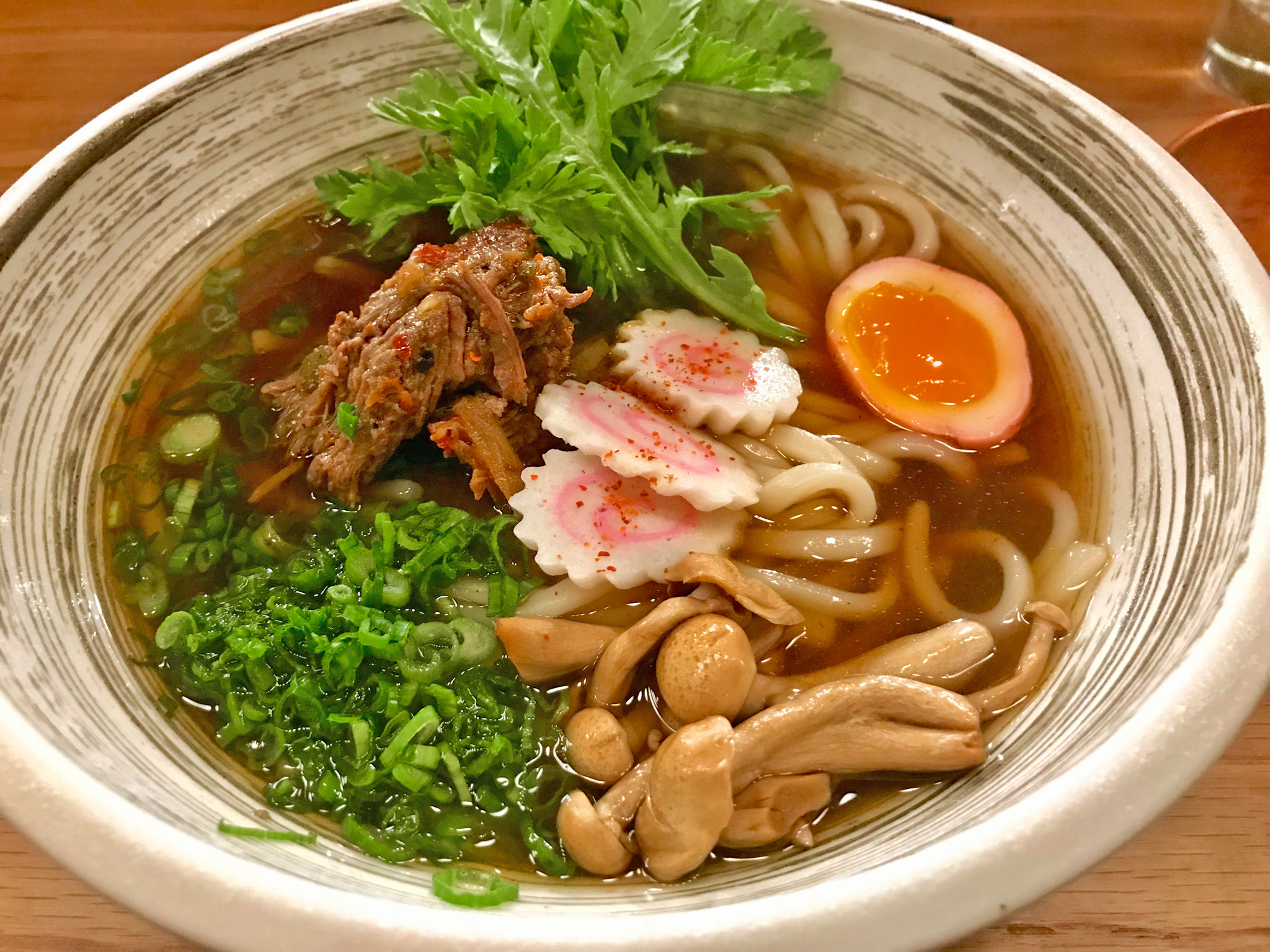 Ichicoro ANE, described as a Japanese-inspired eating and drinking den, is a compilation of a few different concepts, all wrapped up into one: Main Dining Room, Ramen Room, Bar, Lounge and Private Dining Room. The most notable components of Ichicoro are their Ramen offerings and cocktail program. Try a bowl of the Shoyu (Chicken Broth, grilled Pork Belly, Soy Seasoned Egg, seasoned Bamboo Shoots, toasted Seaweed, Scallion & Garlic) and wash it down with the Black Mage (activated Charcoal Amaro, IPA, Pineapple Turbinado & Lime Juice).
4. La V Vietnamese Fusion
441 Central Ave
St Petersburg, Florida 33701
(727) 820-3500
La V Vietnamese Fusion Website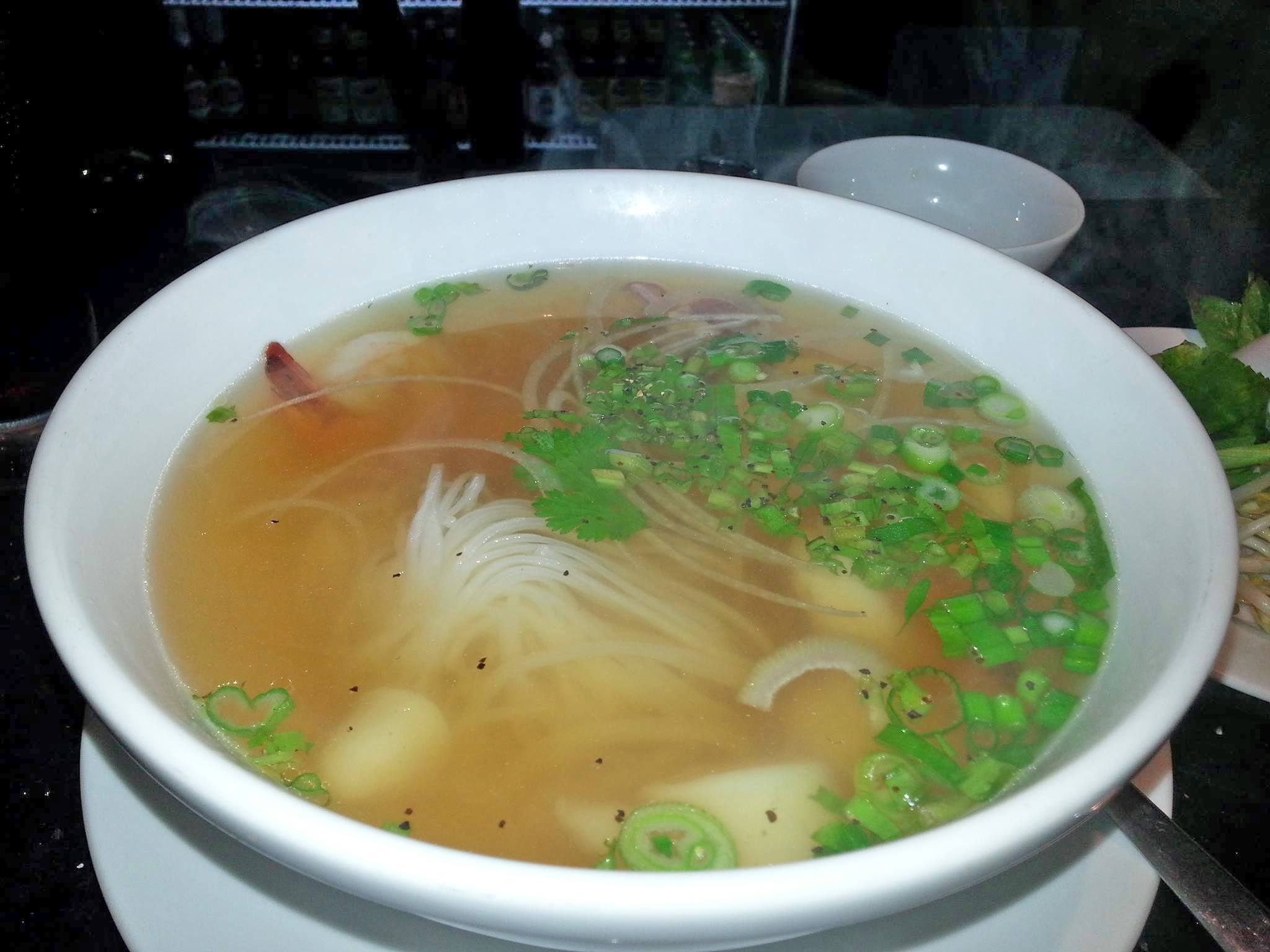 The La V concept is simplistic, yet, attractive: "We prepare your meal as we would our family." Their menu boasts an array of fresh and vibrant Vietnamese-inspired dishes for carnivores and vegetarians, alike. Appease your tastebuds, Anthony Bourdain style, with Bun Cha (a dish of Pork Belly, Pork Patty served in a broth dipping sauce with Vermicilli Noodles & Herbs, featured on an episode of Anthony Bourdain's "Parts Unkown").
5. The Library
600 5th Street S
St Petersburg, Florida 33701
(727) 369-9969
The Library Website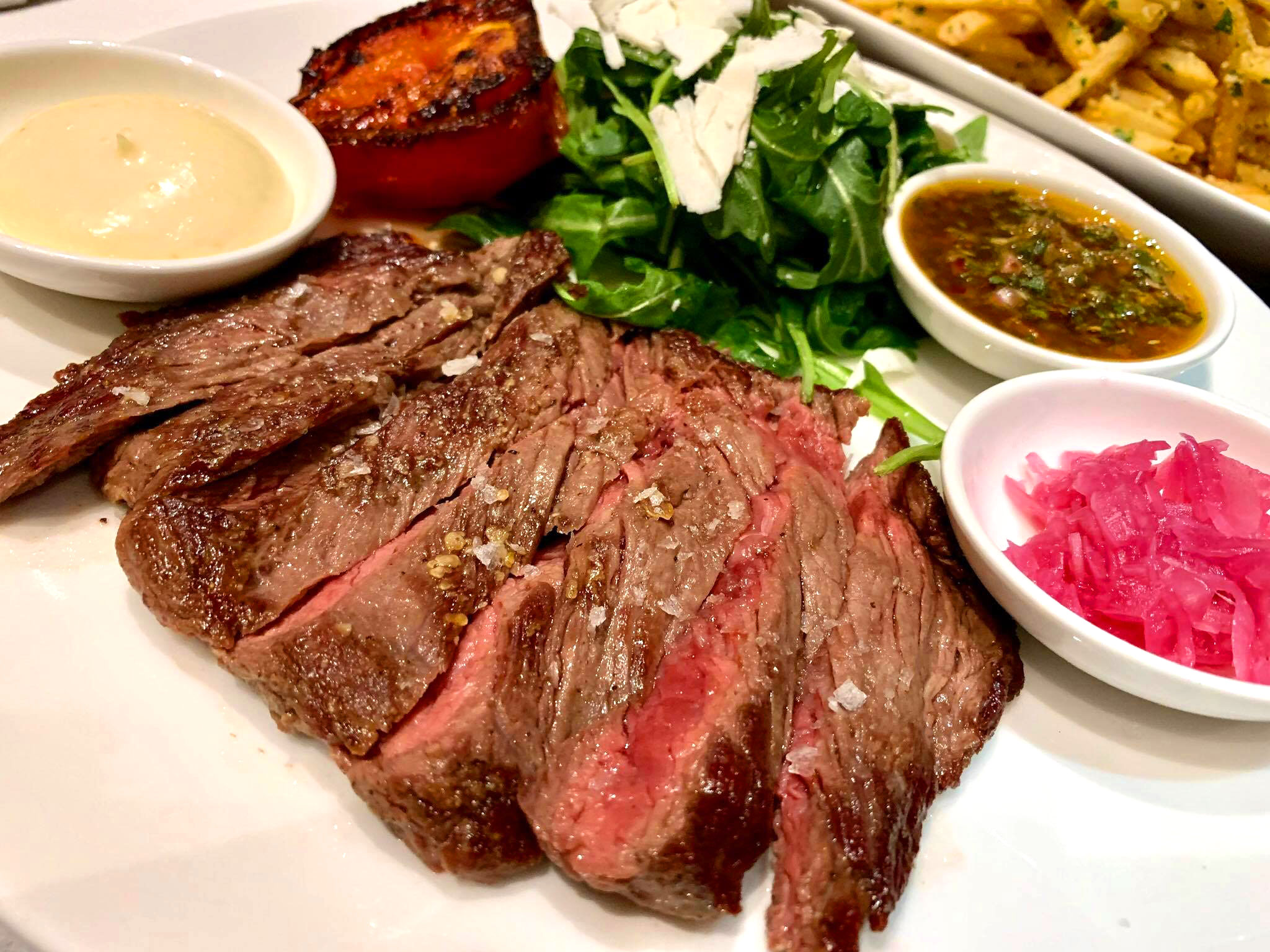 Brought to life by the owners of the famed Oxford Exchange in Tampa, it's no surprise that The Library is a noteworthy, standout dining establishment. While, yes, The Library is attached to the Johns Hopkins All Childrens Hospital, it does not have the feel of, nor look of a hospital dining setting, whatsoever. Executive Chef Rachel Bennett, has an exciting culinary line-up waiting for you that includes enhanced versions of familiar dishes.
6. The Lure
661 Central Ave
St Petersburg, Florida 33701
(727) 914-8000
The Lure Website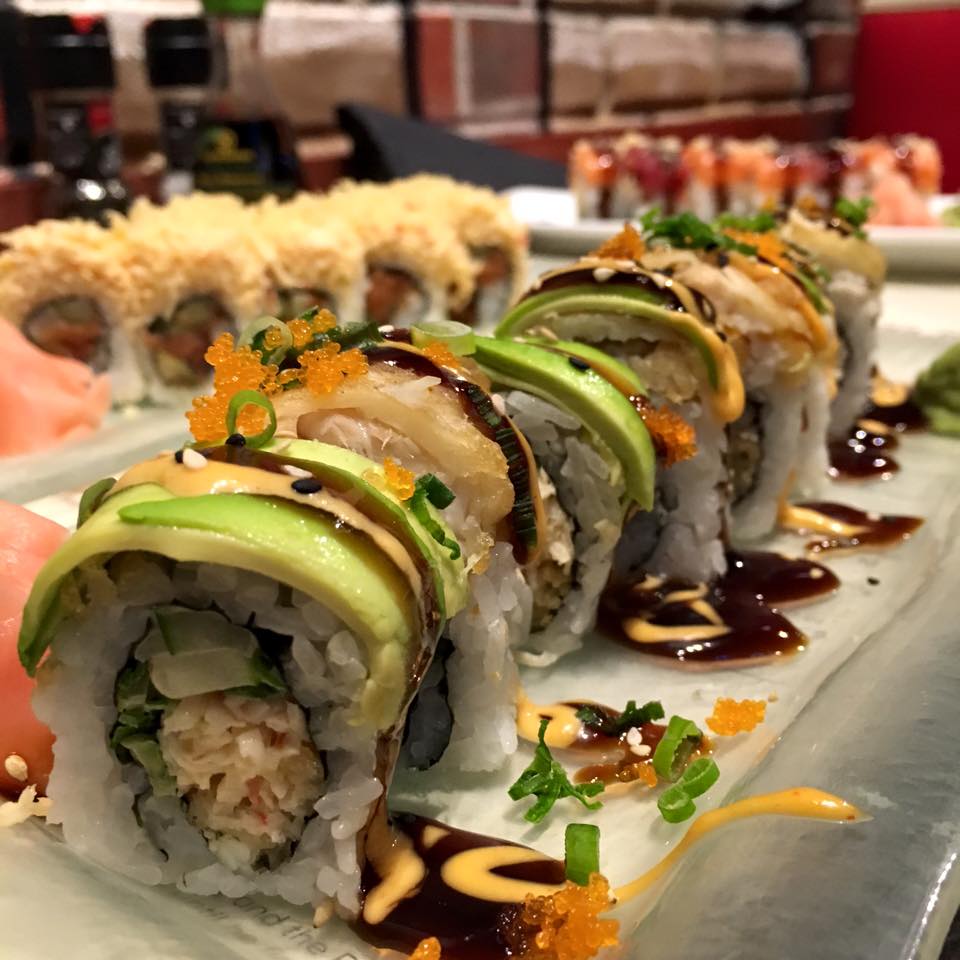 Situated in the booming 600 block of Central Ave, The Lure is one of the most popular destinations in St. Petersburg for Sushi, but that's not all that they have to offer! In addition, they have a diverse selection of tapas, tacos, flatbreads, cocktails and a slew of local brews. At the Lure, you'll also discover a relaxed, yet vibrant atmosphere with exceptional service.
7. The Mill
200 Central Ave #100
St Petersburg, Florida 33701
(727) 317-3930
The Mill Website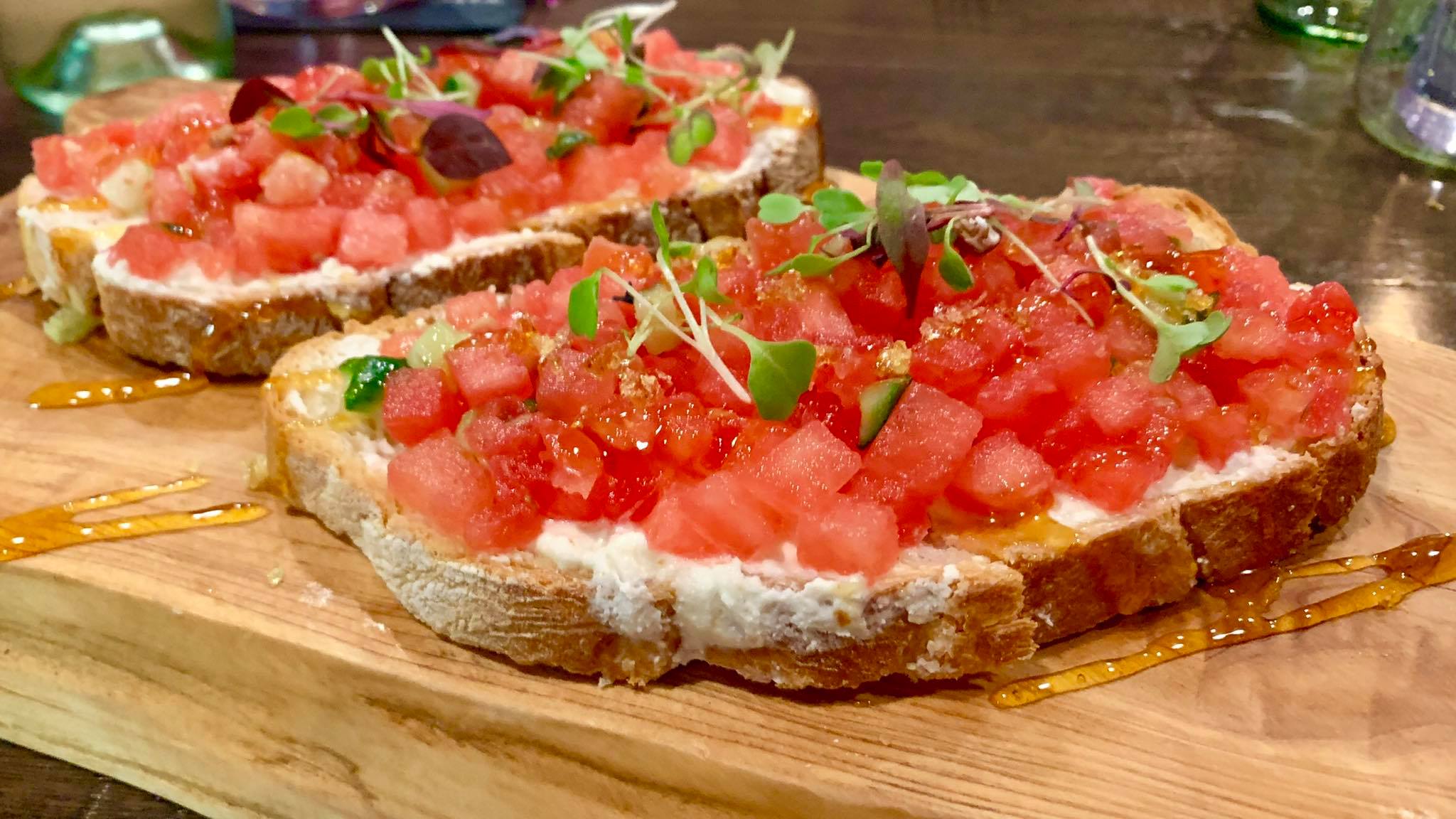 Since opening their doors in August of 2015, The Mill has stacked up a number of awards, including Best New Restaurant in Florida, and the 2015 Best of the Bay Award. Their dishes are adventurous, with creative southern influence. This restaurant truly is an all-around winning sensation- from carefully curated cocktails and thoughtfully designed food offerings, to unique decor and an attractive atmosphere.
8. Paul's Landing
501 5th Ave NE
St Petersburg, Florida 33701
(727) 824-8007
Paul's Landing Website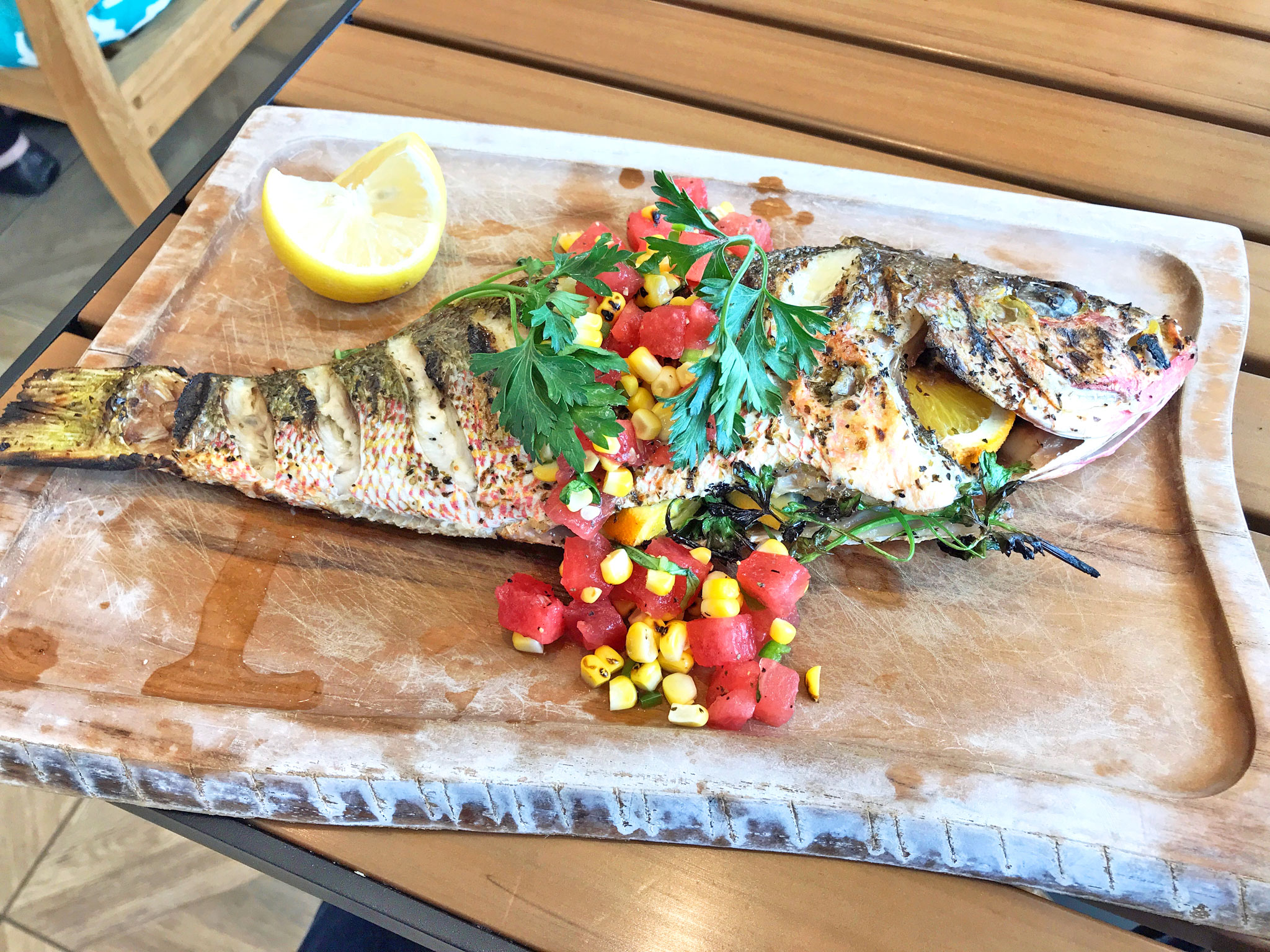 Located at the Vinoy just steps from Beach Drive, Paul's landing not only offers gorgeous views, but they also have a menu of fresh and local items ready to wow you. The restaurant boasts that "they hold true to the flavors of Florida, but with a fresh, modern twist." Expect to find exciting dishes, such as their Grilled Whole Fish, Shrimp Toast, and Smoked Oysters. If you're looking to impress guests, head here for dinner and dine on the patio while enjoying water views of the gorgeous Vinoy Marina and the ever burgeoning downtown St. Pete skyline.
9. Pin, Wok & Bowl
128 3rd St. S
St Petersburg, Florida 33701
(727) 896-8226
Pin, Wok & Bowl Website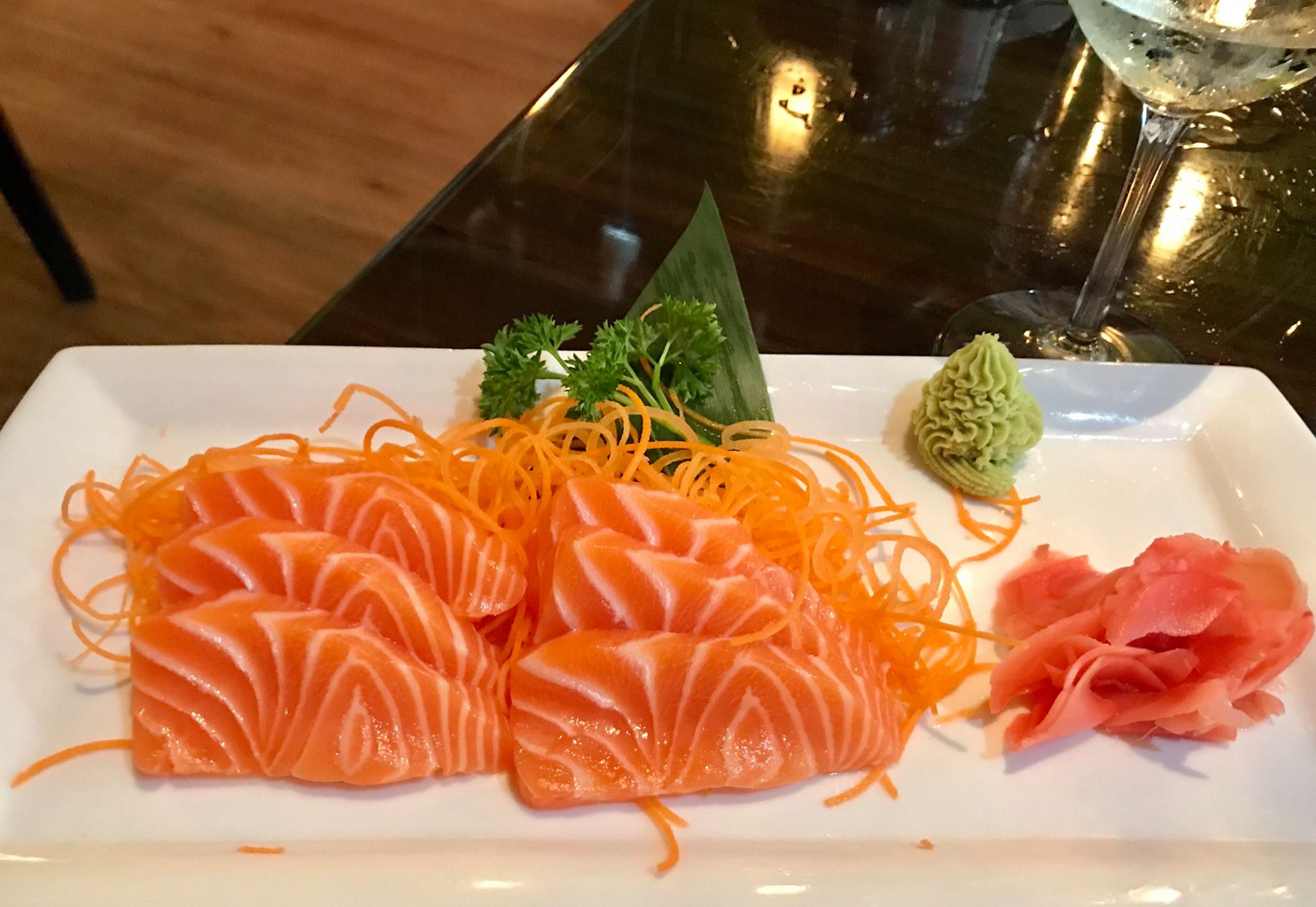 Thai and Japanese Fusion cuisine made with only the freshest ingredients- that's only but a taste of what you'll discover at Pin, Wok & Bowl. Som, the owner, moved to St. Petersburg over 10 years ago from Thailand, and she and her husband had a goal to create a space where they could share their love for food, together. Enjoy Curry, Sashimi, Poke, Sushi Rolls & Burritos and additional enticing dishes in their modern and refreshing establishment in the heart of Central Ave.
10. Red Mesa Cantina
445 Central Ave
St Petersburg, Florida 33701
(727) 575-7167
Red Mesa Cantina Website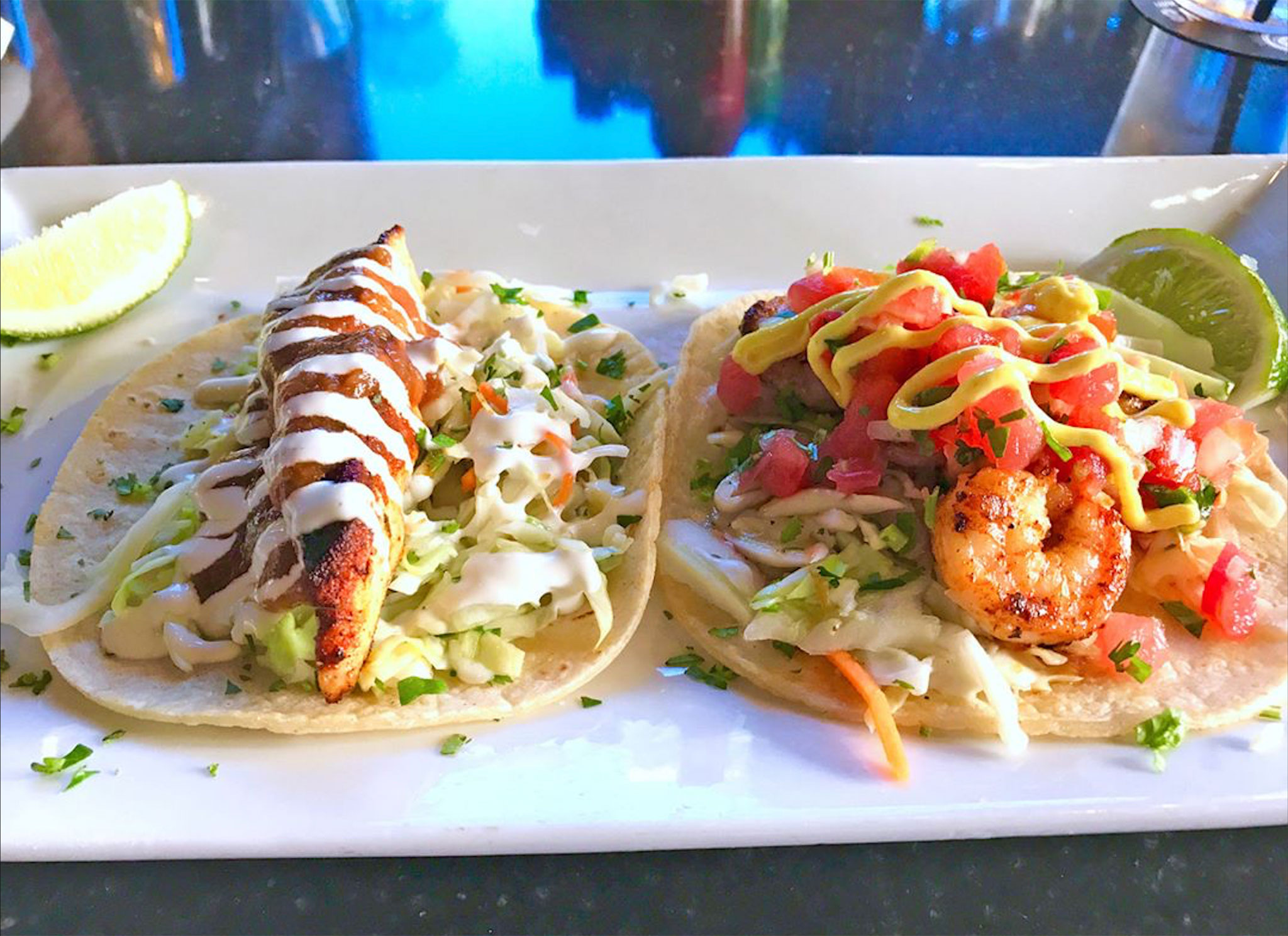 While Red Mesa Cantina has the largest selection of Tequila and Mezcal in the southern US with over 400 varietals, liquor isn't the only aspect that makes this restaurant a standout. Executive Chef Chris Hernandez, who is from Oaxaca, Mexico, enjoys mixing up things a bit with the menu. The expansive taco selection ranges from Tofu and Steak to Chorizo and Potato and Duck.
11. Stillwaters Tavern
224 Beach Drive NE
St Petersburg, Florida 33701
(727) 350-1019
Stillwaters Tavern Website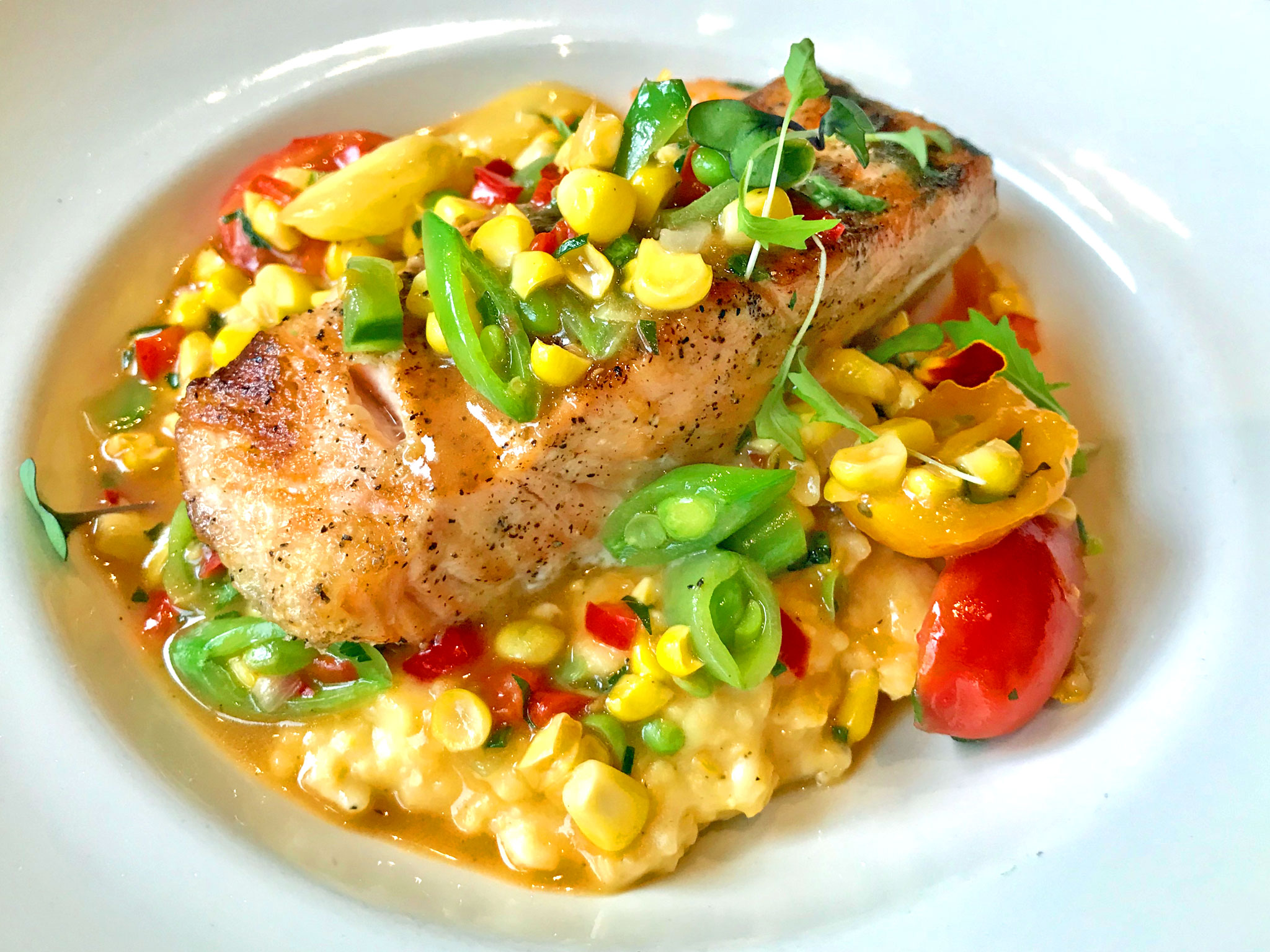 With imaginative dishes from both land and sea, Stillwater's Tavern has altered our perception of tavern dining. Along with artistic menu items, such as Blue Crab Spaghetti and Pan Fried Ramen, you'll also uncover 20 beers, 4 wines and 2 different cocktails on tap. Stillwaters is fabulous for lunch, weekend brunch and dinner, and features happy hour every day from open until 7:00PM.
12. Noble Crust
8300 4th St. N
St Petersburg, Florida 33702
(727) 329-6041
Noble Crust Website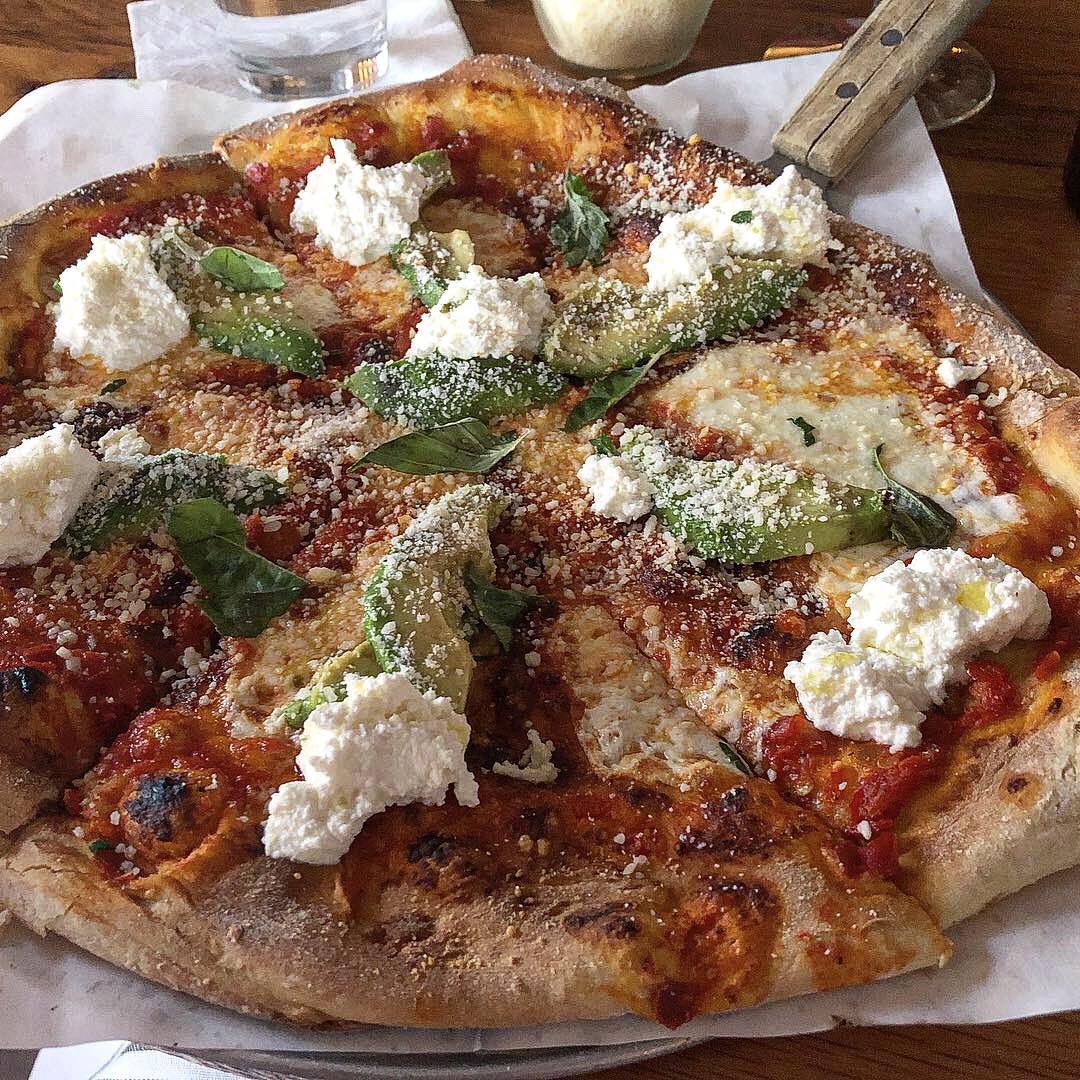 Noble Crust, where divine Italian influence meets deeply-rooted southern soul. Their space, located on the intersection of 4th Street North and 83rd Ave North, is nothing to underestimate. From Noble, expect to find bold flavors, inventive ingredient marriages, and a facility that is certain to please the masses. Namely, they're mostly known for their weekend brunch selection and ingenious pizza concoctions; however, their F.G.B.L.T. (Fried Green Tomatoes, Tabasco-honey glazed Pork Belly, Pimento Cheese), a starter/shareable, is also a highly sought-after dish.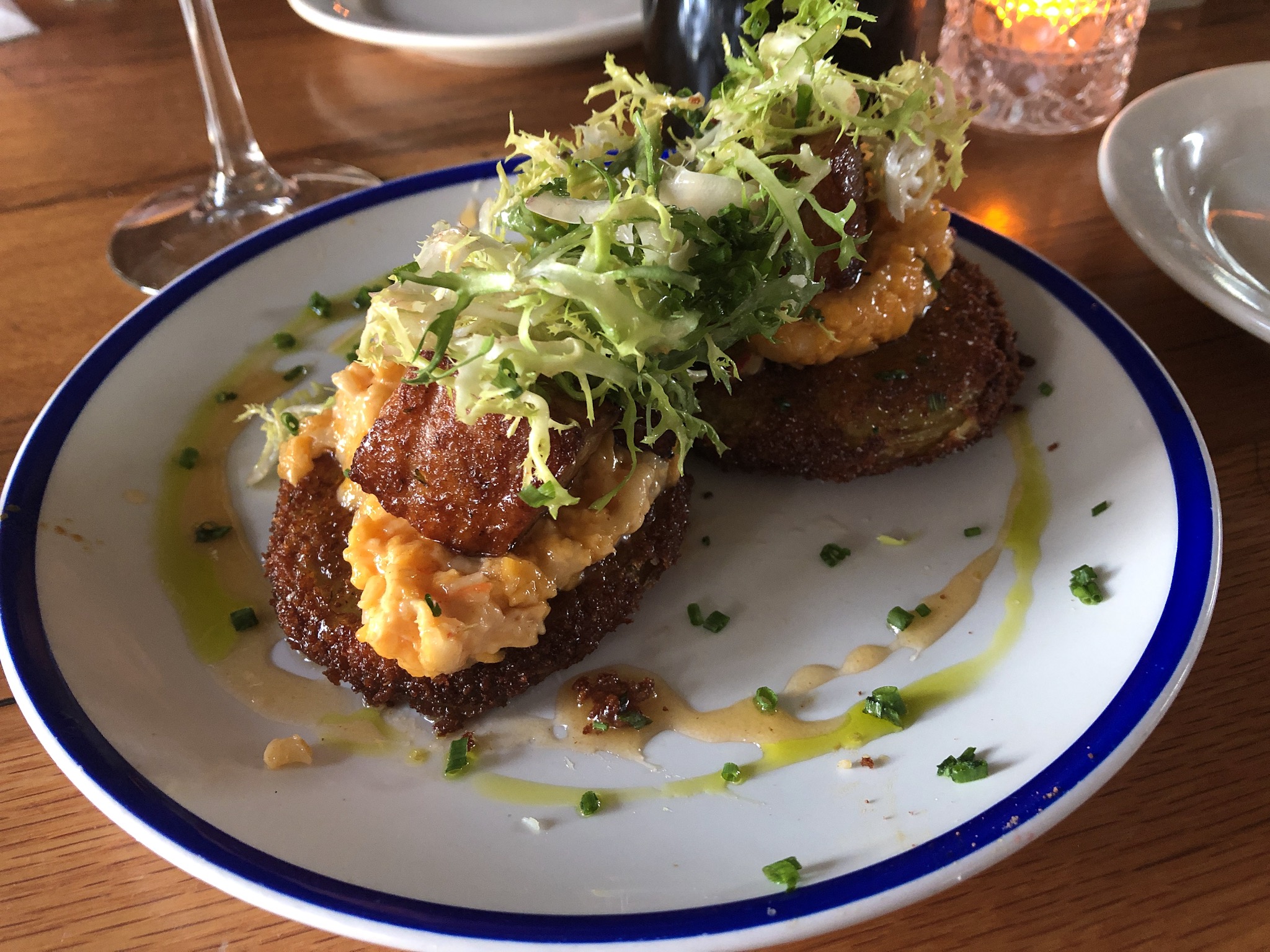 13. Bavaro's Pizza Napoletana & Pastaria
945 Central Ave
St Petersburg, Florida 33705
(727) 258-7517
Bavaro's Pizza Napoletana & Pastaria Website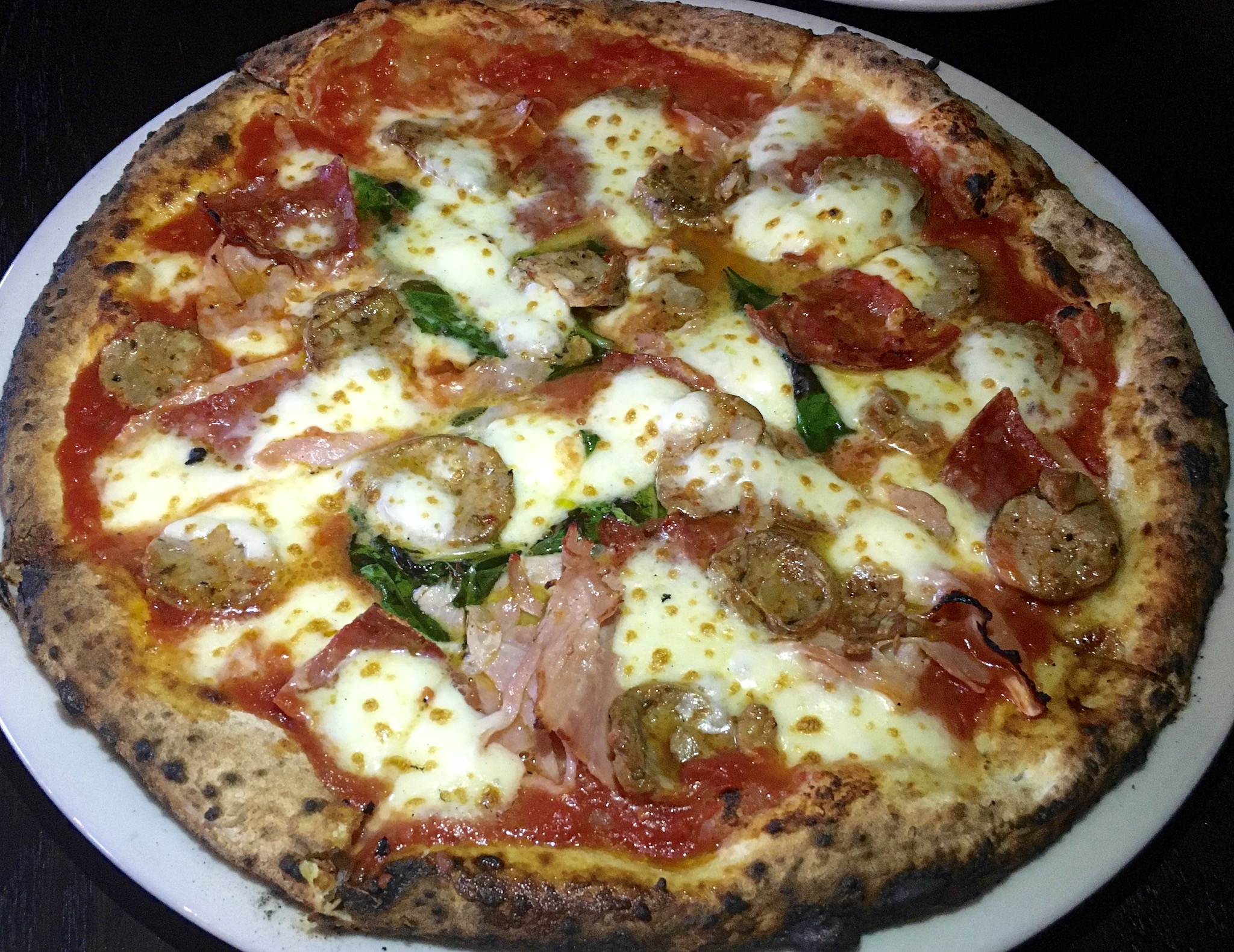 Bavaro's opened their doors in downtown Tampa in 2009 as the first traditional Neapolitan Pizzeria in the state of Florida. Then in June of 2016, they opened their second location in the Edge district of St Petersburg. It's no secrect that Bavaro's is 100% dedicated to their craft. They use hand-crafted, wood-fired ovens, 100 year old yeast culture and only the best ingredients, 0f which most are sourced from Italy.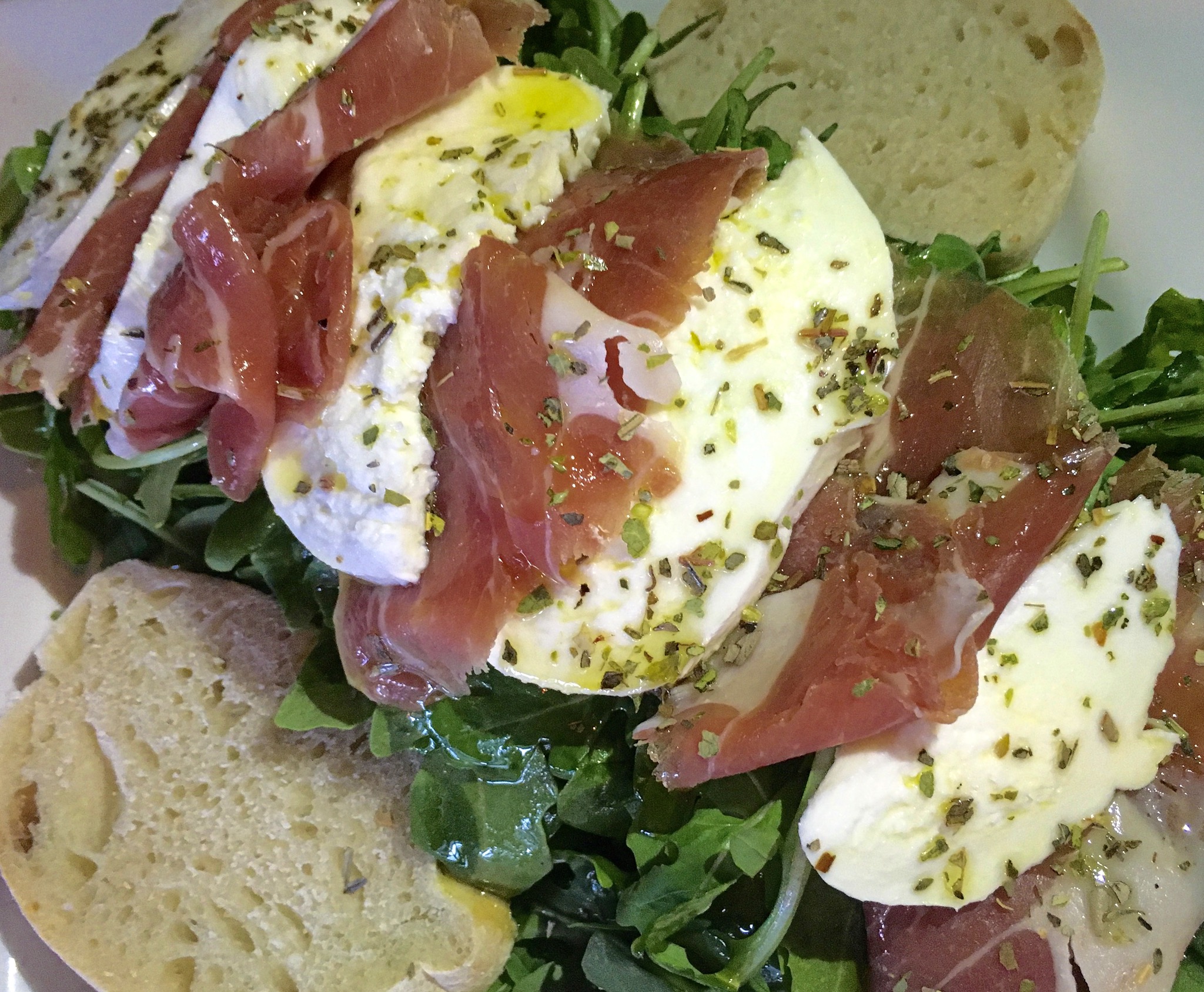 14. Buya Ramen
911 Central Ave
St Petersburg, Florida 33705
(727) 202-7010
Buya Ramen Website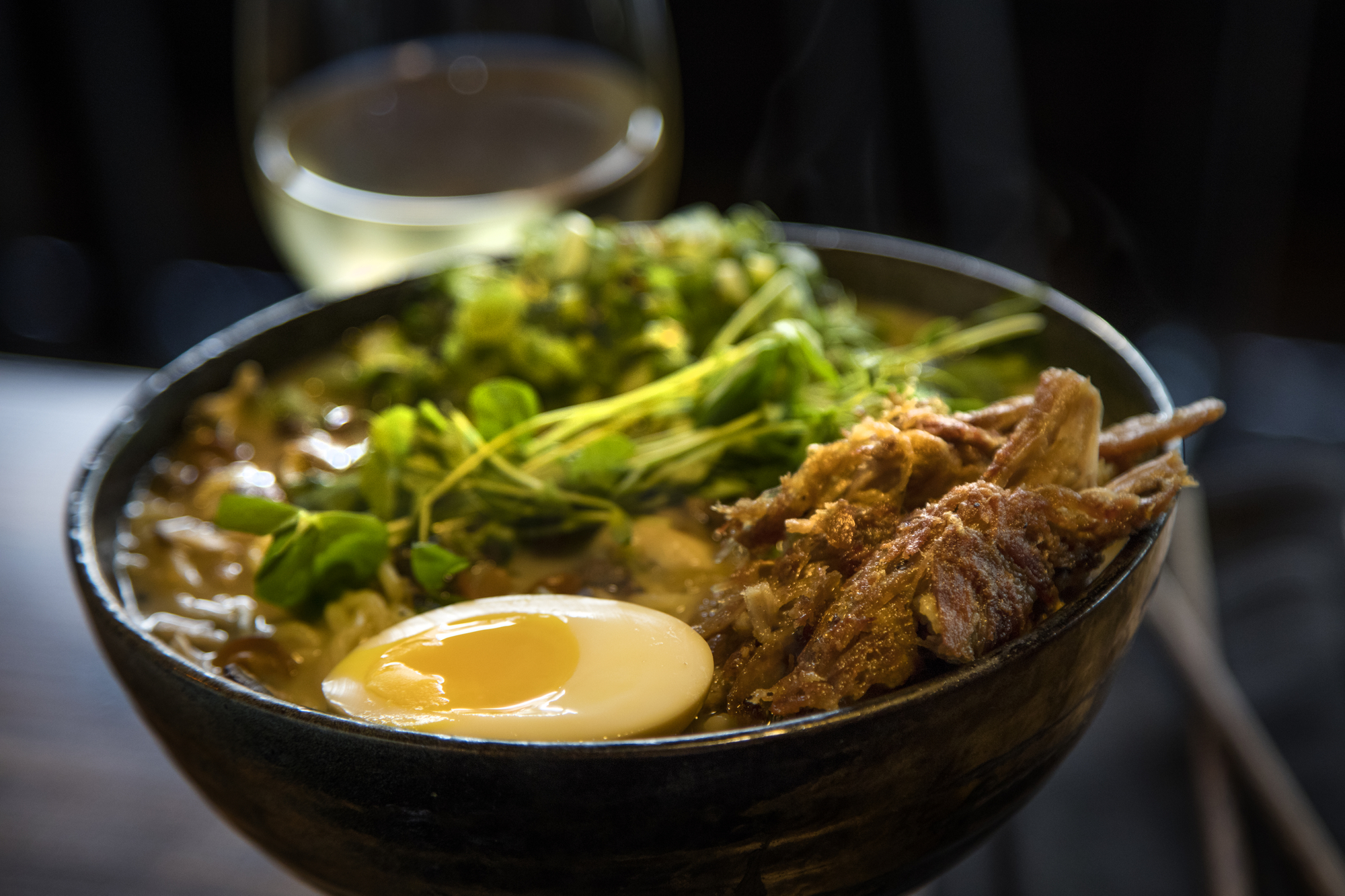 If Ramen and Whisky rank high on your list of favorite things, then Buya is unquestionably the place for you. Their food menu is small, but fierce, with quite a few Izakaya offerings and six powerhouse Ramen options. After all, you are there for the aromatic, luscious Ramen, right?! Don't dare shy away from their cocktail offerings! In fact, they just rolled out some brand new specialty cocktails. Checkout a rundown of them here.
15. Dr. BBQ
1101 1st Ave S.
St Petersburg, Florida 33705
(727) 443-7227
Dr. BBQ Website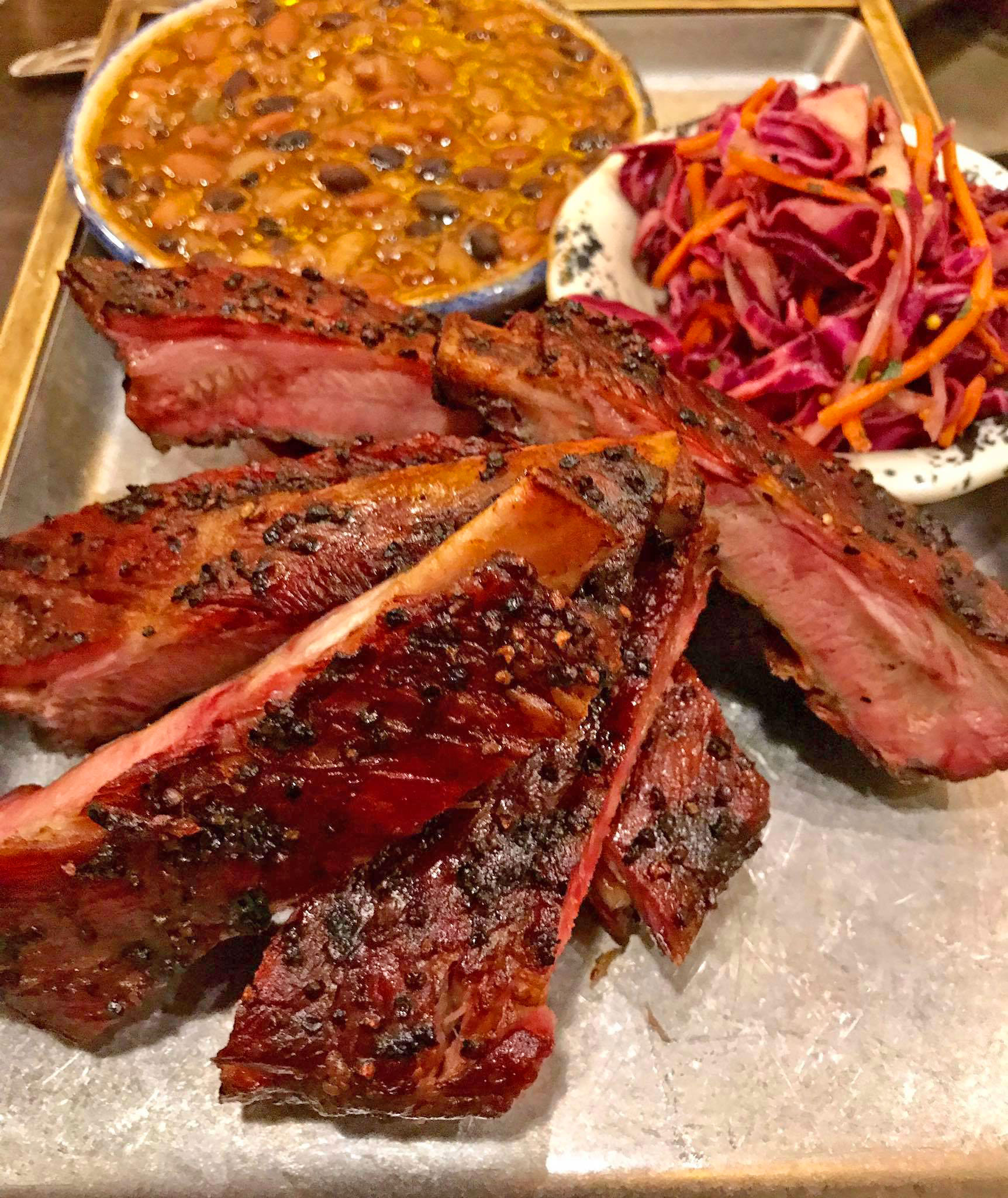 Dr. BBQ, a production of the Datz Restaurant Group in Tampa, FL, came to fruition thanks to Dr. BBQ himself, Ray Lampe. Believe it, or not, Ray has claimed victory in over 400 barbecue competitions all over the country. Expect to find an eclectic and diverse array of barbecue styles on the menu that are certain to appeal to the senses.
16. Hawkers Asian Street Fare
1235 Central Ave
St Petersburg, Florida 33705
(727) 521-7253
Hawkers Asian Street Fare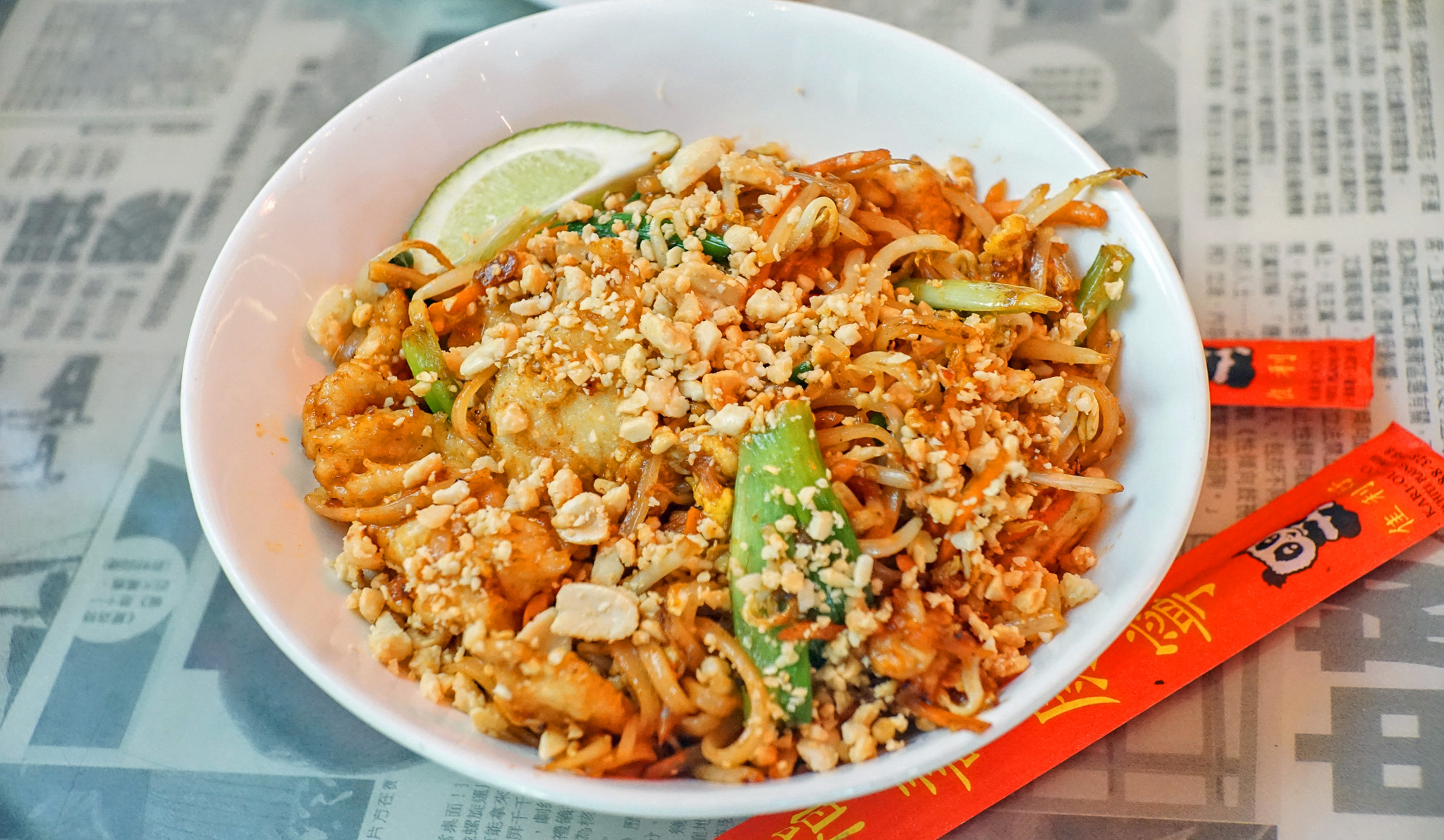 Hawkers has reformulated what it means to eat Asian cuisine here in the states. They have bestowed upon us delightful dishes that are commonly found on the streets of Asia, and in Asia, the best food is found on the streets. Roti Canai, Golden Wontons, Singapore Mei Fun, Curry Laksa, and much, much more. One of the best parts about this place? On Wednesdays, you can bring your own bottle of wine from home to enjoy with your meal, at no extra charge! It's an unquestionable win, in my book.
17. Pia's Trattoria
3054 Beach Blvd S
Gulfport, Florida 33707
(727) 327-2190
Pia's Trattoria Website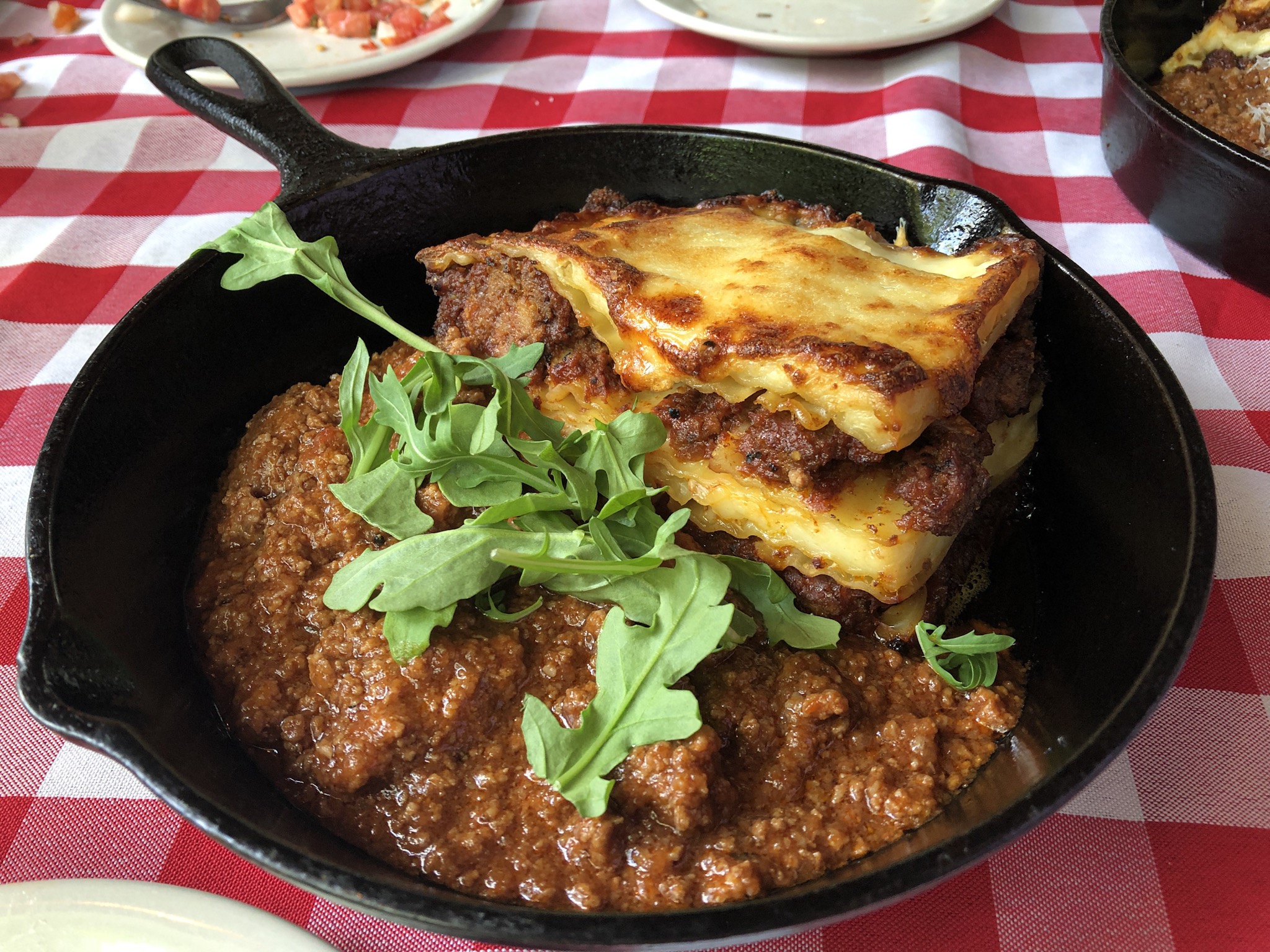 Pia's is the Italian heart and soul of quaint Gulfport, FL. Located just minutes from downtown, Pia's has an attractive, romantic and cozy vibe that is quite easy to fall in love with. In Italian, Trattoria translates to "eating house," which is exactly what they pride themselves as being. No fuss, nor frills, just simple, fresh Italian food that is prepared exceptionally well.  Not only does Pia's accommodate to the carnivores, but they also have vegan options AND gluten free pasta available.
18. The Burg Bar & Grill
1752 Central Ave
Saint Petersburg, Florida 33712
(727) 894-2874
The Burg Bar & Grill Website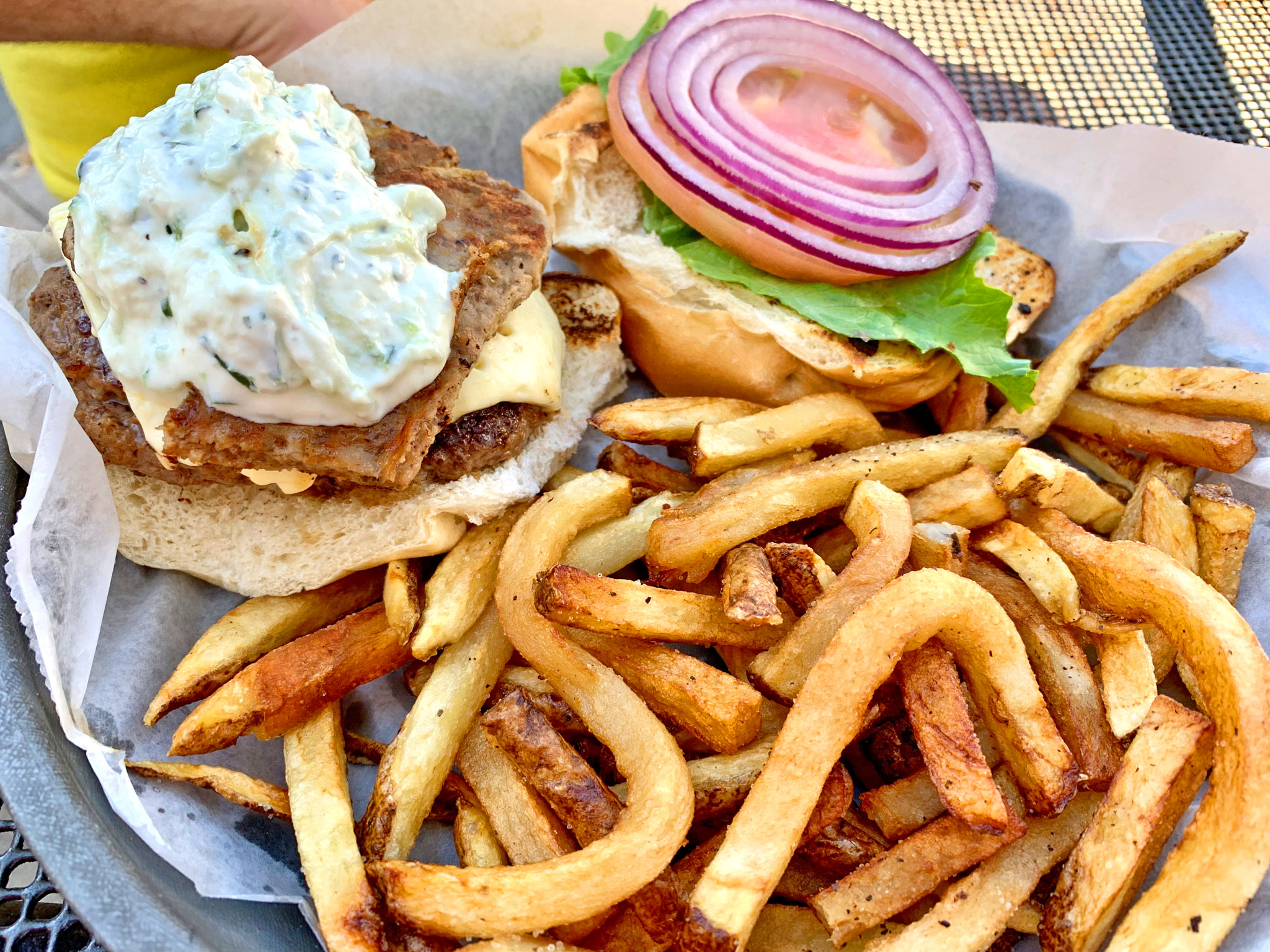 The Burg Bar & Grill is the local Cheers-like dining establishment where you can expect to enjoy a friendly, comforting atmosphere, a cold draft and a satisfying meal with relish. Located just a few blocks from Tropicana, The Burg Bar & Grill is an ideal spot before and/or after a Rays game. Be sure to order one of their specialties, like the Philly Steak & Cheese, or, a Burger, like "The Burg" Gyro Feta Burger.
19. Lolita's Wine Market
16 18th St. St
Saint Petersburg, Florida 33712
(727) 505-0503
Lolita's Wine Market Facebook Page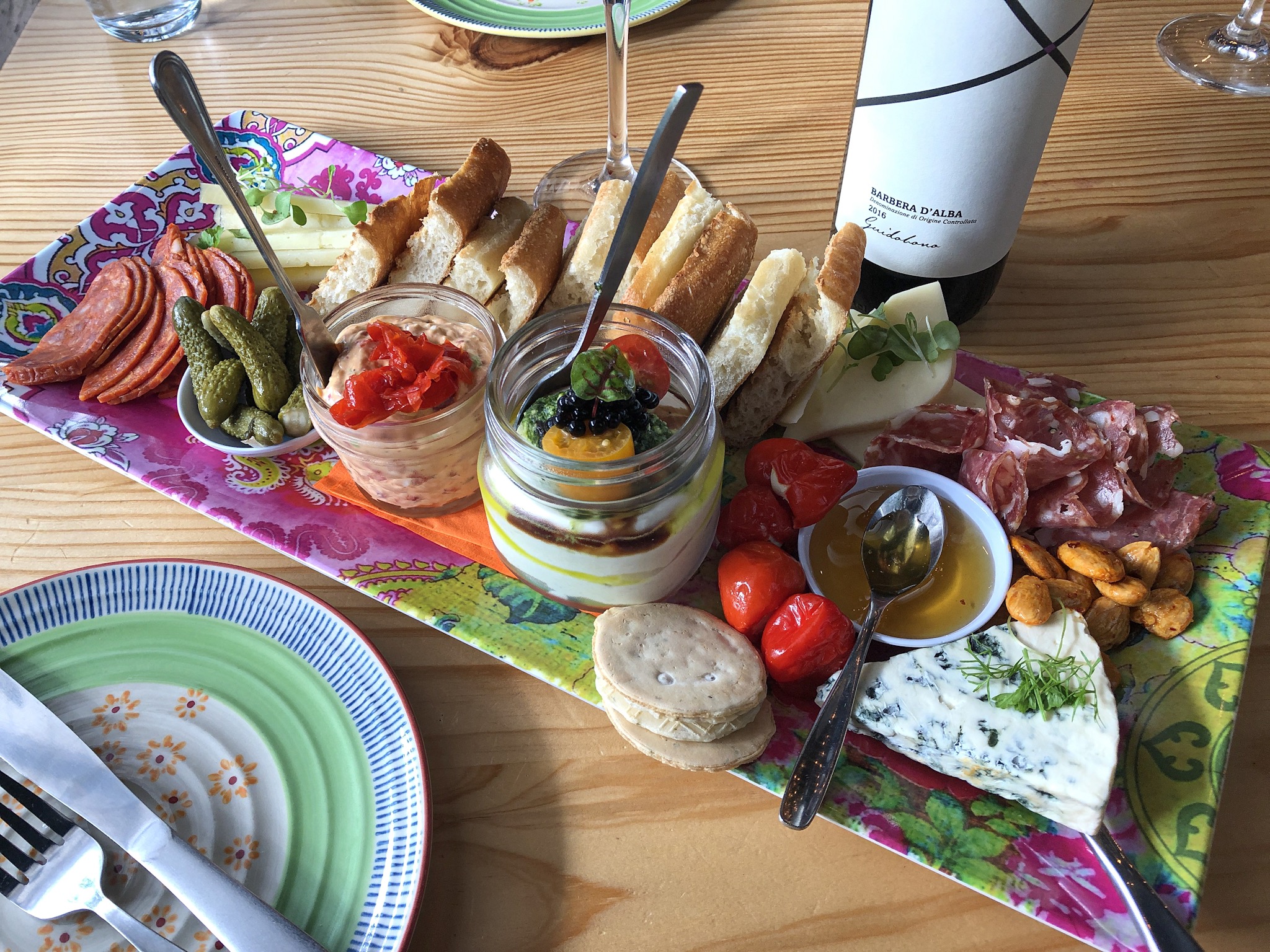 If you ever in any way find yourself with a hankering for Cheese & Charcuterie and some vino to wash it down, run, don't walk, to Lolita's. This laid-back wine bar allows you to customize your own Cheese & Charcuterie board with accompaniments, and also offers an array of small plates and innovative specials that vary. Additionally, their wine prices won't leave you with sticker shock, as they're quite affordable! They do not offer reservations; however, you are able to order wine while you wait for a table!
20. Beau & Mo's Italian Eating House
2924 5th Ave N
Saint Petersburg, Florida 33713
(727) 771-3690
Lolita's Wine Market Facebook Page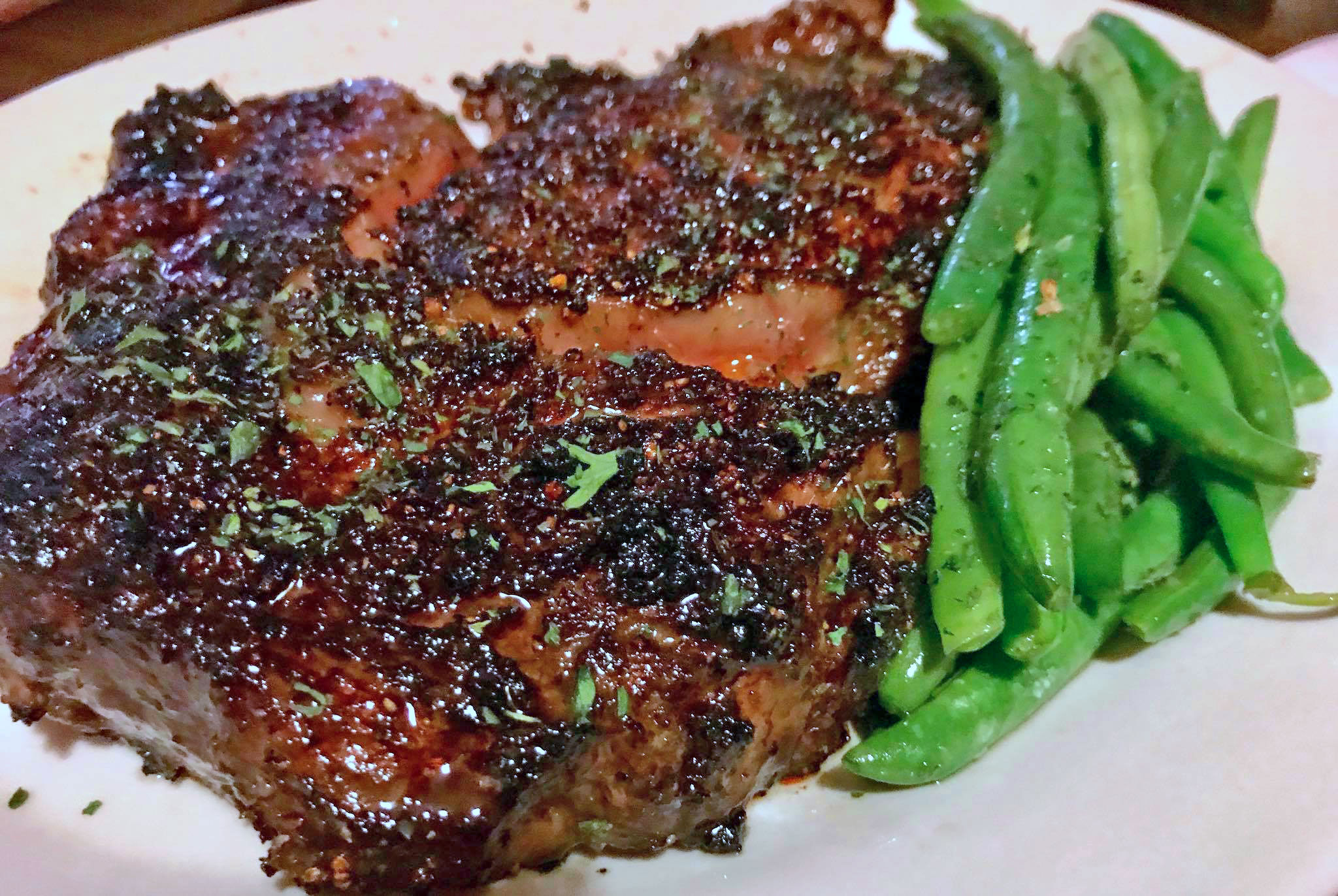 Beau & Mo's, a top spot among many locals, is a "Chicago-style Italian Steakhouse" that is located in Historic Kenwood. With their open-kitchen policy, guests are encouraged to pop into the kitchen to say hello to chef Beau! Order a tantalizing Steak, comforting dish of Pasta, or one of their locally-caught seafood options.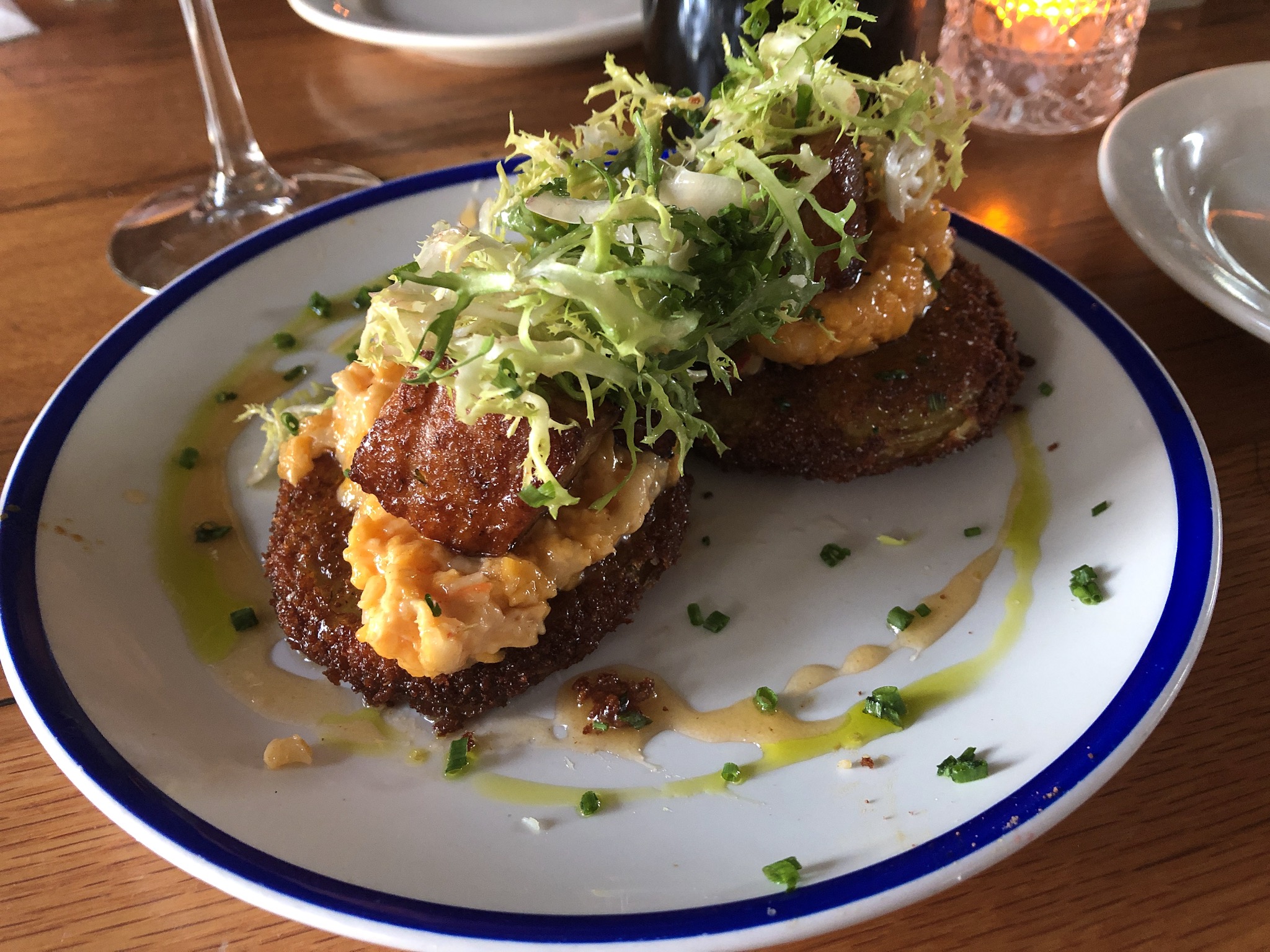 Readers Rating

Rated 4.4 stars




4.4

/ 5 (

Reviewers

)

Outstanding
---
St. Petersburg Florida's residents chose the best restaurants where the locals go to eat.