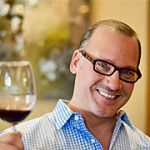 Kevin Godbee · Jul 14, 2016 · 1 min read
I had an enjoyable trip to Annata Wine Bar at 300 Beach Drive in Downtown St. Pete. I went last Monday because Gloria West was performing, and she is just a dream to listen to. I ate a big lunch that day, so Annata's small plates were perfect for me. They are also a nice option when you want to try several dishes instead of one big meal.
They are described as a "Chic spot with wines by the glass & global-inspired small plates, plus gourmet meat & cheese boards." I couldn't say it better.
Since I was sans cilantro-hating girlfriend, I purposely looked for a dish with cilantro. And since I love scallops, and these not only had a cilantro leaf on top, but also a cilantro pesto, I couldn't resist the double-trouble.
You get three large Pan Seared Scallops served on top of shells over a bed of Creamed Corn, topped with Tomato, Bacon, Pickled Jalapeño, and Cilantro. The Cilantro Pesto is on the side (or top of the rectangular plate actually).
They are plump, tender, and buttery with a nice little crunch from the bacon, with the tomato, pickled jalapeño, and cilantro balancing each other out nicely. The creamed corn has a texture more like a polenta, and quite delicious.
The scallops are somewhat filling for one person, but I couldn't resist an order of Chicken Picatta Meatballs, which is one of our favorites.
They are savory, and juicy with a great outer crust (as meatballs should have), and of course have the tart lemon and salty capers that all picatta-lovers enjoy.
The 2012 Mettler Old Vine Zinfandel from Lodi was a nice accompaniment, and perfectly at "room" temperature ... for a room that is 56 degrees. The only reason I don't go to Annata more is that I drink liquor more than wine, and liquor licenses are quite expensive.
Lastly, thanks to Rene Hernandez for the nice extra little samples he provided me. (We were the only two people wearing a suit, so we bonded.)
Annata Wine Bar
300 Beach Dr NE #128
St. Petersburg, FL 33701
(727) 851-9582
http://www.annatawine.com/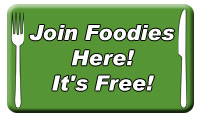 DISCLAIMER: Kevin, Lori, Abby, Haley, Lindsey, & Alexia do not dine anonymously (this would be impossible) and we sometimes get free food (though never expected). However, we dine with the locals and we support our own. You will always get honesty in a respectful manner.

PLEASE NOTE: Reviews reflect a certain moment in time. Some restaurants stay extremely consistent over many years, and some change for the better or worse. Some things that may change are: chefs, recipes, food suppliers, ingredients, philosophies. We always hope that you have the same good, or great experience we had.