Lori Brown · Aug 13, 2016 · 2 min read
There are a lot of restaurants in Downtown St Petersburg that offer Cheese & Charcuterie platters but I must say, in my humble opinion, that Annata offers up one the of very best that I personally have ever had.  The meats and cheeses are incredibly fresh but the accoutrements that come with them really make their platter stand out! We were there on Monday, August 8th 2016, to see Gloria West play and to have a bite to eat.  And we were joined by our dear friend, Louie, who also agrees that it is one of the best.  We started with a lovely wine, the BenMarco Malbec 2013, that was so good we managed to polish off two bottles.
They started us out with this lovely Amuse-bouche. It consisted of a white bean and pesto puree on a cracked black pepper #34 cracker.  #34 is the brand of the cracker.  It was a light and airy delectable sensation.  The cracker was airy, crispy and thin...just enough to hold up to the puree.
Since there were three of us, we decided to go with the pick seven option for our platter.  We were going to order more, but the platter was just perfect and more wasn't necessary.
On the Cheese and Charcuterie board, starting with the cheese that has the dehydrated blood orange slice and moving clock wise, is as follows: Delice De Bourgogne (cow milk from Burgundy France), Ewephoria Gouda (sheep milk from Holland), Coppa (Dried Cappicola from Astoria New York), Sottocenere Al Tartufo (cow milk from Veneto,Italy), Bay Blue ( cow milk Point Reyes California), and Soppressata (San Francisco, California).  The accoutrements  include Dried apricots, Cornichons, Olive blend, stone ground mustard, peppered jelly, Florida Orange Blossom honey, fig jam and quince paste. Fresh baked bread and #34 crackers. You will notice that there are only six items listed here and on the platter. We pointed that out.  They had forgotten the Prosciutto Di Parma (Parma Italy), and immediately brought that out on an extra plate. It was amazing!
If you have not tried Annata or their Cheese and Charcuterie Platter...you are in for a real treat when you do!
They do not take reservations and are usually quite busy. You can put your name on the wait list and if there is no room at the bar to wait for a table, they will call you to let you know when your table is ready, allowing you to have a drink somewhere nearby while you wait.
Write-up on Annata in the Tampa Bay Times
Annata
300 Beach Drive NE
St. Petersburg, FL 33701
(727) 851-9582
http://annatawine.com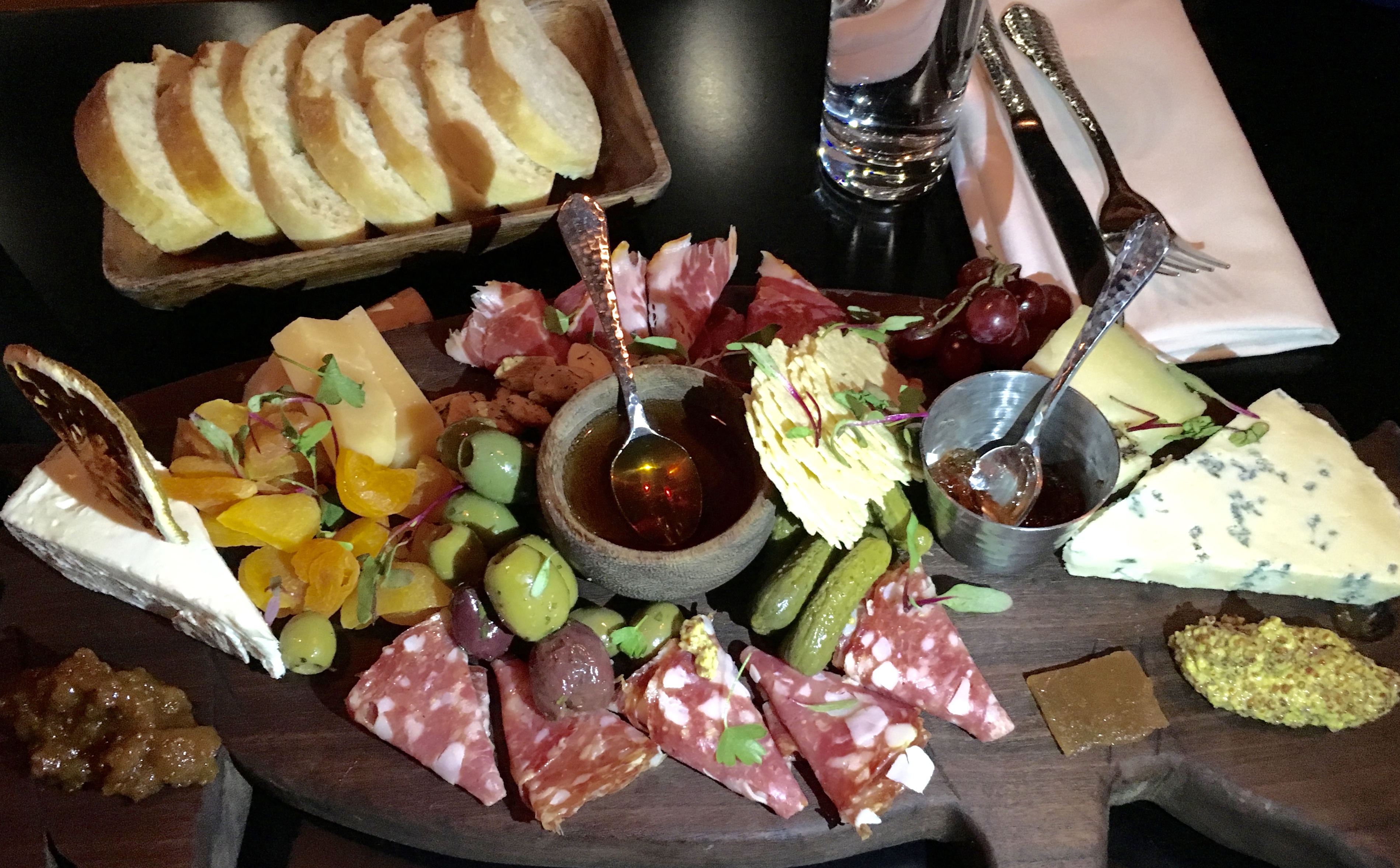 Readers Rating

Rated 5 stars




5

/ 5 (

Reviewers

)

Spectacular
---
Annata

727-851-9582

Cheese and Charcuterie

,

Wine
300 Beach Dr NE

,

St. Petersburg

,

FL

33701

,

USA
---