Lori Brown · Oct 31, 2016 · 2 min read
A few blocks from my condo is a local garage/gas station called Bob Lee's Tires.  For years it just had a little food counter that was really nothing special.  Then, Kahwa Coffee came in and opened in the space, but decided it was not right for them.  In October 2015, a restaurant favorite from the past, Bowled reopened in the space.  Owner, Michael Cecere, who closed the original Bowled in April 2013, decided to bring it back and spruce up the little, nothing special food counter at Bob Lee's to a cute little, gas station restaurant with absolutely spectacular food.
A week and a half ago, we ate there for dinner on a Friday night. It's awesome to be able to walk there from my place. It was very quiet but we got to spend a lot of time talking to Michael.  The restaurant will be closed for dinner for the month of November, hoping to reopen for dinner no later than the first of the year.  They are working on an expansion during this time in which they will also transition into their new concept Slō.  As the name implies, the menu will feature slow cooked meats and dishes.  A totally different concept than anything we have in St Petersburg currently.
The expansion is going to knock out the back wall and open up the back area to make more space for tables and the kitchen.  Also there will be more separation between Bob Lee's and the restaurant so that it will feel more like you are dining in a restaurant as opposed to a gas station.
Onto our meals, we started with a Caesar Salad to share.  I have to tell you, I have had an AMAZING breakfast sandwich from here before, but I was a little leery about dinner.  This salad was so fresh and delicious with authentic Caesar dressing.  One of the best I have ever had!  And Kevin is the Caesar Salad lover...
For dinner, Kevin ordered the BBQ Korean Pork that is on the menu.  It was absolutely delicious!!  The flavors were out of this world with just a bit of spice coming from the kimchi in the dish.  It was terrific and really cool served with a fried egg on top.
I ordered the Housemade Meatloaf special with homemade Mac 'n' Cheese and Broccoli.  Holy sinfulness!!!  The BBQ on the meatloaf was a bit tangy for me but the meat itself was a fantastic recipe.  The Mac 'n' Cheese deserves to be in a top ten best list in St Pete.  It really was that good!!
And as if you need another reason to try Michael's new concept Slō Restaurant, once he reopens for dinner in December/January...FREE WINE AND BEER on the weekends.  Yes, I said FREE!
Cons
Small and in a gas station.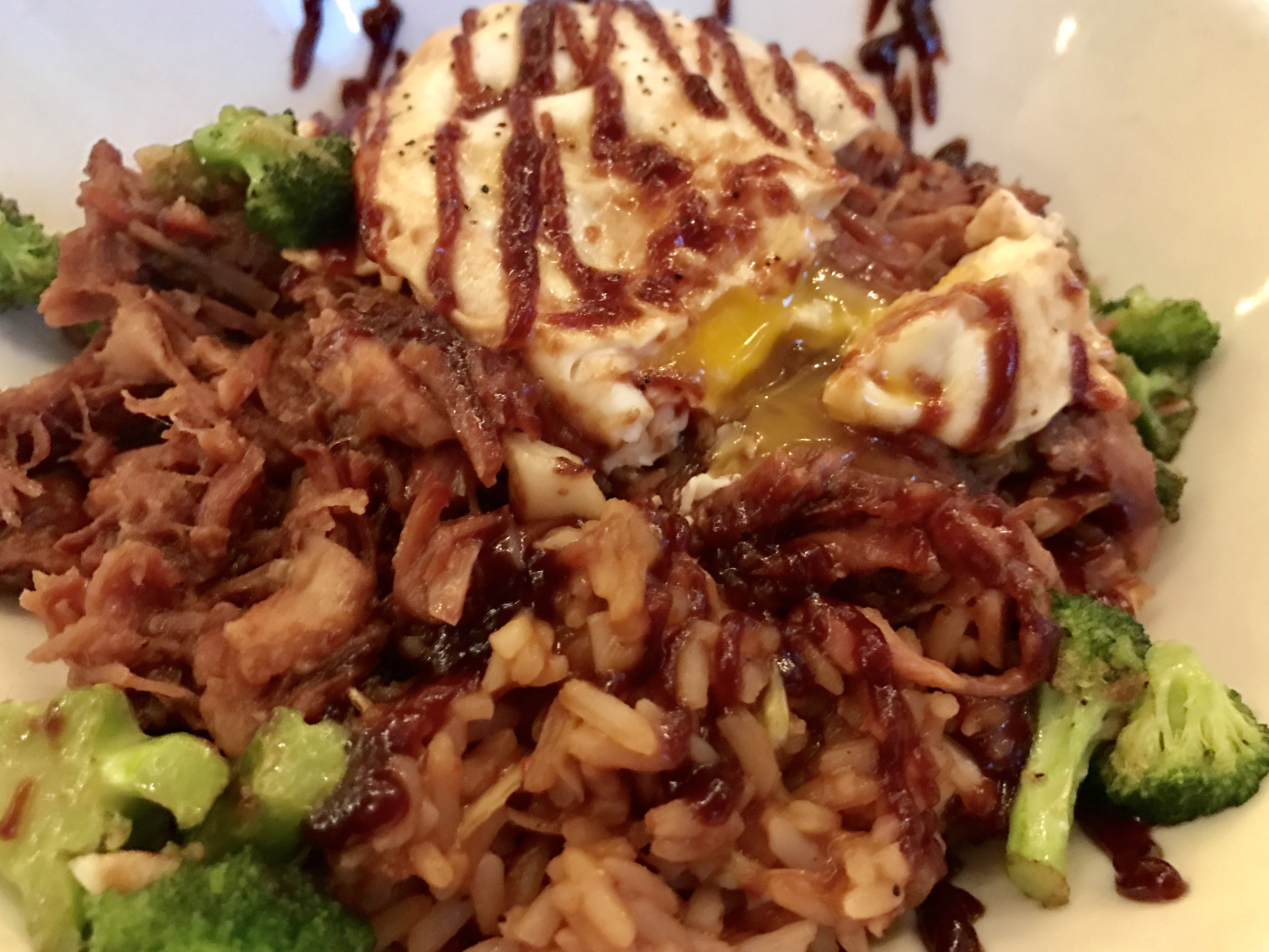 Editor Rating

Rated 4.5 stars

Outstanding
$2.50 to $20.00
---
Bowled Restaurant

Reviewed by:

Published on:

Last modified:
---
Inspired by great American food served in bowls with one protein, one starch and one veggie. Not all is served in bowls. Serves breakfast, lunch and dinner. Closed for dinner from the first of November through the end of the year (2016) for renovations.