A Review of Pia's Trattoria – A Gulfport Gem of a Restaurant
A Review of Pia's Trattoria – A Gulfport Gem of a Restaurant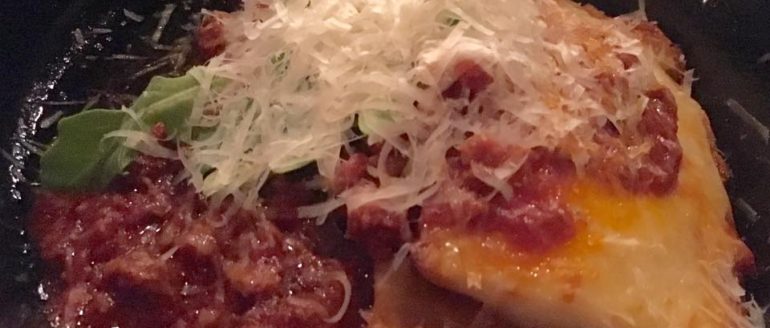 On May 18th, 2016 I was at a wine tasting in Pasadena with some friends. We were hungry after and I realized that we were very close to Pia's Trattoria, which I had never been to but had heard great things about. I did not get to meet Pia because she had already left for the evening, but I am very happy to report that the food was excellent. When eating at an Italian restaurant for the first time, I always order either Bolognese or Lasagna because if you can't make those staples well, then that's a problem… I ordered the Linguini de Bologna and both Bryce and Vicky had the lasagna. So I got to taste both and they were both delicious!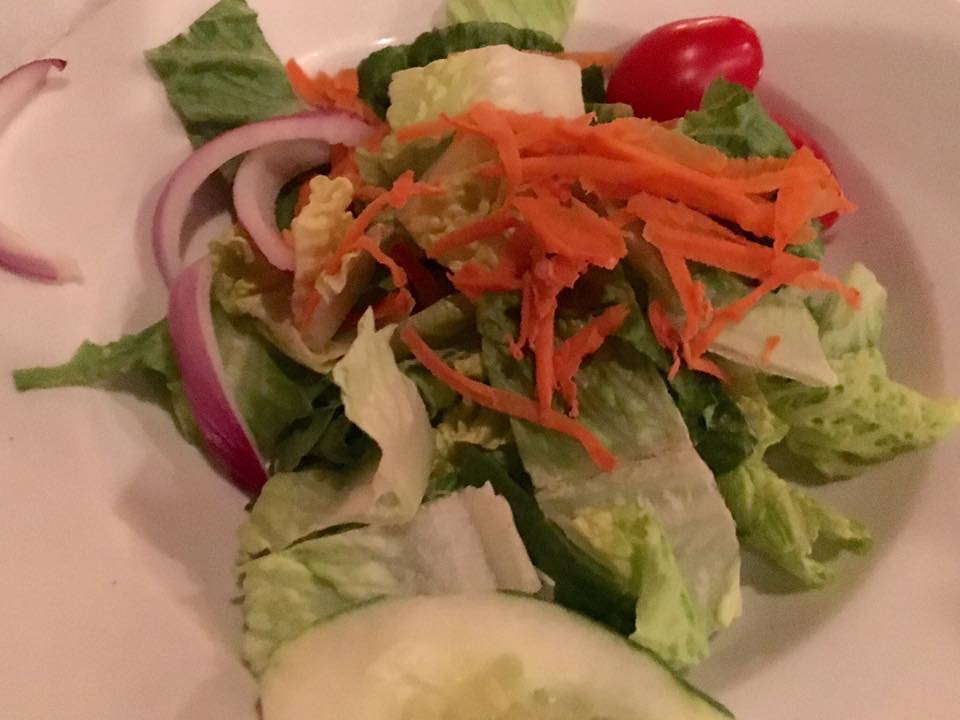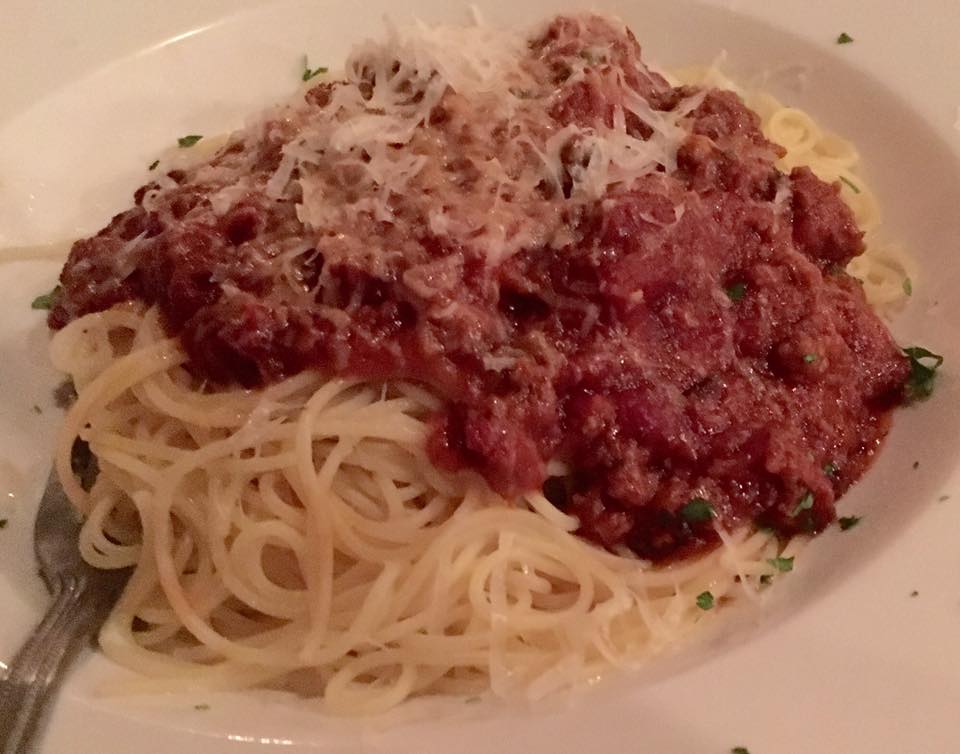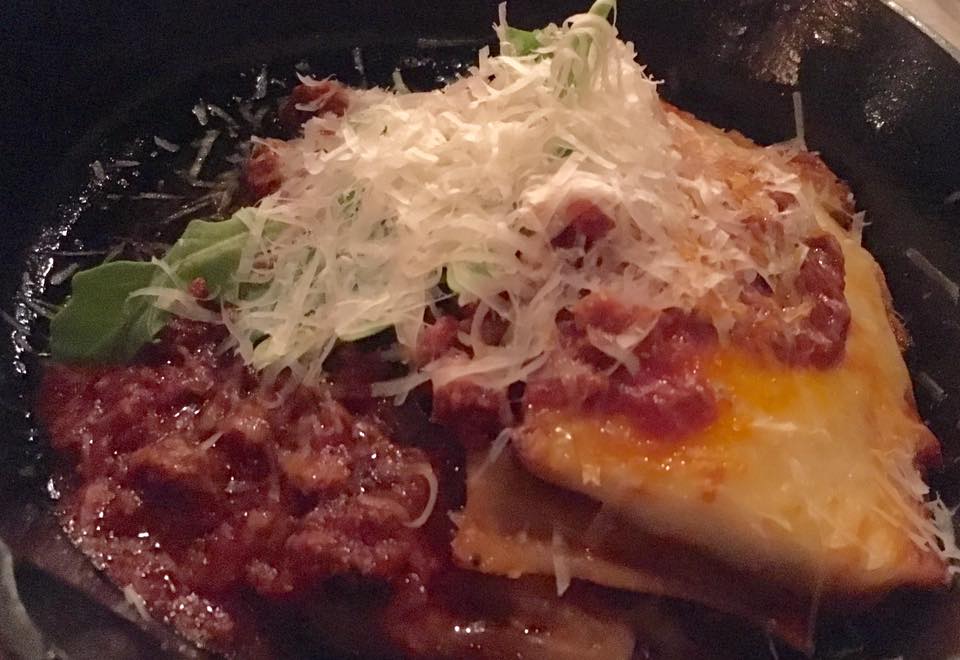 Here's a review of PIa's on the Tampa Bay Times
Pia's Trattoria
3054 Beach Blvd S
Gulfport, FL 33707
(727) 327-2190
www.piastrattoria.com
[mappress mapid="39″]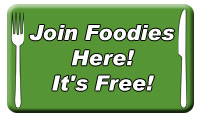 Written by Lori Brown
Founder of St. Petersburg Foodies & The Largest Happy Hour List Ever.
Culinary Institute of America "DISH" Member.
I have lived in the Tampa Bay area for most of my life. But would never want to live anywhere else besides St Petersburg. What an amazing thriving city we have!
I have owned my own businesses, and in my past careers I have set sales records in Pharmaceutical Sales and I'm a top performer in Real Estate.
I am a University of Florida graduate with a degree in Business Finance and love living in the Grand Central District of St. Petersburg. I am mom to a son in college (Noah), long-haired female chihuahua (Lola), and a leopard gecko (Leo).... I think he's a boy. (Kevin kind of stole my dog though. He calls her his "Puppy".)
I'm also a foodie that loves to cook, and eat out at great restaurants. Years ago, I even had my own food store (with my friend Lisa) in the location where Jimmy John's currently resides on 4th Street North just south of 9th Avenue North called Weekday Gourmet. I've also been to Napa and Sonoma on wine vacations eight times.
Kevin and I used to go out 4 - 5 nights a week and write reviews on our own timelines. Because of this, I am always asked by people where they should go, what they should order, etc. When we created the group it just seemed natural since we were already doing that. I love to write and take photos, so it just all works.
Life couldn't be better!
View all posts by: Lori Brown
More Foodies News, Reviews & Recipes
3 Responses
#stpetersburgfoodies #stpetefoodies
Sponsors
Recent Posts
December 5, 2022

Eggplant Parmesan Recipe

If a dish has the word parmesan in the title, it's almost guaranteed to be wonderful. Eggplant parmesan is certainly no exception. Though it is quite the labor of love, the result is more than worth the effort. To make this process easier, break the recipe down into steps and begin to prepare a day or so before you plan on serving the dish. About 36 hours ahead of time, I make my marinara and I salt/cover my sliced un-cooked eggplant with paper towels. Then on the day of, you can focus on frying your eggplant and assembly. Trust me when I say that following the process this way makes for a much more relaxed experience, especially if you're preparing this meal for guests. Eggplant is in season currently in Florida so locating a few good ones shouldn't be an issue. Rollin' Oats is stocked with eggplant right now, along with everything else that you'll need to make this recipe. The best part about sourcing ingredients from them is the quality and care they take in providing premium, organic products that are often local. What's not to love about that? Perhaps the most important yet most simple step of making eggplant parmesan is allowing ample time for it to cool before slicing and serving. Absolutely no one wants to eat a serving of piping hot and mushy eggplant. Allowing it to cool ensures a lasagna-like form for each piece. Eggplant Parmesan When prepared properly (patience included), eggplant parmesan is the poster child for luscious comfort food. In my opinion, the key to this recipe rests in two aspects: salting the sliced eggplant and allowing it to rest for an ample amount of time pre-breading/cooking and allowing the the dish to cool for at atleast 30-40 minutes before slicing and serving. Marinara2 28 oz can whole peeled tomatoes1 onion (Peeled and sliced in half)3 garlic cloves (Fresh, minced)1 tsp crushed red pepper2 tbsp tomato paste1/2 cup red wine (Something you would drink)2-3 dried bay leavesparmesan rinds1 tbsp salt (plus more as needed)1 tsp black pepper (plus more, to taste)1 tbsp olive oilorange peel (approximately 3", to balance the acidity)Eggplant & Assembly4 eggplant (Medium in size. Peeled and sliced lengthwise into 1/2"thick slices)1.5 cups all purpose flour6 eggs (whisked well)3 cups panko bread crumbs2 cups vegetable/olive oil2 tsp dried oregano2 cups parmesan (grated, divided – plus more for serving)2 cups low-moisture shredded mozzarella8 oz mozzarella ball (torn into 1-2" pieces)1/2 cup basil (fresh, chopped) MarinaraHeat oil in a dutch oven over medium heat. Add onion halves and cook until beginning to brown (8-10 minutes).Add in minced garlic and crushed red pepper and cook, stirring here and there, until fragrant (1-2 minutes).Mix in tomato paste, salt and pepper and cook stirring occasionally until tomato paste begins to darken, 2-3 minutes. Add in bay leaves.Pour in wine and deglaze pan. Then, carefully dump in both cans of tomatoes and toss in parmesan rinds and orange peel. Bring to a simmer, reduce heat to medium low and allow sauce to reduce and cook until onion is soft and sauce is quite flavorful – 1.5-2 hours. Add more salt as needed. Remove and discard bay leaves, orange peel, parmesan rinds and remnants of onion. Season as needed.EggplantSet a wire rack inside a baking sheet and line it with paper towels. Layer eggplant slices single file and salt liberally. Repeat eggplant layering with paper towels. Allow to sit for at least a couple of hours and up to one whole day.After eggplant slices have rested, combine panko, one cup parmesan, dried oregano and a couple of pinches of salt in a food processor and pulse until well combined. One at a time, dredge eggplant slices in flower, egg (allowing excess to drip, and then coat well all over in bread crumb mixture. Set slices on a wire rack single file. Add vegetable/olive oil to a large pot or dutch oven and heat over medium-high. Cook dredged eggplant pieces a few at a time until golden brown (3-5 minutes). Remove from oil and add to paper towel-topped plate. Press with more paper towels gently to absorb oil. Repeat with remaining slices of eggplant.Eggplant Parmesan AssemblyPre-heat oven to 350. In a casserole dish, disperse one cup of marinara, followed by a single layer of fried eggplant slices, more marinara and then 1/3 cup of the cheese mixture. Repeat steps starting with eggplant slices, sauce and then finishing with cheese layer until you run out of eggplant – I usually get three layers, but it all depends on your dish.Cover with foil and bake for 50-60 minutes. Remove foil and increase oven to 425F.Top with torn fresh mozzarella and bake for another 20 minutes – cheese should be golden on top. Remove from oven and allow to cool for at least 30-40 minutes before slicing to ensure lasagna-like slices. Serve garnished with grated parmesan and fresh basil. Dinner, Main CourseAmerican, ItalianAbby Allen Recipes, Dinner Recipe, Eggplant Parmesan, Vegetarian
Recipes
November 2, 2022

Cacio e Pepe Corn Ribs Recipe

Creamed corn, corn casserole, and even frozen corn are some of the standard players there to represent corn at the Thanksgiving table. Add in a dose of nontraditional fun with this vegetable this holiday season by making these air fryer corn ribs. Sweet corn season just started in Florida as it runs from October through June. Perhaps the most difficult part of this recipe is slicing the corn into ribs. First of all, you want to make sure that your knife is very sharp. The cob can be very difficult to cut through so just make sure to take your time and be extra careful. Cacio e pepe, which basically translates to cheese and pepper, is a delicious way to prepare these ribs but not a have to. Other seasoning combinations I recommend are: paprika/parmesan/cayenne/cilantro with a crema drizzle, or even just salt/pepper seasoned and finished with a drizzle of good vinegar and some fresh dill – get crazy. Rollin' Oats carries a large assortment of organic spices and seasonings that would be idyllic with corn. Mother In Law brand Goghugaru Korean Chile Flakes and Frontier Co-op's organic Tandoori Masala are a couple of my favorites. Cacio e Pepe Corn Ribs Have some fun with your corn side dish this holiday season with this air fryer corn rib recipe Air Fryer 4 ears of corn1/2 cup olive oil (plus more, as needed)1/2 cup parmesan cheese (grated)1 tbsp garlic powder1 tbsp onion powder1 tsp salt (plus more as needed, to taste)2 tsp black pepper (freshly cracked)1/4 cup basil (torn) Peel the corn. One at a time, cut each cob in half length-wise and then cut each half in half again so you have 4 corn "ribs."Combine spices, salt and pepper and oil in a medium bowl. Mix well.Brush each corn rib evenly with the mixture. Finish with a pinch of salt and more black pepper.Preheat an Air Fryer to 400F. Lay corn ribs in a single layer in the Air Fryer tray. Set the timer for 15 minutes and flip halfway through. Cook until desired doneness has been reached (I like a bit more char so I tend to cook them longer).Arrange on a platter and serve topped with parmesan and torn basil. Appetizer, Side DishAmericanCorn Ribs Recipes

November 1, 2022

Pumpkin Basque Cheesecake Recipe

Thanksgiving is on the horizon and I have the perfect Fall-inspired basque cheesecake recipe to serve your guests for dessert. Some of you may not be all too familiar with what exactly a basque cheesecake is. In short, it's a a form of cheesecake cooked at a high temperature which in turn makes for a "burnt," caramelized top with an interior that is ultra luscious and creamy. The process is very simple – just make sure that you have these tools on hand when making it: 10″ springform pan like this one, a stand mixer (like a Kitchen-Aid), parchment paper (3 16×20″ pieces), mesh sieve for sifting flour and a baking sheet. As for the ingredients, the list is fewer than ten. You shouldn't have a hard time finding most of the ingredients as they are pretty standard and most always available – cream cheese, sugar, eggs, flour, heavy cream, vanilla extract, nutmeg and cinnamon. Pumpkin, however, can be tough to find the closer we creep towards Thanksgiving. I recommend stocking up now while it's readily available. Rollin' Oats currently has canned organic pumpkin puree in stock. We only need one cup for the cheesecake; reserve the rest of the can for something else like: in smoothies, pancakes or perhaps in something savory like a sauce for pasta or gnocchi. Make this the day before Thanksgiving in order to allow ample time for the cheesecake to cool and set up overnight in the refrigerator. This is necessary, but hey, that's one last thing that you have to prepare on the big day. By morning, it'll be ready to slice and serve whenever. Store leftovers in the refrigerator. Pumpkin Basque Cheesecake After making cheesecake this way for the first time, you'll be hard-pressed to ever revert back to the standard cheesecake way. 2 lb cream cheese1 1/2 cups sugar1 1/2 cups heavy cream5 eggs1 egg yolk1/4 cup flour (Sifted. This is where your mesh sieve comes into play.)1 tbsp vanilla extract1 tsp cinnamon (Plus more for garnish when serving)1 pinch nutmeg (Grated.)1 cup pumpkin (Canned puree )salt Preheat oven to 400F. Line a baking sheet with one piece of parchment. Lightly grease your springform pan. Take another sheet of parchment the same size and line your springform, carefully tucking it in (there should be plenty of overhang). Lay another sheet of parchment the same size on top and nestle it into the pan as well. The two pieces of parchment should be crossed.Add all cream cheese to a stand mixer and beat until smooth and creamy.Pour in sugar and beat until sugar is dissolved.Add in eggs one at a time, making sure they're mixed well.Mix in the cream, sift in the flour and add in the spices and a pinch or two of salt.Add the pumpkin and vanilla extract to the mixture and combine.Place parchment lined springform onto baking sheet. Carefully pour mixture into prepared springform.Bake for one hour. Remove when the top of the cheesecake is dark golden. Make sure not to cook it for too long – the inside should still have a light jiggle to it. Let the cake cool and then place it in the refrigerator overnight to setup. Remove the cake from the fridge and carefully peel away the springform pan and parchment paper. Slice and serve with optional cinnamon garnish. DessertAmericanPumpkin Basque Cheesecake

October 6, 2022

Sweet Potato Tian with Maple-Tahini Drizzle Recipe

Sweet potatoes are one of those fantastic ingredients that can show up whenever you're in need of a sweet OR savory dish. Because of that reason, they're a staple in our household. Yams and sweet potatoes of all kinds are always on deck in our kitchen: Jewel, Garnet and Japanese Sweet Potatoes, specifically. The end result of this side is quite stunning and may look difficult to replicate; however, it is in fact quite simple – especially if you have a mandolin slicer. If you do not have a sharp knife, a mandolin is key in making these rounds nice and thin like they should be. It will make your life so much easier (and safer) and you can definitely find one on Amazon for under $25. Save your finger tips. But please heed the warnings whenever using a mandolin and where the safety glove. You get going so fast that it is easy to cut yourself without one. This Tian is many things, in addition to being delicious and quite simple to assemble. It's also comforting, health-forward, perfect for Thanksgiving and vegan (but still the utmost satisfying). If you buy all of the ingredients at Rollin' Oats (and other health-forward grocers), this beauty can be made 100% organic too with local produce and mindfully sourced ingredients and products. Sweet Potato Tian with Maple-Tahini Drizzle The arrival of October tends to instill the want for all things Fall – especially when it comes to cooking. Use any combination of sweet potatoes/yams for this elegant side that is perfect for the season. Cast Iron Skillet 3 sweet potatoes (Any combination of sweet potatoes and/or yams will work. Sliced into thin rounds.)1/2 white onion (medium in size, sliced thin)1/2 cup parmesan cheese (grated)3 tbsp olive oil (divided)1/2 cup pomegranate seeds2 tsp saltMaple-Tahini Drizzle1 tsp salt (plus more, as needed)1 tbsp olive oil1/4 cup tahini2 tbsp maple syrup1 lemon (juice only)water (as needed to thin out sauce)1/4 cup chopped fresh herbs (like cilantro, basil, parsley or dill.) Maple-Tahini DrizzleWhisk all ingredients together in a medium bowl or mixing glass. Add one 1 tbsp of water at a time as needed to thin sauce. It should easily drizzle without being too runny. Season with salt as needed.Sweet Potatoes & AssemblyPreheat oven to 400F. Add 1 tbsp olive oil to a nonstick skillet like cast iron or casserole dish. Sprinkle half of parmesan cheese in skillet and then layer potatoes in the pan in a spiral (almost like you would with dominoes).Top with one more tbsp of oil and salt. Distribute onions on top with remaining tbsp of oil and a pinch of salt. Roast for one hour, turning skillet/pan halfway through, until potatoes are cooked through and onions have taken on color.Remove potatoes from oven, drizzle with maple-tahini sauce, top with pomegranate seeds and fresh chopped herbs like cilantro, basil, parsley or dill. Appetizer, Side DishAmericanAbby Allen Recipes, Fall Recipes, Fall Side Recipes, Sweet Potato Recipes

September 2, 2022

Chicken Piccata with Grapefruit Recipe

Traditionally, lemon is the citrus utilized when making chicken piccata. However, we're shaking things up with this recipe where grapefruit is implemented instead. In September in Florida, a great deal of citrus is in season and that includes grapefruit. I don't find grapefruit frequently used in savory recipes, but do see it quite a bit in desserts and salads. So when Lori mentioned that she made a chicken piccata with grapefruit years ago that was outstanding, I had to have a stab at it. This recipe is very similar to any other piccata recipe. The main (and only) difference in this instance is that we are using fresh grapefruit juice instead of fresh lemon juice. I find that the grapefruit makes the end result just a touch more sweet than the original recipe – it's very subtle. When sourcing your grapefruit from somewhere like Rollin' Oats where the organic produce is plentiful, seek out fruits that are very ripe and juicy. Avoid under ripe grapefruit that will feel more firm in texture. If the idea of grapefruit in place of lemon is too farfetched for you, perhaps ease into things by only using 1/2 lemon and 1/2 grapefruit. Chicken breasts are what I typically use for this recipe as I find them to be more convenient and easier to work with. If you're looking to up the flavor ante, give chicken thighs a try instead. Chicken Piccata with Grapefruit Swap in a juicy grapefruit for the traditional lemon in this easy Chicken Piccata dish that is certain to satisfy all. 2 chicken breasts (Halved so that you have four pieces)1 cup flour2 grapefruits (Juice of 1 and the other cut into wedges.)6 tbsp butter4 tsp olive oil1/2 cup vegetable stock1/4 cup parsley (Fresh, roughly chopped)1 tsp salt (Plus more to taste)pepper (to taste) One at a time, place halved chicken breasts under plastic wrap and pound or roll until thin. Place on a plate and season with salt and pepperDredge each chicken piece in flour and shake off the excess. Heat a skillet or dutch oven (I like to use a dutch oven for the high walls in case of splatter) over medium high heat and add 2 tbsp of butter and 2 tsp oil. Add two chicken pieces at a time and cook for four minutes on each side until browned and coked through (about 8 minutes).Add 2 more tbsp of butter and remaining oil and cook last two pieces of chicken just as we did the first two. Remove from heat and turn down skillet to medium. Pour in stock, capers, juice of one grapefruit and grapefruit slices. Allow to simmer and then add chicken pieces back in and cook for another five minutes. Taste and season as needed.Remove chicken, add remaining two tbsp of butter to the pan and bring to a gentle simmer. Spoon reduced sauce and capers over chicken, garnish with parsley and serve. Dinner, Main CourseItalianAbby Allen Recipes, Chicken Piccata

August 1, 2022

Beer-Battered Fish Tacos with Mango-Avocado Salsa Recipe

Tacos are a love language for a lot of folks. I can't quite put my finger on exactly why the handheld treat appeals to the masses, but I have a few guesses. There are so many taco renditions out there that you're bound to fall in love with at least one. One of my personal favorites is Baja style which originated in none other than Baja California, Mexico. This type of taco is usually comprised of a white and flakey fish, often fried, a cabbage slaw of sorts and usually some kind of crema/sauce. This taco recipe was of course inspired by the refreshing Baja style taco, but I've added even more excitement with a bright mango-avocado salsa. Both fruits are in season in Florida during the month of August and Rollin' Oats has plenty of them waiting for you – organic, ripe, juicy and delicious. Don't limit the use of this salsa to just these tacos – have it as an appetizer with chips, spoon it on a salad, etc. I have found that we humans are quite particular when it comes to our tortilla shell preference. Flour or corn? Soft shell or do we want crunch? Street style or perhaps a bit larger? There are so many questions. Because of this, I've left the tortilla preference totally up to you and Rollin' Oats has a variety of shells all over the board for you to pick from. Flour, corn, hard shell or even grain-free (made by Siete and they're fantastic). As for the Cod, you'll find a ten ounce bag of wild-caught in the frozen section at the back of Rollin' Oats which proved to be incredible-tasting. If you aren't a fan of cod or can't find it, any flaky fish will suffice. Beer-Battered Fish Tacos with Mango-Avocado Salsa These are going to be your summer go-to taco for any occasion. Don't limit the use of the salsa to just this dish – it's great on salads and as an appetizer on its own too. Mango-Avocado Salsa1 avocado (diced in small cubes)1 mango (diced in small cubes)1/2 medium onion (diced)1 lime1 jalapeno (seeds and stem discarded, minced)2 tbsp cilantro (fresh, roughly chopped)salt (as needed)Chipotle Mayo1/4 cup mayo2 tsp liquid from can of chipotle chiles1/2 lime (juice of only)1/2 tsp salt (more as needed)Cabbage Slaw1 cup red cabbage (finely chopped/shredded)1 cup green cabbage (finely chopped/shredded)1/2 lime (juice of only)1/2 tsp salt (plus more as needed)pepper (to taste)Beer-Battered Cod & Taco Assembly10 oz Cod (preferably wild caught and cut into 2-3" pieces)2 cups vegetable oil2 cups flour (all purpose will do, divided)12 oz light beer (I used Cigar City Jai Low)1 tsp baking powder1 tsp cayenne2 tbsp salttortilla shells (flour, corn, grain-free – whichever you prefer…)cilantro (chopped)lime wedgestortilla shells of choice Mango-Avocado SalsaCombine all ingredients in a medium bowl. Taste and salt as needed and then refrigerate until ready for taco assembly.Chipotle MayoWhisk all ingredients together in a small bowl and season as needed. Refrigerate.Cabbage SlawStir all ingredients together in a medium sized bowl. Taste and season as needed and also pop into the fridge until later.Beer-Battered Cod & Taco AssemblyIn a medium bowl combine 1 1/4 cup flour, beer, baking powder and one tbsp salt. Whisk until smooth without chunks. Add remaining flour, salt and cayenne to another medium bowl and combine. Pat cod pieces with a paper towel and season with a pinch or two of salt.Toss cod pieces in dry flour and cayenne mix and then dredge in batter. Set dredged pieces on a cooling rack set over parchment to catch the drippings.Heat oil (it should be 2-3 inches thick – if not, add more) over medium high heat until 350-375 degrees (you can use a deep fat thermometer for precise temps). Add fish pieces (you can do this in two batches) and allow to fry for 3-4 minutes.Flip and fry for another three minutes until cod is cooked through and golden brown in color. Remove and allow to cool on a parchment-lined plate.To assemble the tacos, add a spoonful of the cabbage slaw, 1-2 pieces of fish, salsa, drizzle of chipotle mayo and cilantro and lime wedges as needed. Main Course, Main DishAmerican, MexicanBeer-Battered Fish Tacos, Best Taco Recipe, Fish Taco Recipe