Lori Brown · Aug 15, 2016 · 0 min read

On May 18th, 2016 I was at a wine tasting in Pasadena with some friends. We were hungry after and I realized that we were very close to Pia's Trattoria, which I had never been to but had heard great things about. I did not get to meet Pia because she had already left for the evening, but I am very happy to report that the food was excellent. When eating at an Italian restaurant for the first time, I always order either Bolognese or Lasagna because if you can't make those staples well, then that's a problem... I ordered the Linguini de Bologna and both Bryce and Vicky had the lasagna. So I got to taste both and they were both delicious!
Here's a review of PIa's on the Tampa Bay Times
Pia's Trattoria
3054 Beach Blvd S
Gulfport, FL 33707
(727) 327-2190
www.piastrattoria.com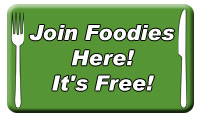 DISCLAIMER: Kevin, Lori, Abby, & Haley do not dine anonymously (this would be impossible) and we sometimes get free food (though never expected). However, we dine with the locals and we support our own. You will always get honesty in a respectful manner.