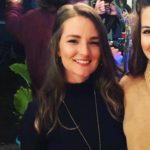 Lindsey Harris · Oct 21, 2019 · 3 min read
On a quiet Tuesday evening, I strolled in to Casual Clam for a solo meal. Casual Clam has been on my list since the first time I heard the restaurant's name. I have to admit my expectations were not high, but it's hard to not want to see what a restaurant is all about with a name like that.
Well, as it turns out, a restaurant called Casual Clam can be great! Opening in 1993, Casual Clam has been a St. Pete locals' staple since. Casual would be the best way to describe the vibe, you walk in to a patio with large picnic benches, tables, and an outdoor bar which nearly camouflages that there is indoor seating. The patio was so inviting that it took me nearly an hour before I realized where the door was to get to the indoor seating.
I saddled up to the bar and asked for a menu and an ice-cold Bud Light before even realizing that they have a full cocktail list, but I could not justify ordering anything else in this atmosphere.
Once I perused the menu a bit, I decided to start off with the Clambo, which is 50% house made Gumbo and 50% house made Clam Chowder. Served with a scoop of the thick and creamy Clam Chowder then they top it with the Gumbo, I was able to try both individually before mixing it together. The Clam Chowder was a smooth and creamy consistency with the perfect amount of clams and potatoes. The Gumbo, with shrimp, crab, and sausage, was full of flavor, savory, and just a touch of sweet to balance it all out. Once mixed together they created a marriage many strive for.
I was told The Lobster Roll was one of the best items on the menu, so I knew I had to order it. The lobster was tossed lightly in a mayo dressing with celery over a small bed of lettuce on a delicious toasted buttery split roll. The mayo dressing was just enough to give it flavor, but not too over powering or saucy. It also came with a choice of a side. I had my great bartender, Mo, choose my sides for me. With the lobster roll she chose to serve them along with the onion rings. The onion rings were thin, lightly battered and fried to perfection.
My stomach was telling me to stop there, but I couldn't resist ordering the Snow Crab Dinner. Growing up I always had crab legs on my birthday and it has been quite a while since I have had them. The platter had three full claws and came with two sides (I chose the hush puppies and Mo chose the new potatoes). The snow crab had to be some of the best, if not the best, crab I've ever had. Nearly every piece came out whole without breaking or shredding and whatever magic they cooked the crab in made it unnecessary to dip it in any butter, lemon, etc.
As I was finishing up my meal, Mo had mentioned that Casual Clam is one of the few restaurants in the area that has Whole Belly Ipswich Fried Clams and offered me a sample. It was the first time I had tried whole belly clams. They were a good balance of salty, sweet, and fried (but not too fried). I almost regretted not having a full order, but I know to order them on my next visit.
Casual Clam exceeded my expectations and I am already planning to take my mom the next time she is in town. If you've been debating on trying out this neighborhood gem, debate no more and get over there now!
Fun Facts: Casual Clam has daily lunch specials and all day/everyday all you can eat shrimp.
Great seafood in a casual atmosphere in St. Pete