Fall in Love with The Reading Room…We did!
Fall in Love with The Reading Room…We did!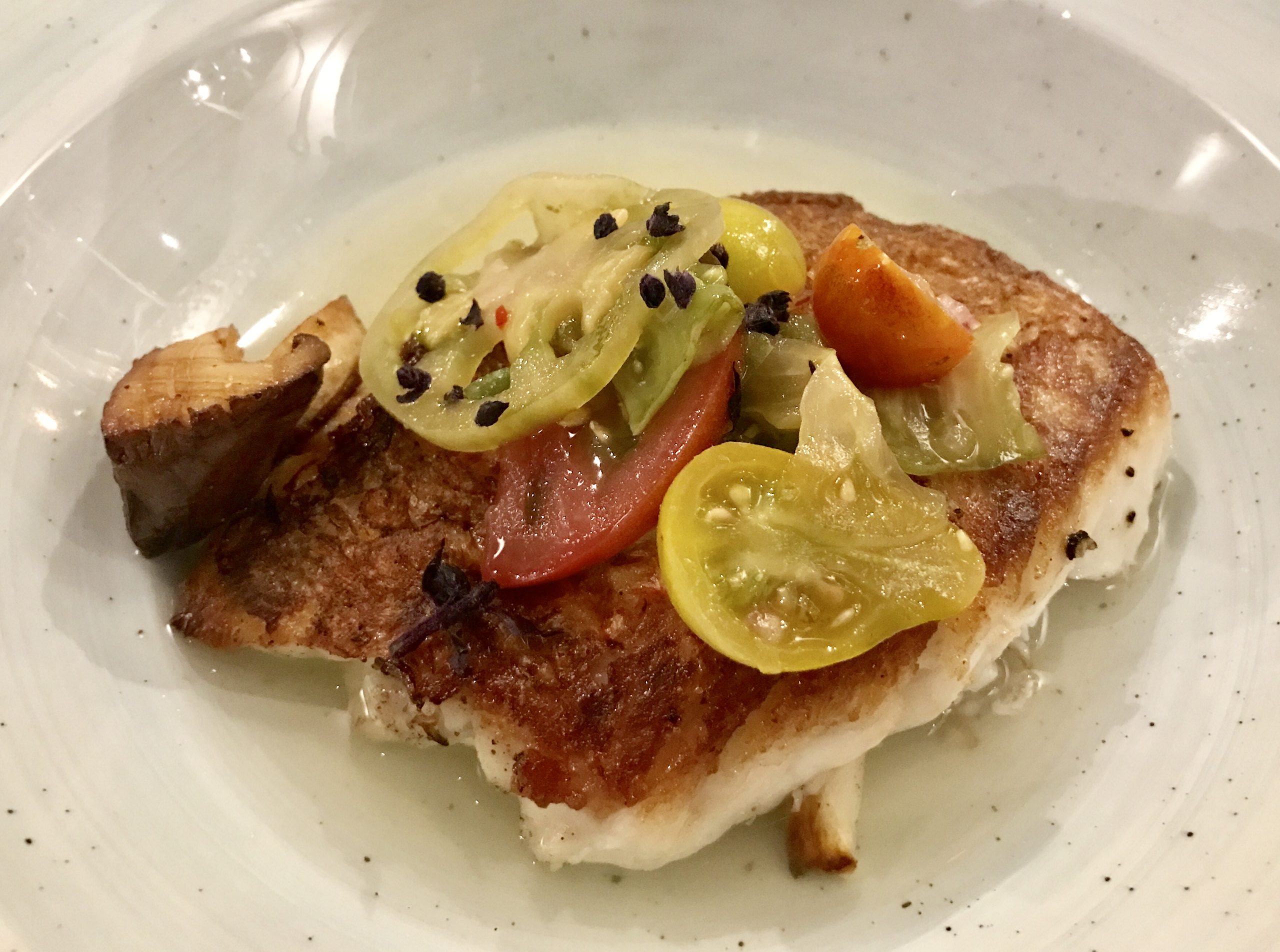 Kevin and I were given a tip in the fall of 2016 about a new restaurant set to open next to the freeFall Theatre called The Reading Room. We broke that story back then and since we learned what they were planning, we have been highly anticipating the opening. We have an annual subscription to freeFall Theatre and when we heard that the Reading Room had opened their doors, we made our reservation for the night of our play – Saturday, March 4th 2017.
Since our original story, the garden that they were working on then has grown immensely and they use as much as they can from their own garden to inspire their dishes.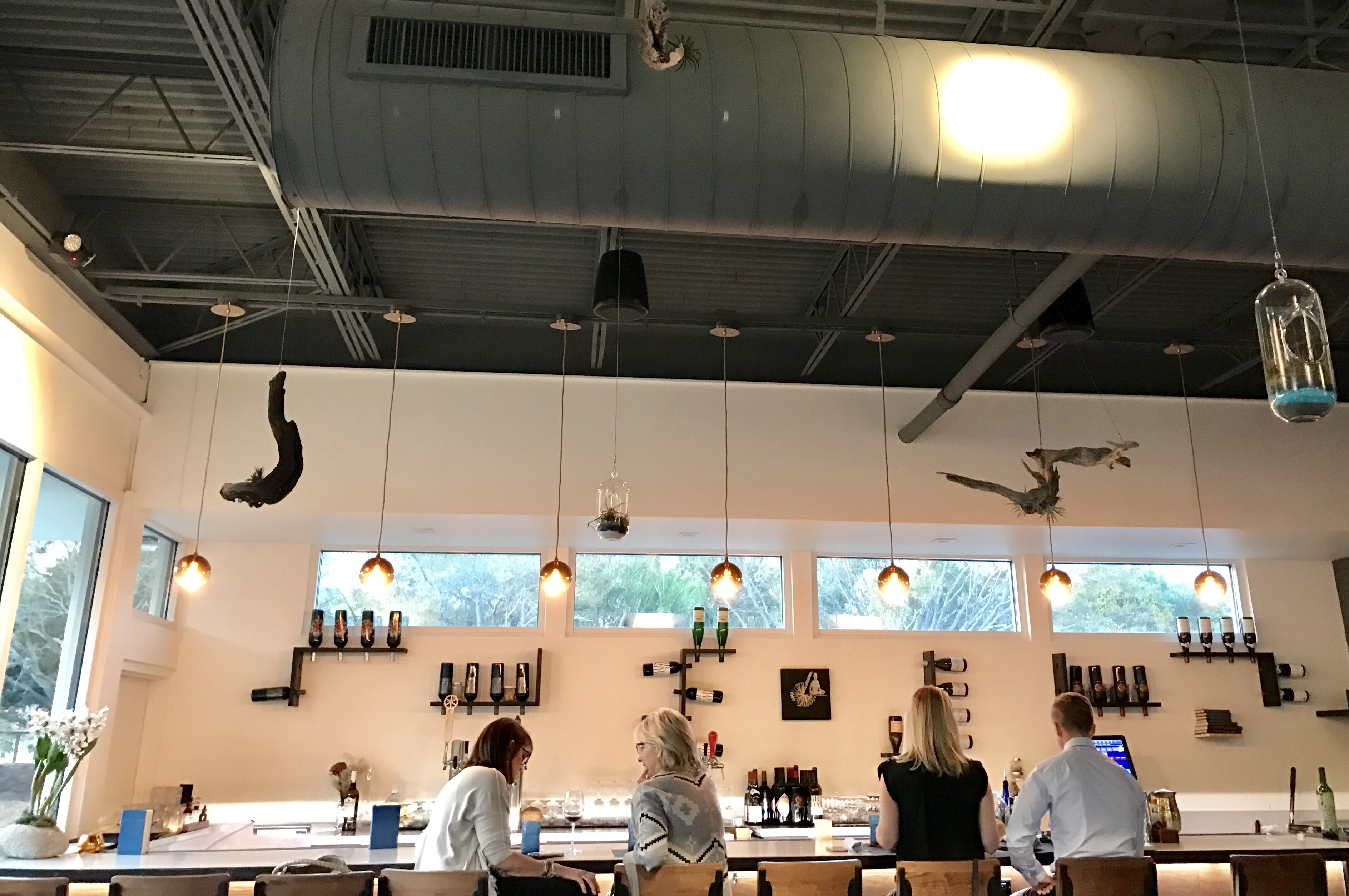 Since opening they have received major accolades from many different reviews in our Facebook Group – St Petersburg Foodies Restaurant Reviews. The reviews were so good that I was worried that it would not live up to its billing. Kind of like a movie with rave reviews, and when you finally get to see it, you leave disappointed. This so was not the case! I fell in love that night! Completely in love, even with the drinking water glasses! Sorry Kevin…I still love you too.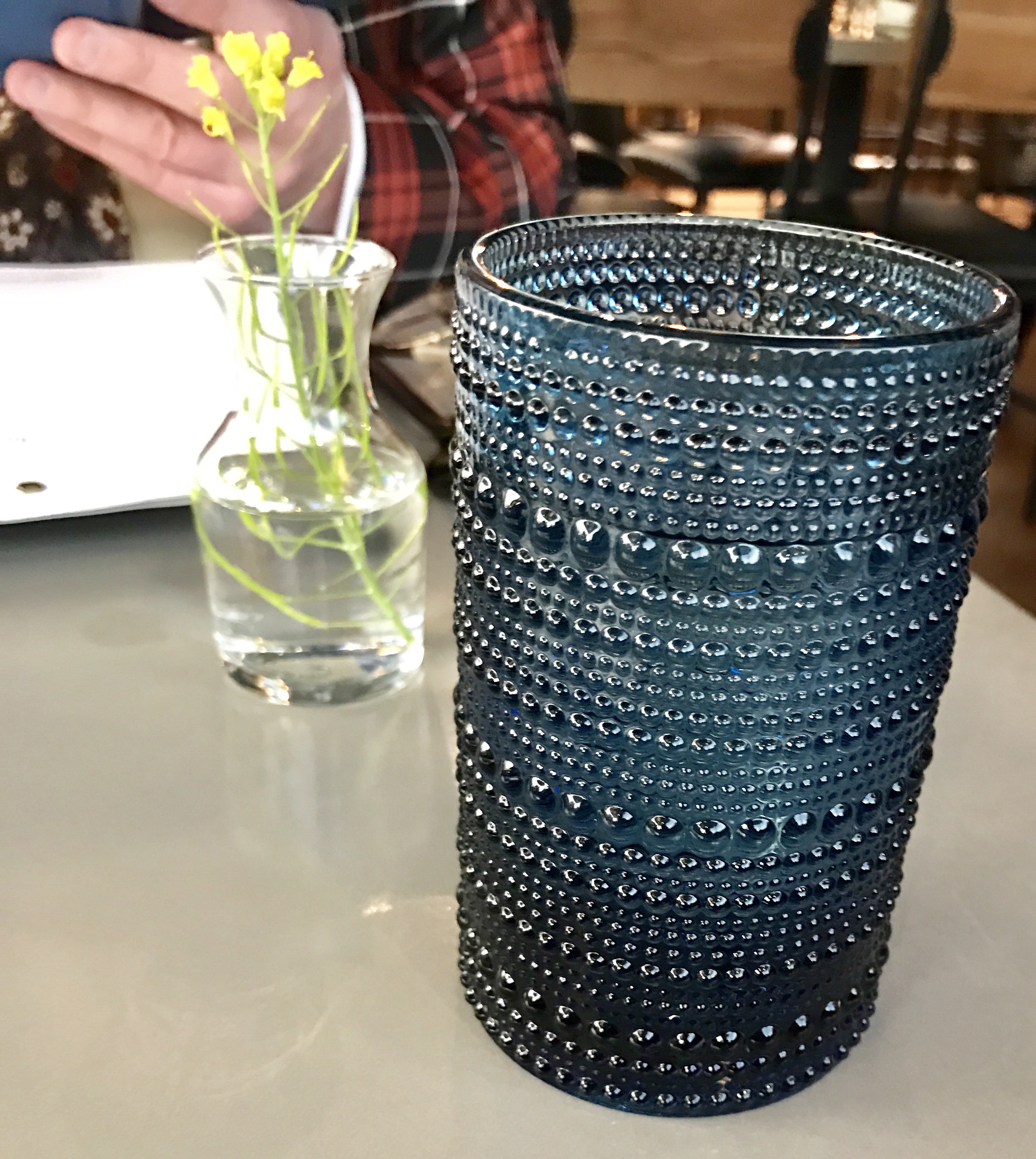 It all starts with the experience when you walk in the door. As Jenny Marie said in her review in our FB group, "Last night we left DTSP and ventured out into West St Pete to try the Reading Room. First of all, let me just say that this place is lovely. We were greeted with warmth and enthusiasm, and the wine list is great (they have Grüner!!! My favorite!) and the mixed drinks are delicious." The one thing Jenny Marie forgot to mention was the menu for the drink list. When you arrive there is a book on the table that just looks like a decor item. But when you open it to the first page, there is your wine and drink list. How clever is that for creating an entire experience?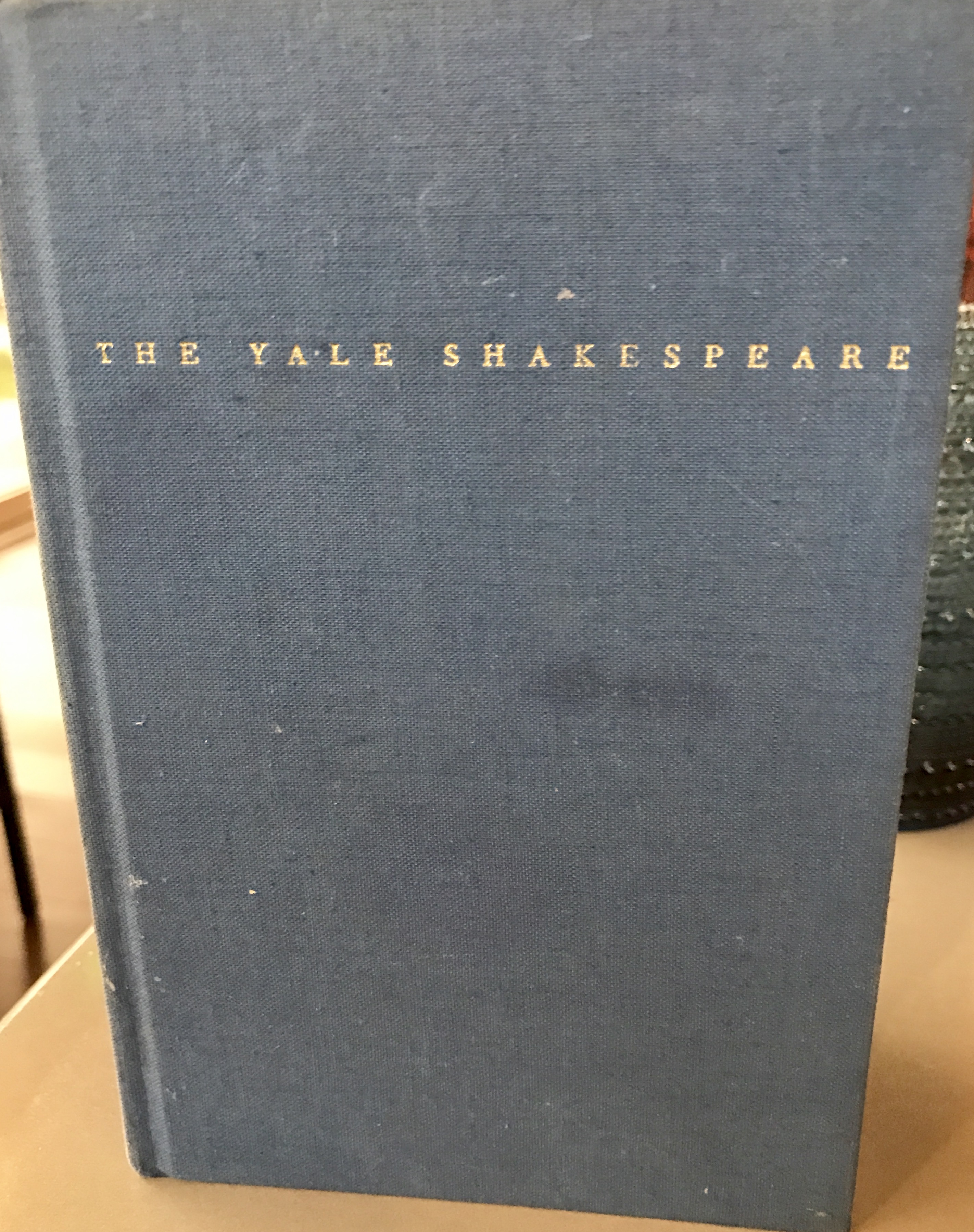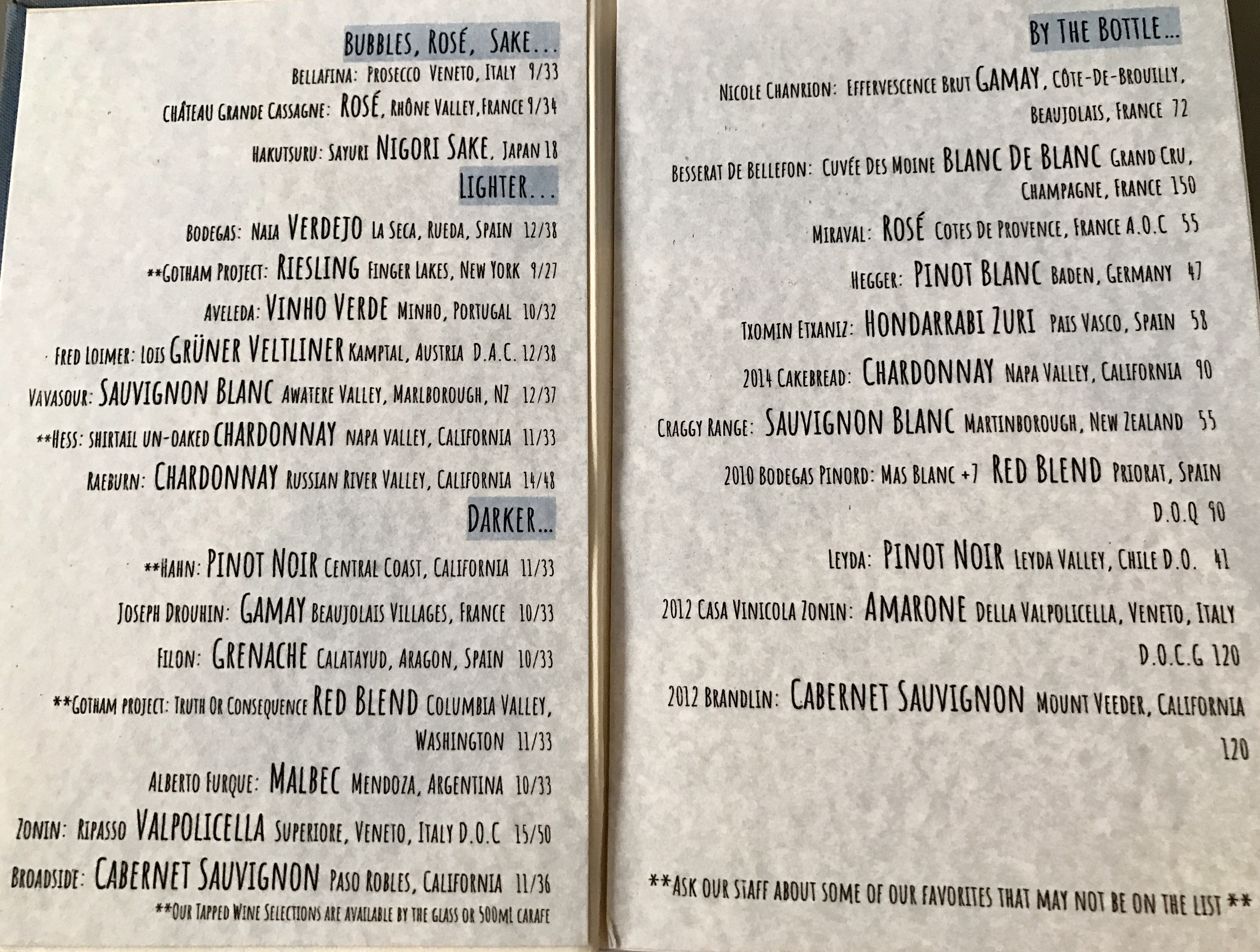 As Jenny Marie also mentioned in her post that they had the Grüner…so did we. I had never had Grüner before and it was lovely. Very soft, elegant with a rounded, velvety finish. I will definitely order this again!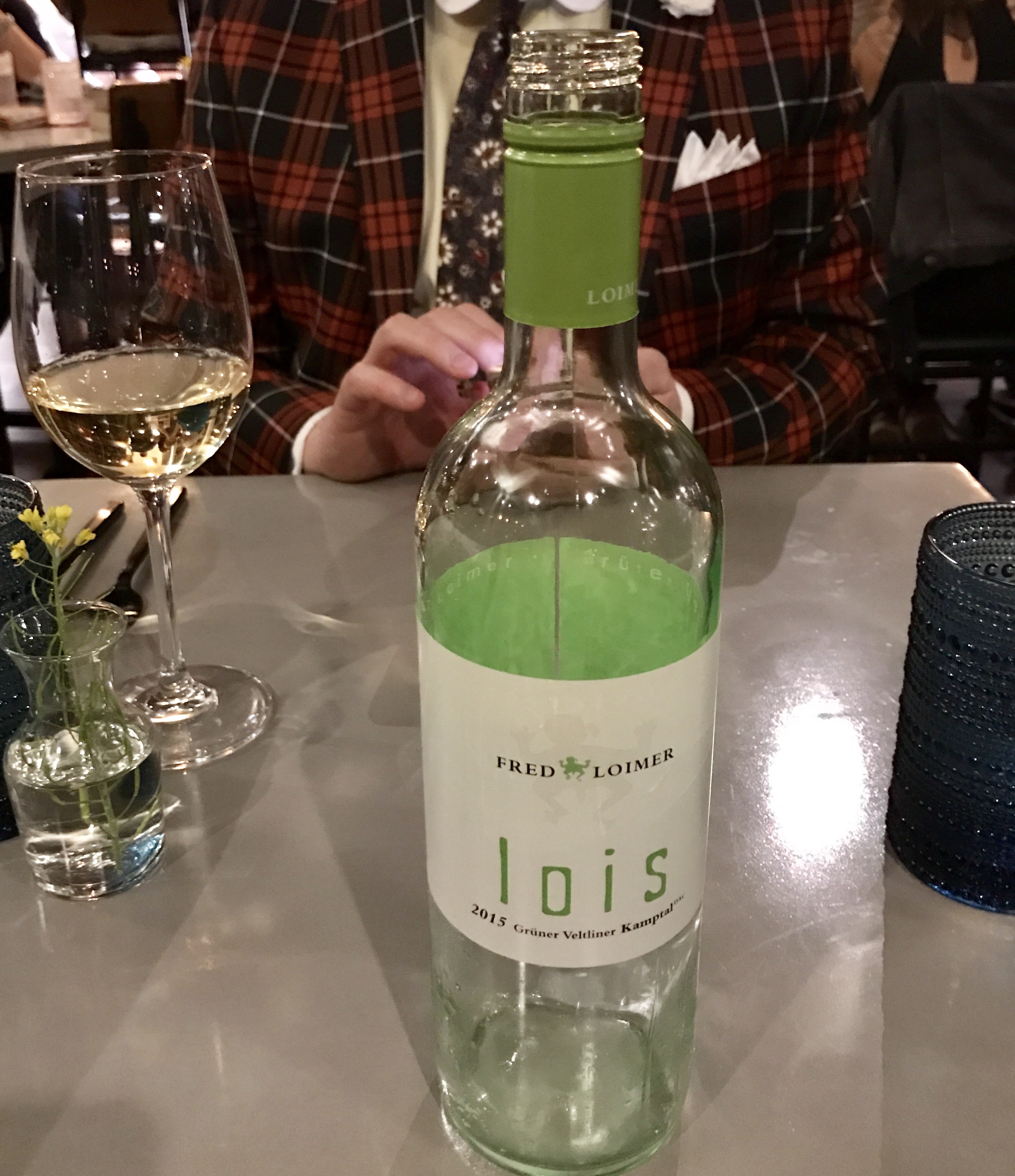 However, we started with cocktails from the mixed drinks menu. They do not have a liquor license so head Beverage & Hospitality Manager, Jessika Palombo aka JP, uses true creativity with this menu. I was skeptical at first, but found myself very pleasantly surprised. I ordered the All Things Rose…Dry Rose, Lillet Rose, Lemon, Lavender & Peychaud's Bitters. It tastes as good as it looks!! Not too sweet,  just right!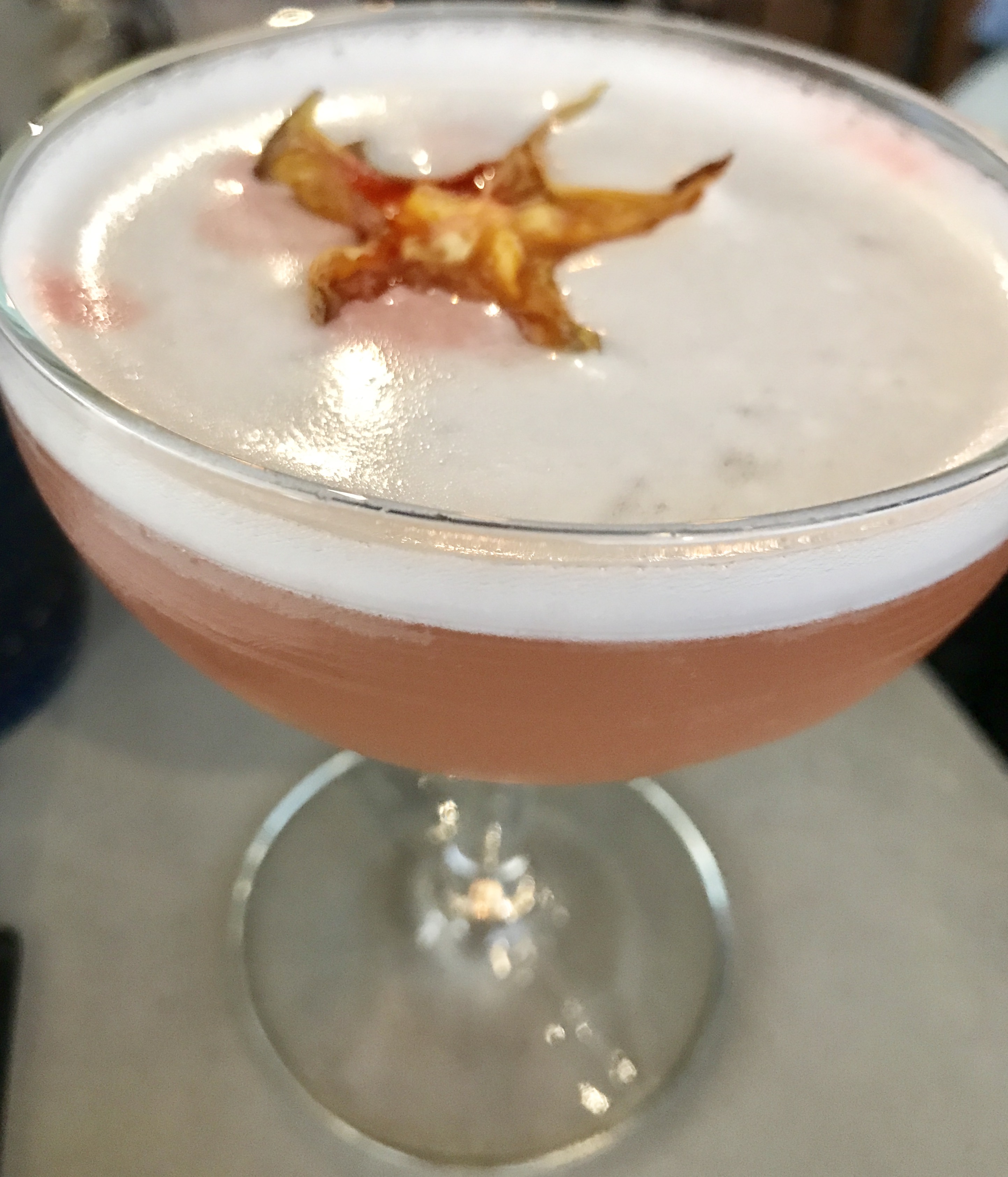 Kevin ordered the No Strings Attached…Vinho Verde, Muddled Limes, Cayenne & Honey. He likes things spicy and so do I, but I still liked mine better. This was one great concoction as well, however!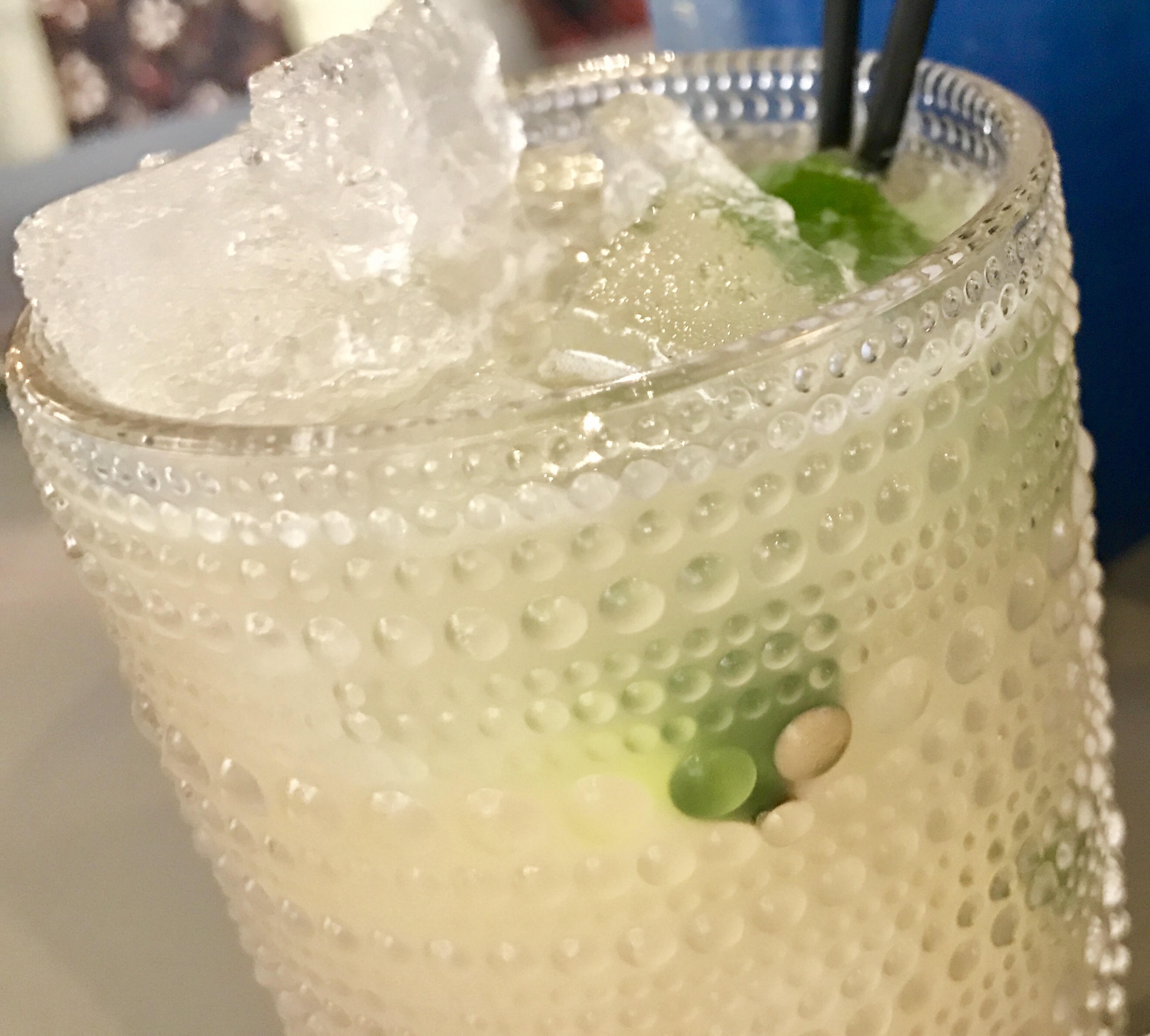 Let's get to the food now because this is where I fell in love head first. Because we had read from several reviews that the Roasted & Raw Roots salad (Beets, Carrots, Cashews & Sorghum Vinaigrette) was amazing, I just could not contain my curiosity. Jenny Marie said this, "the stand out was the root vegetable salad. I could not stop eating this, and I would like this delivered to my house every day if possible. There was sorghum vinaigrette along the sides, which was more like a paste, and housemade granola sprinkled all over. Lovvvveee this." Ward Smith said this, "The Roasted & Raw Roots with beets, carrots, cashews,sorghum vinaigrette were impeccable." Karen Lucas said this, "The roasted & raw root plate was delicious, grown mainly from the garden outside." Just a little hype to live up to, right? Let me tell you! I could eat that every day. The mix of the crunchy granola with the vegetables and a little bit of sweet and tangy had my tastebuds doing the Jitterbug! Wow!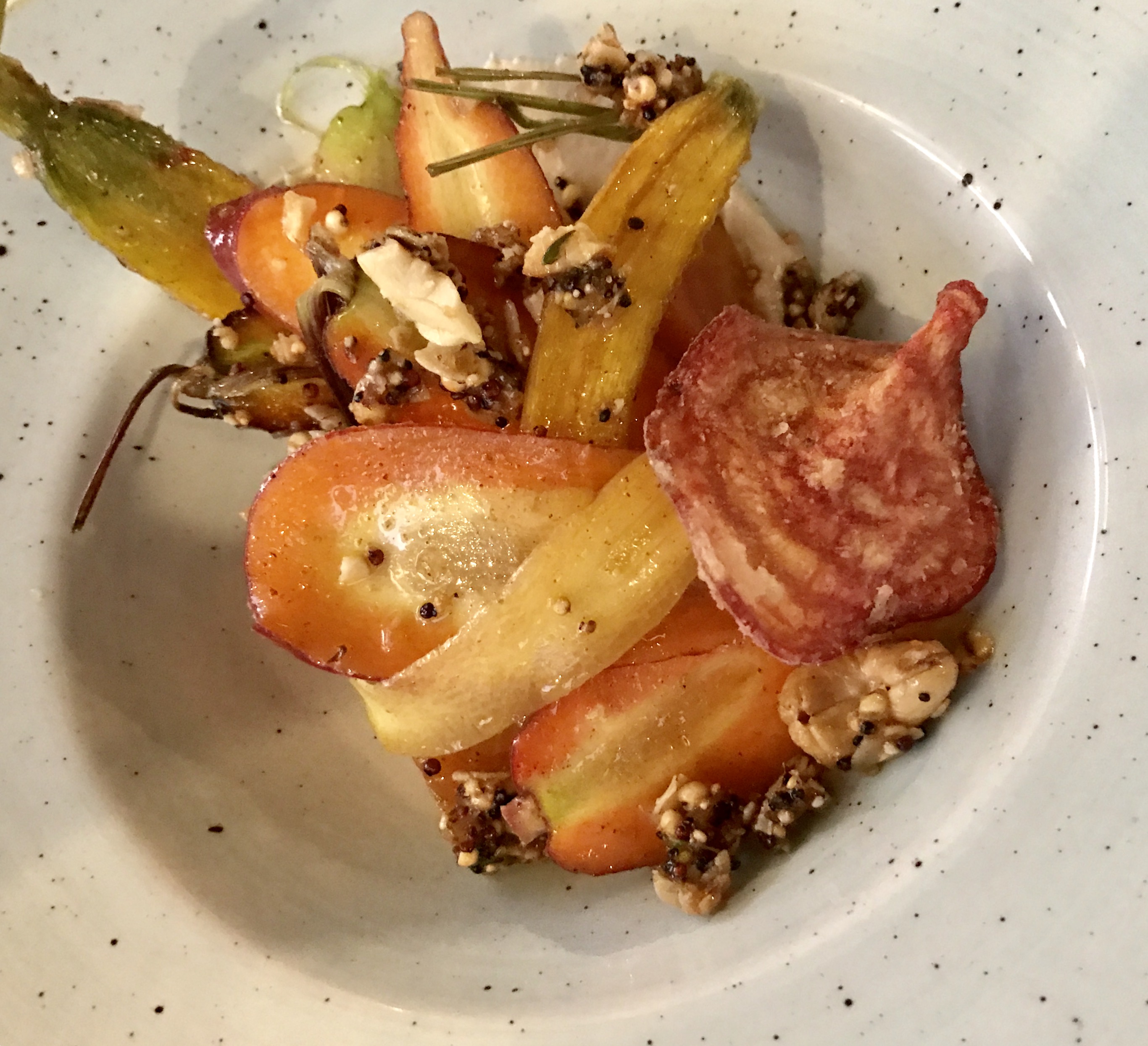 Next we ordered the Clams & Mussels (Bacon, Lots of Herbs, Vermouth & a Torn Baguette. I just recently learned to love Clams and never really eat Mussels but the dish sounded so fantastic that I was dying to try them. To quote Kevin, "Some of the best, most tender Mussels that I have ever had. The broth was so amazing! And the bread…well I am a Jersey boy and that bread could hold its own in NYC." We were literally eating the broth with a spoon after all of the Clams & Mussels were gone.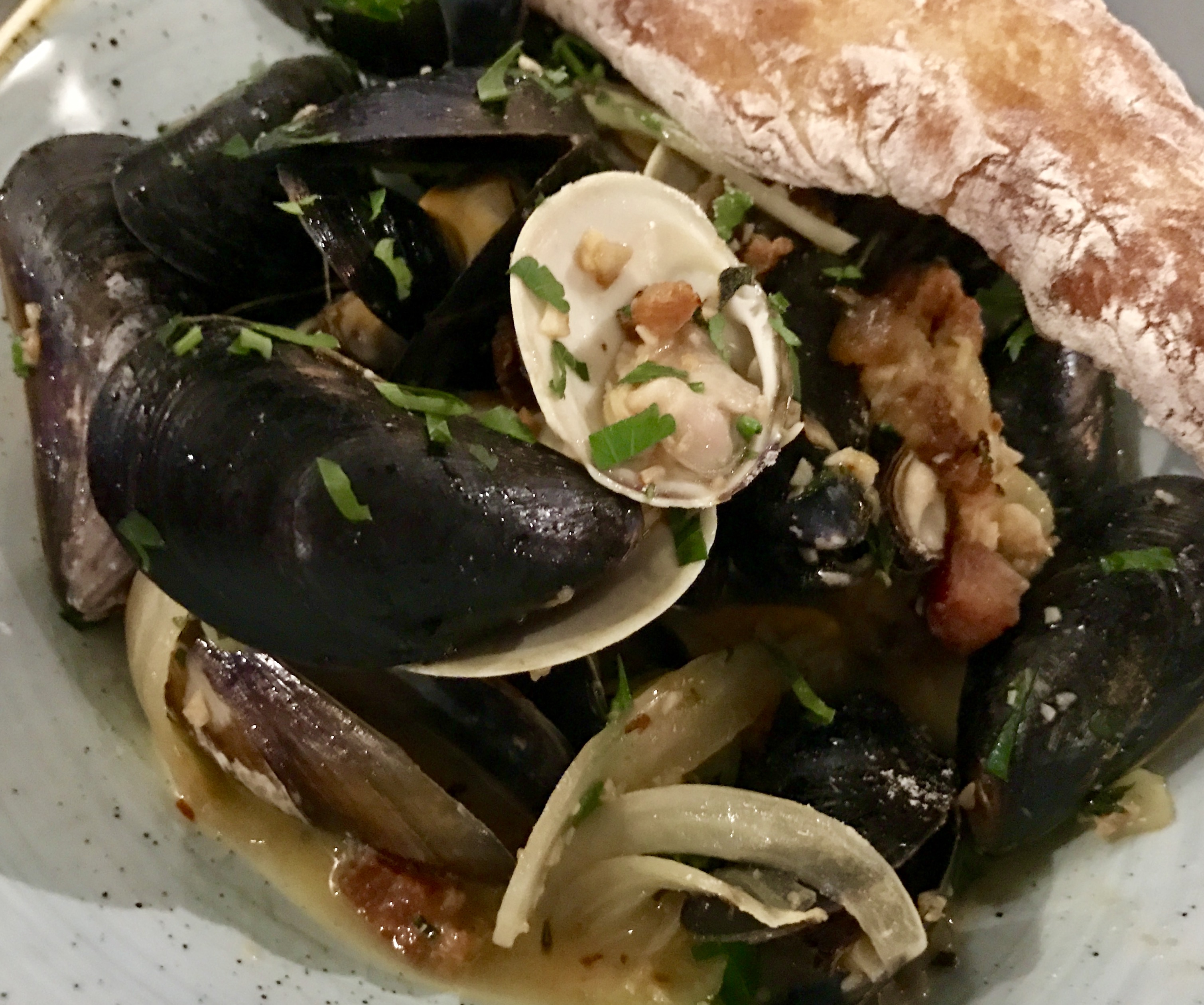 For our dinner entree we selected the Fish which that night was a Queen Snapper. It is served with a Tom Yum Broth, Tomatoes & Mushrooms. This quote comes from Karen Lucas, "The Main plate of queen snapper with an Asian inspired broth was a sumptuous orchestration of gastronomical delights!" I could not have said it better myself. Cooked to perfection! I might have added a little salt for my tastes, but I am extraordinary when it comes to salt.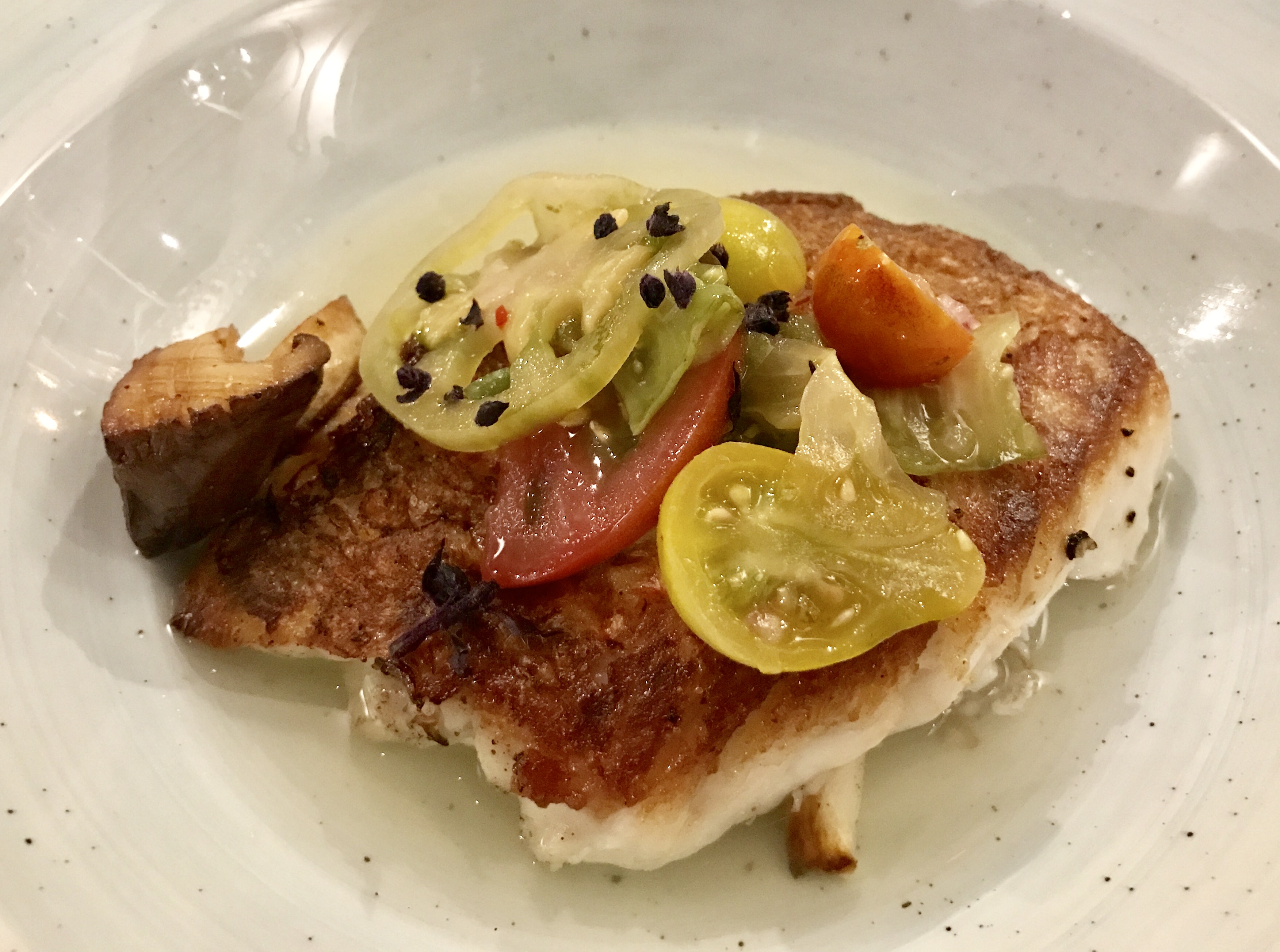 Executive Chef, Lauren Macellaro, has outdone herself! So much so that we NEVER order dessert but I could not help but try the Brown Butter Cake…it sounded amazing! And was it ever worth every calorie. Wow! She created this recipe while at Cucina 24 in Asheville, NC and brought it with her to us. Aren't we lucky??!! Oh, and the dessert menu is on the back page of the table book and it has an old time library sign out card in the back with the date stamped on it for you to sign. Just another part of the total experience…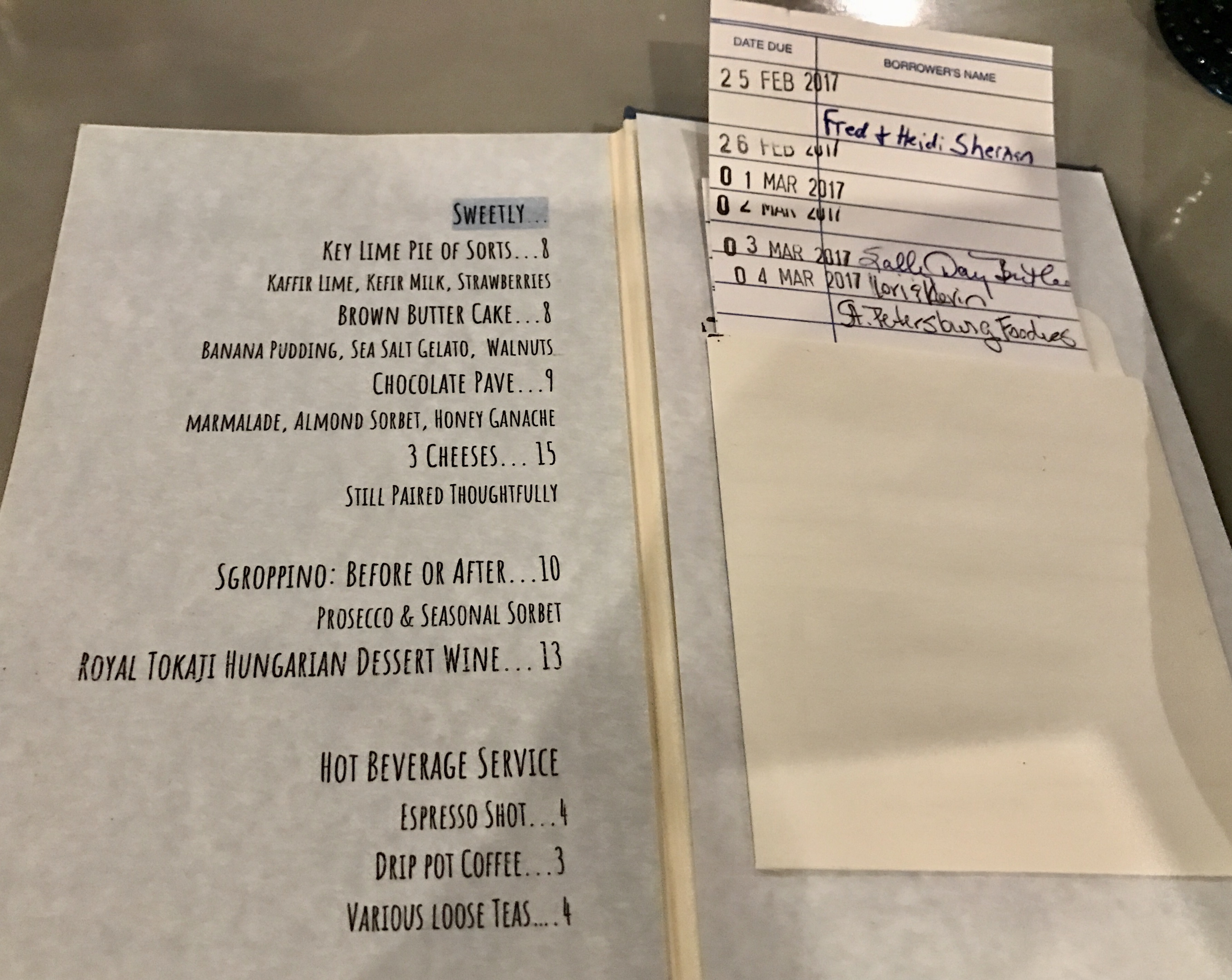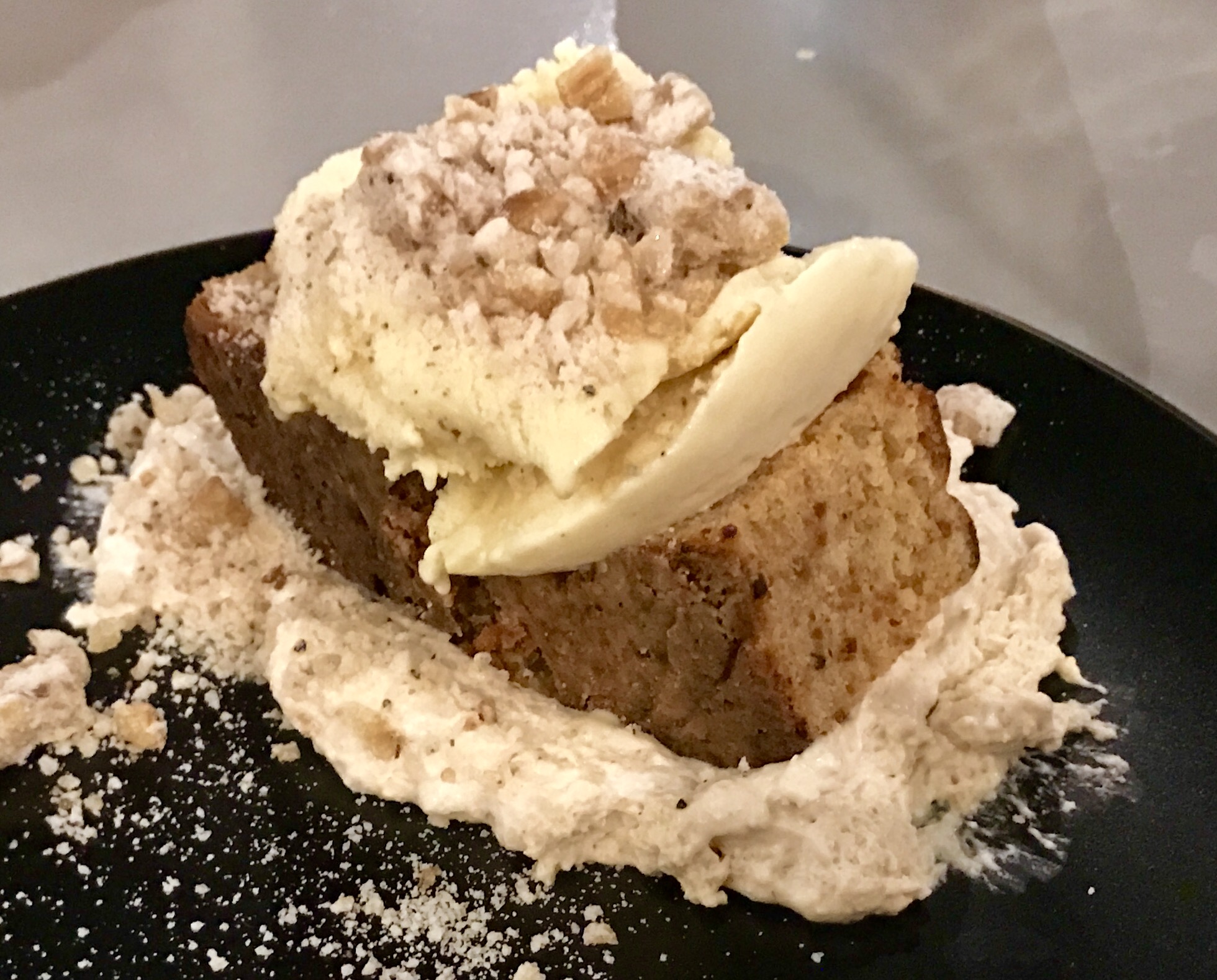 We finished our evening and dessert with a lovely cocktail that I completely forgot the name of. But the picture is pretty.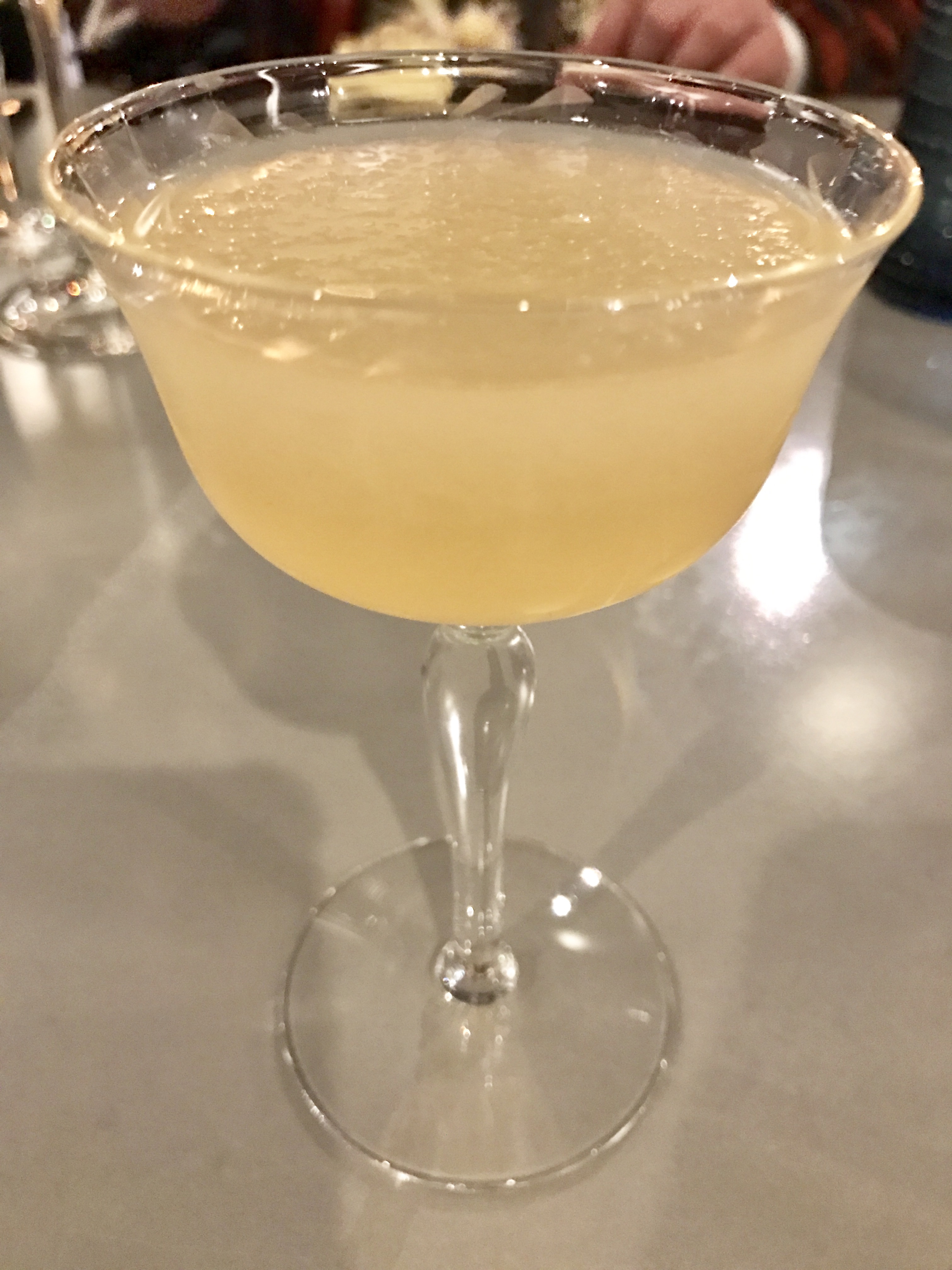 To wrap things up, Karen Lucas said it best in our Facebook Group, "this restaurant has raised the bar for dining in St Pete!" It certainly has! The Reading Room has elevated our St Petersburg Foodies scene to another level. Welcome! We are so glad you are here!
A modern approach at nostalgic tastes while trying to create new taste memories along the way. Our garden is to inspire and connect us with food in the way it was always intended to be.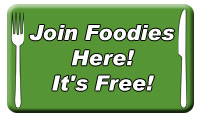 More Foodies News, Reviews & Recipes
2 Responses