Czech it Out! The Good Times Continental Restaurant in Tierra Verde
Czech it Out! The Good Times Continental Restaurant in Tierra Verde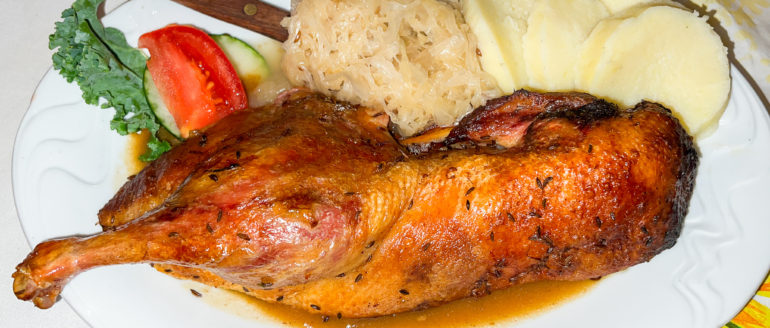 There's a hidden gem that's been serving continental cuisine for the past 40 years in Tierra Verde that you must check out for a warming mix of hearty comfort food and divine European flavors. The Good Times Continental has a menu filled with classic Czech dishes like roast duck, schnitzel and sauerkraut not to mention a great wine and beer list with both imported and domestic pours and dreamy desserts. Since 1977, The Good Times Continental has been making made from scratch dishes in this quaint restaurant. The owner is from the former Czechoslovakia (now the Czech Republic and Slovakia) and has a strong passion for making sure each plate comes out perfect, and believe me, they did.
A cozy interior decorated with old photos and art paired with white table cloth linens adds charm to the restaurant. Our server Terry was wonderful and helped sway our decisions for their house Cabernet and dinner choices.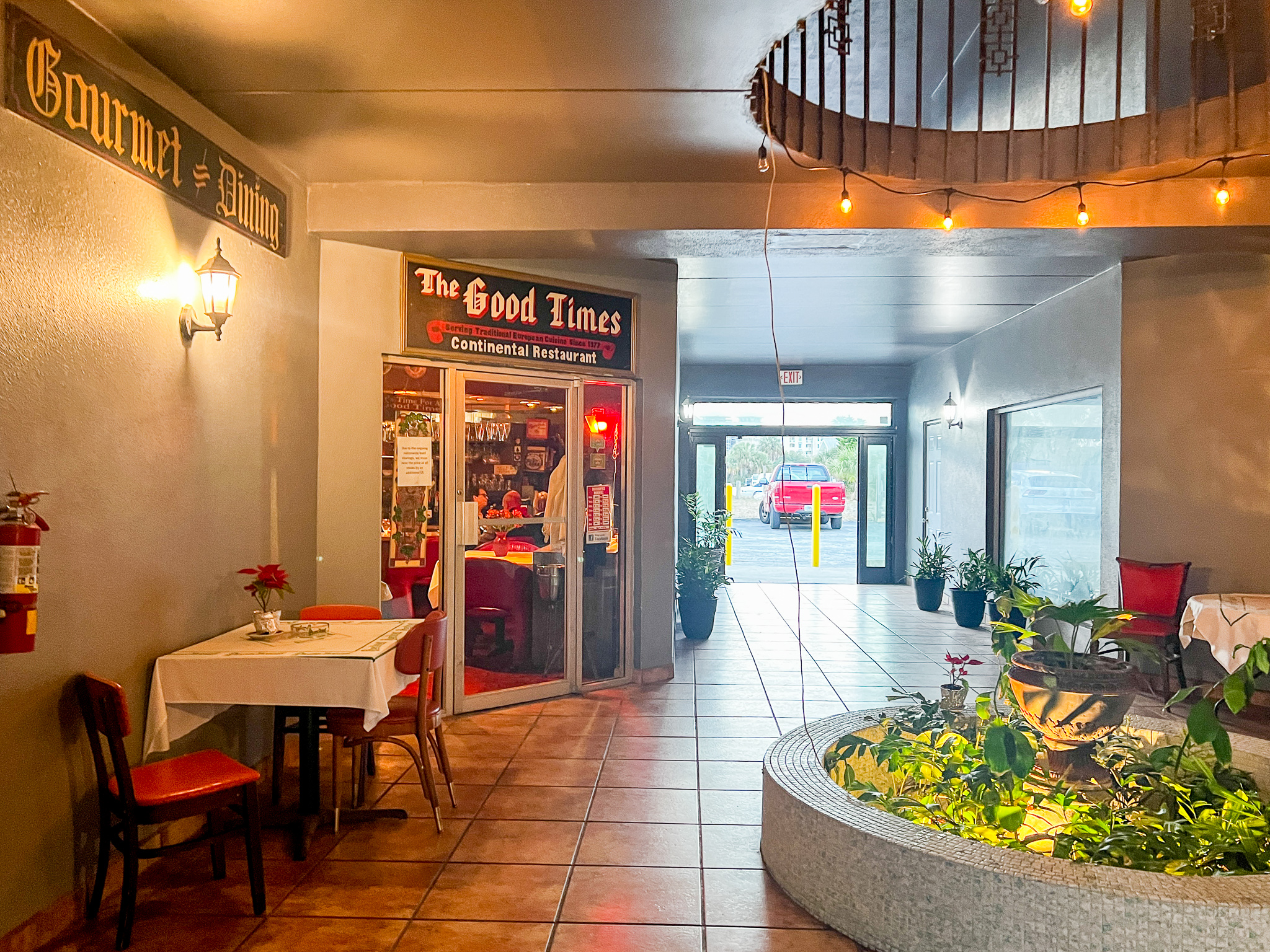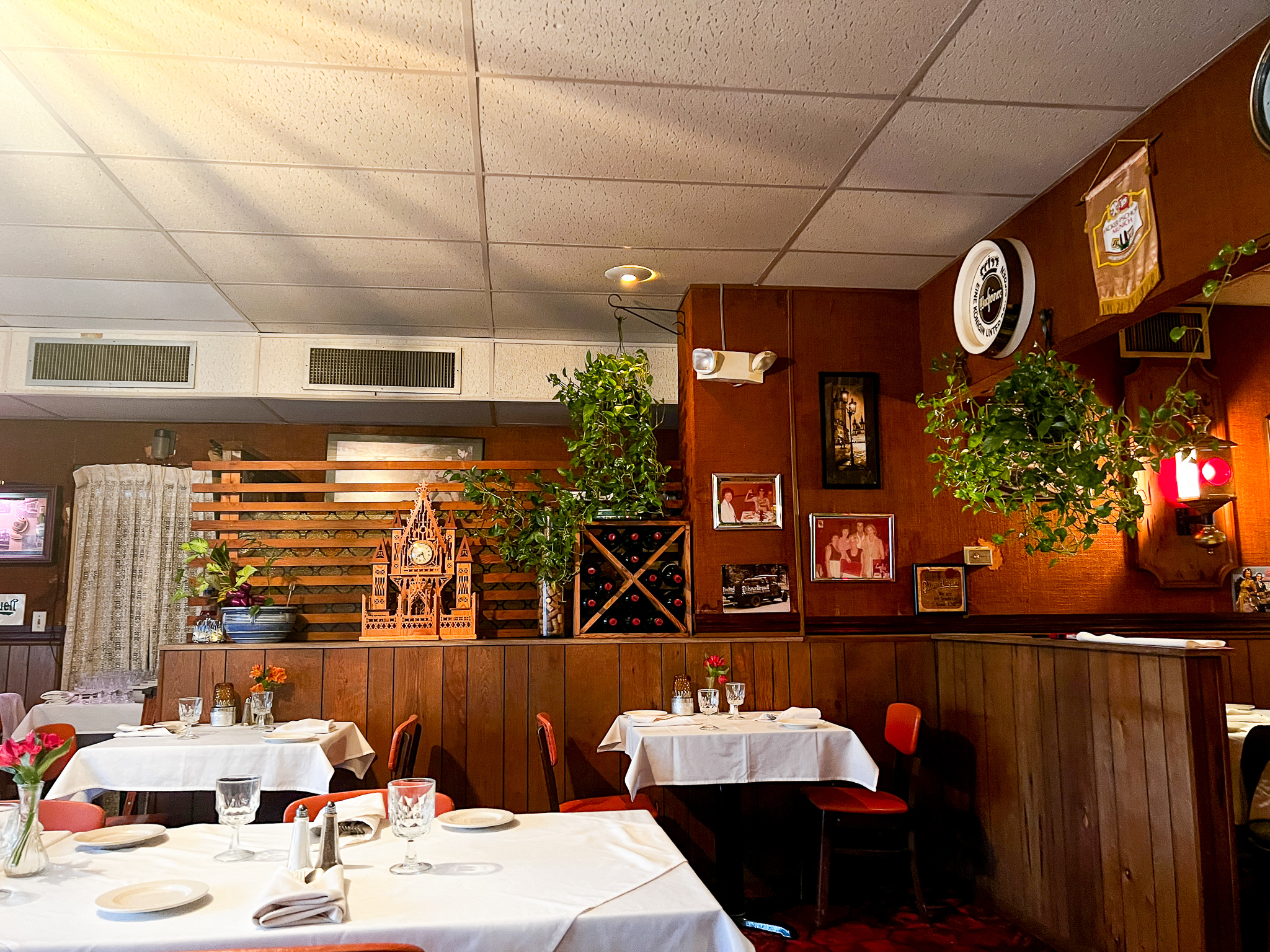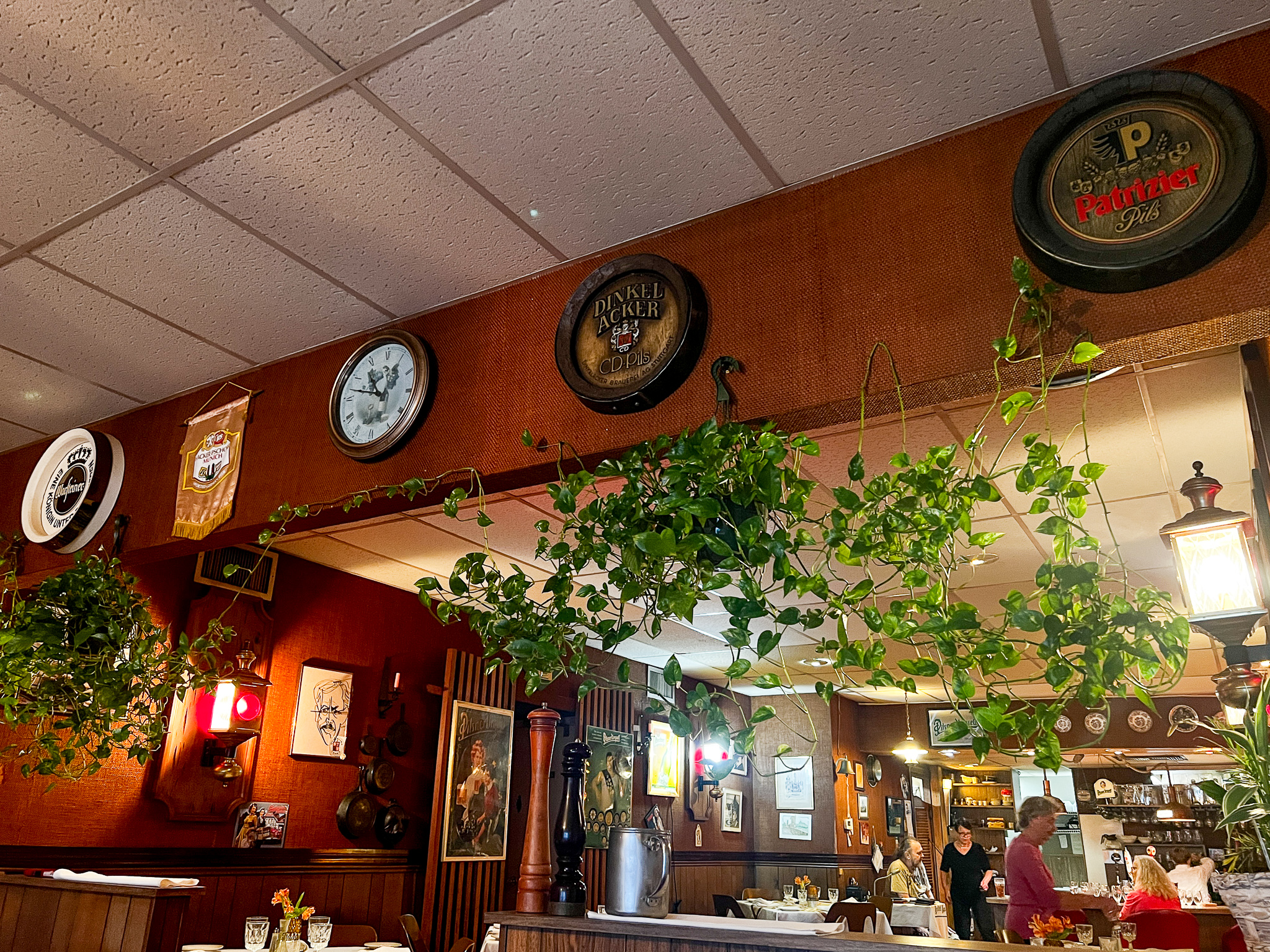 The menu items are all made from scratch and you'll notice the freshness after the first bite. They have a variety of choices like fish, fowl, beef, veal and pork all prepared in those European styles that we all love. Every entree comes with the choice of the soup of the day, a tossed salad with Ceasar dressing or a cucumber salad with a delicious dill sauce.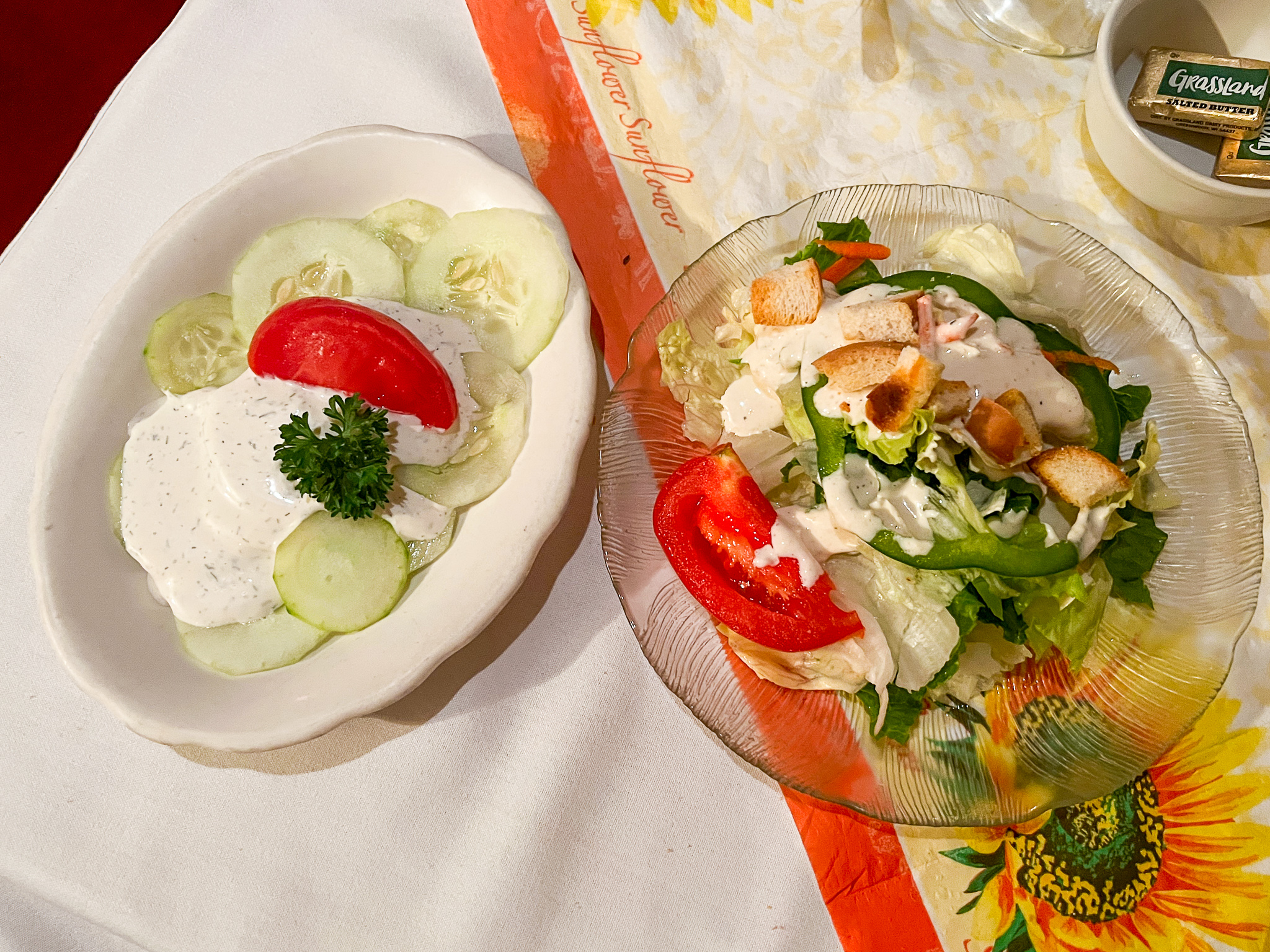 The sliced cucumber and dill sauce was fresh and simply delicious. The tossed salad was crisp and the highlight was their house made, creamy Ceasar dressing drizzled on top.
We quickly noticed that the most popular item here had to be the Roast Duck as we saw multiple plates come out of the kitchen throughout the night, we almost started counting how many we saw. It was probably around six. We also got a recommendation from a couple eating next to us that it was the best duck they've ever had and they've been regulars at The Good Times for years. Kevin told me before my visit to try the duck. So of course, after all of this hype, I ordered it and I was blown away because it was outstanding.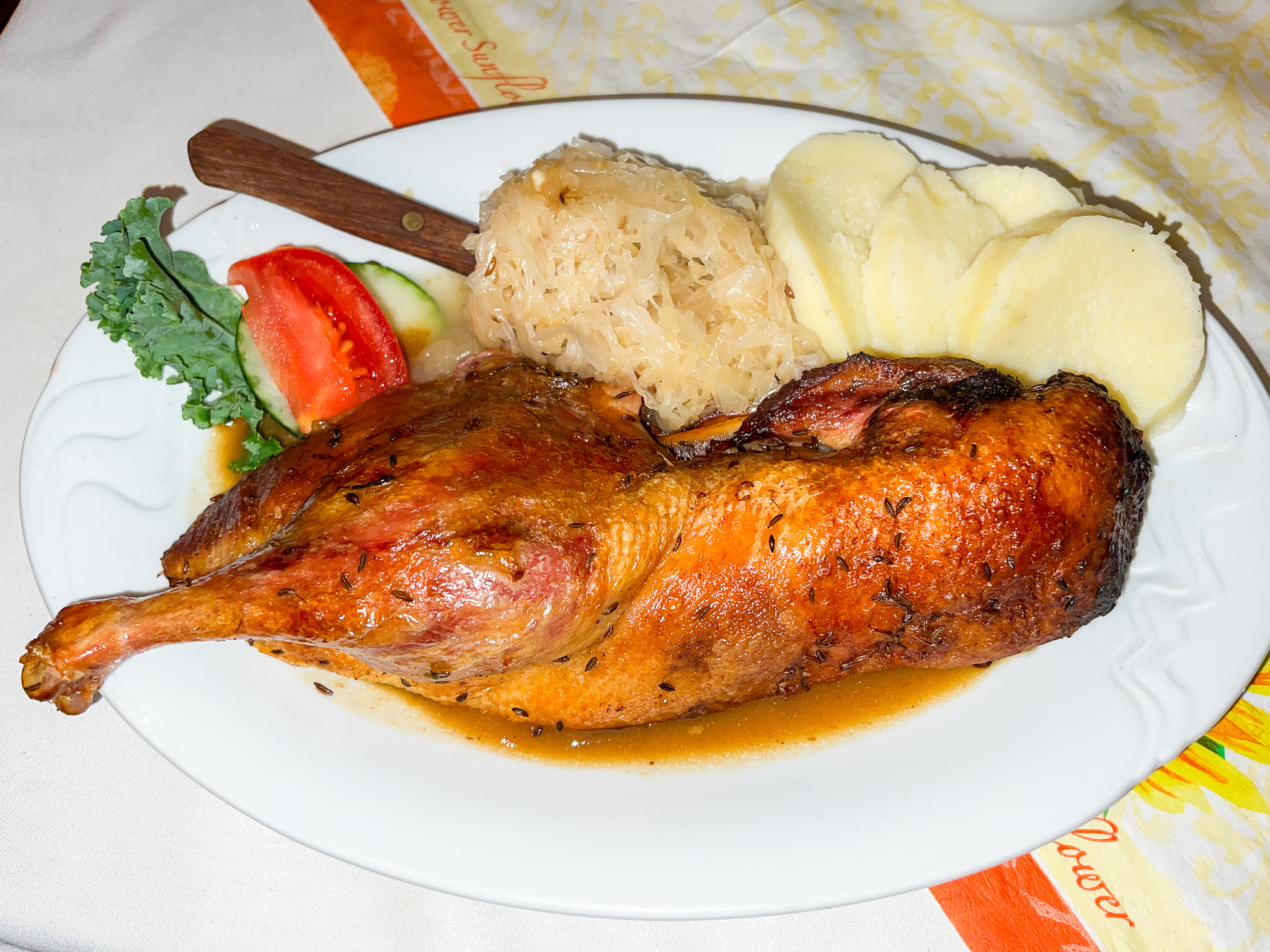 The flavors on this one iconic dish blew me away. The Roast Duck is half of a Long Island Duck served with sauerkraut and dumplings. The duck meat was lean and not gamey at all, instead, it was melt in your mouth delicious. The crispy browned skin was just right and the herbs were light yet noticeable. The duck is accompanied by a few buttery dumplings, which were perfect for soaking up the thick and creamy gravy. The sauerkraut was vibrant and I ate the entire pile of it and I don't even really love sauerkraut all that much, so that says something.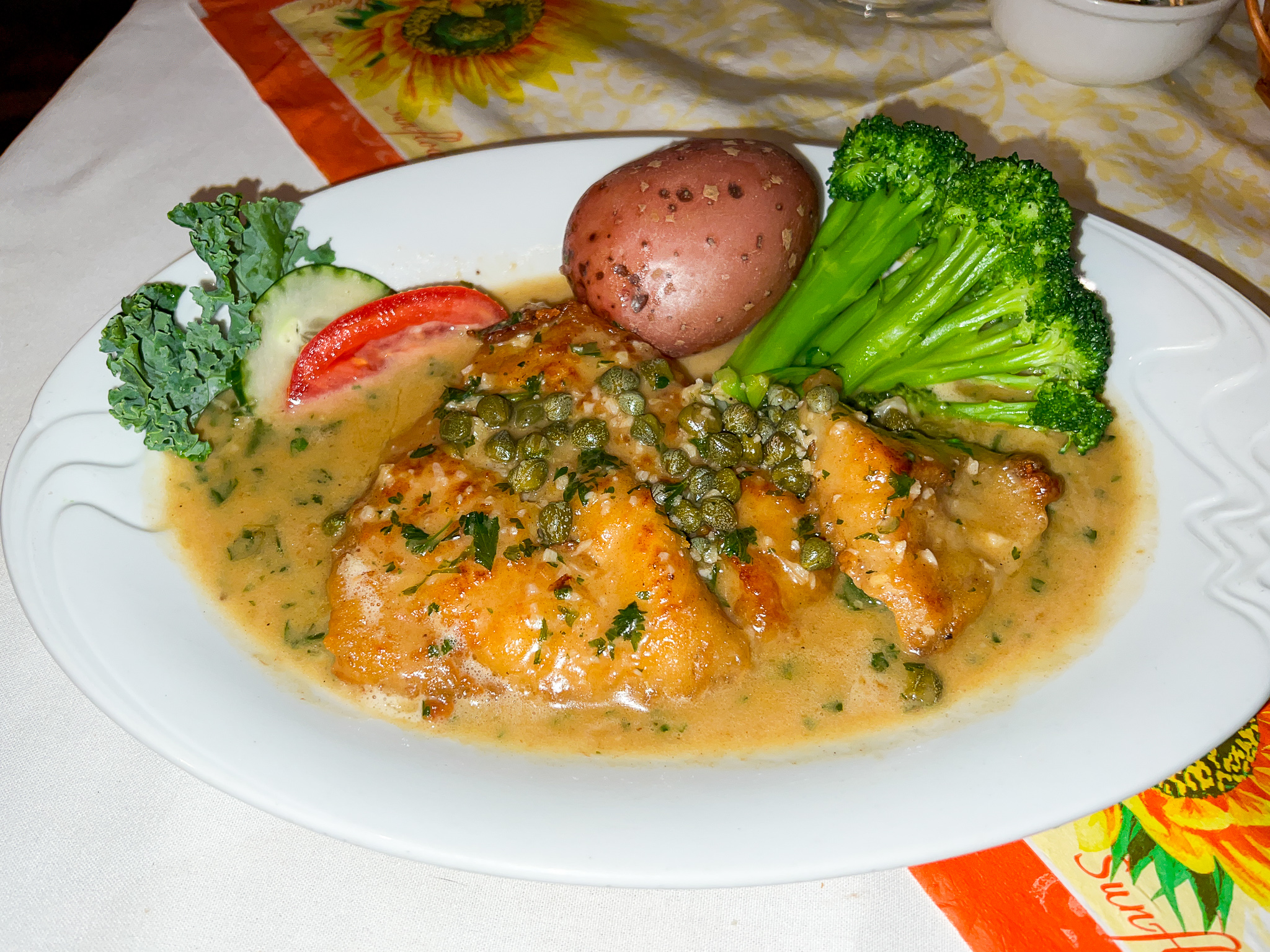 The seafood on the menu is all caught locally from the Gulf and is served with a potato and vegetable.
They have Scamp grouper which is known for being one of the most esteemed grouper of the Gulf. You'll pick what style you prefer between Muniere, Virgin, Piccata or Almondine. We went with the Scamp Piccata which is sautéed with lemon butter, capers and garlic. The grouper was excellent and absorbed the lemon butter marinade in a way that had us wanting more. The entire dish was flavored so deliciously that there was not a single bite left. Doug, who ordered this dish, doesn't love capers and yet he ate them all. I have to believe it was because of the way they were seasoned and smothered in the lemon butter, they were so delicious and hard to resist.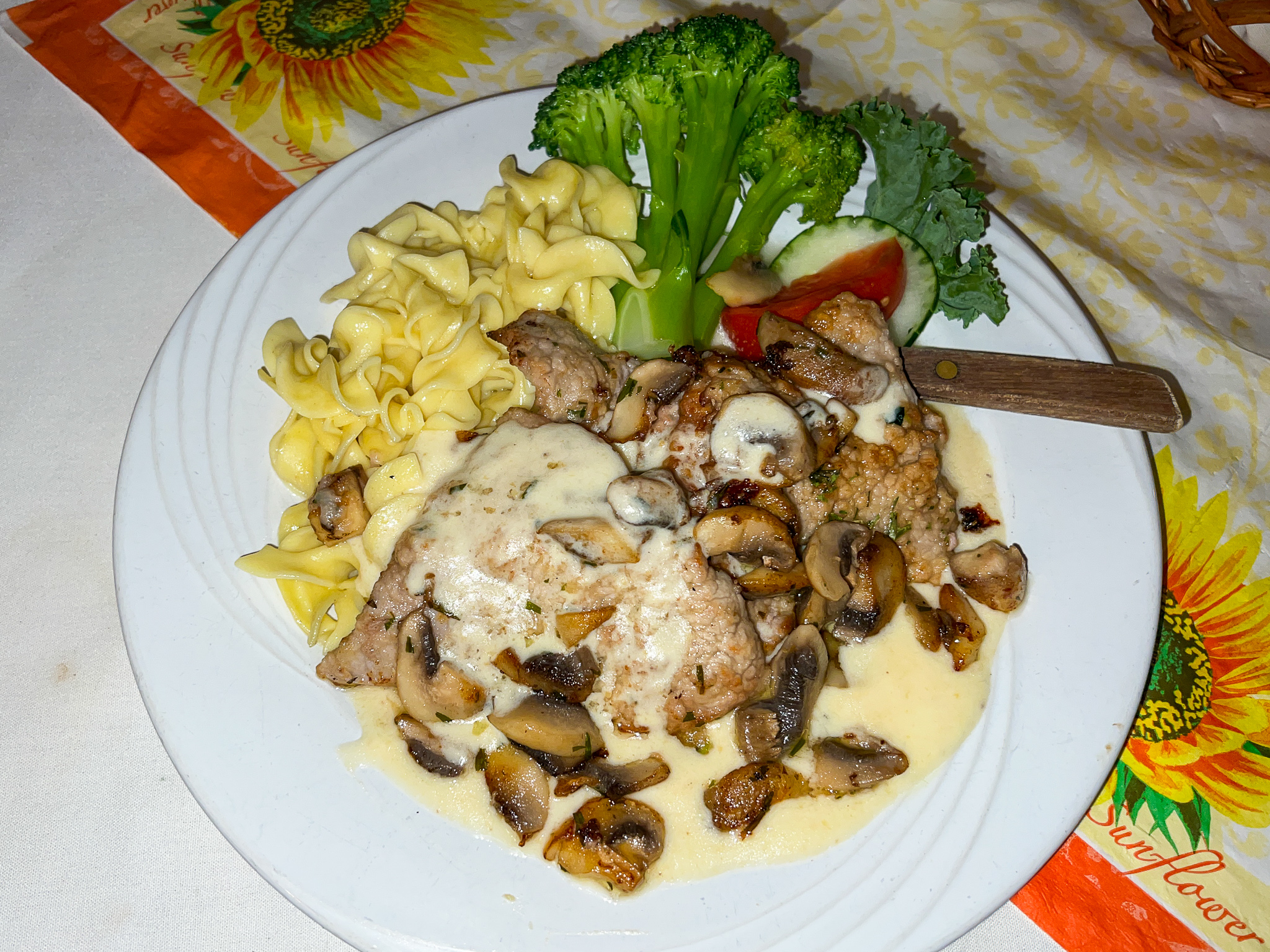 The Veal Scallops Orloff is medallions sautéed in fine herb butter with sauce mornay and mushrooms with noodles. Like the others, this entree was perfectly balanced with a creamy sauce and seasoned meat. The veal was cooked to perfection and we all especially loved the pairing of the soft noodles with it.
Even though the entrees will fill you up, you'll want to save room for dessert because the apple strudel was amazing.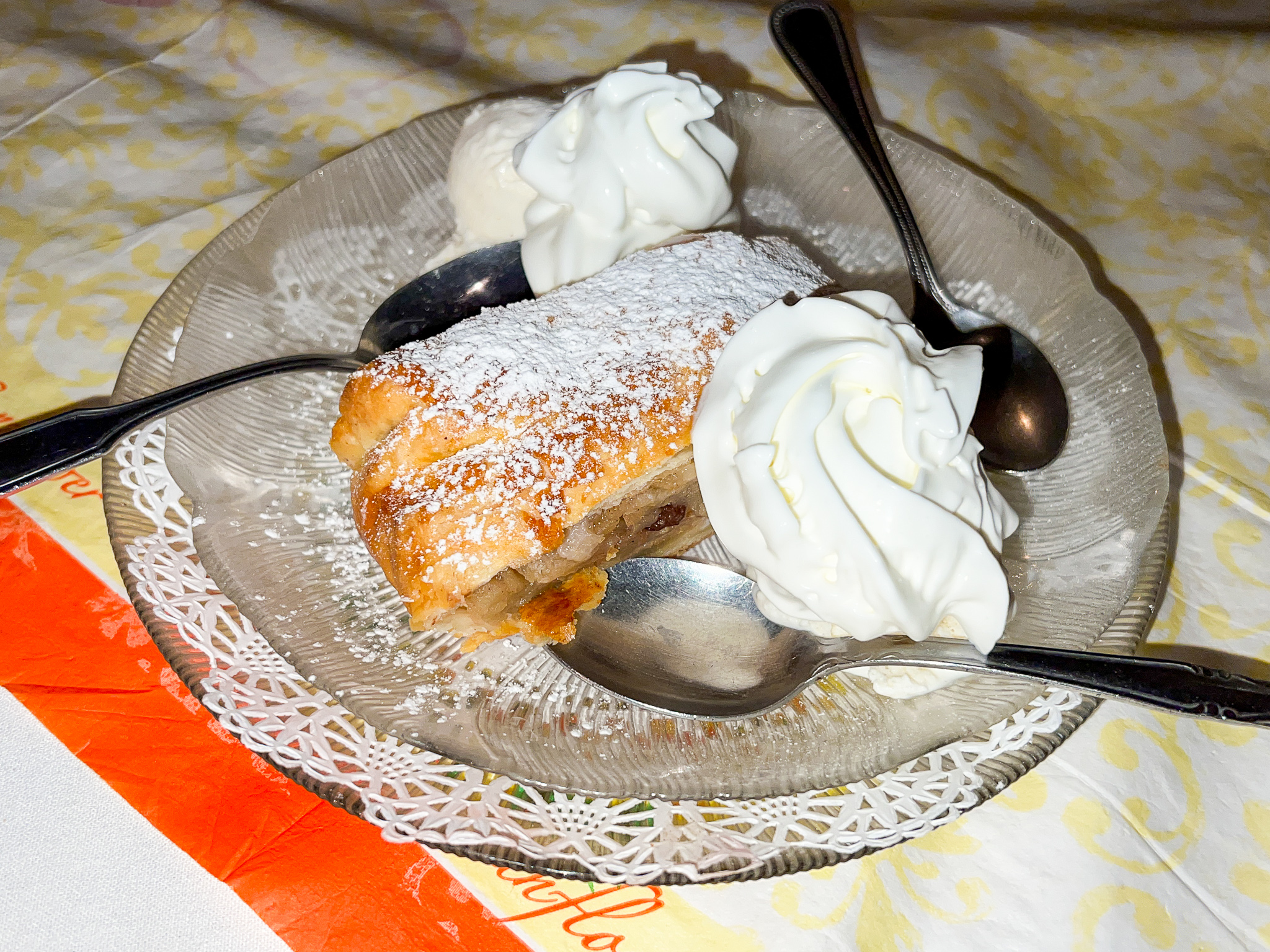 It's certainly the best apple strudel I've ever had and made for the perfect nightcap with its warm pastry and glazed apple pieces topped with cool ice cream.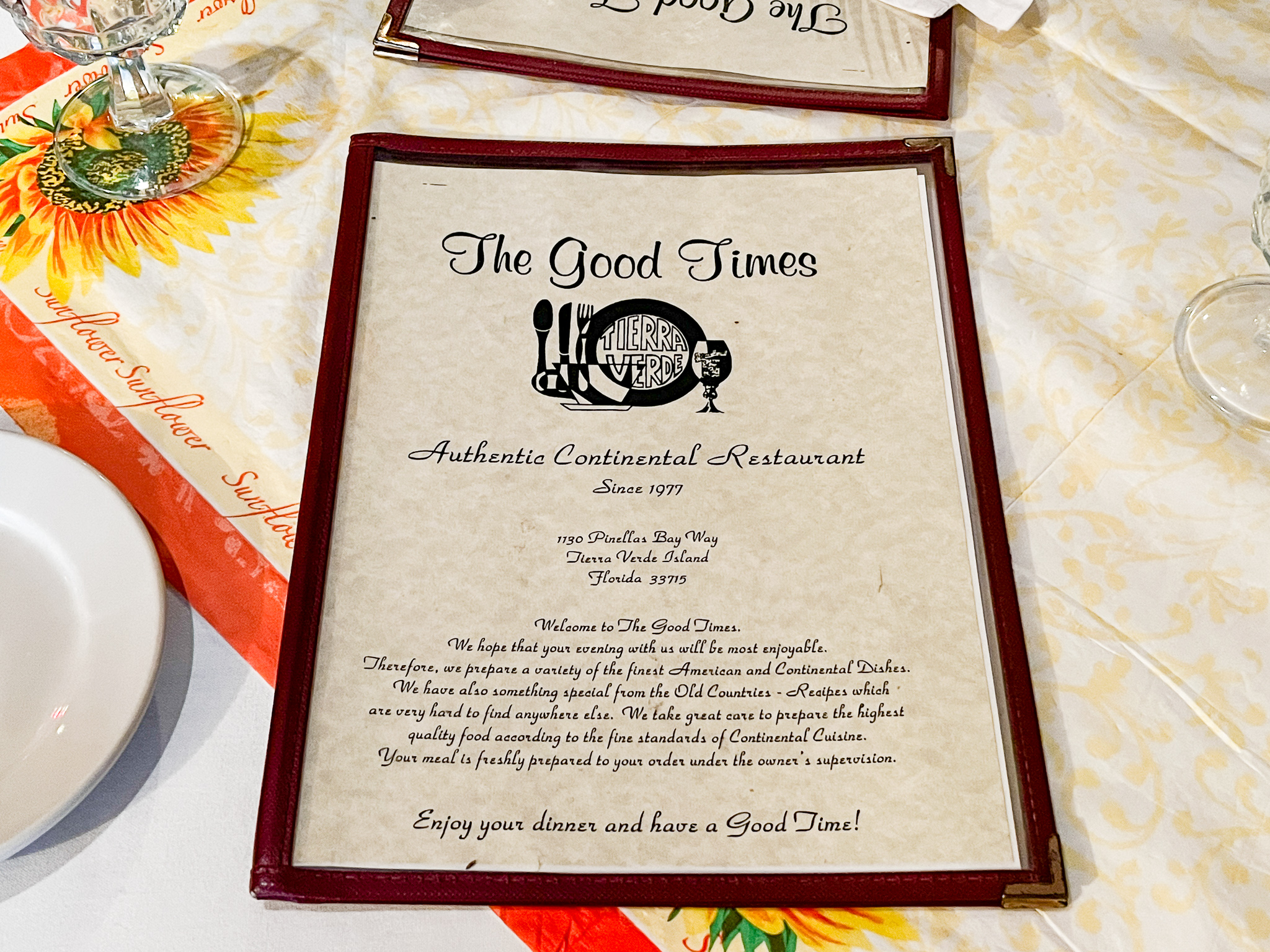 You'll certainly have a good time when dining at The Good Times Continental Restaurant. The whole experience was one to remember from the nice service, extraordinary dishes, and sweet dessert. This restaurant is such a treasure in Tierra Verde. If you're looking to be transported to old world Czech, be sure to plan your next visit soon.
European Restaurant in Tierra Verde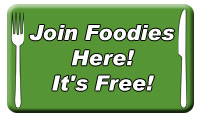 More Foodies News, Reviews & Recipes
2 Responses