One of my all time favorites at Gratzzi Italian Grille is the Veal Marsala. I get this 50% of the time. It has mushrooms and prosciutto. It is served with chef's market vegetables, and what I like to call a "Baby Lasagna" which you can see on the top left of the plate. It is actually a little polenta, ricotta cheese and tomato sauce sandwich that I do not know the name of. Like I said, the Veal Marsala is so good that I get it half the time I go to Gratzzi. (There is also a choice of Veal Piccata which is excellent as well. It has artichokes, capers, and a lemon wine sauce.)
My regular accompaniment is the Italian Wedding soup. It is highly likely that this will be the best Italian Wedding Soup you've ever had. It's a Tuscan recipe with chicken, spinach, mini meatballs, parmesan and acini di pepe pasta. It's hearty and delizioso!
Another favorite that I get on a regular basis is the caesar salad, or "Insalata Cesare" - Crispy hearts of romaine, house made caesar, shaved Padana parmesan and rustic croutons. I like that it is served with the full romaine leaves, and it is always so crisp and fresh that it seems like it was just picked that day. The dressing is super good - creamy, a little cheesy, and tangy.
Gratzzi Italian Grille
211 2nd St S,
St. Petersburg, FL 33701
Phone:(727) 623-9037
http://gratzzigrille.com/
OpenTable Reservation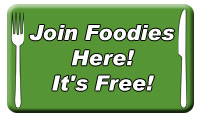 DISCLAIMER: Kevin, Lori, Gina, & Abby do not dine anonymously (this would be impossible) and we sometimes get free food (though never expected). However, we dine with the locals and we support our own. You will always get honesty in a respectful manner.