Hawkers Offers a Tour of the Streets of Asia
Hawkers Offers a Tour of the Streets of Asia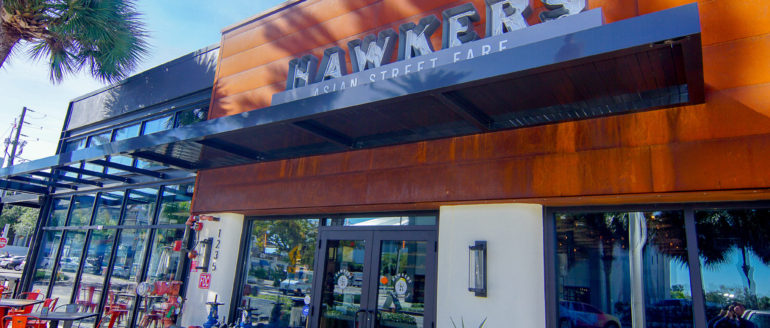 Hawkers Asian Street Food Provides an Eclectic Mix of Asian Family Recipes of Old
The Edge District of St. Petersburg just keeps getting better and better, and one of the hippest and tastiest places to eat and hangout is Hawkers Asian Street Fare. The St. Pete location has been open a little over a year now, and it's usually bustling with locals and tourists alike.
Hawkers has delicious family recipes from several Asian locales including; Japan, Korea, China, Vietnam, Thailand, Malaysia and Singapore.
The name "Hawkers" refers back to Asian markets with food stalls where the vendors would "hawk" their goods – hawk means to sell goods, especially noisily or aggressively on the street – grammarist.com
"People are finding out that they can come here for dinner, and actually make a night of it. At lunch time, you're in and out, but at dinner, we have people that come in at 7:30, and then hang out afterwards 'til 10:30 just because of the fun, friendly vibe," says co-founder Kaleb Harrell.
One of the fun things you can do while making a night of it at Hawkers is to get a flight of Japanese whiskeys. "To my knowledge, no one else is doing flights of Japanese whiskeys. It's kind of a new thing that's been really well received."
Hawkers not only has great Asian food. They have a great story.
Kaleb is one of the four partners in the business, with the other three all being Asian. One of the partners is Kaleb's longtime childhood friend, Wayne Yung—whose mother used to say that Kaleb was more Chinese than him because Kaleb would eat anything at their house and when Wayne visited Kaleb's house all he wanted was American food.
Kaleb and Wayne went to high school and college together, and were even each other's Best Man at their weddings.
Then Alan Lo came along right after college. He was dating Wayne's cousin, and his good friend Kin Ho became the fourth partner to round out the quartet.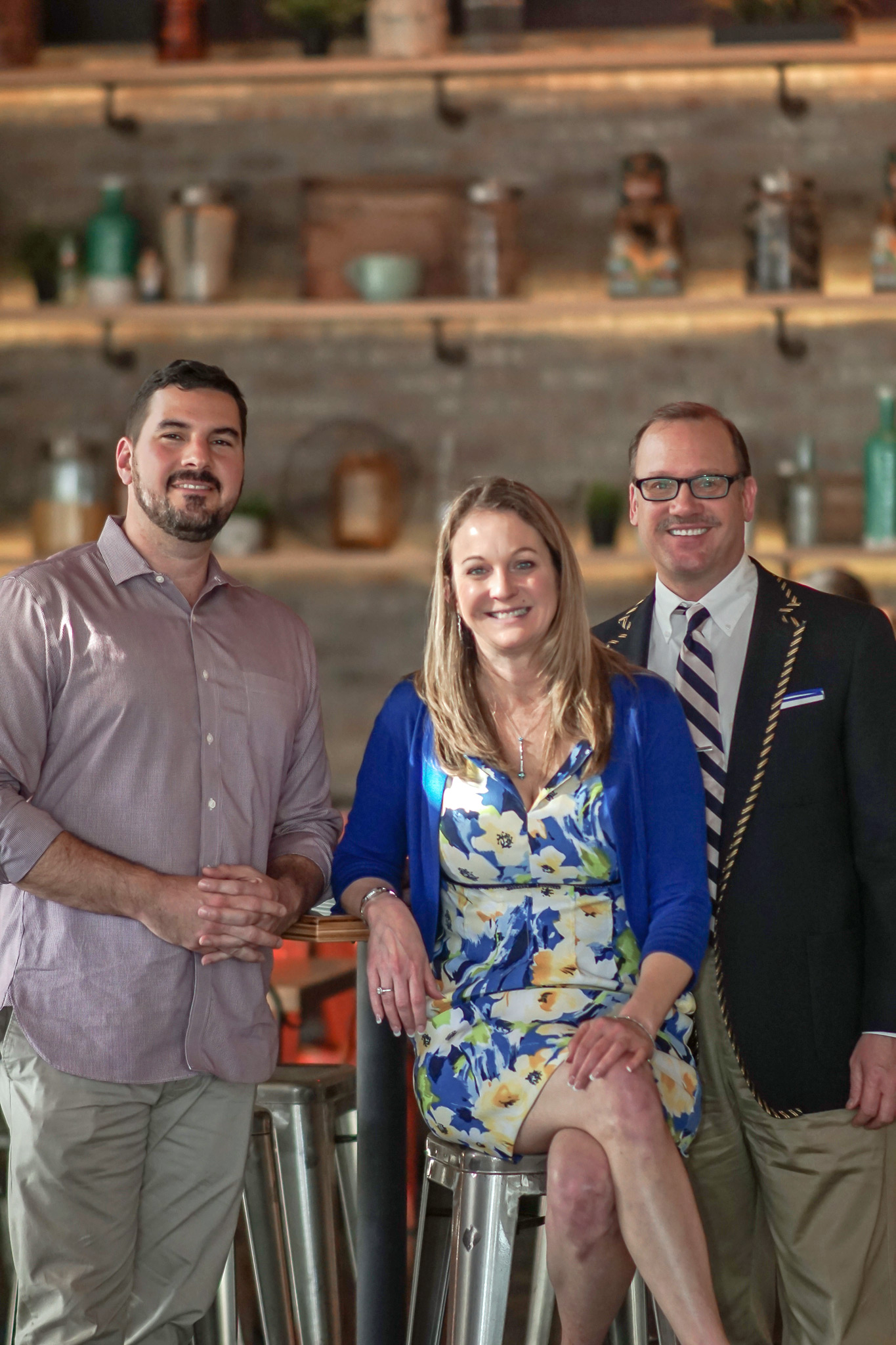 "So these two best friendships came together, and we were all traveling around together, this is back in 2008-2009, we were all foodies looking for really good food," as Kaleb continues his story.
"In 2010, we started having Thanksgiving dinners at Wayne's mom's house. We had potlucks where we would all bring a dish and $10 each that we would put into a pot, and whoever had the best dish would get the pot … it was great, except I never won."
This tradition originally started with just the younger generation, but then it evolved where the older generation got involved and started bringing dishes that were old family recipes of nostalgic Asian comfort food.
"That's where we derived a lot of our menu items from. I would say about half of the menu came from family recipes that were handed down."
The four partners, prior to starting Hawkers were all running their own separate businesses, when Alan called and said that he had an "in on a lease on a Mills Avenue (Orlando FL) property."
They had joked around in the past about opening a restaurant and said that it was a horrible idea, that all restaurants fail …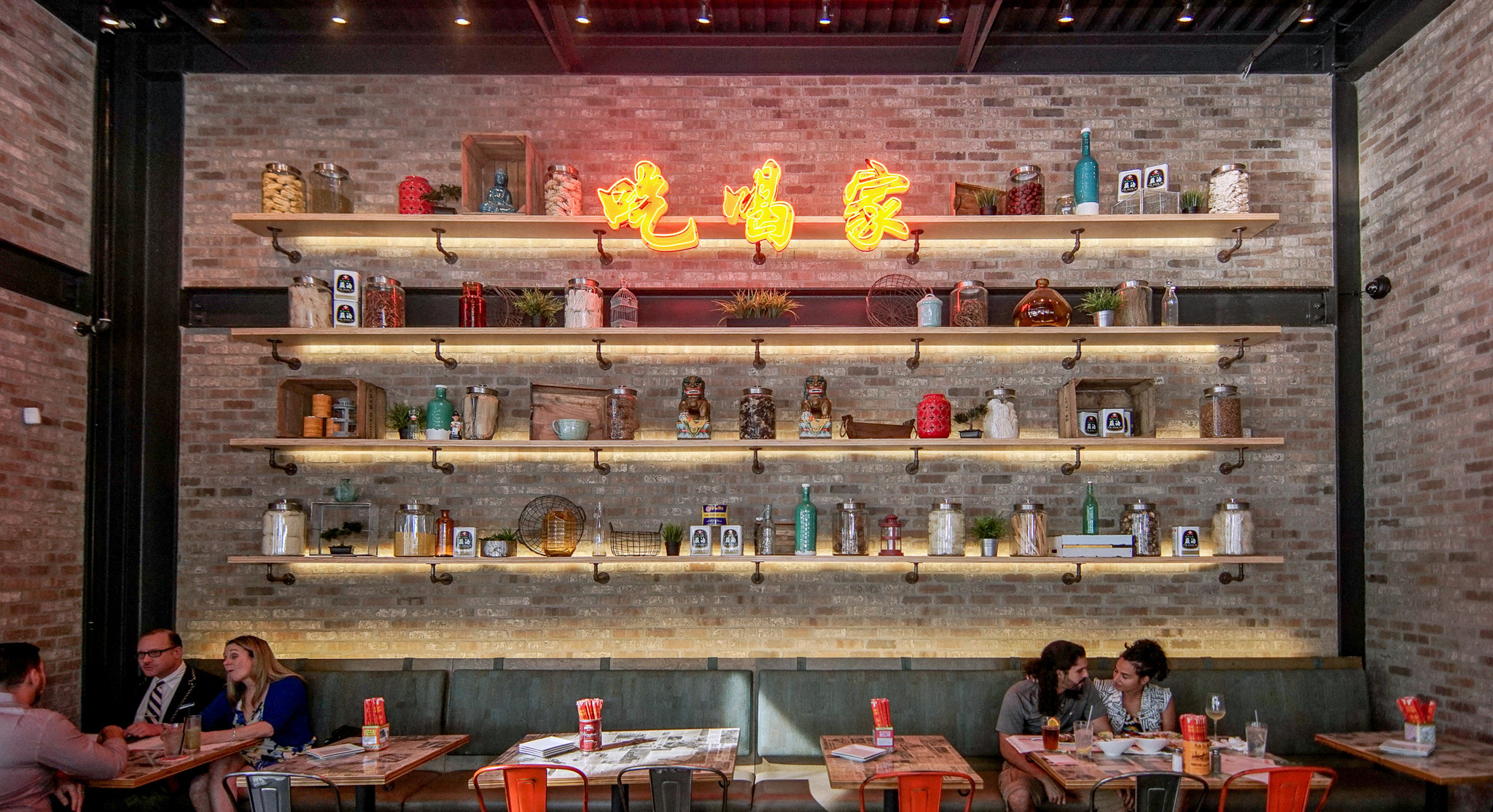 At the time, Kaleb and Wayne were running a marketing company and Alan told them that they would be doing all of the marketing for the new restaurant, so they might as well invest in it, and he promised they "wouldn't have to lift a finger".
Of course, that's not how it turned out. They were all in the restaurant all of the time, but it turned into "an entrepreneur's dream—we had something the customers wanted—we had a line around the building," states Kaleb. "It was a blue ocean," referring to one of his favorite business books, Blue Ocean Strategy.
That was in 2011 in Orlando. Next came Jacksonville, then St. Petersburg in March 2016 as the third location. The fourth location in Neptune Beach just opened recently. All stores are company owned. There are also plans for new locations in Delray Beach by the end of this year, and Tampa and Atlanta for next year.
One of the tricks of getting things right in an Asian kitchen, is knowing how to use the specialized equipment. "When you cook on a sauté pan a dish takes 3-5 minutes and there's some room for error—whether you pull it now, or wait for ten seconds is not a big deal. With a wok that burns between 800°- 900°, that ten seconds is the difference between being cooked correctly and being burned."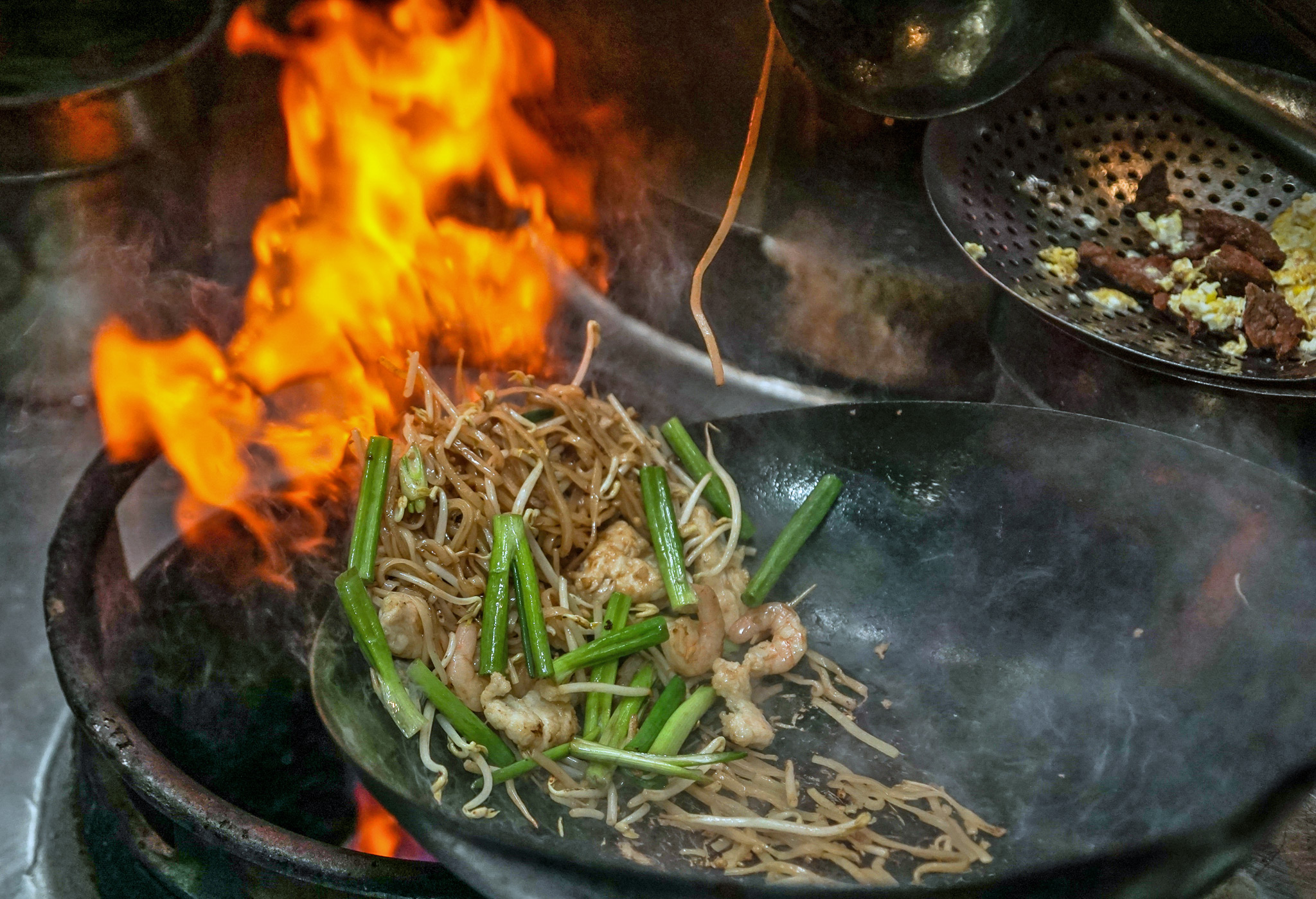 The first dish we tried was the Roti Canai, which is a Malaysian flat bread served with a side of signature curry.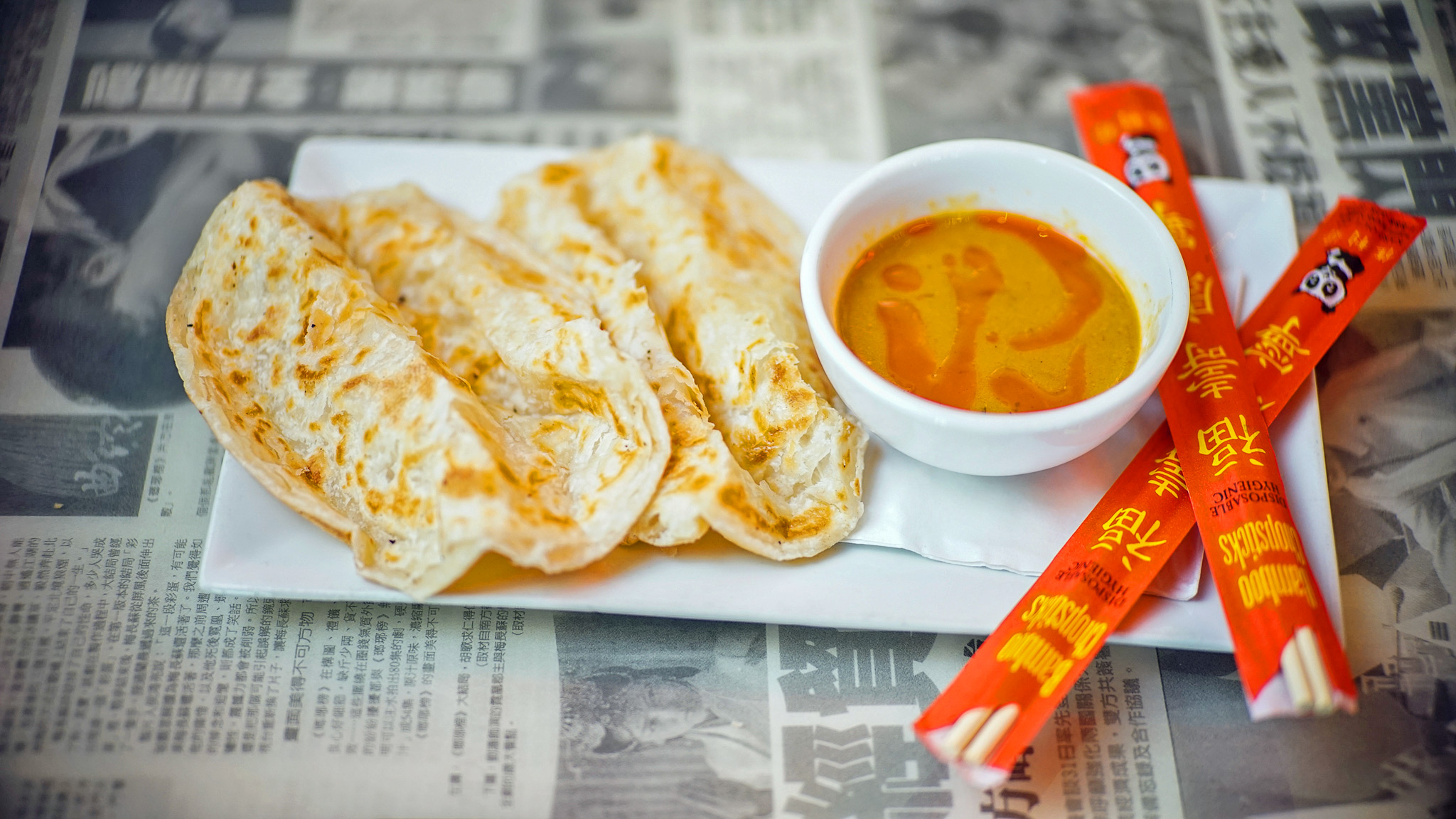 The bread is delicious, fresh, soft, and flakey with just the right amount of chewiness and the curry sauce is pure spicy perfection. If they jarred this, I would buy a case at a time. The curry is Alan's grandmother's recipe and it is still served on the streets of Asia today.
The next item we had is Lori's favorite. She gets it almost every time we go to Hawkers. The Pad Thai is bursting with all kinds of different flavors. It has rice noodles, shrimp, chicken, eggs, bean sprouts, carrots, scallions, red chili pepper, roasted peanuts and lime.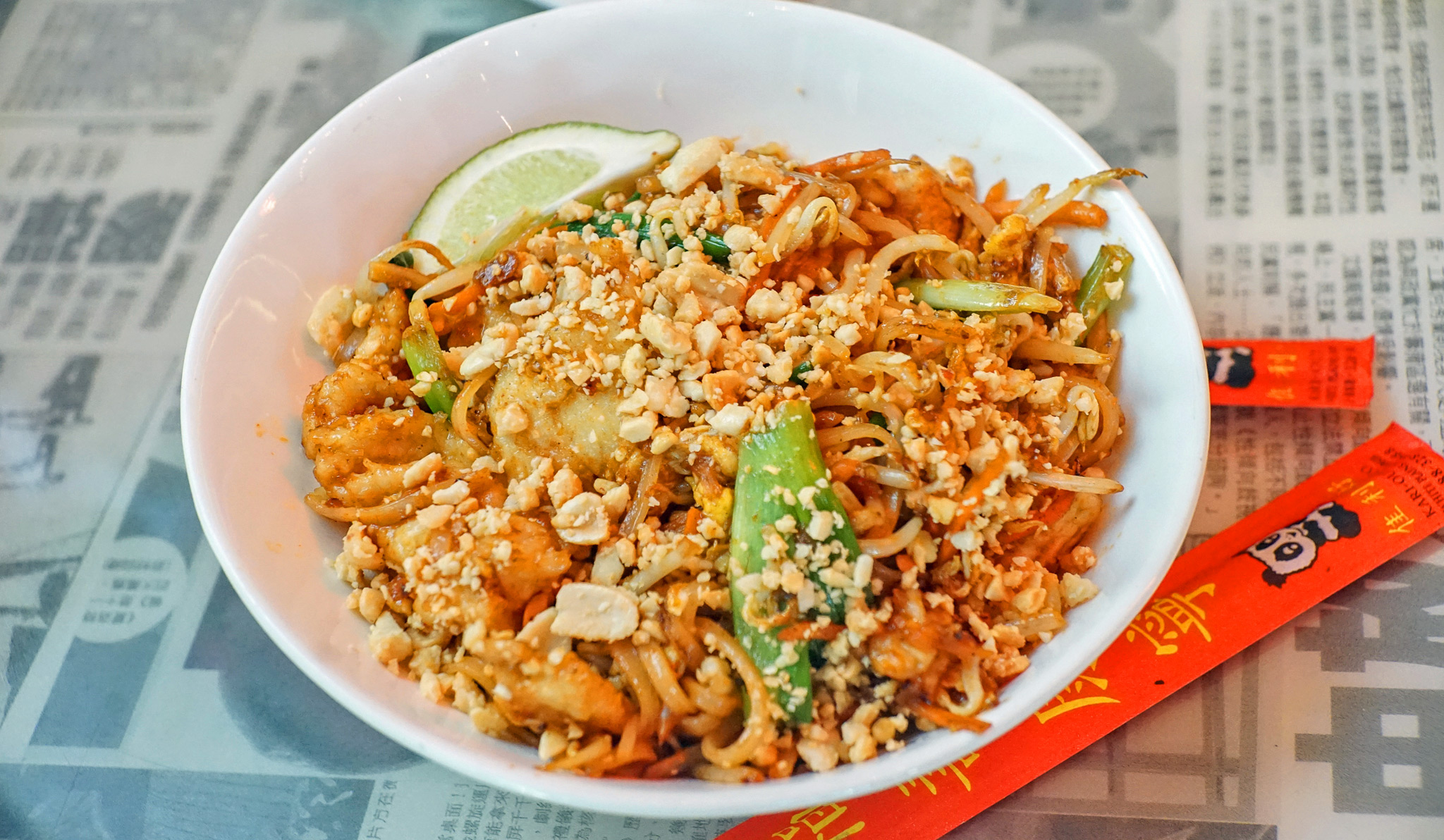 "The sauce that's used for the Pad Thai is created in a commissary off site as it takes about 8-hours to cook, and one of the partners, Kin, personally cooks or supervises the Pad Thai sauce, curry paste … there are about eight sauces that Kin personally oversees."
Next, we asked to be served a few of the most popular items, and now we know why they are popular. These were all delectable.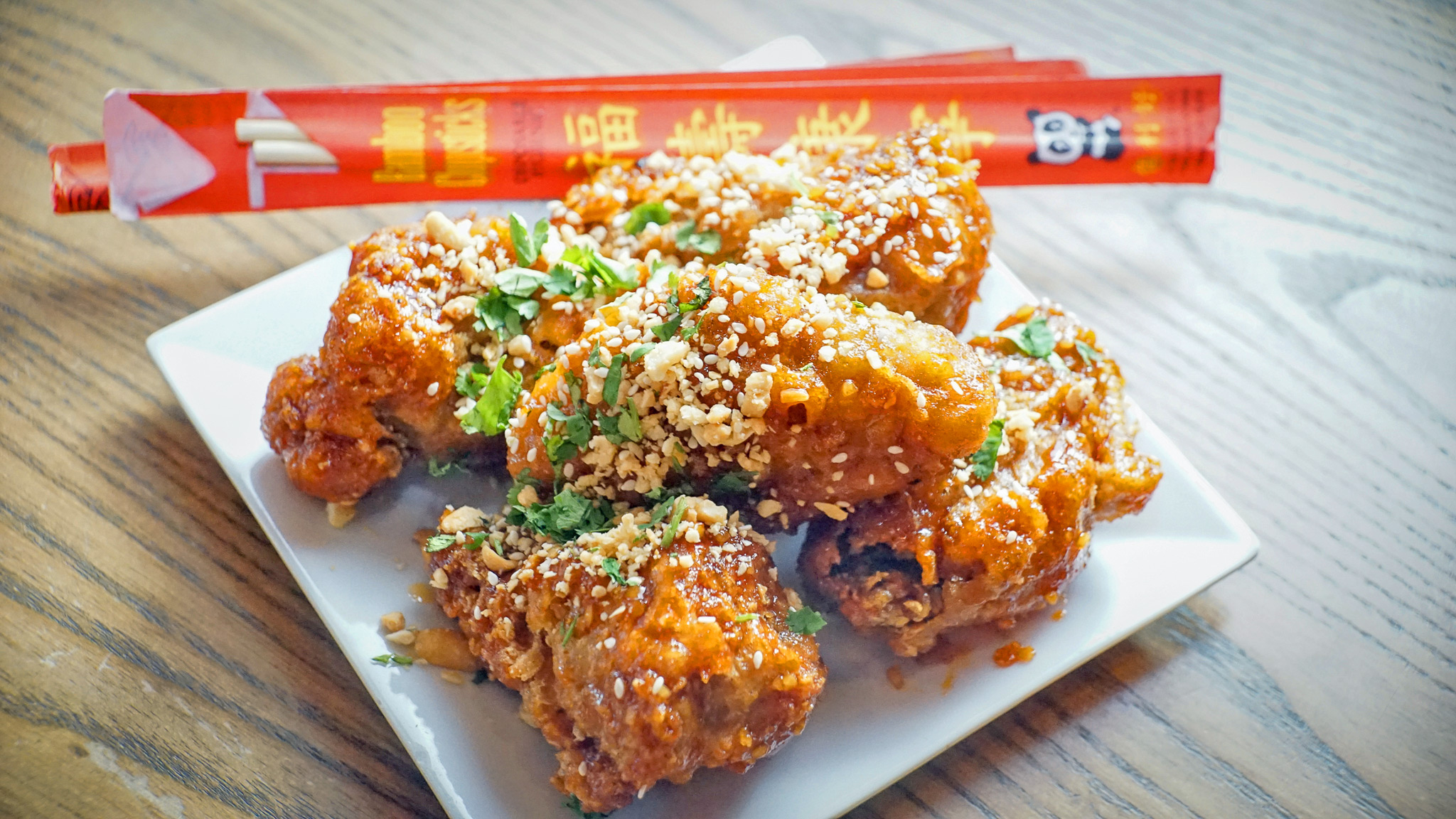 The Korean Twice Fried Wings had a combination of sweet and spicy, but leaned more towards sweet, and they were quite crunchy on the outside, and moist and tender on the inside.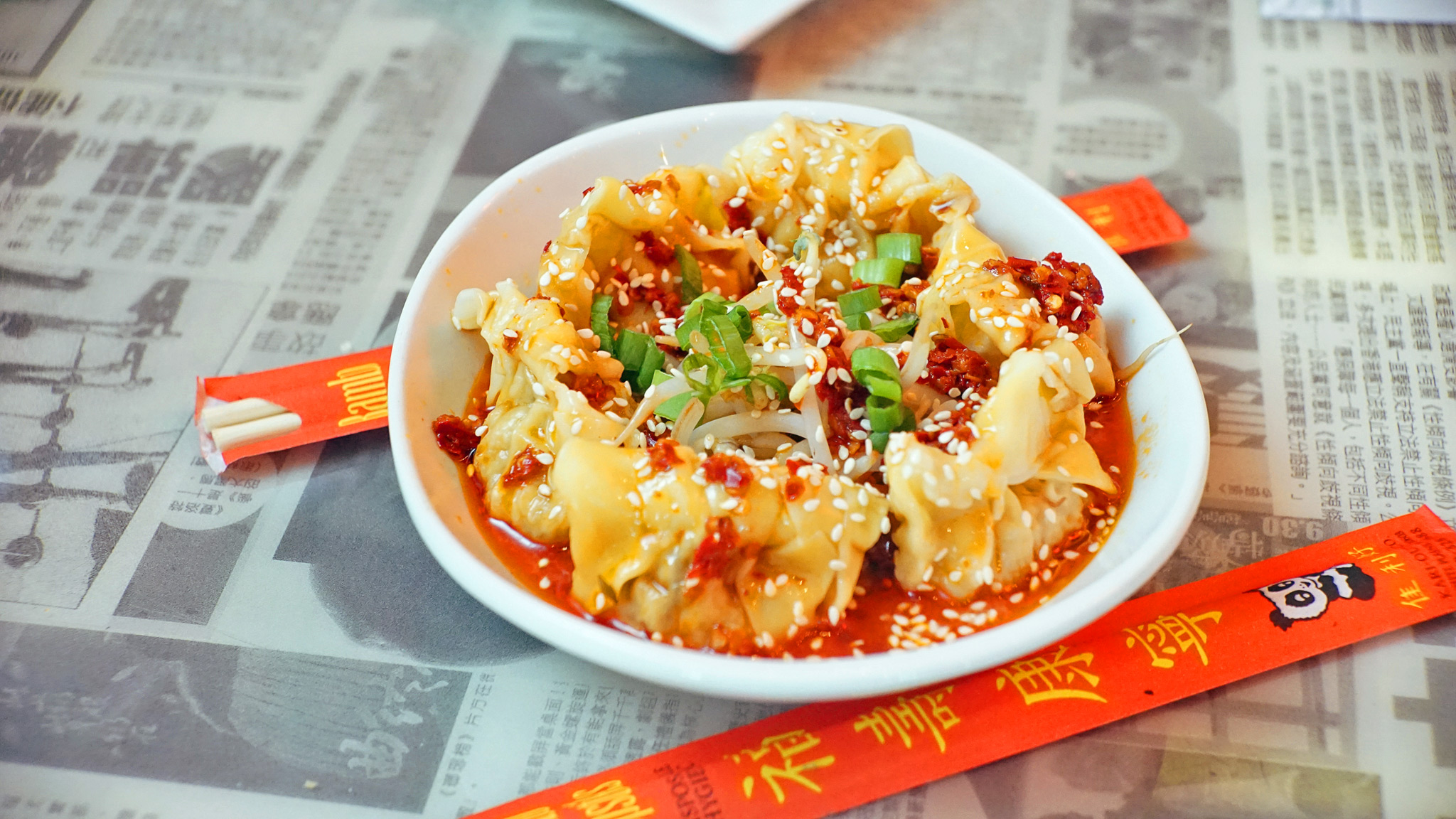 The Sichuan Wontons were another one of my favorites as I love the spicy sauce. The chicken and shrimp and wontons were cooked perfectly. I could eat this one all day.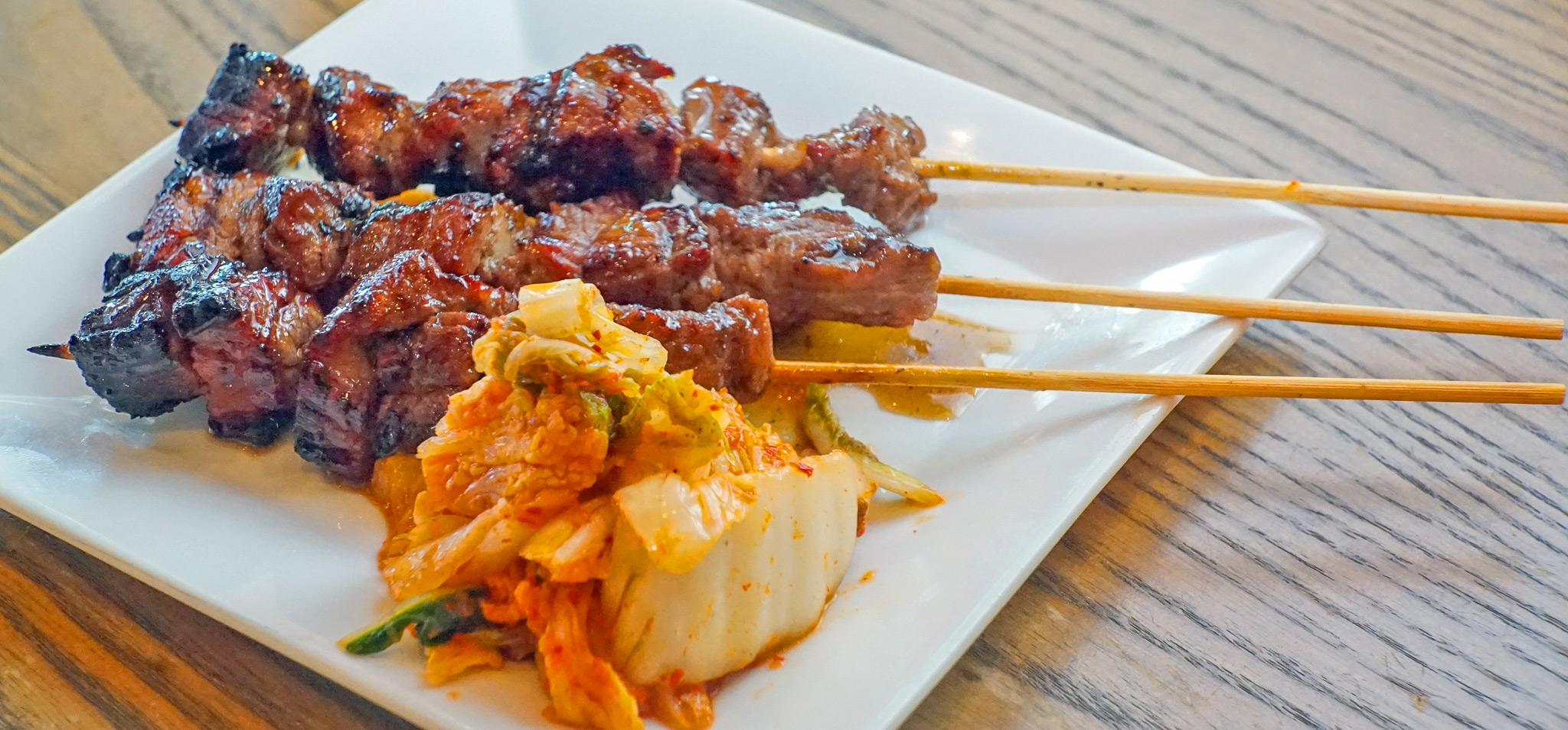 The Beef Bulgogi Street Skewers had a perfect char on the outside, and were juicy, tender and taste mostly tangy with a little bit of sweetness.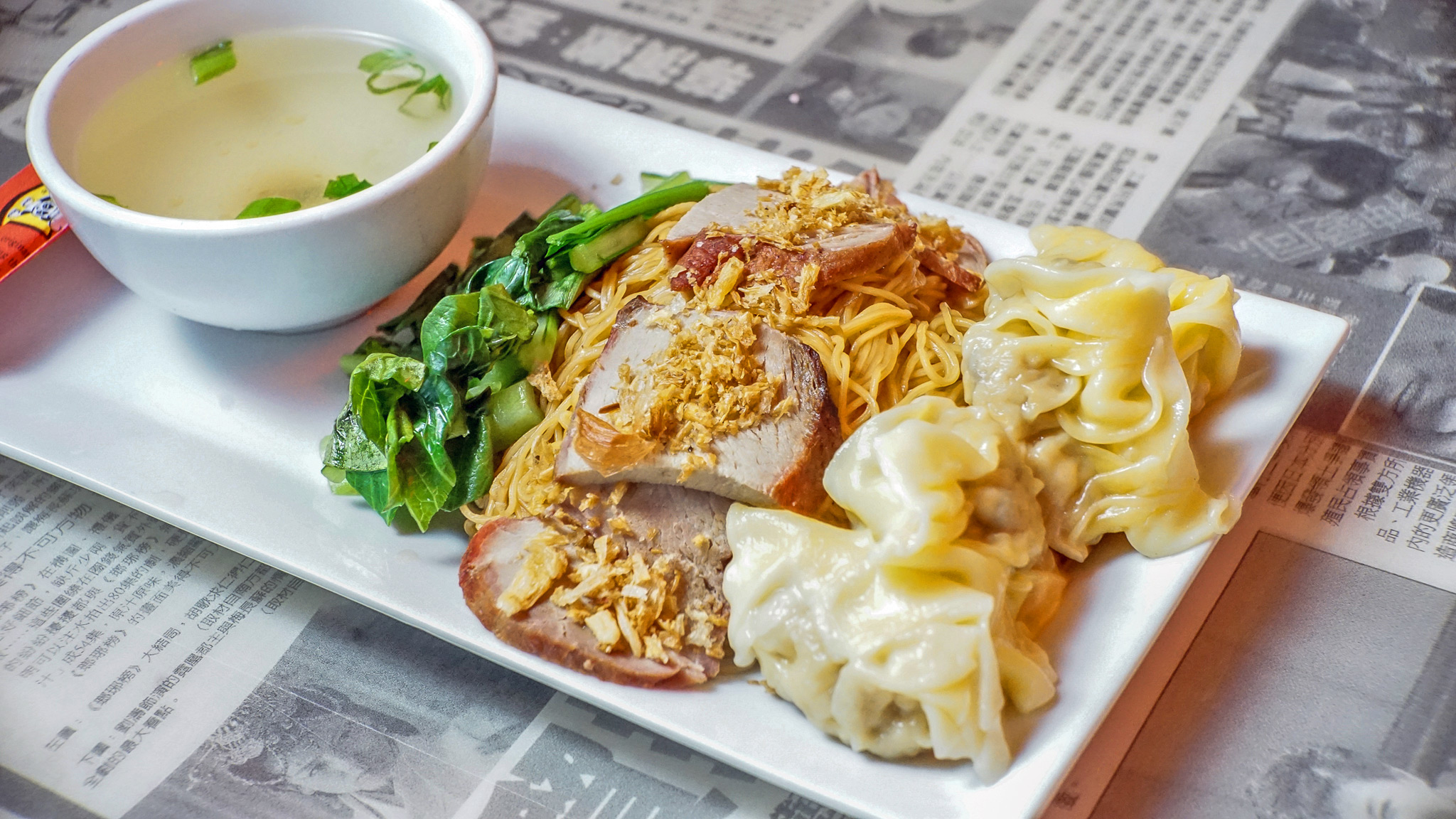 The last item was quite interesting. Kaleb said that it is basically a deconstructed Won Ton soup, and it is. Gon Loh Wonton Mee – char siu, chicken and shrimp wontons, egg noodles, yow choy, scallions, fried shallots, light oyster sauce, side of HK broth.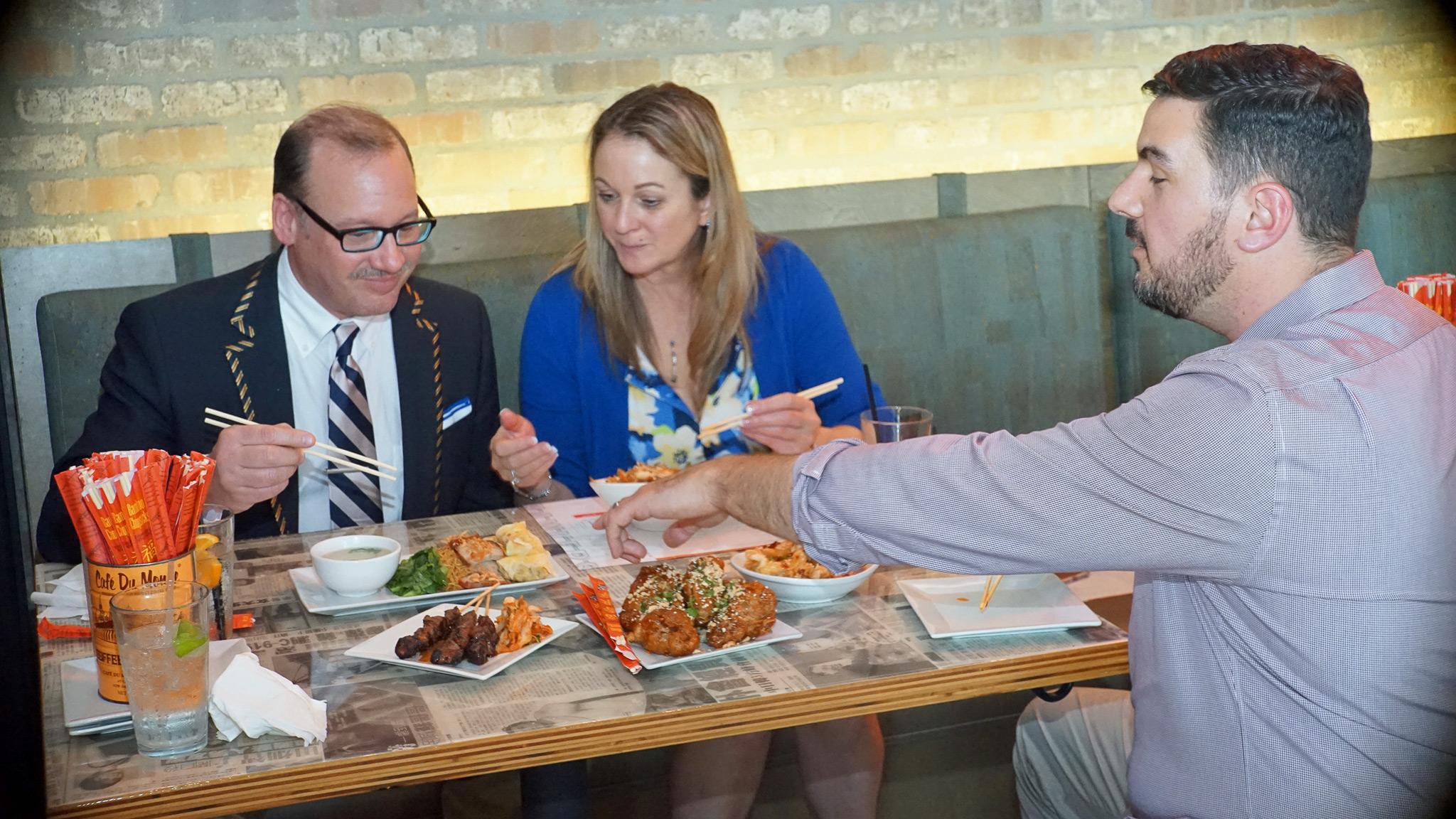 My two personal favorites, which I order almost every time, alternating between them are the Curry Laksa and Kin's Prawn Mee. We didn't have them on this visit since we wanted to try some new stuff, but these have to be mentioned as they are still my top two recommendations.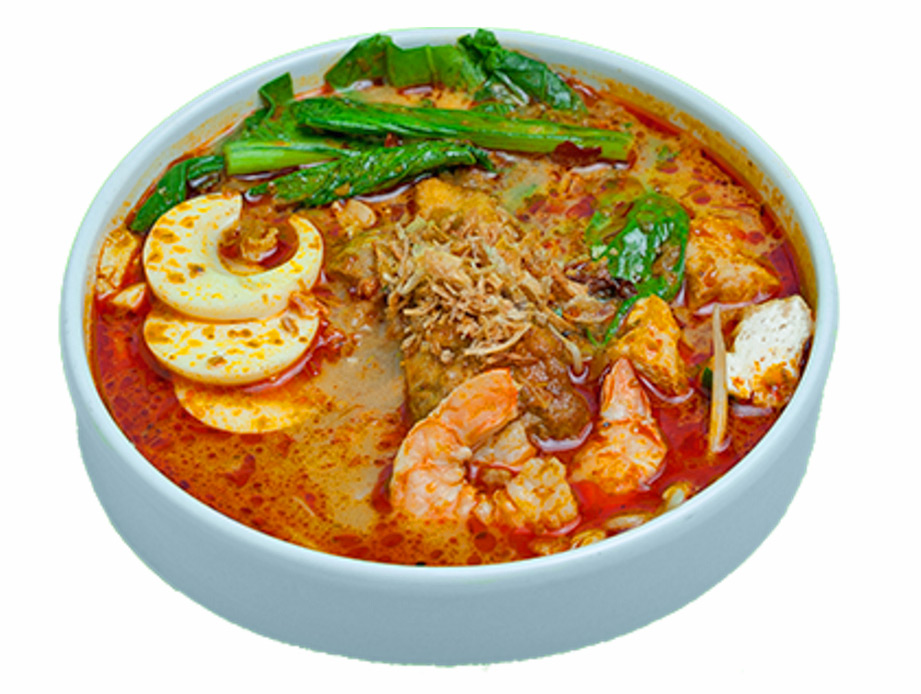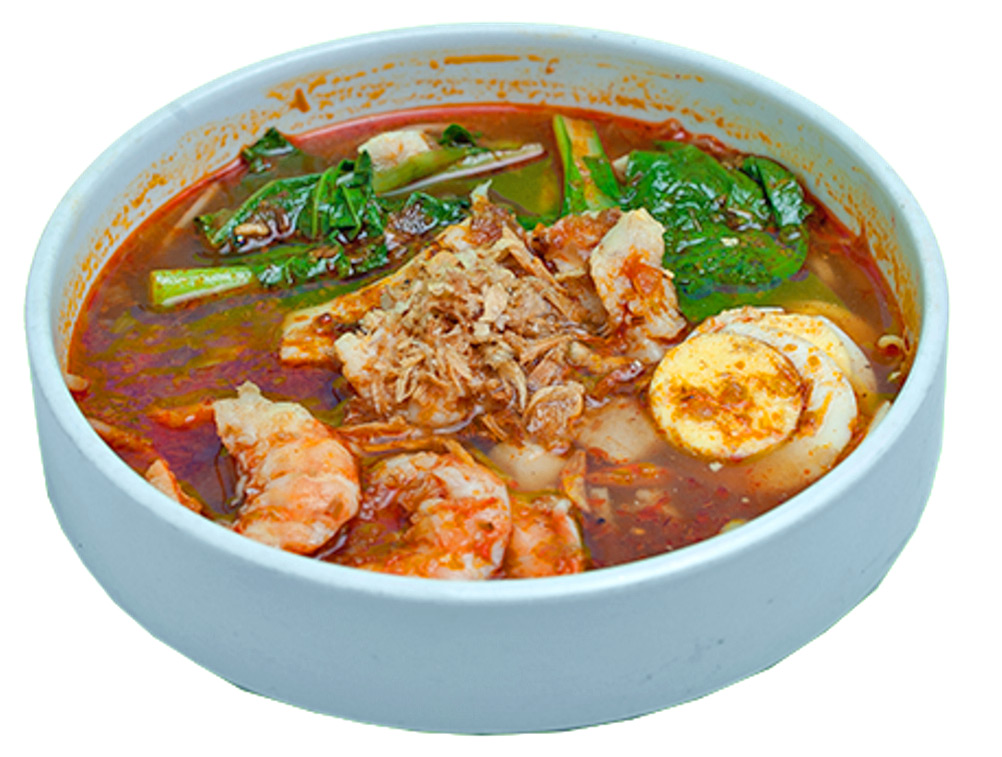 (All other Photos by Barry Lively)
Hawkers has delicious family recipes from several Asian locales including; Japan, Korea, China, Vietnam, Thailand, Malaysia, and Singapore.
DISCLAIMER: Kevin, Lori, Abby, Haley, & Lindsey do not dine anonymously (this would be impossible) and we sometimes get free food (though never expected). However, we dine with the locals and we support our own. You will always get honesty in a respectful manner. We do not include any large national or regional chains in our ratings and reviews. We focus on independent locally owned eateries exclusively.

PLEASE NOTE: Reviews reflect a certain moment in time. Some restaurants stay extremely consistent over many years, and some change for the better or worse. Some things that may change are: chefs, recipes, food suppliers, ingredients, philosophies, ownership, etc. We always hope that you have the same good, or great experience we had.
More Foodies News, Reviews & Recipes
1 Response