It's a Waffle Fairytale at Story Brooke Craft Coffee Bar
It's a Waffle Fairytale at Story Brooke Craft Coffee Bar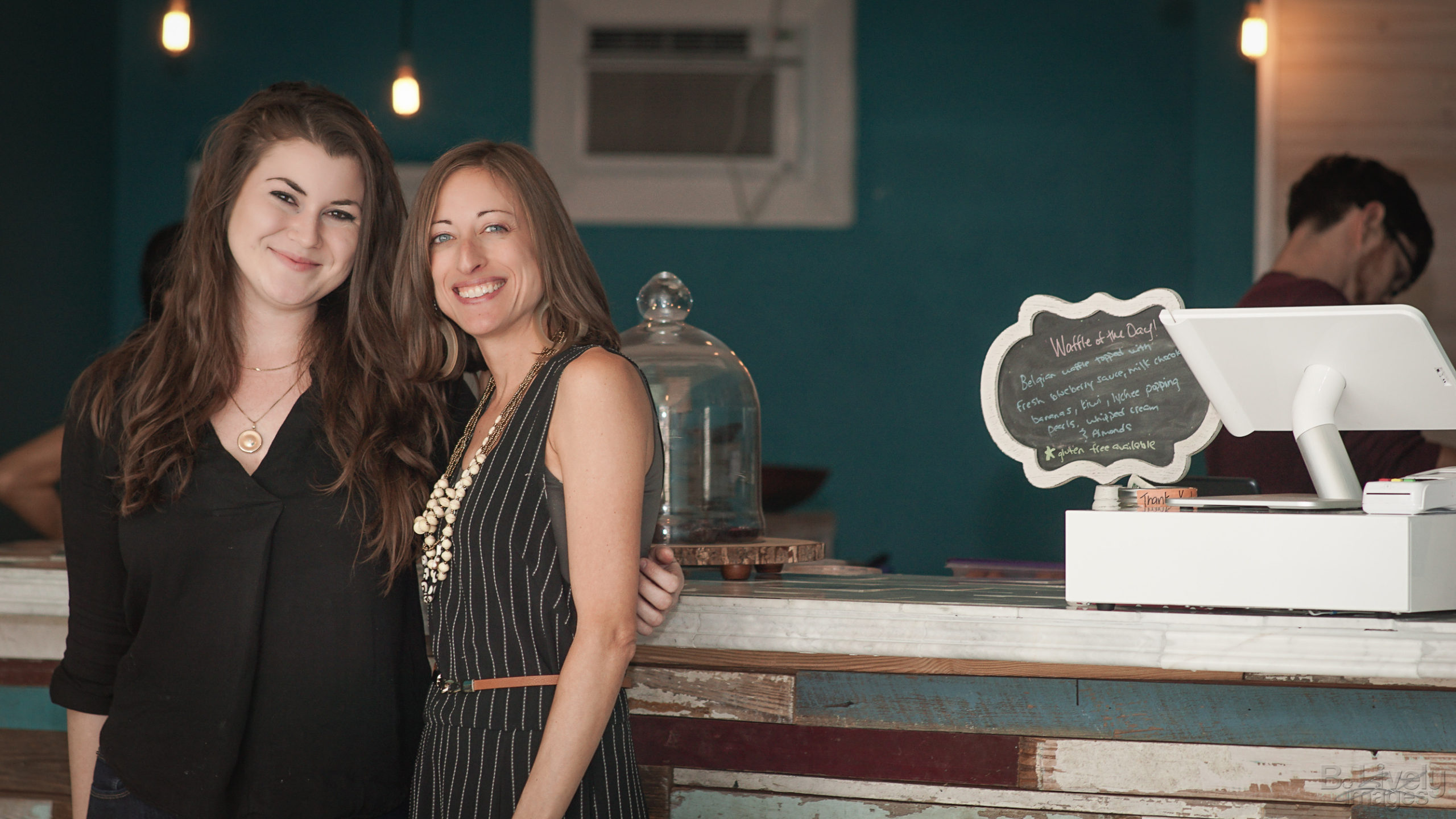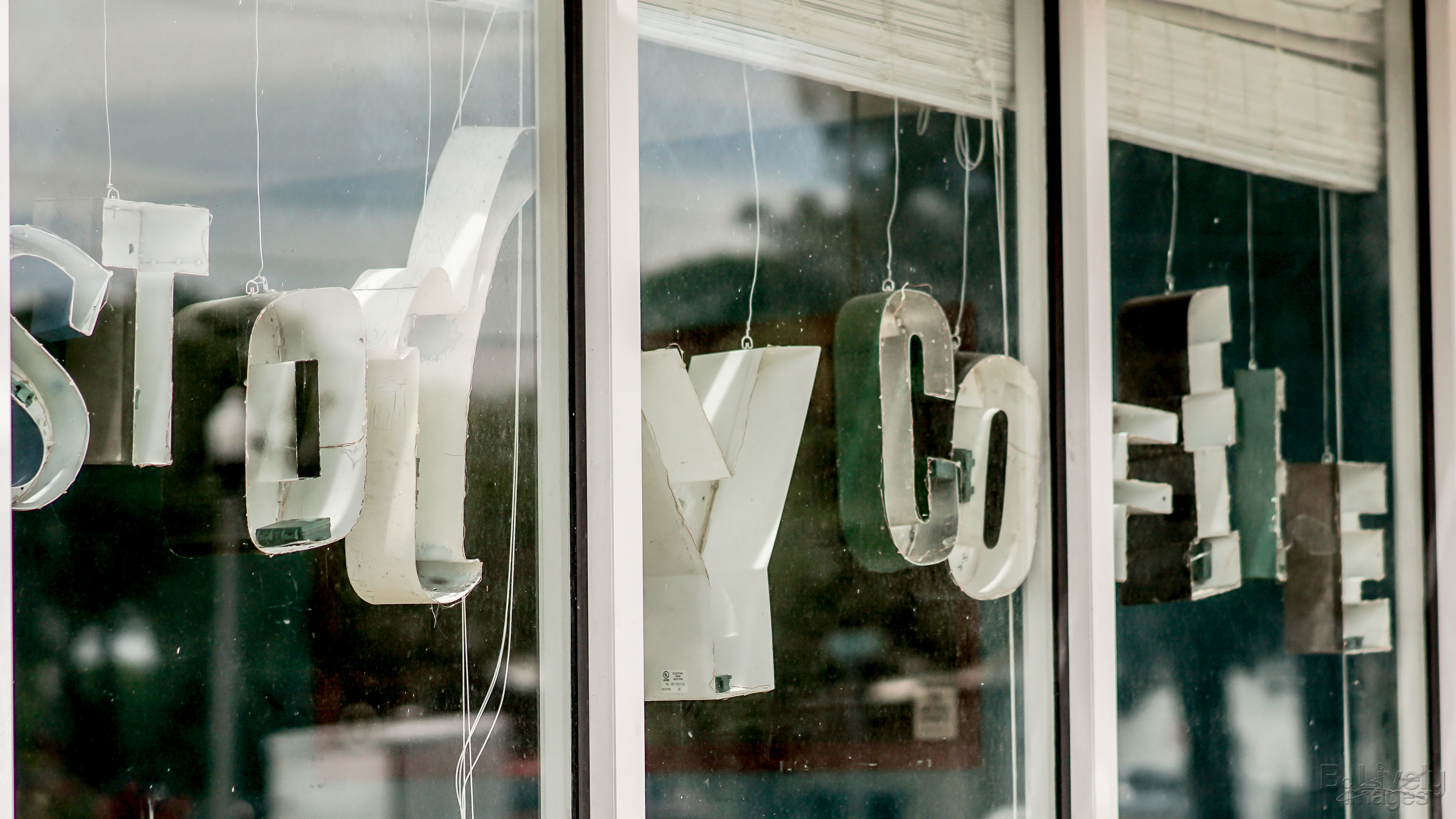 Story.
What comes to mind when you hear that word? You may think of bedtime stories your parents used to read to you, or your favorite fairytale. When we read a story, we get immersed in it. Just thinking back on one of your favorites creates a sense of warmth inside . . . it almost feels like home, right? That's exactly what the owner of Story Brooke Craft Coffee Bar, Story Stuart, wants you to experience in her place. Yes, her name is Story and her middle name is Brooke, hence the name of the shop. Don't you love her already? When you drop by for the first time, you will be greeted by Story. She will ask your name and make a point to get to know you. And I can promise, she will remember you the next time you come in. That's how I met Story. And now I want you to meet her.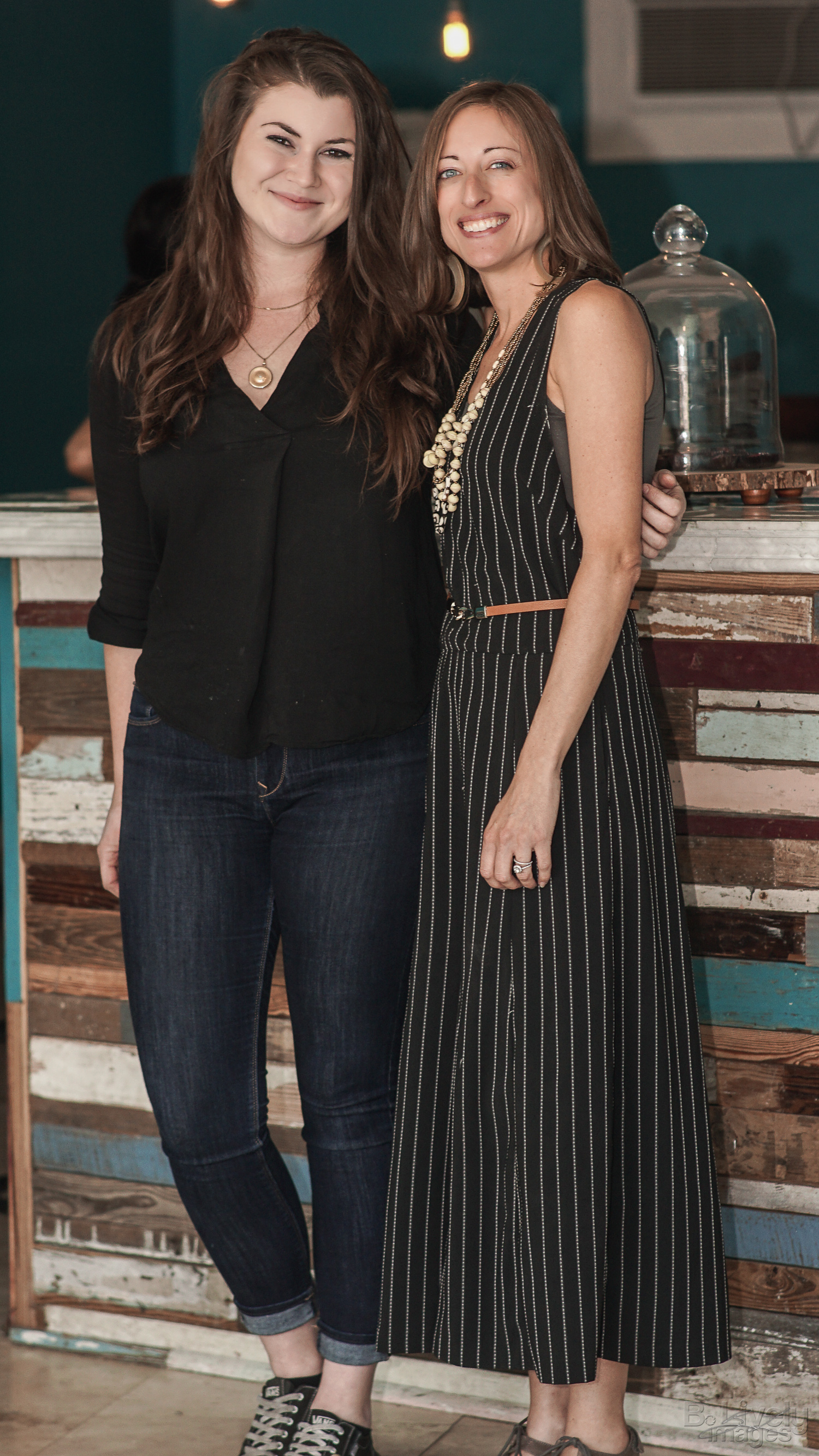 She was born and raised in Tampa and oddly-enough, had planned to go to medical school, but after some time she decided that was not the route for her. She graduated from UCF and got into the craft cocktail scene. She worked as a mixologist in Orlando and worked her way up to become the Food & Beverage Experience Manager at Walt Disney's Contemporary Resort. It was her time at Disney that instilled a true passion for providing the ultimate guest experience, and it was her long-held entrepreneurial spirit that gave her the push she needed to branch out on her own. She leased the space in September of 2016 and opened in February of this year. When she was getting the place set up, she was still working at Disney, 40+ hours each week, and driving back and forth from Orlando to St Pete. She continued to commute from Orlando until she found a place to rent close by. Talk about some dedication! When she was looking for the space to lease, she had considered opening in Tampa, but knew St Pete was the up-and-coming place to be. She purposely avoided the saturated coffee shop market of Downtown St Pete and settled on a spot near the Old Southeast, a hidden gem South of Downtown. It has paid off for her. She has already expanded her hours and leased the space next door, which will open soon. She is calling it her Bottling and Draft Room, where she'll offer more seating, several Mother Kombucha flavors on tap, and new Italian sodas! She bases her sodas with her housemade shrub. Shrubs are fermented syrups that are made from organic jasmine vinegar, and a mixture of fruits and herbs. Some featured sodas will be mulberry, sage, lemon peel and Surinam cherry, kaffir lime, Thai basil. I got a sneak peek of the cherry/lime/basil soda. It was fantastic!
So think of all the coffee shops in St Pete. Now erase them from your head, because she's nothing like them. Her coffee and waffle inspirations, house-made sauces and syrups are an extension of her craft cocktail expertise. She absolutely hates anything pretentious. Her focus is providing a warm and inviting environment where all her guests walk away having created a lasting memory.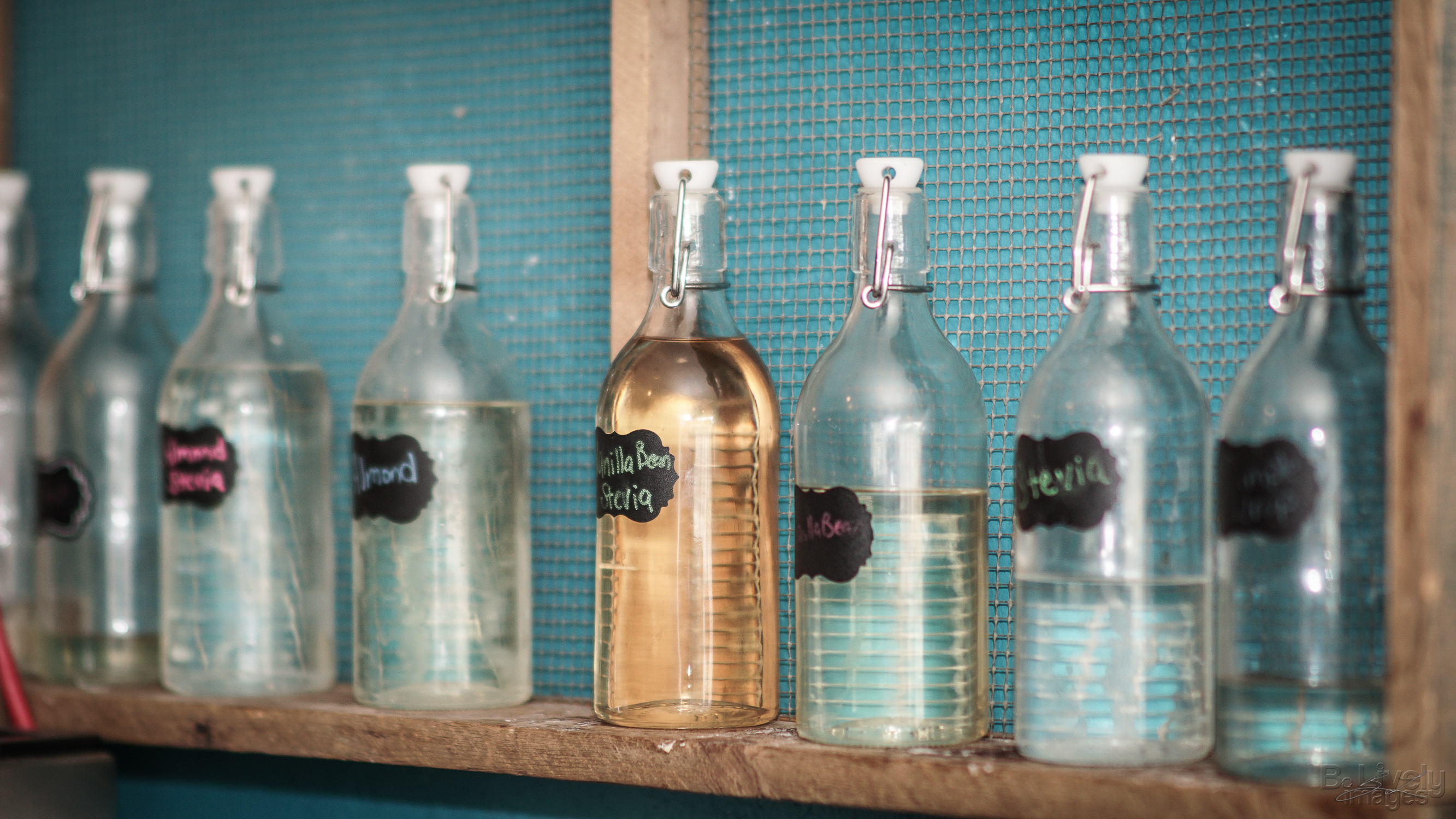 "That's the difference between small business and the Starbucks down the street," she says.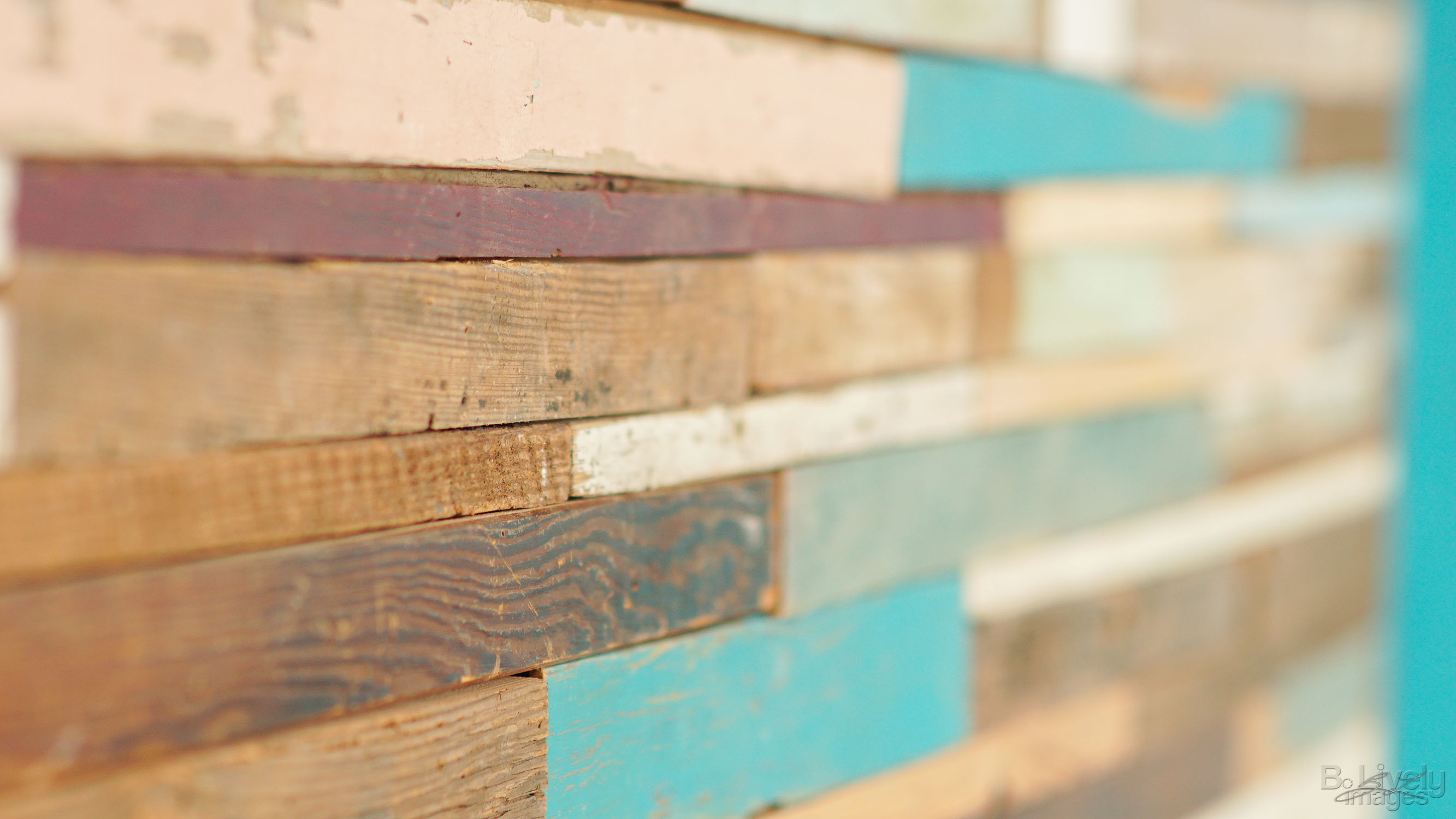 She's going to go the extra mile to ensure every customer feels special. Part of going the extra mile was to provide gluten-free waffles, pastries and sandwich breads. These allergy-friendly options were really important to her and there was no way she was going to open her shop without them. When I asked her why, she explained that she has a sister that is gluten-free, but what drove that idea home for her was her time at Disney. Anyone with food allergies knows that it can be a daunting task to dine out. Disney always makes providing food options to their guests with allergies a top priority. She says there is nothing like the look on someone's face when they get to order a birthday cake for the first time in years because it was made especially for them to accommodate their dietary needs. It was her desire to offer this same life-altering experience to her patrons. This is exactly what blew me away when I met Story. She not only was okay with me drilling her on the ingredients in her waffle batter, but she even remembered my gluten and corn allergy the next time I came in (which was weeks later, mind you)! The ability to go out and order rich, decadent treats in gluten-free form is priceless to us allergy sufferers.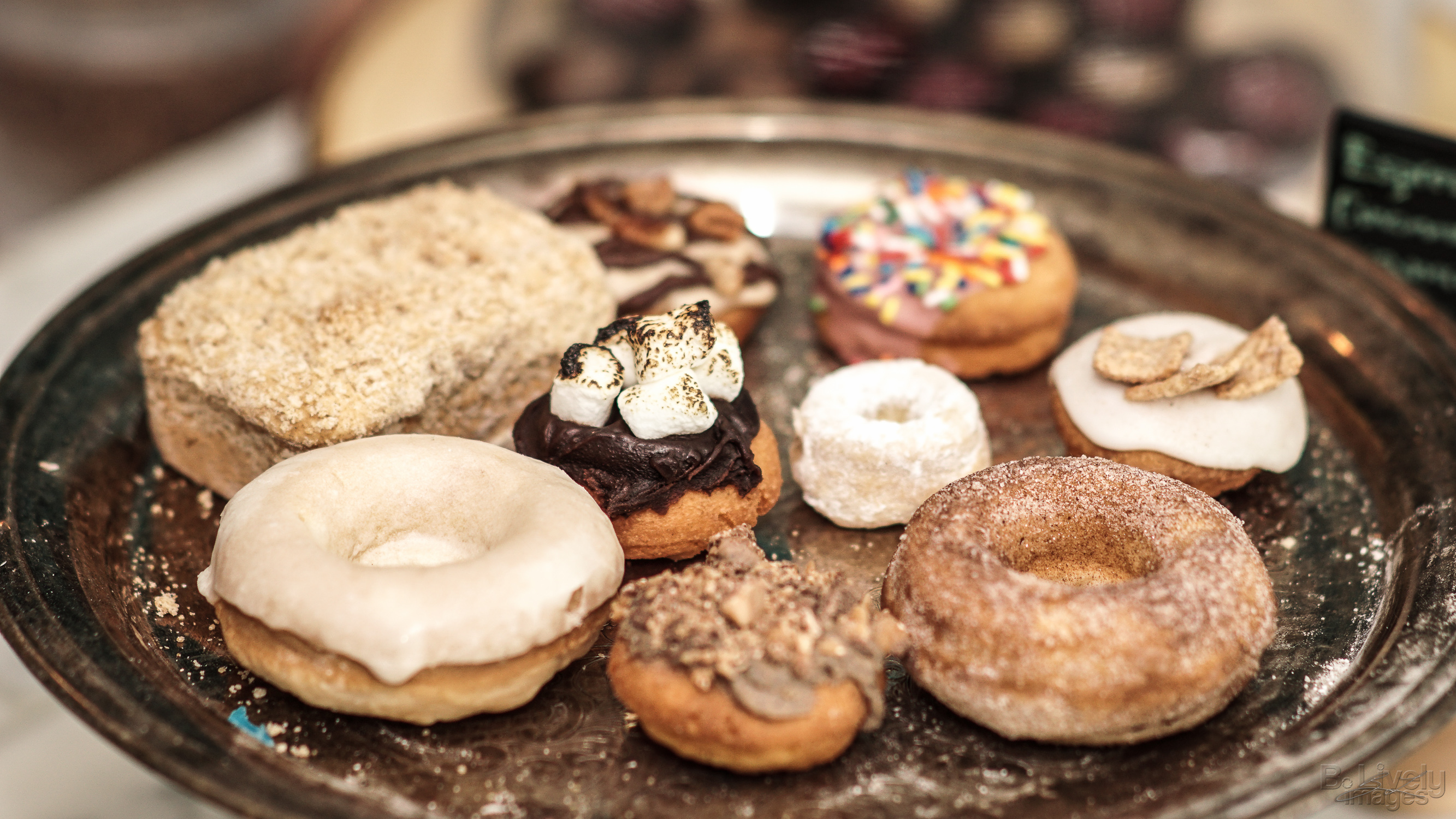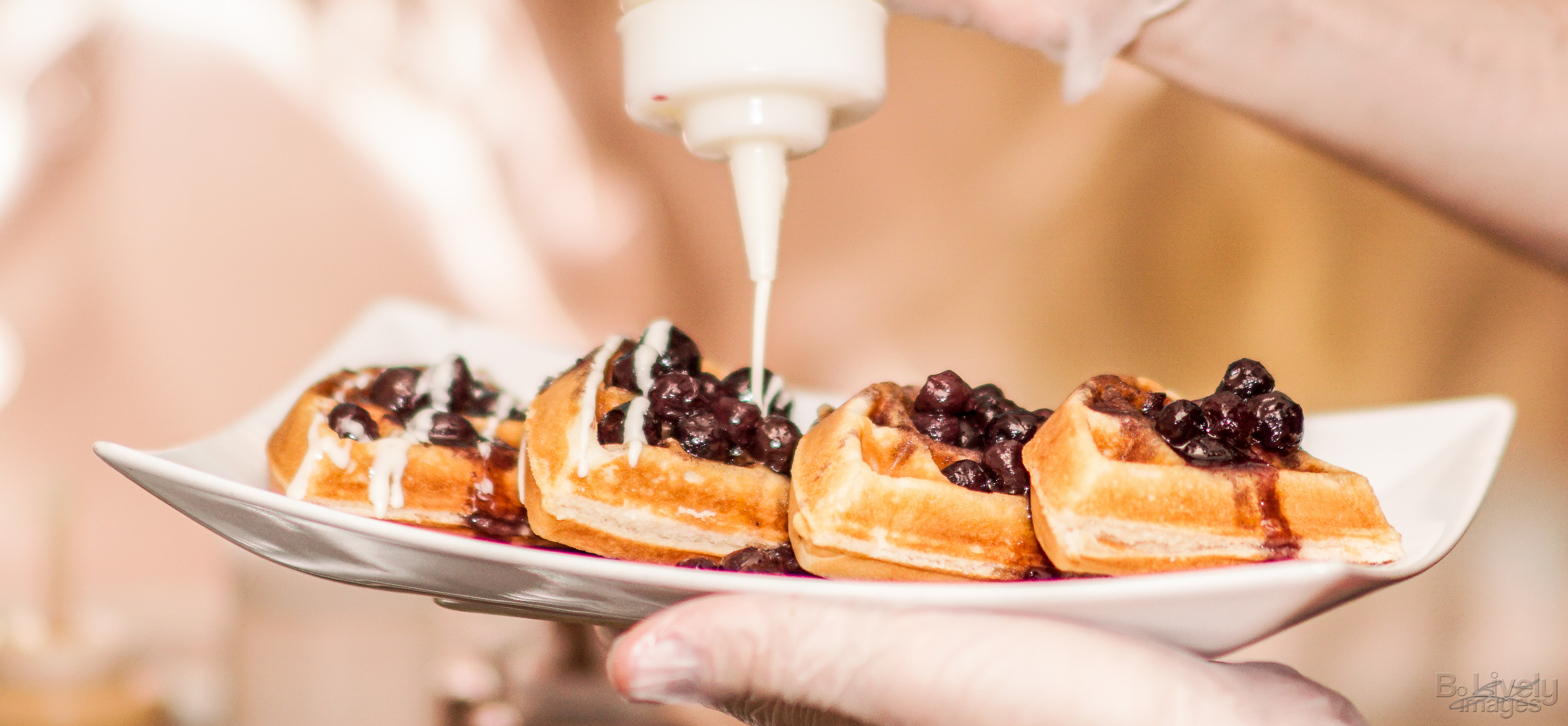 Now that you've met the fabulous Story, you need to be introduced to her delicious waffles. She features a special waffle daily, offering the gluten-free option to anyone that wants it. Her waffle toppings run the gamut, from seasonal berry toppings, to homemade apple sauces, tropical influences, variety of nuts and ice cream flavors, whiskey sauces, and let's not forget the chocolate! She makes all her sauces and syrups in house so you know you are getting fresh, amazing flavors. The Belgium waffle I got to try for the review was drizzled in blueberry sauce, milk chocolate sauce, fresh blueberries, sliced kiwi and bananas, slivered almonds and these amazing lychee flavored popping pearls. These small pearls are very unique, and provide a little burst of fruit when you bite into them. The toppings might seem a bit overkill, but they are not. They give the waffle that depth of flavor, eradicating any boring references you might have to when your mom used to throw Saturday morning breakfast together from a box. Aunt Jemima is nowhere in sight here. The gluten-free batter is so light and fluffy; I dare anyone to do a taste test and tell the difference. There is a perfect balance in texture, with a slightly crispy outer shell and soft, pillow-y goodness on the inside. It might seem strange to get this excited about specialty waffles, but trust me, these are worth the fan-fare.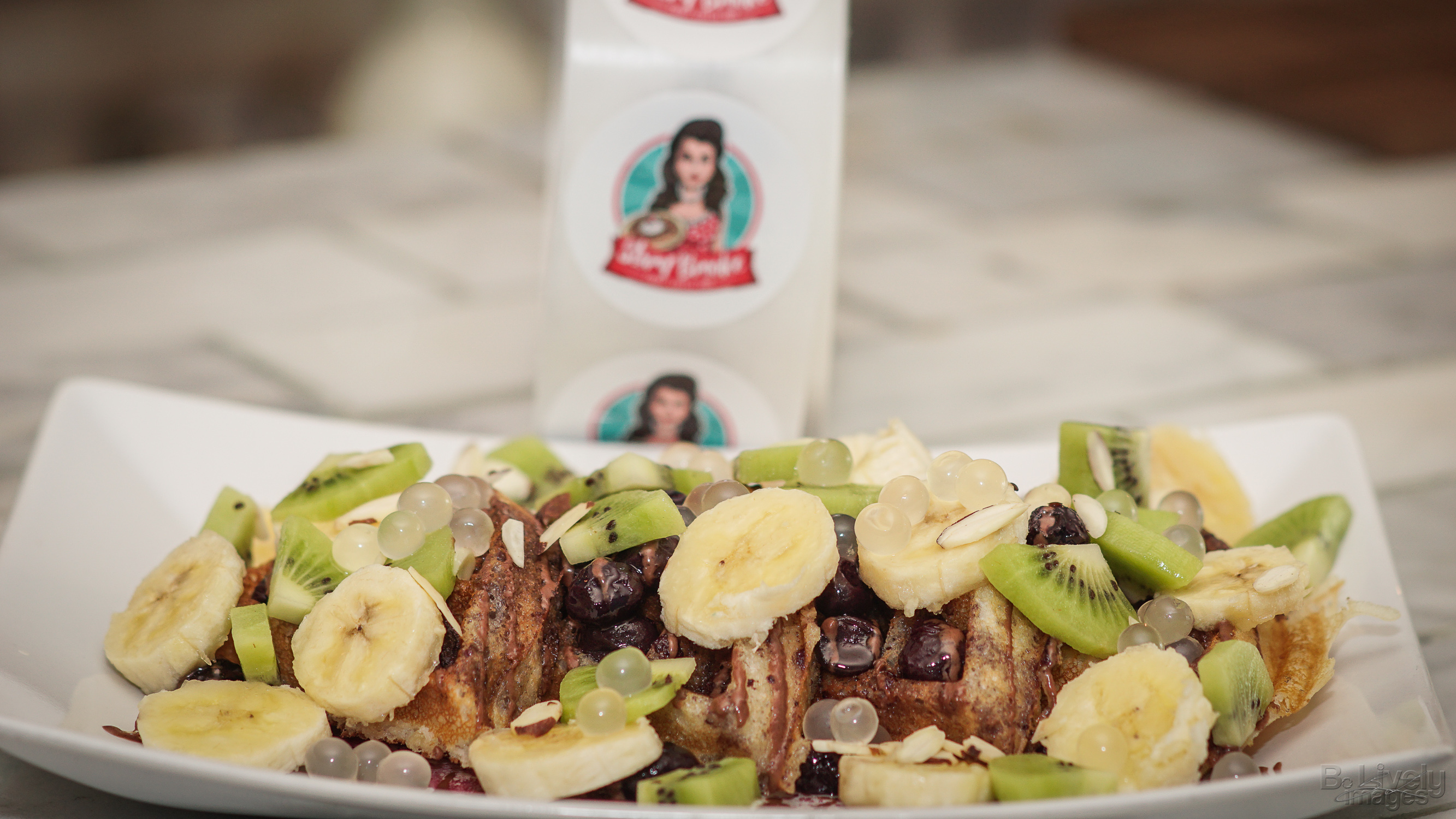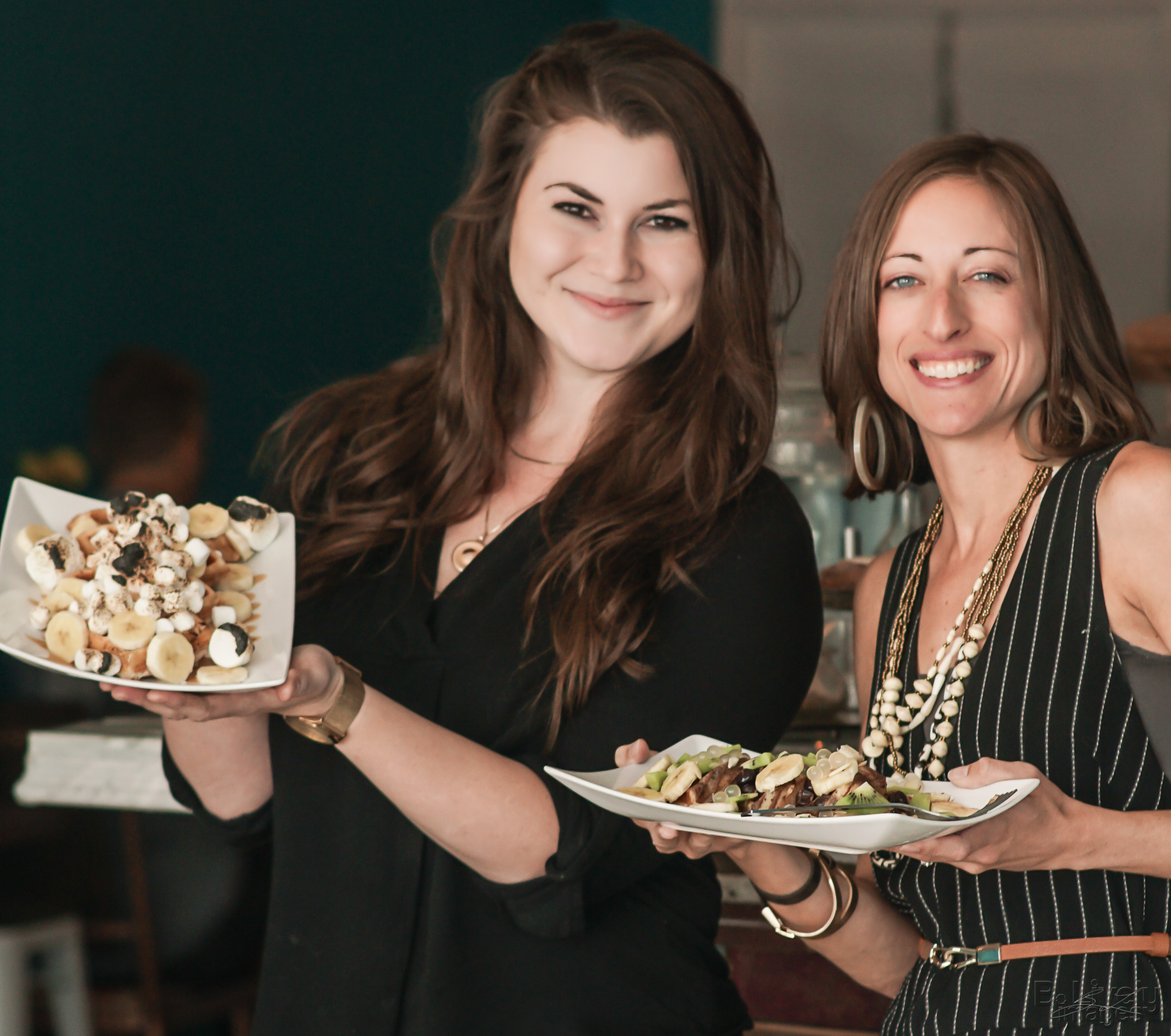 She will be introducing a build-your-own waffle card where you can mix and match different flavors, while still offering her waffle of the day. Story has a variety of craft coffees too. I am a black coffee girl with a little bit of sugar, so I typically get her fresh brew. The taste is straight-forward and clean. She gets her beans roasted especially for her shop from roasters out of Asheville, NC. I did not get a chance to try it this time, but if you want to taste something really unique, you have to order the Campfire Story. It's her own brew mixed with chocolate bitters, sweetened condensed milk and house made vanilla bean syrup. It's then poured into a hickory wood smoked glass and topped with a torched marshmallow. And yes, she torches the marshmallow in front of you. When she's done, it smells exactly like a campfire; a nice way to pretend it's cold outside here in sunny, warm Florida! In addition to all that wonderfulness, she serves up fresh, daily sandwich offerings and has a wide selection of regular and allergy-friendly breads.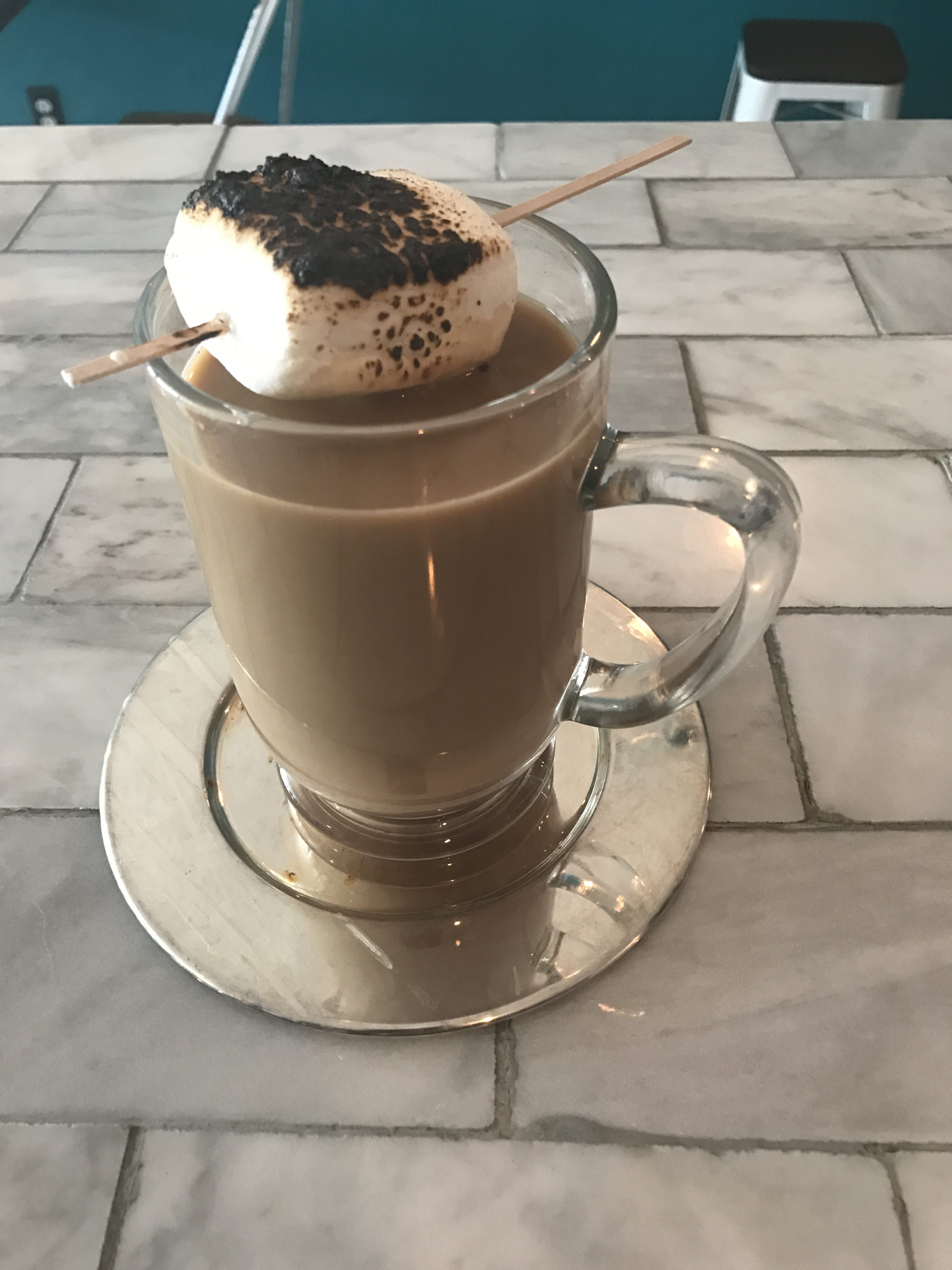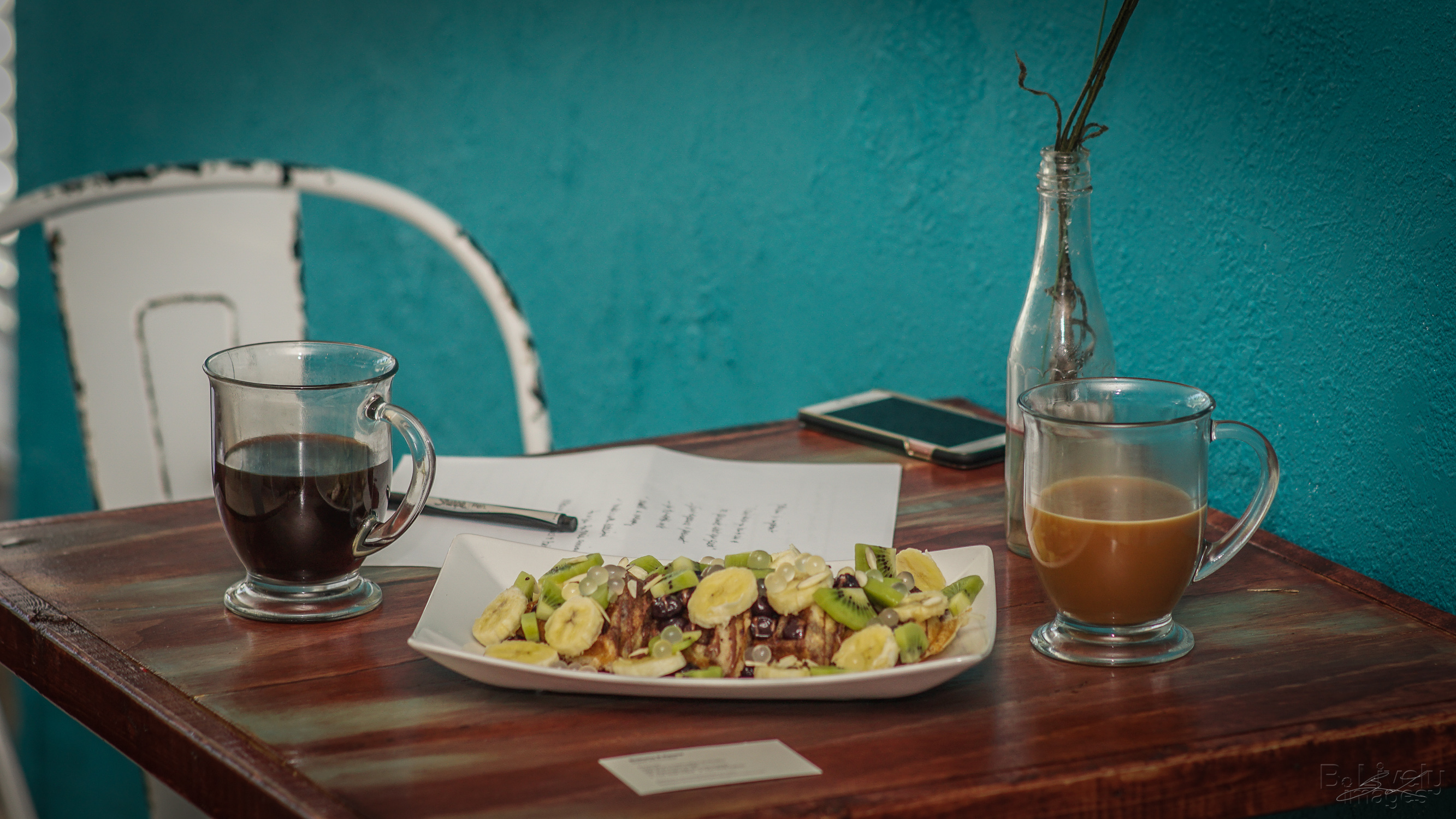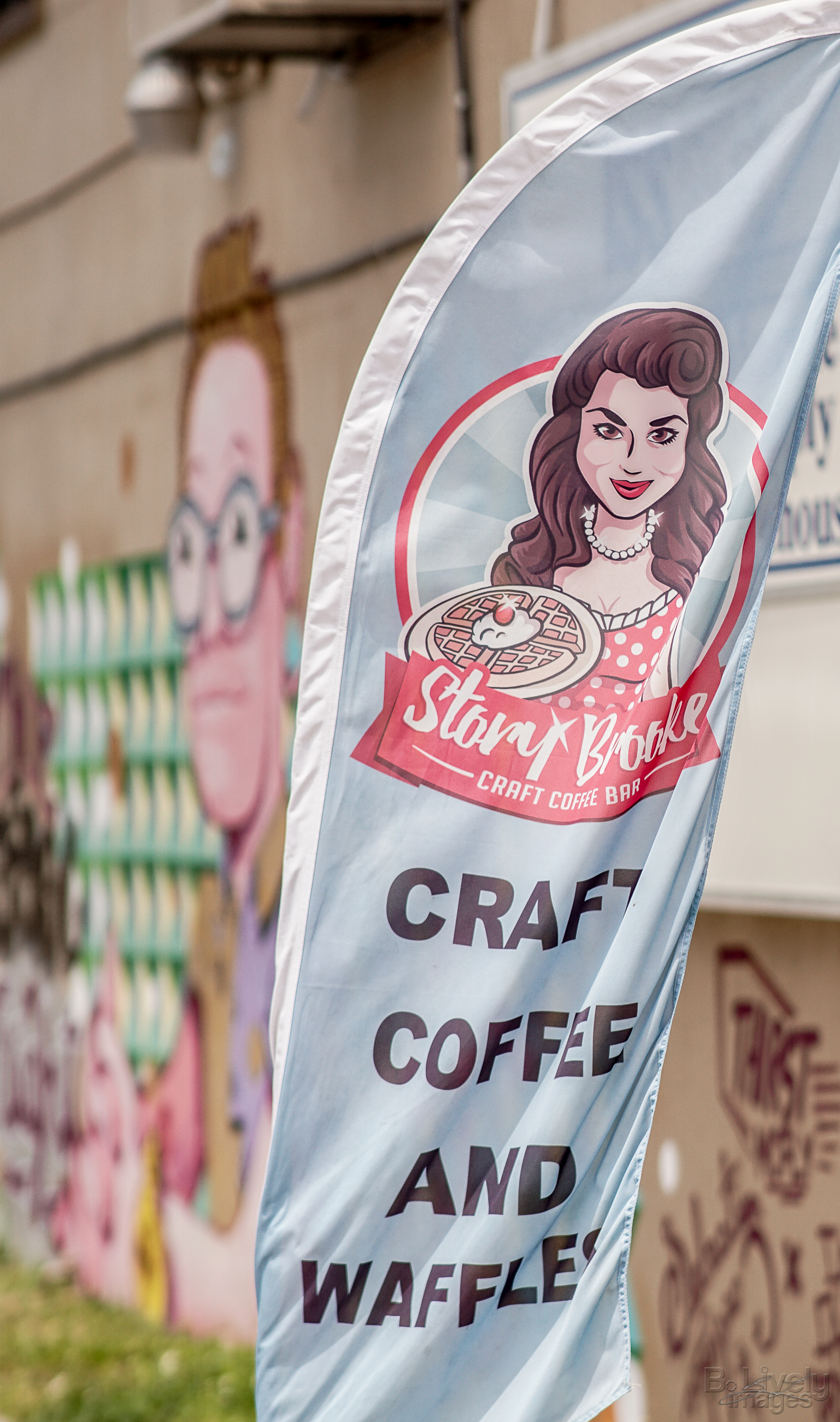 Story truly provides a unique twist on waffles and coffee. It's not just about selling some waffles though. She loves to cook and is a true chef at heart. She gets inspired by what fruit is in season or simply by walking through the grocery store and seeing what looks good that day. It's an organic process for her. When I asked her to tell me what she would really want people to know about her shop, she stressed the importance of making everything from scratch, creating comfort, and knowing everyone's name that walked in the door.
"I want you to be as excited about this place as I am," she gushed.
Well, Story, if you keep at it, I think we will. I think we will.
(Photos by Barry Lively, unless noted)
Story Brooke Craft Coffee Bar features craft cocktail style coffees and teas, along with delicious specialty waffles and pastries, including allergy-friendly options.
DISCLAIMER: Kevin, Lori, Abby, Haley, & Lindsey do not dine anonymously (this would be impossible) and we sometimes get free food (though never expected). However, we dine with the locals and we support our own. You will always get honesty in a respectful manner.

PLEASE NOTE: Reviews reflect a certain moment in time. Some restaurants stay extremely consistent over many years, and some change for the better or worse. Some things that may change are: chefs, recipes, food suppliers, ingredients, philosophies, ownership, etc. We always hope that you have the same good, or great experience we had.
More Foodies News, Reviews & Recipes