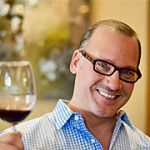 Kevin Godbee · Jun 14, 2016 · 2 min read
I love La V - Vietnamese Fusion! My favorite item that I get most of the time is the Beef Pho. (Everybody here probably already knows that it is pronounced "Fuh".) The Beef Pho is a delicious soup that is simmered for 12 hours. It consists of clear beef broth, rice noodles, white onion, cilantro, and slices of beef. On the side, you get a plate of crispy, fresh Culantro (not cilantro but a flat herb that is best described as having more bite and pepper than the often mistaken cilantro), Thai basil (sharp and biting), Jalapeño, bean sprouts (fresh and crunchy), and lime wedge. You are supposed to add them a little at a time as you go, but first tasting the broth by itself. It also comes with hoisin sauce, (a sweet dark sauce made of soybeans), and Sriracha which is nice and spicy. Believe it or not, they even have other sauces that are hotter. Be careful with them. I needed a lot of extra napkins to mop up the profuse sweating. (I still loved it though.)
I cheat and eat the noodles like spaghetti, using a fork and spoon to twirl them. This way I avoid the slurping and splattering onto my sports coat, tie or shirt. However, it's ok, even preferred, that you stick your face into the bowl while slurping. You get a hit of those aromatics while avoiding a messy splatter. The Sliced Beef & Meatballs Pho is the same, but has meatballs added to the sliced beef. It's also super tasty.
(An interesting little tidbit is that pho is served primarily at breakfast time in Vietnam.)
My other favorite at LaV is the Seafood Pho. It has shrimp, clams, mussels, squid, and scallops.
Another must-try item if you've never had it is the Boba Tea - tea with condensed milk, and sugar that tastes delicious. The distinctive characteristic of Boba Tea is the tapioca balls which have a consistency like gummy candy balls. It's fun to suck them through the extra wide straw and chew them up.
La V - Vietnamese Fusion
441 Central Ave
St. Petersburg, FL 33701
Phone:(727) 820-3500
http://lavfusion.com/