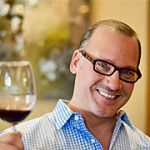 Kevin Godbee · Mar 27, 2019 · 2 min read
We recently paid a visit to Sloppy Joe's Bar & Grill at the Bilmar Beach Resort in Treasure Island. We heard they had some new items on the menu, and thought we would check it out. They are the main restaurant, and souvenir shop in the resort. (We made sure to get t-shirts while we were there too.)
It's a nice classy place (unlike the origins of the original in Key West - read the fun history here), with a relaxed atmosphere, and it sits right on the beach.
Here's what we had.
Fire Cracker Shrimp - Petite Shrimp Dusted with Seasoned Flour and Tossed with Red Pepper Fiery Sauce. This one was pretty good, medium spicy to please the largest crowd.
Black & Bleu Bites - Lightly blackened sirloin tips topped with caramelized onions and bleu cheese. This was one of my favorites. The meat was seasoned and seared perfectly, and the bleu cheese adds a nice sourness, saltiness, and creaminess to it. Lori doesn't like bleu cheese. I thought it was mouthwatering and delightful.
Havana Sandwich - Roasted Pork, Ham, Salami, Pickles, Onion, Swiss Cheese, Mustard Mayo Sauce on Toasted Cuban Bread.
Sloppy Joe's calls their Cuban sandwich by the name of the capital city of Cuba, but it IS a mostly traditional Cuban, which is much appreciated. Ironically, the Cuban Sandwich was invented in Ybor City, not Cuba, so calling it "Havana" doesn't make sense, but the tourists probably have no idea anyway. It was very good, and almost made the Top 5 Cuban Sandwiches list.
Surf & Turf Burger - Angus Burger with Lobster, Melted Swiss Cheese, Topped With Lobster Sauce & a Grilled Shrimp. This one was a little messy, but good.
Gulf Coast Grouper Sandwich - Broiled, Blackened, Grilled or Fried with Lettuce and Tomato on a Brioche Bun. We had ours blackened. This is an excellent grouper sandwich, and our #1 favorite of all the items we had.
Relaxed bar & grill on the beach at the Bilmar Beach Resort with elevated bar and beach food.