Sola Bistro: St. Pete Beach's Charming Wine Bar with Thrilling Cuisine
Sola Bistro: St. Pete Beach's Charming Wine Bar with Thrilling Cuisine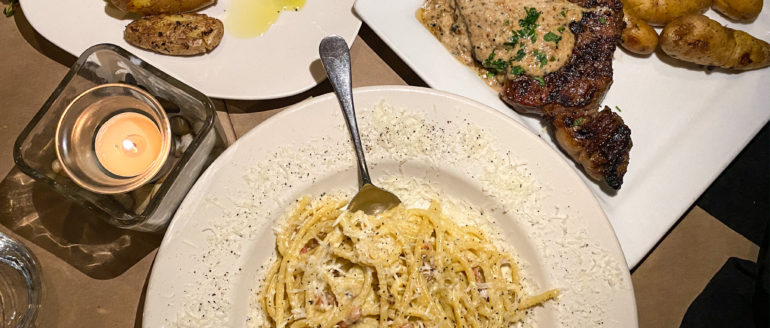 Upon cruising down Gulf Blvd, the main drag of St. Pete Beach, You'll notice a great deal of usual suspects: standard oceanside restaurants, unpretentious dive bars, a plethora of souvenir shops, beachgoers, and so on. One spot that most would not expect to stumble into is a cozy bistro and wine bar – cue Sola.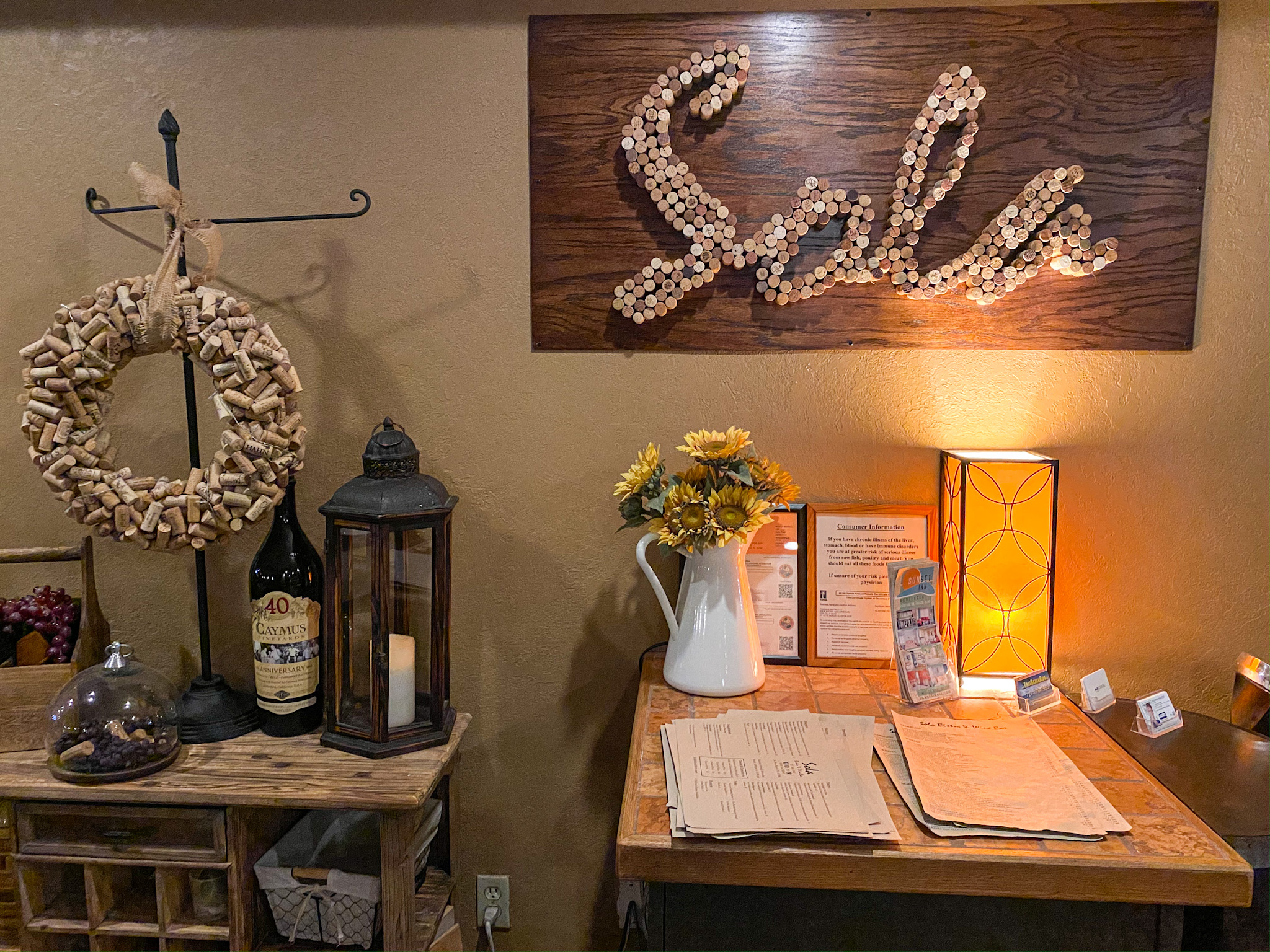 Sola Bistro & Wine Bar is located just off of Gulf Blvd in a small, unassuming corner plaza. As soon as you enter Sola, it's quite apparent that you're in for an intimate and tranquil dining experience where unwinding is encouraged. The space is small, but large enough, with approximately 15 tables, a modest bar, and an outdoor patio for enjoying in the midst of premium weather. During our recent visit on a Friday night, we arrived for our 6:30PM reservation, and by 8:00PM, the place was nearly full! Though we have visited Sola before and had no issue finding seats at the bar, I recommend making a reservation for your visit to secure a table.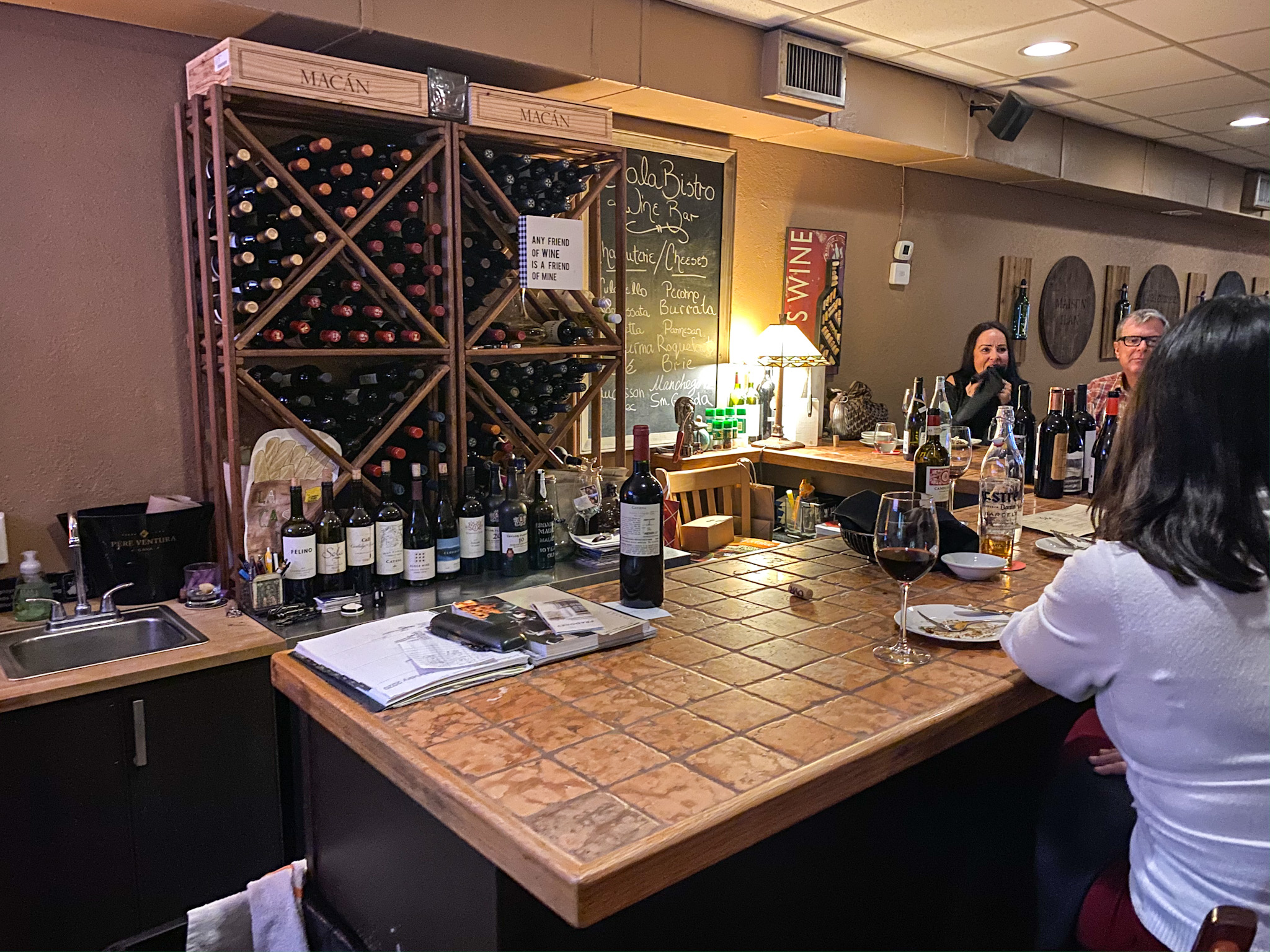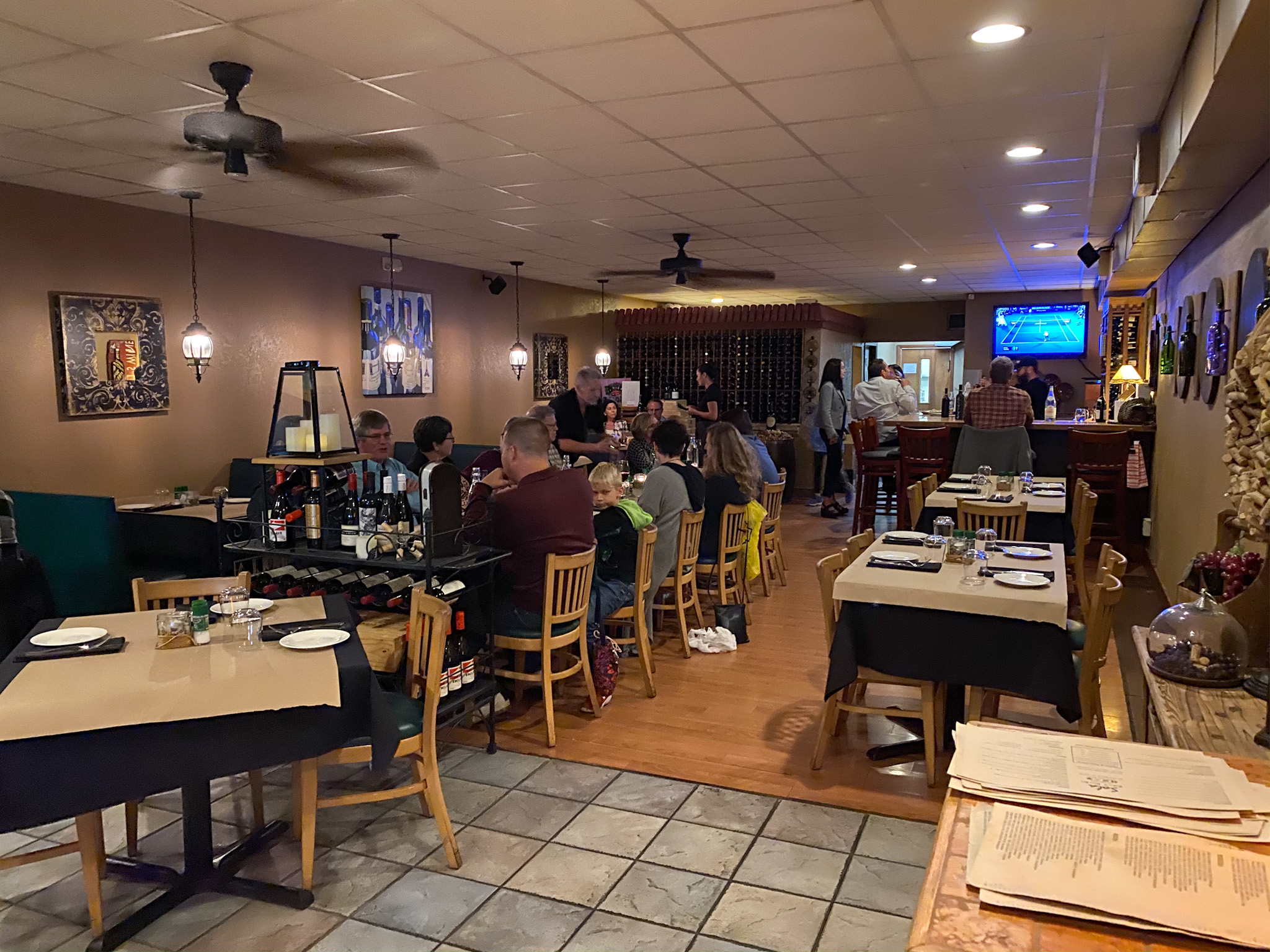 When dining out, a great deal of the experience is the service, and at Sola, the service is simply impeccable. In addition to our fabulous waitress, we had a few other folks from Sola's attentive staff who dropped by our table to make certain that everything was perfect, which of course, it was for the duration of our visit. Additionally, the staff was the utmost accommodating to our needs and requests. For example, they allowed us to make substitutions, sharing wasn't an issue, and they even topped our Honeycomb cake with a candle, since we were there to celebrate my mother's birthday.
Being that Sola is a wine bar after all, you can always expect to find a bottle or glass to suit your taste, whether you prefer red, white, or sparkling. My fiancé, mother and I always opt for a red whilst eating dinner, so we chose a beautiful cabernet from Mendoza, Argentina – Felino. It was simply divine, and we didn't leave one single drop behind. My sweet grandmother was with us too, and she's a Moscato kind of gal, so she happily enjoyed a luscious, fruit-forward glass of that.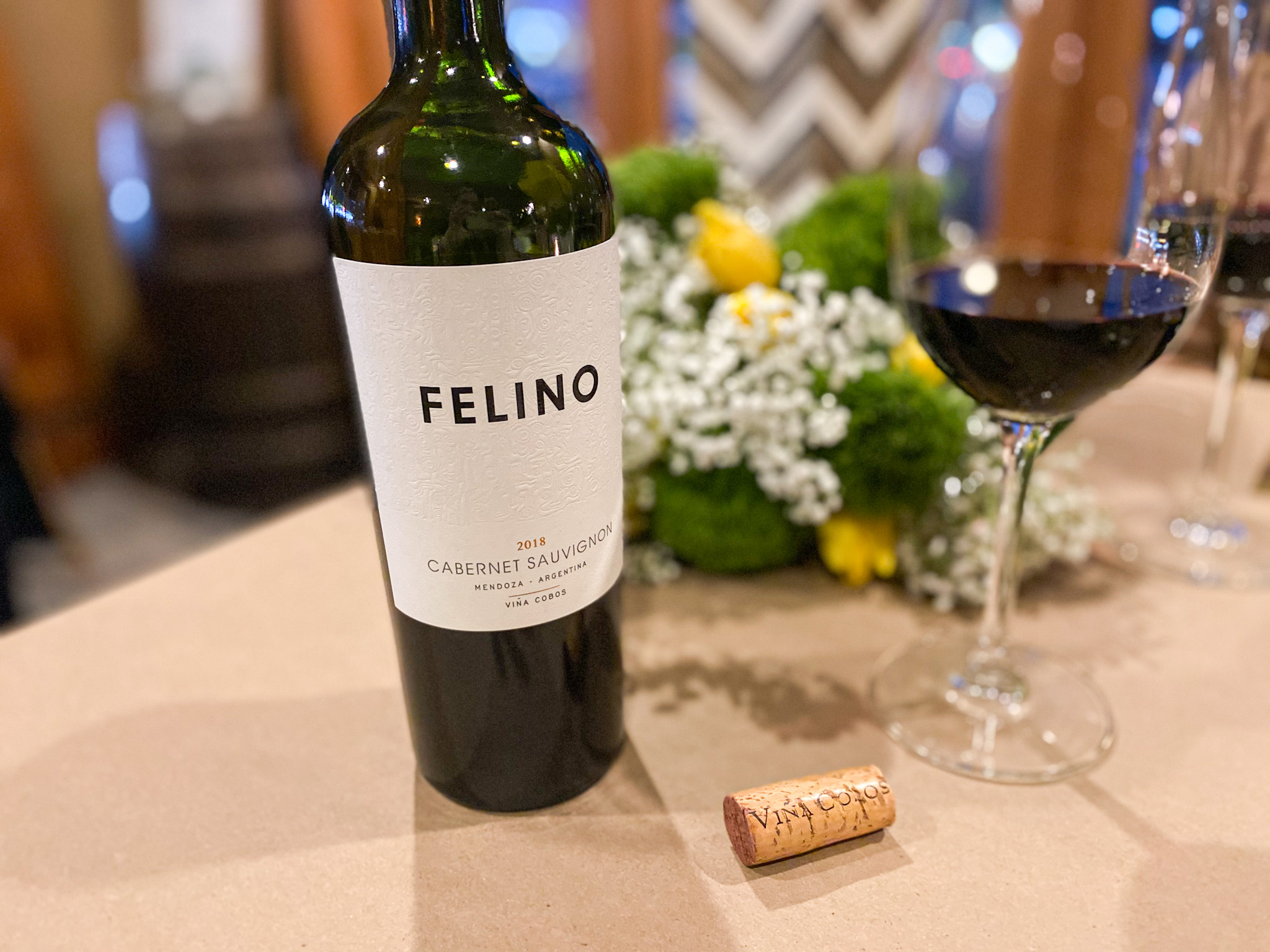 Sola's menu is equal parts familiar and eccentric, as it is comprised of recognizable classics with sophisticated, elegant upgrades. For example: the wings are not your average wings, as they are baked versus fried, and exquisitely plated, the Burrata Caprese is made with house-made Burrata, and the Ribeye's au poivre is made with Maker's Mark, instead of the typical brandy or cognac. Sola's cuisine is certain to accommodate any and all guests – both critical and adventurous eaters.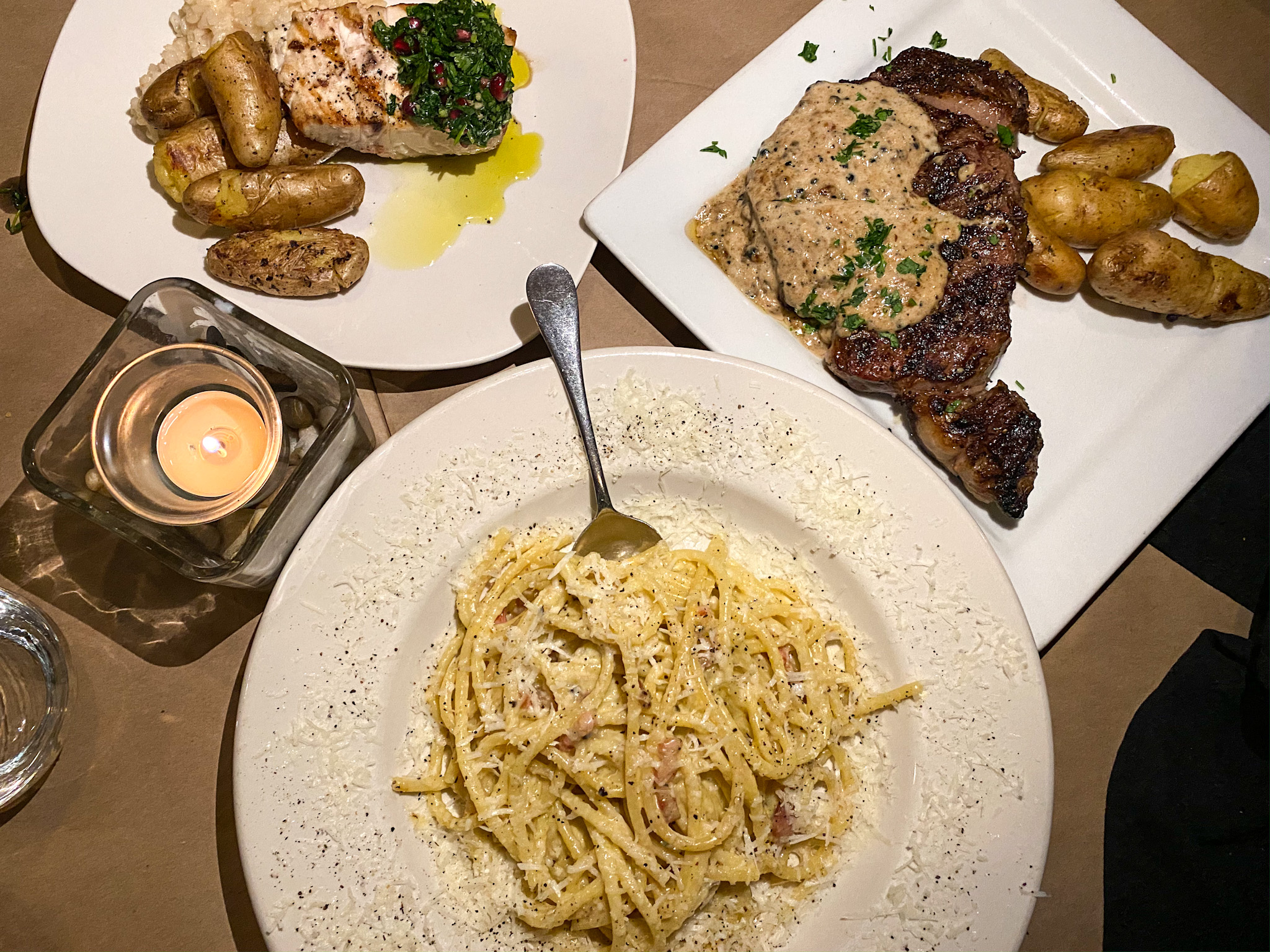 When it came time to order our food, our waitress explained that for the most part, their standard menu stays the same; however, they frequently switch up their nightly specials. On the particular night that we dined at Sola, the specials included a New York Strip, Amberjack and a Pappardelle dish.
We started the evening off with the Burrata Caprese and the Wings to share with the table. To put it simply, the Burrata Caprese blew us away, even Mike, my fiancé, who typically isn't a huge fan of Burrata. This caprese contains all of the classics: tomato, fresh basil, EVOO and balsamic. The aspect that elevated this uncomplicated dish was the house-made burrata – it was so creamy and luxurious. In my opinion, caprese is the epitome of "less is more," especially when quality ingredients are involved.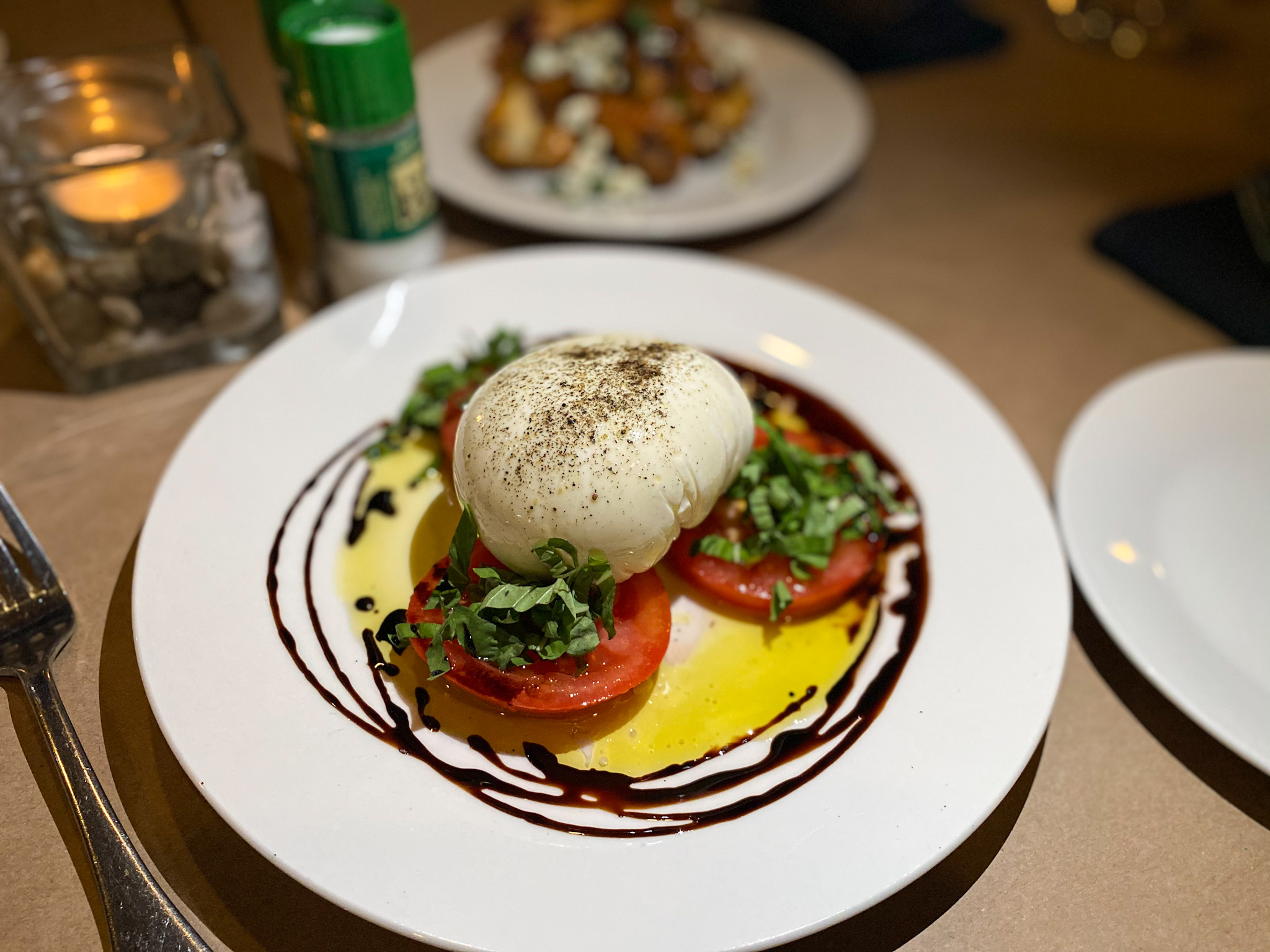 When the wings arrived, I knew that I loved them before I even had the chance to try them. I instantly appreciated the plating and the fact that they were able to transform popular bar fare into an elegant and beautiful appetizer. Not only was the presentation great, but the flavors were next-level. When I noted Sriracha in the menu description, I assumed that there would be a decent level of spice. However, I was wrong and the wings were very well-balanced, thanks to the addition of pineapple and blue cheese. If you're at all hesitant to order these, because you don't prefer spicier foods, I assure you, the level of heat is extremely bearable.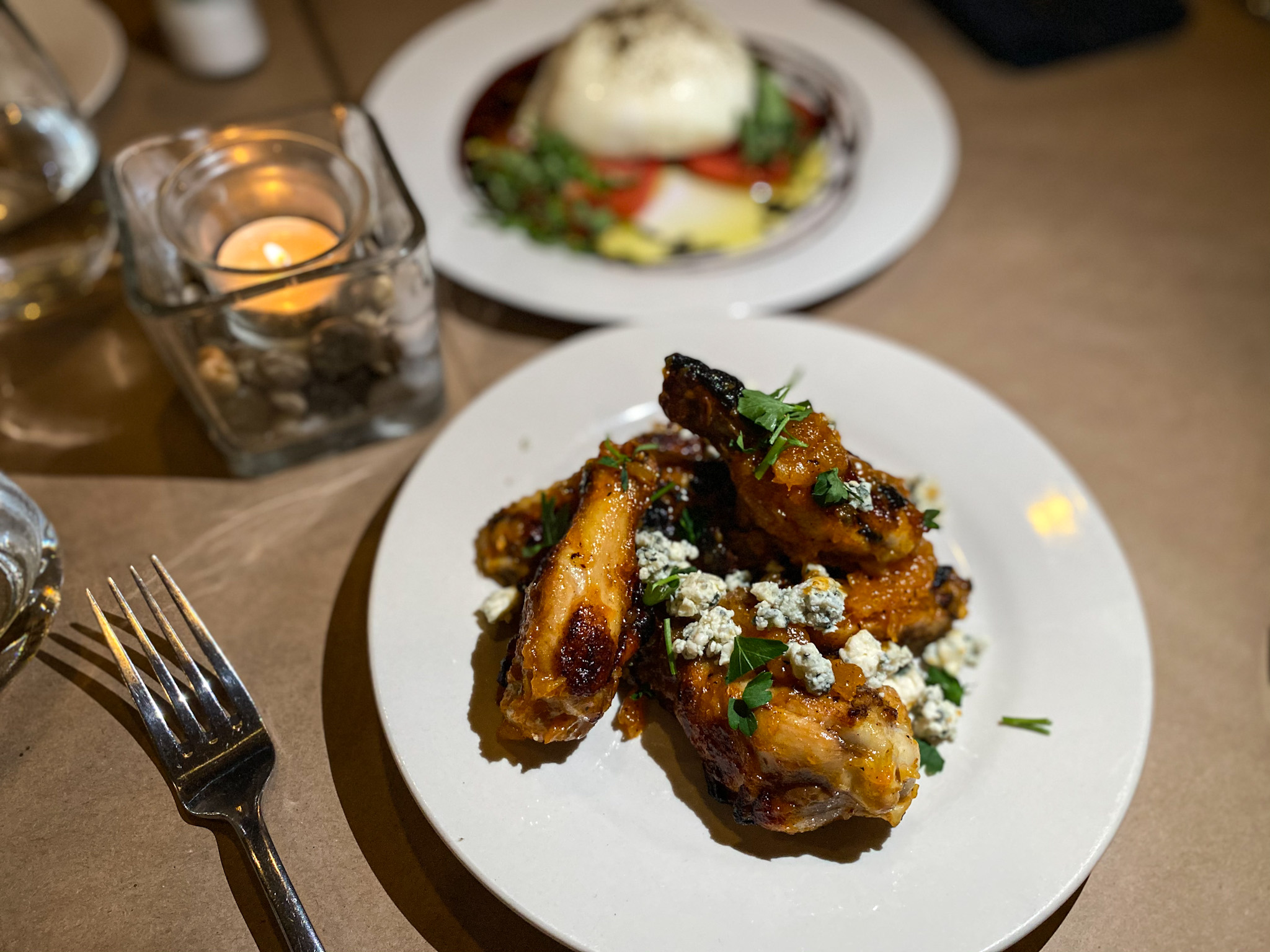 Moving on to the entrees, we all selected something completely different. My grandmother selected the Amberjack special served with chimichurri, pomegranates, risotto and she subbed in rosemary fingerling potatoes for the spinach. The fish was cooked to absolute perfection and possessed mild, yet enticing flavor. Fresh, herbaceous notes graced the plate as well with the addition of the chimichurri and pomegranate.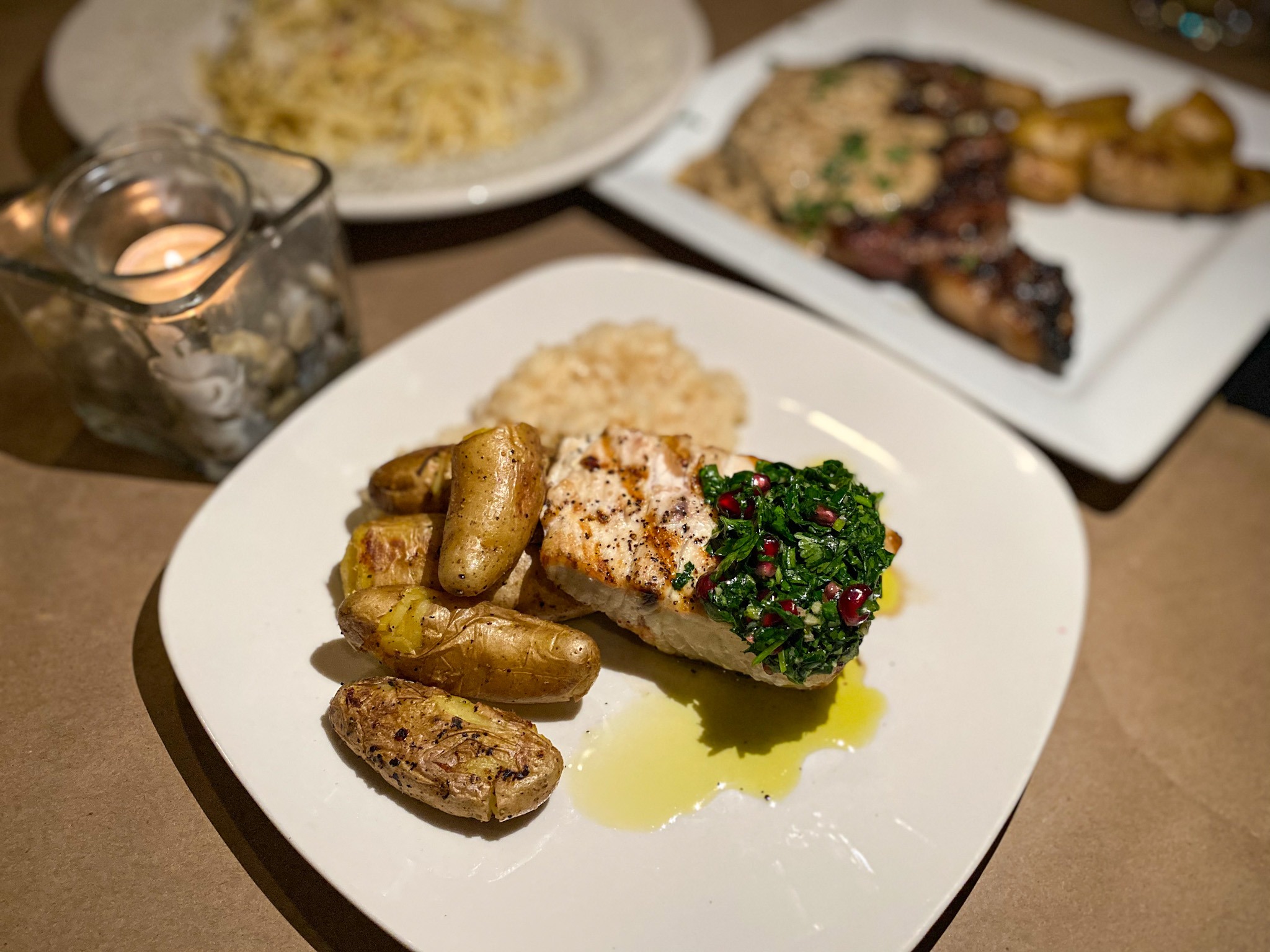 My mother, the birthday girl, has a weakness for a seductive pasta dish. The moment that she crossed the Bucatini alla Carbonara on the menu with house-cured pancetta, egg yolk, Pecorino Romano and black pepper, her mind was made up. When the waitress said that this dish was creamy and delightful, she wasn't wrong. The Bucatini was oh so silky smooth, thanks to the egg yolk, and every bite packed a punch of indulgent decadence.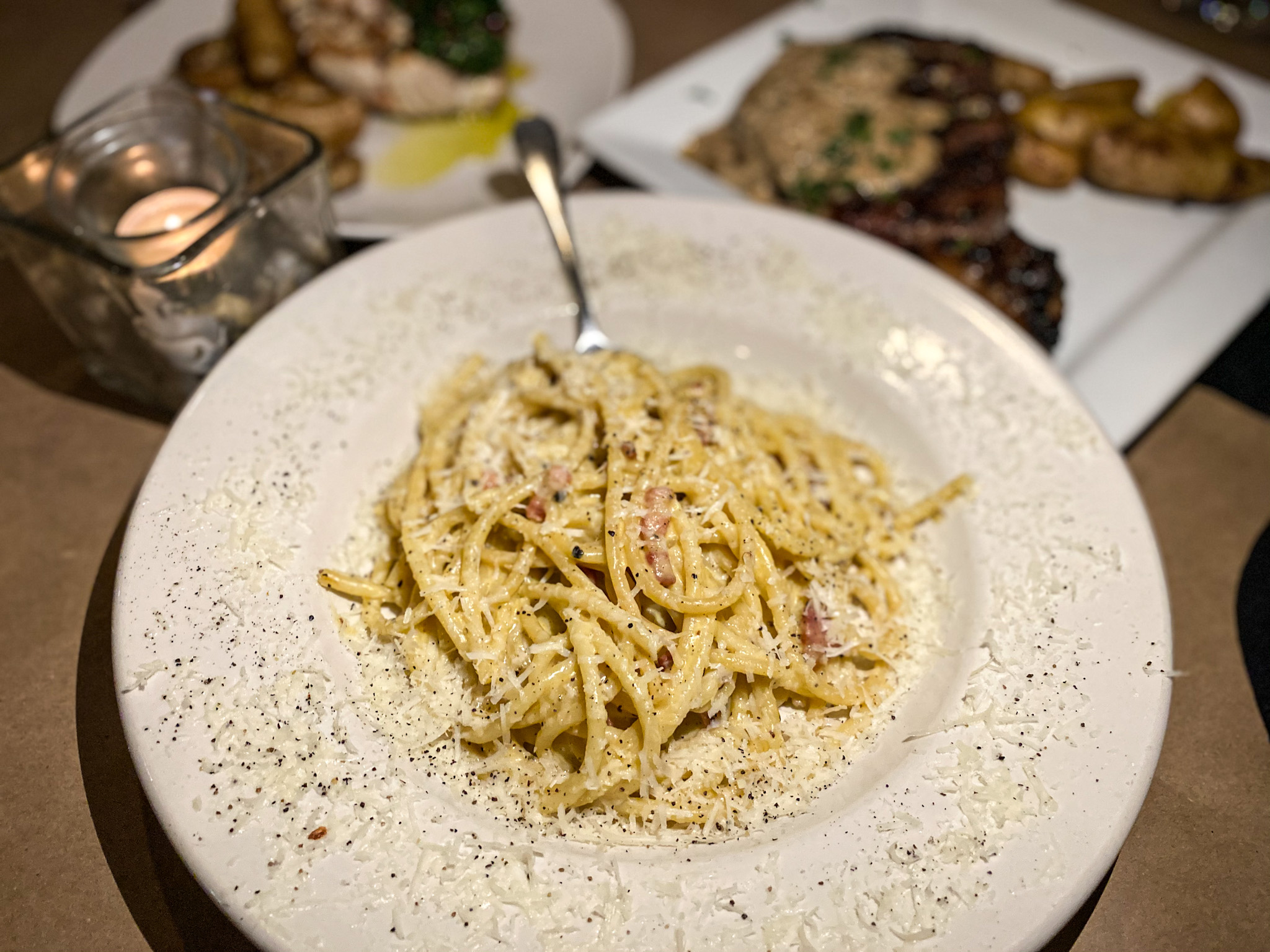 Mike and I usually always share an entree, as to avoid food waste and overeating, so we tossed around the steak options. Originally, we decided to order the New York Strip special, but our waitress steered us in the direction of Sterling's Ribeye and boy am I glad that she did (though, I know that the strip was probably insanely delicious too). As I mentioned earlier, the Ribeye is served with an au poivre that is made with Maker's Mark, instead of traditional brandy and cognac. It is truly an outstanding sauce that only complements the steak without overpowering it. Typically, this steak is served with roasted vegetables, but we couldn't not have the rosemary fingerling potatoes, so we made a substitution. Overall, this dish was an absolute home-run that is cooked to perfection and considering that it's 16oz, it's perfect for sharing (we even had some leftover to take home).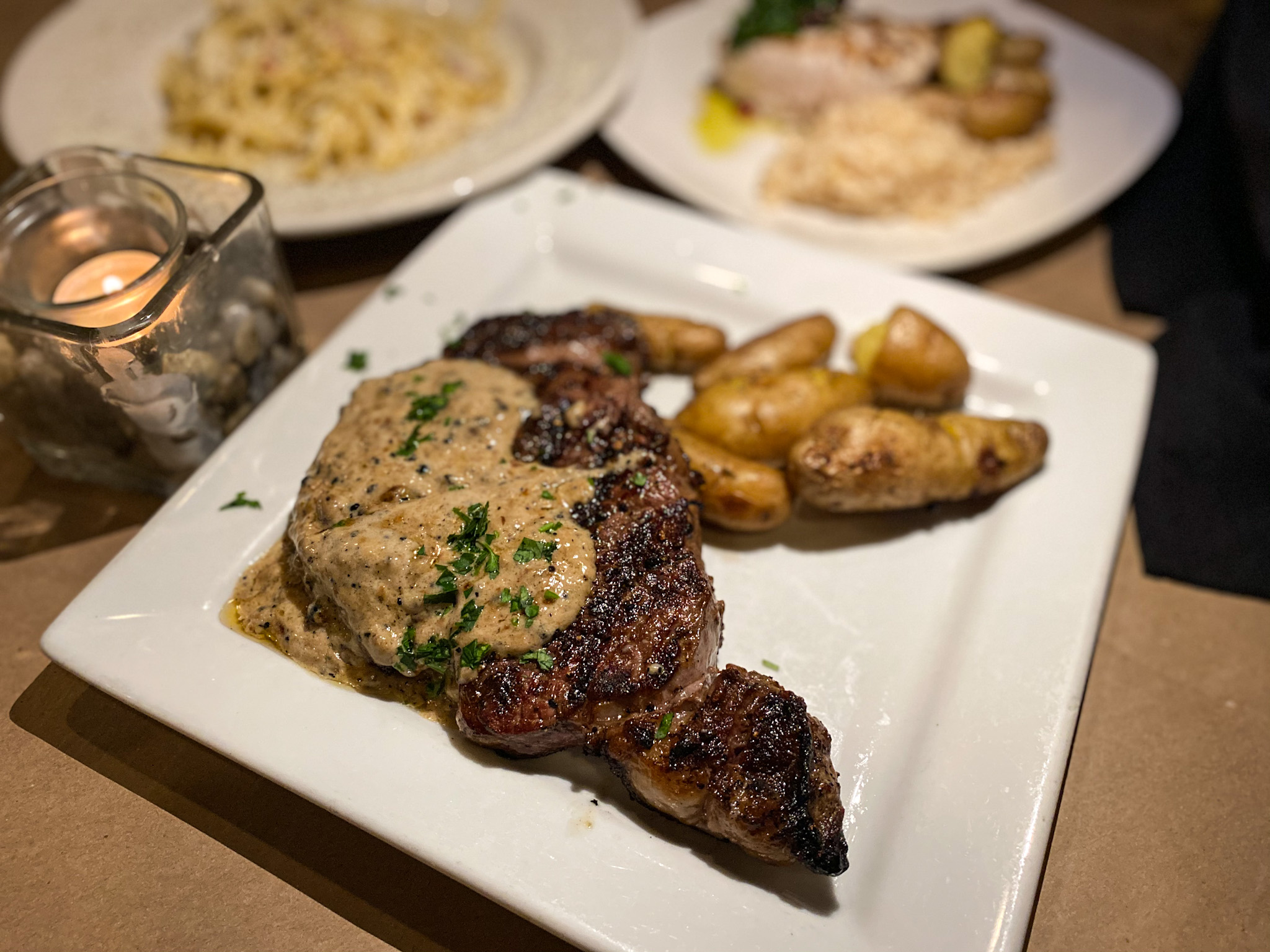 Since we were there to celebrate a birthday, it would've been unethical of us to leave without ordering dessert. We surprised my mother with the Honeycomb cake, which had a birthday candle in it, per request, to boot. It's a quintessential post-dinner treat dessert that isn't overly sweet. After one bite, we all agreed on two things: that the flavors are very familiar to that of honey graham crackers, and that this cake would pair perfectly with a scoop of vanilla ice cream or gelato. Overall, a very lovely dessert.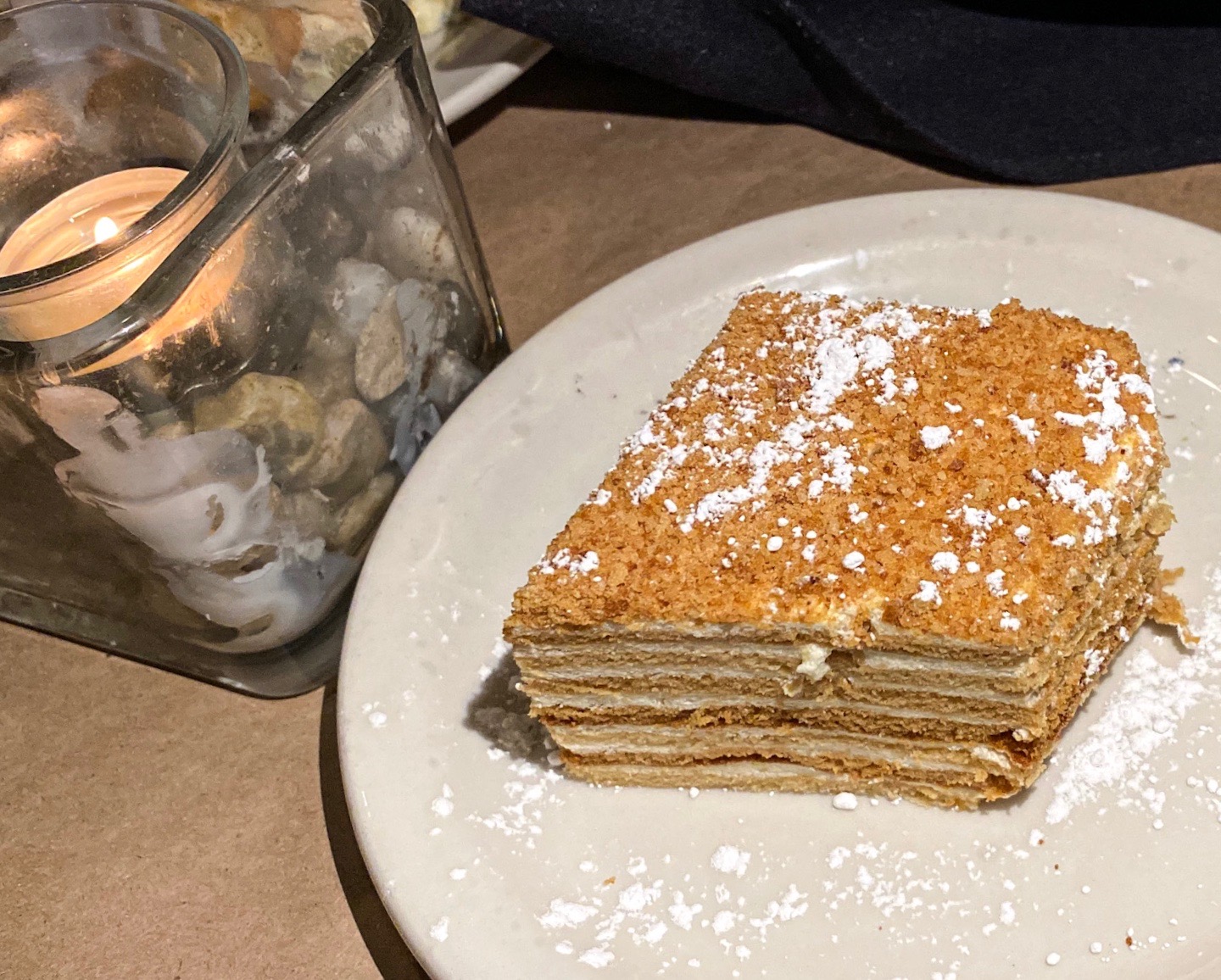 As a whole, our meal at Sola Bistro could not have possibly been any better. From the wine and food, to the service and atmosphere – everything was exquisite. Whilst eating, we were all humming and praised each dish even more so than the last. In fact, we even talked about how amazing everything was throughout the entire weekend. If you have yet to visit Sola, make your reservation for a sultry date night ASAP. Or even better yet, establish plans to visit Sola on a Wednesday for jazz night!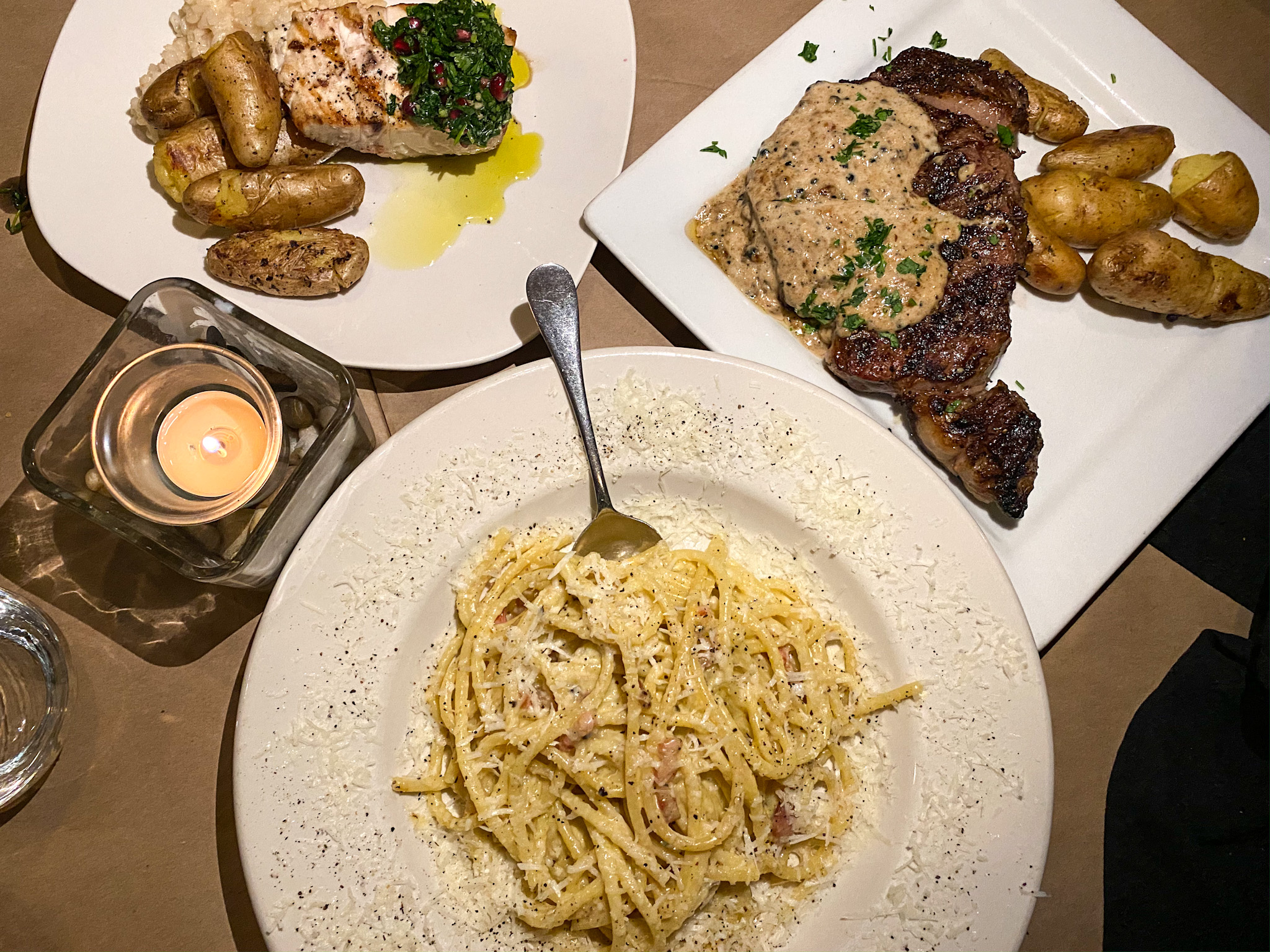 Readers Rating

Rated 4.9 stars




4.9

/ 5 (

Reviewers

)

Spectacular
---
Sola Bistro & Wine Bar

(727) 360-7500

Wine Bar

,

Eastern European

,

New American

Mon - Sat

4:00pm - 10:00pm
6700 Gulf Blvd

,

St. Pete Beach

,

FL

33706

,
---
Cozy, elegant bistro & wine bar featuring a menu of Italian & New American mains, plus a patio.
DISCLAIMER: Kevin, Lori, Abby, Haley, & Lindsey do not dine anonymously (this would be impossible) and we sometimes get free food (though never expected). However, we dine with the locals and we support our own. You will always get honesty in a respectful manner. We do not include any large national or regional chains in our ratings and reviews. We focus on independent locally owned eateries exclusively.

PLEASE NOTE: Reviews reflect a certain moment in time. Some restaurants stay extremely consistent over many years, and some change for the better or worse. Some things that may change are: chefs, recipes, food suppliers, ingredients, philosophies, ownership, etc. We always hope that you have the same good, or great experience we had.
More Foodies News, Reviews & Recipes