The Pearl Restaurant: Gulfport's Destination for Distinctive & Sophisticated Mediterranean
The Pearl Restaurant: Gulfport's Destination for Distinctive & Sophisticated Mediterranean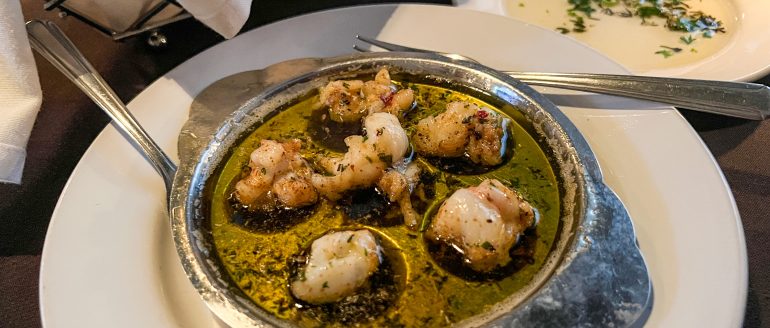 For many years, The Pearl Restaurant's fine dining establishment operated out of Treasure Island. The restaurant earned a wonderful reputation and became a favorite to many local diners. In the fall of 2022, The Pearl moved into a cozy new home close to the heart, in quaint, but growing Gulfport, FL.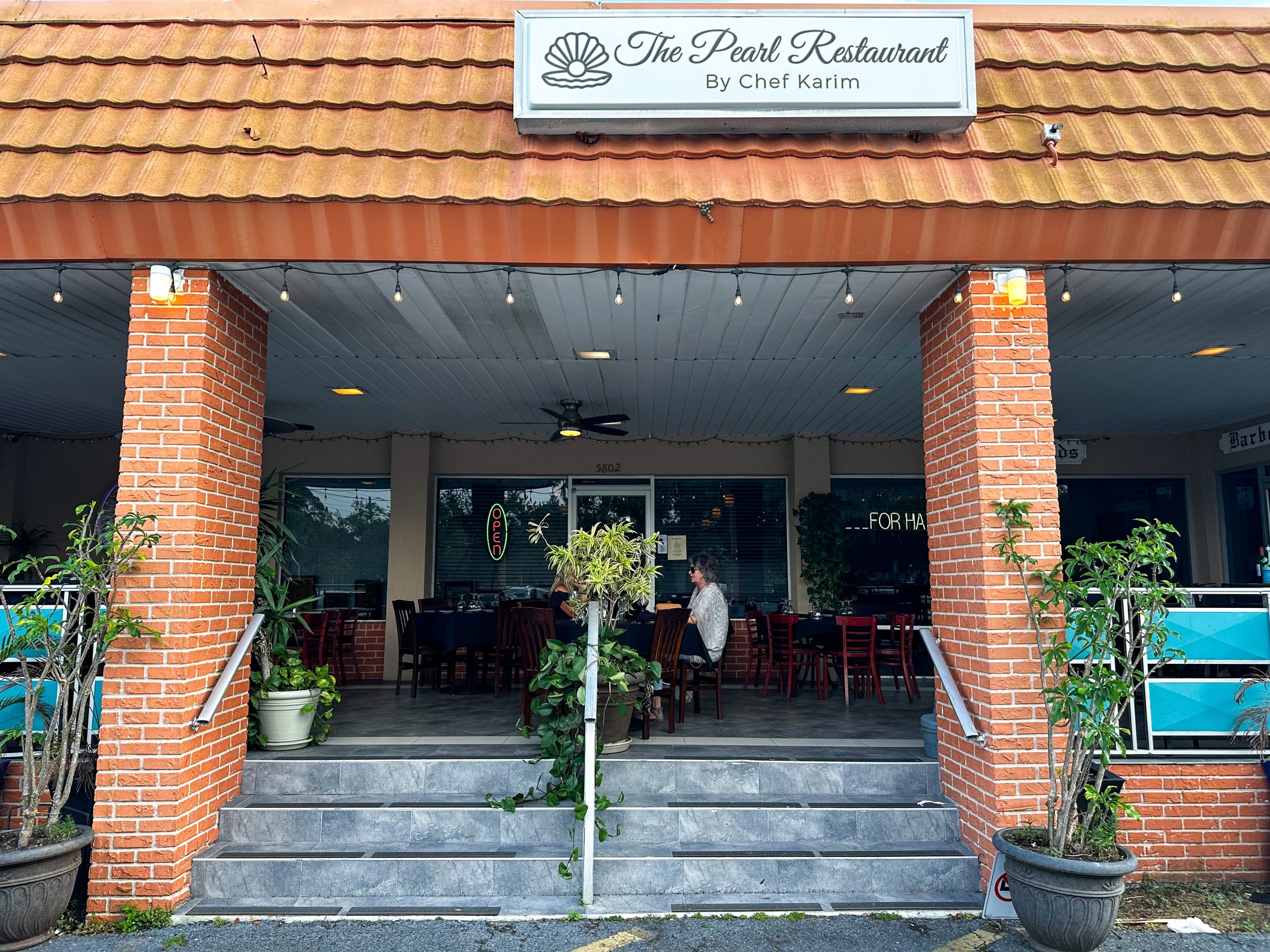 The Pearl, which specializes in Mediterranean cuisine with an upscale but casual vibe, has been busy settling into their new spot over the course of the past few months. This new location of theirs possesses a cozy and intimate dining room (similar to that of their original location) as well as a covered outdoor seating area which is idyllic for calm and balmy evenings.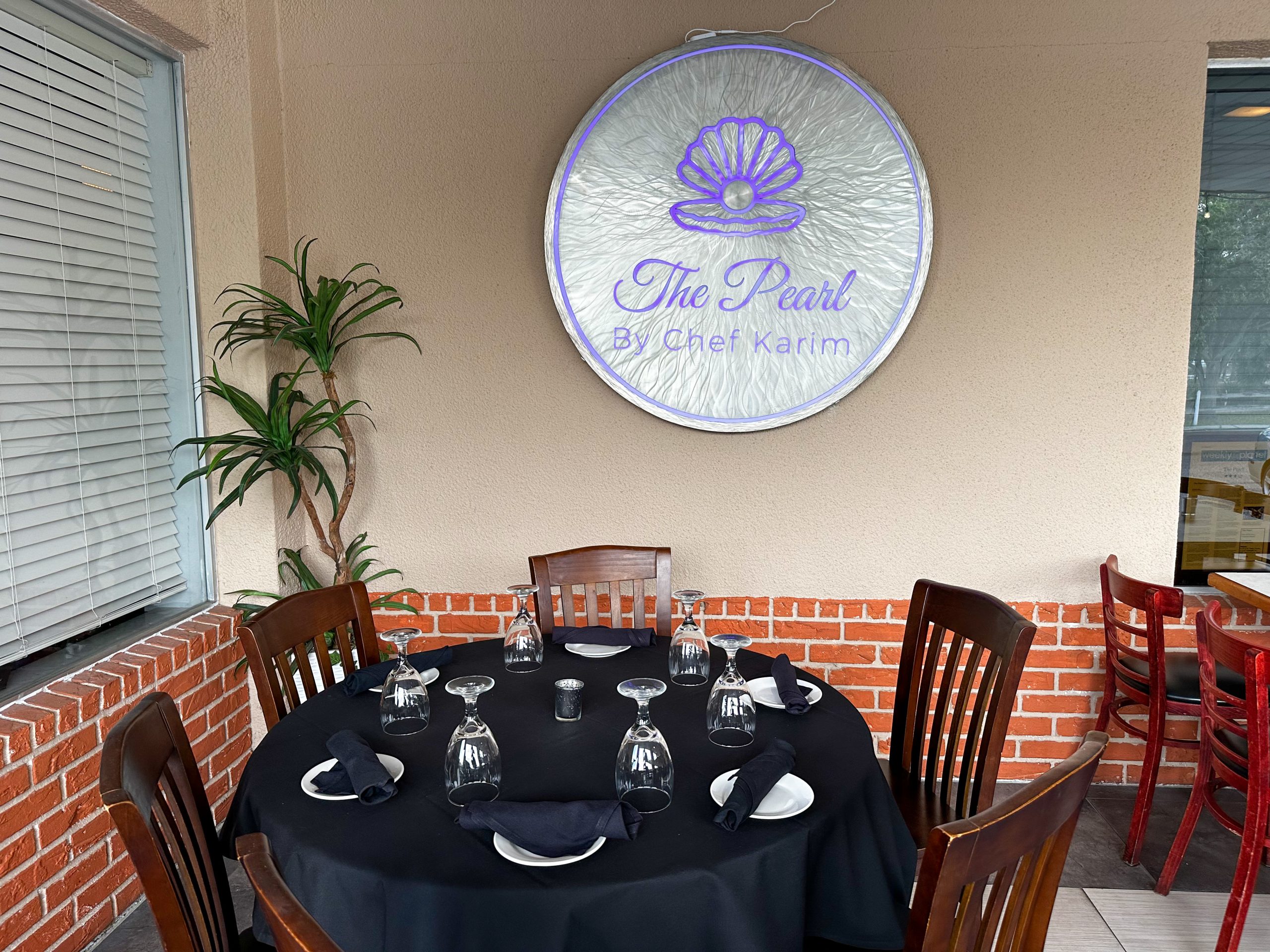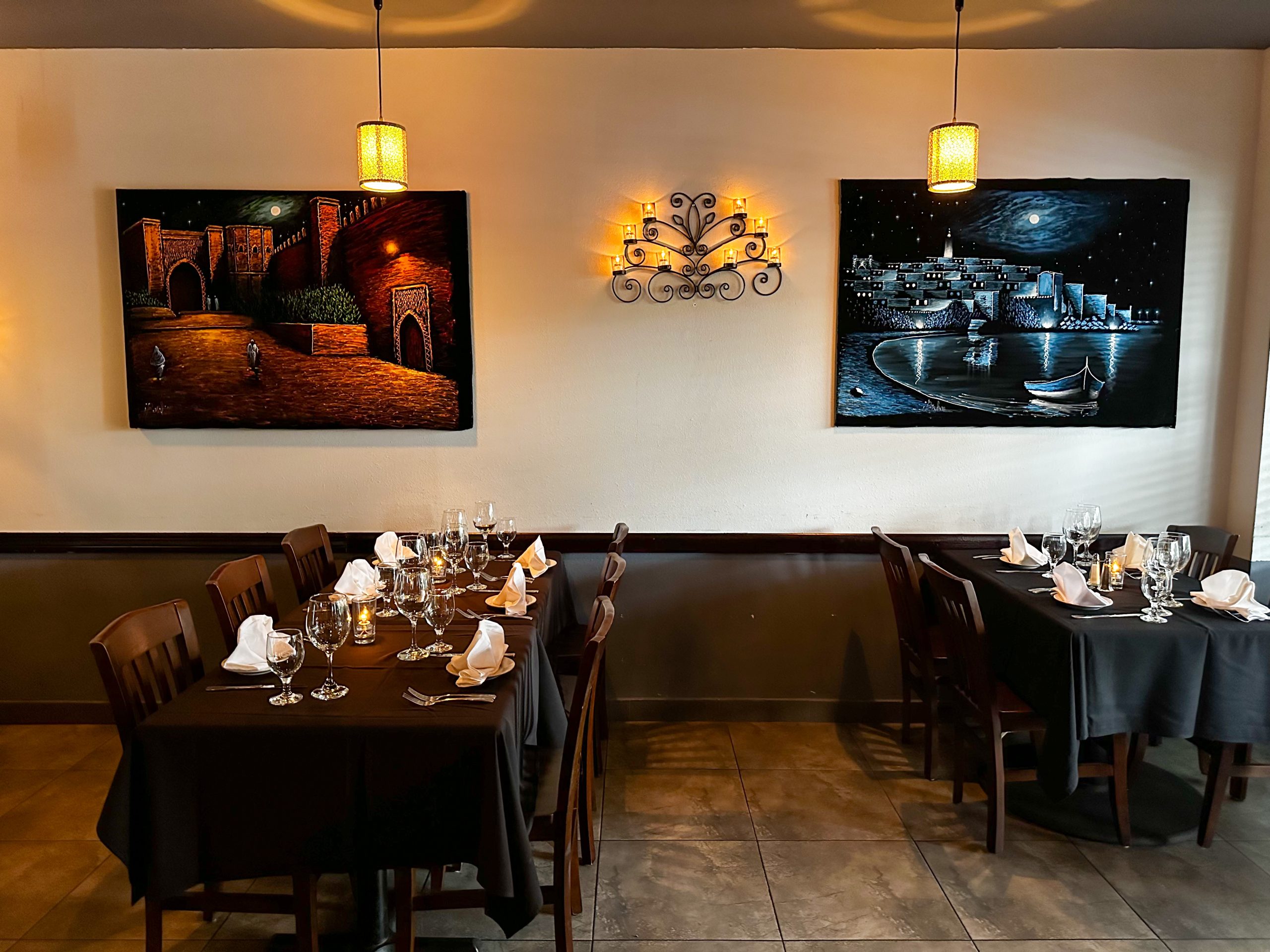 The beloved menu, created by chef and owner Karim, fortunately remained the same with a focus on elevated seafood, Mediterranean mains, Moroccan specialties and many other intriguing options like their wide-array of appetizers and enticing entrees like camel. One of the best aspects of the Pearl's arrival in Gulfport is that the food is unlike any other establishment in the small town. The Pearl has added a whole new dimension to the dining scene in Gulfport and they've definitely been welcomed with open arms.
For those familiar with the layout of Gulfport, The Pearl is located off of 28th Ave S near 58th St S. – just a few blocks from the town's popular strip that is Beach Blvd. S. Parking is plentiful as the restaurant sits in a small plaza that has a large parking lot. Reservations at The Pearl are not required; however, they are strongly recommended, especially during weekend dinner service. Tables can be reserved both in the dining room and on their patio. Additional seating includes a row of bar seats with an up-close view of the happenings in the kitchen.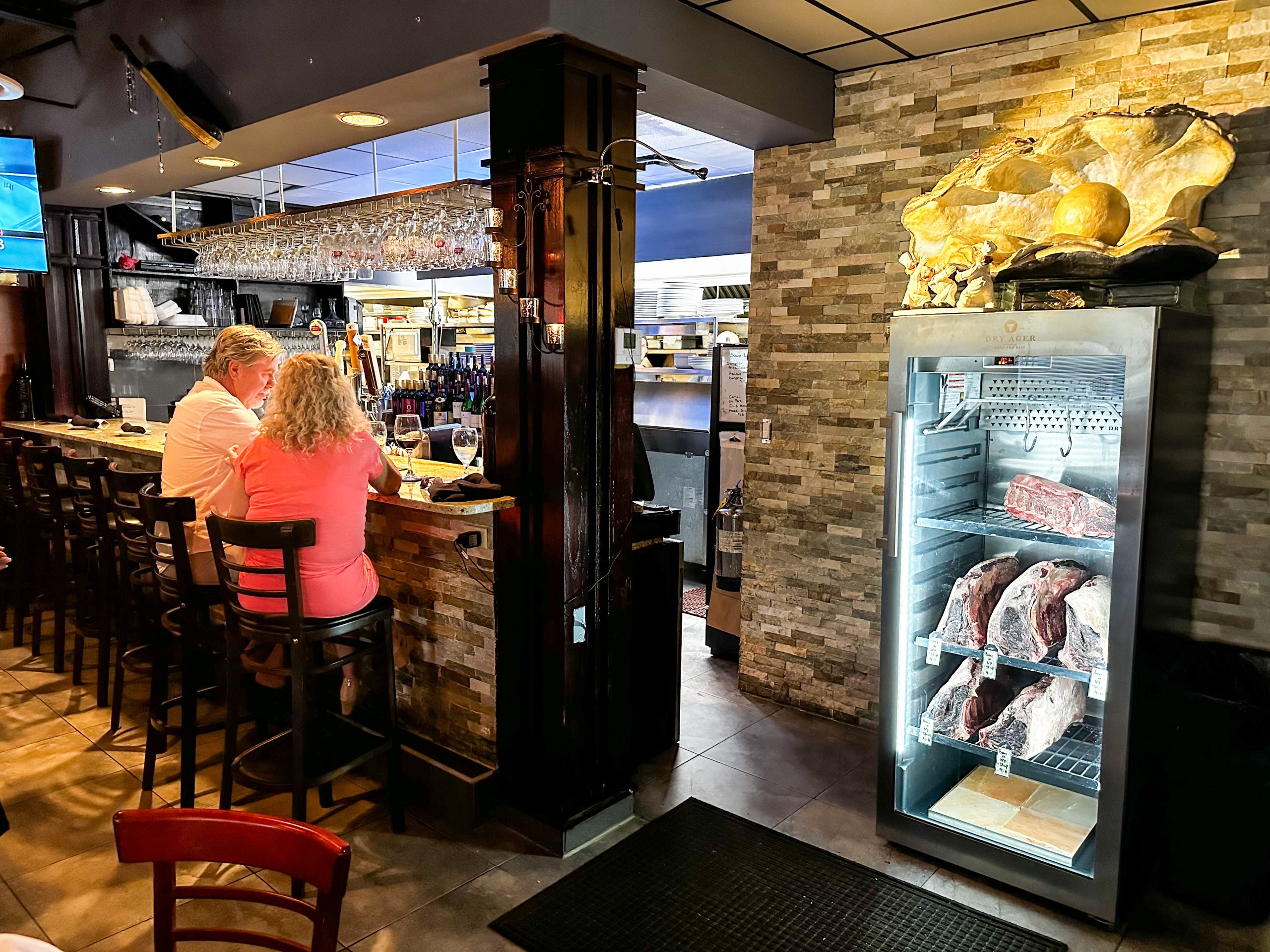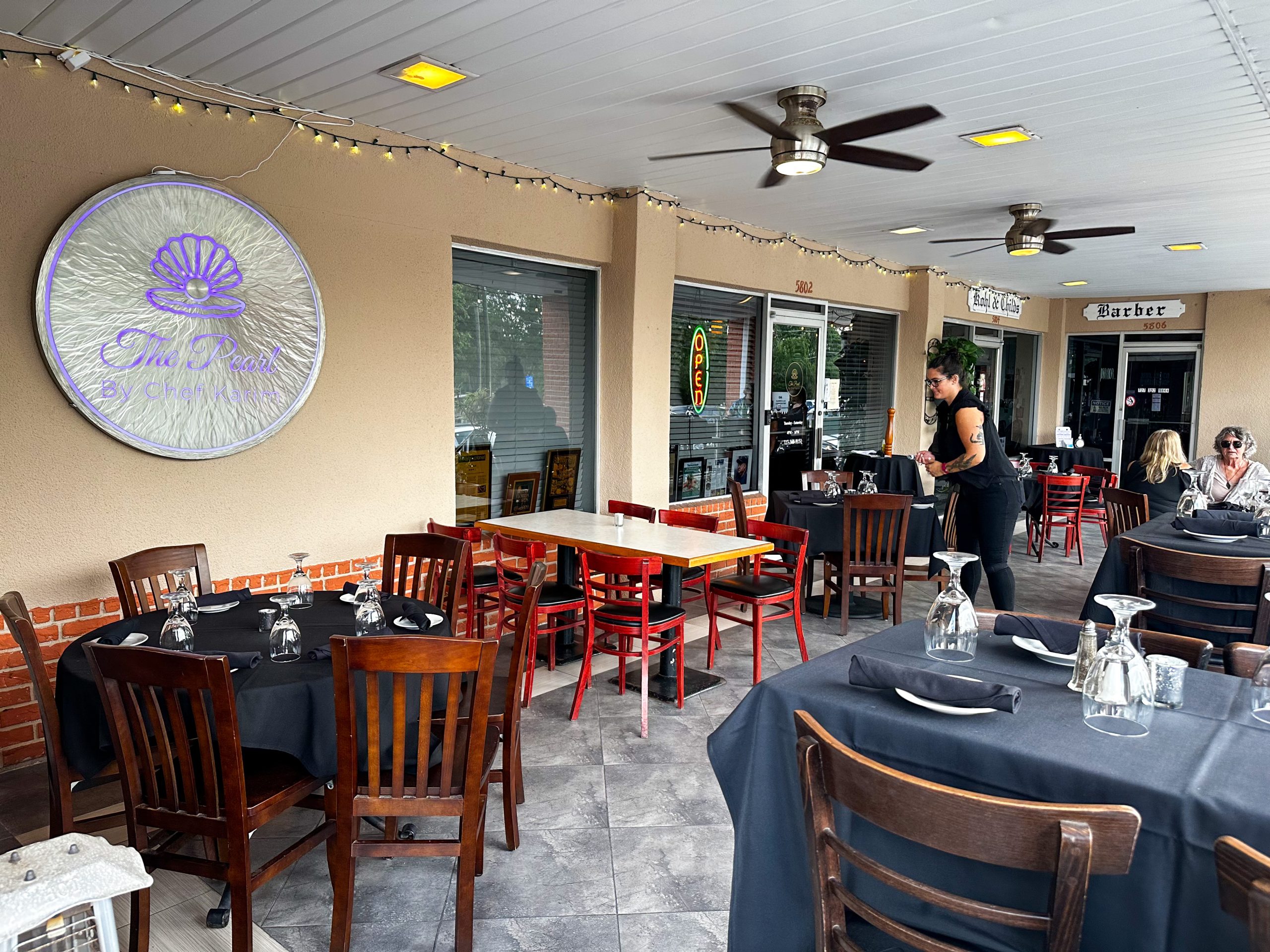 We secured our reservation recently on a Friday evening at 6:30PM. We requested indoor seating and upon arrival, our table was ready and waiting for us. We were greeted immediately by our wonderful server who promptly introduced the menu specials for the evening which included both appetizers and entrees. We started off with a bottle of wine – Troublemaker Red Blend – and a few appetizers. We selected the lobster bites, stuffed dates, and the mediterranean sampler which was one of the featured appetizers for the evening.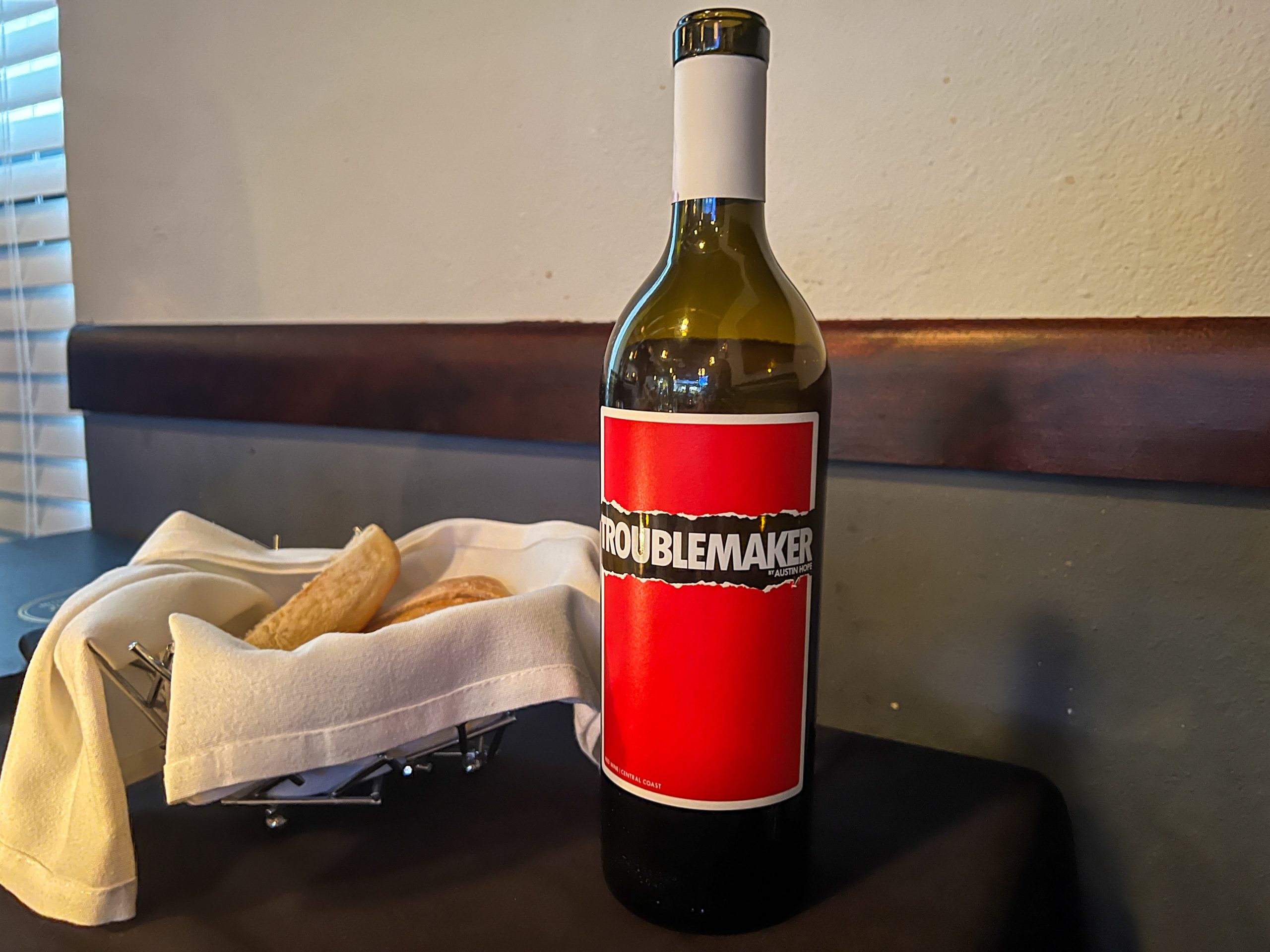 Complimentary bread service landed on the table first, followed by the lobster bites. The lobster bites are comprised of sautéed lobster chunks in garlic herb butter. They were dainty, yet delicious – they made for the perfect appetizer as they weren't ultra filling but were enough to satisfy. This is a great appetizer to share between two people.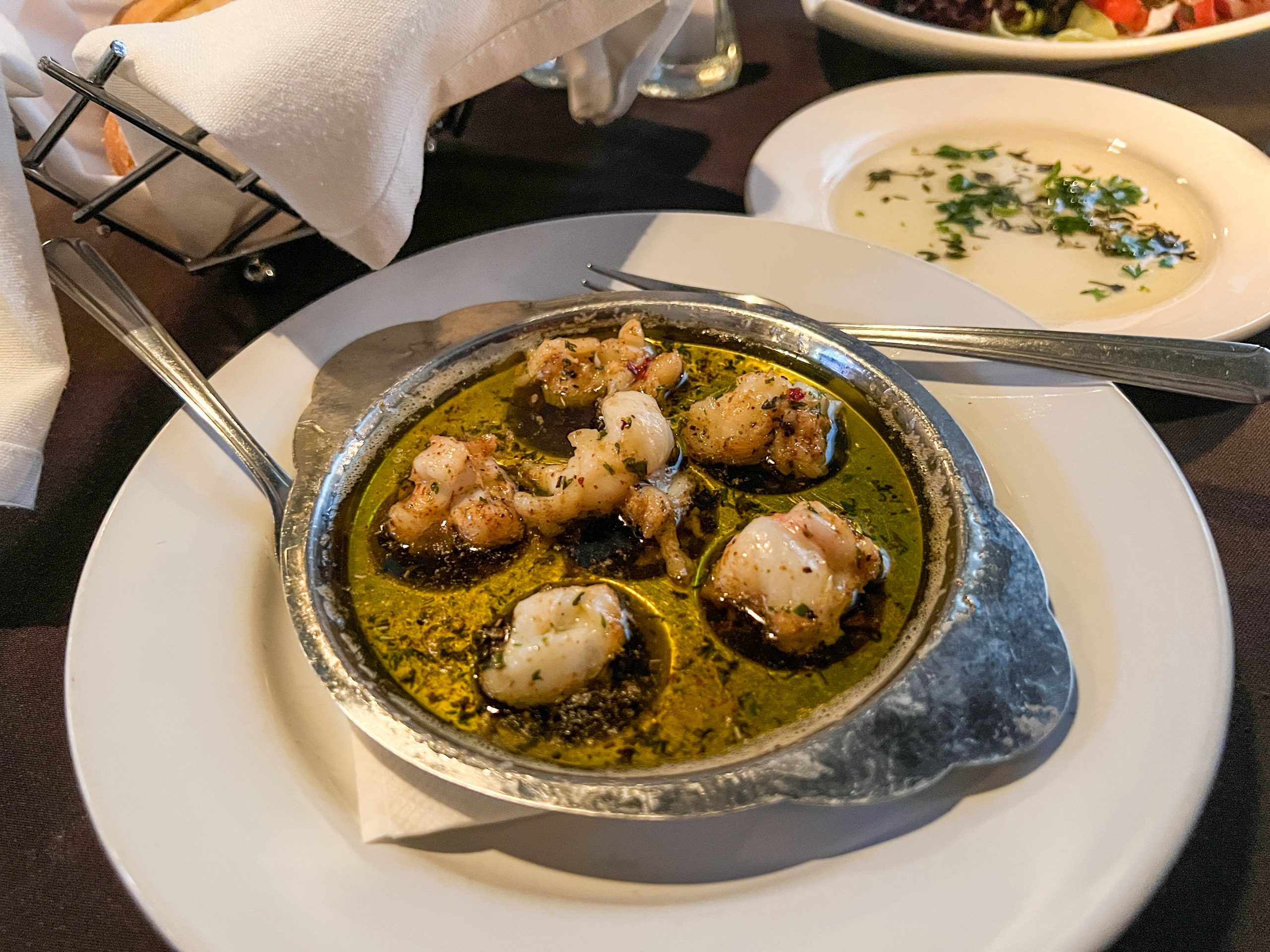 We enjoyed the stuffed dates from The Pearl a couple of years ago and couldn't not order them this time around as they're simply delicious. The dates are stuffed with goat cheese, jalapeños and bacon and make for the perfect combination of sweet and savory. The five dates are served on a skewer over a small bed of greens. It's a good thing that there are not more than five to an order, because I could easily fill up on them. Dates in most any form (but especially with the addition of goat cheese, bacon and jalapeños) are like candy to me.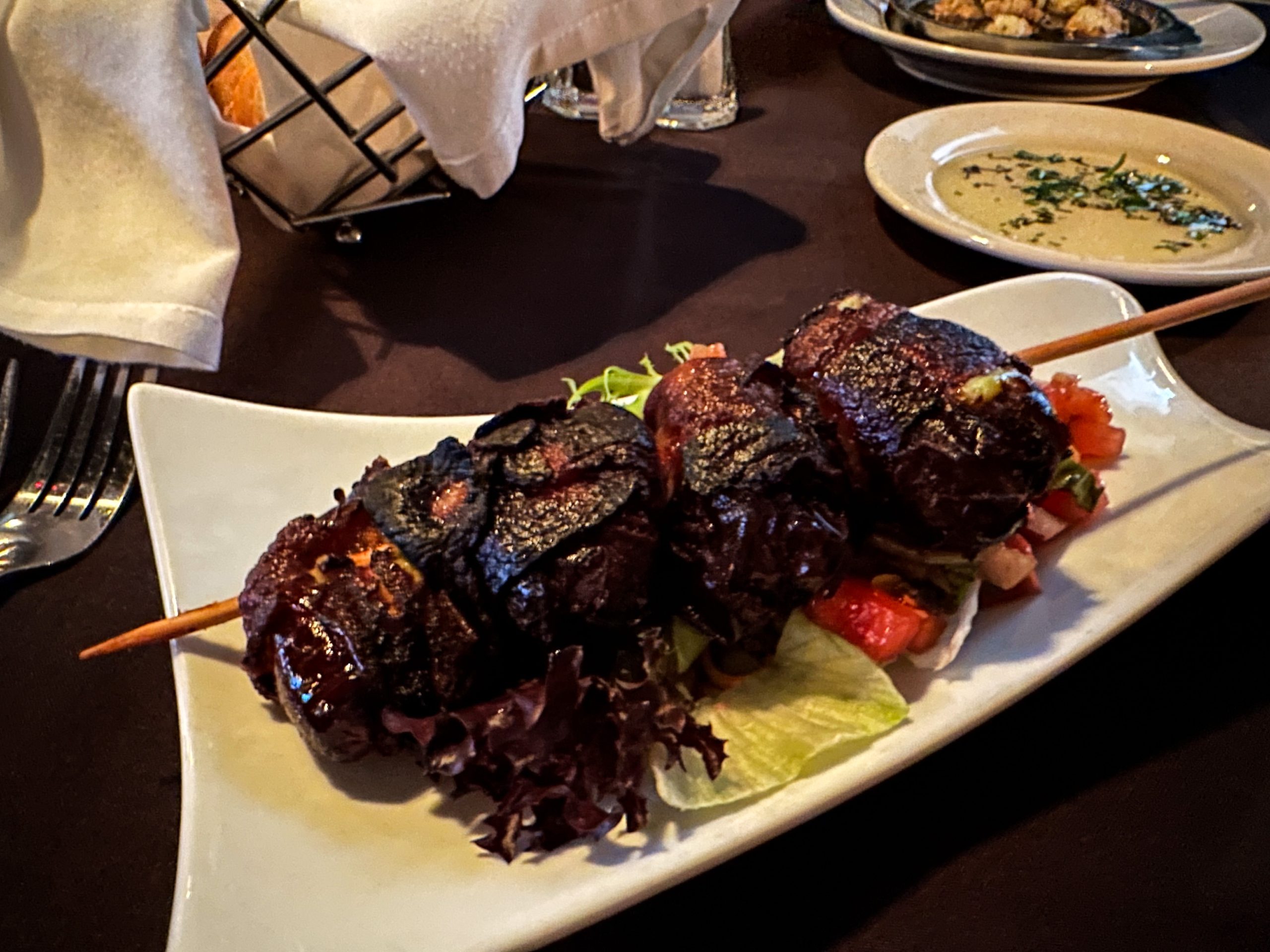 When the mediterranean special of grape leaves, various dips, olives and pita arrived we soon realized that we probably should not have ordered it because it was quite sizable. However, everything served with the special was incredibly appetizing. Because this was a featured special, this means that it is not always available. Though, they have added it as an appetizer special on many different occasions and if it happens to be available during your visit, I do highly recommend it – it's great to share with a group.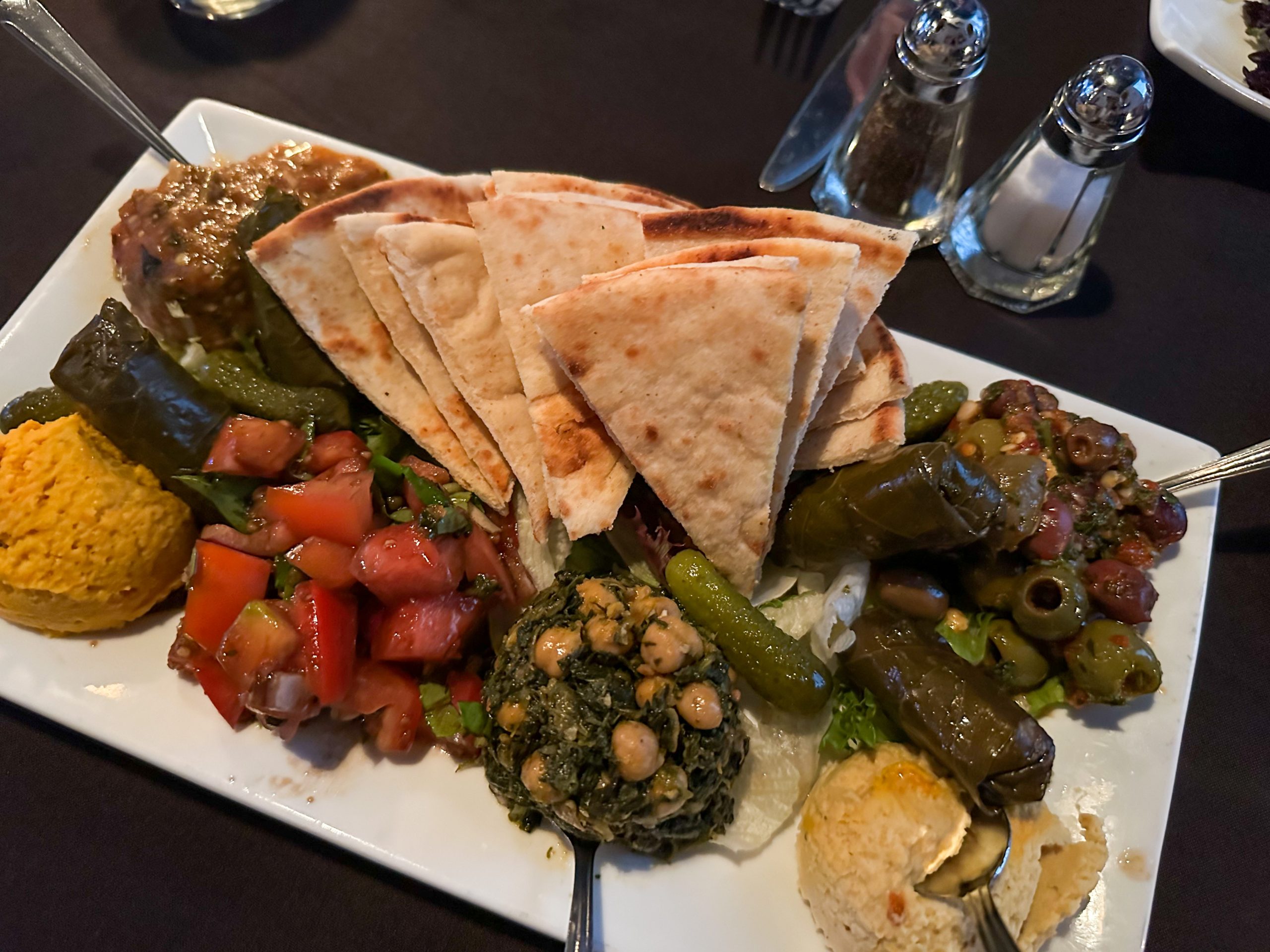 As previously mentioned, The Pearl has Moroccan specialties available. These specialties include vegetable, fish and lamb tagine with the occasional appearance of a chicken tagine. While the chicken tagine was not available during this particular visit, I have had it before and can say with full confidence that it's one of the best entrees that I have ever enjoyed from The Pearl. We happily settled for the vegetable tagine while another friend in our party ordered the fish tagine which was served with delicate and flakey sea bass. The fish is slowly baked in tomatoes, onions and bell peppers with Moroccan spices and fresh herbs.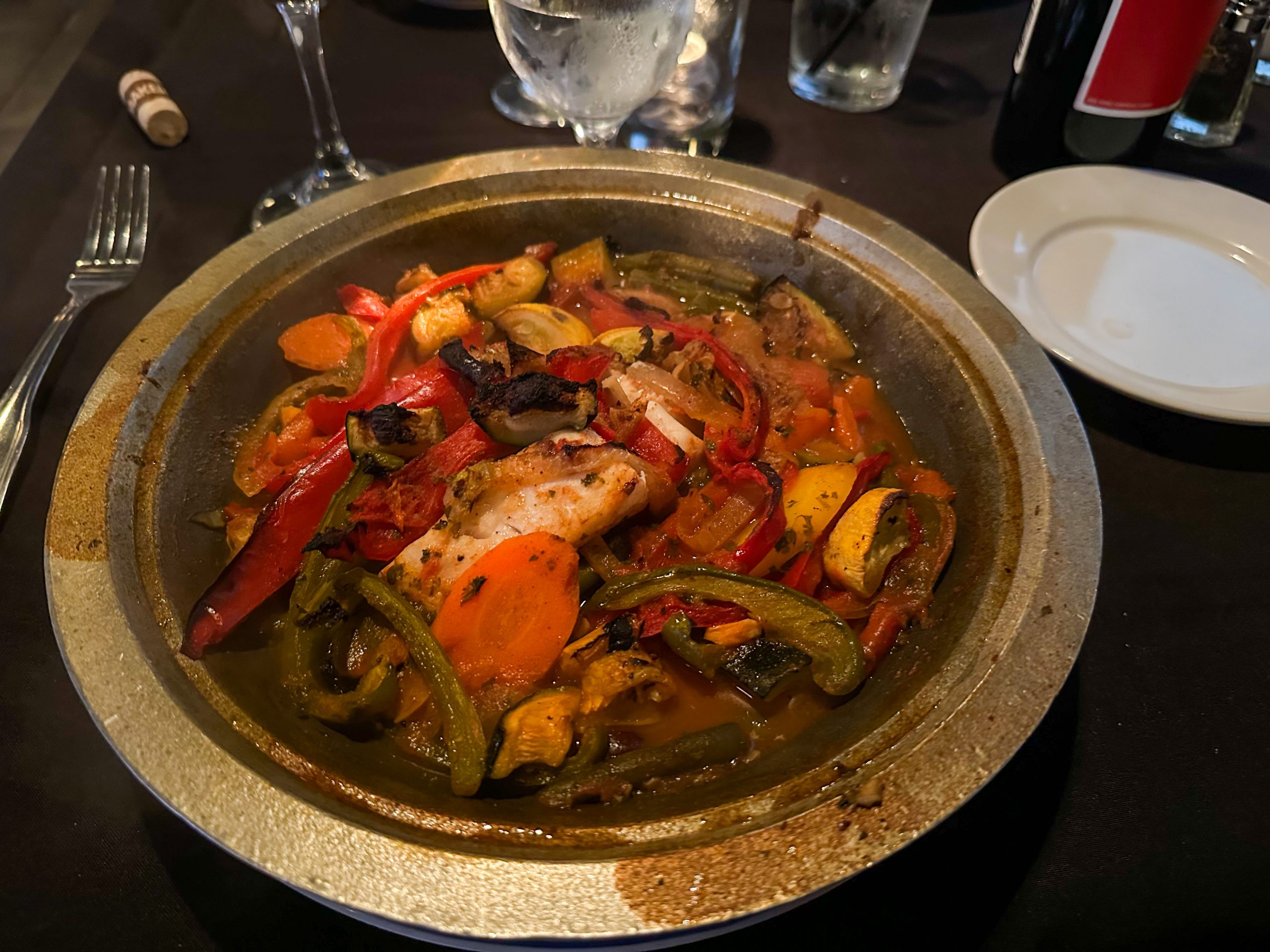 The vegetable rendition of course includes the above without any fish or protein. Each tagine is served with a side of couscous and is presented at the table in an actual tagine. It is quite the presentation and the portions are very generous – it would have been plenty of food for my husband and I to share for a meal, but with their extensive menu, we couldn't limit ourselves to just one entree.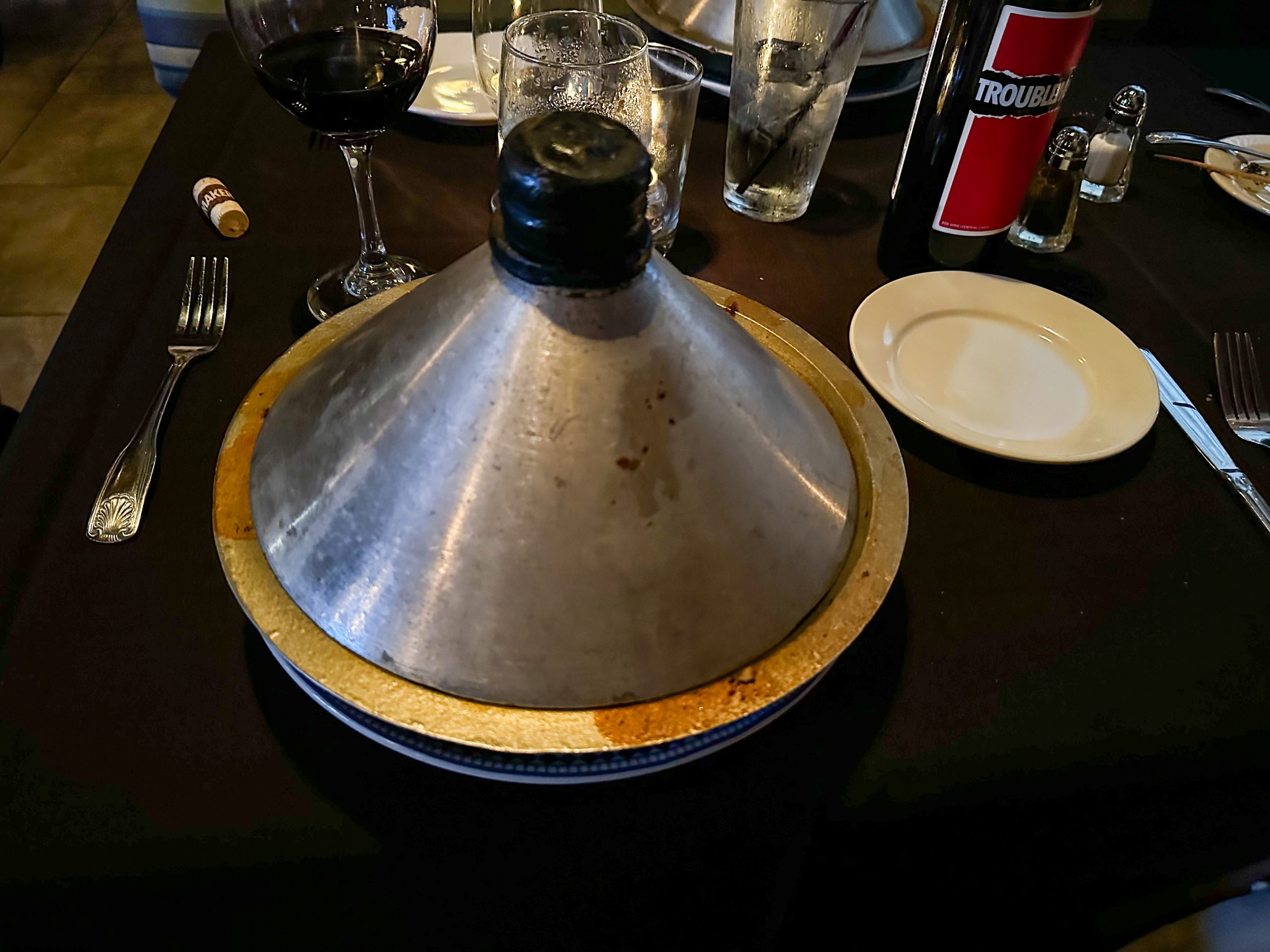 The fish tagine wasn't the only seafood offering that was ordered. We also enjoyed the Salmon Oriental which is pan seared salmon served alongside vegetables and rice with a savory oriental sauce. The fish was seared to perfection and not a single bite was left on the plate.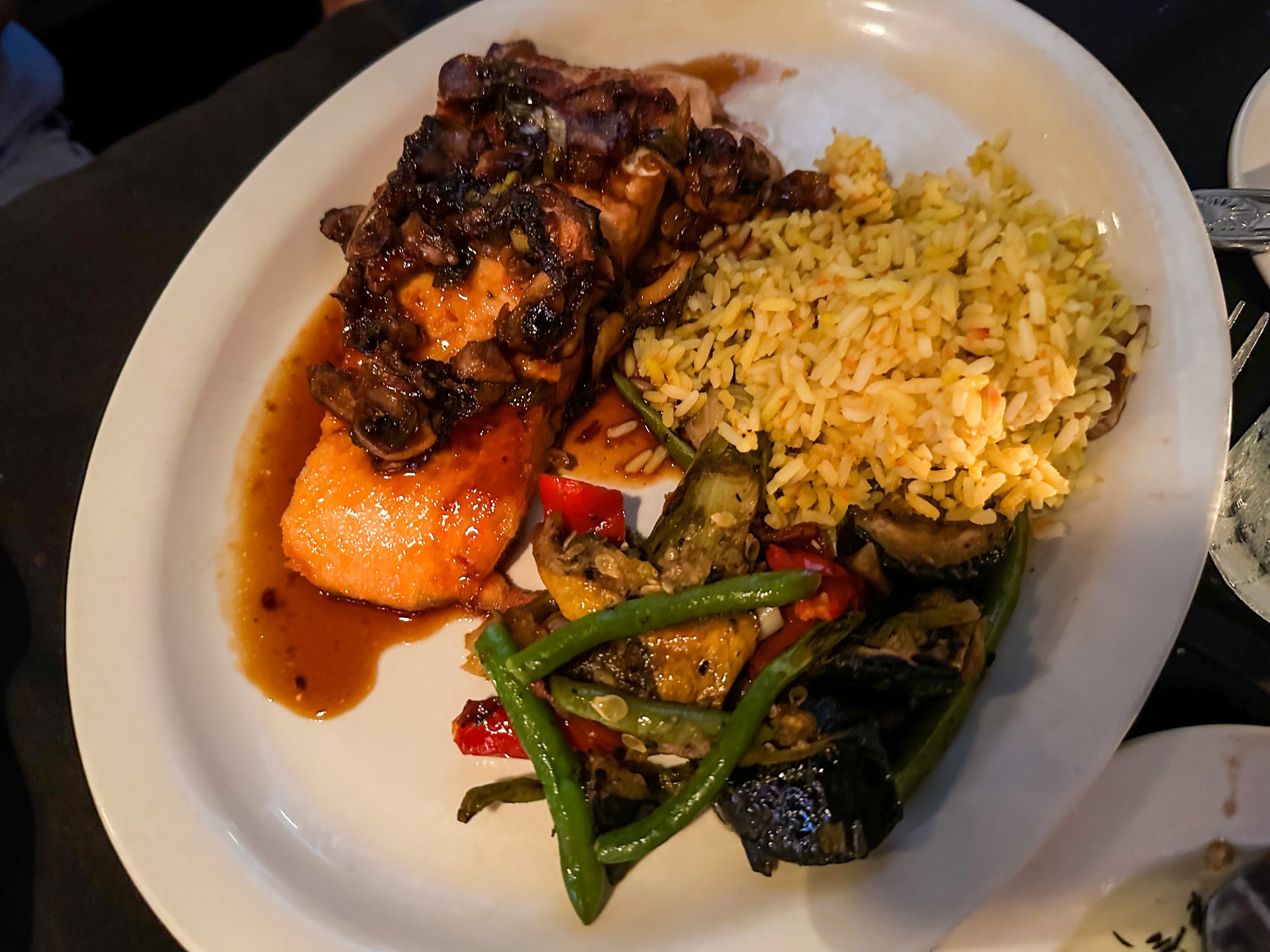 One of the most unique sections on the Pearl's menu is their lineup of wild game. All of the options are not always available so make sure to check with your server to see what they're offering on that specific evening. The wild game options include: camel, antelope, elk, venison, buffalo and ostrich. Camel has been on the radar for some time now as I've read plenty of glowing reviews about The Pearl's preparation of it. In fact, the day of our reservation, I called The Pearl to ensure that it was on the menu for the evening.
When ordering the camel, our server recommended a rare to medium rare temperature for the meat so I requested it somewhere in the middle. The filet arrived sliced with a lovely peppercorn sauce that complemented that tender piece of meat extremely well. In addition, the meat is also served with a side of vegetables, a baked potato and a side salad that comes with all entrees.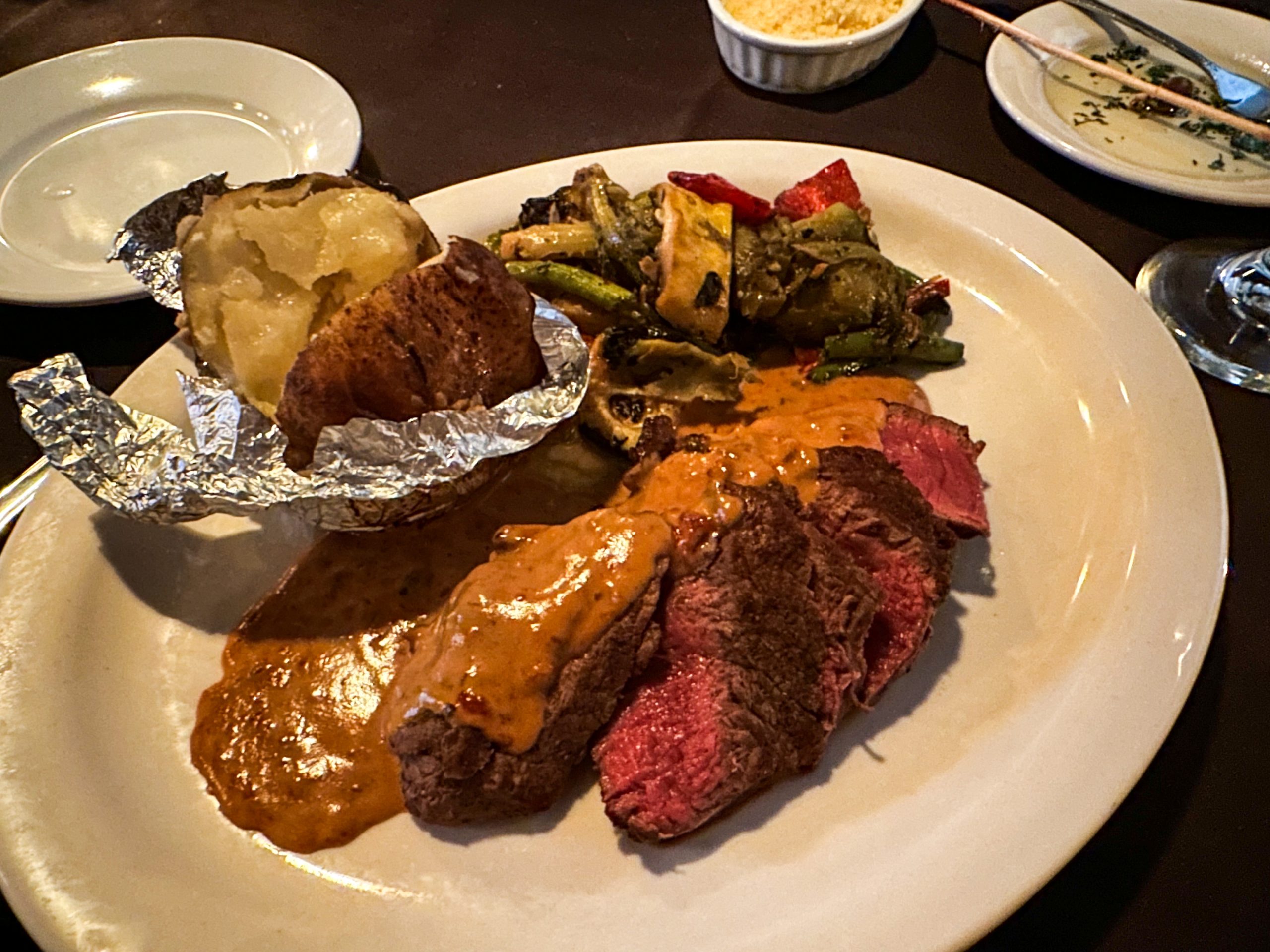 If you would have placed the camel filet in front of me without telling me what it was, by its look and taste, I would've guessed that it was a cut of beef. I was pleasantly surprised with how tender and extraordinarily flavorsome this cut of meat was. If I had to select my favorite entree of the night, I would hands-down say that the camel was the clear winner.
The early bird dinner special at The Pearl is undoubtedly worth mentioning. From 4-5:30PM Tuesday – Saturday, enjoy a salad and a choice of one of five offered entrees and pay only $15. To enjoy this special, patrons must be seated by 5:30PM and entrees must be ordered no later than 5:45PM. The entrees that are a part of this special change weekly but include dishes like pasta, various meats and fish and even a vegetarian option. Another special that must be noted from The Pearl is Sushi Tuesday. Sushi is not a regular menu offering, so Tuesdays are extra special with various sushi rolls and appetizers available for order. The restaurant noted that reservations are strongly encouraged on this night.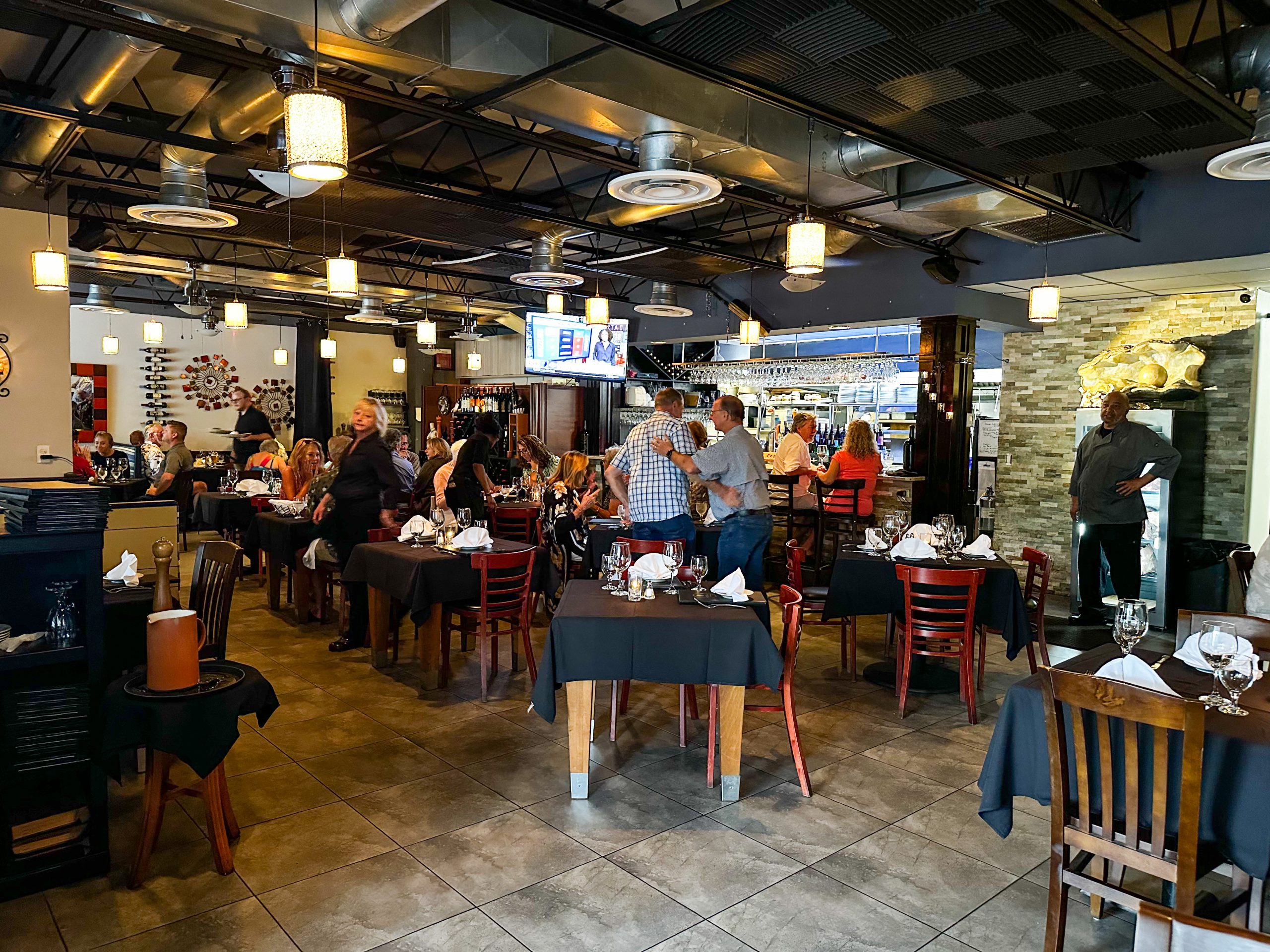 Not only was our recent dinner at The Pearl absolutely delectable, but the overall experience was a complete home-run. The service was top-notch and the entire staff went above and beyond during the entire experience. The noise level was tame, parking was plentiful and the menu has something for everyone. The Pearl and its wonderful cuisine is what the town of Gulfport has been missing.
Upscale restaurant serves a sophisticated seafood-focused menu alongside wine & specialty drinks.
DISCLAIMER: Kevin, Lori, Abby, Haley, & Lindsey do not dine anonymously (this would be impossible) and we sometimes get free food (though never expected). However, we dine with the locals and we support our own. You will always get honesty in a respectful manner. We do not include any large national or regional chains in our ratings and reviews. We focus on independent locally owned eateries exclusively.

PLEASE NOTE: Reviews reflect a certain moment in time. Some restaurants stay extremely consistent over many years, and some change for the better or worse. Some things that may change are: chefs, recipes, food suppliers, ingredients, philosophies, ownership, etc. We always hope that you have the same good, or great experience we had.
More Foodies News, Reviews & Recipes