The Studio Public House Brings Gourmet Sandwiches and British Fare to Grand Central
The Studio Public House Brings Gourmet Sandwiches and British Fare to Grand Central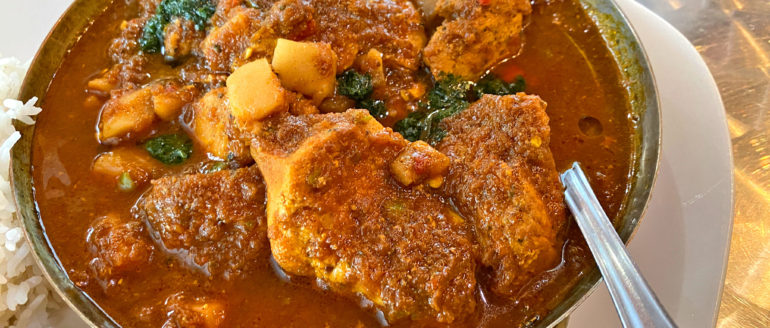 Open wide! From a meaty, gourmet sandwich to London bangers, The Studio Public House in St. Pete is bringing major flavors to your next lunch or dinner date. The Studio Public House took over the old Pom Pom's Sandwich Shop and is in new ownership by the brilliant Mike and Alison Crippen from The Moon Under Water, a formerly bustling restaurant on Beach Drive. If you like incredible sandwiches, creamy curry, salads, and appetizers paired with beer, wine and tea, then you've come to the right place.
The Studio Public House is a quaint neighborhood spot in the Grand Central District. The decor screams charm with records lining the walls, local art everywhere, comfortable seating both inside and out, and so much more. The ambiance is definitely like a British Pub with an artsy St. Pete element.
I was impressed by the menu. It has a ton of exquisite offerings so you're tastebuds will be left completely satisfied. Kevin and Lori shared a handful of photos with me from their visit so get ready for a lot of drool worthy content. Hope you're hungry.
We went separately and I knew beforehand that Kevin and Lori had the Blackberry and Jalapeño Cheese Dip already but how could I possibly pass this by? I ordered it as well and couldn't believe how delicious it was. I loved the burst of sweetness from the blackberry and the slightest, tiniest kick of spice from the jalapeño. The hot and crispy crostinis added a nice salty element. This appetizer really makes for the perfect snack.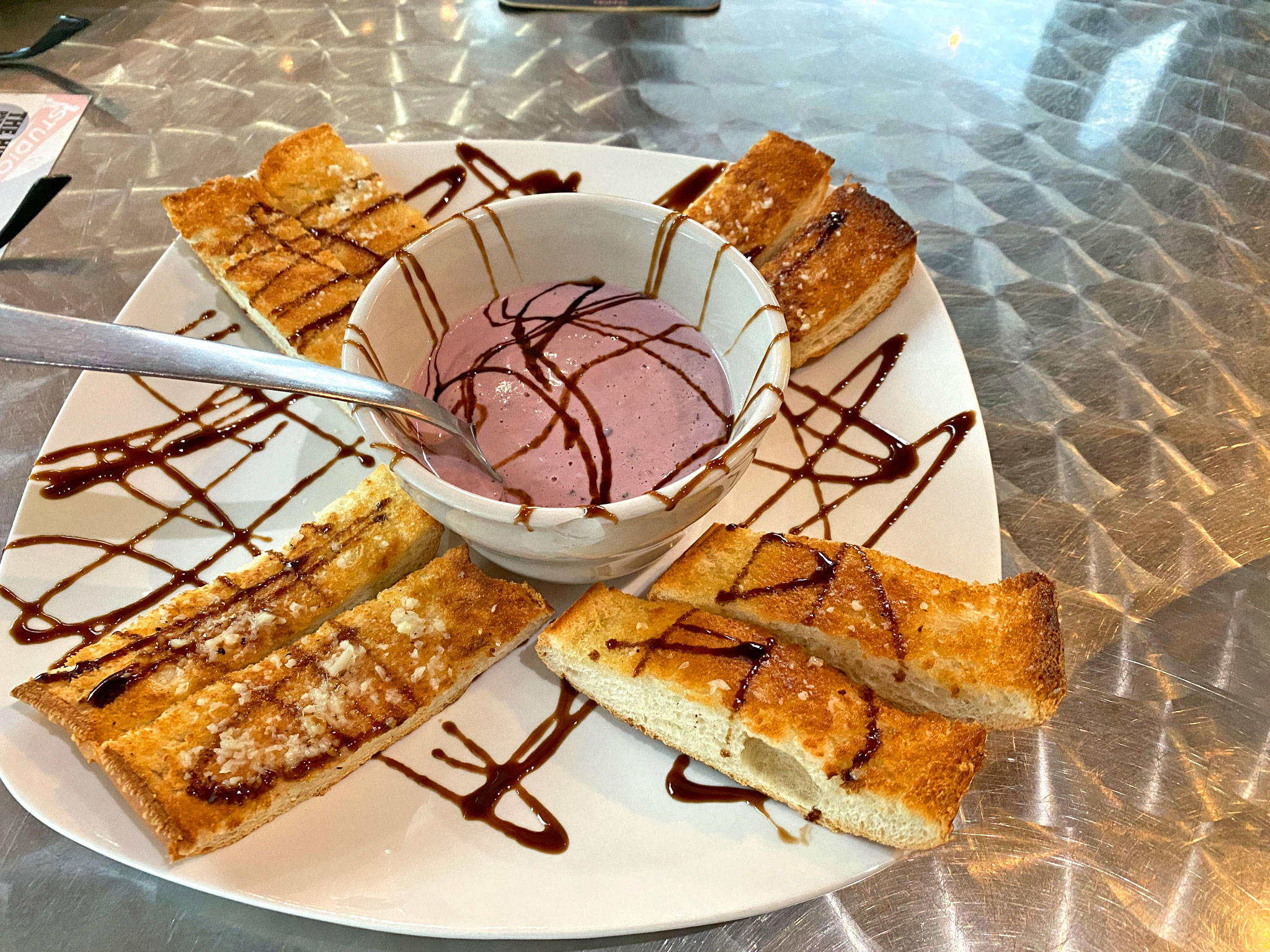 The Smoked Mahi Spread is a great choice if you like creamy and fresh fish spread. This board has vibrant pickled onions, tomatoes, greens and crackers of course. The small drizzle of balsamic also adds extra flavor. I'd recommend asking for some hot sauce if you want to kick it up a level, but overall this starter is great, especially when paired with their house Chardonnay.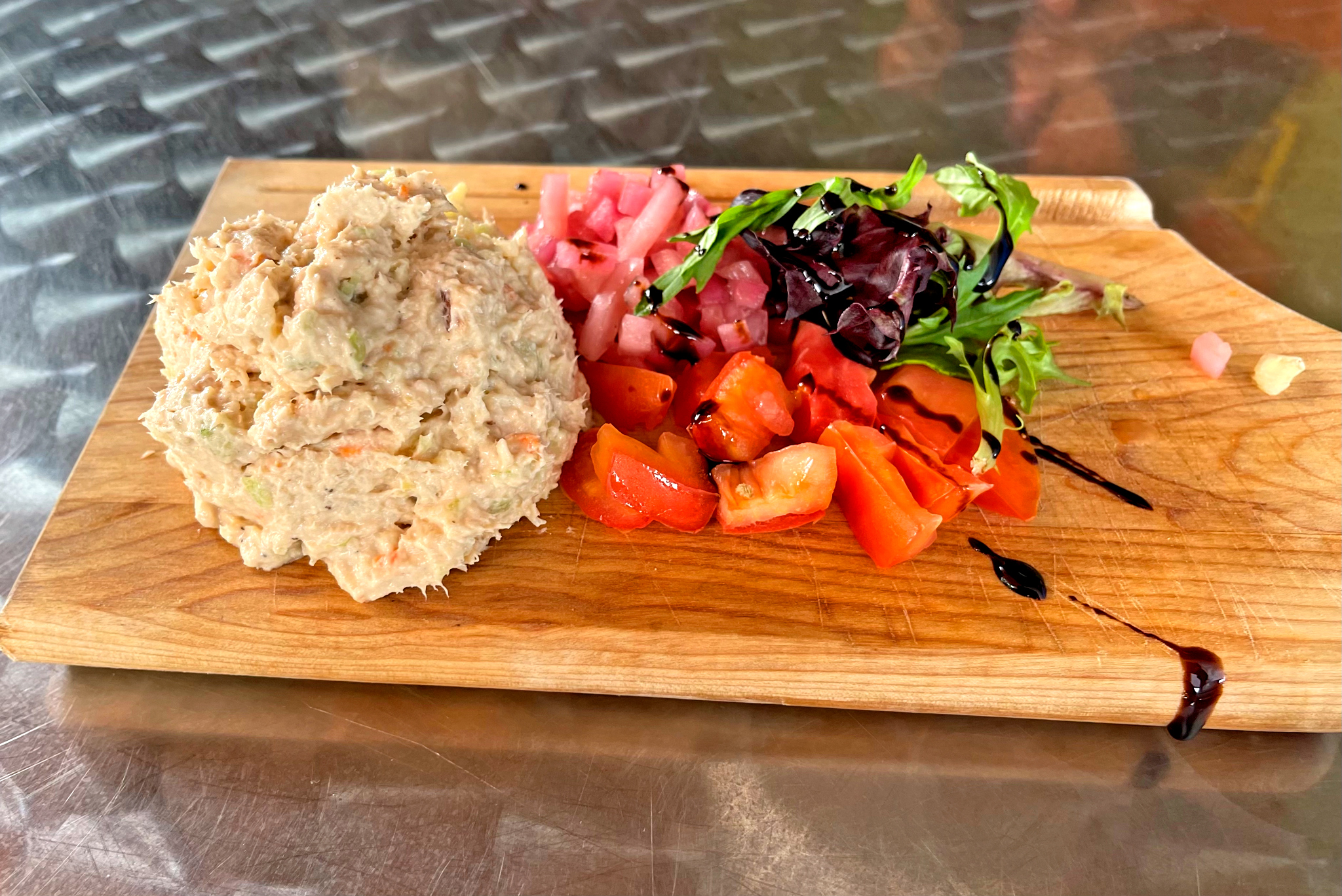 The House Potato Cakes with goat cheese and balsamic deserve an award. This creation is so simple yet so craveable. The potato cake itself was soft and warm with a lightly crisp coating which complemented the fresh goat cheese well. I'd definitely recommend it if you like potatoes and cheese, and seriously who doesn't?!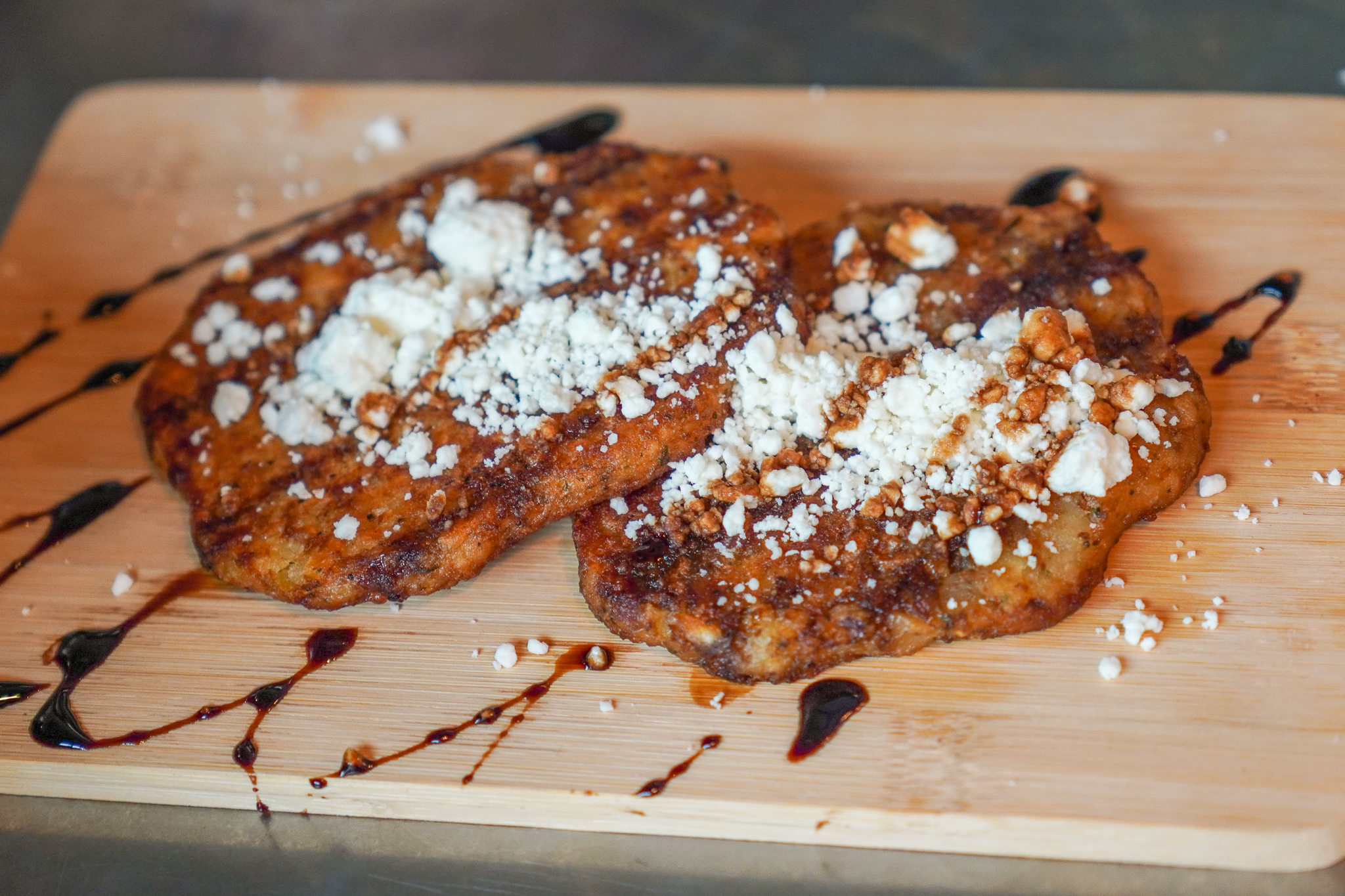 The sandwich portion of the menu definitely dominates, in a good way. They have a handful of concoctions that are both familiar and unique.
The Englishman Abroad, enjoyed by Kevin and Lori, is a hefty sandwich packed with roast beef, horsey sauce, cheddar cheese, lettuce, tomato, pickled onion all on crisp sourdough. From the look of it, I don't think you'll be left hungry after and the vibrant colors definitely draw me in. I'd probably order this if they didn't already.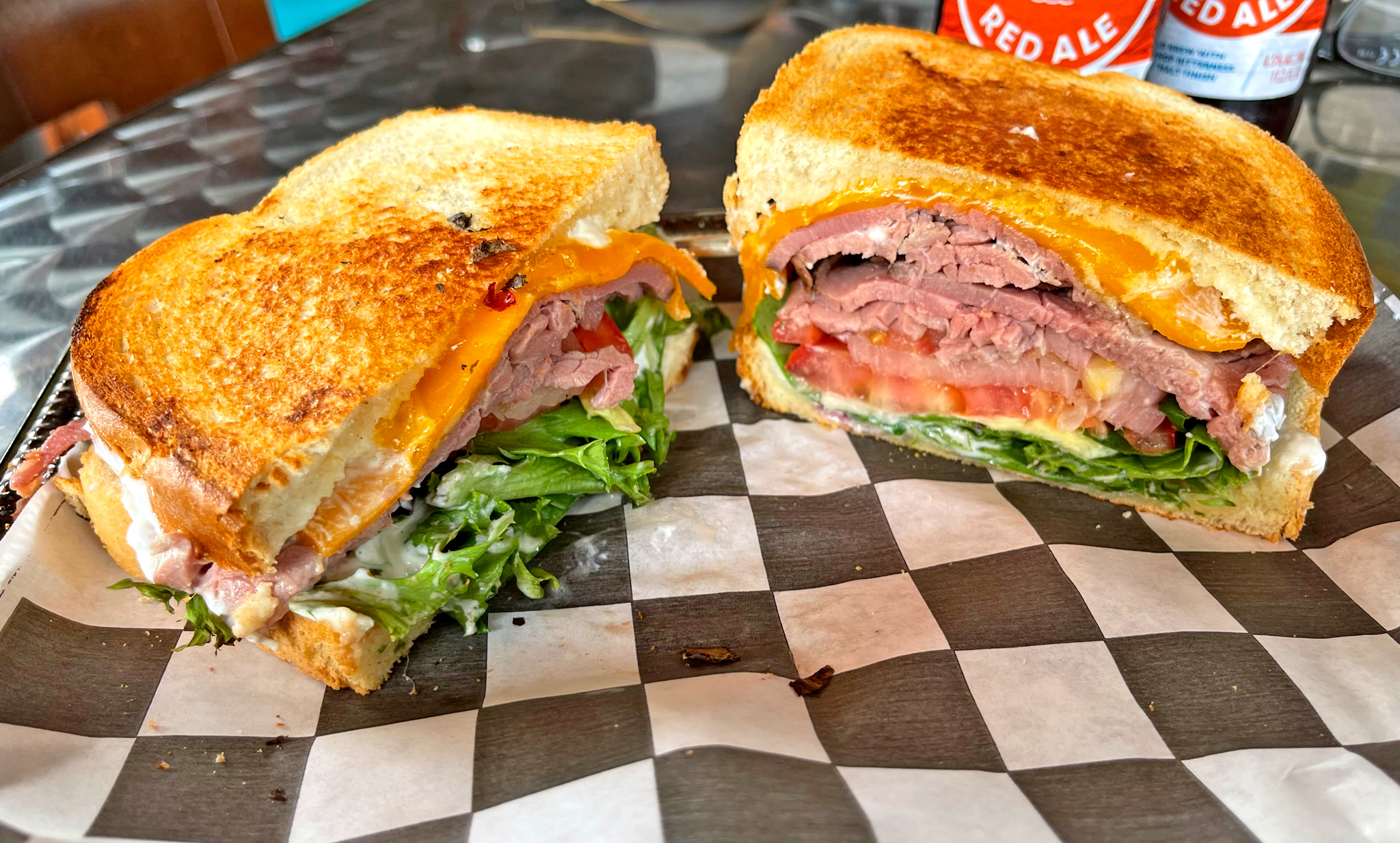 New Yorkers will love this next one. The Englishman in New York sandwich is a classic with pastrami, cheddar cheese, horsey sauce, lettuce, tomato, pickled onion also on sourdough. There's also an Englishman in Florida sandwich with the same ingredients except it's served with turkey instead of roast beef or pastrami. So, depending on your meat preference, you can't really go wrong here. They're all going to hit the spot.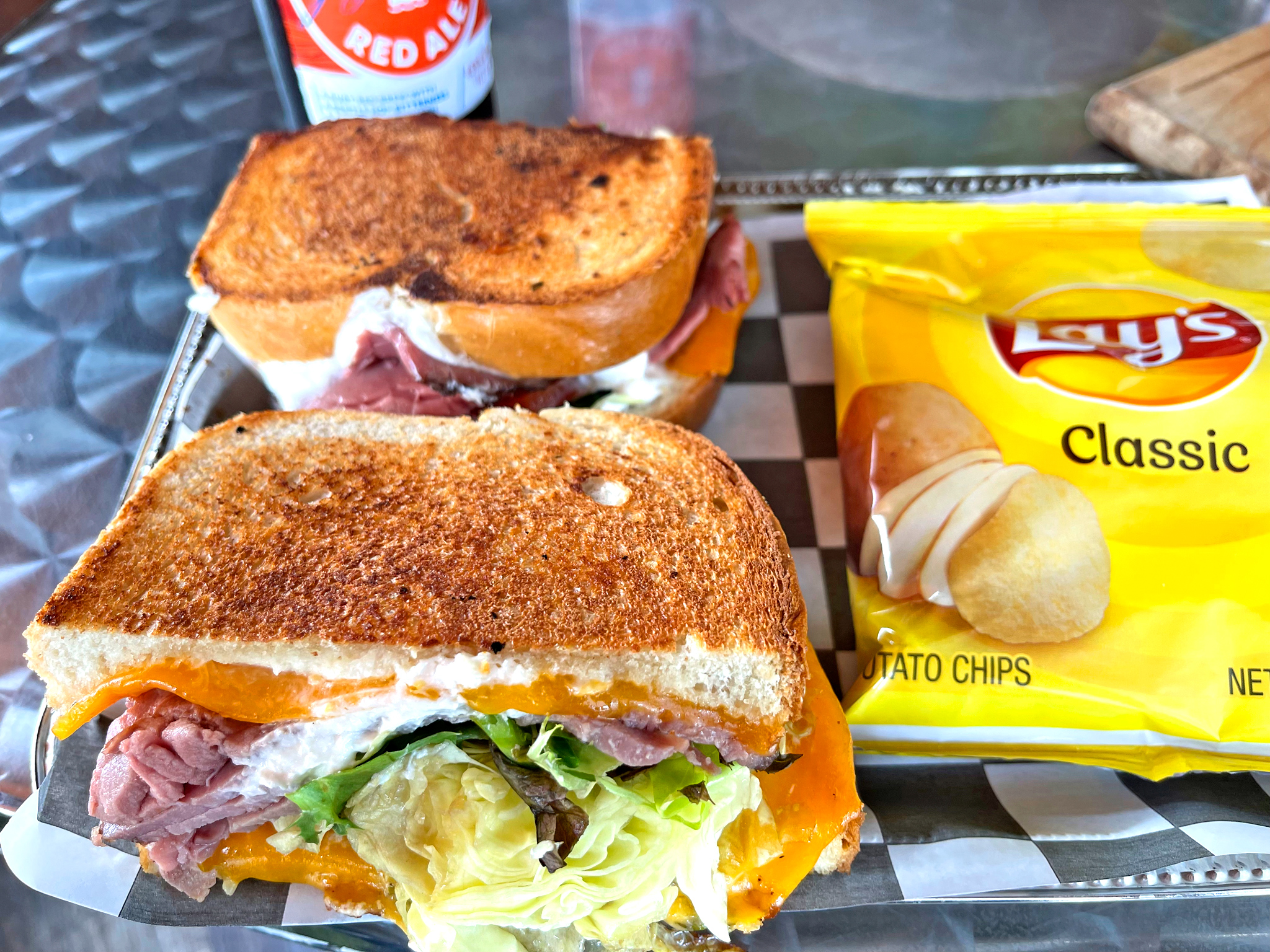 Sinatra's Pastrami has pastrami, provolone, red onion, thousand island, and brown mustard on rye bread. For all of your between-bread cravings, this is a wonderful savory bite.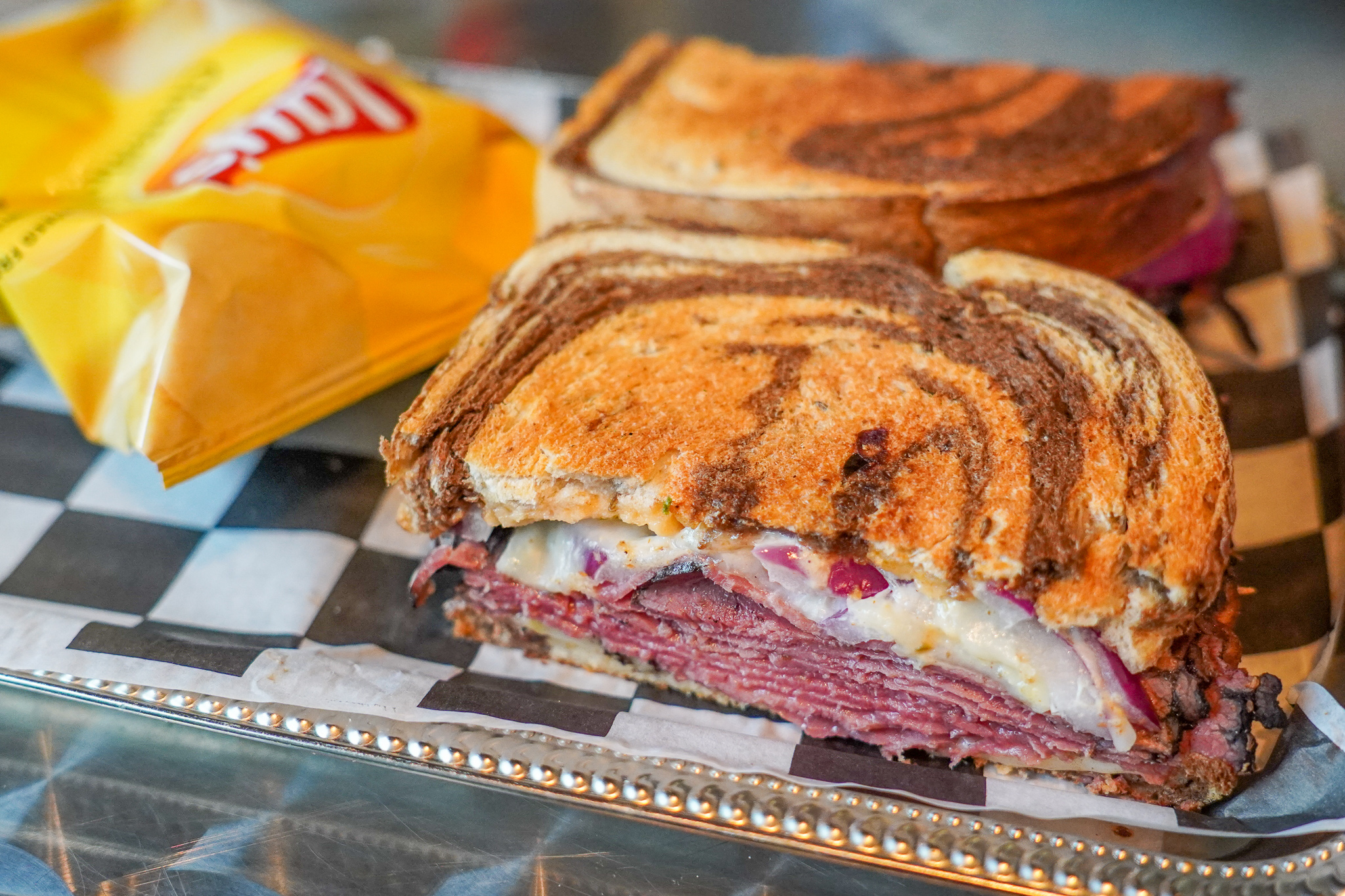 For something a little more unique, the Bollywood Chicken Curry Sandwich is calling your name with curry-spiced chicken, apples, pickled onions, and almonds all on pumpernickel. The mix of flavors are impeccable and very fresh with a nice crisp bite from the apples, onions and almonds. The curry itself is outstanding.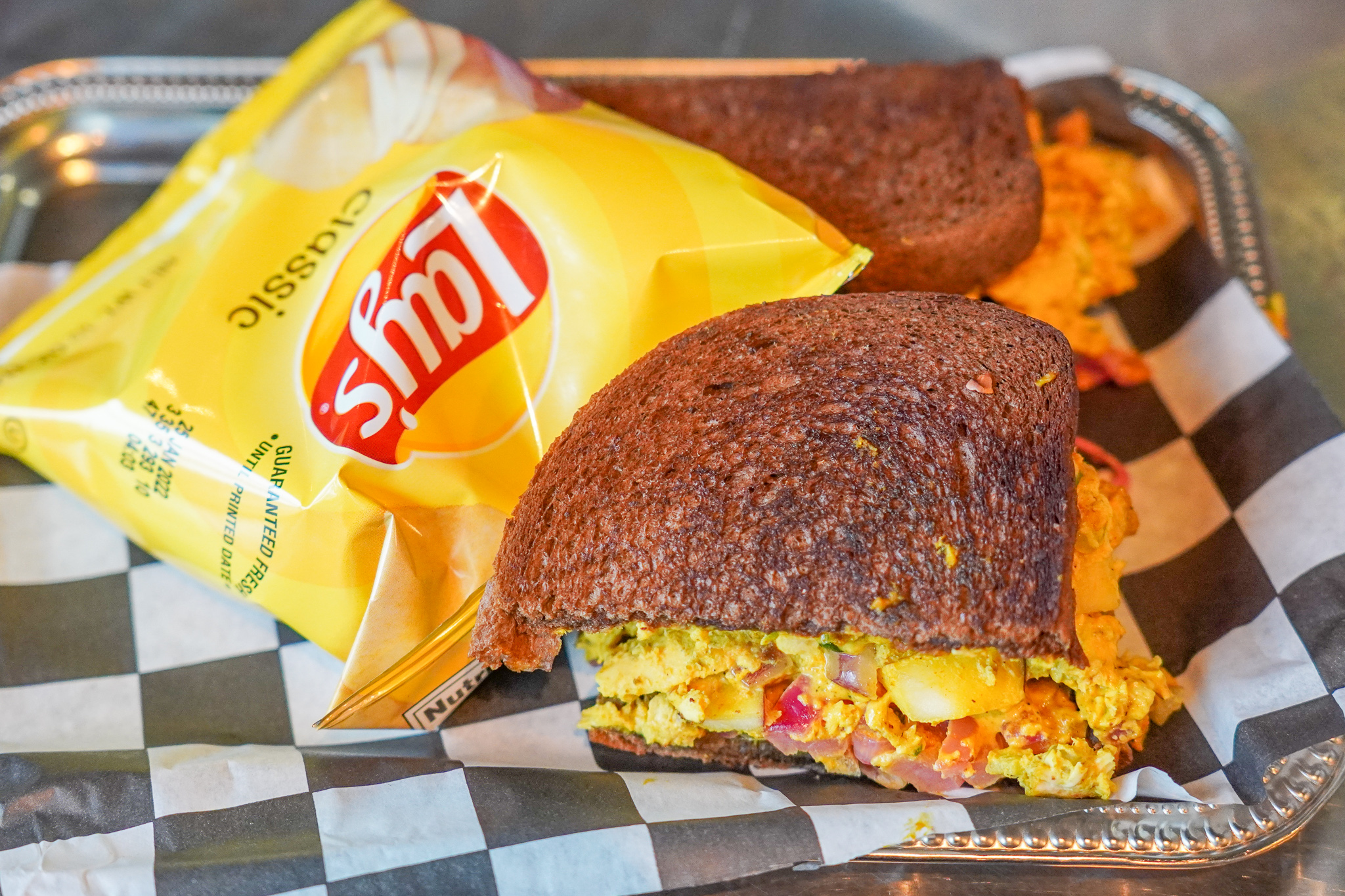 Lately, I've been on a major burrata kick so this sandwich really spoke to me. Britney's Bacon Burrata is a sandwich worth celebrating with house-cured bacon, burrata, tomatoes, and spring mix on multigrain. If you like creamy burrata and thick, salted English bacon, then you should follow my lead and order this one. It'll fill you up quickly but not too much where you're in a food coma.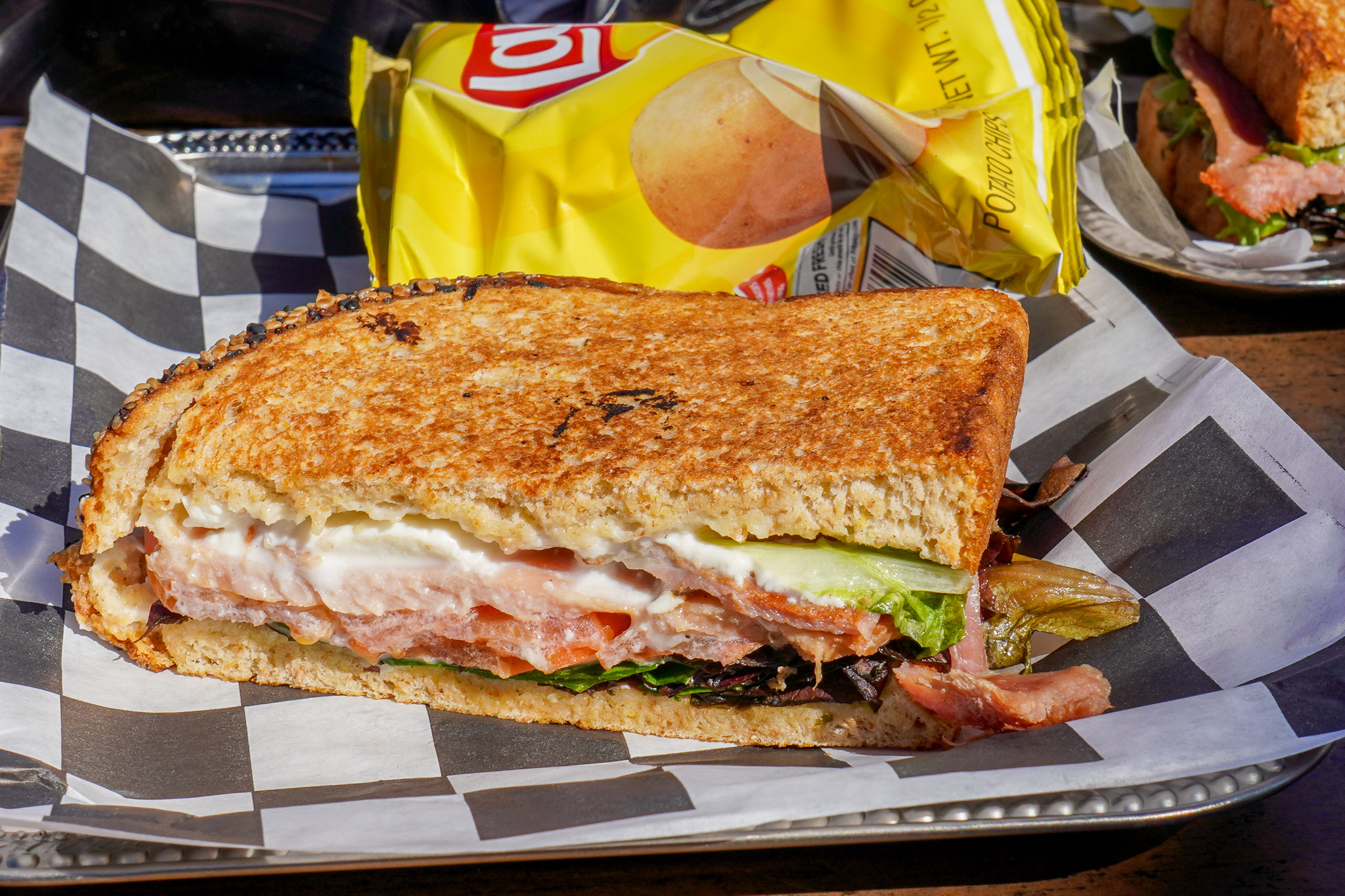 It wouldn't be a pub without sausage right? The British Bangers and Mash served with onion gravy is in fact perfect. The sausage was soft and seasoned just right and the mash was creamy and dreamy.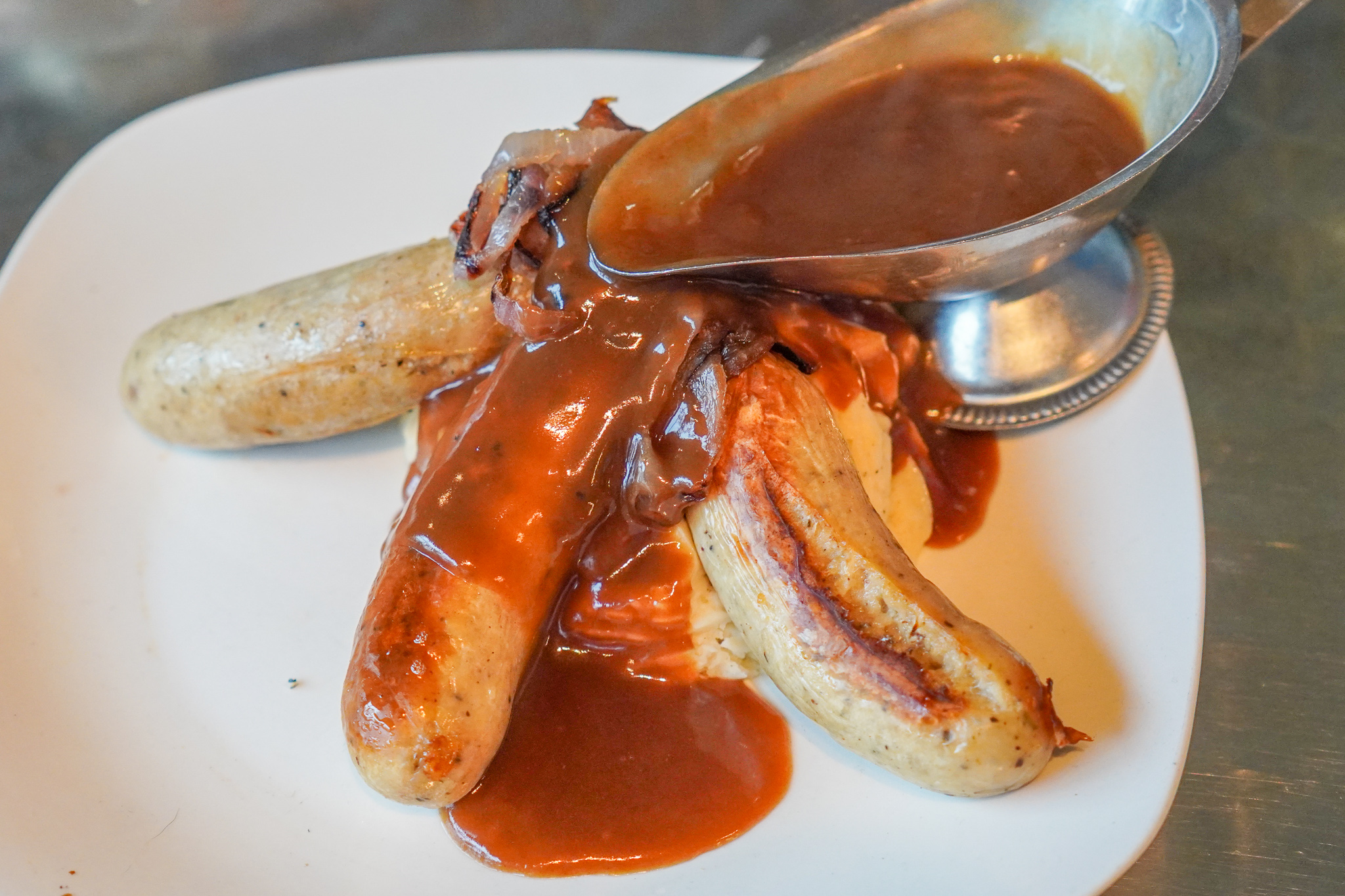 Maybe the name says it all with this one. Possibly the Best Veggie Shepherds Pie was consumed by Kevin and Lori. From the look of it, it looks genuinely filling and yummy. That cheese has me mesmerized.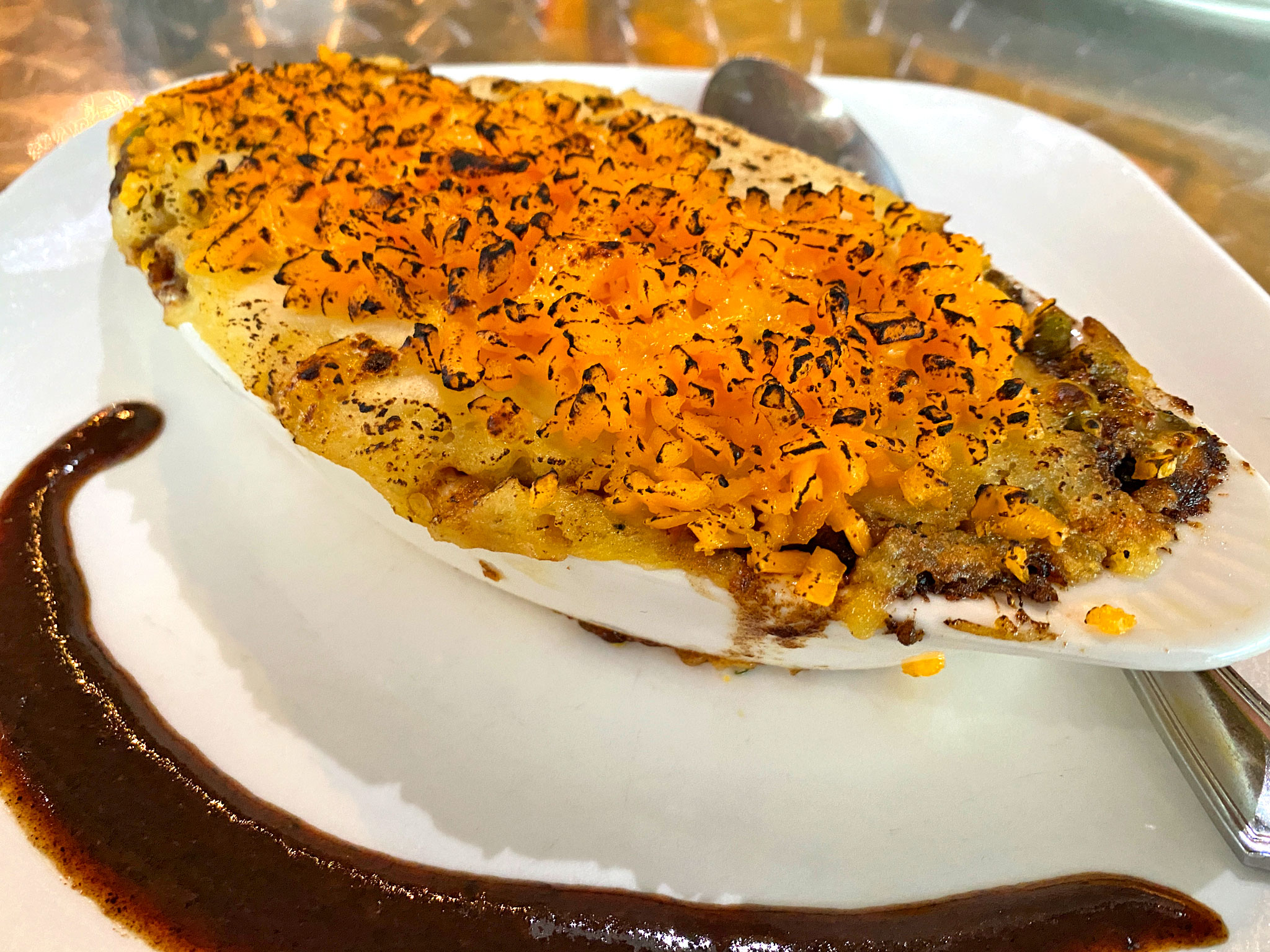 Mmmm, this next dish from Kevin and Lori's visit looks amazing. Chef Mike's Dragonfire Vindaloo with Chicken is an iconic, fiery curry dish that screams flavorful. You can order it with veggies or chicken.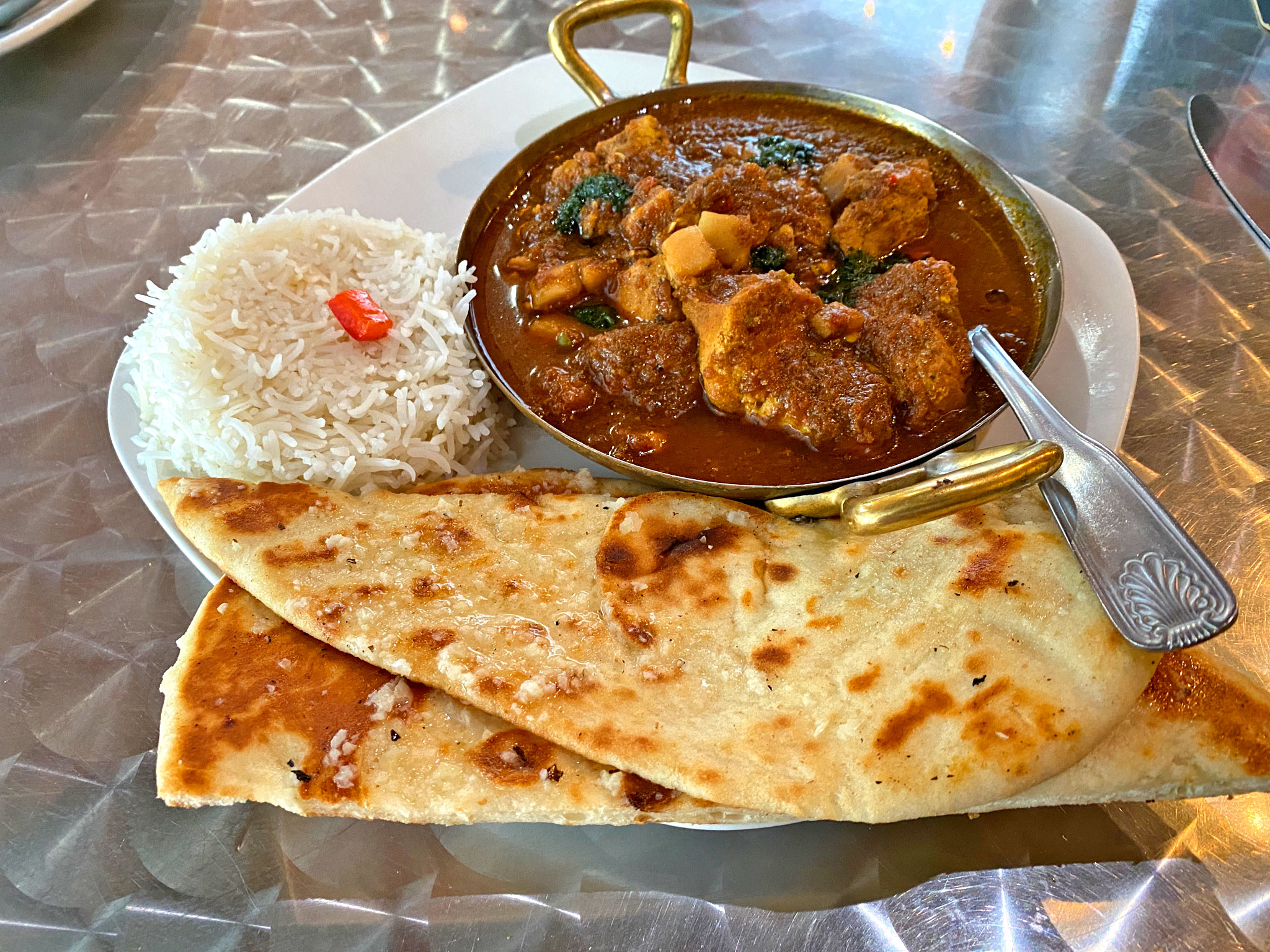 So maybe you're craving a salad and you're in luck here. The Studio has a wonderful salad selection and I couldn't help but order the one with the vibrant and tasty curry. Bollywood Chicken Salad has curry-spiced chicken, apples, pickled onions, and almonds. I got the half portion and chose cilantro sesame ginger dressing which was incredibly fresh.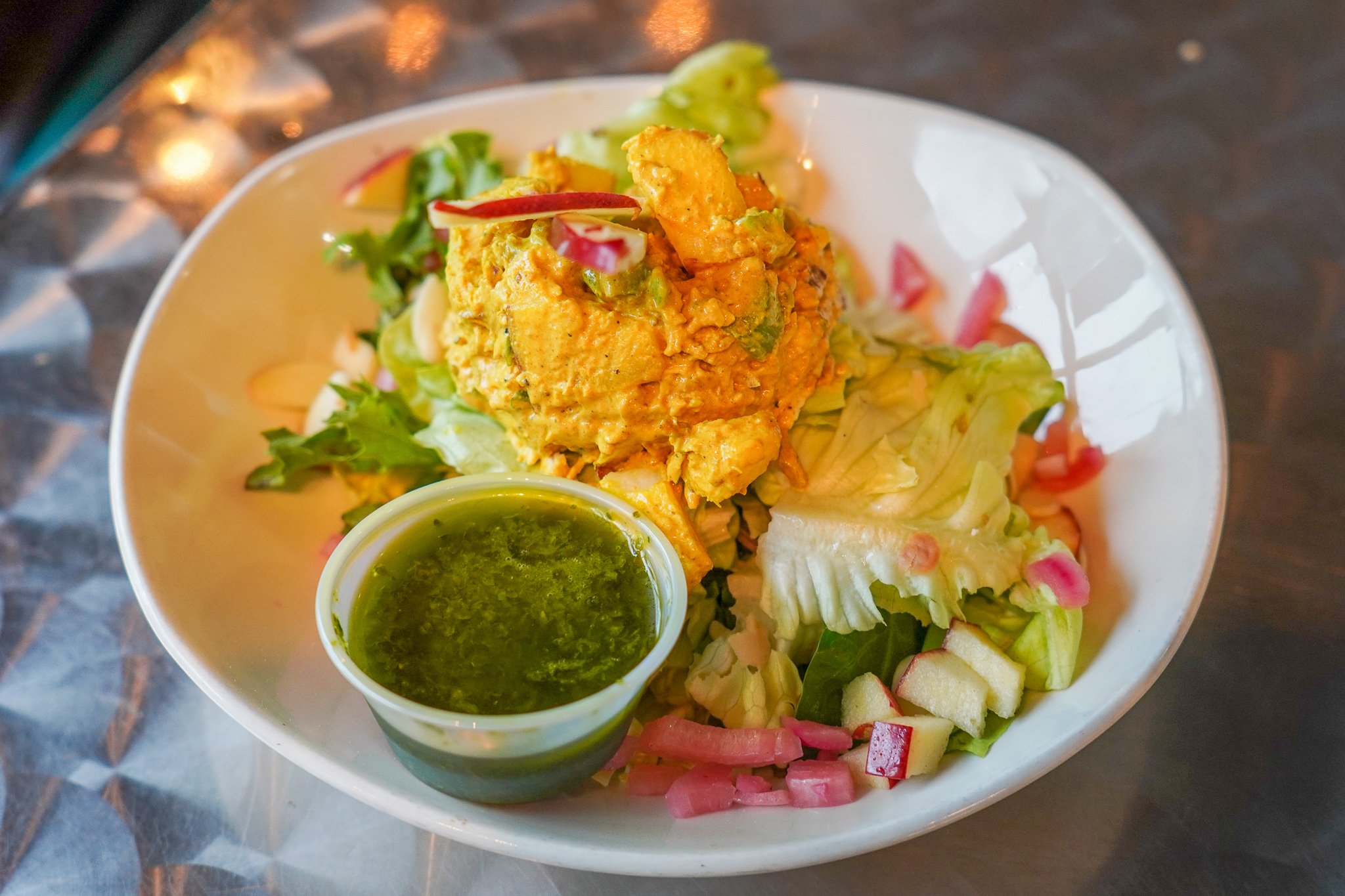 The Sound Room salad is a mix of tomatoes, onions, cucumber, apple, and cheddar cheese. Sounds like a perfect bite of freshness if you're looking to fill up on some fruit and veggies. You can tell this one was Kevin's with all the pepper he likes to put on it.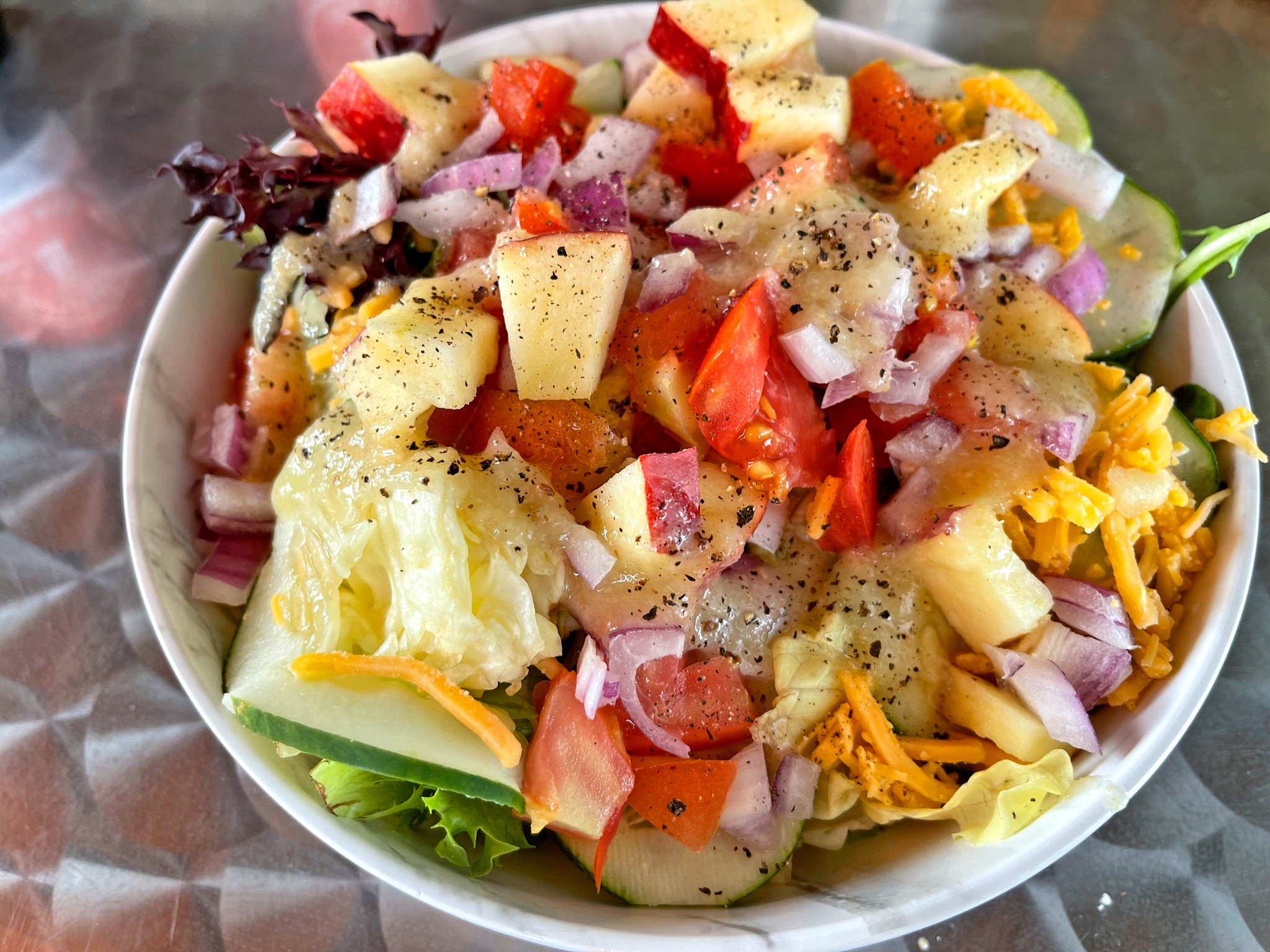 Thirsty? Looking for a buzz on the patio? The Studio offers all sorts of beverages from wine, beer, seltzers, tea and more. They even do $15 bottomless champagne, mimosas or "tea-mosas" every Saturday and Sunday, all day long. A friend and I enjoyed their house Chardonnay on a lovely fall-ish afternoon.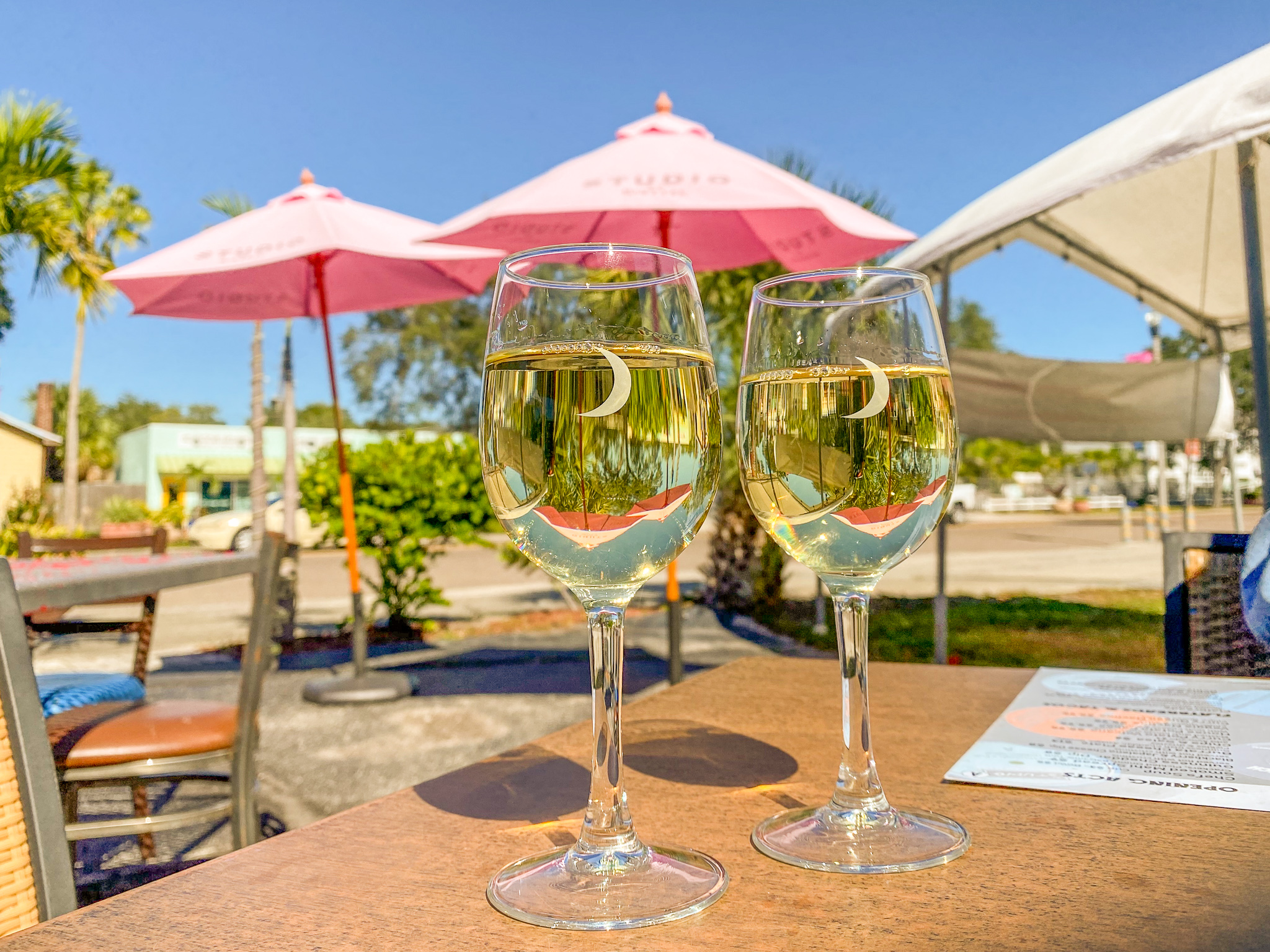 If you can, you should really save room for their homemade dessert. We ordered the Bourbon Bread Pudding and it was divine. The bread pudding was warm and steamy which couldn't pair more perfectly with the vanilla ice cream.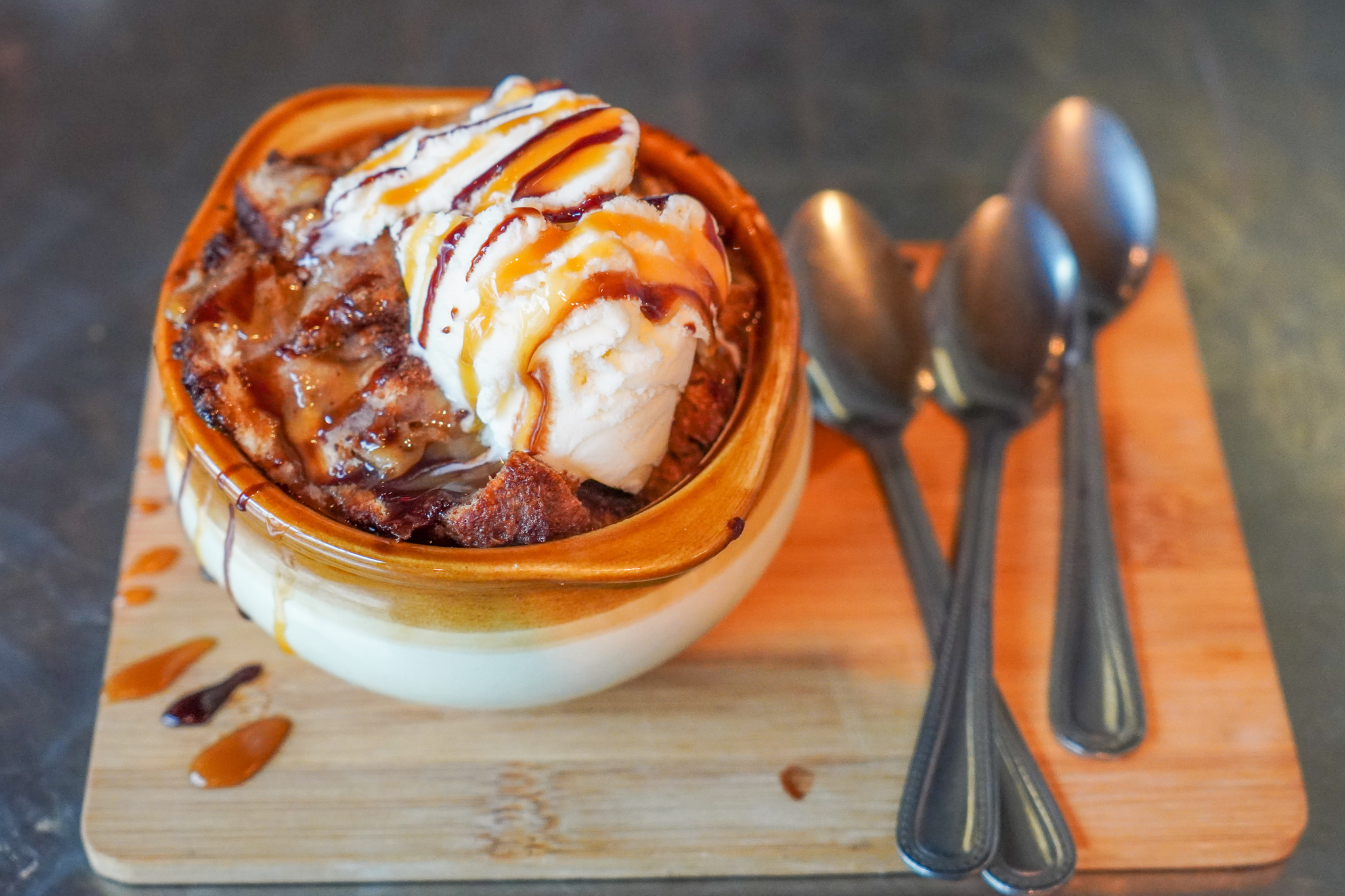 The Studio Public House has a menu of sandwiches, salads, British dishes and more that all taste as good as humanly possibly. Next time you're looking for a neighborhood spot for lunch, dinner or weekend hangs, head here.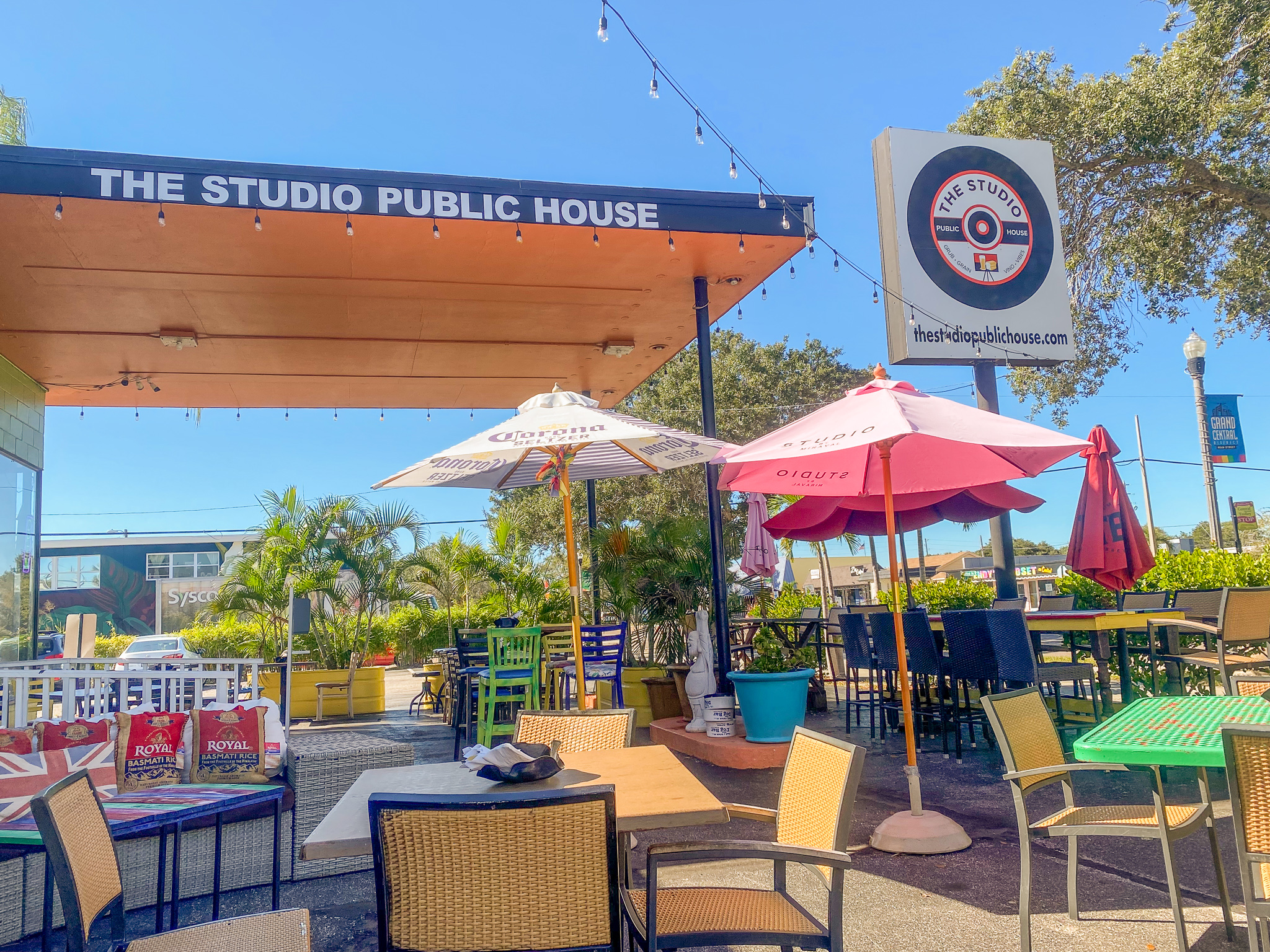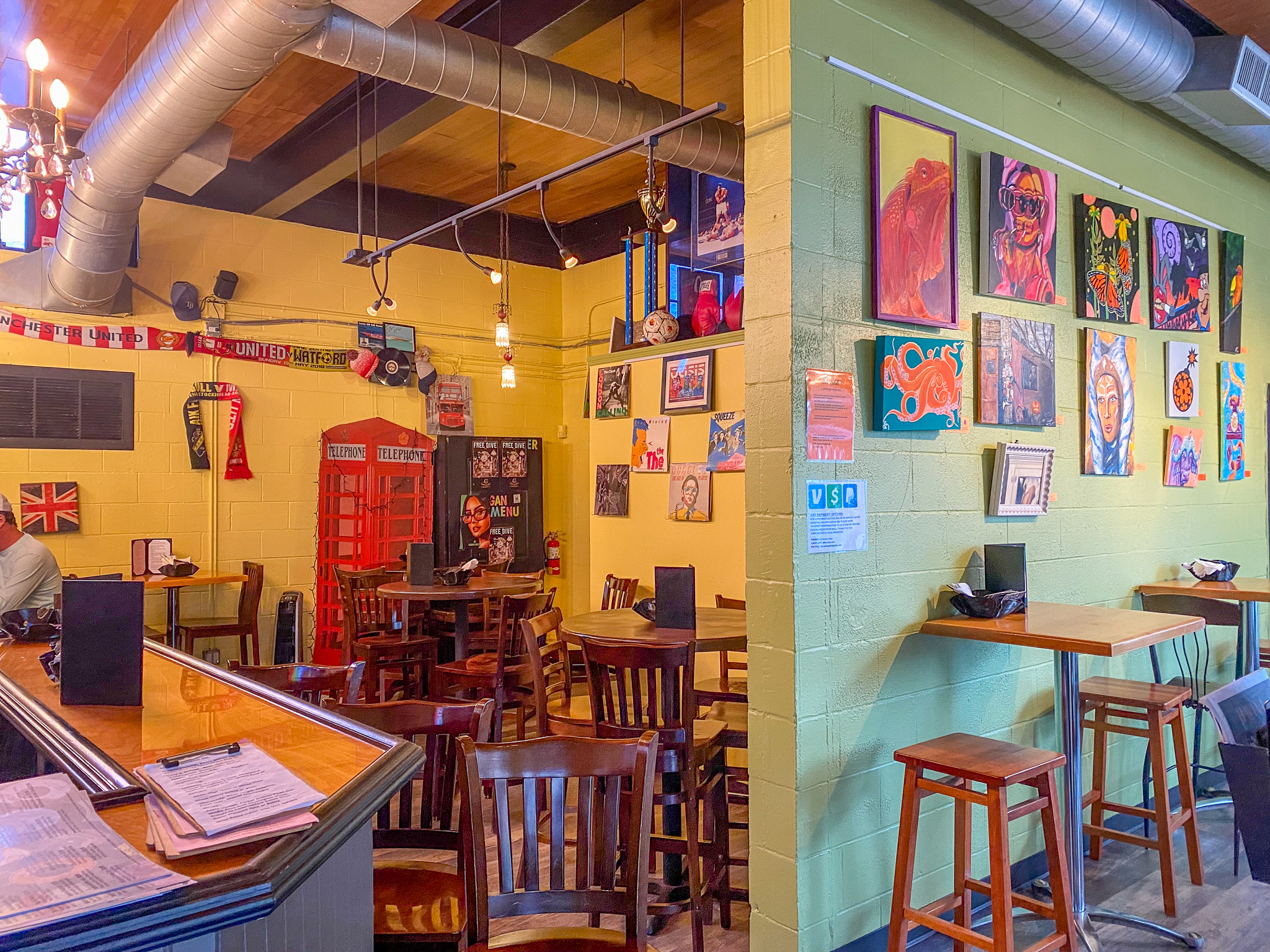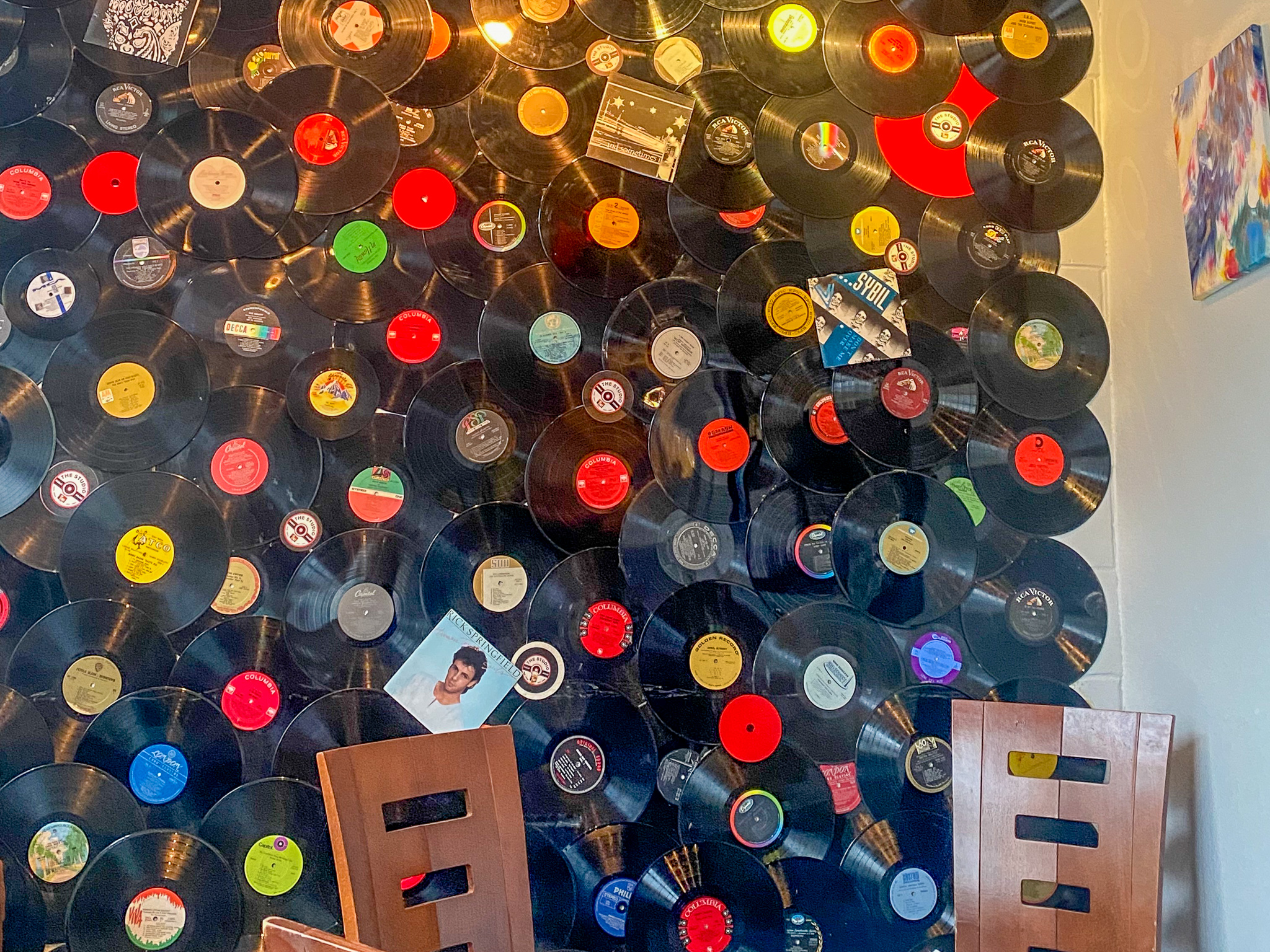 Gourmet sandwiches and new blackboard specials, plus small plates alongside unique salads and homemade desserts.
DISCLAIMER: Kevin, Lori, Abby, Haley, & Lindsey do not dine anonymously (this would be impossible) and we sometimes get free food (though never expected). However, we dine with the locals and we support our own. You will always get honesty in a respectful manner. We do not include any large national or regional chains in our ratings and reviews. We focus on independent locally owned eateries exclusively.

PLEASE NOTE: Reviews reflect a certain moment in time. Some restaurants stay extremely consistent over many years, and some change for the better or worse. Some things that may change are: chefs, recipes, food suppliers, ingredients, philosophies, ownership, etc. We always hope that you have the same good, or great experience we had.
More Foodies News, Reviews & Recipes