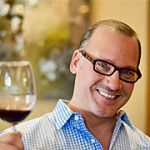 Kevin Godbee · Aug 15, 2016 · 2 min read
These were a couple of the summer specials that were off the menu at Tryst.
As some of you may know, Lori and I go to Tryst Gastro Lounge ... A LOT. A real lot. Although the rumor that we have our own cot in the back is not true, their Executive Chef, Sean Ford did take us into the back to see the stacked smoker gizmo that he was smoking ribs in for, (I think), 2 days. Tryst has several great culinary creations, but for now, the most important thing you need to know about are the new smoked ribs. They are amazing, and they are only around for a limited time. Officially, they are: Cherry, Applewood, Hickory, Mesquite Smoked Baby Back Ribs, with Thai Chili and Jalapeno BBQ Sauce.
We had them on Sunday, 7/19/2015, and they were a gastronomic delight! The meat falls off the bone so easily that a swift Florida breeze could almost blow the delicious meat off of the bone. And the flavor? Smoky delightfulness so good that you don't even need the sauce. However, since I love spicy stuff, I used the sauce on half of the ribs, and ate the other half without. The sauce is also good for dipping the french fries into.
Check them out at 240 Beach Drive, and tell them Kev-Lo sent you.
Another Summer Special is Duram Ranch ground Yak sliders with red onion, tzatziki, cucumber and feta, and they are scrumptious! Chef Sean knows I am always up for trying new and different things, so he was sure to alert me so I didn't miss these. Get there soon to try them as they won't have them for a long time. Two things surprised me about them. 1. How filling they were. I thought this would be my starter, and then I would order something else. Nope. They filled me up. 2. The flavor - I anticipated gamey, but was happy to find that they tasted like a high-quality ground steak burger. The combination of the red onion, tzatziki, cucumber and feta really made them super delicious!
Tell us what you think in the comments below, or follow the link to the listing in the restaurant guide to make your own review.
Tryst
240 Beach Dr NE
St. Petersburg, FL 33701
(727) 821-4567
http://dinetryst.com/
OpenTable Reservation