Come for the Coffee, Stay for the Cocktails at Intermezzo in St. Pete
Come for the Coffee, Stay for the Cocktails at Intermezzo in St. Pete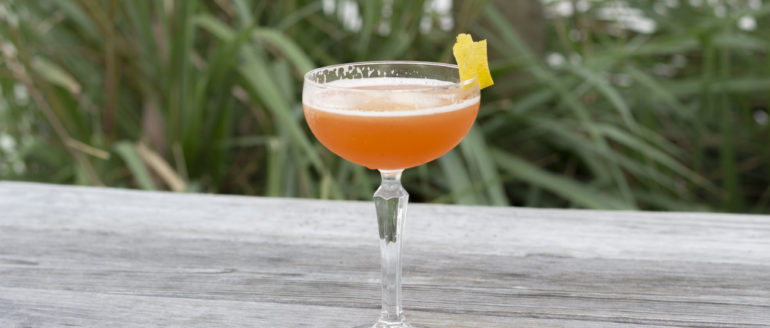 Intermezzo is a charming coffee and cocktail bar in the Edge District in downtown St. Pete. Whether you're in a boozy or caffeine mood, you'll be served delicious, handcrafted drinks from skilled baristas. Intermezzo also entertains a variety of events and themed nights, so be sure to check out their Facebook or Instagram for what kind of party they're having next. The aesthetic here is welcoming, and a great place for a dreamy date night or a casual meet up. You can take your experience to the next level by hosting a private event inside or outdoor at The Lot. Check their website for more details on hosting an event at their dreamy space! In addition, they are literally connected to The Baum Ave Market where you can shop from some local businesses that provide everything from food and drinks to environmentally friendly products and more!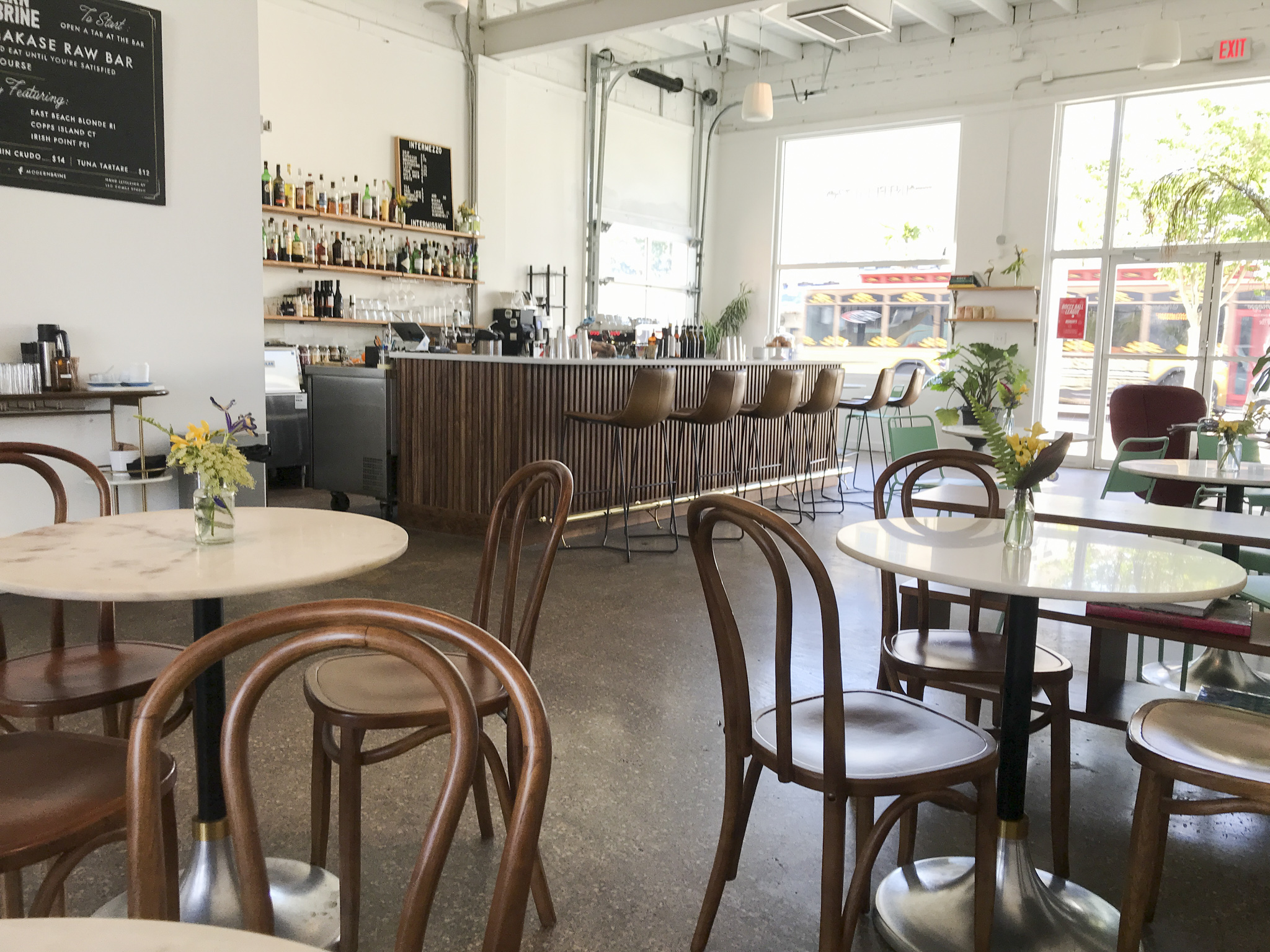 From early morning lattes to late night cocktails, Intermezzo offers unique and tasteful drinks in a lovely atmosphere. They provide St. Pete with the trendy drinks that we need! Check out some of my favorites from morning to evening.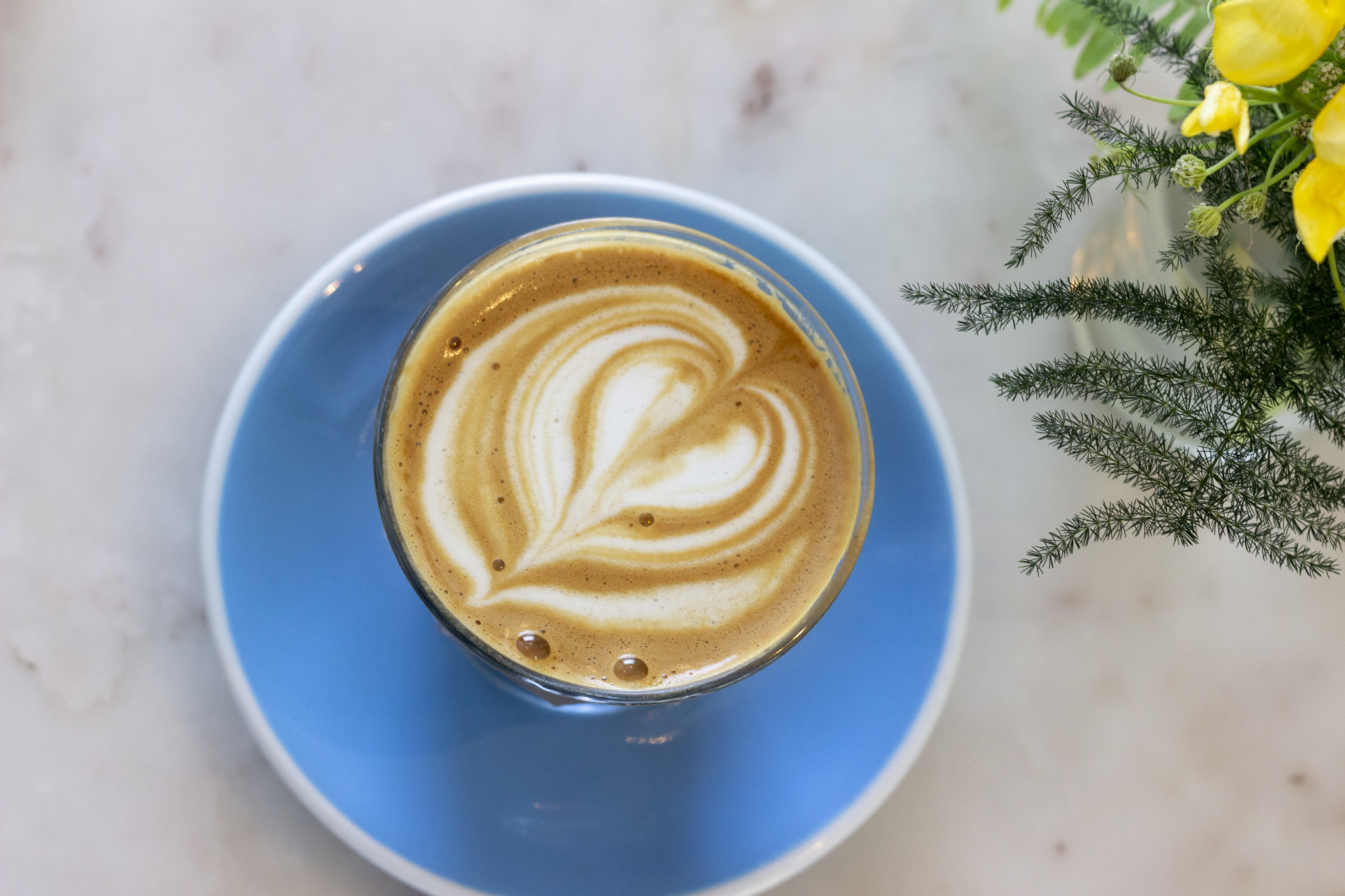 My absolute FAVORITE drink here is their vanilla café latte with almond milk. It tastes delicious, looks pretty, and gives you the caffeine buzz you need. A café latte is an espresso drink with a decent amount of milk foam. They are currently using Kuma Coffee from Seattle, Washington and it sure is strong and fresh! The vanilla flavor boosts the sweetness, which I especially love. You can personalize your café latte by getting it hot or cold, adding a different flavor, or none, and getting your favorite milk of choice.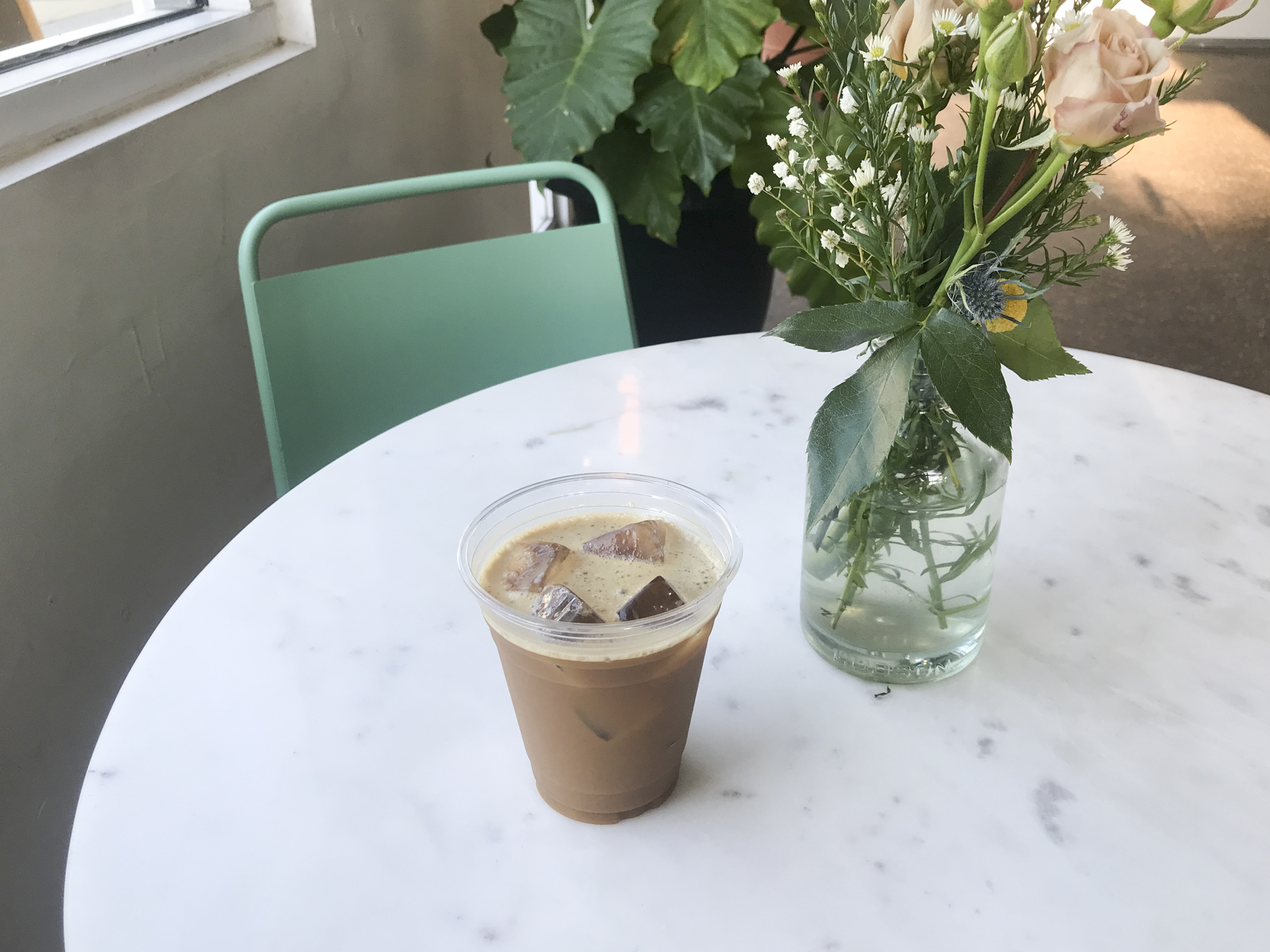 A great go-to option is their cold brew. It's smooth and light, and most importantly refreshing! There's nothing better than satisfying your mid-day coffee craving than with a delightful cup of fresh cold brew. I got mine with almond milk per usual and it hit the spot.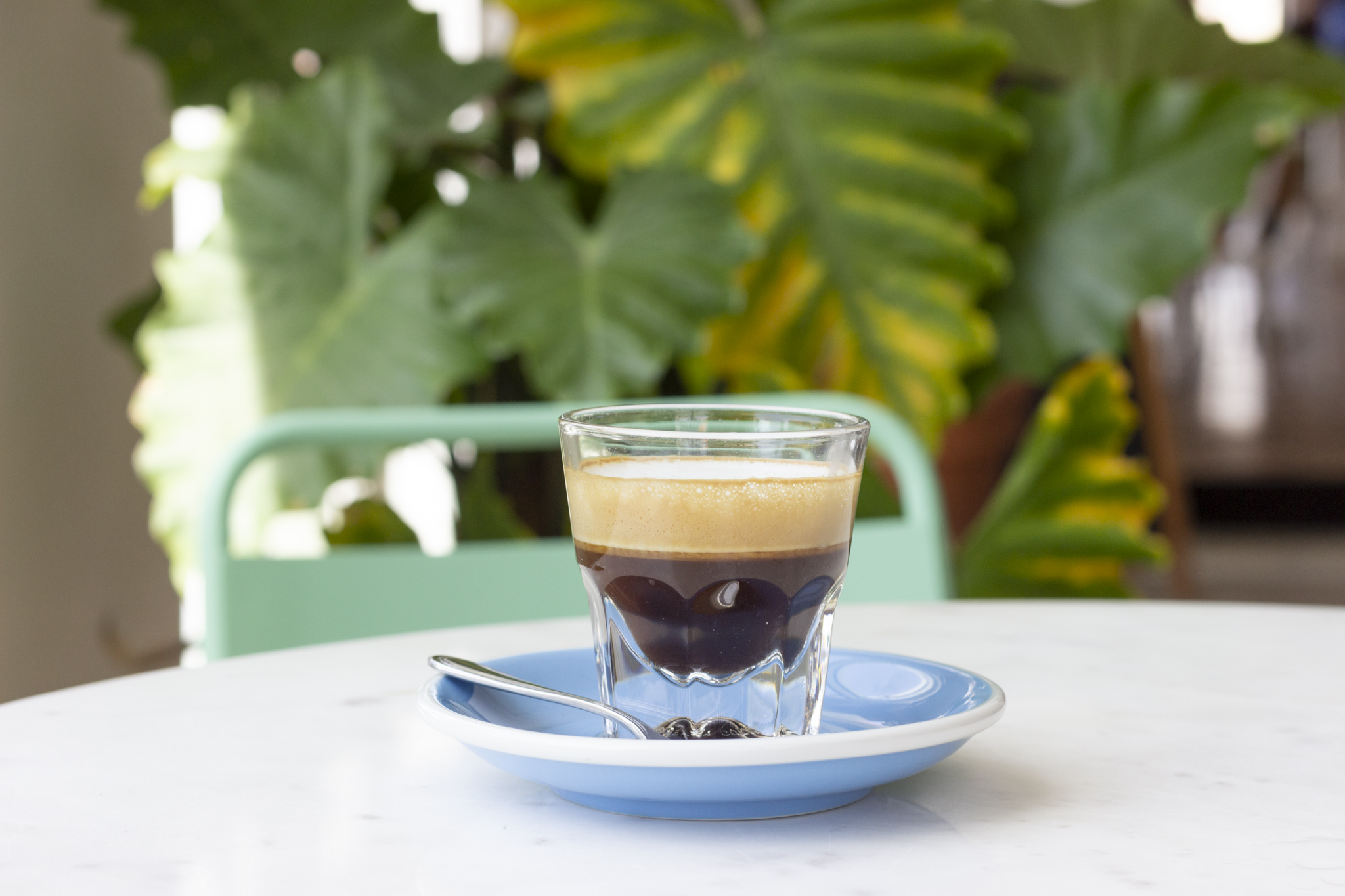 I stepped out of my comfort zone for this machiatto. I typically am not a fan of them because they're pretty strong and I prefer a sweeter, creamier drink. A machiatto is espresso with slight milk foam on top. The foam was a perfect texture and the espresso was bold. If you're a true coffee enthusiast, looking for a major caffeine fix, you'll probably love this drink. For me, it's just not my favorite and that's okay!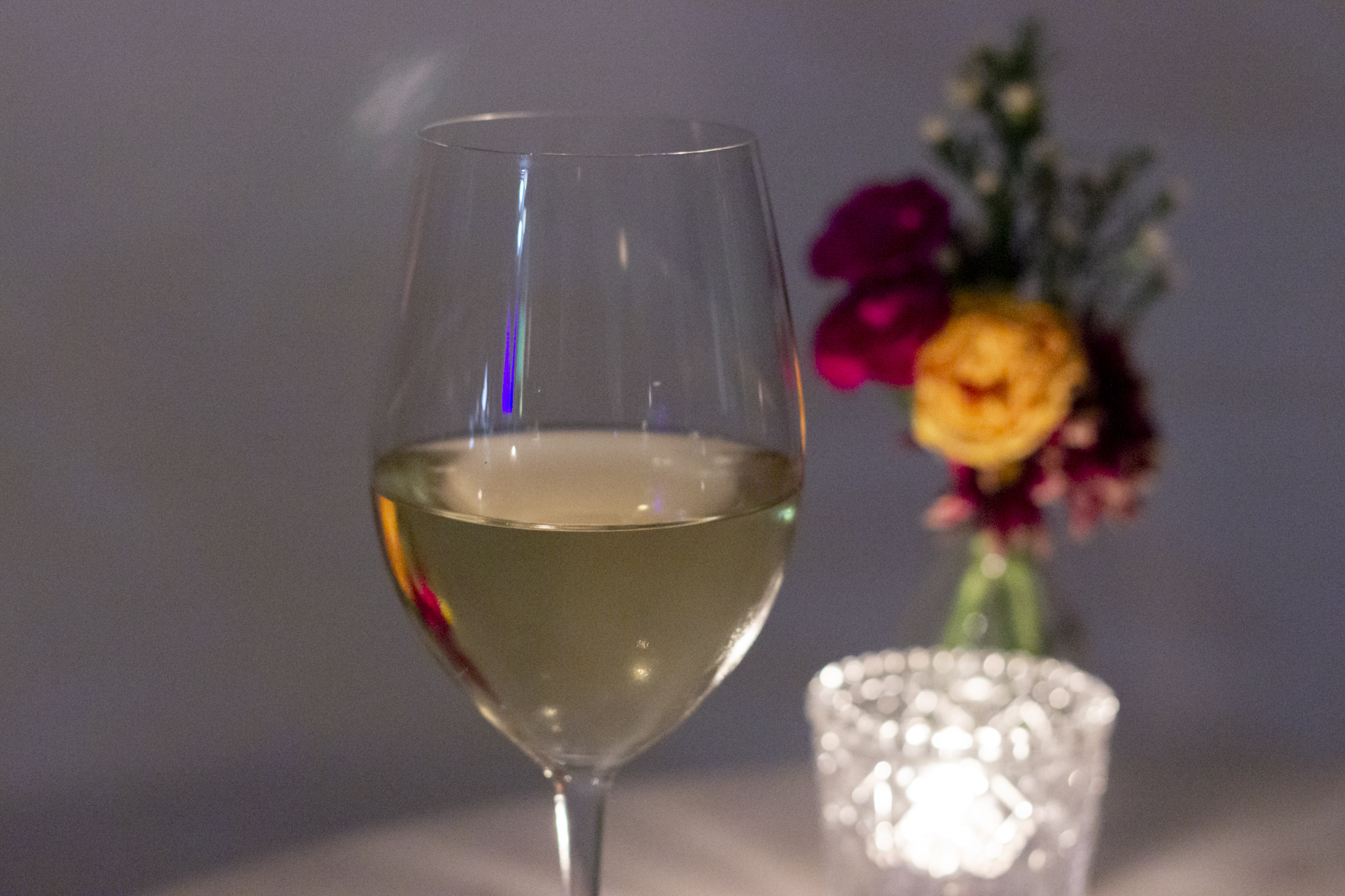 A great transformation from day to evening is a delightful glass of wine. I went with the Graziano Pra "Otto" Soave Classico. I haven't had this before and I found it to be exactly what I was in the mood for! It was light and crisp with a flowery taste. It's easy to drink and refreshing.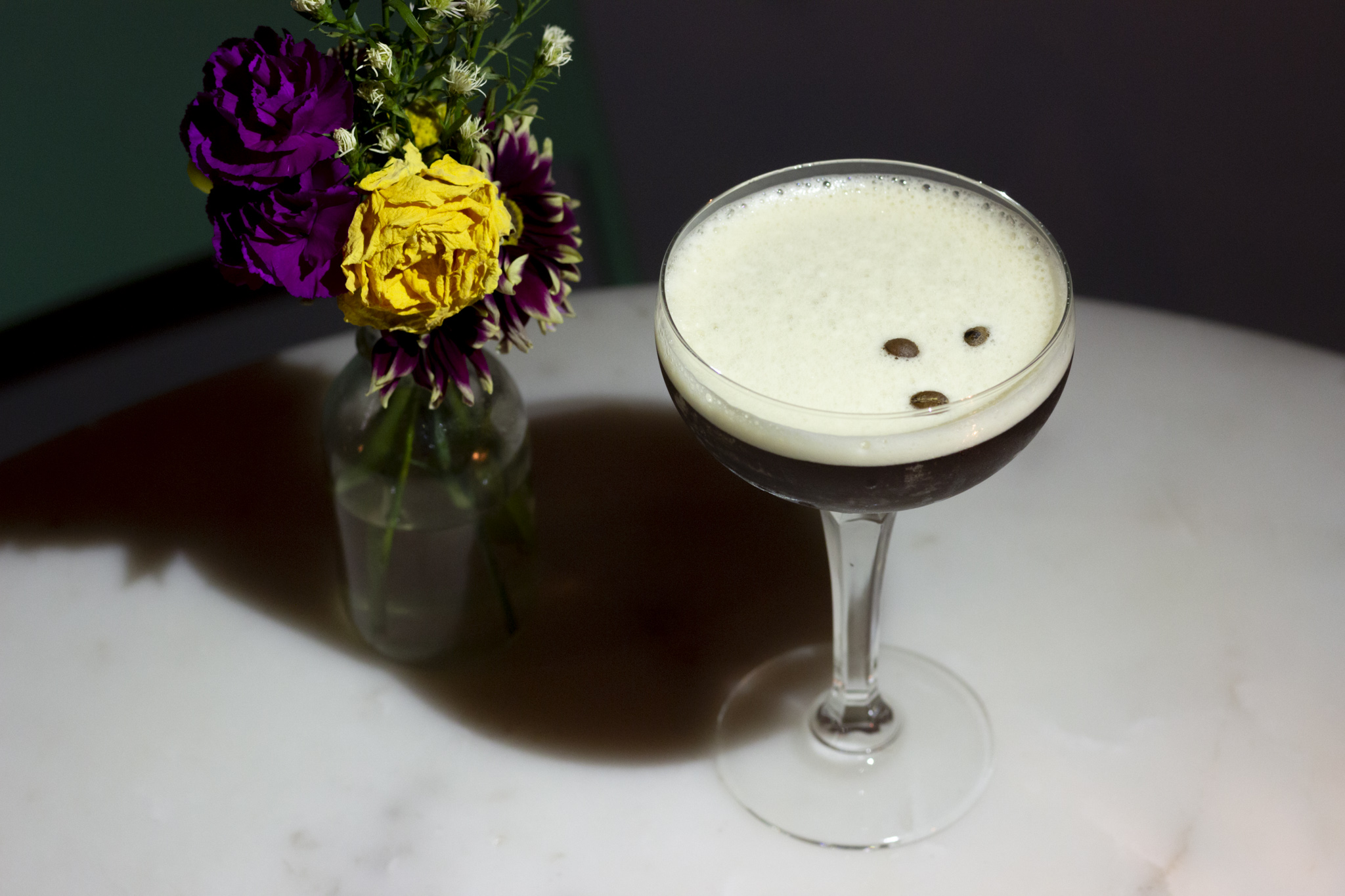 The Caffé Mezzo was circled as a favorite on their house cocktail menu, so I gave it a go! This cocktail is crafted with vodka, espresso liqueur, cold brew, and chocolate bitters. It was strong and mighty as you can taste the cold brew and vodka instantly, and it leaves a dark chocolate aftertaste. It's definitely a drink to get your energy levels up! Their house cocktail list is unique and thoughtfully created with different flavors and mixes.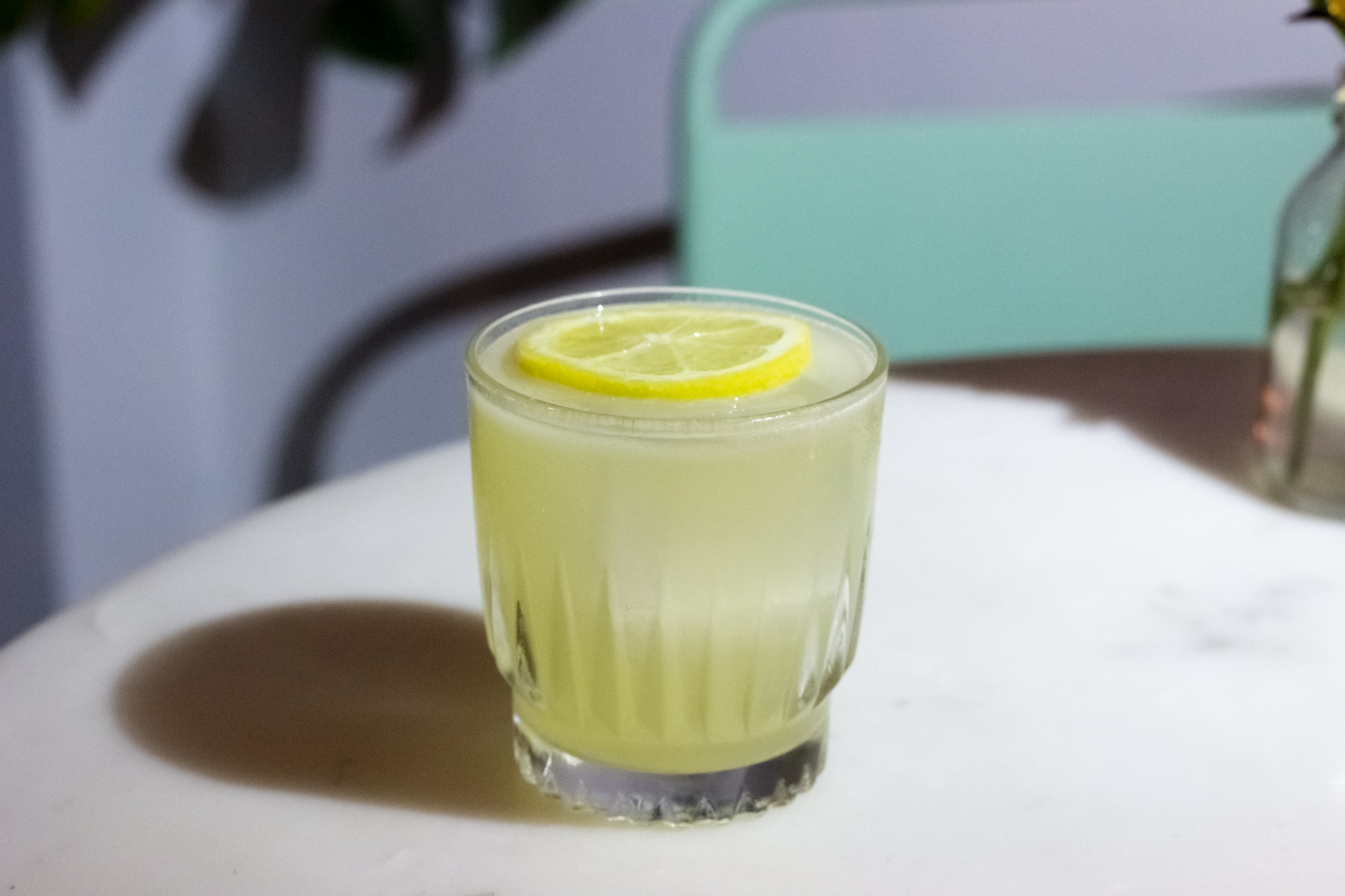 A cocktail off of their classic menu that you must try for a lemon zest is the Bee's Knees. With 3 simple ingredients, you can't go wrong. The Bee's Knees is made up of gin, local honey, and lemon. I loved this cocktail for many reasons. It was simple, sweet, refreshing, and vibrant. The barista made it perfectly, and I would order this again.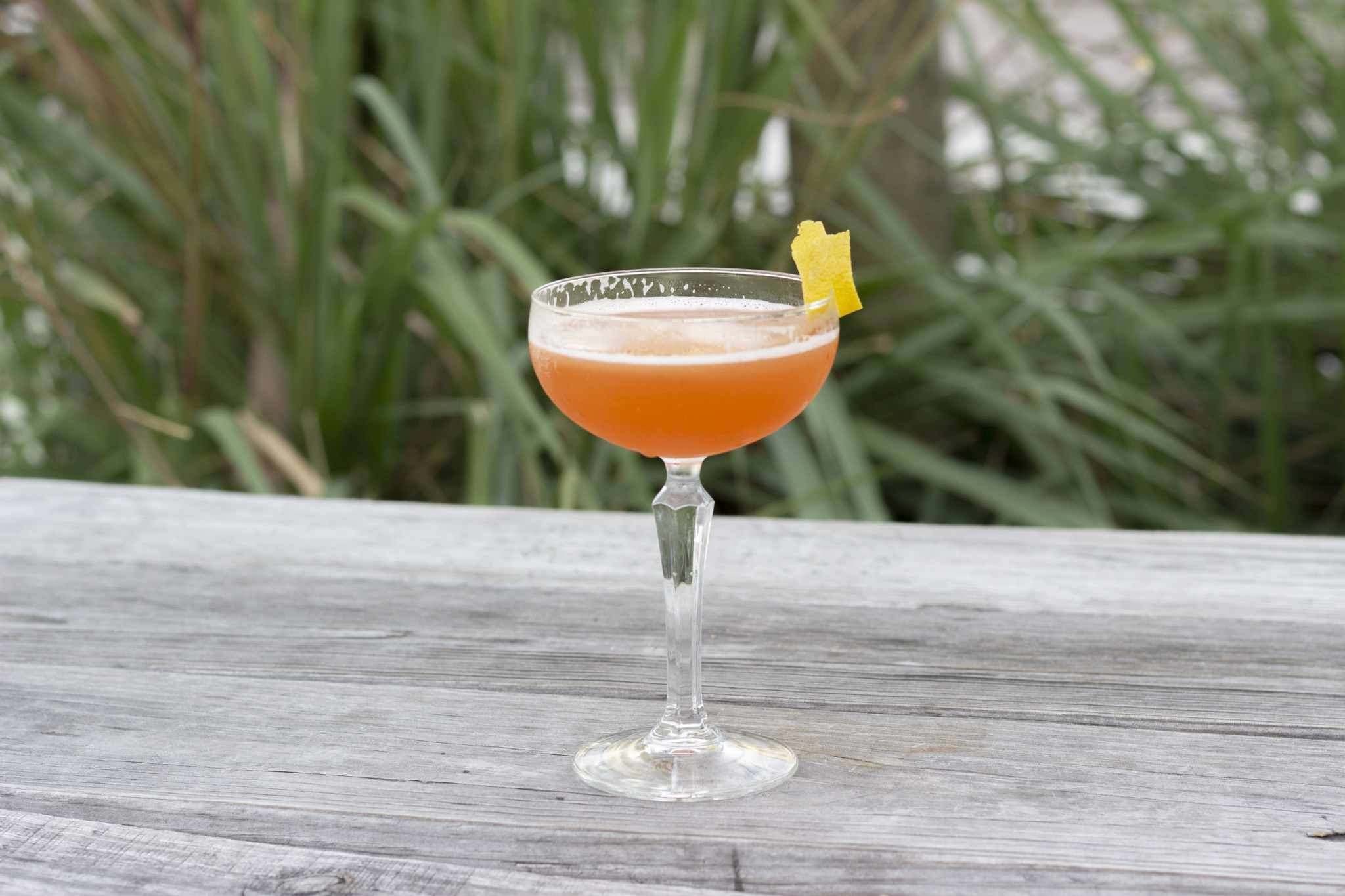 Another classic that I would recommend is the Paper Plane with bourbon, Aperol, Amaro Nonino and lemon. It's absolutely delicious and refreshing. It gives you that warm kick from the bourbon but then is complemented with a bitter-sweet grapefruit taste. If you like bourbon and sweeter drinks, add this to your list!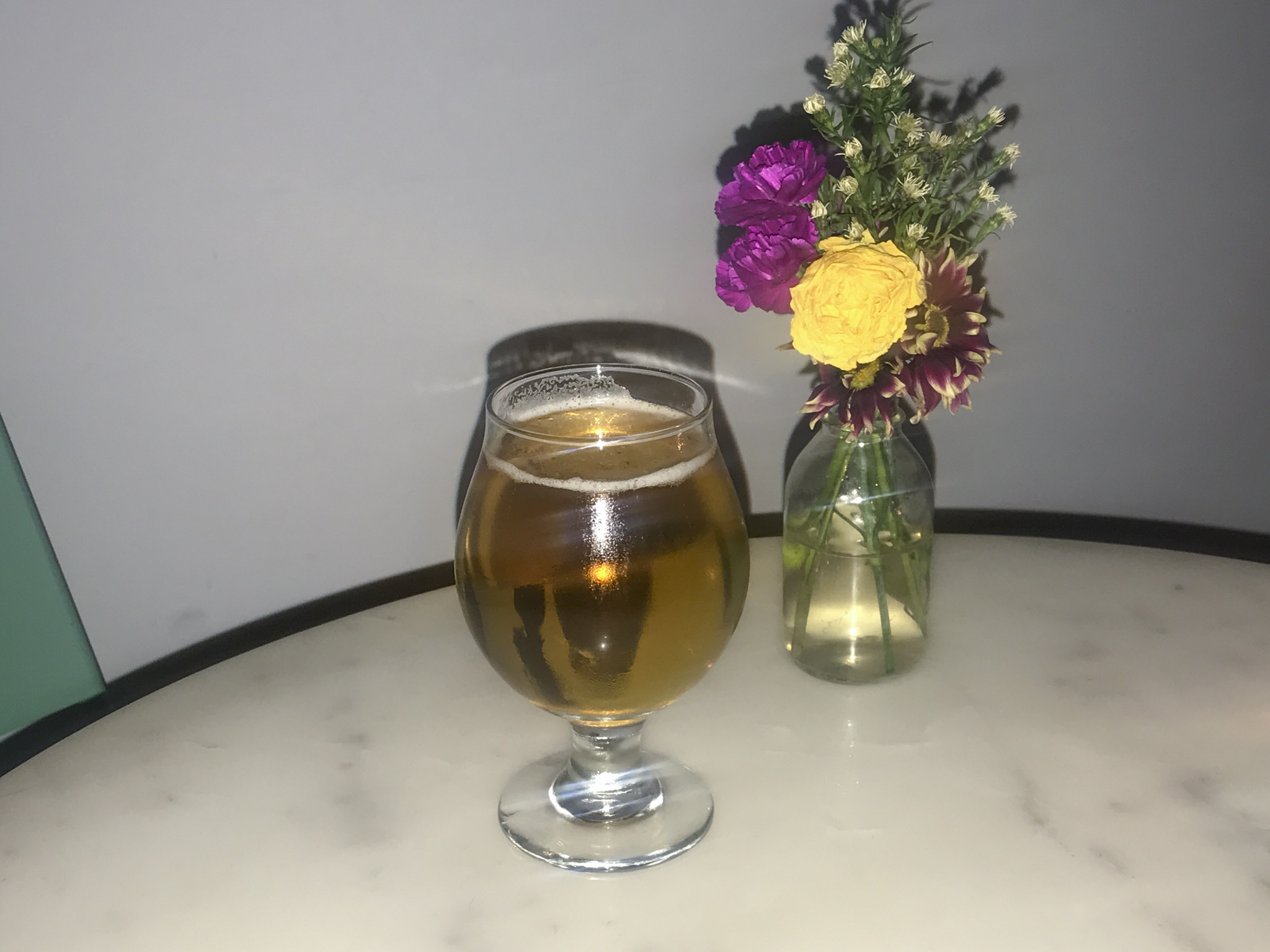 They have a beer list with everything from pilsners to porters to IPAs. We ordered the Green Bench "Postcard" Pilsner, it's the only one on draft that they have. This is a pretty popular beer in St. Pete and it's perfect when served cold. It has a crisp taste with a hint of herbal hops but not too overpowering. You can't go wrong with a local beer!
Intermezzo is a charming staple in St. Petersburg. They have it all from incredible drinks to an artistic atmosphere to the nicest team of baristas! Whatever time of day you decide to stop in, you'll be sure to have a great experience.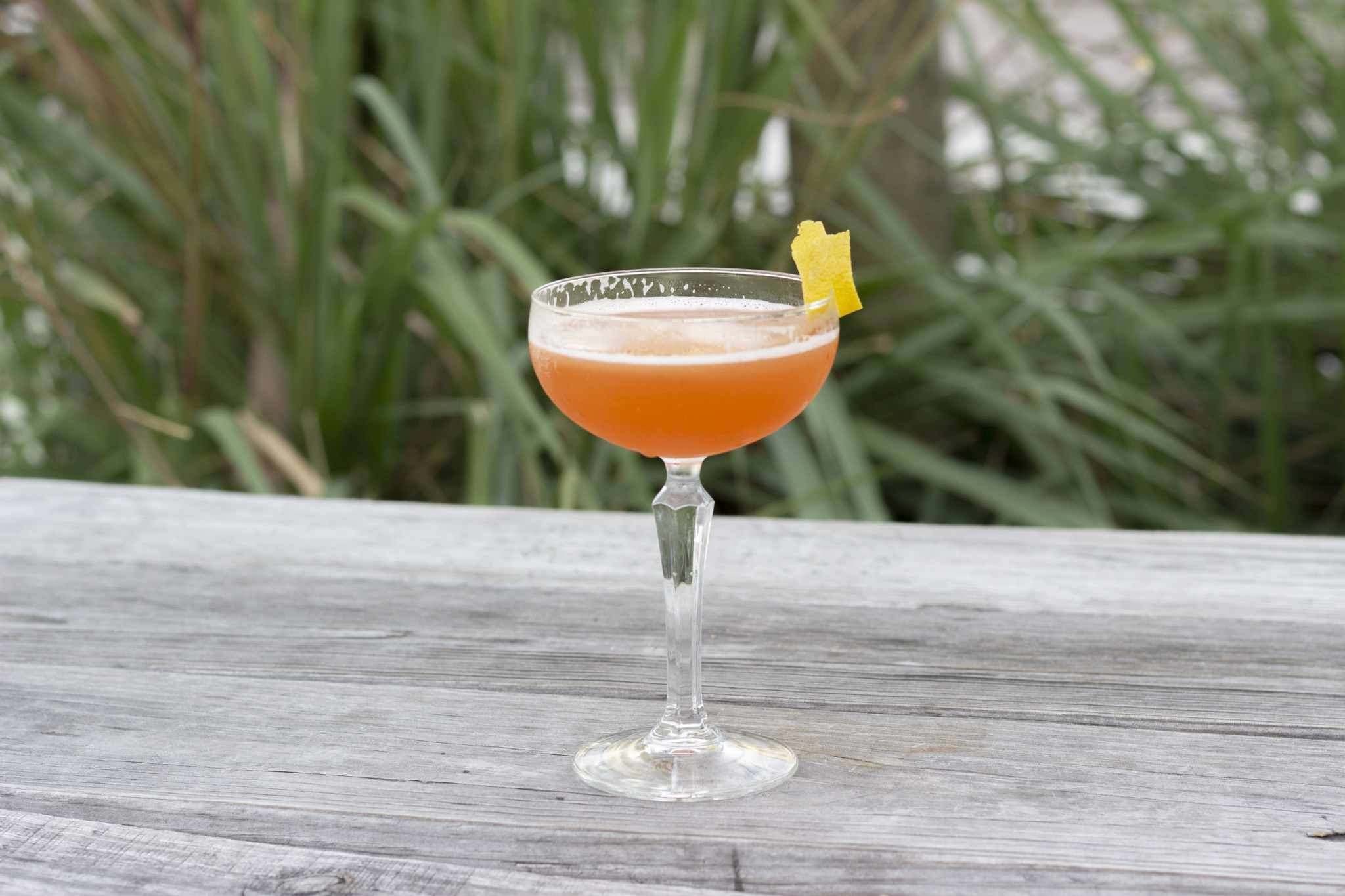 Readers Rating

Rated 5 stars




5

/ 5 (

14

Reviewers

)

Spectacular
---
Intermezzo Coffee & Cocktails

(727) 873-6664

Coffee

,

Cocktails

,

Events

Mon - Mon

8:00am - 10:00pm

Tue - Thu

8:00am - 11:00pm

Fri - Sat

8:00am - 1:00am

Sun - Sun

8:00am - 11:00pm
1111 Central Ave

,

St. Petersburg

,

FL

33705

,

US
---
Trendy coffee & cocktail bar with sleek, minimalist styling & an oyster bar in the back.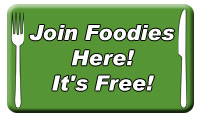 Bars on Central Avenue St. Petersburg FL, Best Cocktail Bars St Pete, Cafes in St Petersburg FL, Cocktail Bar St Pete, Cocktails DTSP, Cocktails St Pete, Coffee Shops Downtown St Pete, Coffee Shops DTSP, Coffee Shops St Pete, Coffee St Pete, Hipster Coffee Shops St Pete, Intermezzo St Pete, Intermezzo St Pete Menu, Top Coffee Shops St Pete
Written by Haley Haman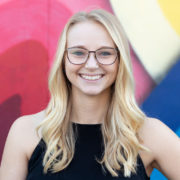 Born and raised in Chicago, I made my way to the sunshine state 3 years ago to explore a different lifestyle (without snow boots and sub zero temps!). I recently graduated from USFSP and currently work as a Marketing and Content Coordinator in this beautiful city. I like to start my day with a bike ride by the Bay and end it by visiting a local dessert, booze or coffee shop!
View all posts by: Haley Haman
More Foodies News, Reviews & Recipes
2 Responses
#stpetersburgfoodies #stpetefoodies
Recent Posts
July 29, 2021

Gigi's 4th Street St. Pete Location Sold

Unstoppable Restaurateur Josh Cameron Strikes Again A funny thing happened on Josh Cameron's search for a commissary kitchen. He bought St. Pete icon, Gigi's Italian Restaurant's 4th St. location. We're starting to think that Josh never sleeps. I arranged a phone call with him the other day, and he told me he would be coming off of an all-nighter working on his latest incarnation, Where's Jubes. Read about that here. At 2pm the next day, when we spoke, he was still working. Josh also owns The Oyster Bar and Crafty Squirrel, along with his new Where's Jubes, and now Gigi's on 4th St. Chris DiNeno, Broker/Owner of the EnterDine Group @ Main Street & Main brokered this deal. As Steve Newberne, still owner of the other two Gigi's locations along with his sister Cyndi, tells it, "Chris comes in one day and says, 'Let me sell your restaurant'". They weren't really looking to sell, but with all the issues of the pandemic shutdown, the difficulties of finding help, and as Steve says, "I've been in this business for 55-years. I'm tired. I love this business, but it does take up a lot of time" … "and energy", Cyndi interjects. Cyndi further adds, "This sale was unsolicited, but the timing was perfect." The St. Pete location takes the most resources to run having 225 seats, and a full bar. The Newbernes will continue to own and run the other two locations. Treasure Island is the site of the oldest Gigi's which opened in 1970. It has 100 seats, and the St. Pete Beach location, which opened in 1997, has 80 seats. The beach locations are already benefitting from more attention with a new coat of paint, a re-paved parking lot, and more to come. Unlike the St. Pete location, Steve and Cyndi own the real estate at the beach locations. Josh came to Gigi's in somewhat of a roundabout course. He took over The Oyster Bar in 2013, and then Fortunato's Italian Market in 2016, which he relaunched as Crafty Squirrel in 2018. With Crafty Squirrel being right next to The Oyster Bar, part of the plan was to have the Crafty kitchen help The Oyster Bar. Josh says, "The problem is that Crafty Squirrel is busting at the seems on a Friday and Saturday night, and the kitchen can't function to help out Oyster Bar … so what's the next step? I can't use Lucky Dill as it has even less space." He continues, "I've always wanted to do an upscale commissary, and ghost kitchen concept. When you do DoorDash or Uber Eats, it really disrupts the flow of the restaurant. You've got drivers standing around, the kitchen trying to figure out if it goes in a box, or a f*#king plate. That's it. I'm going to buy a commissary kitchen." In the midst of this, Josh was looking at the former commissary kitchen for Moon Under Water which is a couple of blocks away from Gigi's, and found out he could get a kitchen and a restaurant with Gigi's. He's bringing in Chef Daniel Rabice. Rabice's been in St. Pete for years, but is originally from Utica, NY where they have some of their own unique Italian dishes. Before everyone goes insane, they are keeping the Gigi's menu and adding nightly specials that will feature Chef Rabice's dishes from his hometown. One of those dishes is Chicken Riggies – tender bite size pieces of chicken served with rigatoni, Romano cheese, sweet and hot cherry peppers and red onions in a spicy white wine marinara sauce. (There's an option to get it without hot peppers if you don't like spicy. I'm getting extra hot peppers on mine.) Another Utica dish is Greens Morelle aka "Utica Greens" – Sautéed escarole, Hot Cherry Peppers, Prosciutto Di Parma, Oreganata (bread crumb, Romano Cheese Mixture) all sautéed then topped with mozzarella and baked. As is Josh's usual playbook, he doesn't change anything right away, but eventually he makes it his own. It will stay Gigi's at least until the end of 2021. There are a myriad of options for Italian in St. Petersburg, and the eventual new concept that Gigi's will evolve into will differentiate itself with the chef's unique dishes from Upstate New York. Speaking with the chef on the phone, he describes his style as "Old World Italian with a modern flair and Upstate New York hometown dishes". We can't wait to try them.
Recipes
July 5, 2021

Curry Chicken Salad and Avocado Hummus Recipe

Hey party people, it's picnic season! And unlike in 2020, get togethers with friends and family are a thing again. This summer wow guests at any celebration with not one, but two sides that will keep them coming back for more. Chicken Salad is often a summer party staple. Now, take it to the next level with the addition of a curry kick, cashews and lots of green onion. Five little minutes is all you need to make this salad yours. Simply buy a Rotisserie chicken, shred the already cooked meat and combine with the rest of the ingredients. Seriously, that's it. Unless you plan on making this into a sandwich (which you totally should) with some toasted Dave's Killer Bread and lettuce. I love hummus a whole lot. You know what I also love? Avocados. When you combine the two, they become a super couple – Avocado Hummus. Also in this irresistible dip are a ton of fresh herbs: Basil, Dill and Cilantro. Use any combination of as many or as little as you like based on your own preferences. My personal favorite vessel for dipping into this hummus comes in the form of Simple Mills organic Seed Flour Everything Crackers, which you can find at Rollin' Oats. They have a delicious selection of flavors, as well as a large array of other health-forward crackers. And of course, you can find all of the ingredients for both of these recipes at Rollin' Oats, too. Curry Chicken Salad and Avocado Hummus It's picnic season, folks! Blow the crowd away at your next party with these simple and summer-friendly recipes. Food Processor Curry Chicken Salad1 lb Chicken Breast (Poached and shredded. Pick up a Rotisserie Chicken if you're looking for a shortcut!)½ cup Mayonnaise (Plus more, as needed.)½ cup Dried Cranberries½ cup Cashews (Roughly chopped.)5 Green Onions (Dark and light green parts only and sliced into thin rounds)2 Celery Stalks (Ends trimmed, cut lengthwise and then chopped into small pieces.)4 tsp Curry Powder1 tbsp Lime Juice (From approximately 1/2 of a lime.)½ tsp Pepper½ tsp Salt (Plus more, as needed)Dave's Killer Bread (optional) (100% recommend this chicken salad on a sandwich!)Lettuce (optional) (If you're making the sandwich, of course)Avocado Hummus½ Avocado (Make sure it's nice and ripe.)1 15 1/2 oz can Chickpeas (Drained and rinsed well.)1 cup Fresh Herbs (Such as Dill, Cilantro and/or Basil. Plus more for garnish.)¼ cup Tahini¼ cup Lime Juice (Plus more, as needed.)2 Garlic Cloves1 tsp Salt (Plus more, as needed)½ tsp Black Pepper2 tbsp Olive Oil1 tbsp Everything Bagel Seasoning Curry Chicken SaladCombine all salad ingredients in a medium bowl and mix until everything is well incorporated.Taste and season with more salt, as needed.To make a Curry Chicken Salad Sandwich, toast your slices of Dave's Killer Bread and assemble by adding a few spoonfuls of salad and some lettuce.Avocado HummusTo a food processor or high-powered blender like a Vitamix, add avocado, chickpeas, tahini, lime juice, garlic cloves, salt, pepper and 1 cup of fresh herbs of choice. Process ingredients for one minute or so until the mixture starts to become smooth (it'll still be a bit chunky, though).Taste and season with more salt, as needed. With the motor running, slowly stream in olive oil.Spoon hummus into a bowl and drizzle with more olive oil, top with fresh herbs and evenly distribute the everything seasoning. Serve with crackers, like Simple Mills. Appetizer, Salad, Side DishAmericanAbby Allen Recipes, Avocado Hummus Recipe, Curry Chicken Salad Recipe, Rollin Oats Cafe St Petersburg FL, Rollin Oats Recipes, Rollin' Oats Natural Food Market

Okay folks, it's June…and that means summer, picnics and the start of grilling season. I don't know about you, but when I think about grilling, a juicy rack of ribs often comes to mind. However, being that we live in a small downtown St. Petersburg apartment with very minimal outdoor space, grilling is not something that we are able to do. Therefore, over the years, I have had to learn how to recreate favorites from the grill in our kitchen. Oven-baked ribs, when cooked properly, are just as satisfying as a slab from the grill if you ask me. Low and slow at 325 degrees and then finished with some high heat will yield a similar product. I typically gravitate towards Babyback Ribs. However, Rollin' Oats offers some incredible St. Louis style spareribs that have changed the game. St. Louis Style Ribs often have more fat (much like a Ribeye steak), but fat means flavor. In addition to quality ribs, Rollin' Oats also has a selection of premium organic barbecue sauces. St. Louis-Style Ribs with Hasselback Cantaloupe St. Louis style spareribs may contain more fat, but that means more flavor. Hasselback Cantaloupe1 Cantaloupe (Sliced into quarters, seeded and then sliced into half moons)1 bunch Fresh Basil 8 oz Fresh Mozzarella (Cut into approximately 1 1/2 inch slices)Olive OilSaltPepperSt. Louis-Style Spareribs1 rack Spareribs (Approximately 2-2.5lbs)1.5 tbsp Garlic Powder1.5 tbsp Paprika1 tbsp Salt1 tsp Brown Sugar1 tsp Cayenne Pepper1 cup Barbeque Sauce (Any will work – we love Annie's Organic!) St. Louis-Style Ribs Preheat oven to 325 F. In a small bowl, combine garlic powder, paprika, salt, brown sugar and cayenne. Rub spice mix evenly all over the ribs.Wrap seasoned ribs in foil completely, place on a baking sheet and bake for 2-2 1/2 hours. Remove ribs from the oven, unwrap. Coat ribs all over in barbeque sauce of choice. Increase heat to 425 F. Place ribs in the oven, uncovered, for 15 minutes (sauce will begin to caramelize). Remove ribs from the oven and serve.Hasselback CantaloupeTake the melon half moons and cut slits every 1" without cutting through the skin. Stuff 1 leaf of basil and a thin slice of Mozzarella into each slit in the melon. Drizzle with olive oil and season with salt and pepper. Appetizer, Main Dish, Side DishAmericanCantaloupe, Spareribs, St. Louis Style Spareribs

May 3, 2021

Short Rib Quesabirria Tacos Recipe

If you tend to keep up with all of the latest food trends, and/or don't live under a rock, odds are, you have heard of Birria or Quesabirria Tacos. However, for those who haven't, Birria tacos are usually comprised of meat, such as beef or goat, that has been slowly braised and is then loaded into a tortilla and pan fried then served with consomé on the side. The meat is braised in a brilliant combination of chilis and spices and oozes with flavors. Quesabirria tacos take things one step further. In essence, they are the perfect storm of a cheese quesadilla and a taco, all wrapped up into one incredible being. Let's get serious, who could be mad about that? While goat is traditionally used, I prefer beef. In fact, utilizing a combination of beef is encouraged, though, not necessary. I love using two pounds of just short ribs when I encounter some beautiful ones, but, use any kind of beef that you can get your hands on. Recommendations include: beef shank, chuck roast, cap roast, etc. Rollin' Oats offers a superb variety of quality beef, most of which is grass fed and organic. Additionally, they have everything else needed for this fancy little taco number that you'll want to make over and over. A lot of Birria recipes recommend Guajillo dried chilis, which are not always offered at Rollin' Oats. However, they do have Anaheim and Pasilla chilis, which boast a very similar flavor profile. Short Rib Quesabirria Tacos Imagine if Birria Tacos and a Cheese Quesadilla had a baby – that's precisely what we have going on here. These babies take a little bit more time to make; however, the cost is totally worth the reward. Meat and Marinade2 lbs Short Ribs, Beef Roast, or Beef Shank (You can use one or a combination of two meats – whichever you prefer)3 Dried Pasilla Peppers (Guajillo or Anaheim will work as well)1 7oz can Chipotle Peppers in Adobo3/4 cup Crushed Tomatoes1/4 cup White Wine Vinegar6 Garlic Cloves (Minced)1 1/2 tsp Oregano1 tsp Paprika2 tbsp Salt (Divided, plus more, as needed)PepperConsome1 White Onion (Medium in size, chopped)1 Cinammon Stick3 Bay Leaves4 cups Beef Broth1 tbsp Olive OilBirria Taco Assembly4 Tortillas (Your preference. I like Siete Foods grain free)1 cup Queso Blanco Cheese (Grated)Minced White OnionFresh Cilanto MarinadeAdd dried Pasilla peppers to a medium heat safe bowl. Bring a few cups of water to a boil and then carefully pour the hot water over the peppers. Allow to soak and soften for about 15 minutes. Remove peppers from water, cut off stems and dump the seeds out into the sink and discard. Add softened peppers to food processor with the rest of the marinade ingredients and 1 tbsp salt and process until smooth. Liberally salt meat with remaining 1 tbsp salt and some pepper. Pour marinade over meat and cover and marinade for at least one hour and up to overnight.ConsomeHeat oil in a large dutch oven over medium heat. Add onion, stirring occasionally, until onion softens, 6-8 minutes. Add in meat and marinade and remaining consome ingredients. Bring to a simmer, partially cover and turn the heat to medium low/low (whichever heat level allows for a gentle simmer) until meat is fall off the bone tender and shreds easily, 3.5 – 4 hours.Remove meat/bones from consome, discard bones and place meat in a separate bowl, shred and reserve for assembly.Carefully strain consome into a heat proof bowl/pot through a mesh sieve and reserve for assembly, discard any solids. Birria AssemblyLadle one half cup or so of consome into a shallow bowl or onto a plate. Heat medium nonstick skillet over medium heat. One at a time, dip one side of tortilla into shallow bowl/plate of consome. Then place tortilla consome dipped side down into the skillet.Liberally cover tortilla in shredded Queso Blanco. Then, top with shredded meat, followed by onions and cilantro.Carefully fold the tortilla in half and continue to cook until each side of the tortilla is lightly crisp and golden. Serve tacos with consome on the side for dipping. Main DishMexicanQuesabirria Tacos, Birria Tacos

April 5, 2021

Lobster Thermidor Recipe

It isn't hard to make a lobster dish fabulous, because, well, lobster is already plenty fabulous on its own. Over time, Lobster was tossed into that category of "occasion-only" meals, along with the likes of Beef Wellington, Prime Rib and Cassoulet – you know, those "never enough time on a weeknight" type-of-meals. Well, I'm here to debunk all of that and prove to you that you can, in fact, not only enjoy, but prepare a beautiful little lobster dinner on any night, occasion, or not. Lobster Thermidor is a French dish, typically comprised of lobster in a rich and creamy sauce. Normally, I'm a simple kind of gal when it comes to lobster. Some sous vide meat, drawn butter – that's all I usually need. However, for Lobster Thermidor, I make an exception. Great to serve as an appetizer for a dinner party, whilst also perfect for a low effort, but impressive weeknight dinner which boasts a high return – it's the dish that delivers whenever you need it. Recently, Rollin' Oats added Luke's Lobster, which is wild caught and sustainably sourced, to their shelves and the quality is incredible! You can find Luke's Lobster meat, claws and tails in the frozen section at Rollin' Oats in St. Pete. Lobster Thermidor 2 Lobster Tails (Preferably wild caught, like Luke's brand in the frozen section at Rollin' Oats)1 cup Heavy Cream1/2 cup Mushrooms (Chopped – I use Cremini.)1/4 cup Butter (Unsalted)2 tbsp White Wine (Nothing too sweet, but, something you would drink!)1/2 tsp Paprika2 Egg Yolks1/2 tsp Salt (Plus more, to taste)1/4 tsp PepperFresh Tarragon (Chopped, for serving (optional)) Fill a stockpot with water and a few heavy pinches of salt and bring to a boil over high heat. Add lobster tails and cook until bright red and beginning to curl up, 8-9 minutes.Remove tails and cool. Once cool, cut each tail in half long-ways. Remove lobster meat from shells, chop and reserve for later use. Additionally, also reserve the lobster tail shells (we'll be stuffing the meat back in later on).Heat a large pot like a dutch oven over medium. Add the butter and when melted, pour in the chopped mushrooms and cook until they become softer and begin to take on color, 6-8 minutes. Add in cooked lobster tail meat, paprika, pepper and 1 tsp of salt and reduce the heat to low.Pour in 1/2 cup of the heavy cream and 1 tbsp of the wine, stir to combine, and then simmer for 5 minutes, then remove from heat.In a small bowl, whisk together the egg yolks with the remaining tbsp of white wine. Pour mixture into a small sauce pan and simmer, whisking constantly, until liquid thickens slightly and becomes a custard.Remove from heat and slowly mix into lobster mixture.Place reserved lobster shells on a parchment-lined baking sheet. Spoon lobster and sauce carefully into each shell. Save extra lobster sauce for serving.Broil lobster tails until they begin to brown, 5-6 minutes. Remove from oven and serve garnished with chopped Tarragon (if using), along side some toasted bread and a light salad. Appetizer, Main CourseFrench

Don't let this semi-intimidating name fool you, this chicken-rice-salad situation may sound intricate, but the truth is, it's anything but. It all starts with some leftover rice, chicken, strawberries, whatever greens you have on hand and a few simple pantry staples items – that's it. What is crispy rice you ask? This was something I discovered in the early stages of quarantine whilst watching Bon Appetit Magazine's YouTube channel. In said video, they showed one of their favorite ways to utilize leftover rice (because let's face it, we all always make way more rice than we need) by simply heating some oil/fat of choice over medium heat, spooning in and patting down some cooked rice and allowing the whole happy party to simmer away. Tenish minutes later, after a nice little invert, you're left with a perfectly golden-brown crisp layer of sheer rice gold. When it comes to the type of rice to use for crispy rice, it's truly all about preference. I usually like to use a basmati, just because that's typically what I have on hand. Rollin' Oats has a premium array of top-notch rice selections to choose from, and as always, they also have every single ingredient needed to make this recipe. Not only do they just have the ingredients, but Rollin' Oats has the premium selection for all of the ingredients needed and so much more. As with the majority of my cooking, this recipe was designed with versatility in mind. It's meant to be prepared in a way that suits you and your likes, lifestyle, etc. For example, if you follow a Vegan lifestyle, omit the chicken, add some crispy tofu or some extra vegetables. Or, if chicken isn't your thing, replace it with a more desirable protein and perhaps swap out the strawberries. Add, subtract and improvise however you see fit. Strawberry-Balsamic Chicken with Watercress & Crispy Rice Brunch, Lunch, Dinner – this recipe is suitable for just about any occasion. Not only that, it screams Spring! Strawberry-Balsamic Mixture1 cup Strawberries (Washed, tops removed and sliced into small pieces)1/4 cup Balsamic Vinegar1 tsp SaltCrispy Rice2 cups Leftover Cooked Rice4 tbsp olive oilChicken & Salad Assembly1 bag Watercress (Or any other similar green, like Arugula.)1 Avocado1 lb Boneless, Skinless Chicken Breast Cutlets (2 8oz cutlets. Or, one 1lb butterflied breast )2 tbsp Olive Oil1 tbsp Balsamic VinegarSalt and Pepper1/4 cup Fresh Basil (Chopped) Strawberry-Balsamic MixtureCombine all ingredients in a medium bowl. Cover and set aside until ready to use.Crispy RiceHeat a nonstick skillet, approximately 8", over medium heat and add olive oil. Spoon cooked rice into skillet while carefully patting down, making sure to cover the entire surface of the skillet. Continue to cook over medium heat until the edges of the rice begin to brown, approxmately 10-12 minutes.When all of the edges are golden brown, carefully place a heat-proof plate face-down over the skillet. Carefully invert the rice onto the plate – the top should be a nice brown color and ultra crispy. Set aside until ready to serveChicken and Salad AssemblyPreheat oven to 400F. Line a baking sheet with parchment. Salt and pepper all sides of the chicken breast cutlets and place on prepared baking sheet. Bake for 15 minutes and remove from the oven. Flip chicken and spoon reserved Strawberry-balsamic mixture over the chicken. If some Strawberries roast on the pan and not on the chicken, that's completely fine.Bake for another 15 minutes. Remove from the oven and allow to cool a few minutes. Remove strawberries from chicken (do NOT discard!) and slice chicken.To assemble the salad, start with the Watercress, spoon in some crispy rice, add avocado, top with sliced chicken, roasted strawberries and basil, evenly distribute oil and vinegar over the two salads and add salt and pepper to taste. Main Dish, SaladAmerican