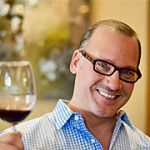 Kevin Godbee · Jul 25, 2019 · 1 min read
Local Craft Brew Fest Features 150+ Samples and New Releases
The 8th Annual 97X Craft Beer Experience will feature over 150 samples of craft beers, ciders, meads, and wines. The experience will be hosted by the Duke Energy Center for the Arts – Mahaffey Theater on Saturday, August 10th from 4:00pm - 8:00pm. This year, each participating brewery will have an exclusive release making this event the biggest one yet.
Official partner of the 97X Craft Beer Experience, Great Bay Distributors is the leading wholesaler in the beer industry distributing six of the top 10 beers to counties, including Pinellas, West Pasco, Hernando, and Citrus. Some of the local brewers that Great Bay partners with are Green Bench Brewing Co., 3 Daughters Brewing, Tampa Bay Brewing Co., Big Storm Brewing, Shipyard Brewing, Motorworks Brewing, Sweetwater Brewing, Founders Brewing Co., House of Beer Brewing, and Pair O' Dice Brewing.
Tickets are $45 and go on sale Friday, July 5th at 11:00am. Guests can purchase online at www.themahaffey.com​, by phone at 727.300.2000, or in person at The Mahaffey Theater box office. The Mahaffey Box Office is open Monday - Saturday from 11:00am - 5:00pm or at least 90 minutes prior to any ticketed event.
Proceeds from the Craft Beer Experience benefit the Bill Edwards Foundation for the Arts.
ENTER YOUR INFORMATION BELOW TO WIN A PAIR OF TICKETS TO THE EVENT.
(ONE ENTRY PER PERSON. IF YOU SUBMIT MULTIPLE ENTRIES WITH DIFFERENT EMAIL ADDRESSES, ALL OF YOUR ENTRIES WILL BE DELETED.)
ENTRIES ACCEPTED JULY 25 - 31, 2019.