Drink AND Eat Your Way Through 3 Daughters Brewing
Drink AND Eat Your Way Through 3 Daughters Brewing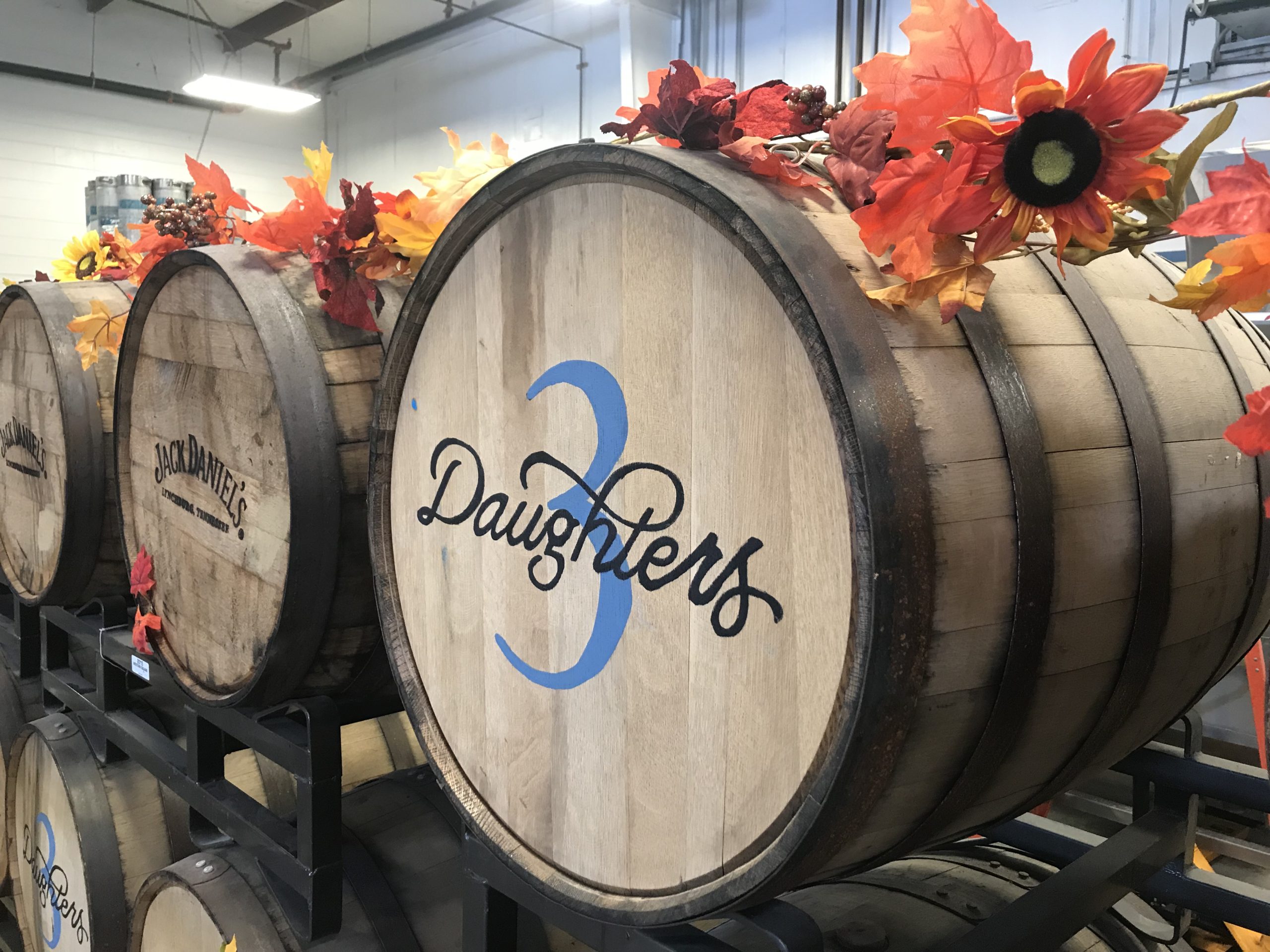 3 Daughters Brewing Adds New Food Truck
Approximately how many beers does it take to provide 3 daughters with a college education? I'm willing to bet that Mike and Leigh Harting, the owners of 3 Daughters Brewing, could give you a rough guesstimate.
Who are the 3 Daughters? Well, they're Mike and Leigh's children. About 6 years ago, Mike was working to develop a beer for a beer-battered fish recipe when the idea to have his own brewery sparked. He wanted to obtain a $15,000 1 barrel brew house system, so he and Ty Weaver (the now Head Brewer of 3 Daughters) ventured to California to purchase it. However, when they made their way back, they returned with a 31 barrel brew house system, which is estimated at about $500,000 (just a touch more than they wanted to spend). His wife (and business partner) then asked one pertinent question, "how are we going to put our children through college?" Mike cleverly responded, "with 3 Daughters Brewing."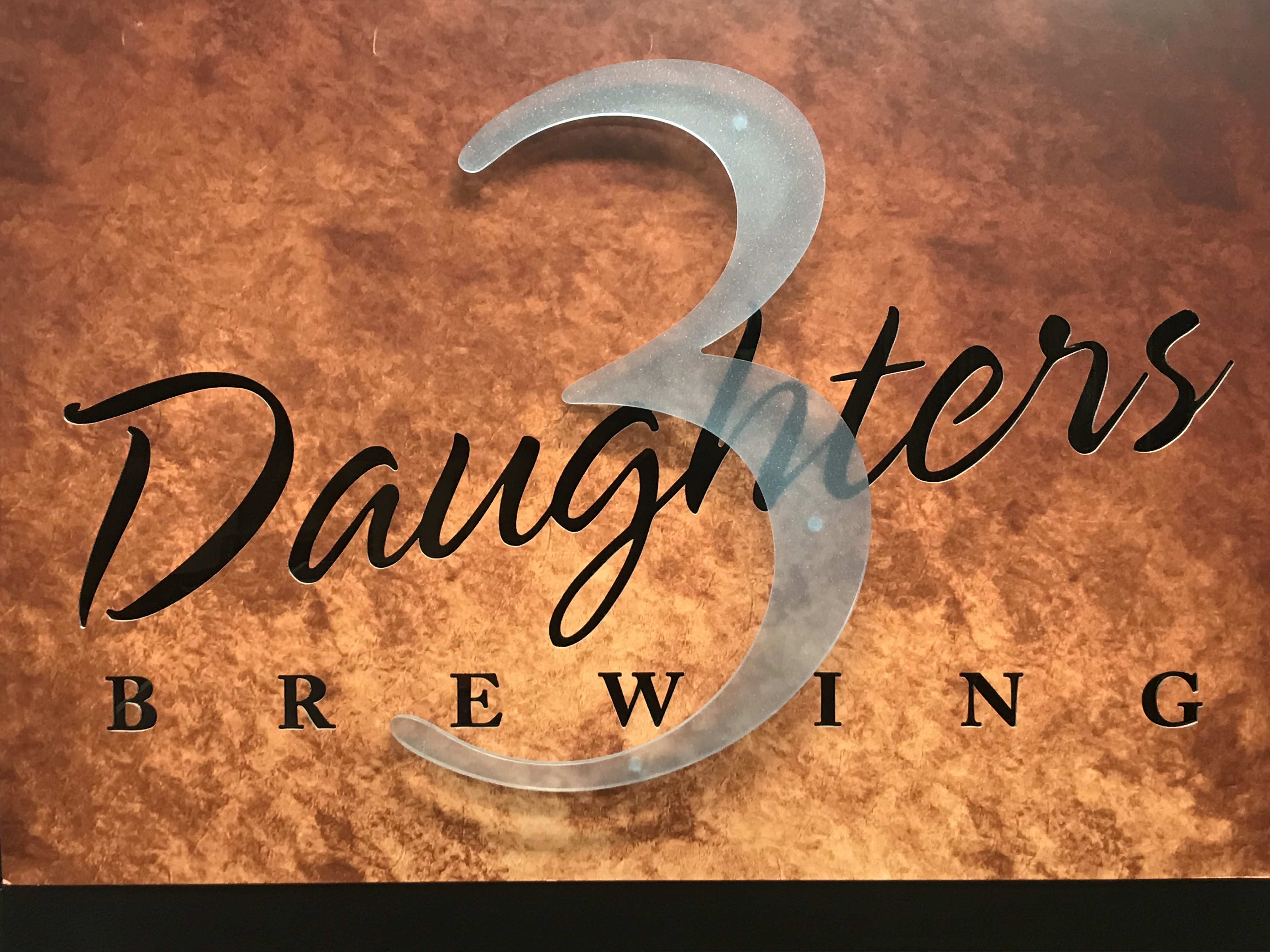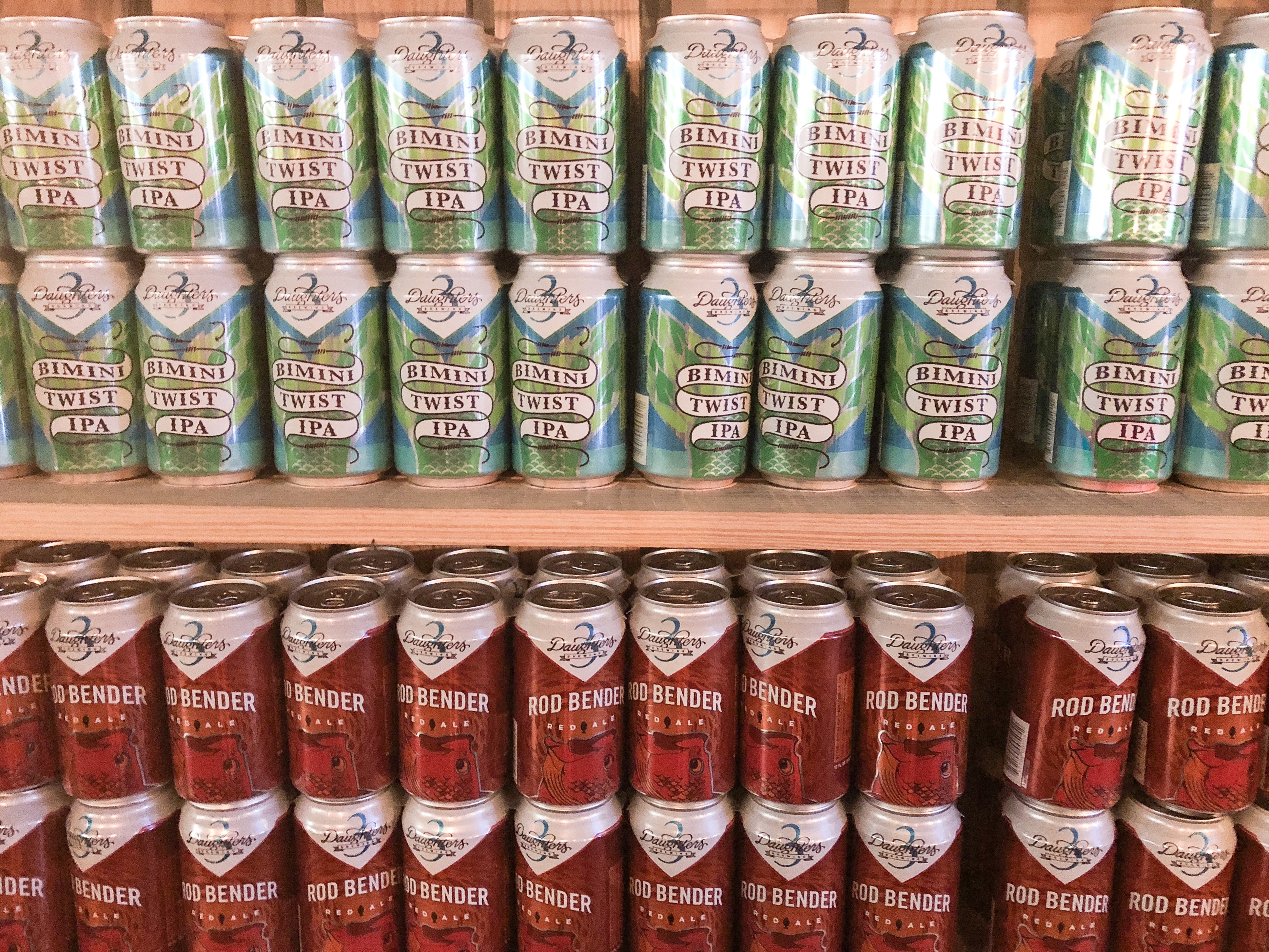 It all started with one recipe, which snowballed into what 3 Daughters is today: one of the most prominent breweries in the Tampa Bay area with a brand new, on-premise food truck, to boot. The Hartings started 3 Daughters Brewing with hopes of turning it into a place for bridging families and community. They wanted to build an establishment that was based on a foundation of bringing individuals together for happy occasions- whether celebrating an event, or just grabbing a brew with a friend.
Throughout their facility, you'll notice that there are no TVs, or video games. Instead, you'll find board games, darts, shuffleboard, ping pong and various other games outdoors. The reason behind this? To remain mindful of the community space that they intended to build, by encouraging interactive camaraderie and conversation between their guests. Additionally, you can find live music, and events such as Trivia and Yoga on tap at the brewery throughout the week. This phenomenal facility has something to offer everyone, whether old, or young.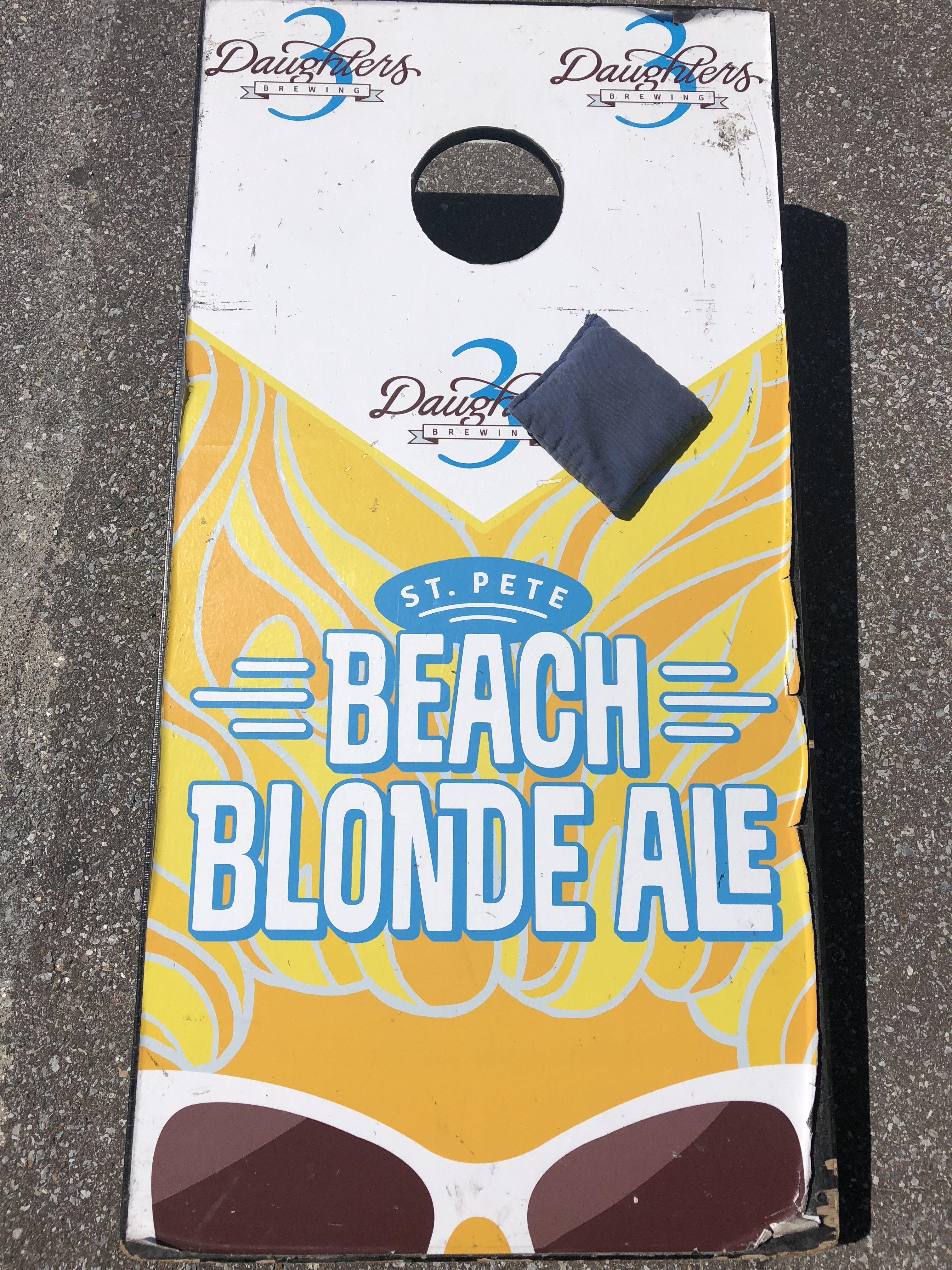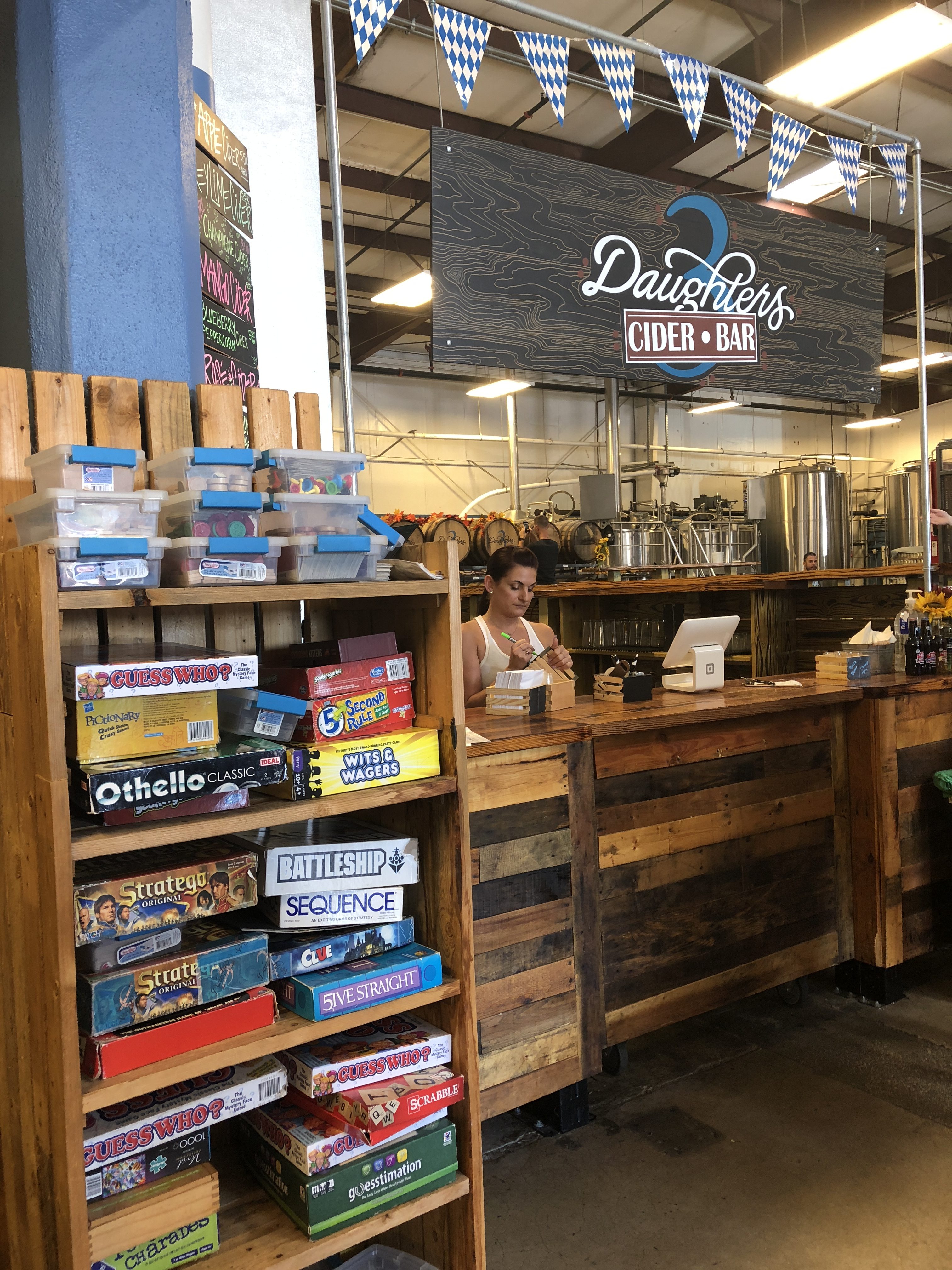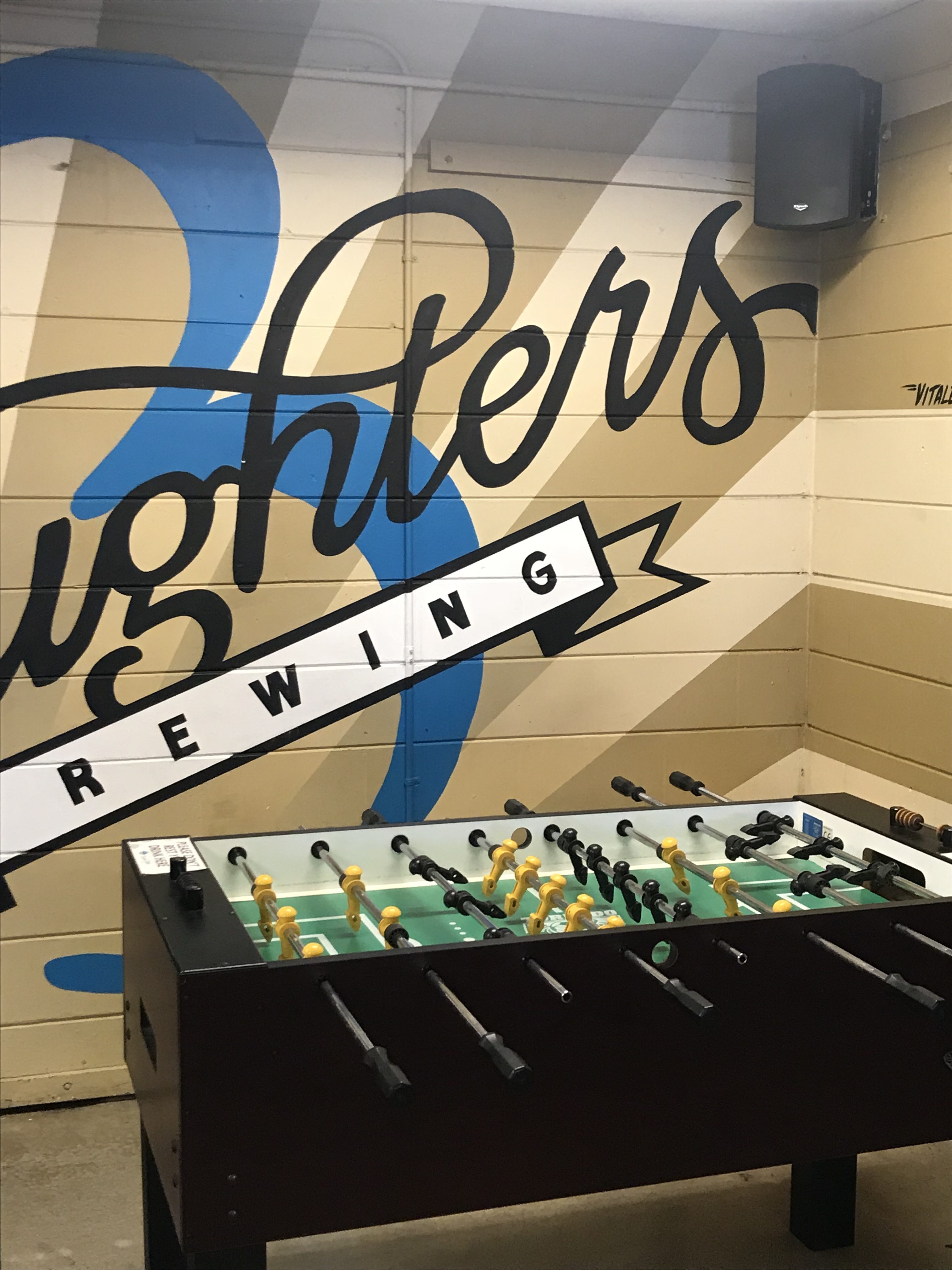 3 Daughters has a handful of different areas throughout the building. At the front of the building, you'll find the bar with numerous beers on tap, plenty of seating and beers and merchandise available for purchase. Beyond the bar, you'll find an additional room that is more secluded with ping pong tables and additional games. Towards the back, you'll enter through another area of gaming. Then, you'll make your way past the Cider Bar and into the tasting room, which contains more seating and the stage.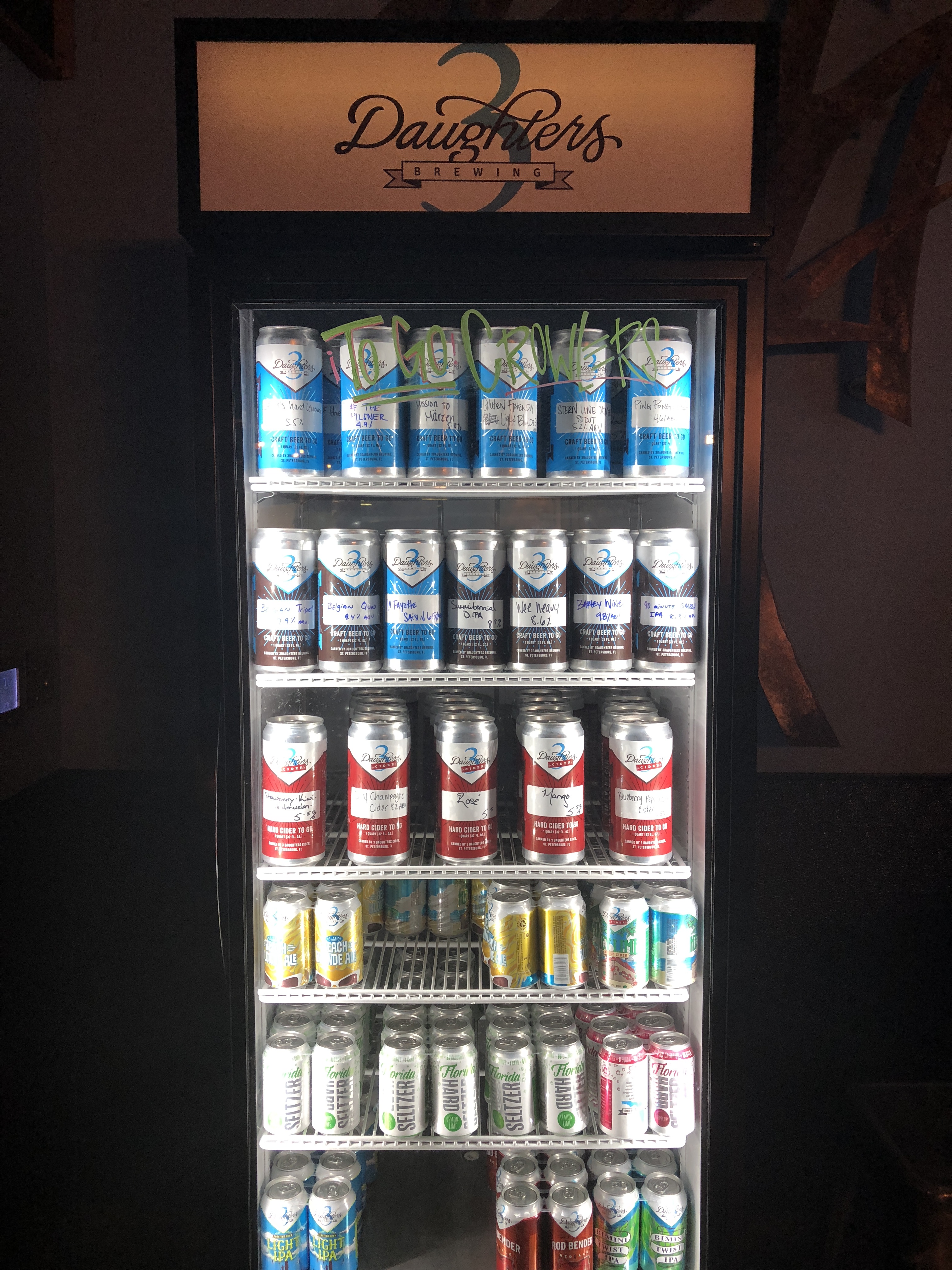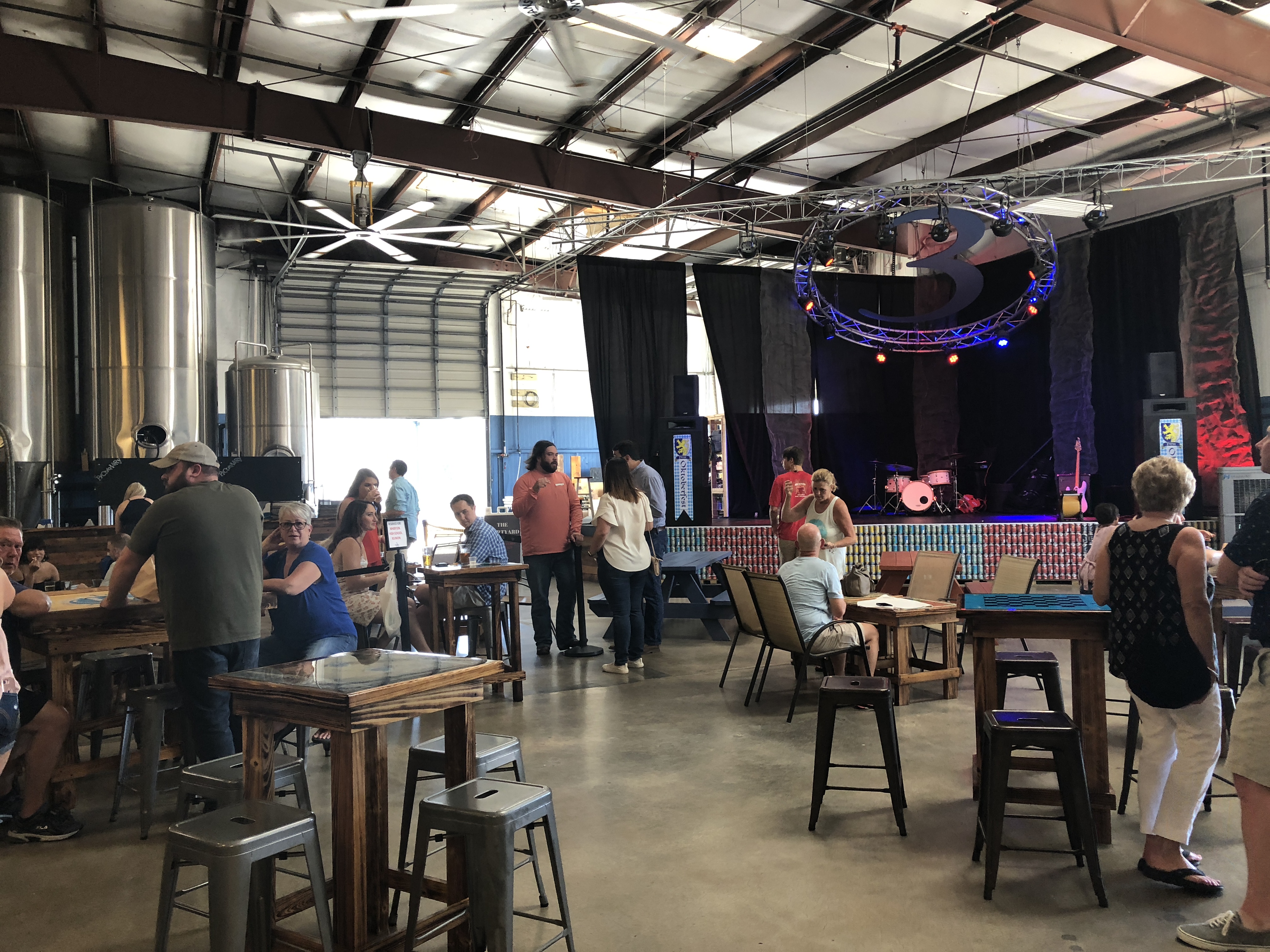 The overall vibe of the brewery can be described as inviting, lively and warm. Everyone makes you feel welcome, especially the staff. It is so very apparent that each member of the 3 Daughters team has the needs of their visitors in mind. From beer recommendations and answering general questions, to cleaning up glassware and making sure that patrons get home safe, no "T" is left uncrossed, nor any "I" un-dotted at 3 Daughters.
With the recent unveiling of their food truck, it's safe to assume that 3 Daughters now has it all, as far as a brewery is concerned. 3D Eats had its' debut right around one month ago. Their food truck allows for consistency for food offerings, as it will open the same time as the brewery every day, and will close just one hour earlier. The menu has an eclectic array of comfort food from multiple regions. From Mac and Cheese, to tuna Poke- you're certain to find something to appease everyone's palate.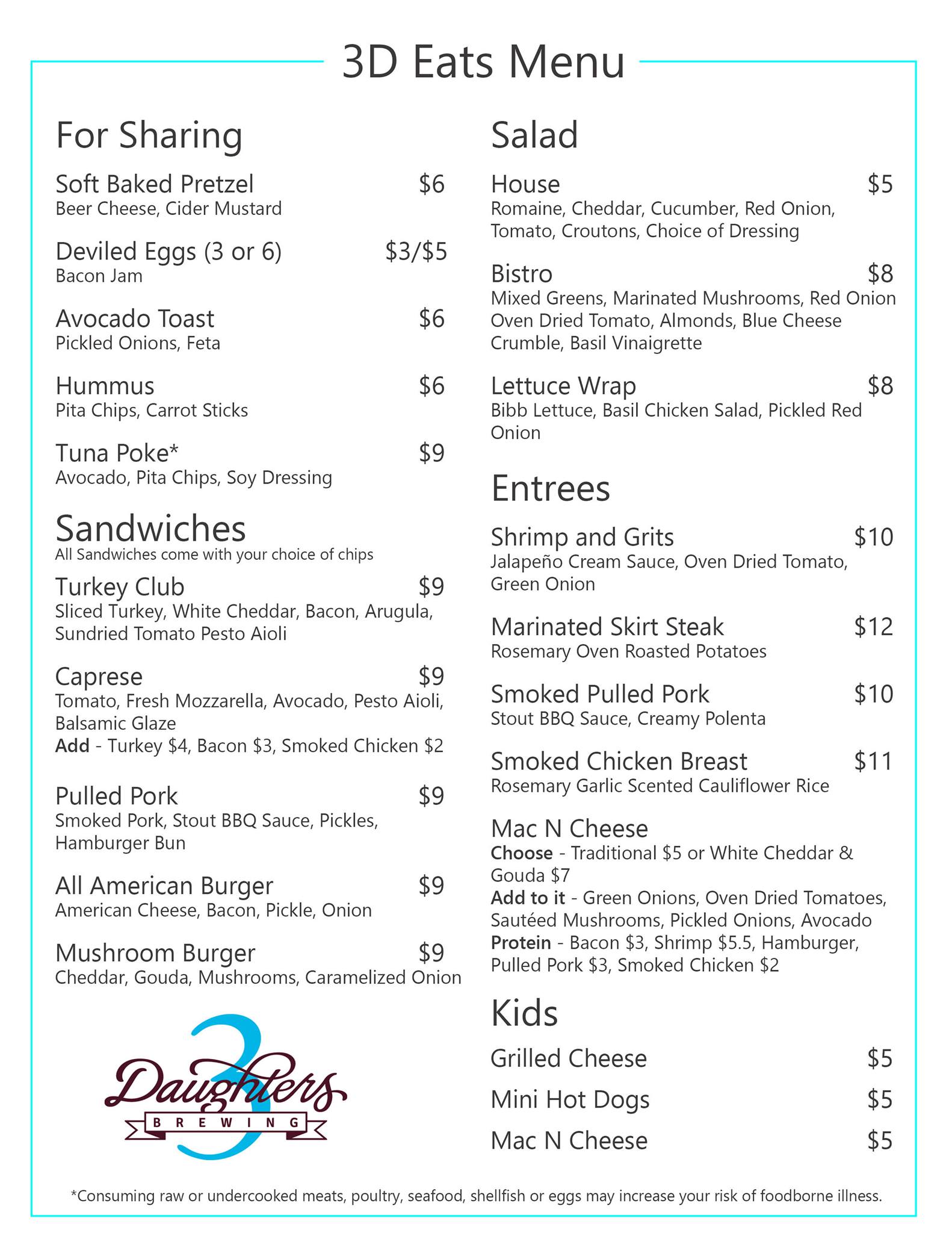 So, who's the chef behind all of the above listed menu items? Believe it, or not, it's Ty Weaver, the Head Brewer. Talk about one talented guy! The food is a portrayal of his interpretations of flavors and the flavors are how he communicates with the 3 Daughters community. All food preparations are completed on the truck, which sits right outside of the facility (if you're facing the building from the side parking lot, it's on your right). As of now, the intention is to keep the menu the same, and with the number of items offered, it should take anyone more than a few visits to give everything a taste.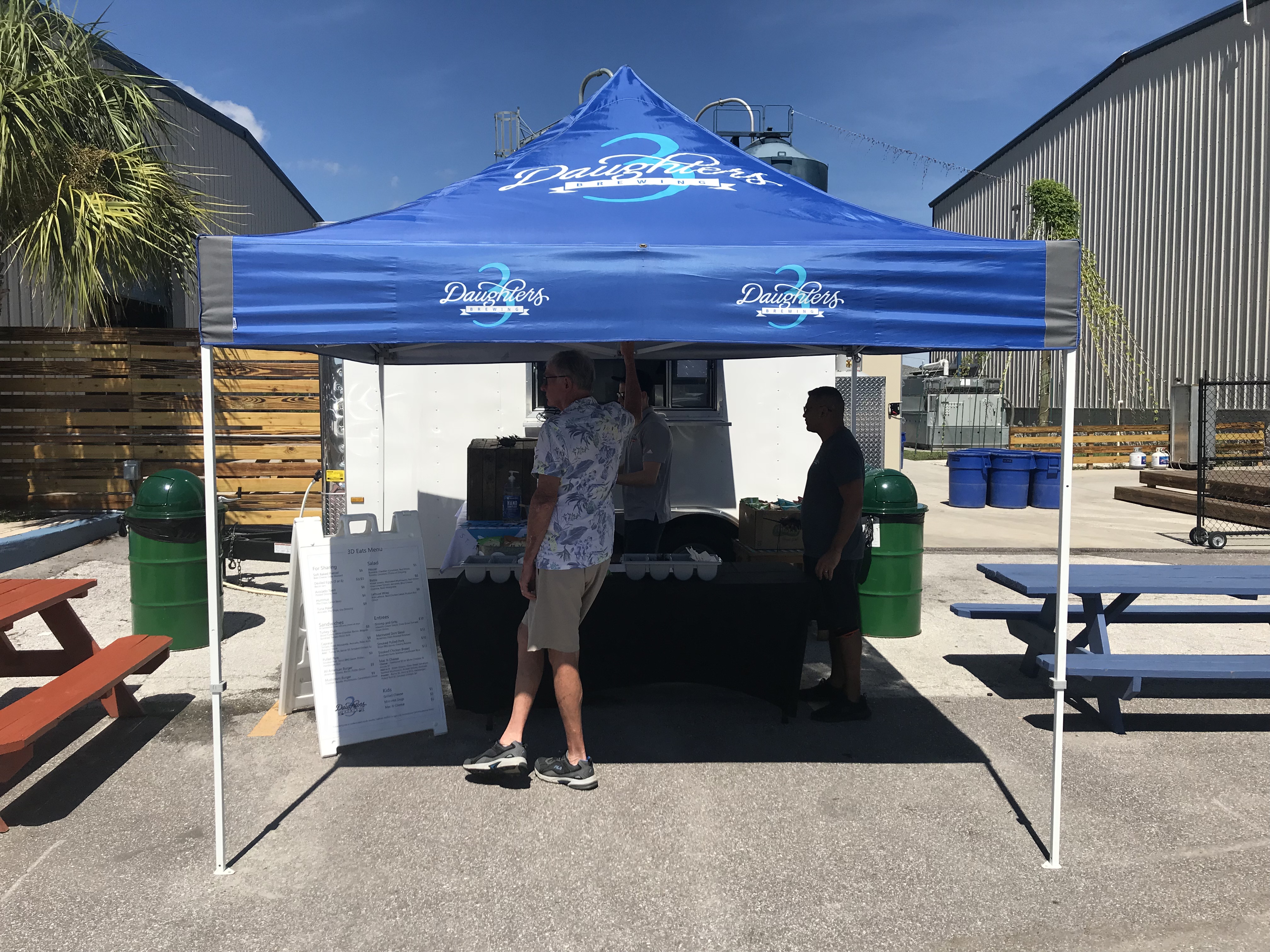 During our recent visit to 3 Daughters, we had the pleasure of meeting with Leon, who is the assistant manager to the tasting room. He could not have been more helpful, informative, or pleasant, and he truly elevated our experience at the brewery. Additionally, he provided us with a tour of the facility, from the inside, out. It is amazing to see the amount of passion and work that goes into the day to day operations of the brewery. One of the most intriguing aspects of the tour was the lab, AKA where all of the beer magic happens.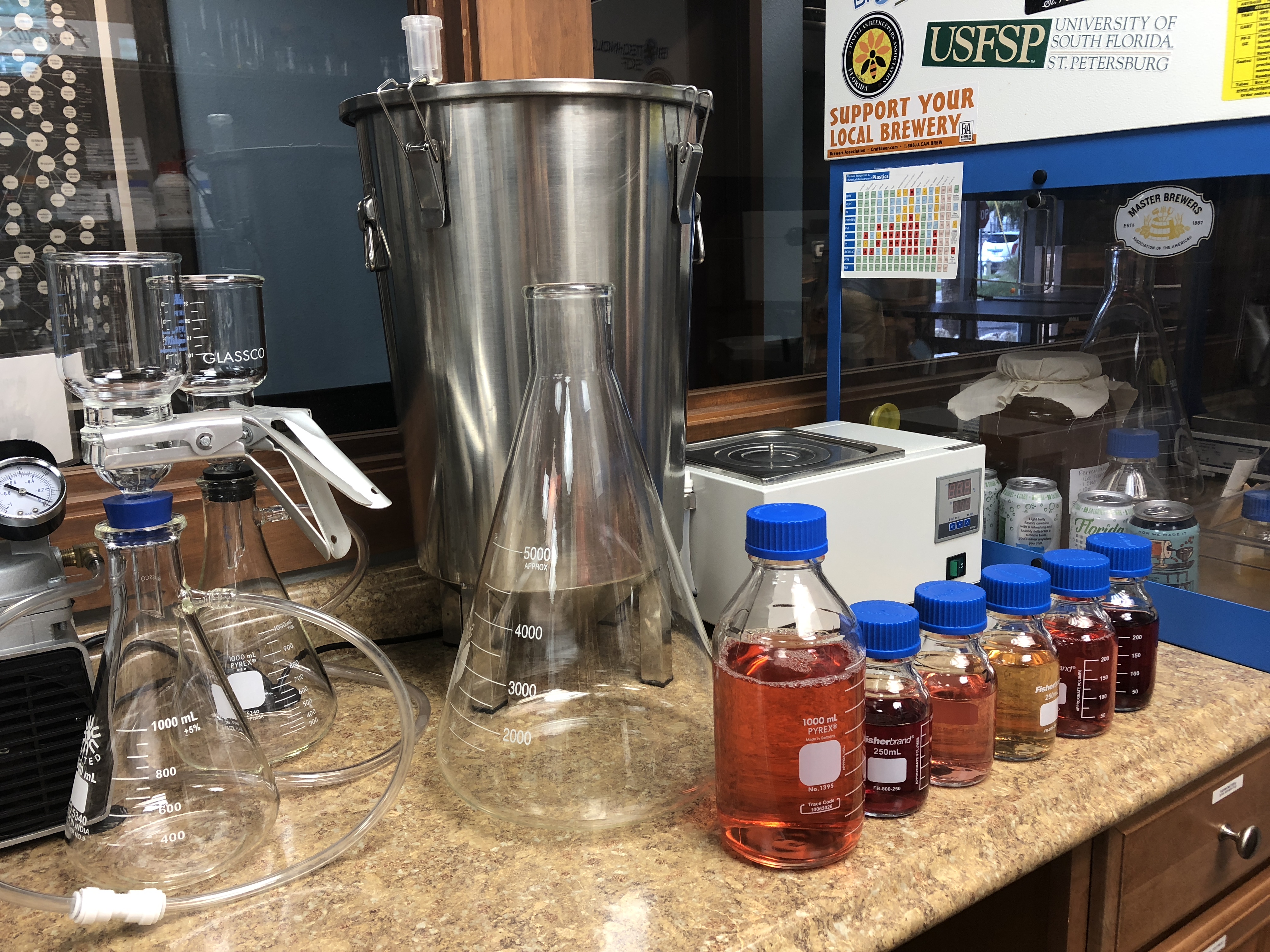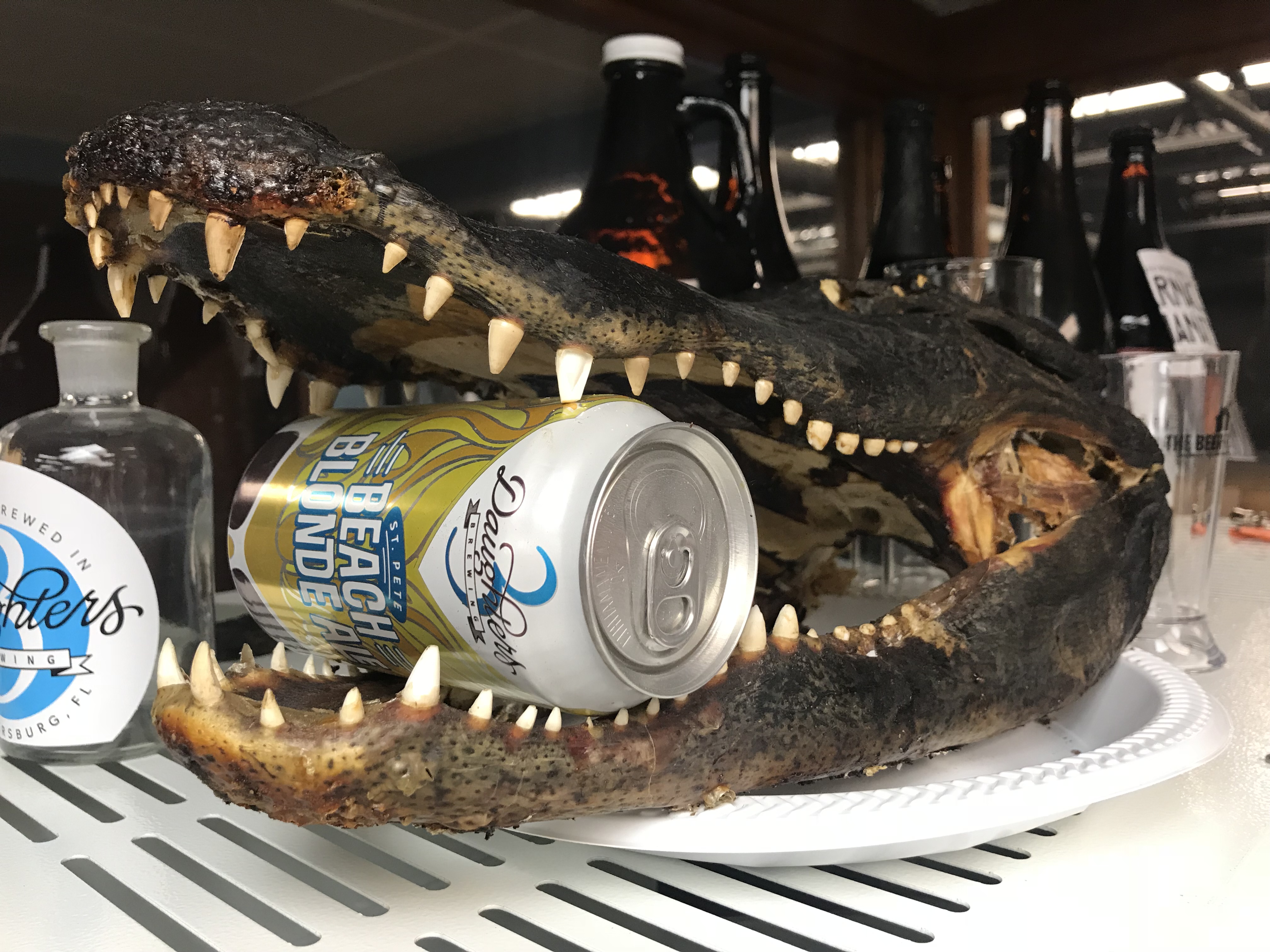 While outside, we caught a glimpse of the additional warehouse and also had a better look at some of the outdoor activities and environment.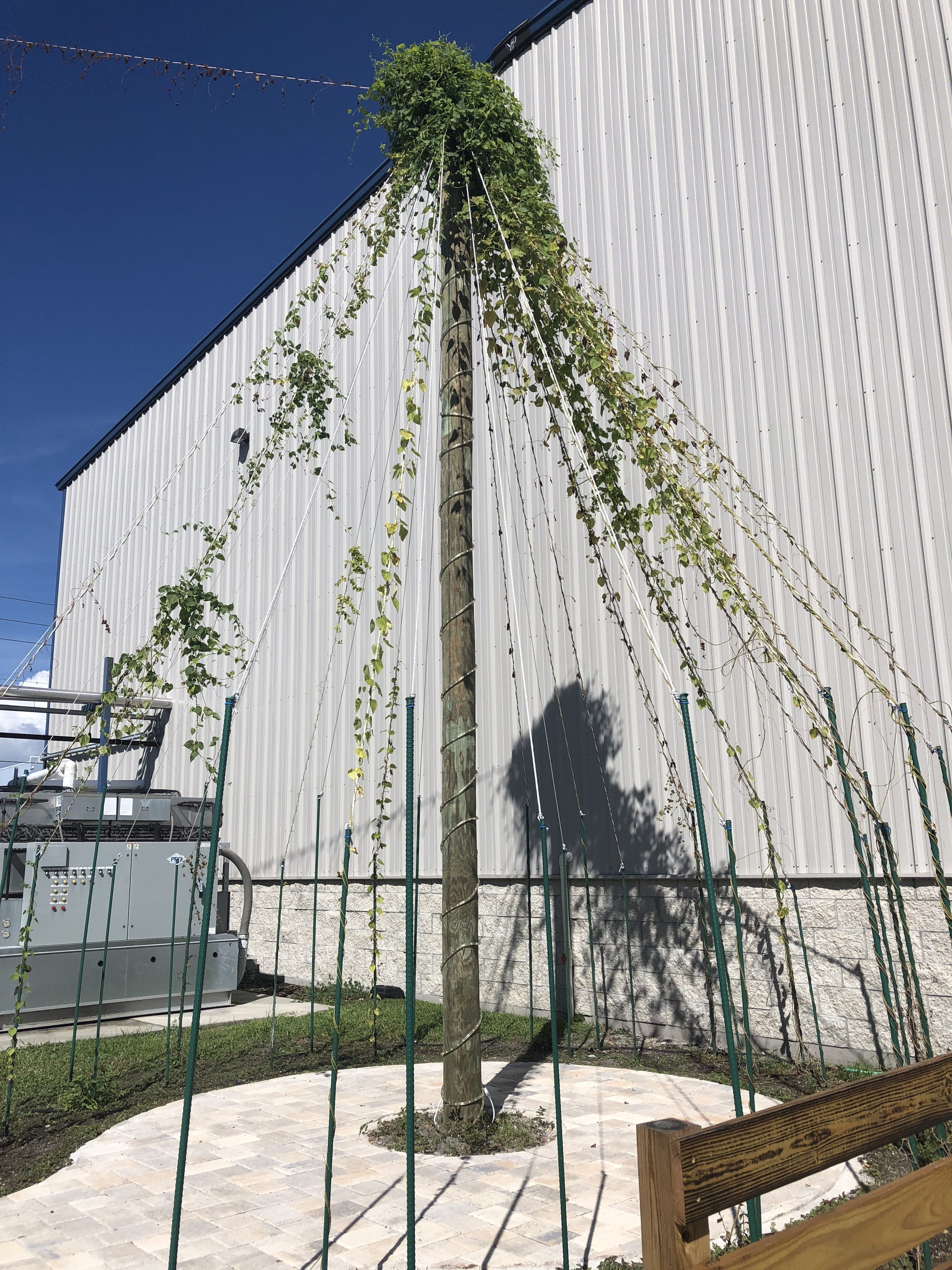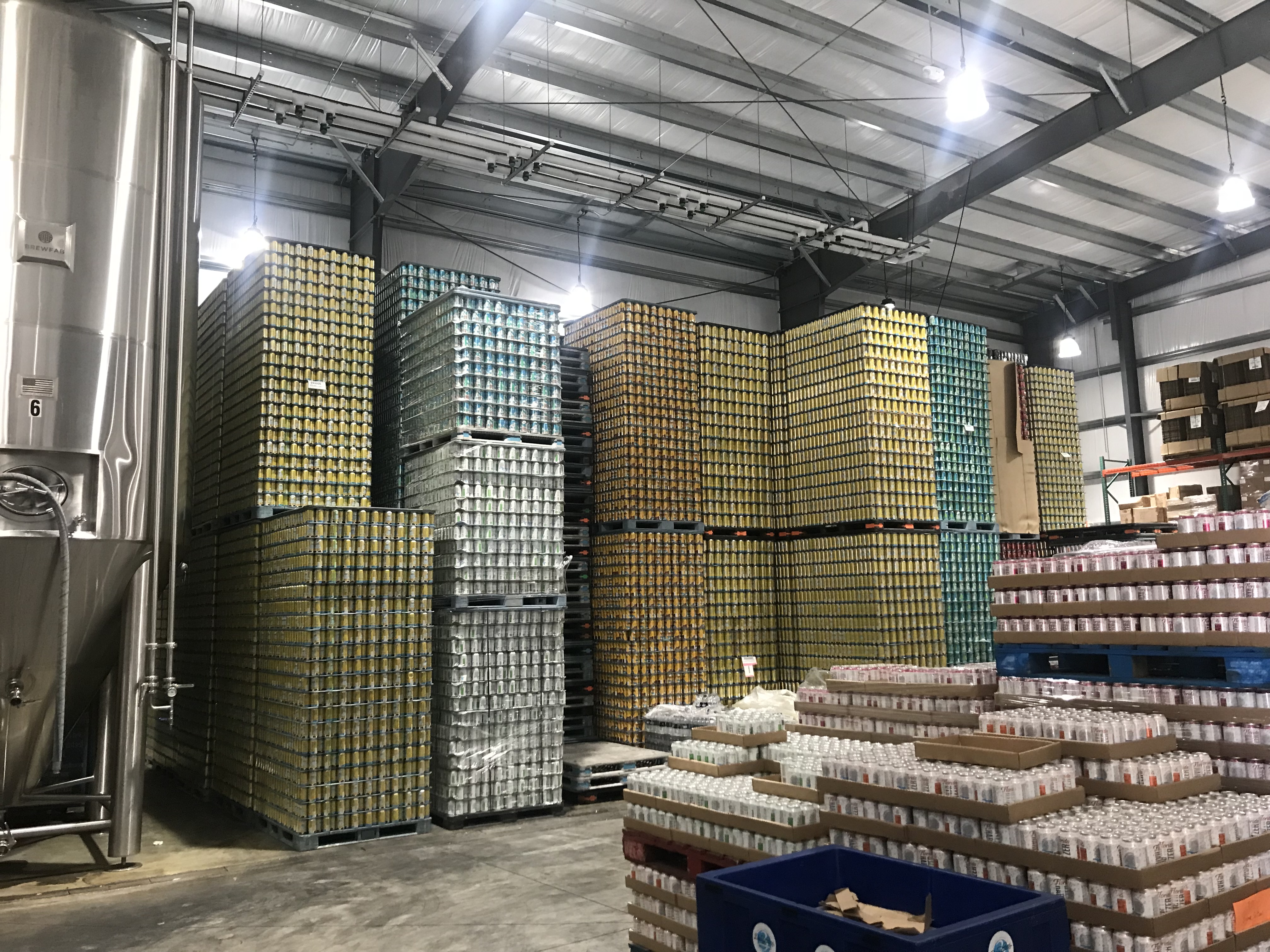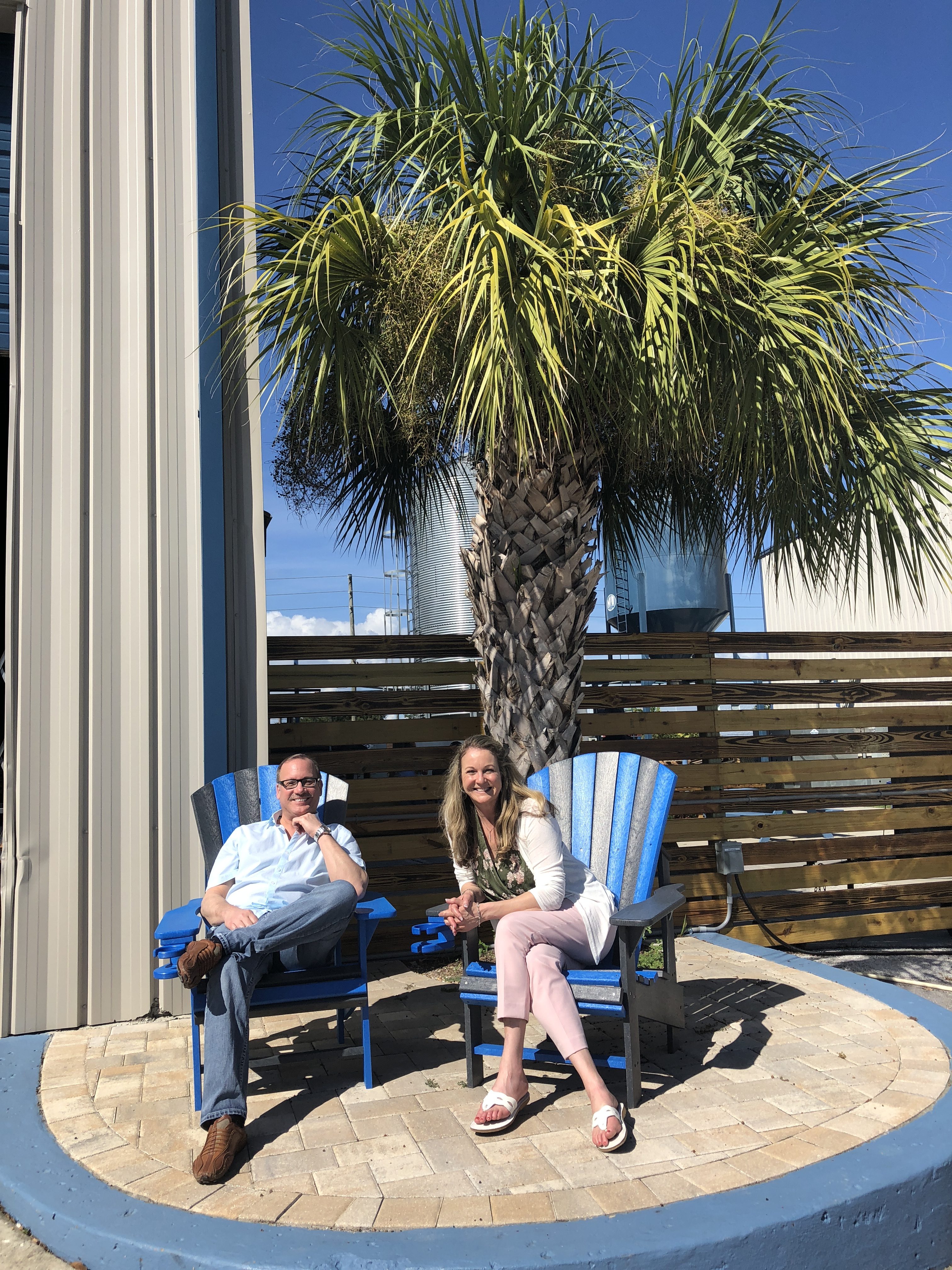 Upon our arrival at the brewery, the 3 Daughters staff had arranged 6 beer and food pairings from 3D Eats. These pairings helped to highlight and compliment the flavor profiles for each dish and beer that we sampled.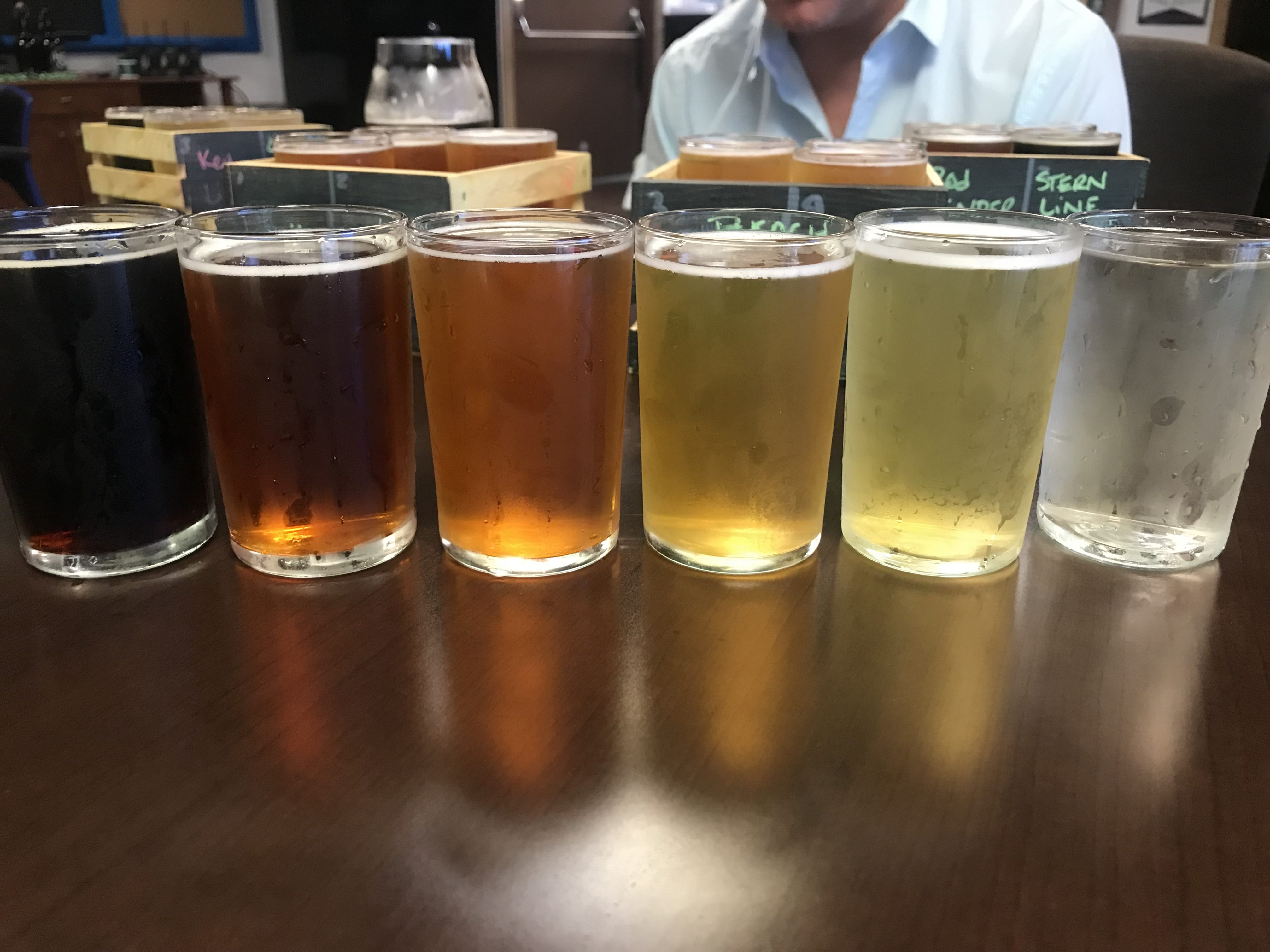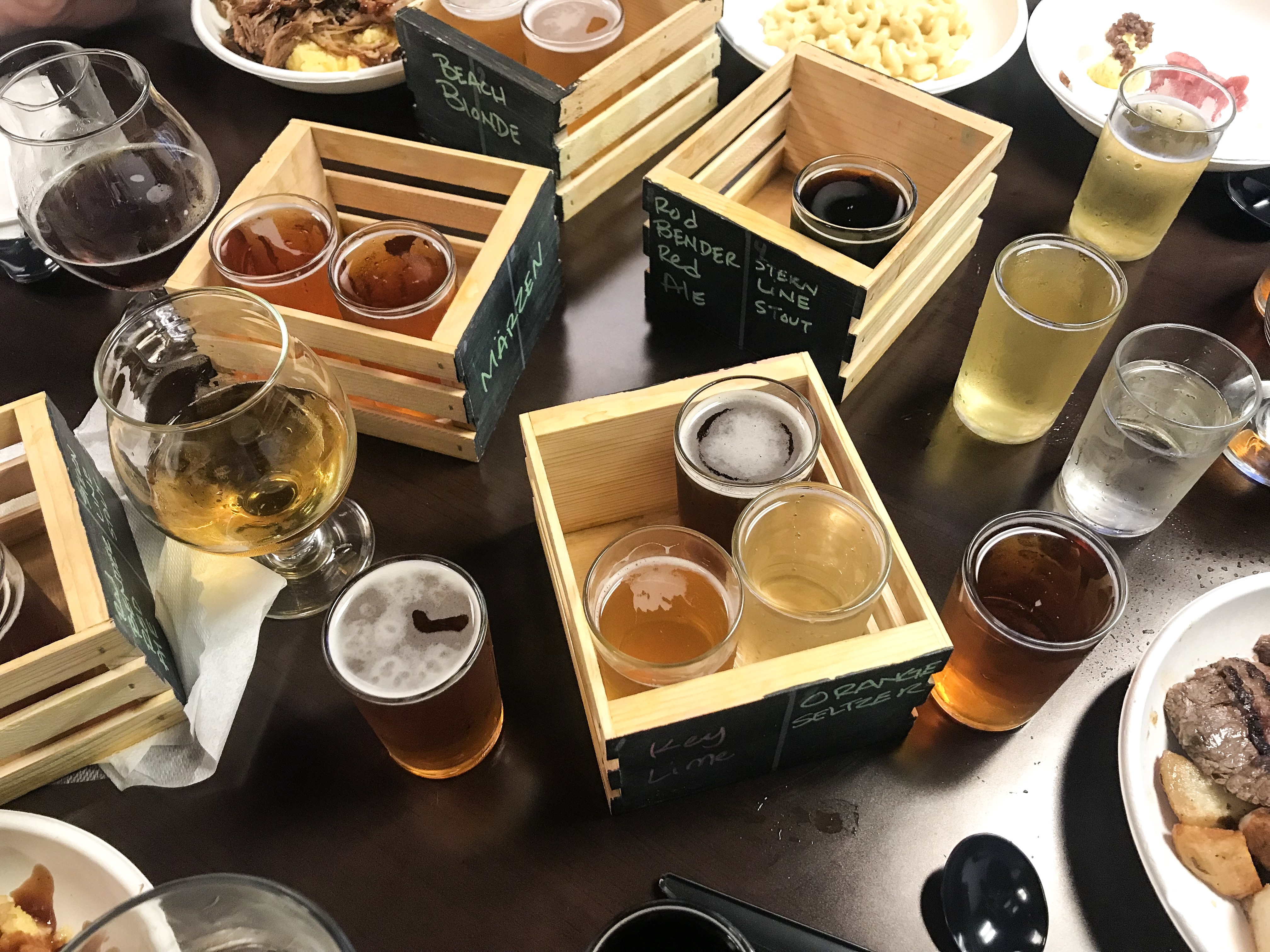 First up, we sampled the Deviled Eggs with Bacon Jam, which was paired with the light and citrus-forward Orange Seltzer. Let me start by saying that if we're (my boyfriend Mike and I) eating out and Deviled Eggs are on the menu, consider them ordered. No matter the accompaniments, we cannot get enough of them! These particular eggs are everything you could ask for in a snack. The flavors of the yolk mixture mimic classic Deviled Egg recipes and the Bacon jam enhances the experience by adding a touch of texture…and I always appreciate texture. The Orange Seltzer was the ideal candidate for washing it all down and cleansing the palate.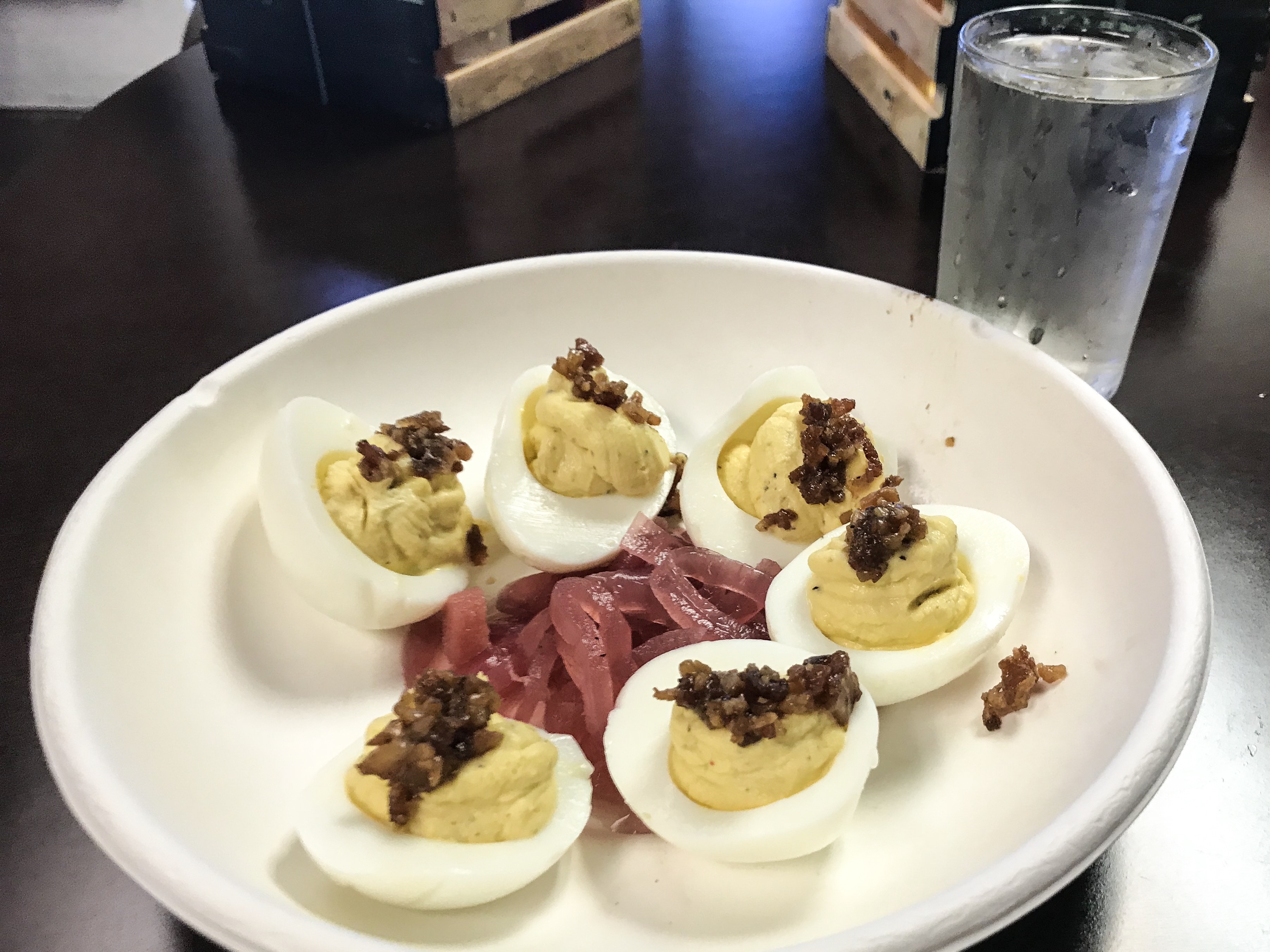 This next pairing was truly an impeccable match. Tuna Poke with Avocado, Soy Dressing and Pita chips alongside Key Lime Apple Cider. Tuna Poke is one of those appetizers that most everyone likes to put their own spin on. This rendition is simple and demonstrates that sometimes, less is more. The essence of the Tuna shines through, without being masked behind other overpowering ingredients. Avocado adds for a velvety bite and the Pita Chips are the perfect vessel for scooping up each bite. The Key Lime Apple Cider was made for this appetizer. In both the Cider and the Poke, the flavors are bright and stimulating- and ideal refreshing go-to for a balmy afternoon.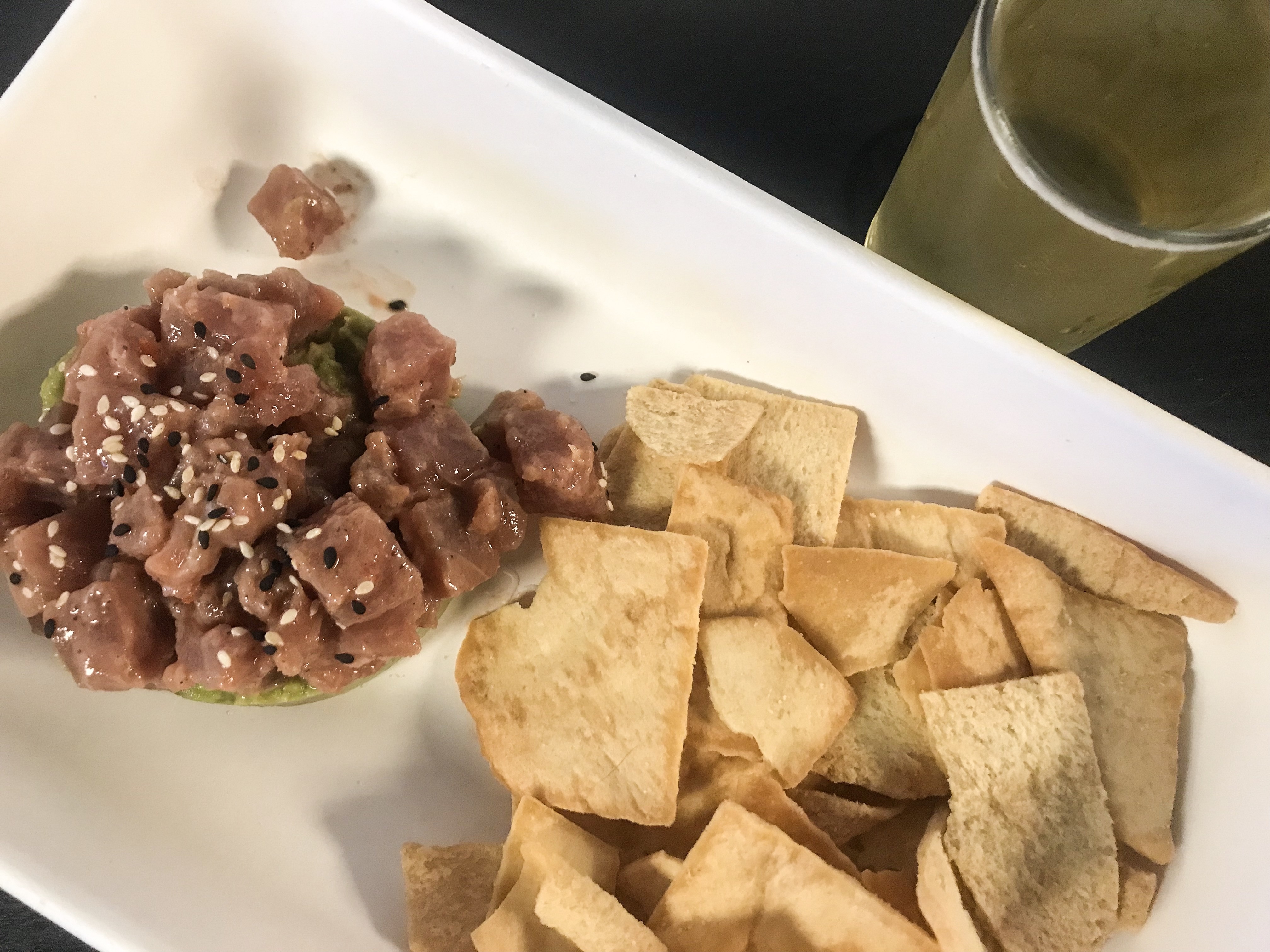 To me, this next pairing boasts fall, 100%. Shrimp and Grits with Jalapeno Cream Sauce, oven-dried Tomato and Green Onion with Mission to Marzen, which is 3 Daughter's seasonal Oktoberfest (get to the brewery ASAP and order a pint!). Shrimp and Grits are a dish that I associate with deep feelings of comfort and warmth. 3D's representation is served with Polenta, which is actually what many restaurants serve in place of Grits. Nonetheless, the Polenta was creamy and acted as a superb bed for the Shrimp. The oven-roasted Tomatoes contribute a beautiful sweet and sultry bite, while the green onion garnish helps by supplying a fresh finish.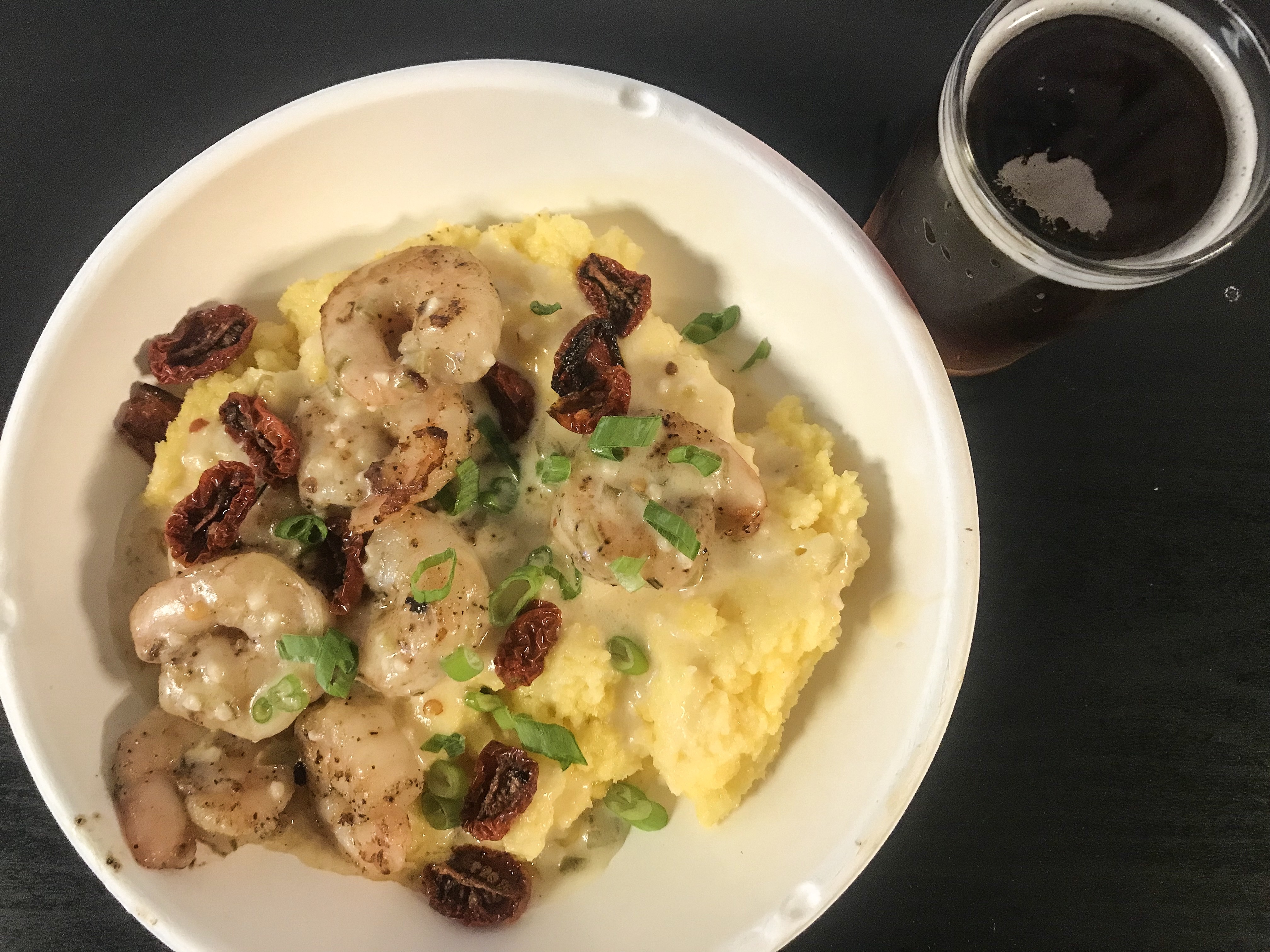 Everything that we had to eat was absolutely exquisite, but the Skirt Steak with Rosemary Oven Roasted Potatoes was my favorite. The beer pairing for this dish was the Rod Bender Red Ale, and it was quite fitting.
Skirt Steak is one of the cuts of meat that can be difficult to cook (I usually stick to Sous Vide when preparing it, to stay on the safe side), but 3D Eats nails it! Steak is simple- it doesn't need a whole lot to become extraordinary, because it's quite extraordinary on its own. This Skirt Steak is seasoned to sheer perfection, cooked marvelously, and when pairing it with Oven Roasted Potatoes, you cannot go wrong.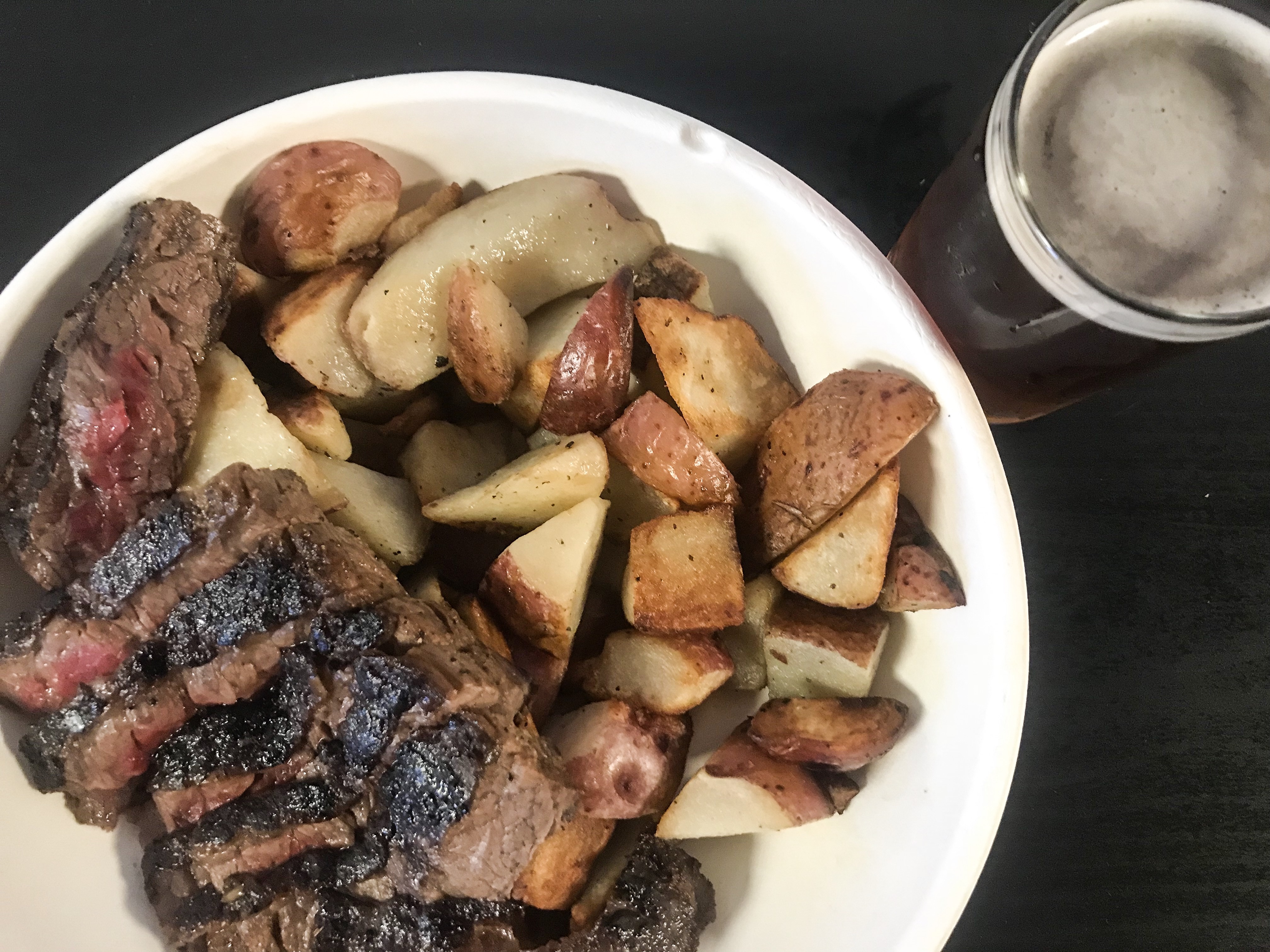 Continuing on our tour of comfort from the 3D Eats menu, Smoked Pulled Pork with Stout BBQ Sauce and Creamy Polenta. Mmm, mmm, good. Yes, they make that lip-smacking Stout BBQ Sauce in house! The Pork is tender, smoky and luscious, while the Polenta is Buttery and silky. Stern Line Oatmeal Stout was paired with this course. The Pork and the Stout exude bold and rich flavors, which make them brilliant teammates.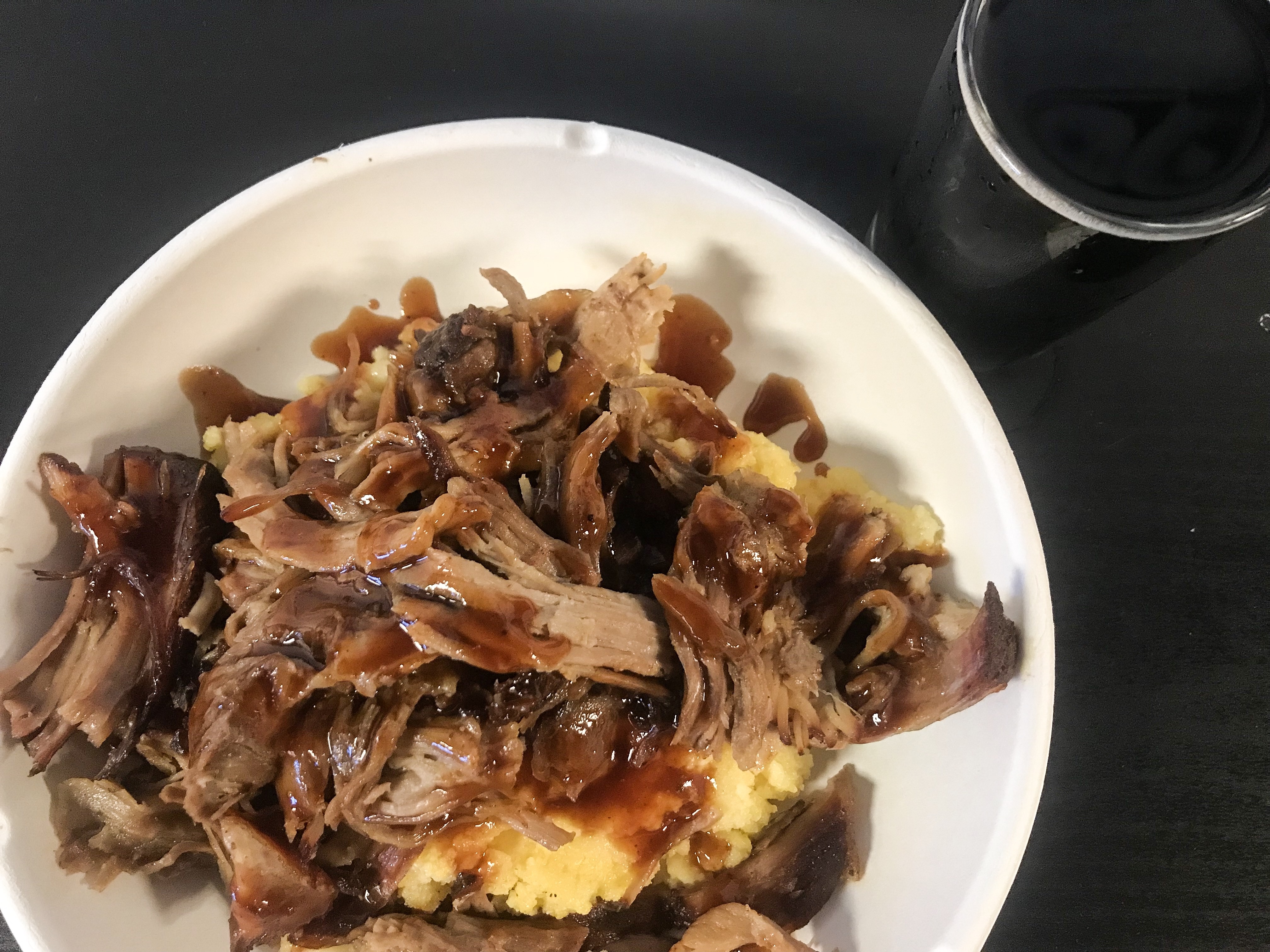 The last item that we feasted on was the White Mac and Cheese made with White Cheddar and Gouda. One fairly large helping of a velvety smooth macaroni noodles with a bounty of gooey cheese- what's not to love?  One of the best things about the Mac and Cheese is that it can be customized. You have the choice of Traditional, or White Cheddar Mac and Cheese and additional toppings include: Green Onion, Oven Dried Tomatoes, Sauteed Mushrooms, Pickled Onions, Avocado, Bacon, Shrimp and Smoked Chicken, just to name a few. Because of the ability to customize, this is an optimal dish for the adventurous, the picky eaters and children.
What better to pair with a creamy, decadent dish than a light and refreshing Beach Blonde Ale? The Beach Blonde is one of 3 Daughters flagship beers and can be found at the taproom and in cans year-round.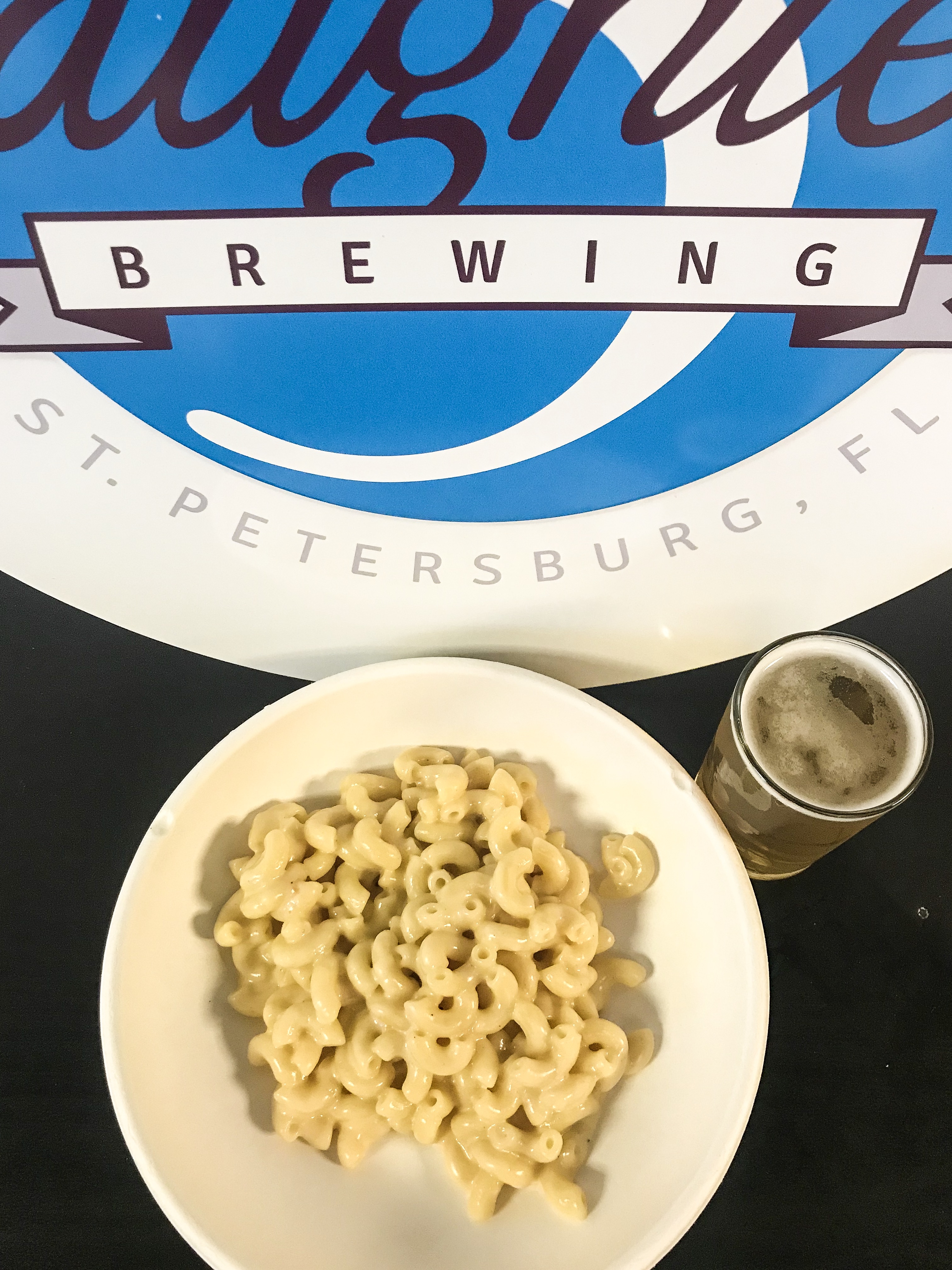 All-in-all, the 3D Eats menu is splendid, with ample choices to satisfy all of your cravings. Additionally, 3 Daughters will still be bringing in outside food trucks as well for events at the brewery.
Searching for a space to host an event? Look no further than 3 Daughters! They offer two different spaces to utilize: 1) a section in the brewery near the stage and 2) the VIP deck near the Cider Bar for more seclusion.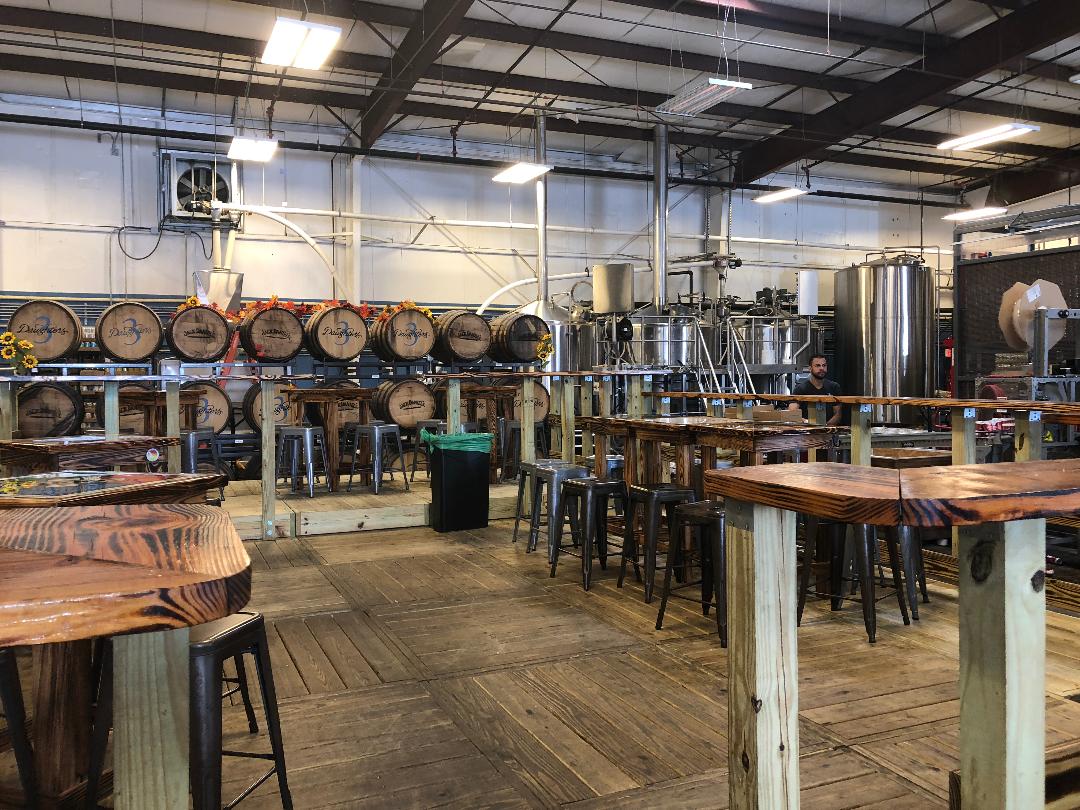 If you're looking to grab a brew and a bite in an enjoyable, laid-back environment, look no further than 3 Daughters. Stay current with their tasting room events and perhaps drop by for the next trivia night, or live music performance and enjoy one of their incredible beers, ciders or hard seltzers.
3 Daughters Brewing Beer Reviews
Orange Seltzer – 3 Daughters Brewing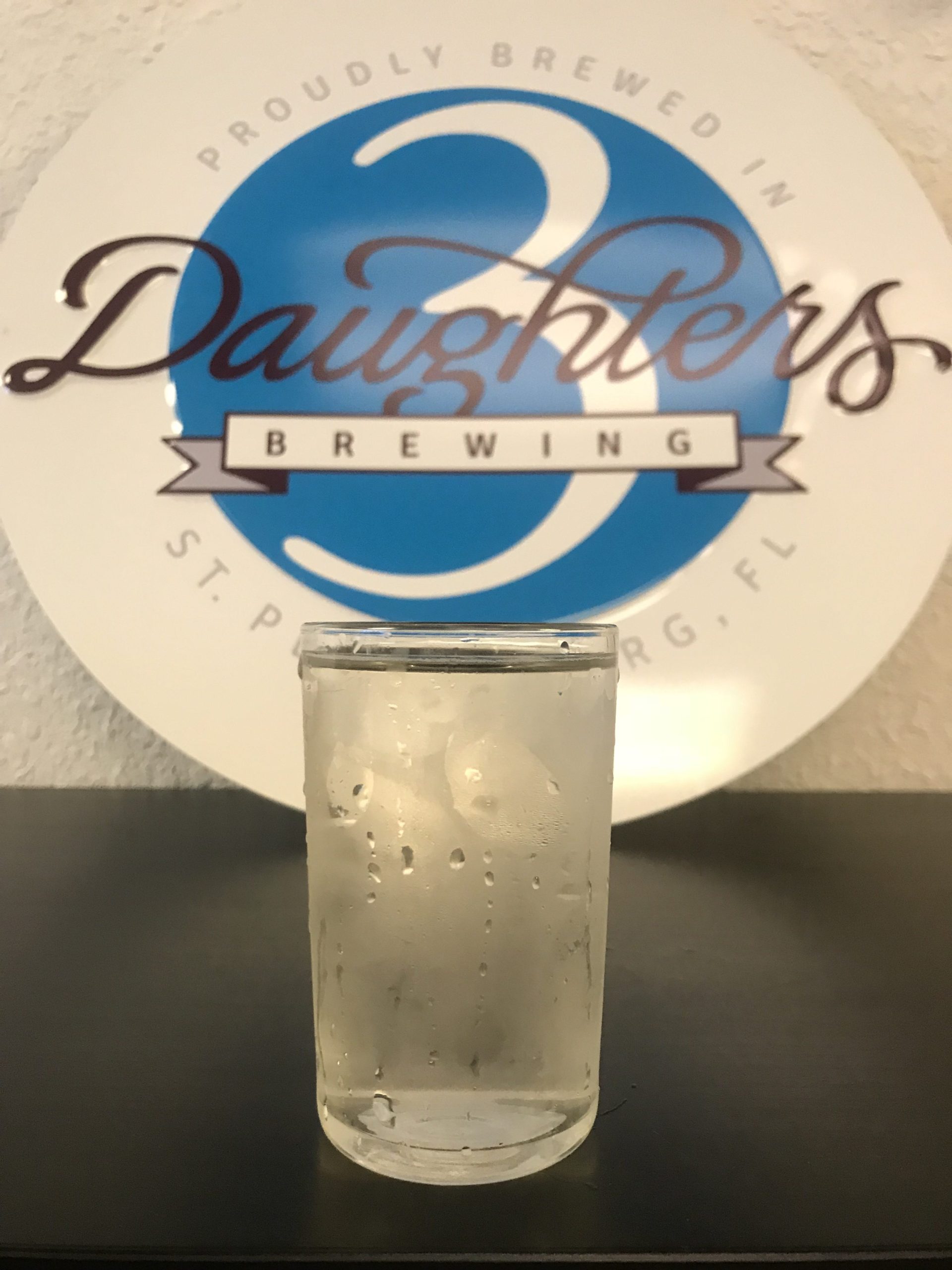 Orange Hard Seltzer is a naturally gluten free, contains only 1 carb, no sugar and 90 calories per 12 oz.
Pour- Thin and bubbly
Color- Clear; transparent
Aroma- Crisp citrus
Flavor- Slightly bitter Orange with a citrusy pop
Mouthfeel- Bright and effervescent
Finish- Dry familiar palate with notes of citrus
Overall- A nice light beer alternative option for balmy Florida days
3D Food Pairing: Deviled Eggs with Bacon Jam
Key Lime Apple Cider – 3 Daughters Brewing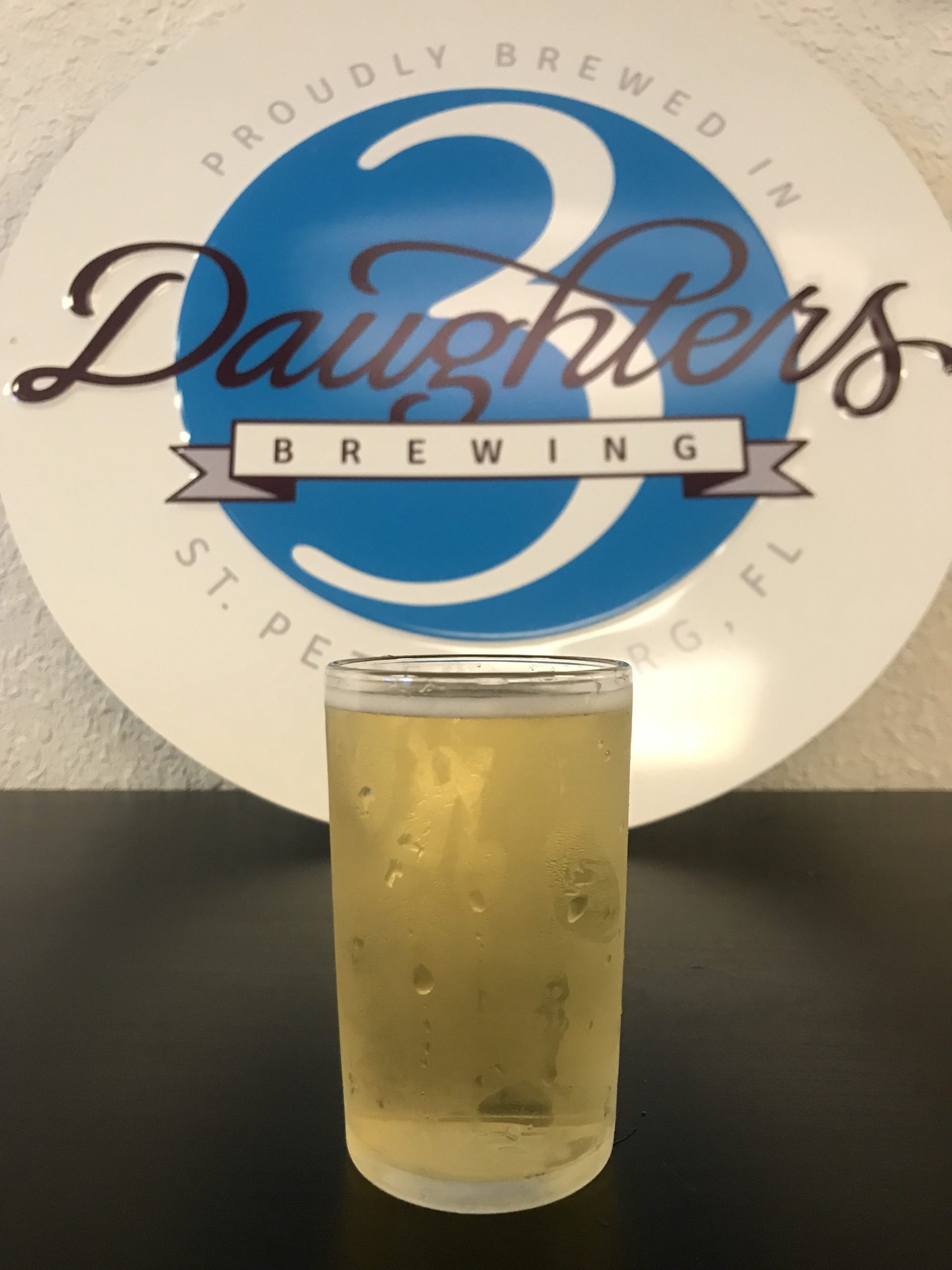 Hard apple cider blended with key lime juice for a unique Floridian taste. It's also one of the only key lime ciders on the market!
Pour- Bright with a half-finger of bubbly head
Color- Pale Golden Yellow
Aroma- Slightly tart lime with a hint of caramel
Flavor- Semi-sweet apple with a hint of lime zest
Mouthfeel- Crisp and clean body wit ha touch of carbonation
Finish- Crisp palate with hints of citrus and sweet on the back end
Overall- A refreshing cider that is undoubtedly a solid pool beverage, but also possesses flavor notes that remind of us Fall
3D Food Pairing: Tuna Poke
Beach Blonde Ale – 3 Daughters Brewing
(Blonde Ale)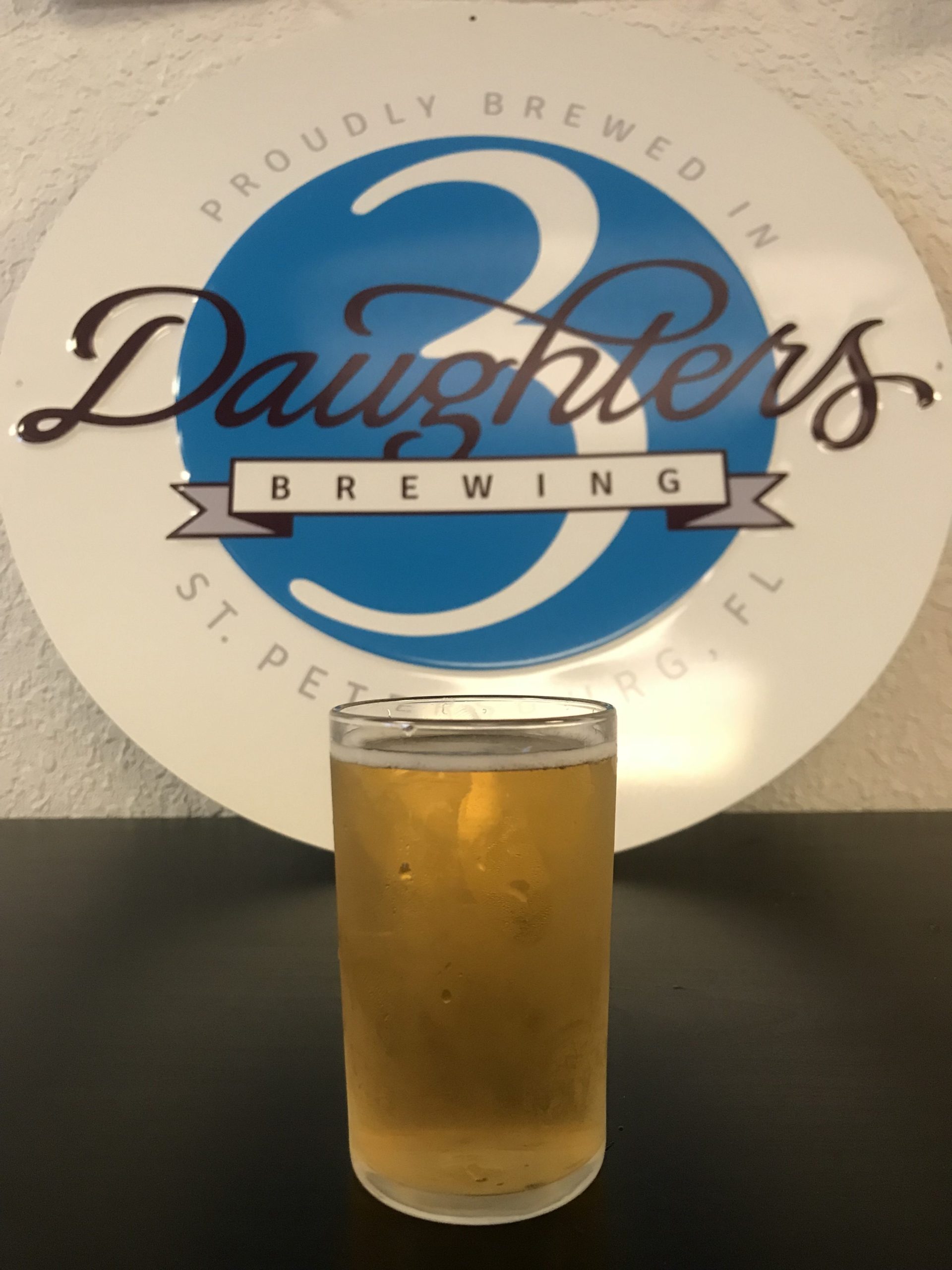 Beach Blonde Ale is 3 Daughter's flagship beer. It is light and refreshing, which makes it a perfect every day beer.
Pour- Bright with a full finger of smooth head
Color- Vibrant Golden Hue
Aroma- Smooth citrus with the slightest hint of hops and cream
Flavor- A slight creamy-sweetness with a satisfying hint of citrus
Mouthfeel- Light, clean and subtle
Finish- Calm finish with a touch of citrus
Overall- A great ale that brings the Florida coast to your palate
3D Food Pairing: White Mac and Cheese, made with White Cheddar, White Velveeta, & Gouda
Mission to Marzen – 3 Daughters Brewing
(Märzen)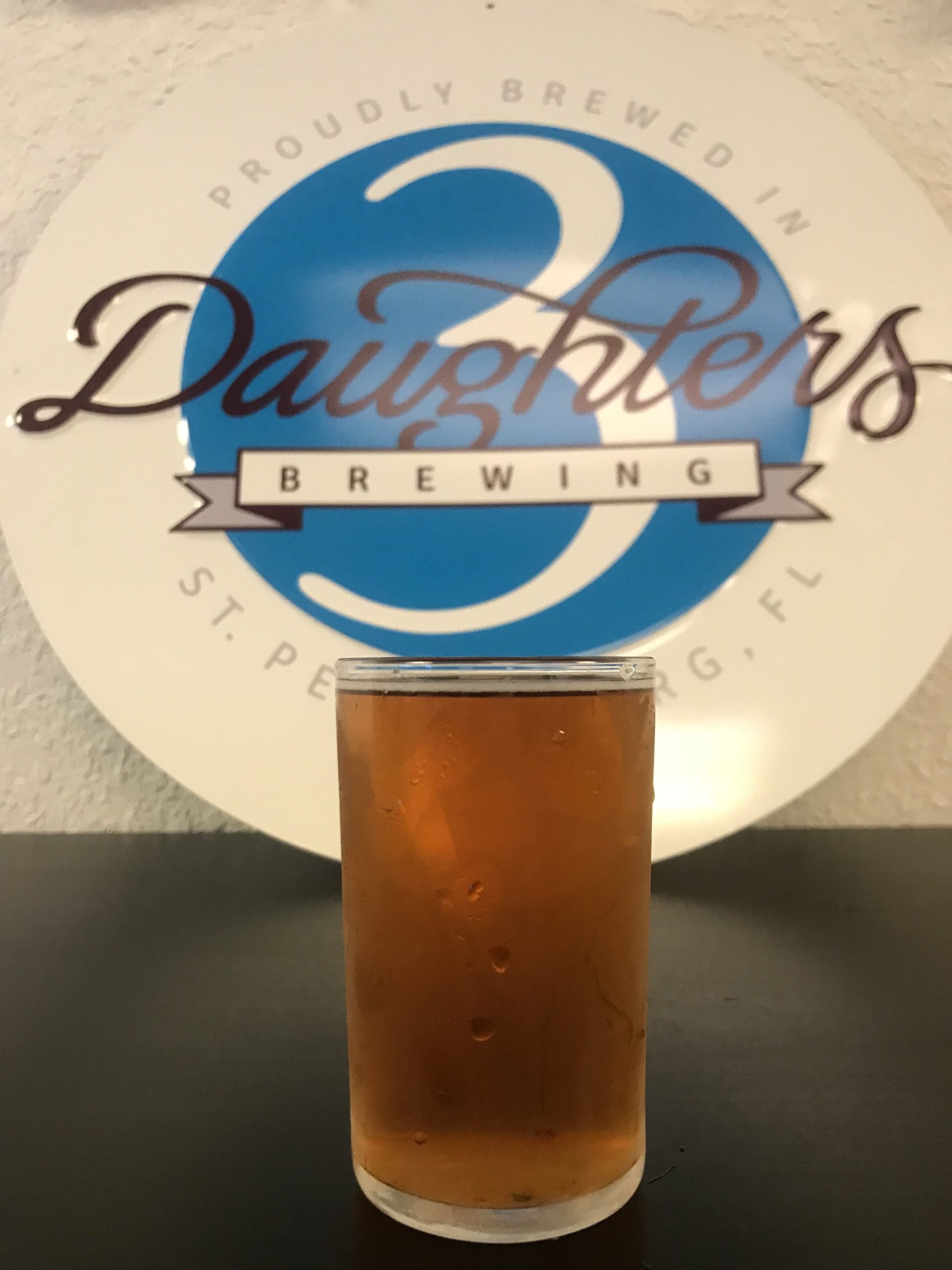 Mission to Marzen is a seasonal Marzen/Oktoberfest style beer that helps celebrate Oktoberfest fun!
Pour- slightly cloudy with a medium off-white head
Color- A golden Amber
Aroma- Malty with toast and a hint of honey
Flavor- Light bread, caramel, and malt flavors throughout
Mouthfeel- Medium body that is smooth and slightly creamy
Finish- Dry with a touch of hops
Overall- A good malt-forward fall beer that is light and enjoyable
3D Food Pairing: Shrimp and Grits with a Jalapeño cream sauce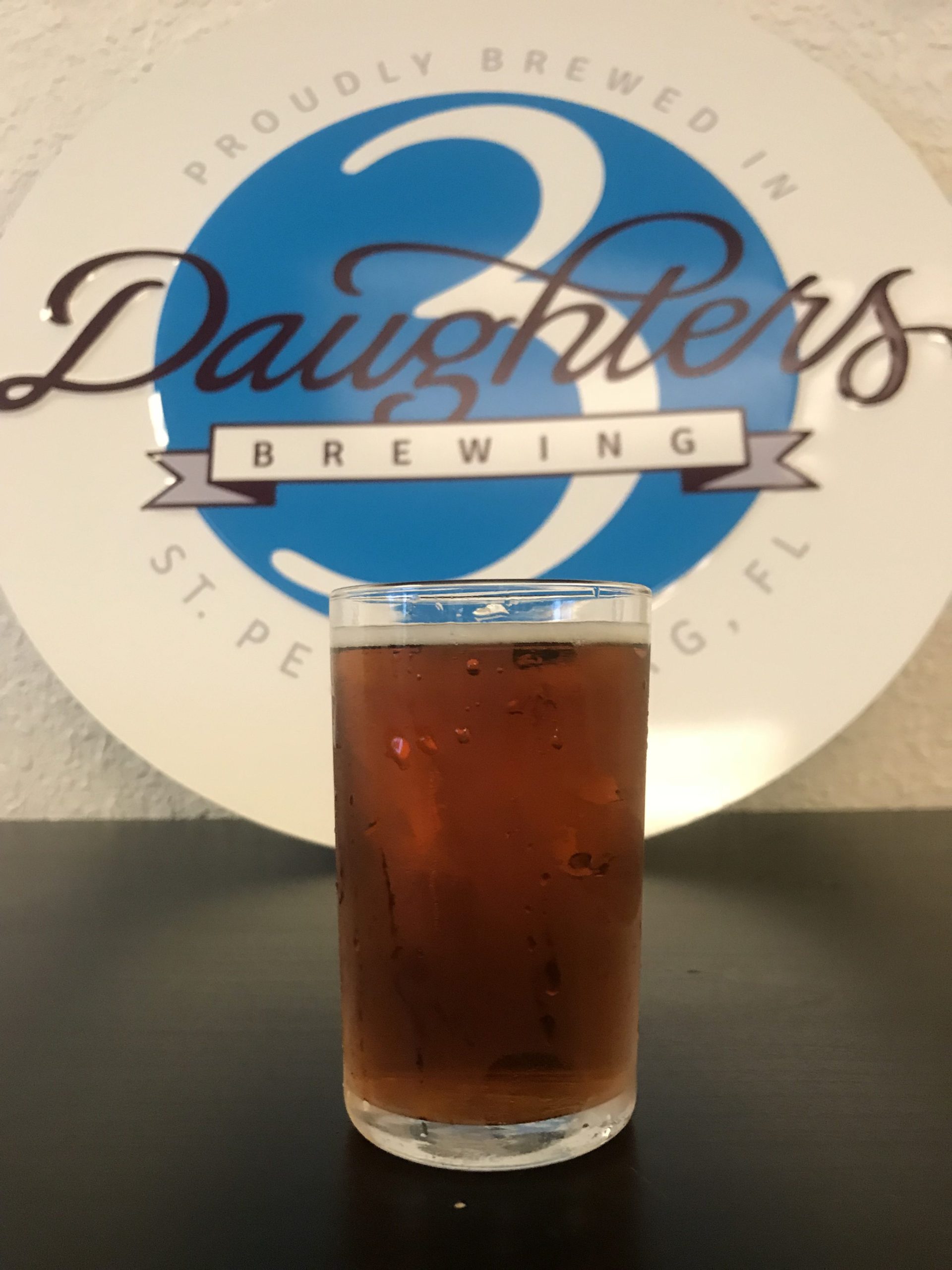 Rod Bender Red Ale is an American style amber ale which is characterized by medium to high malt character and medium to low caramel flavor.
Pour- Semi-opaque with a thin, frothy foam
Color- Deep Copper
Aroma- Malty caramel and a tinge of toast
Flavor- Rich malt with notes of chocolate and caramel
Mouthfeel- Medium body with light carbonation
Finish- Slightly bitter with faint hints of dry chocolate
Overall- A red amber ale that is rich and robust in flavor, but easy to drink
3D Food Pairing: Skirt Steak with Oven Roasted Potatoes
Stern Line Oatmeal Stout – 3 Daughters Brewing
(Stout - Oatmeal)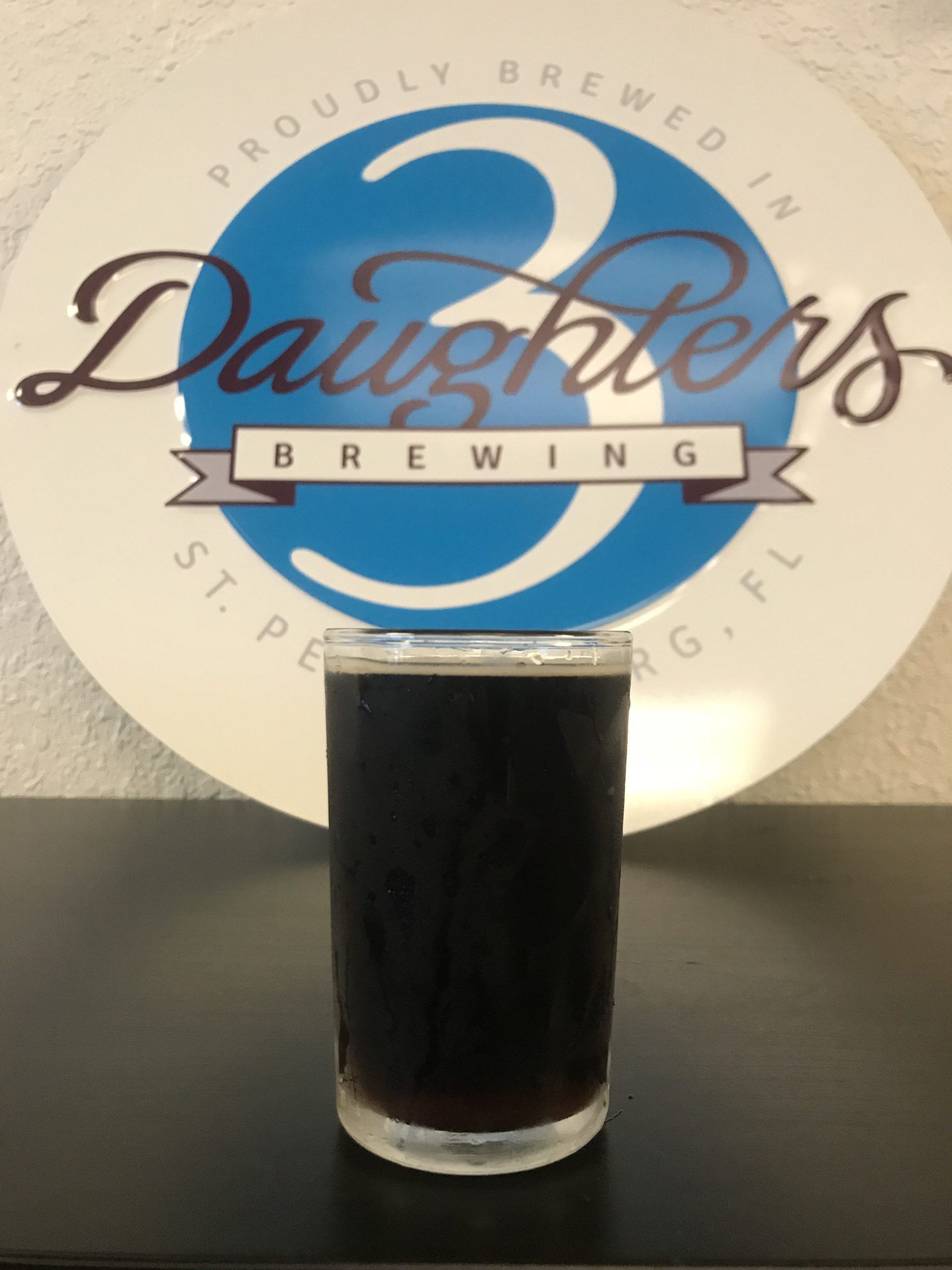 Stern Line Oatmeal Stout is the first Stout that 3 Daughters ever canned and put into distribution.
Pour- Dark and dense with a full cloudy, ivory foam
Color- Dark opaque black/brown
Aroma- Brown sugar, oats and coffee
Flavor- complex notes of roasted coffee, sweet chocolate, and toasted oats
Mouthfeel- Medium and smooth
Finish- Slightly dry, but the sweetness lingers
Overall- A complex traditional stout with the perfect balance of sweetness and toasted oats
3D Food Pairing: Pulled Pork with Stout BBQ sauce, served with creamy Polenta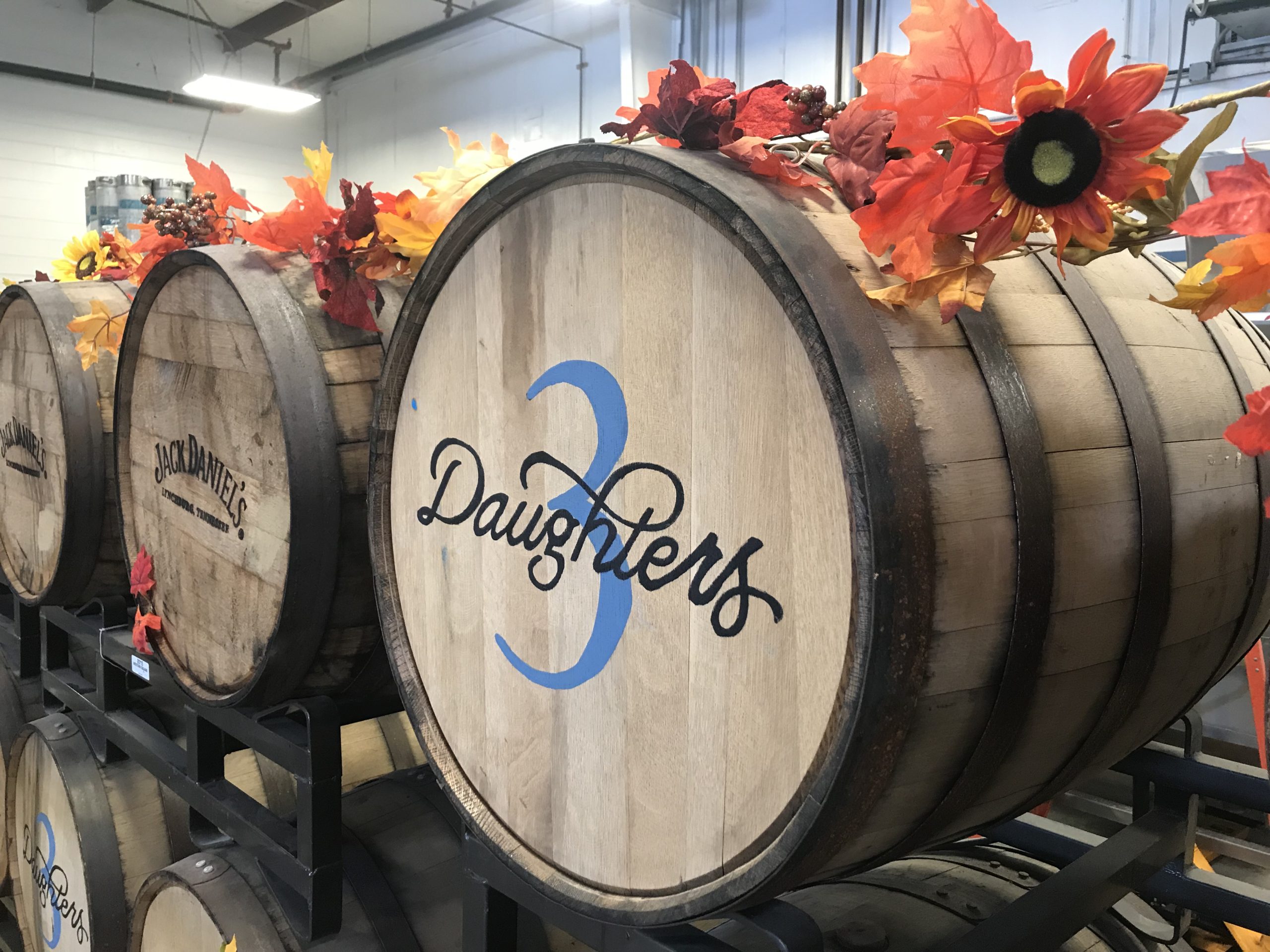 Readers Rating

Rated 5 stars




5

/ 5 (

Reviewers

)

Spectacular
---
3 Daughters Brewing

727-495-6002

Craft Beer

,

Cider

,

Comfort Food

Mon - Tue

2:00pm - 9:00pm

Wed - Thu

2:00pm - 10:00pm

Fri -

2:00pm - 12:00am

Sat -

12:00pm - 12:00am

Sun -

1:00pm - 8:00pm
2222 22nd St South

,

St Petersburg

,

Florida

33712

,
---
Family-owned brewery with a sizable tasting room offering craft brews, great food, games, & music in upbeat digs.
More Foodies News, Reviews & Recipes
2 Responses