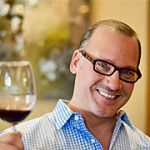 Kevin Godbee · Apr 22, 2021 · 1 min read
Beans & Barlour's New Location at 407 Central Ave Balances Out this "Foodie Block" Nicely
Beans & Barlour's owner, Story Stuart tells St. Pete Foodies that they are taking over the location that currently houses Salad Chop. (Before that, it was The Cupcake Spot and 28 Grams Pizza.)
Here at St. Petersburg Foodies, we feel that Beans & Barlour couldn't have found a better spot—especially for serving up early morning bagels, and late night boozy ice cream.
Story tells us, "For the first time ever, we will be able to be open for daytime coffee and breakfast service. We will be expanding our authentic NY bagel menu to include affordable breakfast sandwiches and catering options. Other new items will include epic grits bowls and pastries developed by our team of awesome bakers and baristas."
All of the current menu items (desserts, milkshakes, cocktails) will remain, and more new offerings will be added such as boozy pints and cakes. They will be moving production offsite to a new production space for wholesale customers and new locations to be announced later this year.
Opening date for 407 Central Ave: June 2021
This food writer can't wait to assess the grits.