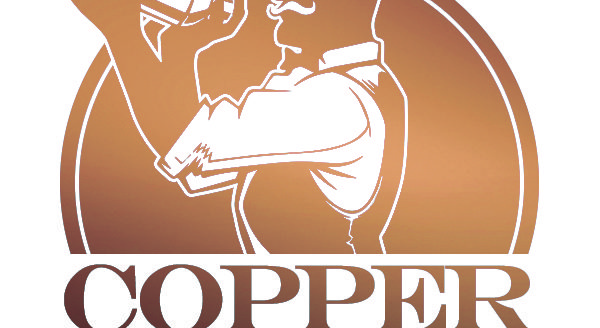 Here's What's Shakin' at the Copper Shaker
The greatly anticipated opening of the Copper Shaker by the former crew that ran The Cask & Ale is finally here! St. Petersburg Foodies were honored to be invited to the "Friends & Family" private opening last night, and we were certainly impressed, but not surprised. The Grand Opening to the public is tonight, Friday, June 30. The hours are 4:30 pm – 3:00 am.
When Jeremy Wallace and Jeff Catherell opened The Cask & Ale in late 2013, we were two of the first customers to check them out, and we have felt like part of the family ever since. I'm sure that there are many other people that have been made to feel the same way.
It's not just the physical place, or the name of the place—it's the people that run it, and the cast of characters that supports them—and the massive amounts of charisma, charm, and friendliness of the owners that permeates the staff as well. You can tell that everyone here truly loves what they do. This is the kind of place that I want to drink at … and eat … because the food is super good too.
You can see the drink menu below. We had the Coochi Cutter, Last Summer, The Unusual Suspects, Cousin Named Jeff, and The Grind (with Kahwa espresso)—and we loved them all!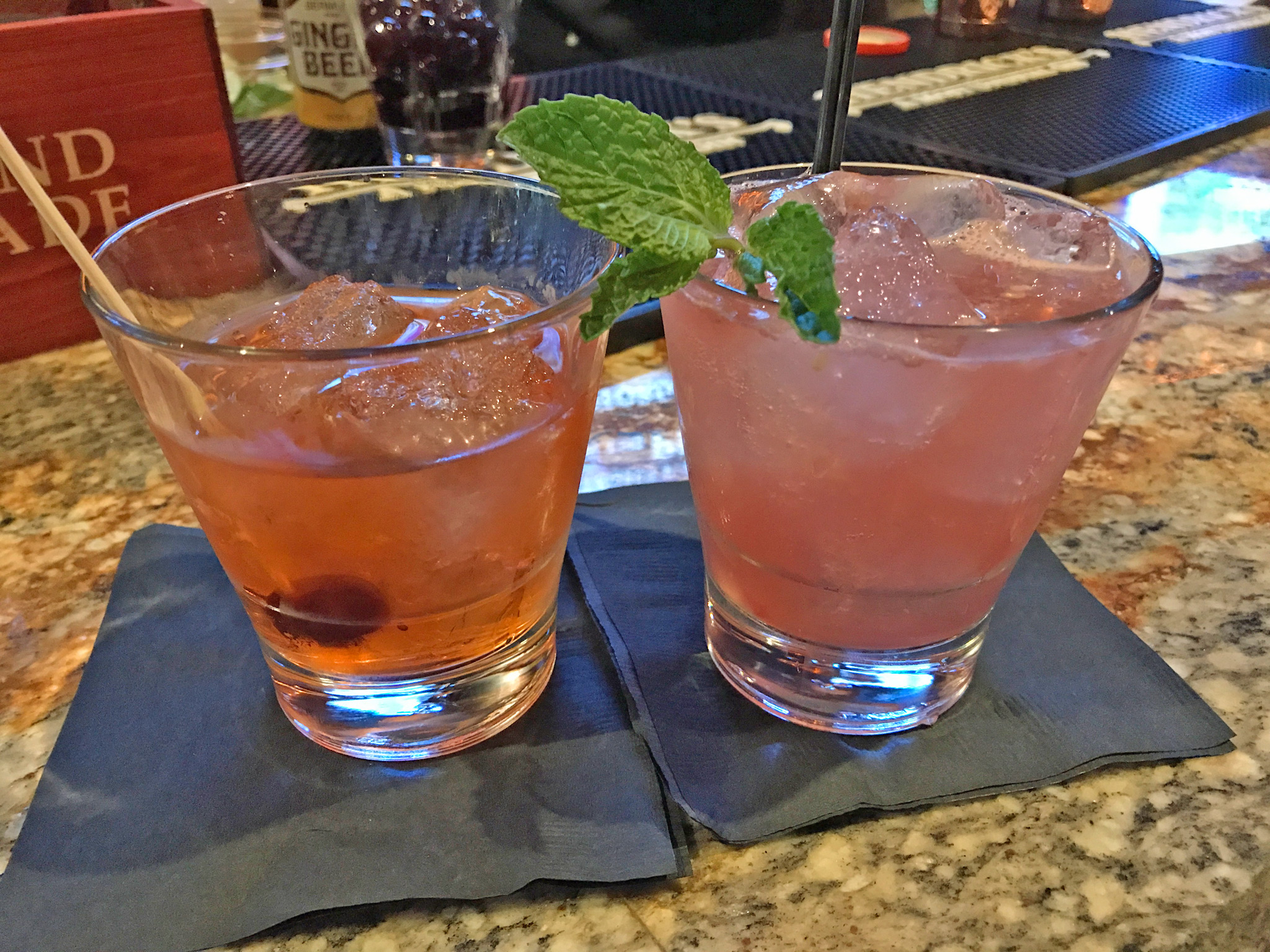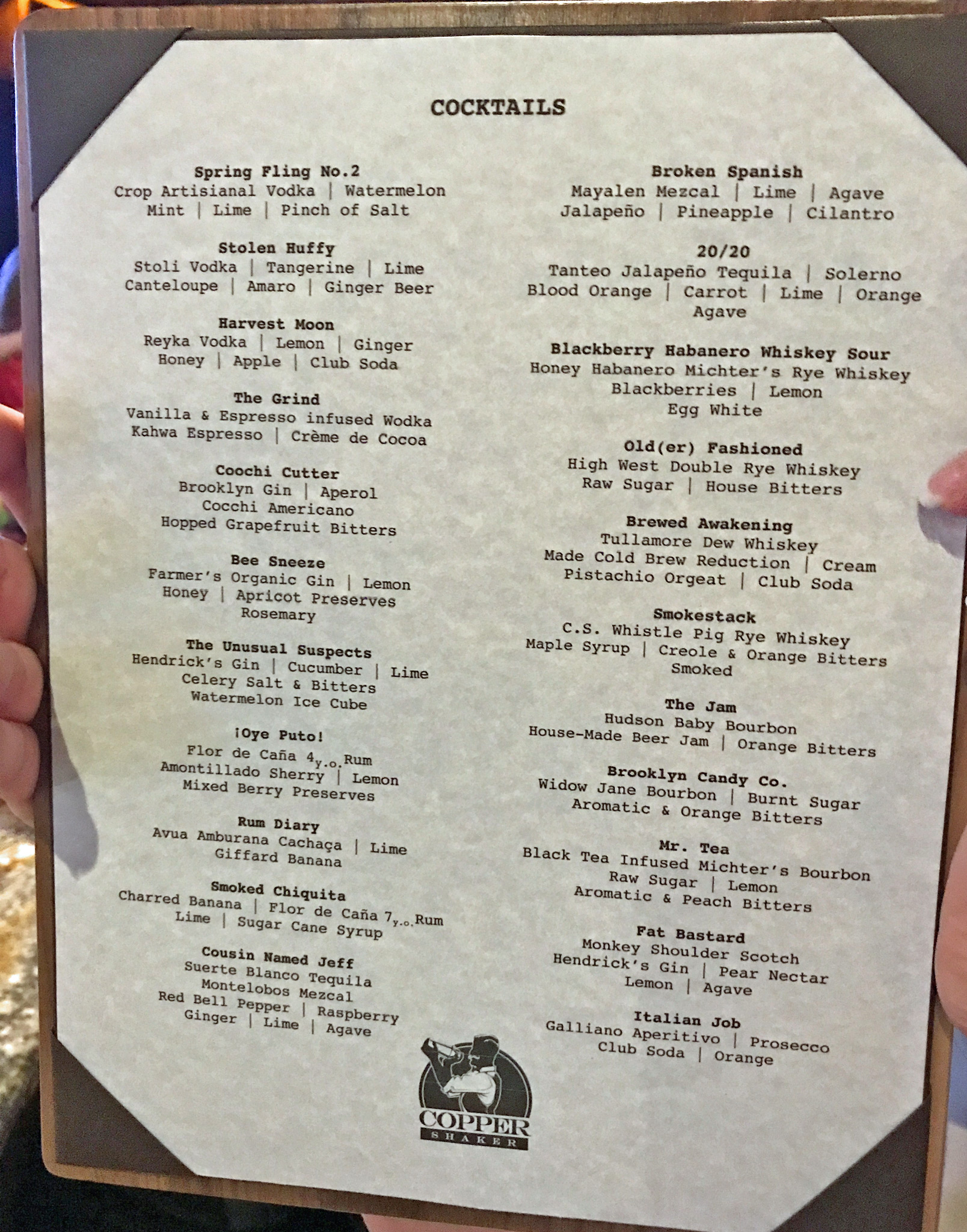 The final menu for food is having the finishing touches put on it now, and we will have more on that for you in the future, but here are a few of the delicious items we had last night.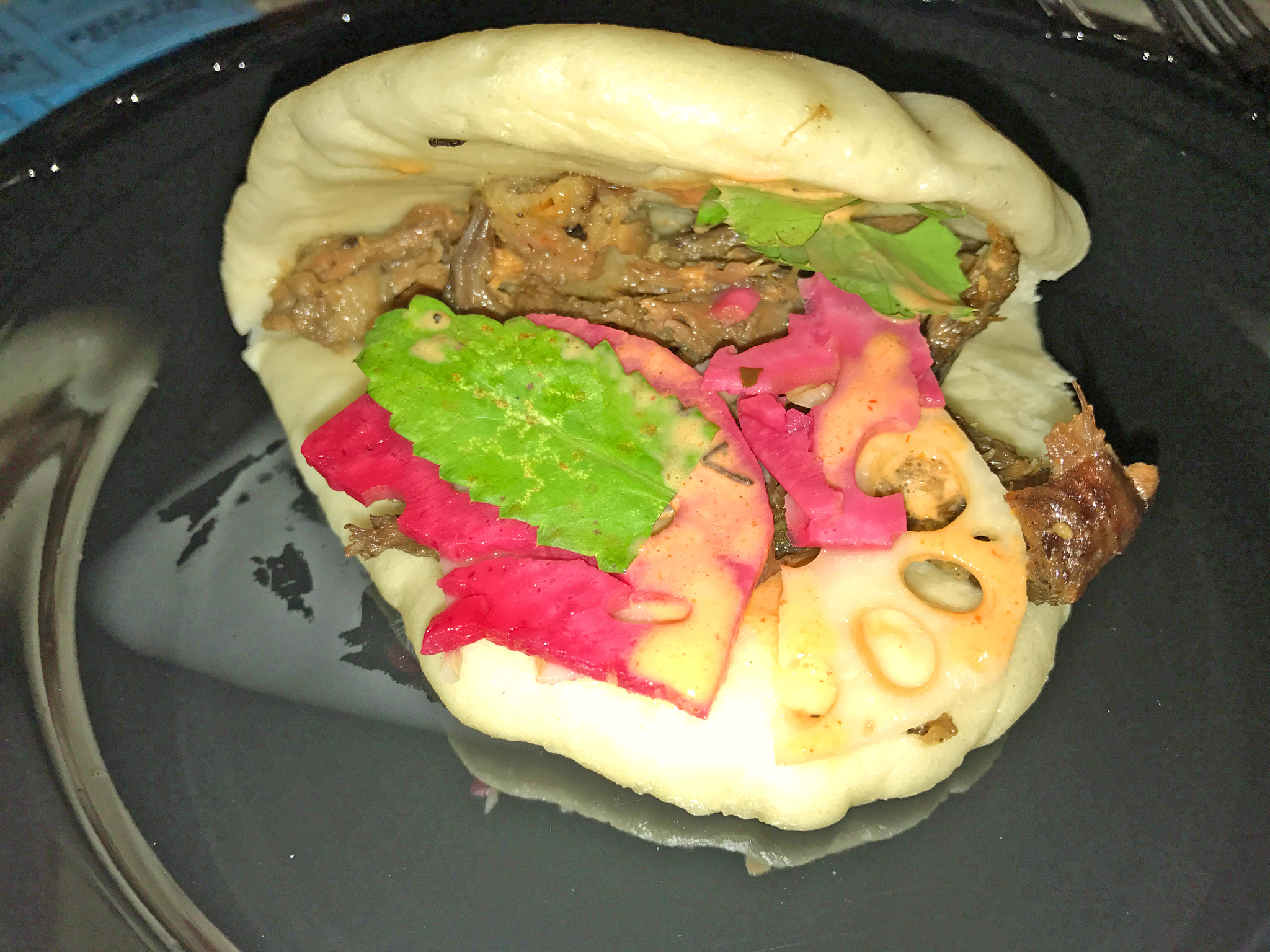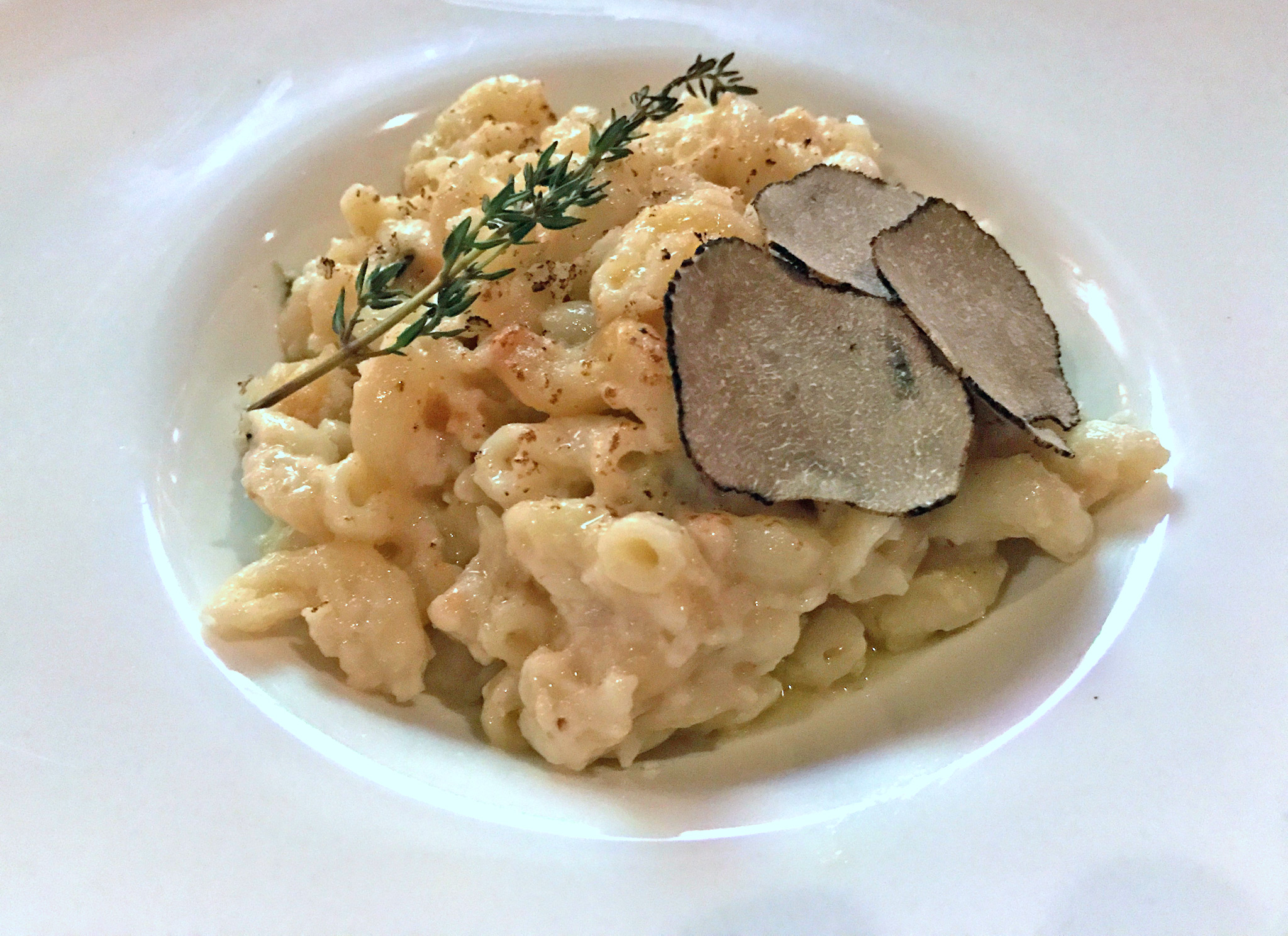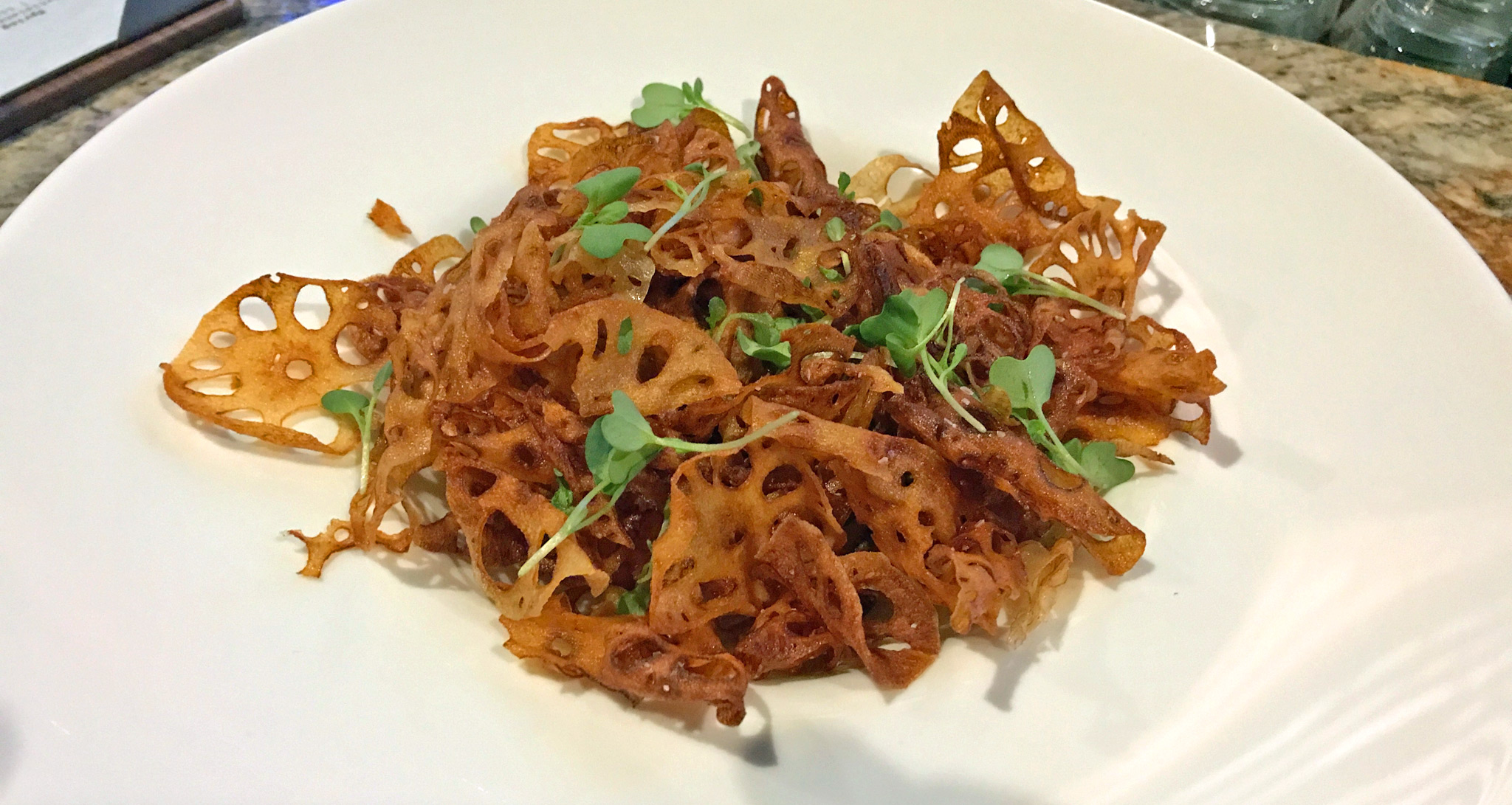 There were also some cheeses and meats handed out for the party last night. There was a good size crowd the kept building up with people still pouring in when we left at 9:30.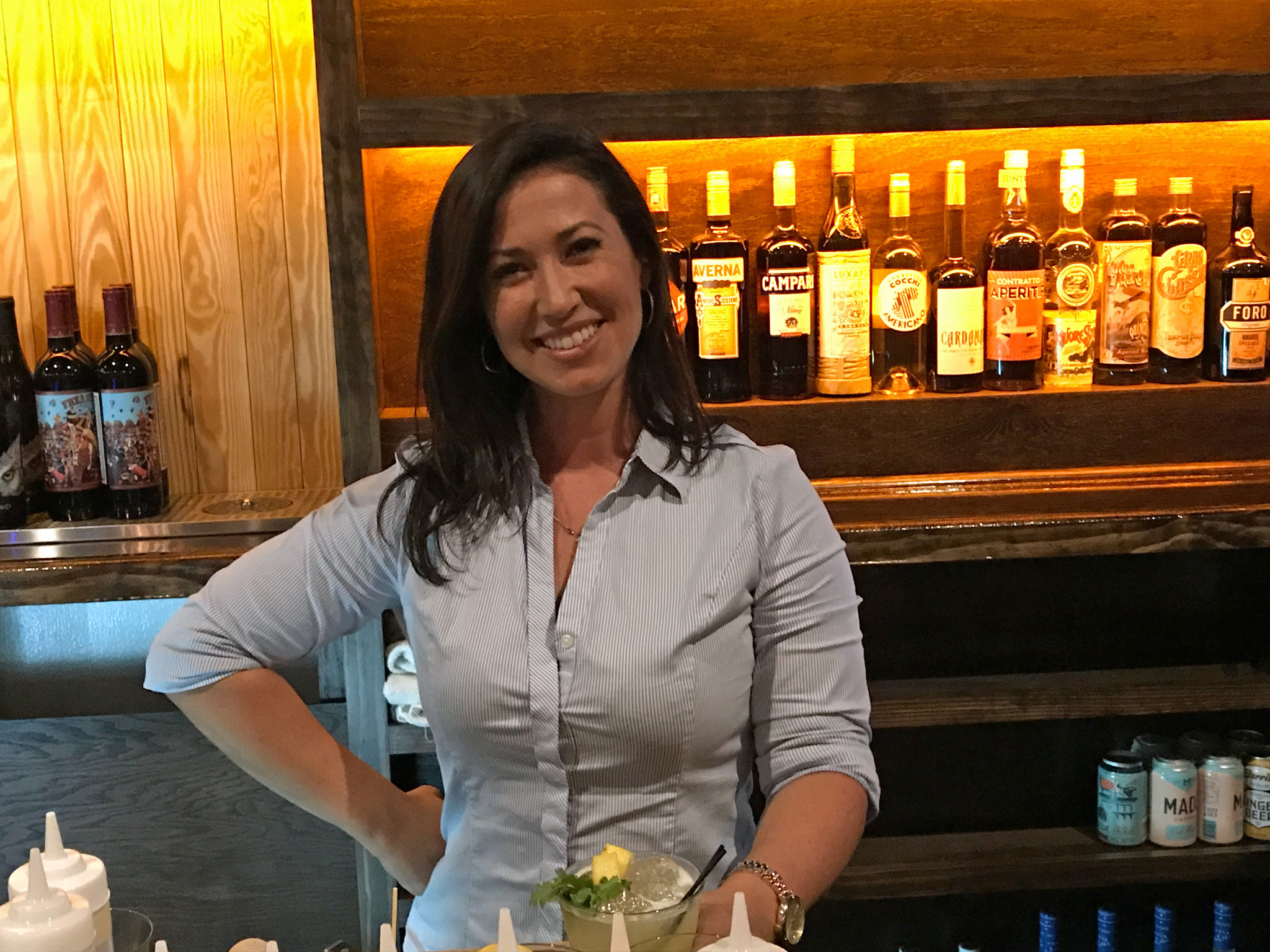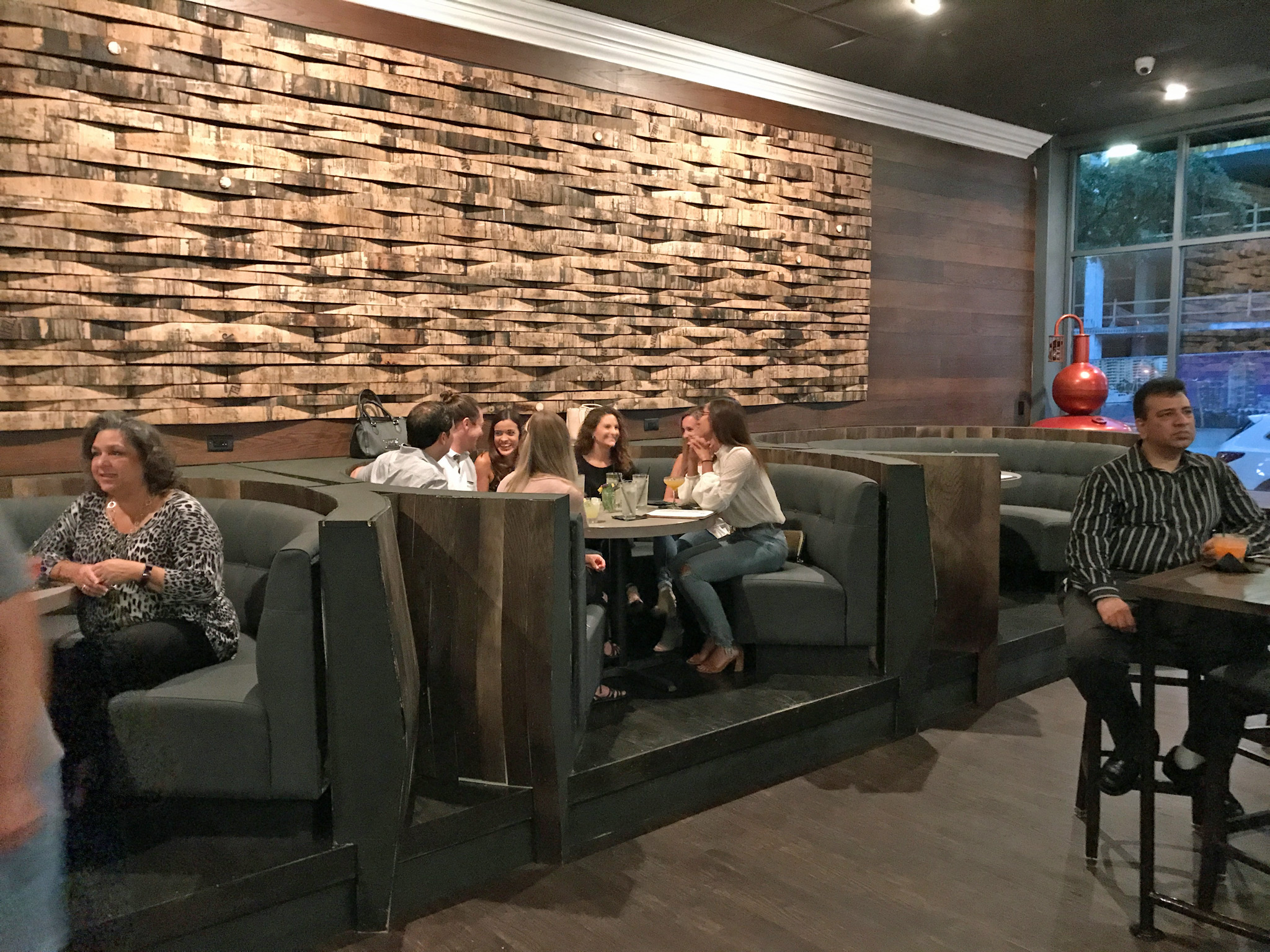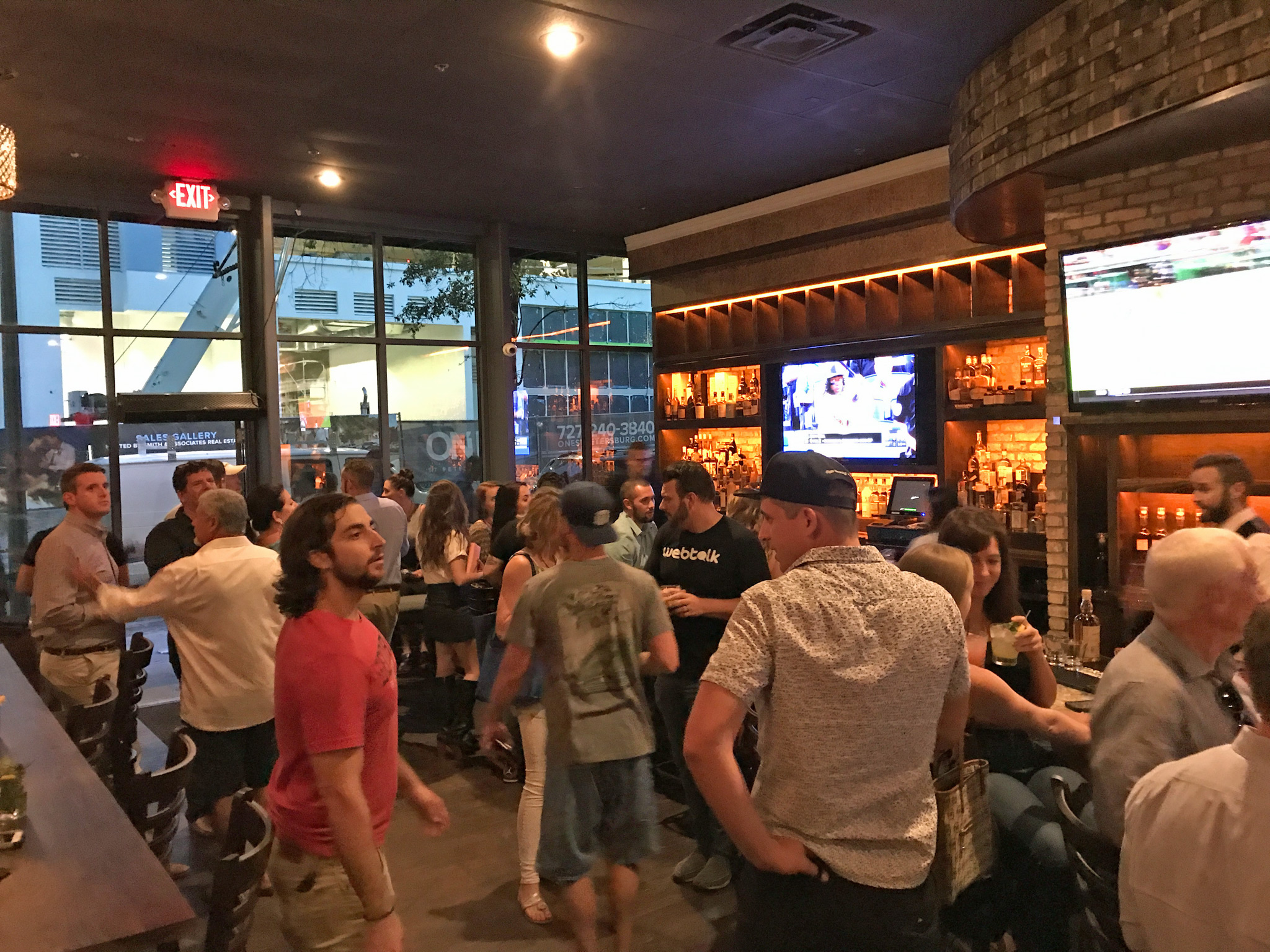 They are still finishing up some of the décor, there are some taps to be installed, liquor lockers to be finished, but they are open for business and serving up imbibements, comestibles, and large, free helpings of cheer. So get your rear over there!
Like and follow the Copper Shaker on Facebook
The Copper Shaker offers handmade craft cocktails contemporary, innovative and traditional as well as a variety of craft beers. Barrel aged spirits and incredible food. The menu is an eclectic blend of high-end tapas and sharing plates with seasonal influences.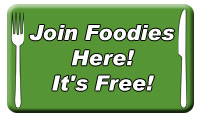 Written by Kevin Godbee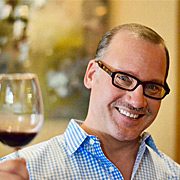 Publisher & Co-Founder of St. Petersburg Foodies
World Food Championships Certified Food Judge #1541
Certified Chili Judge #62 by the International Chili Society
Certified Steak Judge #1562 by the Steak Cookoff Association
Certified Pizza Judge #14 by the Pizza Cookoff Association
Rouxbe Culinary School Enrollee
Culinary Institute of America "DISH" Member
I've always loved cooking. When I was 6-years old I wanted to cook. When my mom said that she was just running to the neighbor's and would be right back, I climbed onto the kitchen counter and found Lipton Instant French Onion Soup Mix. By the time my mom returned, I was stirring the pot on the stove, and proclaimed; "Look Mom! I'm cooking!"
In High School, I took three different cooking classes and got an A in each. After getting my first apartment, I used to cook 5-nights a week, and go out two nights. An old girlfriend from decades ago had a brother-in-law that was a CEO of a trucking company, and he used to entertain in Manhattan quite a bit ... and he started taking us along.
This was when I learned about gourmet food and fine wine. For a couple of years, Lori and I went out about 4-5 nights a week, but now we have a better balance of 50/50 between cooking at home, and going out to the amazing restaurants we are so lucky to have in our beloved St. Petersburg.
View all posts by: Kevin Godbee
More Foodies News, Reviews & Recipes
Comments are closed
#stpetersburgfoodies #stpetefoodies
Sponsors
Recent Posts
February 1, 2023

15 Hour Potatoes & Steak Recipe

Steak is great, but when it comes to this meat and potatoes duo, it's all about the potatoes baby. I've been itching to recreate this recipe with my own spin for a long time now. I actually had plans to make it for our Christmas dinner this year, but realized I was already fighting a losing battle when it was already Christmas morning and I hadn't started the 15 hour process – oops. Yes, you read that right – a 15 hour process. Is it worth it? Yep. Was I skeptical initially? Sure was. All you need to properly execute this recipe is some potatoes, a mandolin slicer (crucial), a good amount of fat (duck fat, butter or olive oil), some flakey salt and a bit of patience. This two-day method does not disappoint and is actually quite simple. The process begins by slicing peeled potatoes ultra thin with a mandolin slicer. Then, toss them in fat and salt, stack them in a loaf pan and pop them into the oven at a super low temperature for a few hours. I used Olive Oil this time around because I had a lot on hand but I also highly recommend duck fat oil. At Rollin' Oats, you can find EPIC brand cage-free duck fat oil and that would work quite well. Remove the potatoes, cover and weigh them down and then refrigerate for 12 hours (I prep the potatoes in the evening and let them hang in the fridge overnight). After the waiting period, slice, fry and eat with dipping sauce of choice. You *can* fry the potatoes in the air fryer as an alternative; however, it does not yield quite the same product. The potatoes do not get as crisp, but if you'd like to make them this way, heat your air fryer to 400F and cook the potatoes for about 8-10 minutes. If you're going to fry them the way that I suggest – in oil – definitely use an oil with a high smoke point. A lot of recipes recommend peanut oil but I prefer to use avocado oil. Rollin' Oats sells Primal Kitchen's avocado oil and that's what I utilized for this recipe. I turned my potatoes into a steak frites type of moment by pairing them with a lovely filet from Rollin' Oats. They offer lots of quality grass-fed steak cuts from Thousand Hills that are sure to satisfy. You don't have to have these potatoes with a steak though. They make for a great side dish for most any main and would be idyllic as a snack for the upcoming super bowl with a dipping sauce of choice. 15 Hour Potatoes and Steak Don't let the 15 hours scare you – the majority of that is either cook or rest time. These are going to become your new favorite potatoes. MandolinCandy ThermometerDutch OvenLoaf Pan 2-3 Yukon Gold Potatoes (Medium to large in size)1/4 cup Olive Oil (Or other fat like duck fat or butter)2 cups Avocado Oil (Other oil with a high smoke point will work as well)1 1/2 tsp Salt (Plus more as needed)Steak (This is optional, but it makes for a great dinner. I recommend a filet or a strip.)Dipping Sauce (Also optional, but an aioli or other dip makes for a great accessory to the potatoes)Flakey Salt (Like Maldon, to hit the potatoes with post-fry. This is optional – you can use whatever salt you have to finish.) Preheat oven to 250F. Peel potatoes and slice very thin with a mandolin slicer. Toss in a bowl with 1/2 cup olive oil (or fat of choice) and 1 1/2 tsp salt (plus more, as needed).Layer potatoes in a tight stack in a parchment-lined loaf pan. Cover with another sheet of parchment and bake for 3 hours.Remove from oven, weigh down the top of the parchment-topped potatoes evenly with cans or other heavy kitchen objects. Refrigerate for 12 hours (I allow this part to take place overnight). Remove weights and parchment and carefully invert potatoes onto a cutting board. Cut the potatoes into even 1" stacks and then cut all of those evenly in half.Heat oil in a dutch oven or pot with high walls over medium high heat. When the heat reaches about 375F, carefully drop in potatoes one at a time until a few are in the pot. Fry, turning occasionally, until potatoes are golden all over but not burnt – 3-5 minutes (keep an eye on them!). Remove from oil, hit them with a good sprinkle of salt and allow them to cool on a rack set over a baking sheet. Repeat process with remaining potatoes.While your potatoes are frying, prepare your steak of choice. I chose a filet and salted it all over and allowed it to sit at room temperature for 40 minutes before cooking it. I season with pepper and then sear it off for about 6-7 minutes, flipping occasionally, until I've reached a nice medium rare. Slice up and serve the steak along side the potato stacks with dipping sauce of choice and perhaps a drizzle of chili crisp, herbed butter or chimichurri on your steak. Appetizer, Side DishAmerican15 Hour Potato Recipe, Appetizer Recipe, Potato Recipe
Recipes
February 1, 2023

15 Hour Potatoes & Steak Recipe

Steak is great, but when it comes to this meat and potatoes duo, it's all about the potatoes baby. I've been itching to recreate this recipe with my own spin for a long time now. I actually had plans to make it for our Christmas dinner this year, but realized I was already fighting a losing battle when it was already Christmas morning and I hadn't started the 15 hour process – oops. Yes, you read that right – a 15 hour process. Is it worth it? Yep. Was I skeptical initially? Sure was. All you need to properly execute this recipe is some potatoes, a mandolin slicer (crucial), a good amount of fat (duck fat, butter or olive oil), some flakey salt and a bit of patience. This two-day method does not disappoint and is actually quite simple. The process begins by slicing peeled potatoes ultra thin with a mandolin slicer. Then, toss them in fat and salt, stack them in a loaf pan and pop them into the oven at a super low temperature for a few hours. I used Olive Oil this time around because I had a lot on hand but I also highly recommend duck fat oil. At Rollin' Oats, you can find EPIC brand cage-free duck fat oil and that would work quite well. Remove the potatoes, cover and weigh them down and then refrigerate for 12 hours (I prep the potatoes in the evening and let them hang in the fridge overnight). After the waiting period, slice, fry and eat with dipping sauce of choice. You *can* fry the potatoes in the air fryer as an alternative; however, it does not yield quite the same product. The potatoes do not get as crisp, but if you'd like to make them this way, heat your air fryer to 400F and cook the potatoes for about 8-10 minutes. If you're going to fry them the way that I suggest – in oil – definitely use an oil with a high smoke point. A lot of recipes recommend peanut oil but I prefer to use avocado oil. Rollin' Oats sells Primal Kitchen's avocado oil and that's what I utilized for this recipe. I turned my potatoes into a steak frites type of moment by pairing them with a lovely filet from Rollin' Oats. They offer lots of quality grass-fed steak cuts from Thousand Hills that are sure to satisfy. You don't have to have these potatoes with a steak though. They make for a great side dish for most any main and would be idyllic as a snack for the upcoming super bowl with a dipping sauce of choice. 15 Hour Potatoes and Steak Don't let the 15 hours scare you – the majority of that is either cook or rest time. These are going to become your new favorite potatoes. MandolinCandy ThermometerDutch OvenLoaf Pan 2-3 Yukon Gold Potatoes (Medium to large in size)1/4 cup Olive Oil (Or other fat like duck fat or butter)2 cups Avocado Oil (Other oil with a high smoke point will work as well)1 1/2 tsp Salt (Plus more as needed)Steak (This is optional, but it makes for a great dinner. I recommend a filet or a strip.)Dipping Sauce (Also optional, but an aioli or other dip makes for a great accessory to the potatoes)Flakey Salt (Like Maldon, to hit the potatoes with post-fry. This is optional – you can use whatever salt you have to finish.) Preheat oven to 250F. Peel potatoes and slice very thin with a mandolin slicer. Toss in a bowl with 1/2 cup olive oil (or fat of choice) and 1 1/2 tsp salt (plus more, as needed).Layer potatoes in a tight stack in a parchment-lined loaf pan. Cover with another sheet of parchment and bake for 3 hours.Remove from oven, weigh down the top of the parchment-topped potatoes evenly with cans or other heavy kitchen objects. Refrigerate for 12 hours (I allow this part to take place overnight). Remove weights and parchment and carefully invert potatoes onto a cutting board. Cut the potatoes into even 1" stacks and then cut all of those evenly in half.Heat oil in a dutch oven or pot with high walls over medium high heat. When the heat reaches about 375F, carefully drop in potatoes one at a time until a few are in the pot. Fry, turning occasionally, until potatoes are golden all over but not burnt – 3-5 minutes (keep an eye on them!). Remove from oil, hit them with a good sprinkle of salt and allow them to cool on a rack set over a baking sheet. Repeat process with remaining potatoes.While your potatoes are frying, prepare your steak of choice. I chose a filet and salted it all over and allowed it to sit at room temperature for 40 minutes before cooking it. I season with pepper and then sear it off for about 6-7 minutes, flipping occasionally, until I've reached a nice medium rare. Slice up and serve the steak along side the potato stacks with dipping sauce of choice and perhaps a drizzle of chili crisp, herbed butter or chimichurri on your steak. Appetizer, Side DishAmerican15 Hour Potato Recipe, Appetizer Recipe, Potato Recipe