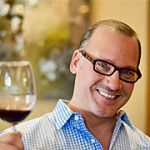 Kevin Godbee · Jun 30, 2017 · 2 min read
Here's What's Shakin' at the Copper Shaker
The greatly anticipated opening of the Copper Shaker by the former crew that ran The Cask & Ale is finally here! St. Petersburg Foodies were honored to be invited to the "Friends & Family" private opening last night, and we were certainly impressed, but not surprised. The Grand Opening to the public is tonight, Friday, June 30. The hours are 4:30 pm - 3:00 am.
When Jeremy Wallace and Jeff Catherell opened The Cask & Ale in late 2013, we were two of the first customers to check them out, and we have felt like part of the family ever since. I'm sure that there are many other people that have been made to feel the same way.
It's not just the physical place, or the name of the place—it's the people that run it, and the cast of characters that supports them—and the massive amounts of charisma, charm, and friendliness of the owners that permeates the staff as well. You can tell that everyone here truly loves what they do. This is the kind of place that I want to drink at ... and eat ... because the food is super good too.
You can see the drink menu below. We had the Coochi Cutter, Last Summer, The Unusual Suspects, Cousin Named Jeff, and The Grind (with Kahwa espresso)—and we loved them all!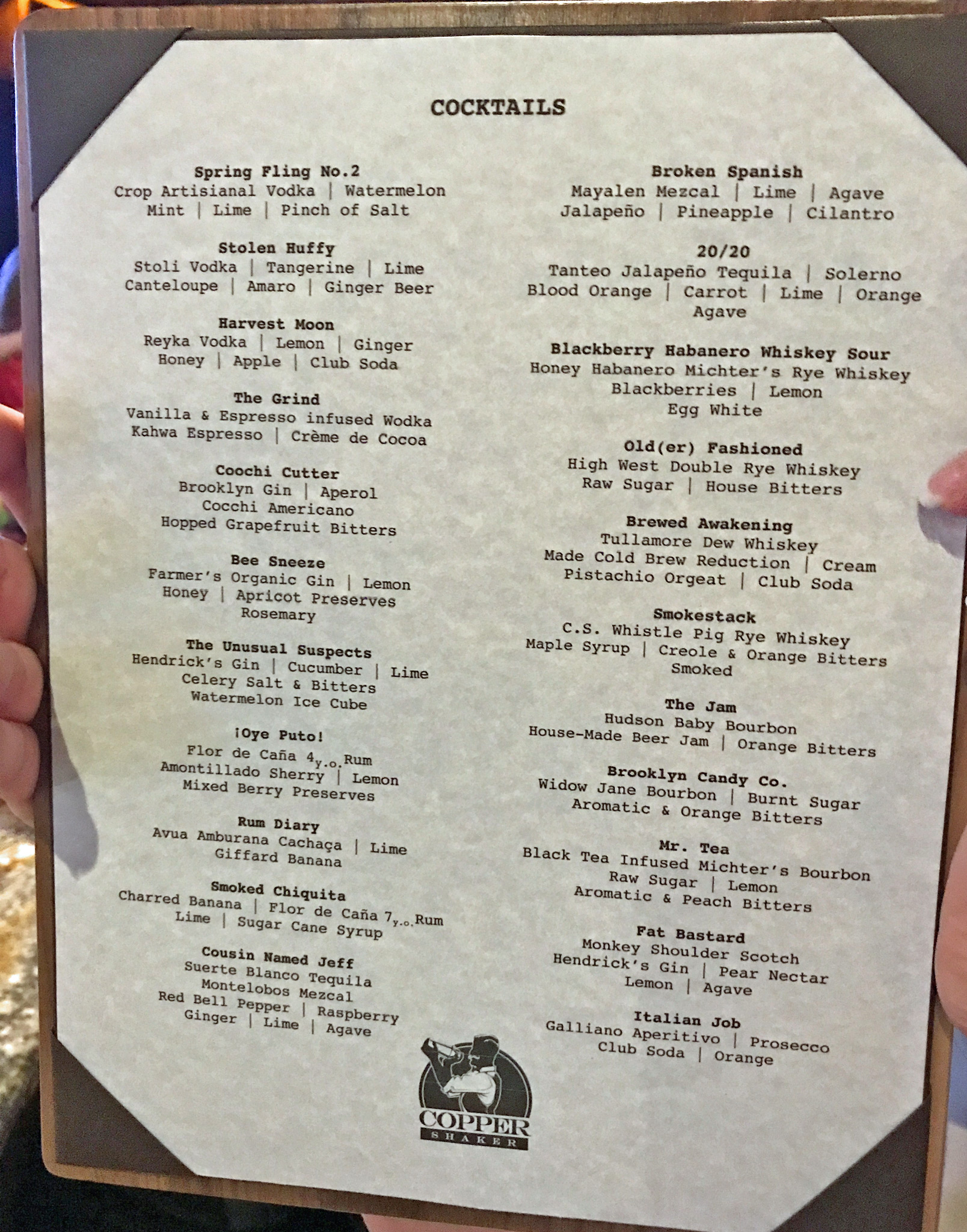 The final menu for food is having the finishing touches put on it now, and we will have more on that for you in the future, but here are a few of the delicious items we had last night.
There were also some cheeses and meats handed out for the party last night. There was a good size crowd the kept building up with people still pouring in when we left at 9:30.
They are still finishing up some of the décor, there are some taps to be installed, liquor lockers to be finished, but they are open for business and serving up imbibements, comestibles, and large, free helpings of cheer. So get your rear over there!
Like and follow the Copper Shaker on Facebook
The Copper Shaker offers handmade craft cocktails contemporary, innovative and traditional as well as a variety of craft beers. Barrel aged spirits and incredible food. The menu is an eclectic blend of high-end tapas and sharing plates with seasonal influences.