St. Petersburg's rich food and beverage culture just gained a new bourbon courtesy of Buffalo Trace Distillery. Buffalo Trace Bourbon is aged and bottled at the most award-winning distillery in the world and is only made with the finest corn, rye and barley malt. Buffalo Trace was also named Whisky Magazine's 2020 Distiller Of The Year. The bourbon was chosen by St. Petersburg locals, Greg Haddad and Tony Mangiafico of St. Pete's Flûte & Dram. The bourbon's name, "Fool's Gold" was coined by Greg, Tony, and their group of friends dubbed "The Fools". After sampling multiple barrels, they selected only the best as their 'gold' standard.
Fool's Gold is a single-barrel bourbon, meaning it isn't blended into batches from multiple barrels. While blending and batching methods are used to ensure a uniform flavor profile from bottle to bottle, Fool's Gold is an entirely unique flavor and bottled at a higher proof when compared to other Buffalo Trace Bourbon, making it rich and complex, with hints of vanilla, toffee, and candied fruit as a result of the New Oak barrel stored in century old warehouses until peak maturity. Each glass finishes with an unmatched smoothness that lingers on the palate leaving it in a category of its own in terms of flavor profile. With a bourbon this special, availability is limited!
Patrons can experience the taste of this whiskey for themselves at Flûte & Dram, Ruby's Elixir, Central Cigars, and Gratzzi, while supplies last for $12 a pour.
Flûte & Dram is St. Pete's first and only Caviar, Champagne, and Whiskey Bar. It is owned by Greg Haddad and Tony Mangiafico. They also have separate ownership in the other three locations where you can find Fool's Gold by Buffalo Trace.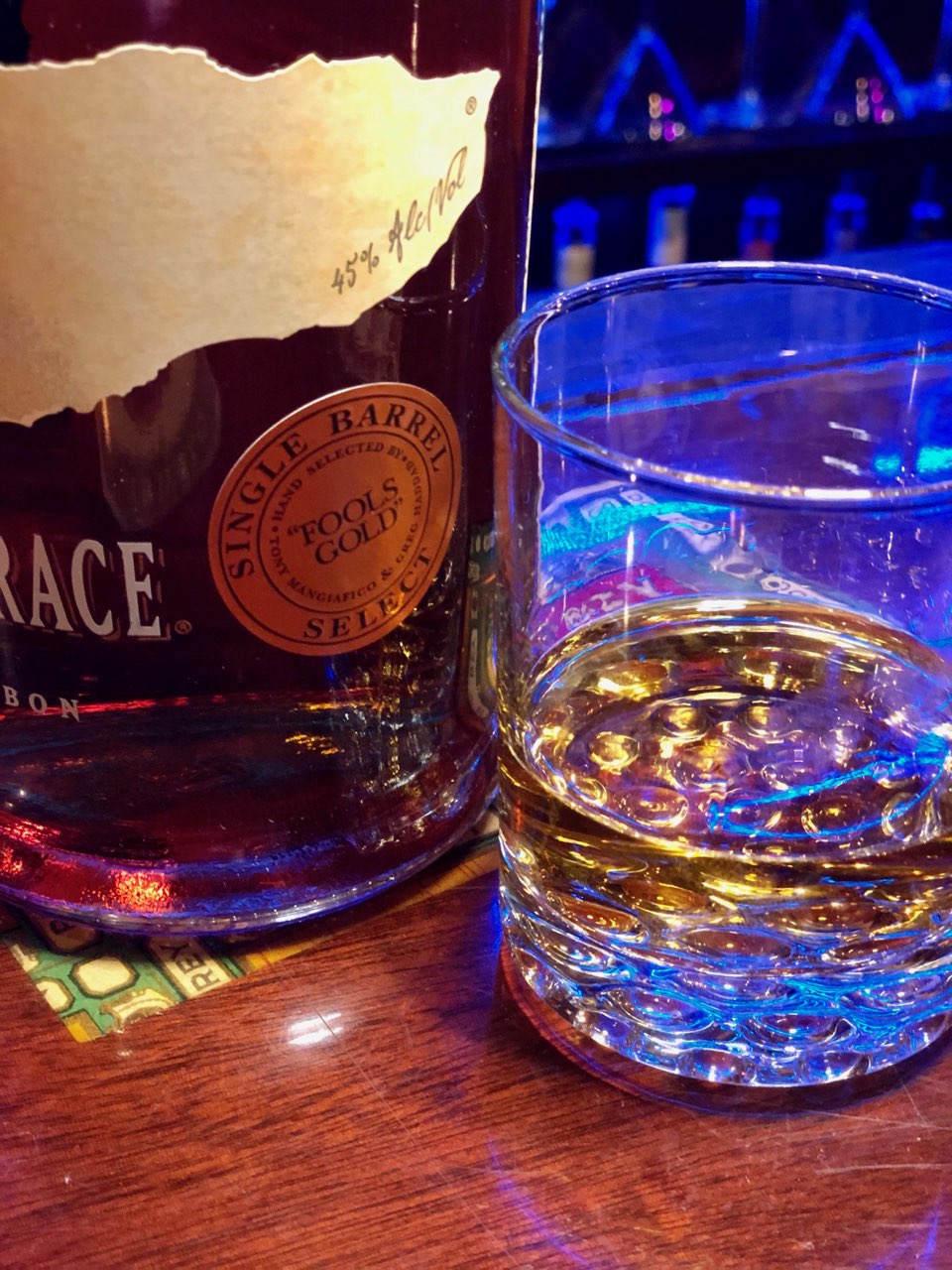 Readers Rating

Rated 5 stars




5

/ 5 (

Reviewers

)

Spectacular
---
Buffalo Trace Fool's Gold available exclusively at Flûte & Dram, Ruby's Elixir, Central Cigars, and Gratzzi, in St. Petersburg, Florida while supplies last.