Unstoppable Restaurateur Josh Cameron Strikes Again
UPDATE: November 6, 2021 – A Mano Italian Ristorante is the new name of this location.
A funny thing happened on Josh Cameron's search for a commissary kitchen. He bought St. Pete icon, Gigi's Italian Restaurant's 4th St. location.
We're starting to think that Josh never sleeps. I arranged a phone call with him the other day, and he told me he would be coming off of an all-nighter working on his latest incarnation, Where's Jubes. Read about that here. At 2pm the next day, when we spoke, he was still working.
Josh also owns The Oyster Bar and Crafty Squirrel, along with his new Where's Jubes, and now Gigi's on 4th St.
Chris DiNeno, Broker/Owner of the EnterDine Group @ Main Street & Main brokered this deal. As Steve Newberne, still owner of the other two Gigi's locations along with his sister Cyndi, tells it, "Chris comes in one day and says, 'Let me sell your restaurant'".
They weren't really looking to sell, but with all the issues of the pandemic shutdown, the difficulties of finding help, and as Steve says, "I've been in this business for 55-years. I'm tired. I love this business, but it does take up a lot of time" … "and energy", Cyndi interjects. Cyndi further adds, "This sale was unsolicited, but the timing was perfect."
The St. Pete location takes the most resources to run having 225 seats, and a full bar. The Newbernes will continue to own and run the other two locations. Treasure Island is the site of the oldest Gigi's which opened in 1970. It has 100 seats, and the St. Pete Beach location, which opened in 1997, has 80 seats.
The beach locations are already benefitting from more attention with a new coat of paint, a re-paved parking lot, and more to come. Unlike the St. Pete location, Steve and Cyndi own the real estate at the beach locations.
Josh came to Gigi's in somewhat of a roundabout course.
He took over The Oyster Bar in 2013, and then Fortunato's Italian Market in 2016, which he relaunched as Crafty Squirrel in 2018. With Crafty Squirrel being right next to The Oyster Bar, part of the plan was to have the Crafty kitchen help The Oyster Bar.
Josh says, "The problem is that Crafty Squirrel is busting at the seems on a Friday and Saturday night, and the kitchen can't function to help out Oyster Bar … so what's the next step? I can't use Lucky Dill as it has even less space."
He continues, "I've always wanted to do an upscale commissary, and ghost kitchen concept. When you do DoorDash or Uber Eats, it really disrupts the flow of the restaurant. You've got drivers standing around, the kitchen trying to figure out if it goes in a box, or a f*#king plate. That's it. I'm going to buy a commissary kitchen."
In the midst of this, Josh was looking at the former commissary kitchen for Moon Under Water which is a couple of blocks away from Gigi's, and found out he could get a kitchen and a restaurant with Gigi's. He's bringing in Chef Daniel Rabice. Rabice's been in St. Pete for years, but is originally from Utica, NY where they have some of their own unique Italian dishes.
Before everyone goes insane, they are keeping the Gigi's menu and adding nightly specials that will feature Chef Rabice's dishes from his hometown. One of those dishes is Chicken Riggies – tender bite size pieces of chicken served with rigatoni, Romano cheese, sweet and hot cherry peppers and red onions in a spicy white wine marinara sauce. (There's an option to get it without hot peppers if you don't like spicy. I'm getting extra hot peppers on mine.)
Another Utica dish is Greens Morelle aka "Utica Greens" – Sautéed escarole, Hot Cherry Peppers, Prosciutto Di Parma, Oreganata (bread crumb, Romano Cheese Mixture) all sautéed then topped with mozzarella and baked.
As is Josh's usual playbook, he doesn't change anything right away, but eventually he makes it his own. It will stay Gigi's at least until the end of 2021. There are a myriad of options for Italian in St. Petersburg, and the eventual new concept that Gigi's will evolve into will differentiate itself with the chef's unique dishes from Upstate New York.
Speaking with the chef on the phone, he describes his style as "Old World Italian with a modern flair and Upstate New York hometown dishes". We can't wait to try them.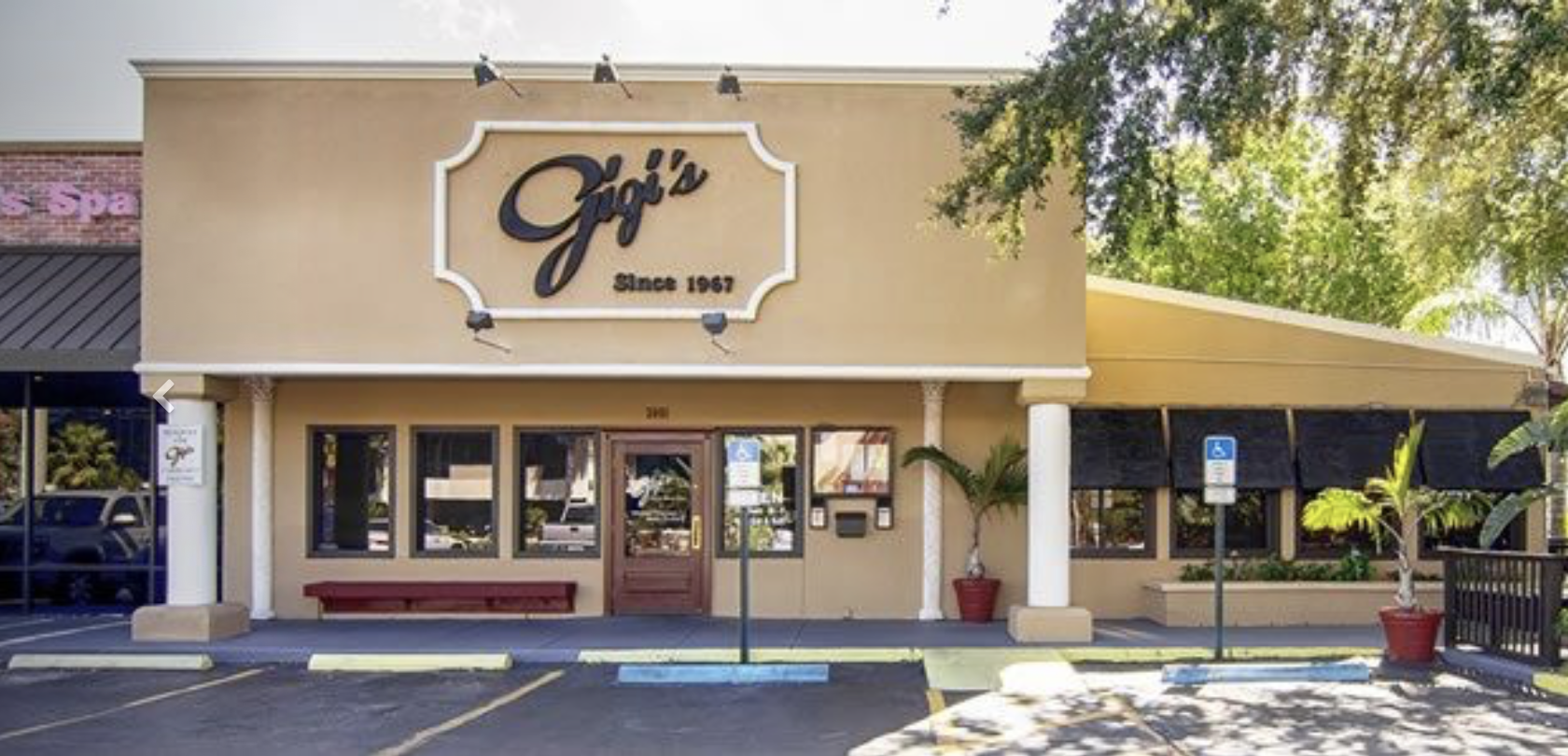 Unstoppable Restaurateur Josh Cameron Strikes Again and Buys Gigi's St. Pete Location