Grand Opening of Crafty Squirrel Tonight – Details and Sneak Peek Here
Grand Opening of Crafty Squirrel Tonight – Details and Sneak Peek Here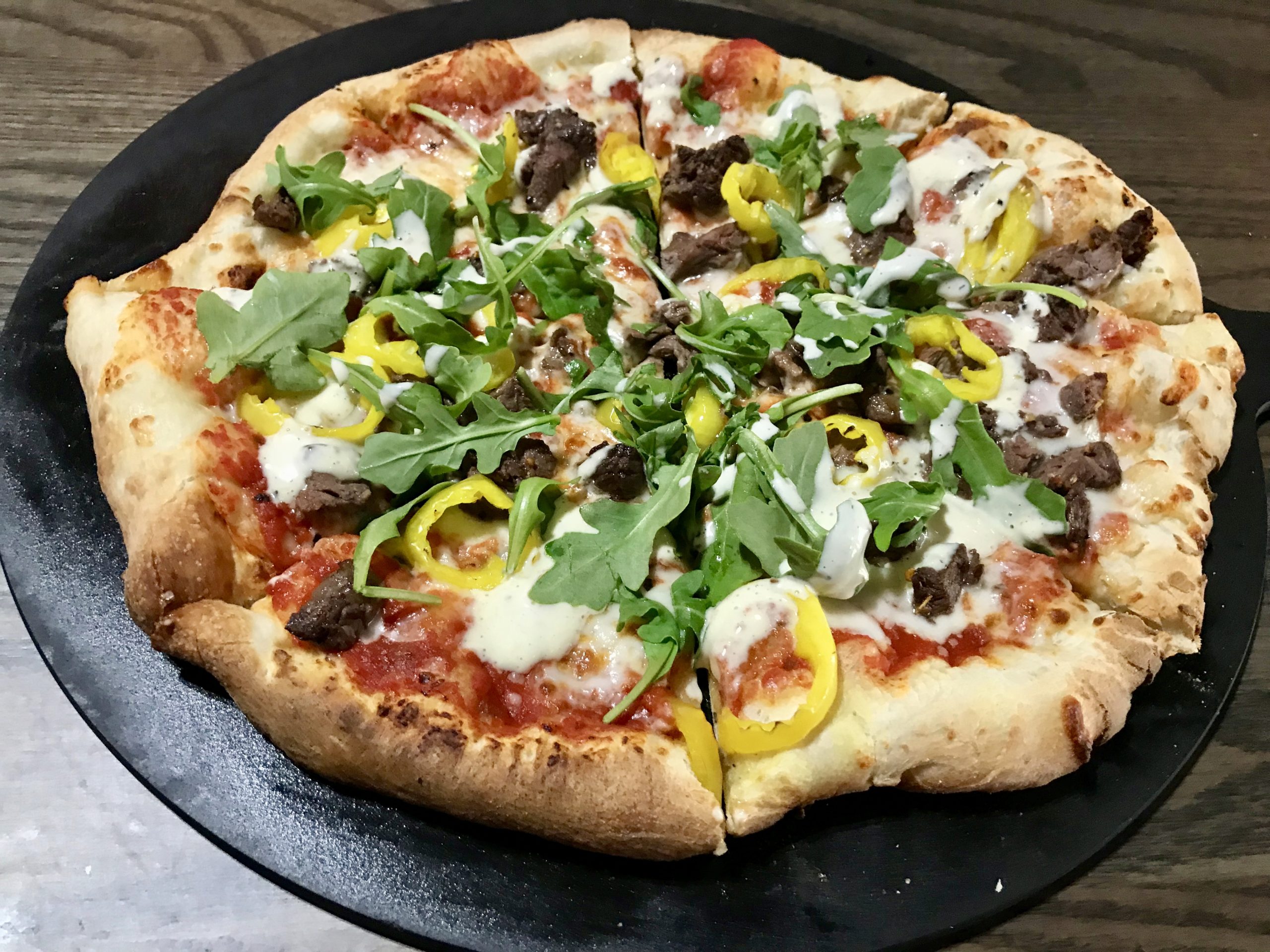 The Crafty Squirrel is hosting a grand opening event tonight, Thursday, September 13th from 5:30pm – 7:30pm. There will be a formal gathering with Mayor Rick Kriseman, a complimentary sampling of menu items, $250 in raffle prizes, and more!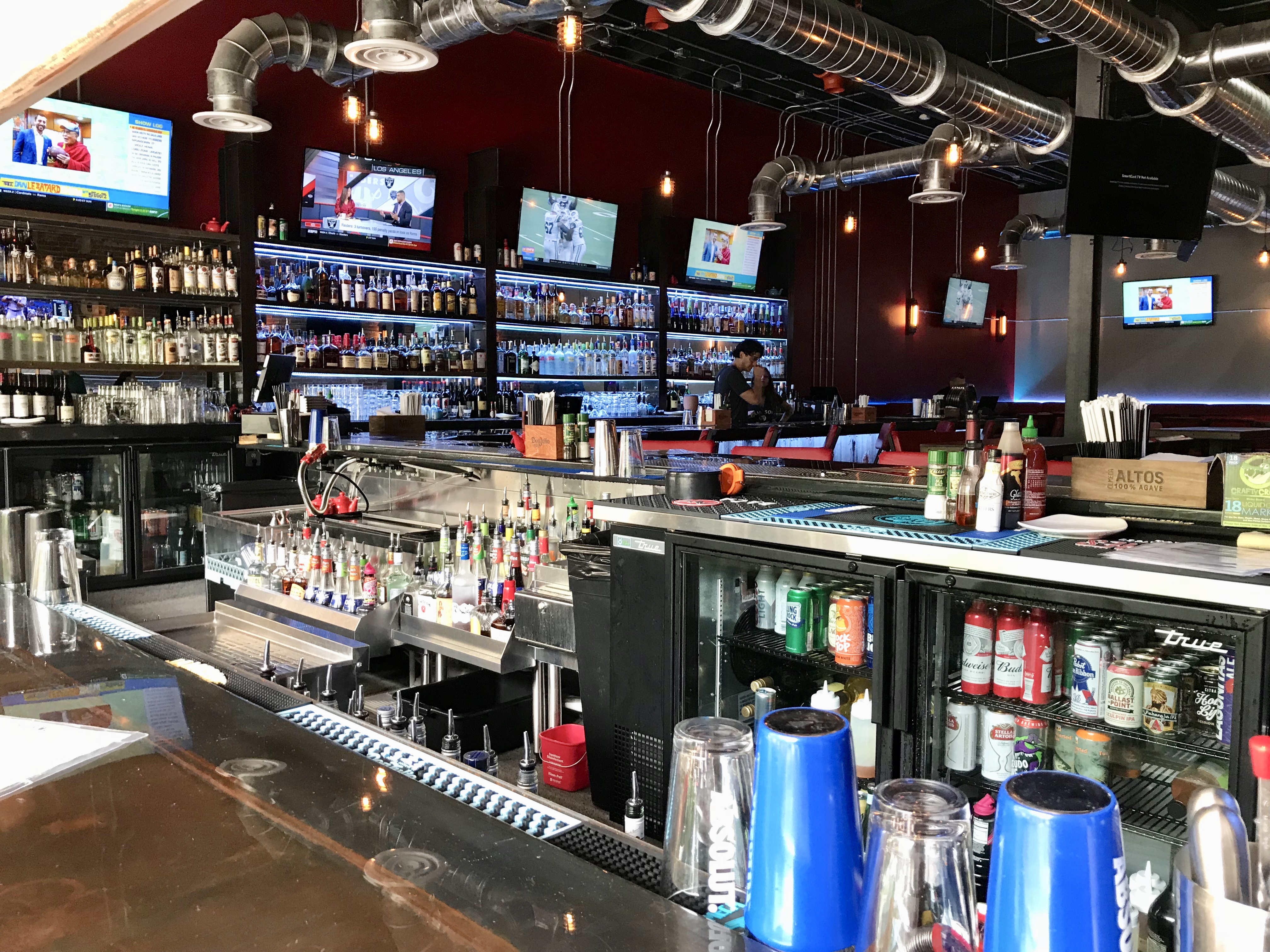 Guests will have an opportunity to taste items on the menu like the Kitchen Sink, an artisan pizza made with tomato, mozzarella, pepperoni, sausage, bacon, bell peppers, onion, olives, and pineapple and the Piggy Bank, a specialty artisan pizza comprised of BBQ sauce, bacon crumbles, caramelized onion, roma tomato, mozzarella, bread, and butter pickles. Some other items featured on the Crafty Squirrel menu include loaded nachos, wings with choice of six special sauces, sweet treats, and more.
WHAT: Crafty Squirrel Grand Opening
WHEN: September 13, 2018 from 5:30pm – 7:30pm
WHERE: 259 Central Ave, St Pete, FL 33701
DETAILS: Complimentary Tasting and Raffle Prizes
Kevin and I were invited in for a private sneak peek this past Tuesday. And we really liked what we saw and tasted.
Here's a video Kevin created of our visit:
Aussie, Josh Cameron (owner also of Oyster Bar and Lucky Dill Deli), snatched up the old Fortunato's space, which is directly to the left of Oyster Bar, as soon as it came available. He was able to redesign it from the ground up into his vision. Lots of blood, sweat and tears and some $800,000 later the Crafty Squirrel was born.
But how did Crafty Squirrel get such a unique name? Apparently Australia does not have many or any squirrels because Cameron did not lay eyes on a squirrel until he came to the states. The first one he saw he said, "that squirrel is crafty." He said, "I was just fascinated by how adventurous the squirrel is. With 60 crafts on the menu, naming the concept 'The Crafty Squirrel' just felt right."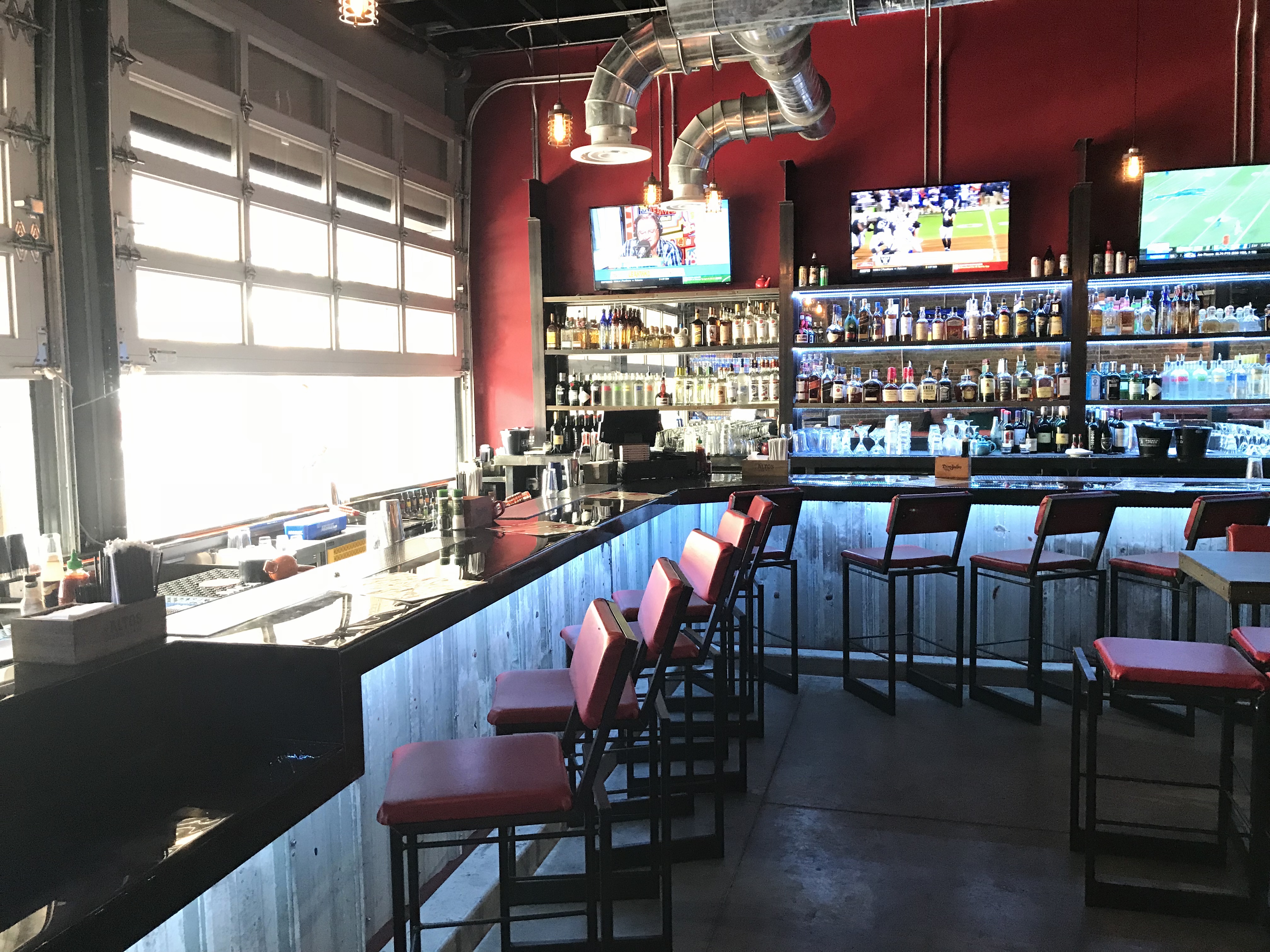 Cameron is also bringing some other Aussie traditions to Crafty Squirrel such as teapots. No, not your average teapot. This kind will make you and your fellow friends a bit more happy. Cameron explains, "That's a thing we used to do back home in Australia," that is serve a cocktail out of a teapot. "It's a nice way to encourage group sharing." The Crafty Squirrel cocktail menu (featured below) offers 12 teapots, from the vodka-based Regular Illusion to the Crown Royal-based Washington Apple. The menu also features 10 long island iced teas, eight cocktails, a selection of wines, and shooters.
But what about the food? The place was designed to be a sports bar with elevated food offerings like artisanal pizzas, wings and unique appetizers. A place for fun, communal gathering. We got to sample a few to share with you.
First up was a gigantic, hanging, seasoned warm pretzel served with a savory craft beer cheese fondue dipping sauce. You could see the butter dripping off of the pretzel. It had a warm, soft buttery comforting flavor. I would have liked it better with yellow mustard, but Kevin thoroughly enjoyed the beer cheese fondue.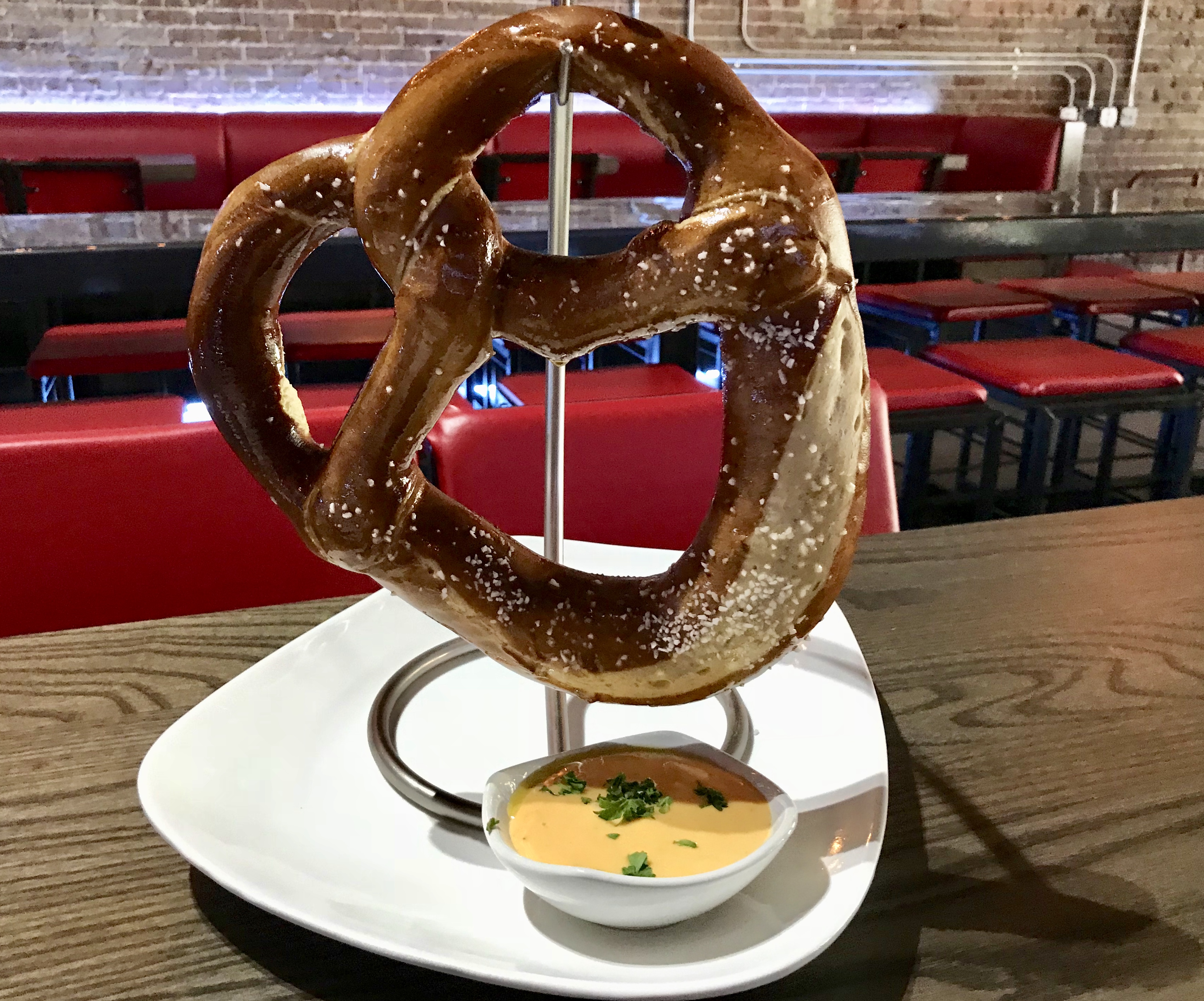 When it comes to pizza, I am a traditionalist and would not normally order off of the Artisan side. They, however, brought out things that pushed me to try something new. We started with the Chicken & Bacon & Ranch, Oh My! from the Artisan pizza list. It has a house buttermilk base, diced chicken, bacon, a sprinkle of cheddar, chives and a ranch drizzle. Of the pizzas this was decidedly both of our favorites. It's rich and savory and left me wanting more even though I knew I had to stop eating, so I could try what was next. Also the crust of these pizzas is delicious. Buttery and a solid texture, different than some of our other offerings around town.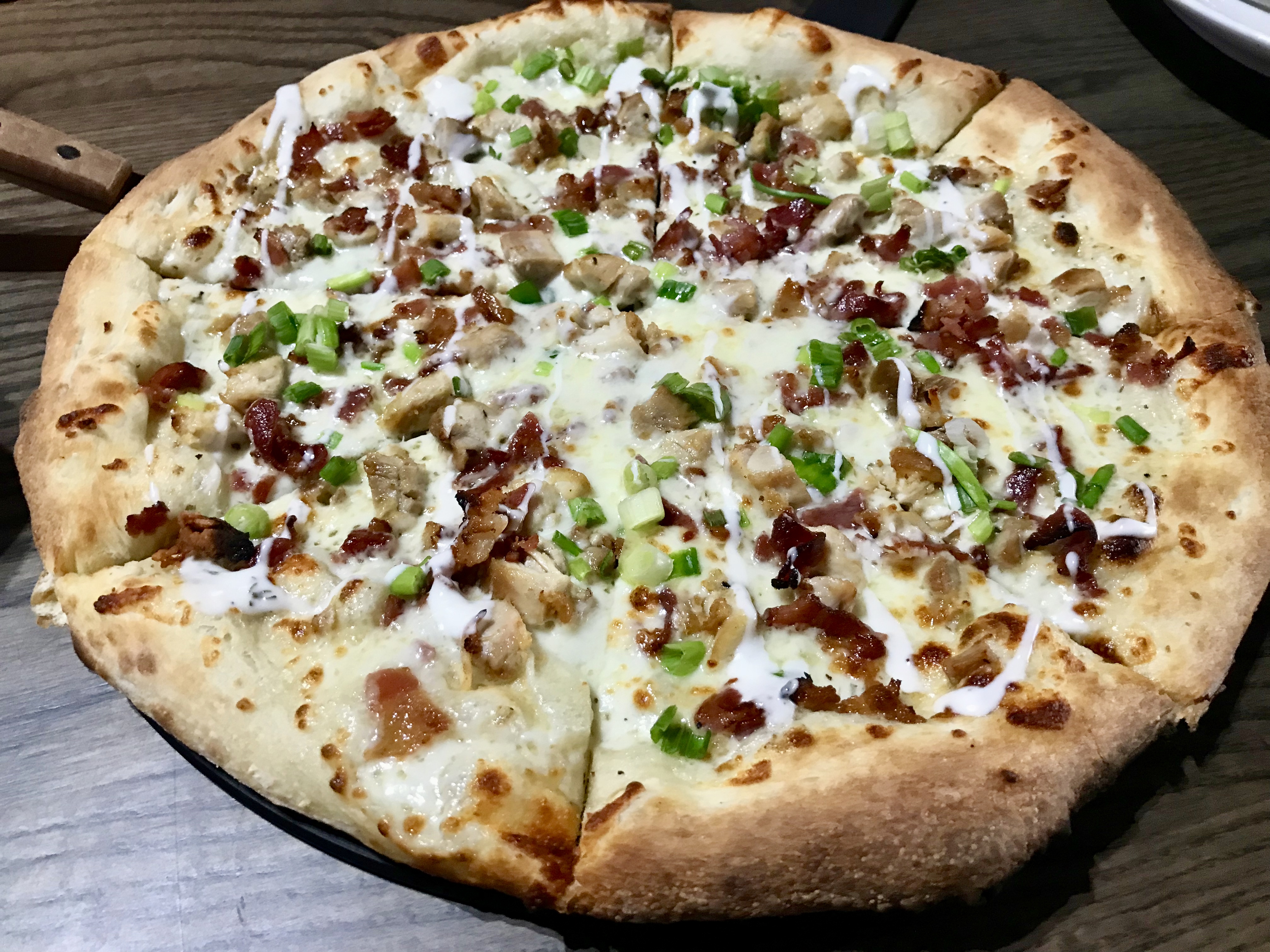 Not being a fan of a pizza that looks like a salad, the next one is one that I would never have ordered. It was not my favorite but it was still very good, if this is your thing, I would definitely recommend it. This is called the Garden Party and has a tomato base, spinach, tomatoes, black olives, mushrooms, mixed herbs, bell peppers, fresh basil, arugula and balsamic glaze drizzle. The flavors are really great together.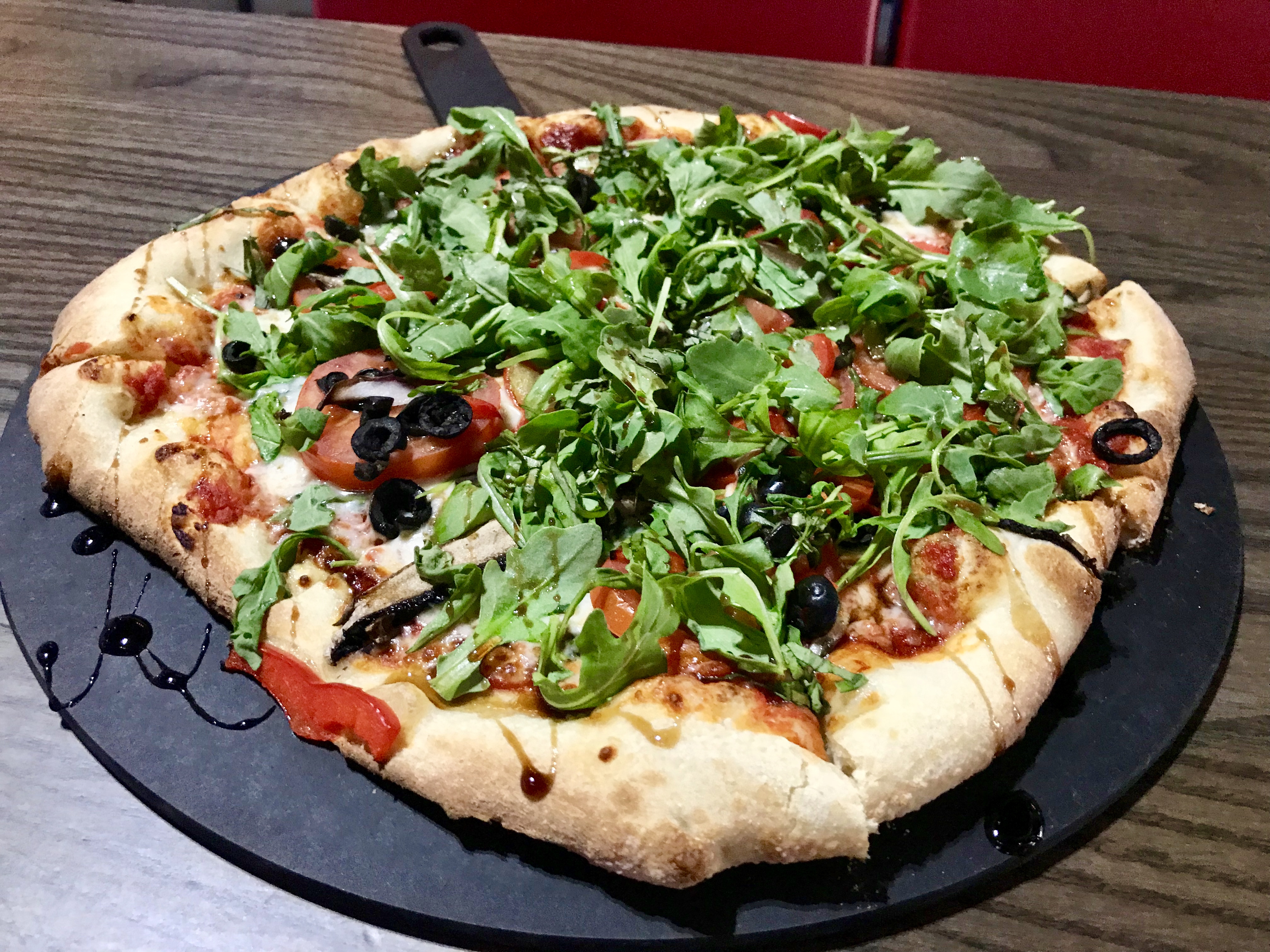 This next one, the Beef Tenderloin, also had arugula, which I would just leave off next time because I would definitely order it again, was delicious and tangy with the added beef. Beef always wins with me! I still like the chicken pizza best, but this was a close second. It is made with a tomato base, beef tenderloin, banana peppers, arugula and a Bama BBQ drizzle. I really didn't taste any BBQ much but that was fine with me.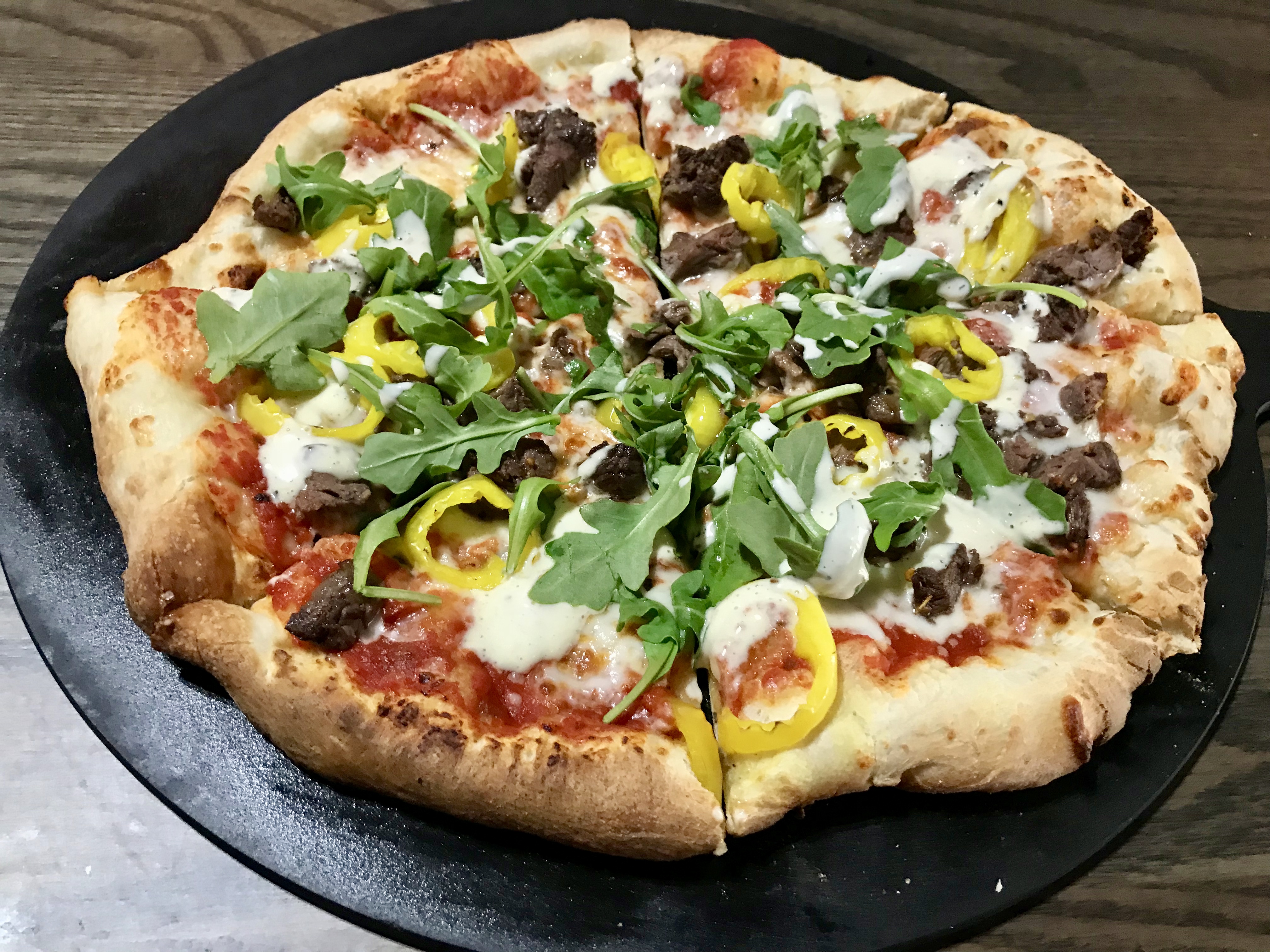 Next we sampled the Loaded Nachos which is house cooked tortilla chips, tomato, corn salsa, olives, cheddar cheese, sour cream and guacamole aioli. You can also choose these add ons: Chicken $2, Pulled Pork $3, Steak Fillet Tips $4, or Duck Con Fit $5. Of this, I only had one bite as I immediately tasted cilantro in the dish, but Kevin said it was quite good. The presentation is not that pretty but the chips are house made and you can tell.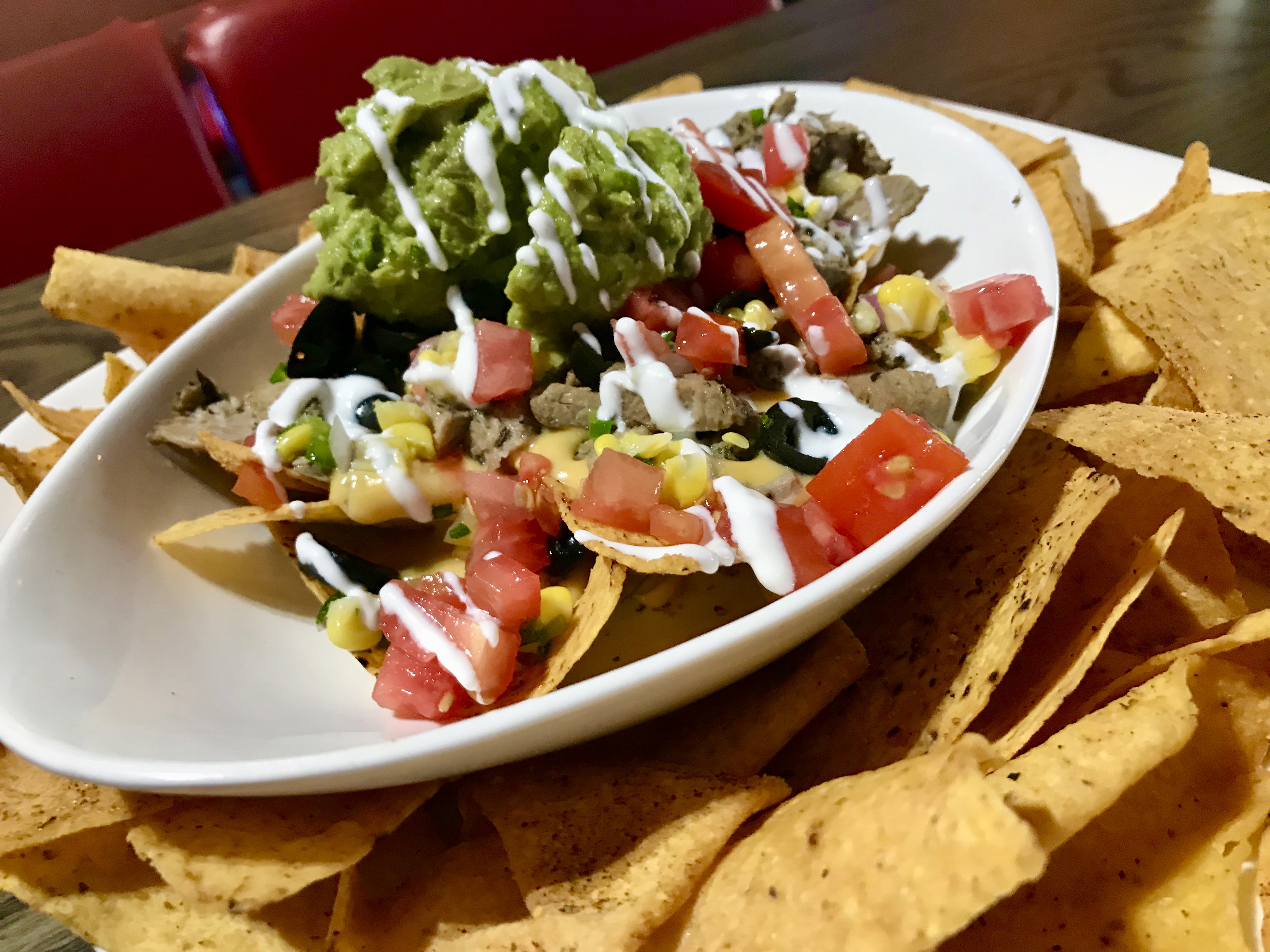 The next feature is not currently on the limited menu but will be added in the future and we are thrilled about that. It is a deconstructed pork egg roll bowl and it was delicious! I don't know all of the ingredients, but it was tangy and the crisps were fantastic. I can't wait for the future menu to see what else they come up with!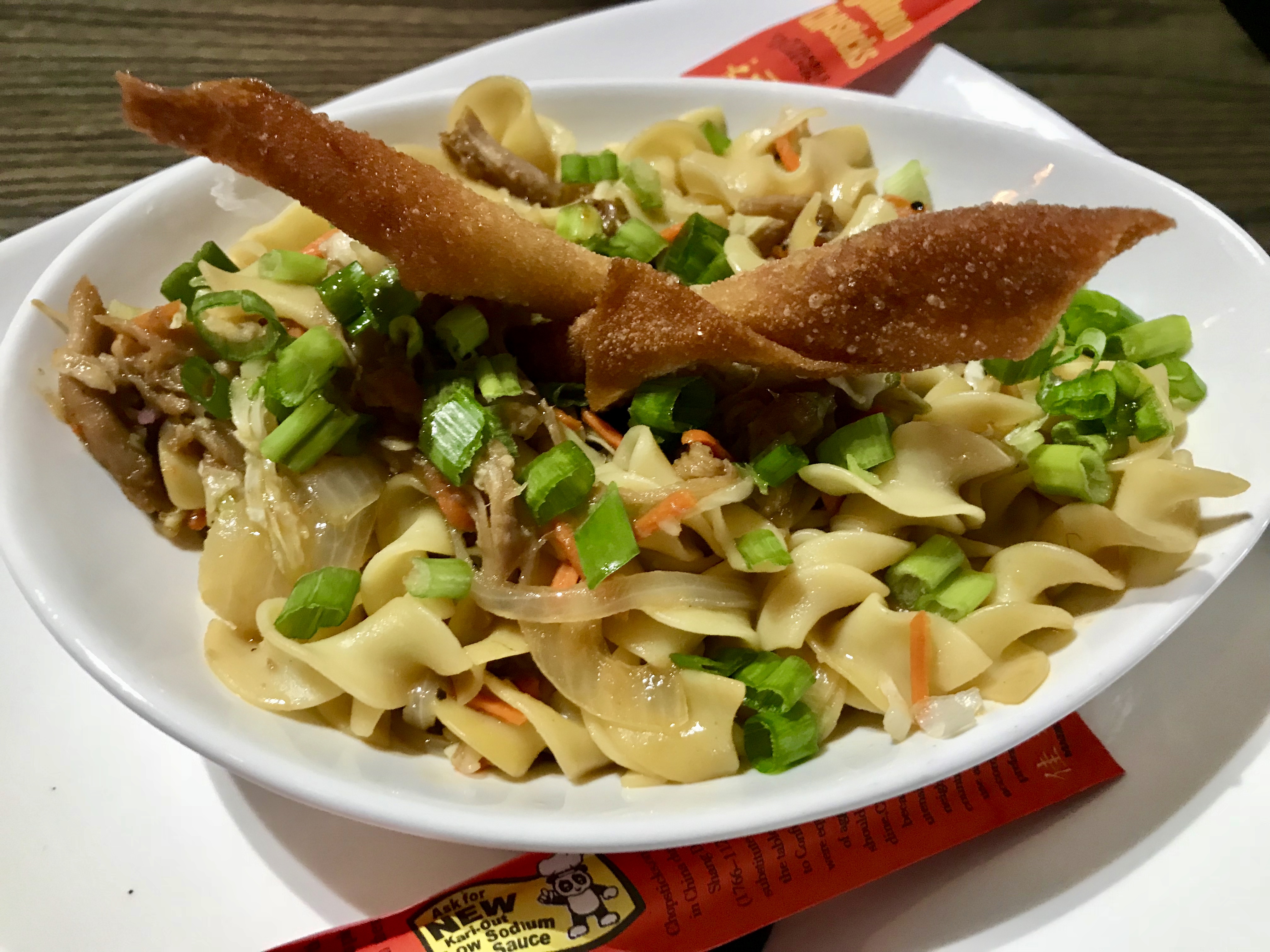 Tonight's grand opening is complimentary so stop on by to check it out and as always, let us know what you think.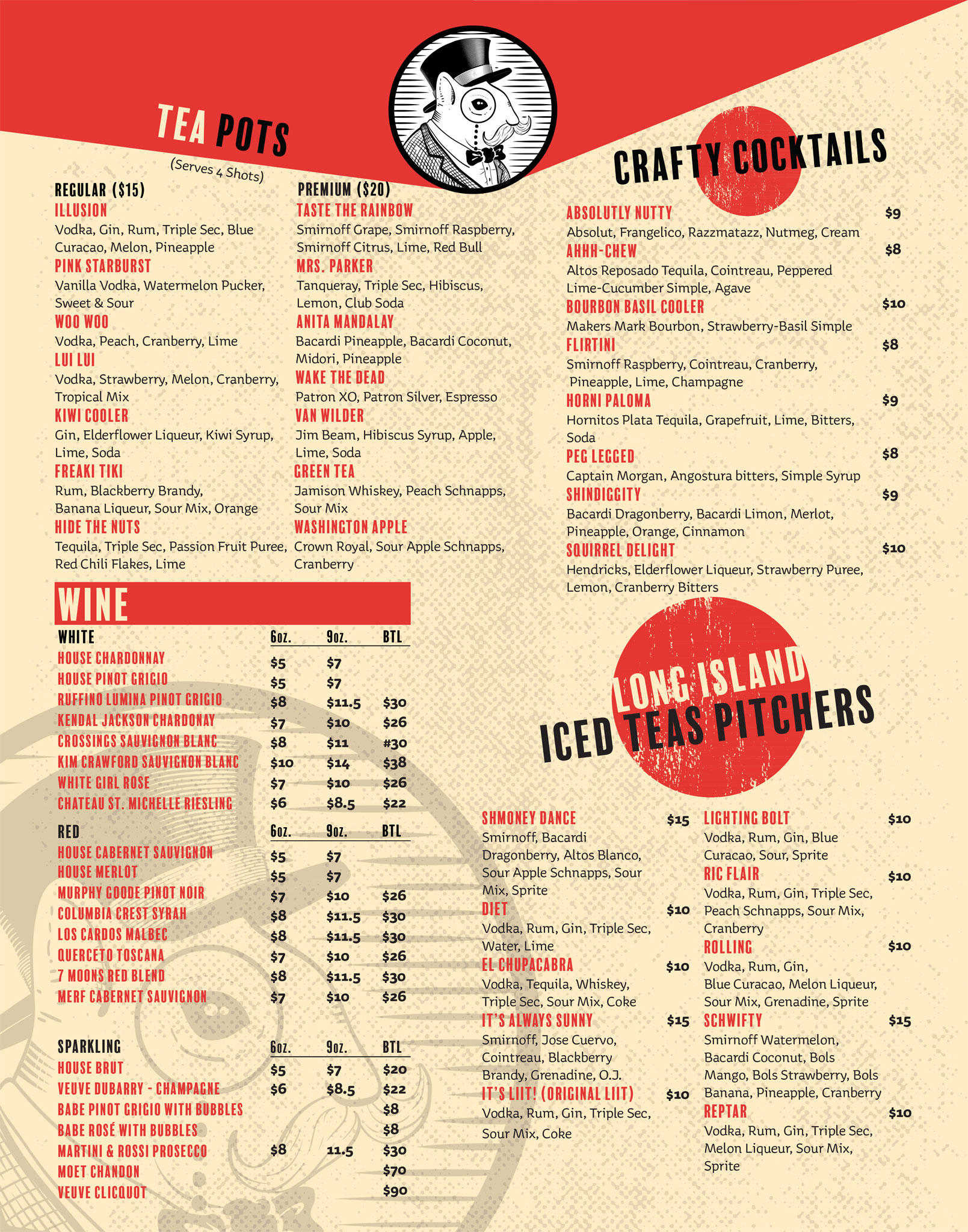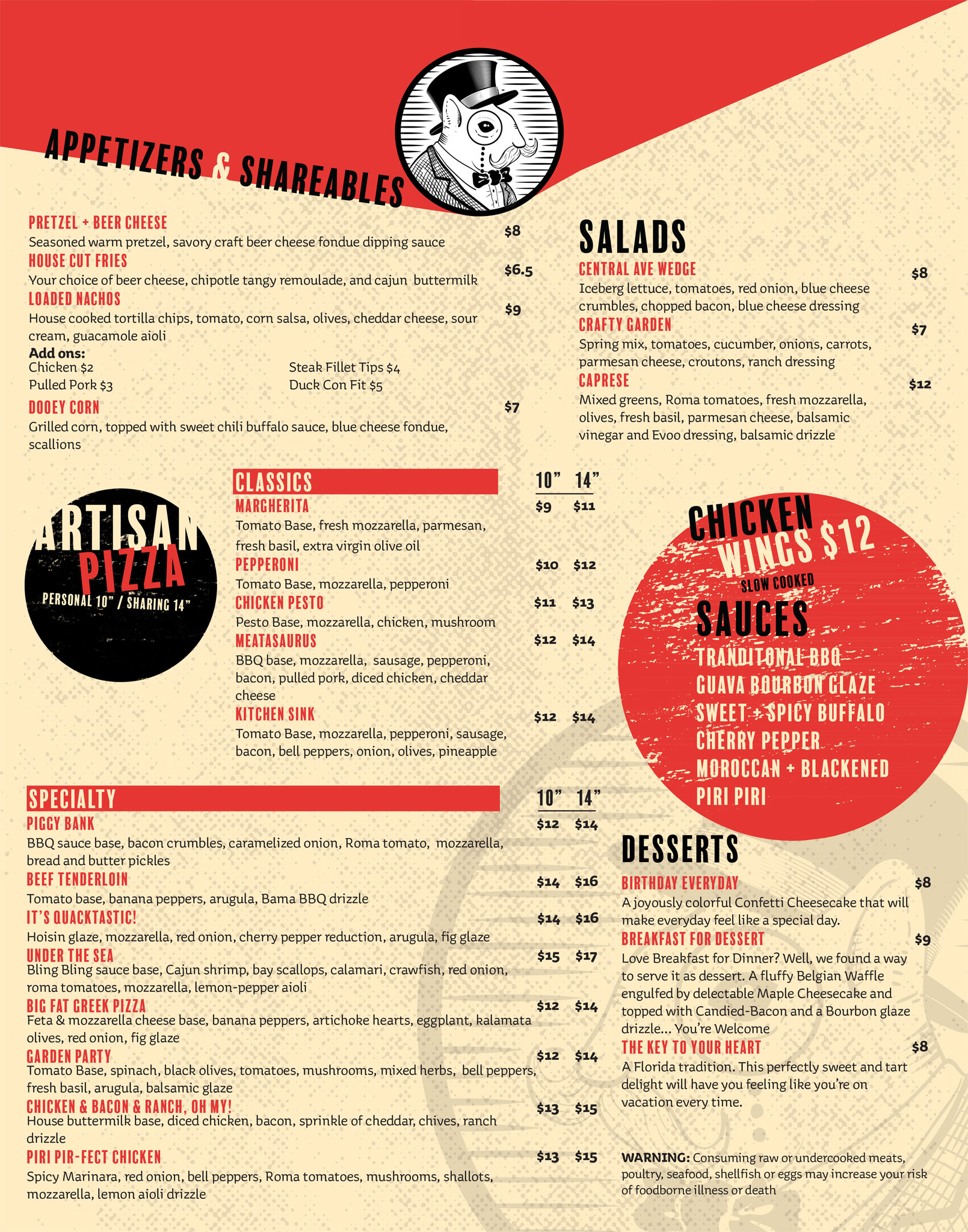 Bang-smack in the middle of downtown St Pete...High energy bar and kitchen out back producing unreal artisan pizza's and bar snacks with a twist!!
DISCLAIMER: Kevin, Lori, Abby, Haley, & Lindsey do not dine anonymously (this would be impossible) and we sometimes get free food (though never expected). However, we dine with the locals and we support our own. You will always get honesty in a respectful manner.

PLEASE NOTE: Reviews reflect a certain moment in time. Some restaurants stay extremely consistent over many years, and some change for the better or worse. Some things that may change are: chefs, recipes, food suppliers, ingredients, philosophies, ownership, etc. We always hope that you have the same good, or great experience we had.
More Foodies News, Reviews & Recipes