Former Lucky Dill Deli Spot Transformed by Restaurateur Josh Cameron
One of the things you don't often notice or think about when strolling on the 200 block of Central Avenue in downtown St. Pete is that some of the buildings have a second floor. This includes the building on the corner of Central Ave & 3rd St. N., which used to house the Lucky Dill Deli.
Restaurateur Josh Cameron says that the building reminds him of the brewpubs back home in New South Wales, Australia where many pubs are historic two story buildings chock-full of character. That's why he decided to transform it into just that—Where's Jubes Aussie Brew Pub & Grill.
Josh bought the Lucky Dill Deli back in January 2017, and kept it running as such for a few years, and then shut it down for the transformation at the end of 2019. Then two things happened—the already arduous process of permitting in St. Pete, and the pandemic shutdown.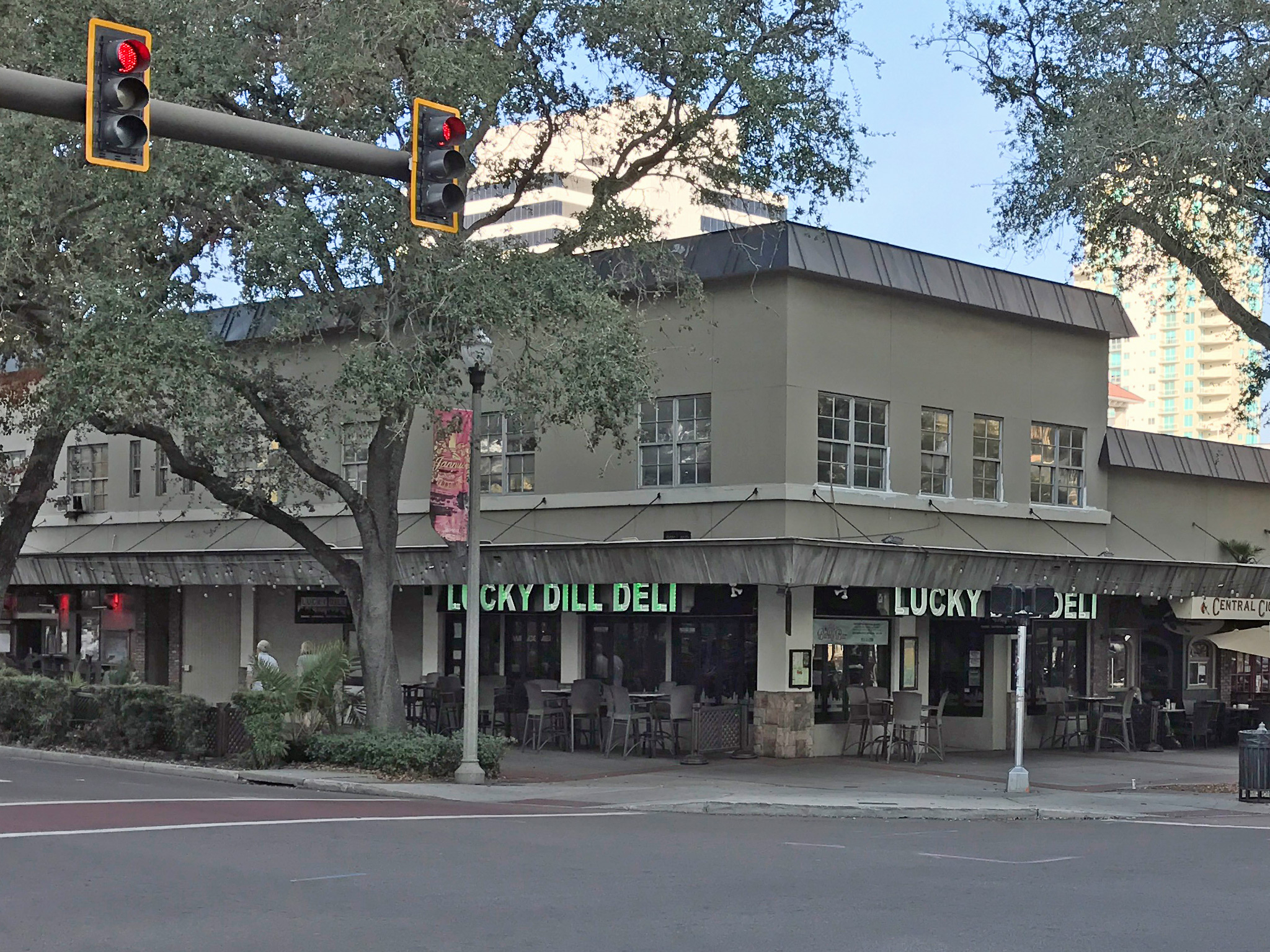 A few days ago, the press release for Where's Jubes came out, but we decided to wait until we could talk to Josh Cameron before publishing. Interestingly, the release says that Josh bought Lucky Dill in 2018, but he actually gave us a tour, and we published the news in 2017. When I asked Josh about this, he said, "Holy sh*t! Where is all this bloody time going!?!" He thought it was 2018, but it was 2017. We feel you, Josh. We totally feel you.
It turns out that I'm the first to ask the question, "Why is there no question mark in the name or the logo?" Josh laughed, and said, "Very good question. It's a bit of a bloody grammar faux pas there mate. Let me take that to the bloody marketing folk."
With Josh's great track record as a restaurant owner, we're not going to be concerned about a grammar detail, but I had to ask the question.
The historic building is over 100 years old, and it was originally a hotel.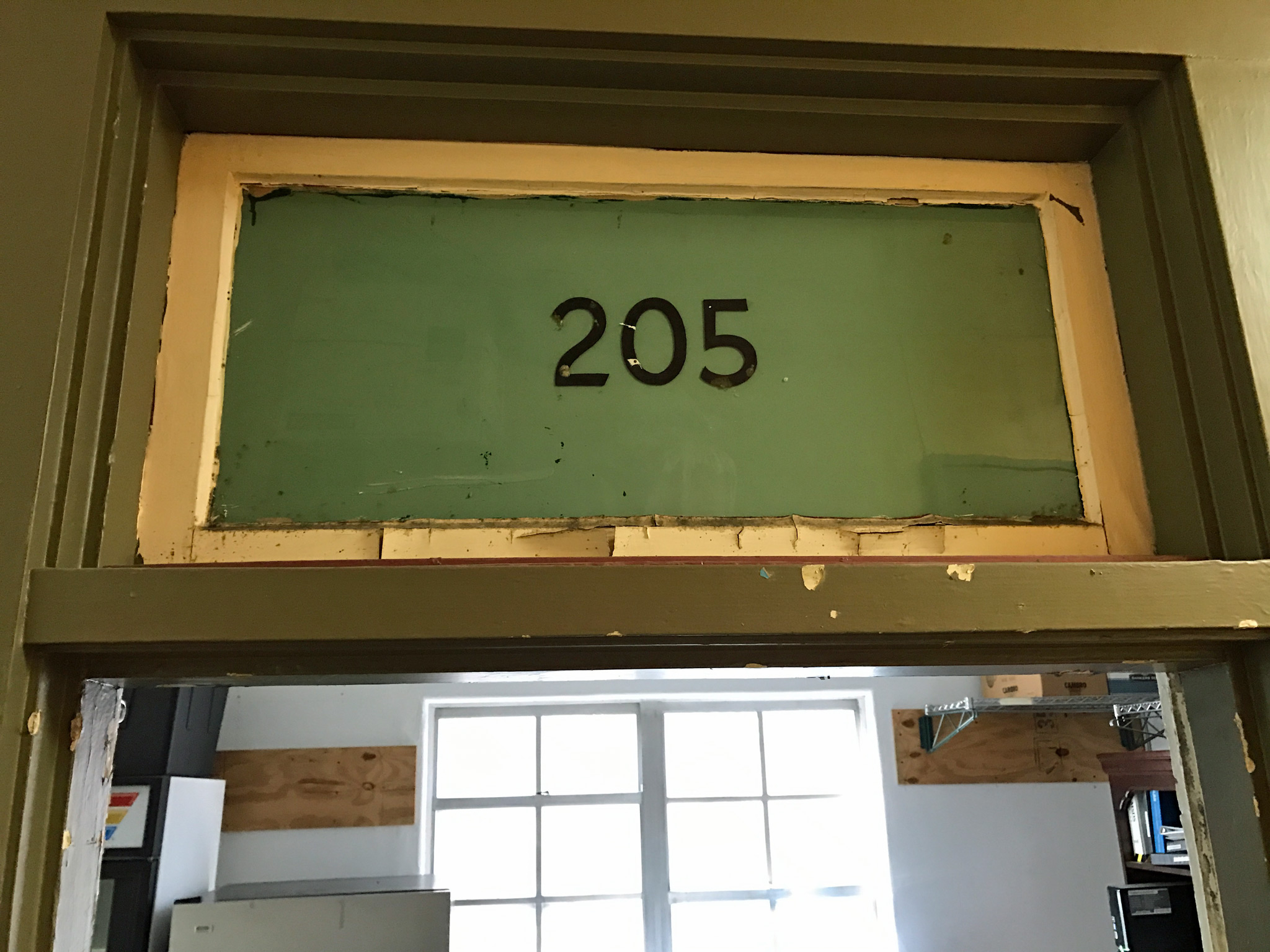 There was always a plan to do something with the second floor, but that will be phase two or three. They will start with just the ground floor space finally coming to fruition with Where's Jubes opening at the end of August.
"Jubes" was Josh's nickname back in Australia, and he was, just like now, always busy running several restaurants and was constantly on the move. This resulted in everyone frequently asking, "Where's Jubes?"
Just to get open, they will start with a "hoodless kitchen", and use commercial air fryers. Initially, there will be lots of sharables, and a few entrées. The full kitchen and full menu will come down the road as permits and work progress.
The sixteen hundred square foot pub will feature repurposed poplar from Australia, industrial steel, four brew tanks, and extensive outdoor lounge seating. "It's a modern, industrial buildout but with the warmth of Boston's Cheers" says Cameron. At Crafty Hospitality, our culture is customer-first. Warm hospitality and a feeling of familiarity for our guests is what we're aiming for."
Josh has quite a presence on the historic and bustling "first block". His Crafty Hospitality took over The Oyster Bar in 2013, Fortunato's Italian Market in 2016, which relaunched as Crafty Squirrel in 2018, and now the old Lucky Dill Deli becomes Where's Jubes. (Maybe Josh's nickname should be "The Energizer Bunny".)
Some of the food items in the press release are:
Rosemary Balsamic Spare Ribs – braised in balsamic & rosemary, slow cooked, then sautéed.
Aussie Burger – beef patty, bacon, cheese, egg, caramelized onion, pickled beets, tomato and lettuce.
Grilled Prime Rib – garlic mash, asparagus, burnt brown butter and thyme.
Beer Battered Wedges – potato in sweet chili, sour cream, and chives.
Sticky Date Pudding – served with bourbon infused ice cream.
There will also be meatless wings, and meatballs, tofu, curry, lamb, chicken, and beef dishes.
There's a lot happening on the beer side, and what follows is a fraction of it. All of the beers are named after Australian towns, "especially towns that have stupid (read naughty) names".
In partnership with award winning Australian Brewer, Brian Watson, Cameron has spent the last year importing and perfecting the malts, hops, and barleys using SmartBrew technology. He plans to open with eight to twelve varietals, brewing eighty to a hundred kegs a week. Paying homage to Australia, Cameron branded his beers with tributes to his birthplace. Brews will be served in custom glassware at ten and twenty ounces.
Cocklebiddy Porter
ABV: 5.3%
Hops: East Kent Golding
Color: Dark, deep ruby
On the nose: Caramel, toffee, and chocolate
Taste: Smooth, medium body with a lingering malty finish
About Cocklebiddy: No one actually knows what Cocklebiddy means, but it's famous for being home to the longest cave in the world – over 6km long, although 90% of it is under water. A very typical Aussie outback joke, the Nullarbor Links Golf Course is the world's longest golf course with the first hole in Ceduna, South Australia and the 18th hole 1365 km away at Kalgoorlie." Surrounded by mallee scrub, the observatory has studied the birdlife of the area for decades and has recorded over 230 different species including rare migratory birds like red-necked stints and ruddy turnstones which travel over 10,000 km from Siberia.
Booti Booti Brut IPA
ABV: 6.2%
Hops: Galaxy, Amarillo, Citra
Color: Pale Gold with slight haze
On the nose: Tropical and citrus with a light fruit salad Taste: Very dry, drier than my ex wife, but not as bitter
About Booti Booti: Booti Booti is a national park in New South Wales, Australia, 282 kilometres, by road, north-north-east of Sydney. The holiday town of Forster-Tuncurry lies immediately to the north. It gets its name from Buti But, the local Worimi Aboriginal word meaning "plenty of honey". 654 species of native plants makeup Booti Booti National Park, and 17% of the park is classified as rainforest. Park go-ers enjoy hiking, swimming, birdwatching, and in the winter – whale watching.
Pleasure Point Light Pale Ale
ABV: 3.5%
Hops: Cascade, Amarillo Color: Pale with a slight haze
On the nose: Good body with a touch of complete malt
Taste: Citrus, tropical, and floral notes with a light, pleasurable finish
About Pleasure Point: Pleasure Point is a small suburb, in south-western Sydney, in the state of New South Wales, Australia. Pleasure Point is 27 km south west of the Sydney central business district, in the local government area of the City Of Liverpool. Pleasure Point is a geographical formation on the southern bank of the Georges River which lends its name to the suburb. The only adjacent suburbs are Voyager Point, Sandy Point and Holsworthy. East Hills and Picnic Point are located on the opposite bank of the Georges River. The suburb has been around for more than 30 years.
Shag Point Pale Ale
ABV: 4.8%
Hops: Motueka
Color: Sparkling with a light haze, pale
On the nose: Intense citrus and tropical fruit Taste: Well balanced, crisp, clean, and refreshing
About Shag Point: Shag Point is in Central of South Australia on the Southern Ocean. It is in the local government area of 'Streaky Bay'. The 'Streaky Bay' local government area is classified as a 'District Council'. For thousands of years, the area around Streaky Bay has been inhabited by the Wirangu people.
Crackenback Wheat
ABV: 5.0%
Hops: Pacific Jade, Cascade
Color: Pale
On the nose: Light Malt, fruit dominant Taste: Light and crisp
About Crackenback: Called the "snowy mountains", it's a small New South Wales Rural Location within the local government area of Snowy Monaro Regional, it is located approximately 378kms from the capital of Sydney covering an area of 84.542 square kilometers.The Crackenback Range is located within Kosciuszko National Park and the outskirts of the Thredbo River Valley between Jindabyne and Thredbo.
Bong Bong IPA
ABV: 6.0%
Hops: Mosaic, Citra
Color: White and hazy
On the nose: Citrus, juicy fruit, tropical, and delicious Taste: Full, rich, and juicy
——————————————————————
Where's Jubes
277 Central Ave
St. Petersburg, FL 33701
Where's Jubes Website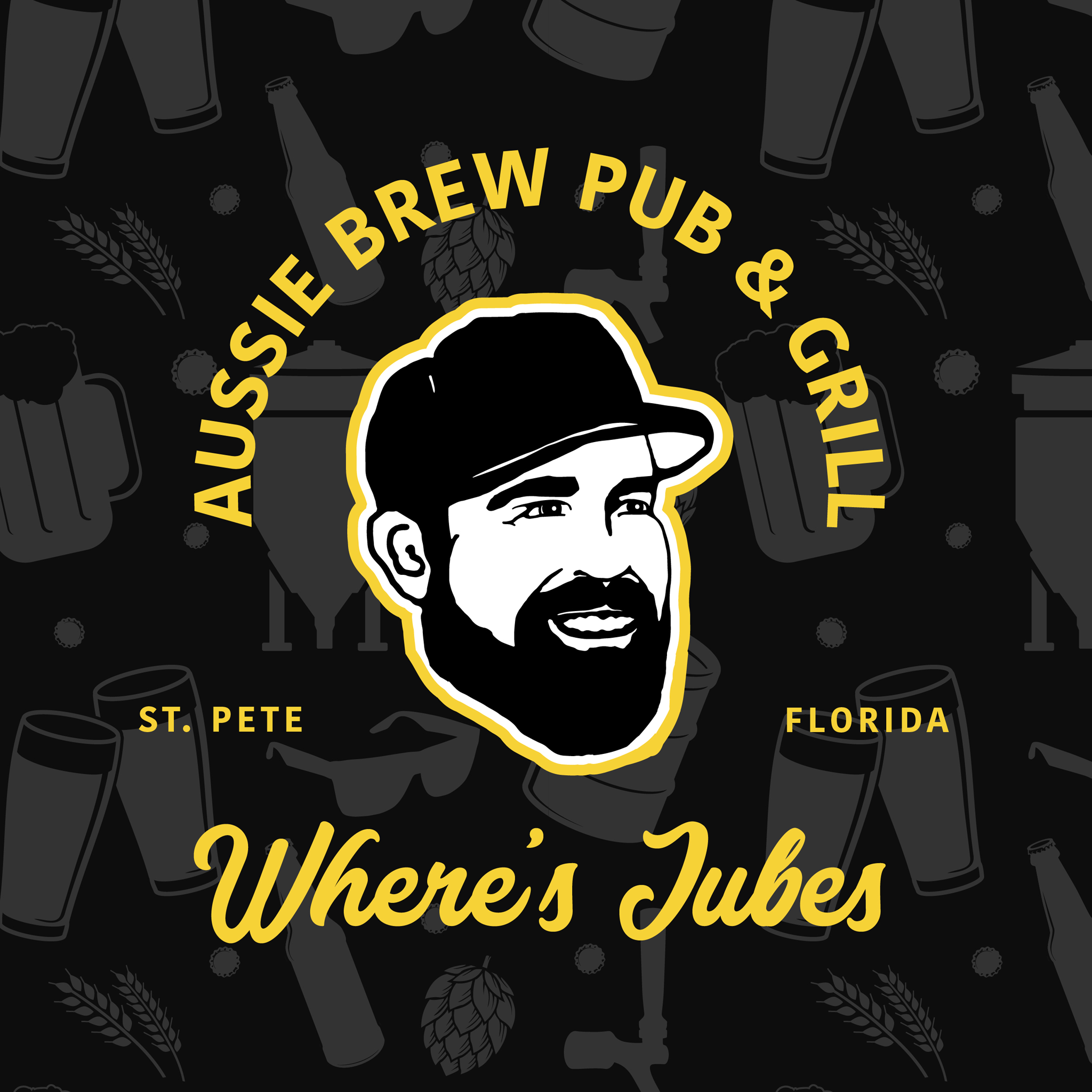 Readers Rating

Rated 5 stars




5

/ 5 (

Reviewers

)

Spectacular
---
Former Lucky Dill Deli spot in downtown St. Petersburg reopens as Where's Jubes, an Australian Brew Pub by restaurateur, Josh Cameron.