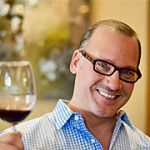 Kevin Godbee · Mar 4, 2020 · 0 min read
Speaking with Chef and Co-Owner of Grace Restaurant, Marlin Kaplin, by phone yesterday, we learned of their new endeavor, Gracie Pasta & Provisions.
Right next to their current location, coming in May 2020, they will have an Italian market where they make fresh pasta every day. There will be pasta-making classes as well. You will be able to buy pasta-making machines and other provisions such as sauces and wine.
Fresh, hand crafted pastas, stuffed fresh pastas, sauces, soups, pasta salads, fresh baked bread, flowers, cheese & charcuterie boards, housewares, eventually wines. When William Dean Chocolates get back to production, they'll be carrying their products as well.
Grace has recently expanded their pasta selections on the restaurant menu, and a couple of months ago started making all of their pastas fresh in-house. The new market with fresh pasta was only a natural progression.
We often debate about the usefulness of the word, "authentic". However, when you have an Italian guy, recently immigrated from Italy, named Giuseppe, in the back making pasta... it doesn't get much more authentic than that.
Italian Food Shop with fresh made pasta, sauces & wine