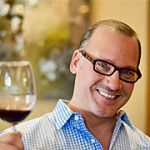 Kevin Godbee · Feb 9, 2018 · 3 min read
One of the biggest questions on the minds of local foodies for the last year has been, "When is Flûte & Dram opening?" "Are they ever going to open?" "It seems like it's been a year and a day!" Close. A year and three days have gone by since we first told you about what was originally named Flûte. Since then, some things have changed. Flûte obtained a liquor license and became Flûte & Dram. It might be stereotyping a little, but now the guys have a reason to go too. Typically, women get more excited about champagne than men do, and that was certainly the case with all of the reactions on social media.
In case you aren't sure where 234 Beach Drive is, it's next to the frog.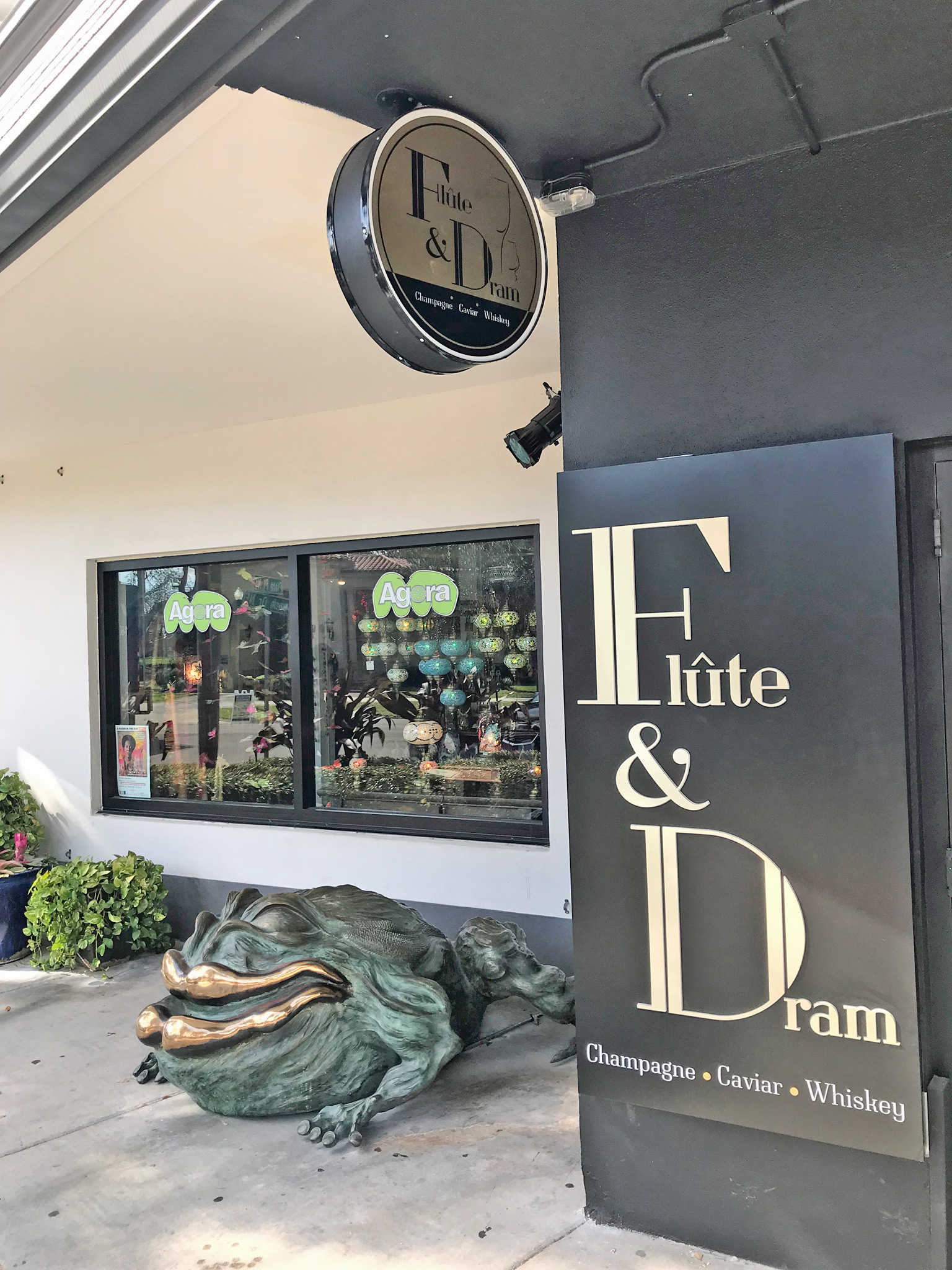 We had a private viewing of Flûte & Dram today, but no photos of the inside were allowed. It's an intimate space. The décor is classic and elegant. There is muted abstract wallpaper, a granite top bar, and the nicest leather bar chairs we have ever seen. We don't call them bar stools, as they have a back and armrests, which we love. They are similar to the below photo. There are phone charging jacks and purse hooks near most every seat at the bar, and the bathrooms are as elegant as the rest of the place.
Flûte & Dram's goal is to be open for Race Weekend when the Firestone Grand Prix takes place March 9-11, 2018. They emphasized that this is NOT a promise, but a hope.
Here is what IS definite. They will have a most impressive selection of Champagnes, sparkling wines, and whiskeys, scotch and bourbons, and this is the main focus.
Craft cocktails? Not really their focus. There are enough other joints doing that, and Flûte & Dram wants to complement their neighbors rather than compete with them. Other liquors will be available, but with a limited selection. They will have some mid-tier and top shelf. There will be a limited, but impressive wine list.
Another aspect that we really love is that there will be an emphasis on education. Us foodies love learning new things about the nuances of champagne, how it's processed, what the different types are, and what pairs well with them. The same goes for the whiskeys.
The food will of course be caviar, and there will also be small plates. The food's main purpose is to pair with the different imbibes. We love this too, and that there are small plates so we can try more comestibles.
There will be a small selection of cigars for connoisseurs, also with an emphasis on pairings. Smoking is outside only, and there won't be huge plumes of smoke, as one "sips" the cigar just like he or she sips the scotch. It will be nothing like Central Cigars. It's pretty well-known that Greg Haddad, owner of Central Cigar & Ruby's Elixir has teamed up with successful restaurateur Tony Mangiafico, Chef and Co-owner of Gratzzi Italian Grille.
Back in late-November at Gratzzi, we were lucky enough to sample a few of the caviars that will be at Flûte & Dram.
Flûte & Dram is coming soon. How soon? Very soon!
Note: Hours listed below are subject to change.
Specializing in Champagne, Sparkling Wines, Whiskeys, and Caviar with an emphasis on education.