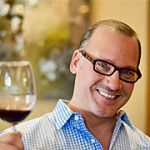 Kevin Godbee · Oct 31, 2017 · 3 min read
Sea Dog Treasure Island - It Was Worth the Wait
After years in the making, and 9-months of construction, today at noon, Sea Dog opened to the public. Last night, St. Petersburg Foodies attended the private ribbon cutting, and we were quite impressed in several ways. Back in June we published a piece showing the place under construction, here. It sure is a lot prettier now. This is definitely not a beach dive with an abundance of frozen, fried foods. Nope. Everything is brand new here. The interior design is sleek, modern, and industrial with shipyard themes. There are two floors of indoor and outdoor space with great water views from both. They have their own brewery on-site.
The kitchen is brand new, and huge. Almost all of the food is fresh and house-made. The GM, Charlie Breakiron, tells us that they have separate walk-ins for both fresh produce and fresh proteins, and that the freezer is the most underutilized equipment in the kitchen. They also have a brand new smoker and smoke all of their own meats, including; smoked fish spread (Which got rave reviews the night before. We didn't get to try it yet.), ribs, chicken, turkey (on the Roasted Turkey Havarti Sandwich), and all of the wings.
All of the food we sampled (and there were a lot of samples) was delicious and multi-dimensional in flavors and textures. This is gastro-pub level quality and variety. Above is the Drunken Burger done as a slider for the event. It is a full-size burger on the menu. It was juicy and tasty.
The beers we tasted–I think there were 7 or 8–were great! We liked every one of them, and we're not beer drinkers. Some of the samples from the brewery were Maple Bacon Stout (tastes like coffee), Trick-O-Treater (tastes like peanut butter & chocolate), Pumpkin Head (tastes like pumpkin pie). The samples were coming at a rapid pace. I think we also had; Blueberry Wheat Ale, Raspberry Ale, Raspberry Chocolate Stout, Sunny Ale, Honey Porter, and a few others.
One of the drinks that we enjoyed quite a bit was the Wild Bluepaw Cooler - Ice Pik Vodka (their own brand), Real Blueberry Syrup topped with Sea Dog Blueberry Wheat Ale and blueberries.
All of the imbibes were fresh and clean, and nothing was cloying or too bitter.
The space is huge with live entertainment, pool tables, foosball, and other games.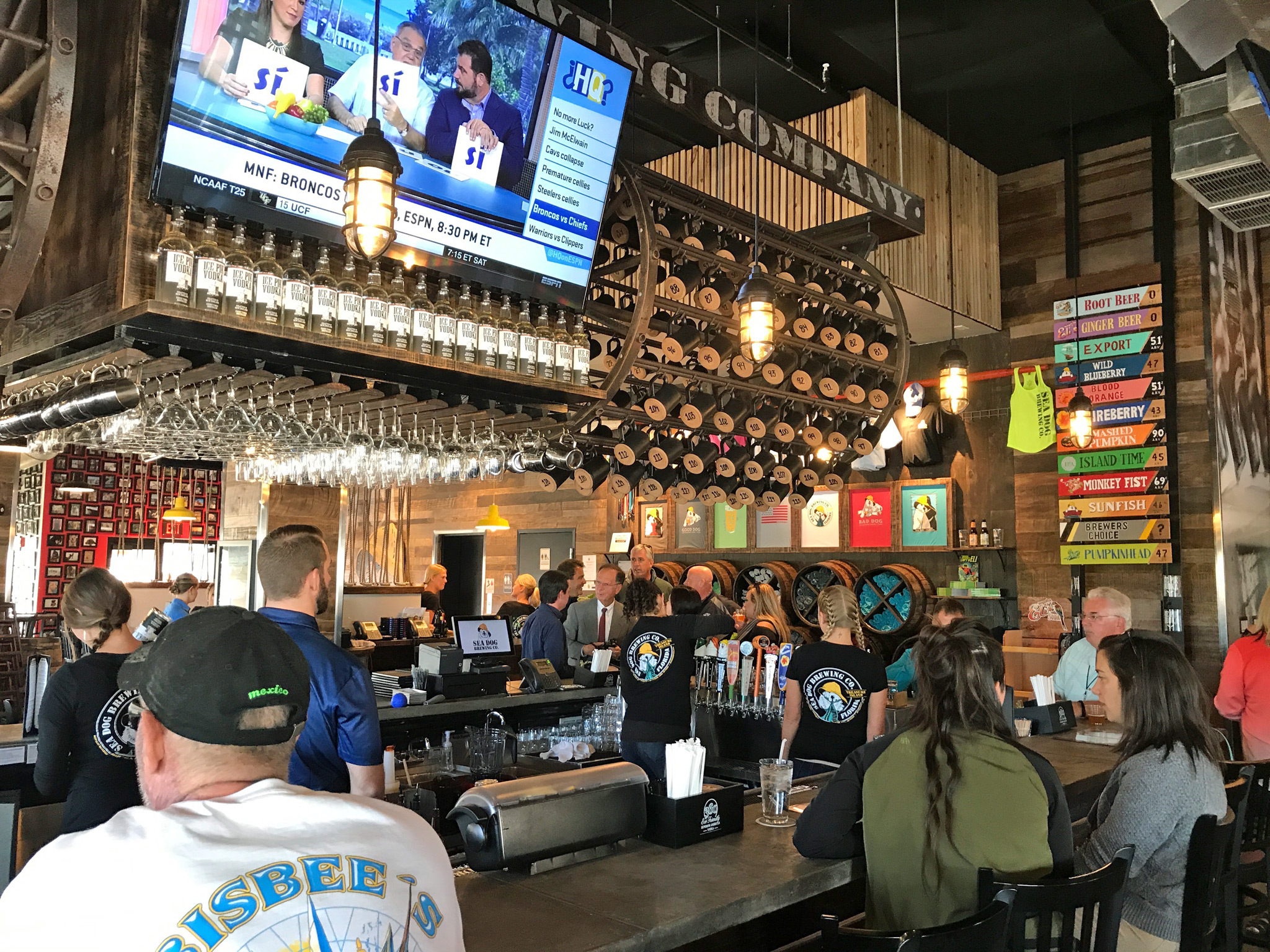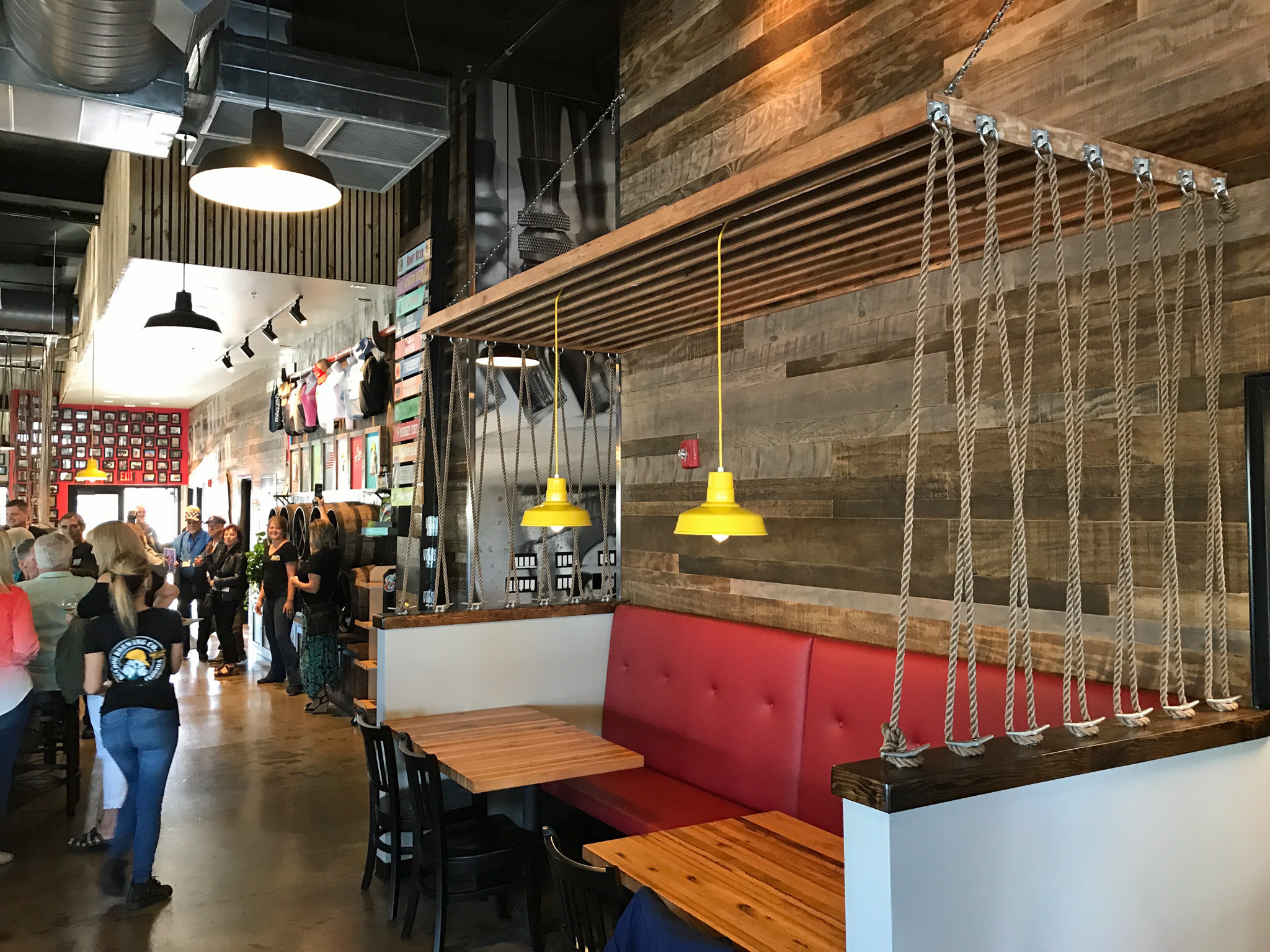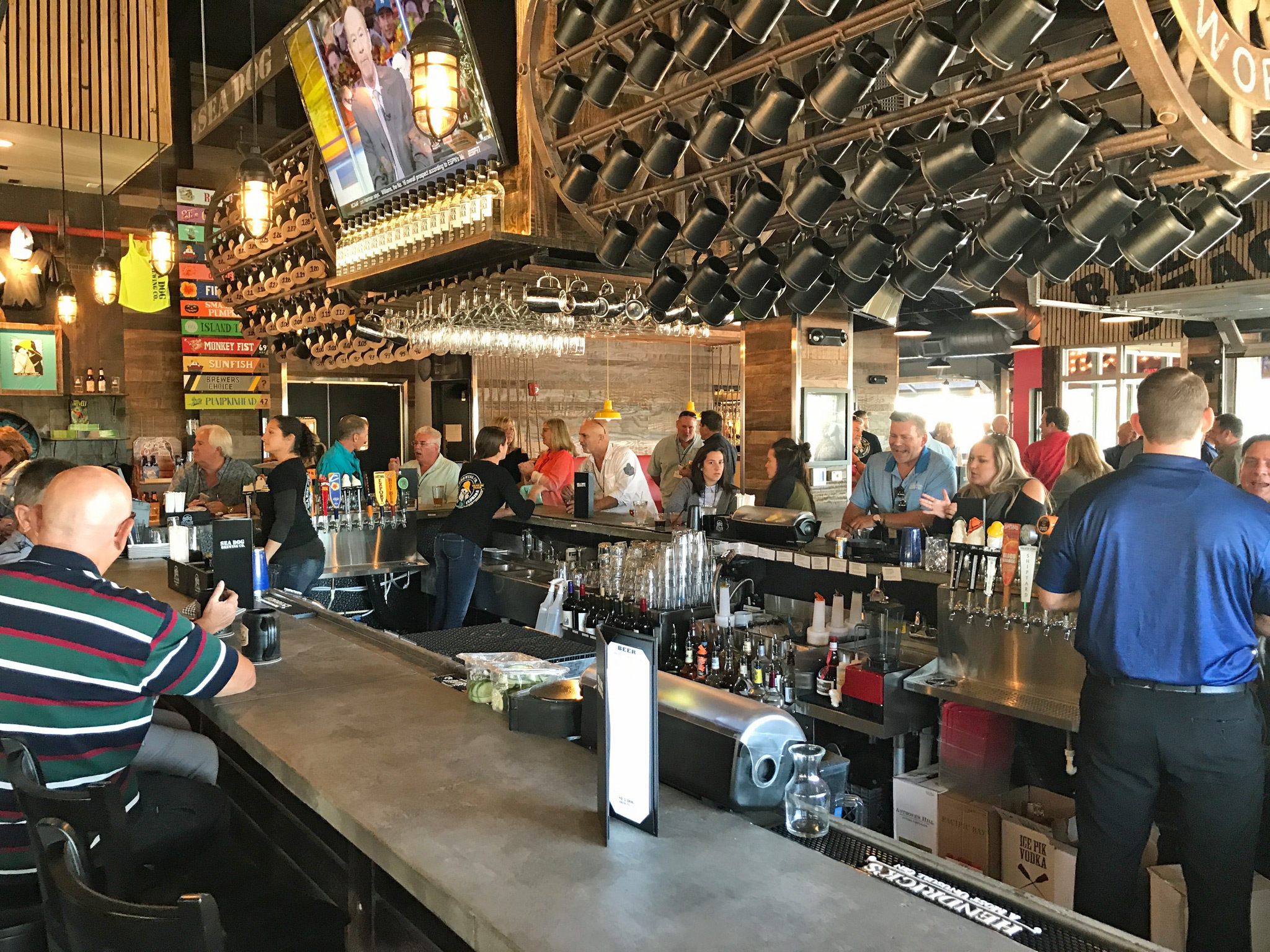 Indoor / Outdoor brewery and restaurant accessible by boat, and car. Great fresh food, water views, entertainment and on-site parking.