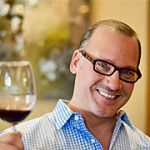 Kevin Godbee · Mar 31, 2020 · 1 min read
Best of Compilation #2 from 2019
Welcome to the St. Petersburg Foodies Podcast Episode 83! Today's episode of the St. Petersburg Foodies Podcast is our 2nd special edition because of the mayhem caused by COVID-19. We will have a series of clips from 2019, including Gloria West's Fast Five Questions, Bloopers from 2018, Pete Boland - The Galley, Rachel Bennett - The Library, Kelley Duff - Pizza Box, and Tom Woodard - Pom Pom's. On the front end, I'll give a brief recap of the last couple of weeks, and on the backend, we actually have some exciting news, so listen to the entire episode so you don't miss anything.
Listen right here with our player above, or use your favorite podcast listening app below.
The St. Petersburg Foodies Podcast features interviews with chefs, restaurateurs, sommeliers, bartenders, and more, and covers the burgeoning food scene in St. Petersburg, Florida. Episodes air every Tuesday.
This episode of the St. Petersburg Foodies Podcast is brought to you by Noble Crust, Pacific Counter, Buya Ramen, and Engine No. 9. Please keep them in mind the next time you are hungry for some fantastic food.
Our announcer is Candice Aviles from Food for Thought  and Channel 10 News. Our theme music is provided by The Chris Walker Band.
Best of Compilation 2 from 2019