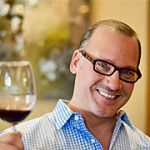 Kevin Godbee · Aug 27, 2019 · 1 min read
Interview with Andy Salyards from Urban Brew & BBQ
Welcome to the St. Petersburg Foodies Podcast Episode 52! Our featured interview today is with Andy Salyards, the owner of Urban Brew & BBQ in the Grand Central District of St. Pete. Urban has a new focus on bourbon, and we get drunk drinking a lot of bourbon through most of the interview. There is also a surprise announcement on a new place that Andy is opening, so don't miss the end of the interview. Speak Easy comes back from last week with their new EP, "Bloom!". We'll have Brendon Porter & Eric Yoder from the band. We feature their song, "All Wrong".
Listen right here with our player above, or use your favorite podcast listening app below.
The St. Petersburg Foodies Podcast features interviews with chefs, restaurateurs, sommeliers, bartenders, and more, and covers the burgeoning food scene in St. Petersburg, Florida. Episodes air every Tuesday.
This episode of the St. Petersburg Foodies Podcast is brought to you by Pacific Counter, Salty J's, The Brass Bowl Kitchen & Juicery, Club Savor, Buya Ramen, and Engine No. 9. Please keep them in mind the next time you are hungry for some fantastic food.
Our announcer is Candice Aviles from Meet the Chef and Channel 10 News. Our theme music is provided by The Chris Walker Band.
Links: