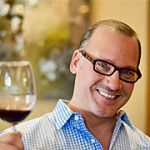 Kevin Godbee · Jan 5, 2021 · 1 min read
Interview with Khris Johnson from Green Bench Brewing
Welcome to the St. Petersburg Foodies Podcast Episode 123! On today's episode, we interview the Co-Owner and Head Brewer of Green Bench Brewing, Khristopher Johnson. Green Bench is St. Petersburg's first microbrewery. We talk about beer, mead, and cider, the shortage of aluminum cans due to COVID-19, and we even talk a little southern barbecue.  What do you think is more complicated, making beer, or making wine? Listen and find out. After the interview, we talk about our weekend lunch at Greenstock, which is a Chef-driven and ingredient-focused salad and wraps, fast casual eatery right in the heart of downtown St. Pete. I finally got a wrap, and it was heavenly.
Listen right here with our player above, or use your favorite podcast listening app below.
The St. Petersburg Foodies Podcast features interviews with chefs, restaurateurs, sommeliers, bartenders, and more, and covers the burgeoning food scene in St. Petersburg, Florida. Episodes air every Tuesday.
This episode of the St. Petersburg Foodies Podcast is brought to you by Greenstock, Rollin' Oats, The Zest Podcast, Noble Crust, Buya Ramen, and Engine No. 9. Please keep them in mind the next time you are hungry for some fantastic food.
Our announcer is Candice Aviles from Food for Thought  and Channel 10 News. Our theme music is provided by The Chris Walker Band.
Interview with Khris Johnson from Green Bench Brewing, Co.