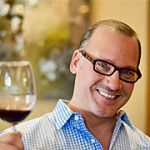 Kevin Godbee · Nov 26, 2019 · 1 min read
Interview with Betty Fox from The Betty Fox Band
Welcome to the St. Petersburg Foodies Podcast Episode 65! This is a special episode dedicated to Tampa Bay gospel & soul singer / songwriter Betty Fox! This is one of our best interviews ever with some great hilarious stories, and some sad ones too. We certainly talk food, and we also go in-depth on the background of four of the songs on the soon-to-be released album, titled, "Peace in Pieces". We'll have preview clips of the first three tracks, and play the full version of the title track. We laughed. We cried. We made ourselves hungry talking about food... and we jammed out to some amazing tunes. Check it out right here!
Listen right here with our player above, or use your favorite podcast listening app below.
The St. Petersburg Foodies Podcast features interviews with chefs, restaurateurs, sommeliers, bartenders, and more, and covers the burgeoning food scene in St. Petersburg, Florida. Episodes air every Tuesday.
This episode of the St. Petersburg Foodies Podcast is brought to you by Pacific Counter, The Brass Bowl Kitchen & Juicery, Buya Ramen, and Engine No. 9. Please keep them in mind the next time you are hungry for some fantastic food.
Our announcer is Candice Aviles from Food for Thought  and Channel 10 News. Our theme music is provided by The Chris Walker Band.
Links: