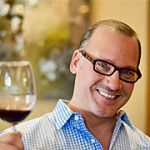 Kevin Godbee · Oct 27, 2020 · 1 min read
Interview with Brian & Lindsay Rosegger of Lost Coast Oyster Co.
Welcome to the St. Petersburg Foodies Podcast Episode 113! On today's episode, we interview Brian & Lindsay Rosegger from the Lost Coast Oyster Co. St. Pete is all about local, and these are the only local oysters available in St. Pete. They are some of the best oysters we've ever had, and they usually sell out fast. Find out where you can get them during the interview, to either take home, or eat at restaurants. Two days from now, Thursday, October 29th there is an event at Alto Mare that you'll hear about, along with everything you ever need to know about oysters. So, take a listen, and then you can impress your friends with all of your amazing oyster knowledge. Also on this episode, join us for lunch at Greenstock for the best salads or wraps you'll find right in the heart of downtown St. Pete.
Listen right here with our player above, or use your favorite podcast listening app below.
The St. Petersburg Foodies Podcast features interviews with chefs, restaurateurs, sommeliers, bartenders, and more, and covers the burgeoning food scene in St. Petersburg, Florida. Episodes air every Tuesday.
This episode of the St. Petersburg Foodies Podcast is brought to you by Greenstock, Rollin' Oats, The Zest Podcast, Noble Crust, Buya Ramen, and Engine No. 9. Please keep them in mind the next time you are hungry for some fantastic food.
Our announcer is Candice Aviles from Food for Thought  and Channel 10 News. Our theme music is provided by The Chris Walker Band.
Lost Coast Oyster Co. Interview