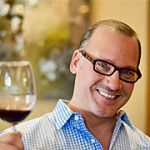 Kevin Godbee · Apr 27, 2021 · 1 min read
Interview with Don Nguyen - Our Go-To Guy for Asian Food Questions
Welcome to the St. Petersburg Foodies Podcast Episode 139! On today's episode, we interview Don Nguyen in this special episode solely dedicated to Asian cuisine. Just a few of the things we talk about include, the evolution of Asian cuisine, hidden gem hole in the wall local eateries, fish sauce, myriad types of soy sauce, Asian cooking, why there is no cheese in Asian cuisine, or is there?, and a whole lot more in this extended longest episode ever on all things Asian cuisine. After Don, we make Korean BBQ with the flank steak from St. Pete Meat & Provisions.
Listen right here with our player above, or use your favorite podcast listening app below.
The St. Petersburg Foodies Podcast features interviews with chefs, restaurateurs, sommeliers, bartenders, and more, and covers the burgeoning food scene in St. Petersburg, Florida. Episodes air every Tuesday.
This episode of the St. Petersburg Foodies Podcast is brought to you by Trophy Fish, Datz, St. Pete Meat & Provisions, Rollin' Oats, The Zest Podcast, Noble Crust, Buya Ramen, and Engine No. 9. Please keep them in mind the next time you are hungry for some fantastic food.
Our announcer is Candice Aviles from Food for Thought  and Channel 10 News. Our theme music is provided by The Chris Walker Band.
Don Nguyen Interview