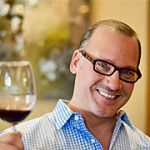 Kevin Godbee · Mar 5, 2019 · 1 min read
Interview with Laura Reiley, Now with The Washington Post
Welcome to the St. Petersburg Foodies Podcast Episode 27. Our featured interview today is with Laura Reiley. Laura was the food critic for The Tampa Bay Times for ten years, and just yesterday started her new job at The Washington Post. She will no longer be a food critic, but she will be writing about food. We talk to Laura about how she judges different types of restaurants based on what they are trying to be, what she thinks of the review site Yelp, and dishonesty and misrepresentation in the food system.
Today, March 5th is Laura's birthday, so wish her a happy!
I can't help but think that one of my questions inspired one of Laura's last articles for The Tampa Bay Times—"Six ways to be a smarter diner".
Listen right here with our player above, or use your favorite podcast listening app below.
The St. Petersburg Foodies Podcast features interviews with chefs, restaurateurs, sommeliers, bartenders, and more, and covers the burgeoning food scene in St. Petersburg, Florida. Episodes air every Tuesday.
This episode of the St. Petersburg Foodies Podcast is brought to you by Annata Restaurant & Wine Bar, Engine No. 9, and Alto Mare Fish Bar.
Please keep them in mind the next time you are hungry for some fantastic food.
Our announcer is Candice Aviles from Meet the Chef and Channel 10 News. Our theme music is provided by The Chris Walker Band.
Links:
Laura Reiley joins The Post as a food business reporter