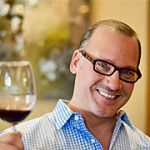 Kevin Godbee · Oct 15, 2019 · 1 min read
Interview with Tammy Gail from Savor St. Pete
Welcome to the St. Petersburg Foodies Podcast Episode 59! Our featured interview today is with Tammy Gail, the President of Savor St. Pete. Savor St. Pete is a huge food & drink event in North Straub Park in downtown St. Pete on November 2nd & 3rd. We will be announcing the two winners of 2-free tickets to Savor St. Pete during the show! Also, a new TV cooking competition, "Cooking with Rock Stars" will film at the event on Saturday and Sunday. Find out who the rock stars are during our interview with Tammy. Our musical guests today are Josh & Chantel Lester from Love and Lament. We will feature their new cover of "I Melt with You". We start the show with a super delicious recipe from Abby for Sweet Potato, Prosciutto and Apple Galette.
Listen right here with our player above, or use your favorite podcast listening app below.
The St. Petersburg Foodies Podcast features interviews with chefs, restaurateurs, sommeliers, bartenders, and more, and covers the burgeoning food scene in St. Petersburg, Florida. Episodes air every Tuesday.
This episode of the St. Petersburg Foodies Podcast is brought to you by Rollin' Oats, Pacific Counter, Salty J's, The Brass Bowl Kitchen & Juicery, Buya Ramen, and Engine No. 9. Please keep them in mind the next time you are hungry for some fantastic food.
Our announcer is Candice Aviles from Food for Thought  and Channel 10 News. Our theme music is provided by The Chris Walker Band.
Links:
Sweet Potato, Prosciutto and Apple Galette Recipe