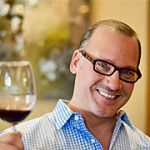 Kevin Godbee · Sep 29, 2020 · 1 min read
Interview with Executive Chef Lee Aquino from the New St. Pete Pier Restaurants
Welcome to the St. Petersburg Foodies Podcast Episode 109! On today's episode, we interview Executive Chef Lee Aquino. Lee heads up three of the new locations at the new St. Pete Pier, including; The Driftwood Cafe, Teak Restaurant, and the rooftop bar Pier Teaki. Under the same ownership, Lee also heads up The Birch & Vine, and the rooftop bar The Canopy at The Birchwood Hotel on Beach Drive. We'll be talking about some quite creative, yet approachable eats and treats. After Lee, we have Greenstock salads for lunch, and Lori tells how she recently started Weight Watchers, and that her salad is only two points out of 30 for the day. It's also quite tasty.
Listen right here with our player above, or use your favorite podcast listening app below.
The St. Petersburg Foodies Podcast features interviews with chefs, restaurateurs, sommeliers, bartenders, and more, and covers the burgeoning food scene in St. Petersburg, Florida. Episodes air every Tuesday.
This episode of the St. Petersburg Foodies Podcast is brought to you by Rollin' Oats, The Zest Podcast, Noble Crust, Buya Ramen, and Engine No. 9. Please keep them in mind the next time you are hungry for some fantastic food.
Our announcer is Candice Aviles from Food for Thought  and Channel 10 News. Our theme music is provided by The Chris Walker Band.
Interview with Executive Chef Lee Aquino