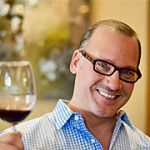 Kevin Godbee · Jan 15, 2019 · 1 min read
Interview with Max Glazer from The Shave Cave
Welcome to the St. Petersburg Foodies Podcast Episode 20. For our opening conversational segment, we will discuss the difference between food writers and food critics, and tell you why we are not critics. Our featured interview today is with Max Glazer of The Shave Cave. It's our second in a series of interviewing restaurant customers that are not in the food business, but happen to be local independent business owners. Our featured local musician is Danielle Mohr & HoneyWhat. Their album Live at the Hive came out last fall. We have a great interview with Danielle, and feature the band's original song, Undercover Lover.  Cheers!
Listen right here with our player above, or use your favorite podcast listening app below.
The St. Petersburg Foodies Podcast features interviews with chefs, restaurateurs, sommeliers, bartenders, and more, and covers the burgeoning food scene in St. Petersburg, Florida. Episodes air every Tuesday.
This episode of the St. Petersburg Foodies Podcast is brought to you by Annata Restaurant & Wine Bar, Engine No. 9, and Alto Mare Fish Bar.
Please keep them in mind the next time you are hungry for some fantastic food.
Our announcer is Candice Aviles from Meet the Chef and Channel 10 News. Our theme music is provided by The Chris Walker Band.
Links: