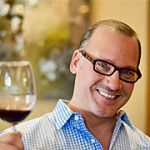 Kevin Godbee · Dec 29, 2020 · 1 min read
Interview with Shannon O'Malley & Brad Doyle from Brick Street Farms
Welcome to the St. Petersburg Foodies Podcast Episode 122! On today's episode, we interview Shannon O'Malley and Brad Doyle from Brick Street Farms. Brick St. started with three shipping containers / farms in 2016. They now have 17 environment controlled farms, placement at Publix, a 1,200 sq. ft. market, and a new company, Thrive Containers. Thrive provides growing containers with training and support to others that want to be in the controlled environment farming business. Brick Street is also now the new owner of Urban Canning Co., which is being relaunched after the new year working with the original founder, Illene Sofranko. At the top of the show, we discuss the book "The Language of Food: A Linguist Reads the Menu".
Listen right here with our player above, or use your favorite podcast listening app below.
The St. Petersburg Foodies Podcast features interviews with chefs, restaurateurs, sommeliers, bartenders, and more, and covers the burgeoning food scene in St. Petersburg, Florida. Episodes air every Tuesday.
This episode of the St. Petersburg Foodies Podcast is brought to you by Greenstock, Rollin' Oats, The Zest Podcast, Noble Crust, Buya Ramen, and Engine No. 9. Please keep them in mind the next time you are hungry for some fantastic food.
Our announcer is Candice Aviles from Food for Thought  and Channel 10 News. Our theme music is provided by The Chris Walker Band.
Shannon O'Malley & Brad Doyle Interview