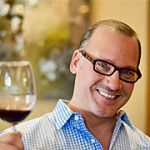 Kevin Godbee · Jan 8, 2019 · 2 min read
Interview with Tigran Khachaturyan & Artem Kucherenko from Sola Bistro & Wine Bar
Welcome to the St. Petersburg Foodies Podcast Episode 19. For our opening conversational segment, we will be talking about an email we received from a restaurant customer that showed up 3 mins after lunch service ended, but 2-hours before dinner. They couldn't get lunch and will never go back. We asked some industry people what they thought and got some polarized responses. Our guests today are the owner and chef from Sola Bistro & Wine Bar - Tigran Khachaturyan & Artem Kucherenko. They brought a couple bottles of wine with them, and we had a lot of fun! Our featured local musician is Gloria West. Gloria's new album 'Dem Keys Deluxe Edition just came out. It is available as an old school vinyl record (in red vinyl - how cool!), and of course as a digital download. It has three bonus songs that are not on the previously released CD. We have a few sample clips as well as a complete song for your listening pleasure. Cheers!
Listen right here with our player above, or use your favorite podcast listening app below.
The St. Petersburg Foodies Podcast features interviews with chefs, restaurateurs, sommeliers, bartenders, and more, and covers the burgeoning food scene in St. Petersburg, Florida. Episodes air every Tuesday.
This episode of the St. Petersburg Foodies Podcast is brought to you by Annata Restaurant & Wine Bar, Engine No. 9, and Alto Mare Fish Bar.
Please keep them in mind the next time you are hungry for some fantastic food.
Our announcer is Candice Aviles from Meet the Chef and Channel 10 News. Our theme music is provided by The Chris Walker Band.
Links:
Sola Bistro & Wine Bar
Gloria West Music