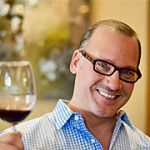 Kevin Godbee · Nov 17, 2020 · 1 min read
Interview with Sef Gonzalez from BurgerBeast.com
Welcome to the St. Petersburg Foodies Podcast Episode 116! On today's episode, we interview Sef Gonzalez from BurgerBeast.com. He is a hamburger and comfort food aficionado, food event organizer, has his own bottled condiments, and his own burger creations as a pop-up in different Miami restaurants. He's been food blogging since 2008, and just released his book, "All About the Burger". At the top of the show we discuss James beard - the man, the house, the foundation, and the awards, and Kevin's recent experience with Sichuan Peppercorns.
Listen right here with our player above, or use your favorite podcast listening app below.
The St. Petersburg Foodies Podcast features interviews with chefs, restaurateurs, sommeliers, bartenders, and more, and covers the burgeoning food scene in St. Petersburg, Florida. Episodes air every Tuesday.
This episode of the St. Petersburg Foodies Podcast is brought to you by Greenstock, Rollin' Oats, The Zest Podcast, Noble Crust, Buya Ramen, and Engine No. 9. Please keep them in mind the next time you are hungry for some fantastic food.
Our announcer is Candice Aviles from Food for Thought  and Channel 10 News. Our theme music is provided by The Chris Walker Band.
Interview with Sef Gonzalez aka Burger Beast