Being in Florida, the land of vacations, fun and casualness, the term "Fine Dining" is not a favorite of some restaurateurs here as they are concerned it might make their establishment unapproachable to some potential customers. There was one restaurant where I described the food as "gourmet", and was asked by the owner to not use that word for the same reason.
"Upscale-Casual" was where we landed as the compromise.
For our purposes of comprising a list of the best upscale-casual restaurants in the St. Petersburg area, we will use our own guidelines that focus more on the quality level of the ingredients used, the chef's treatment of these ingredients, how they are presented, and creativity of the dishes.
The atmosphere, level of service, knowledge of staff, and dress codes are areas that come into the definition of fine dining. There are definitely some establishments on this list that meet the exact definition of fine dining.
There are others on this list where the food and presentation are at a fine dining level, but the decor may be a little more relaxed. They might be considered casually high-end having a casual atmosphere with the best quality food, and excellent chef skills, or serving delectable delights not commonly found elsewhere.
Not all of the restaurants require reservations, but I highly suggest making them for any you choose. (Brick & Mortar does not take reservations.)
IL Ritorno
449 Central Ave N #101
St. Petersburg, FL 33701
(727) 897-5900
IL Ritorno Website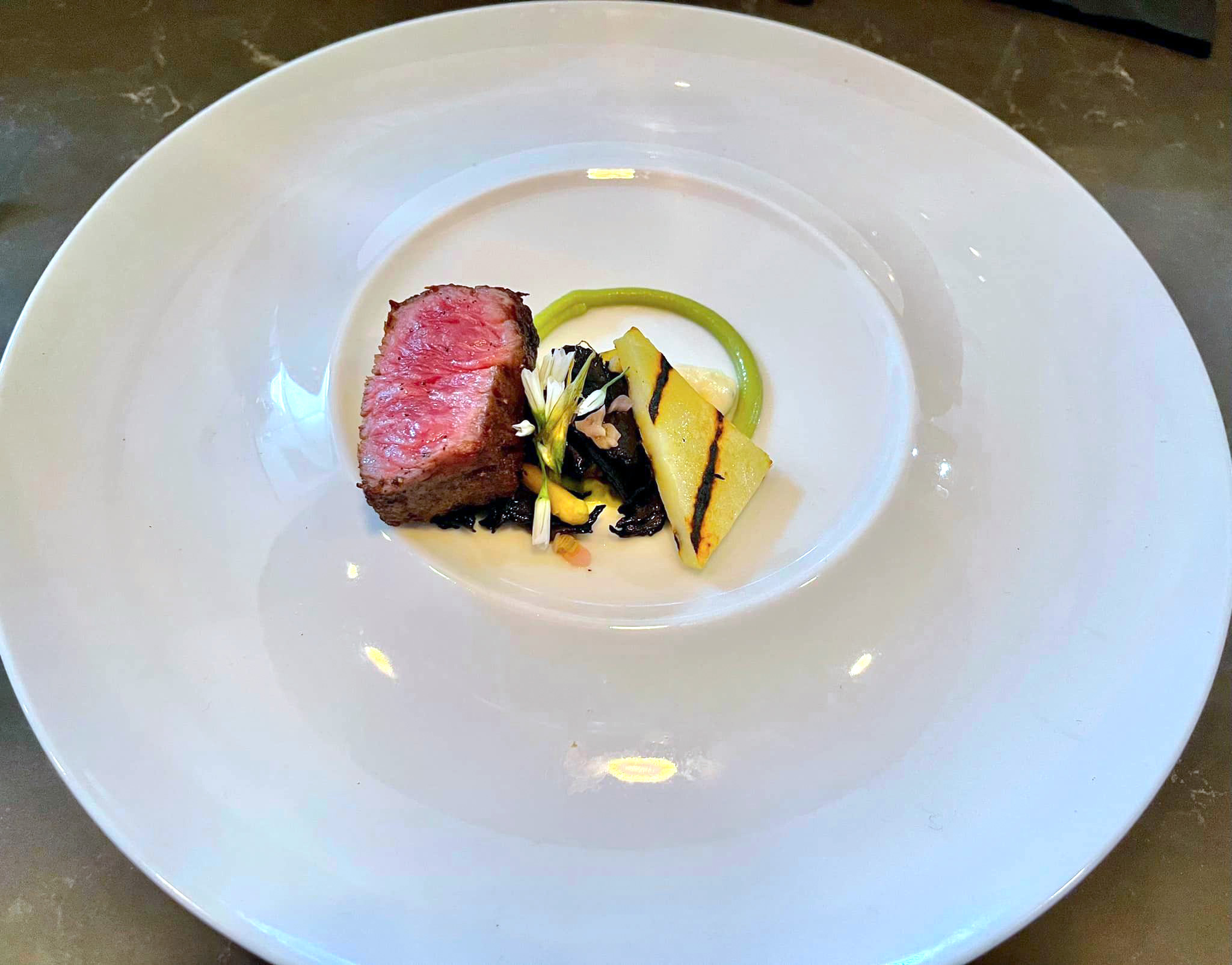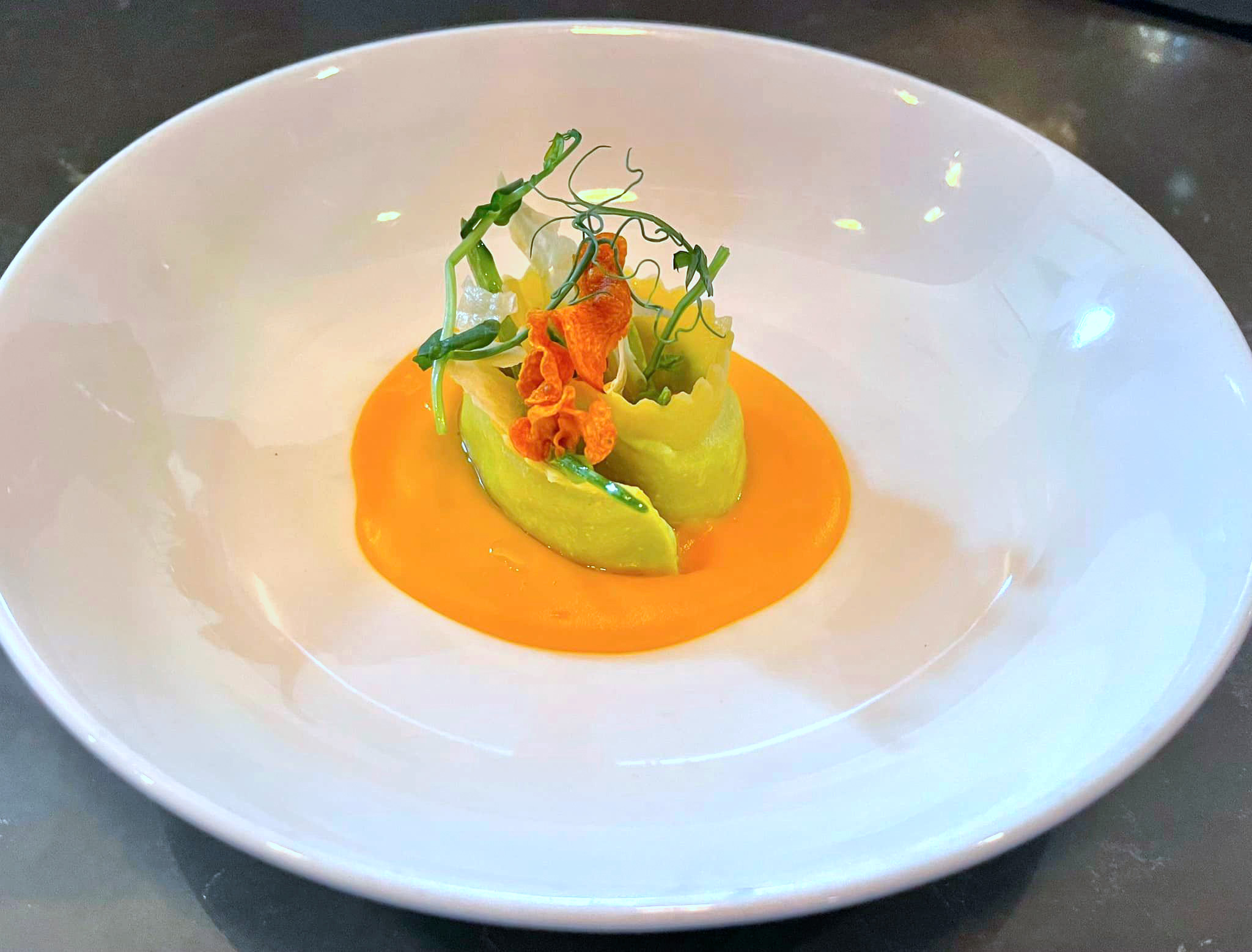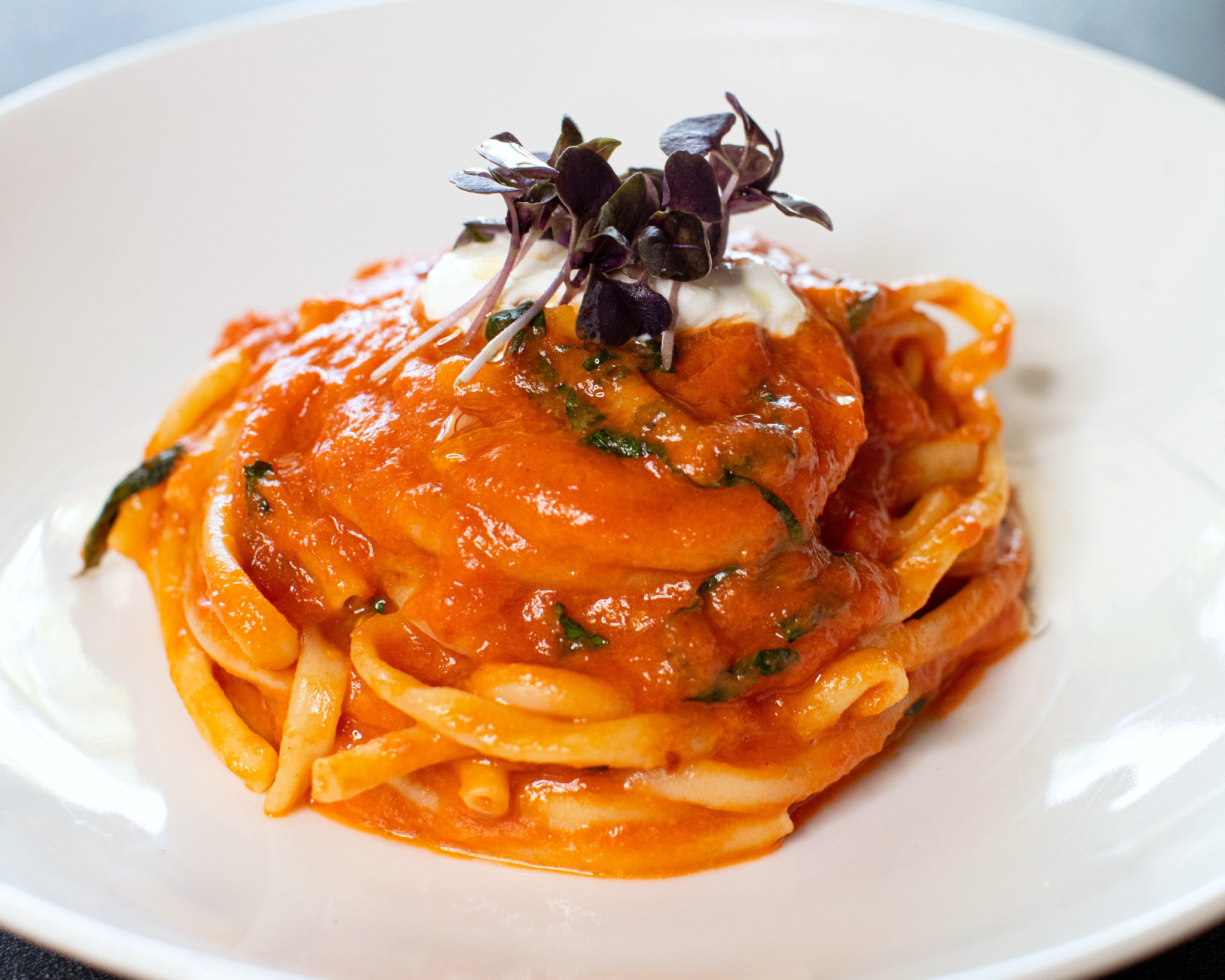 Chef David Benstock says, "we have Italian roots, but pull inspiration from other regions".
When IL Ritorno opened in 2013, they were typically referred to as an upscale, modern Italian restaurant. They were never the typical rustic Italian-American place that most expect when they think of an Italian eatery.
They have always offered elevated Italian, and over the years have evolved to offer Michelin-star level (they do not have a Michelin star as Michelin hasn't covered St. Pete yet) plates with fine dining mastery. This is evidenced in their recent special dinner series that included a Caviar Dinner, Antinori Wine Dinner, Japanese Fish, and Fort McCoy Farms.
IL Ritorno utilizes the highest quality organic, free range meats from local farms and makes most of their ingredients in-house including all of the pastas, 'Nduja, and Guanciale (made from local pigs, not imported finished product as most do), and Chef Benstock even makes his own Shio Koji. (A fermented rice product originated in Japanese cuisine (and now used in others), primarily for marinating.
Allelo
300 Beach Dr NE #128
St. Petersburg, FL 33701
(727) 851-9582
Allelo Website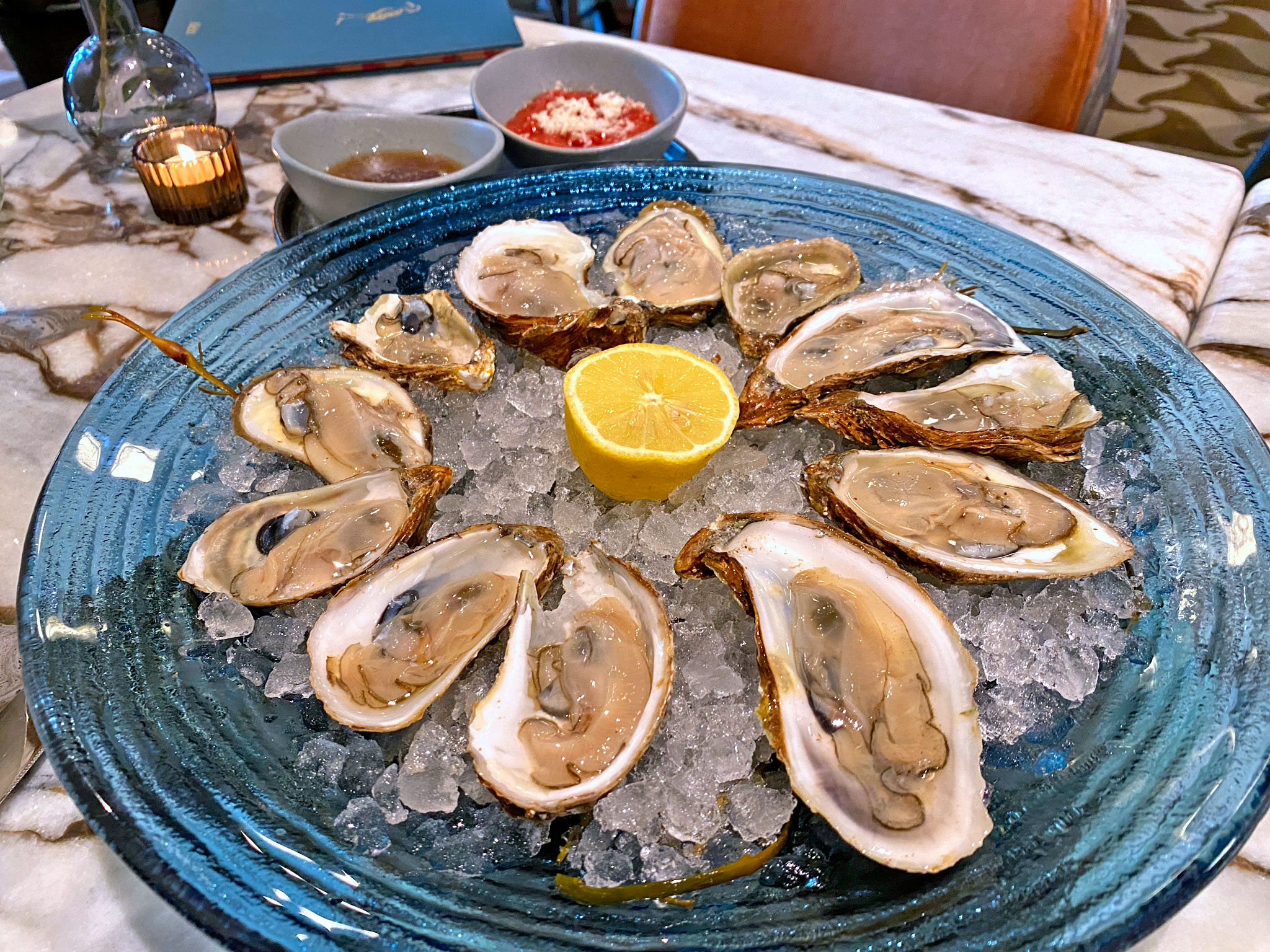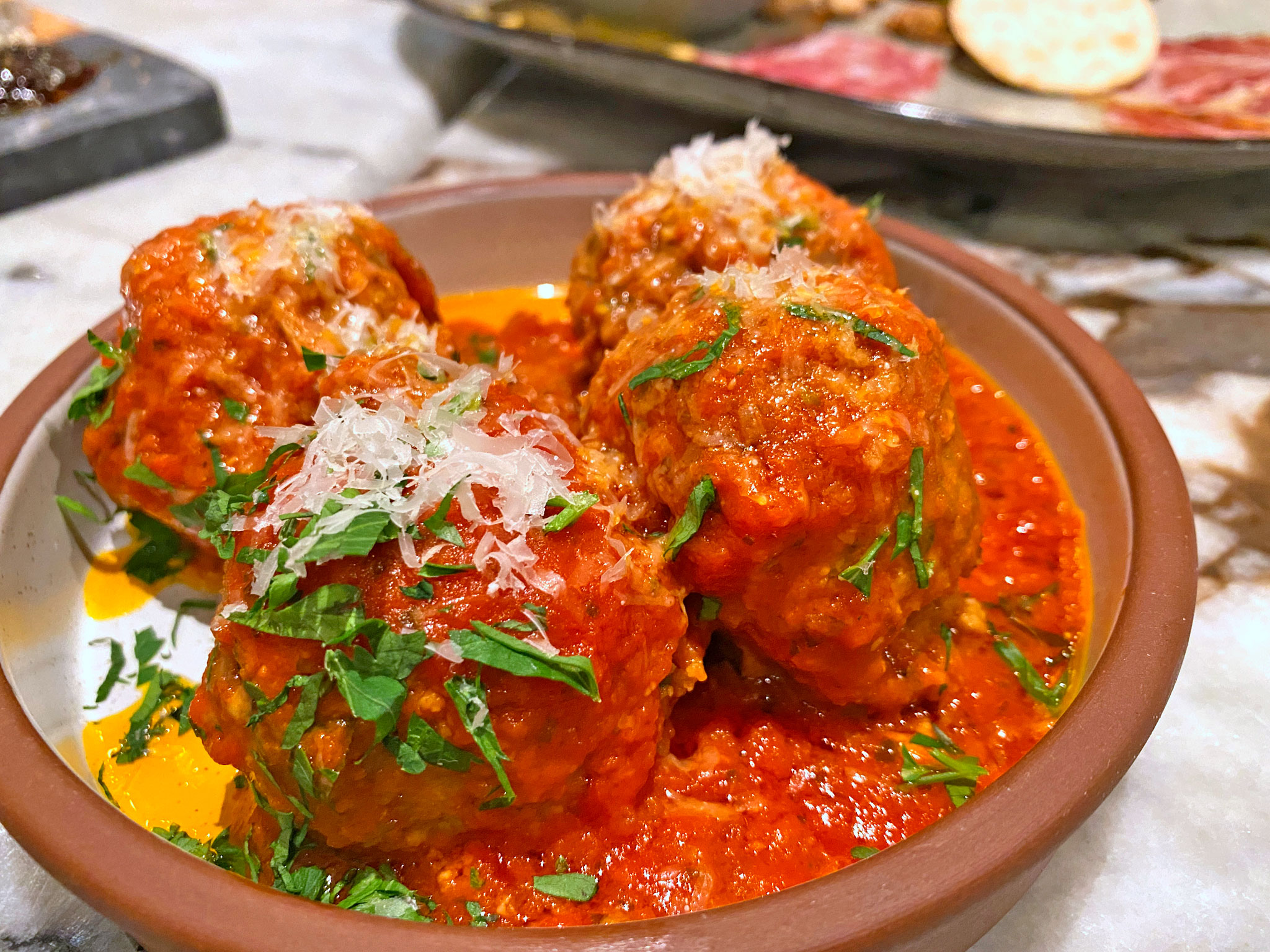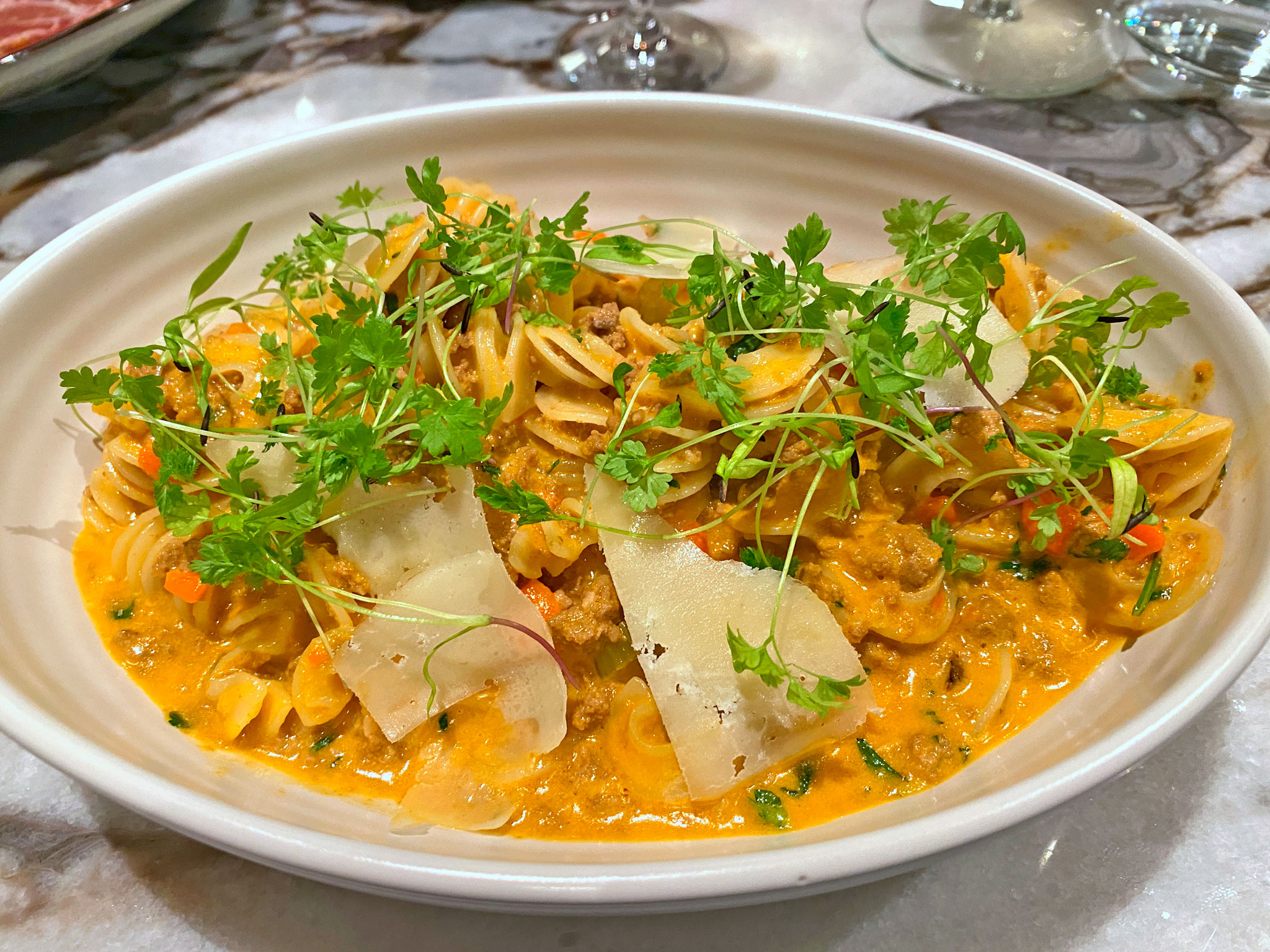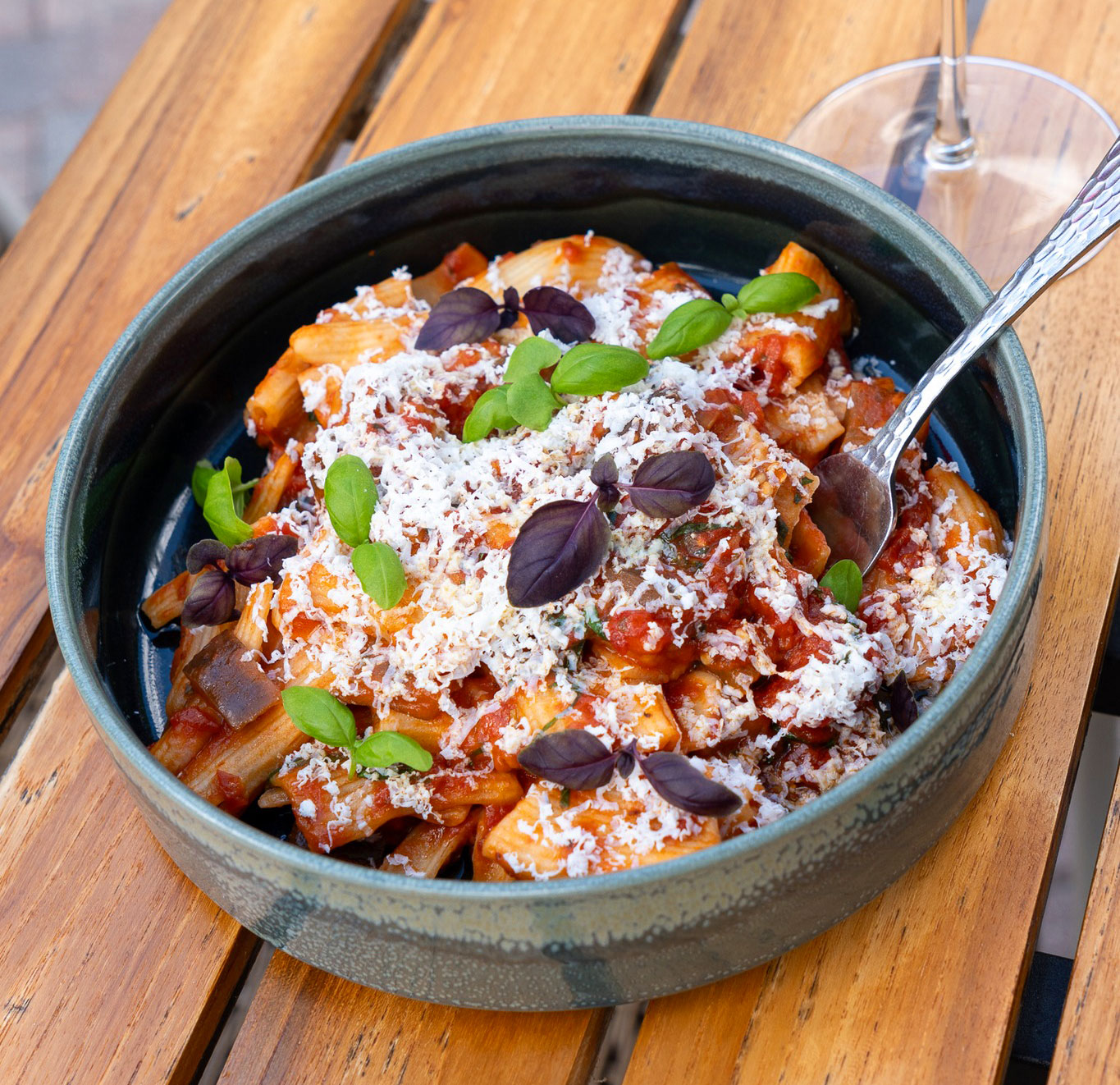 Allelo is serving up dishes inspired by the regions near the Mediterranean and Aegean Sea, which leaves open a multitude of cuisines. Their name "comes from the word allelomimesis which is the phenomenon of a group, such as birds, coming together to form a flock. The idea of gathering is echoed throughout their menu where items are meant for sharing with friends." The menu is focused on small, tapas-style shared plates with a selection of pastas, and a few large-format dishes.
Everything is top-notch – the service, food, and atmosphere. This is one of those places where you can tell that the people working there are not just doing it to pay the bills. They're there because they wholeheartedly love what they do.
The East Coast Oysters were delectable and fresh. We loved the mignonette with this as it wasn't the standard bitey type. It was smooth, mellow, and slightly sweet.
The meatballs are special and unique. Instead of breadcrumbs, they use Freekeh. (I had to look it up. You should too.) Another cool thing about the meatballs is that they are elegant and rustic at the same time. I usually prefer a more rustic meatball over a fine soft one. Allelo's had a fine texture to the meat, but also offered chunky bits of parsley, basil and garlic. They tasted fantastic, and the sauce was great too.
The Raditatori lamb bolognese with Pecorino-Romano and parsley – The name of this pasta shape translates to radiator as that is what it resembles, and it has such an orgasmic mouthfeel. The dish was scrumptious.
The Pasta Alla Norma is soul-soothing comfort food. Check out their weekend brunch too.
Calida Kitchen & Wine
2909 Dr M.L.K. Jr St N
St. Petersburg, FL 33704
(727) 202-0263
Calida Website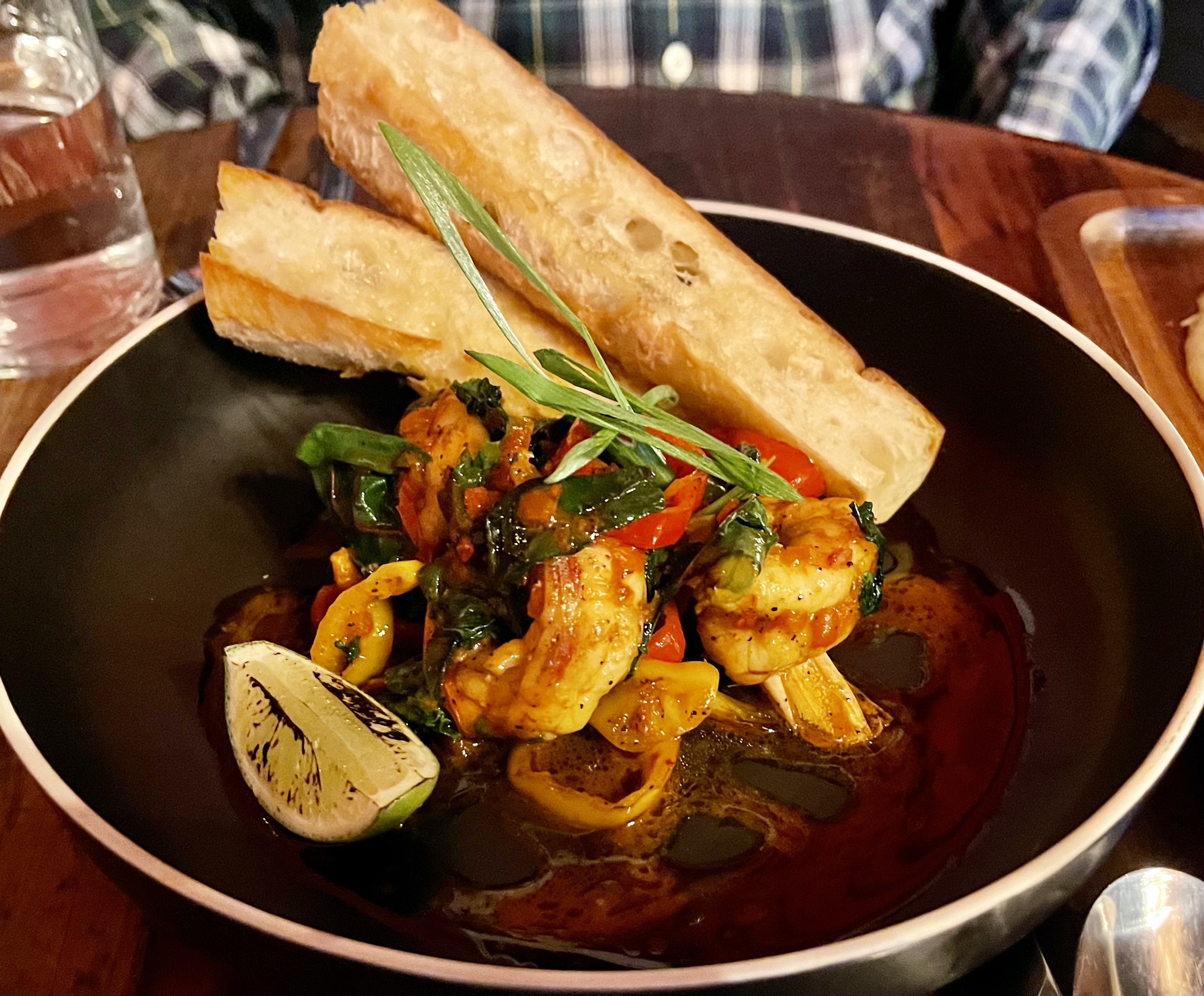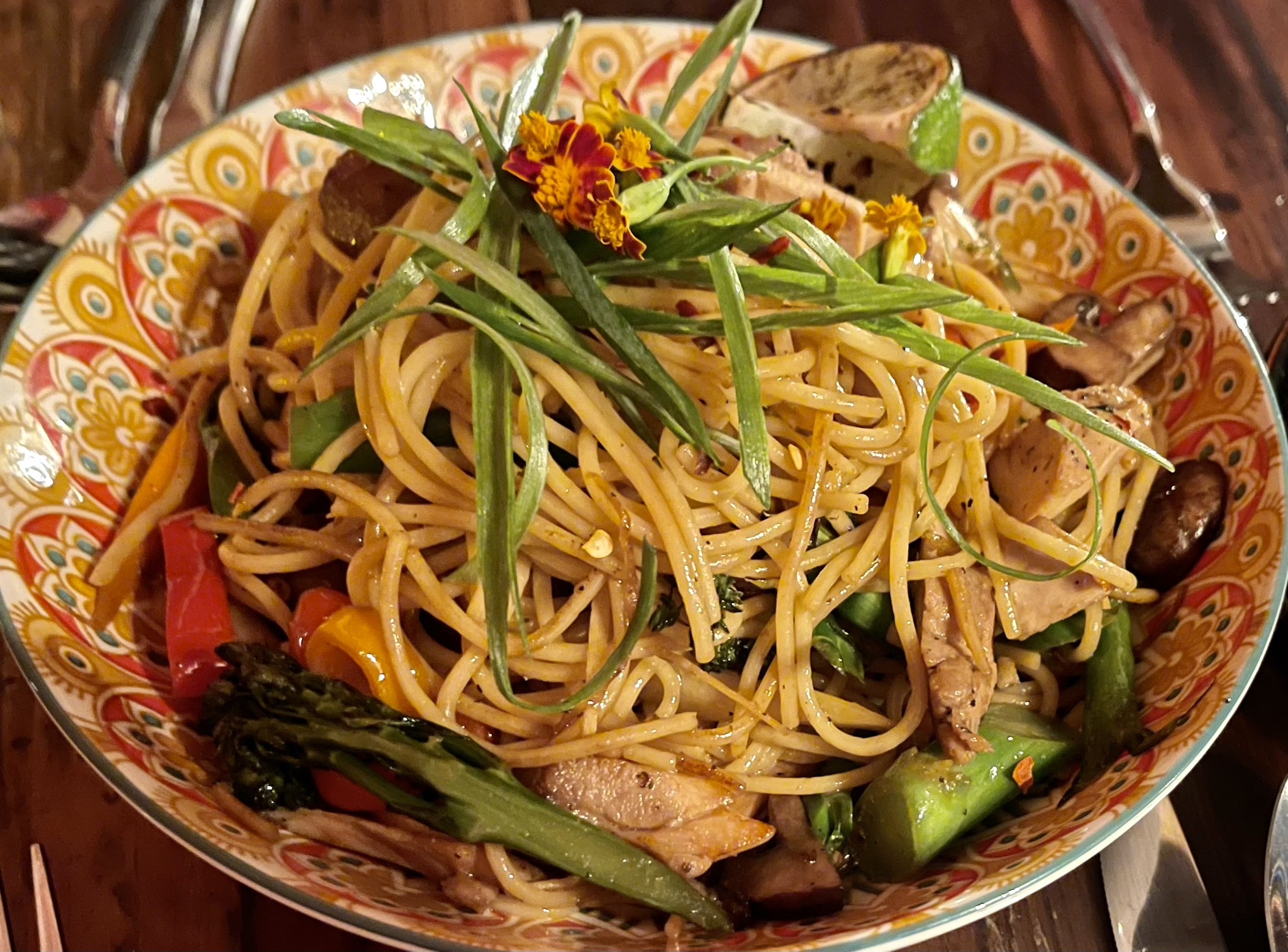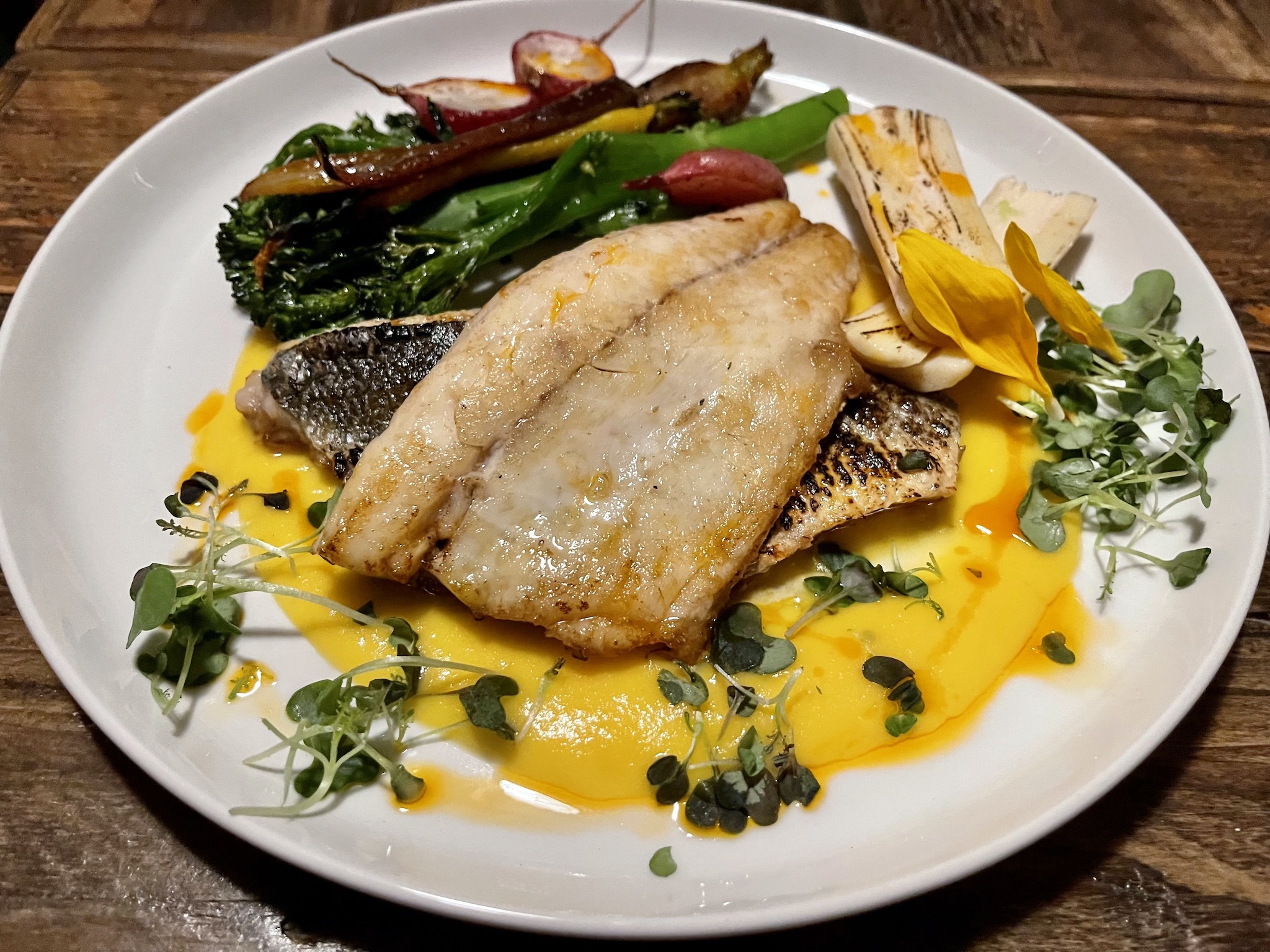 Calida Kitchen & Wine is absolutely the next big thing. The only thing that isn't big is the restaurant itself. The cozy dining room has about three tables of four. The bar seats six and there are a few two tops in the bar area as well. The decor transports one to a small European hidden gem. A reservation is highly recommended.
First, we ordered the Shatta Shrimp from the Starters & Shared Plates section of the menu. This dish, served with Argentine reds, baby bells, greens, spring onion and grilled lime, was my favorite of the night. It had the perfect amount of spice, tang and umami all wrapped up with the delicious natural sweetness of the shrimp. We actually convinced several different diners to order it while we were there.
We shared the Chow Noodles as our main course. They are made with long noodles, market vegetables, fresh ginger & garlic, tamari, sesame oil and chili flakes. This dish was down home and comforting, perfectly seasoned and just delicious. We scarfed this down.
The noodles also have a fun back story. Quoted from the owner, Dayna, "Ian was the Chef de Cuisine at a restaurant in San Luis Obispo that I use to go to all the time. He created that noodle dish there and I ate it for years and loved it before I ever even knew Ian. So it's got sentimental value for me." It's somewhat of a love story.
We also ordered the Branzino with carrot soubise, grilled palm hearts, market vegetables and chili oil. Tender, flaky and delicious. In the last few years, Branzino has become one of my favorite types of fish and this did not disappoint. The carrot soubise complemented it perfectly.
Lingr Restaurant
400 6th St S
St. Petersburg, FL 33701
(727) 471-6120
Lingr Website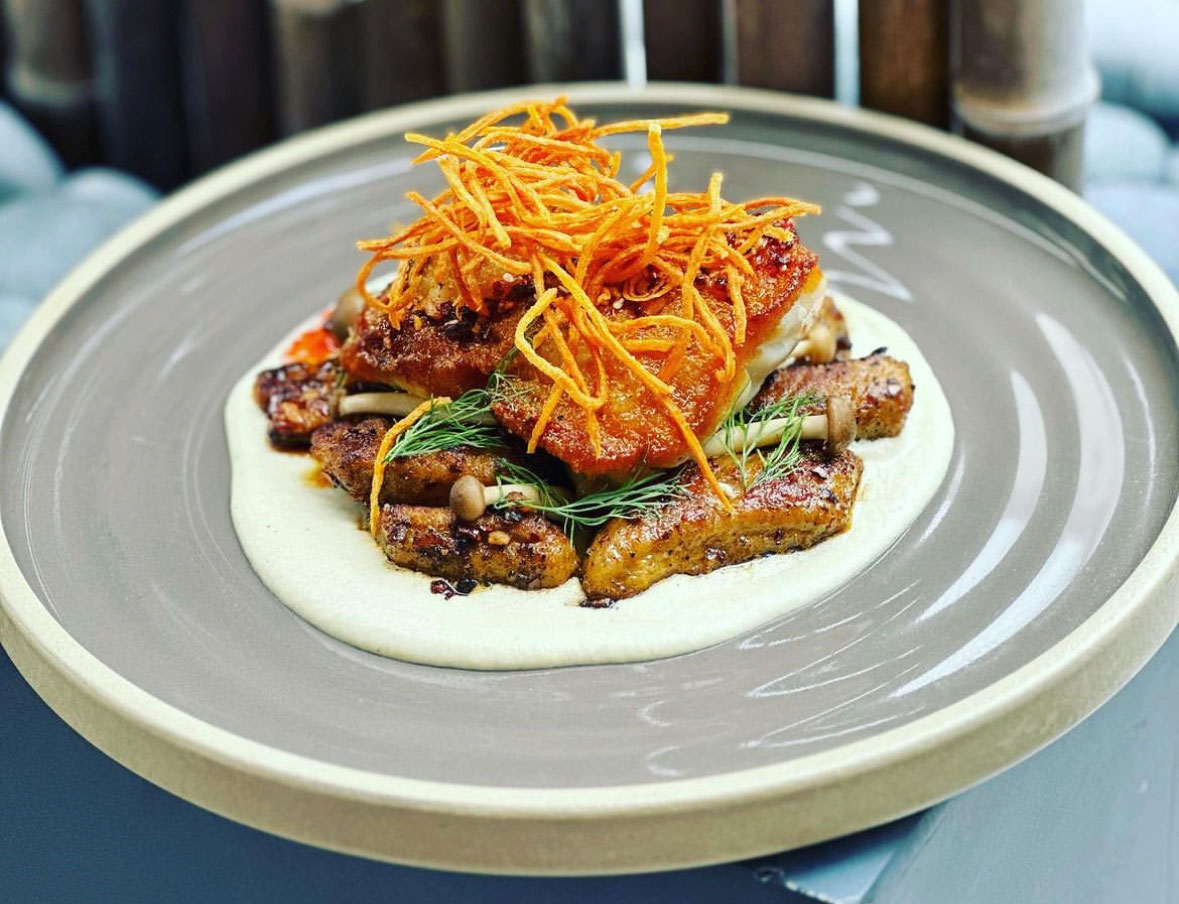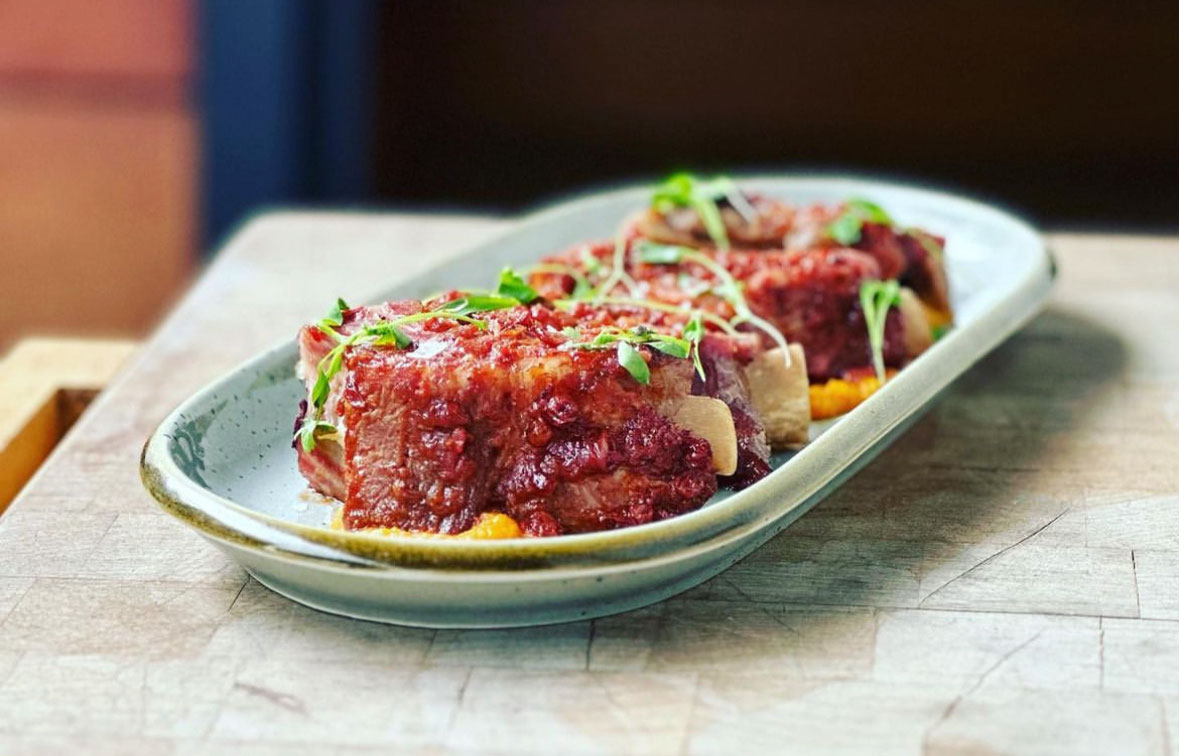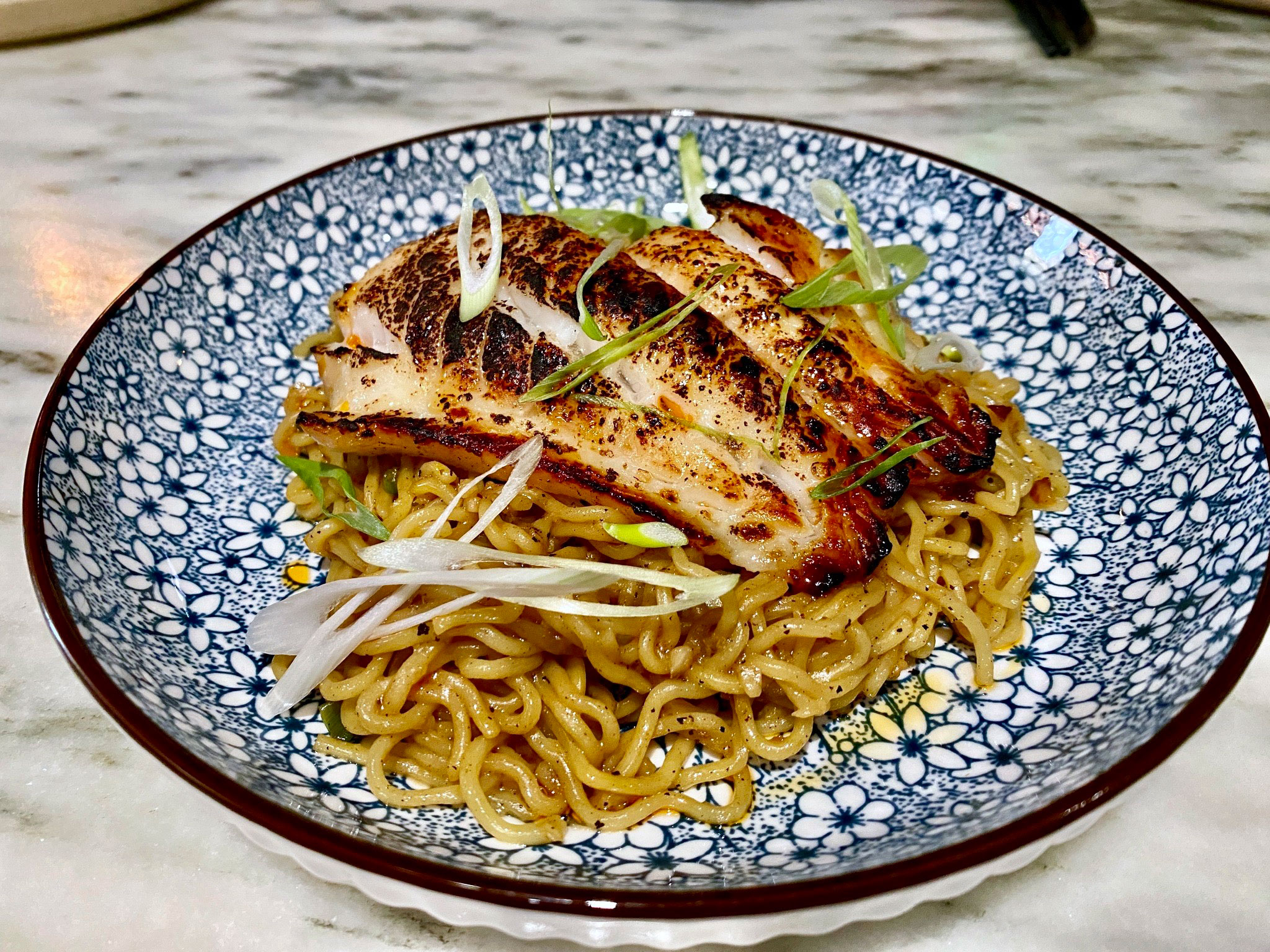 Lingr is not a cool way to spell "Linger", although we did linger for over two hours and it didn't seem to be a problem. Lingr is an Old Norse word that means 'belonging to,' and 'coming or descending from'. Chef Jeffrew Jew's paternal side is of Chinese descent, and his maternal side is Norwegian. The restaurant has cuisines from each region, and fusions of them as well.
Not only is the food amazing, but they are also inventive dishes that you will not find anywhere else. The menu changes with each season.
Brick & Mortar – Kitchen & Wine Bar
539 Central Ave
St. Petersburg, FL 33701
(727) 822-6540
Brick & Mortar Facebook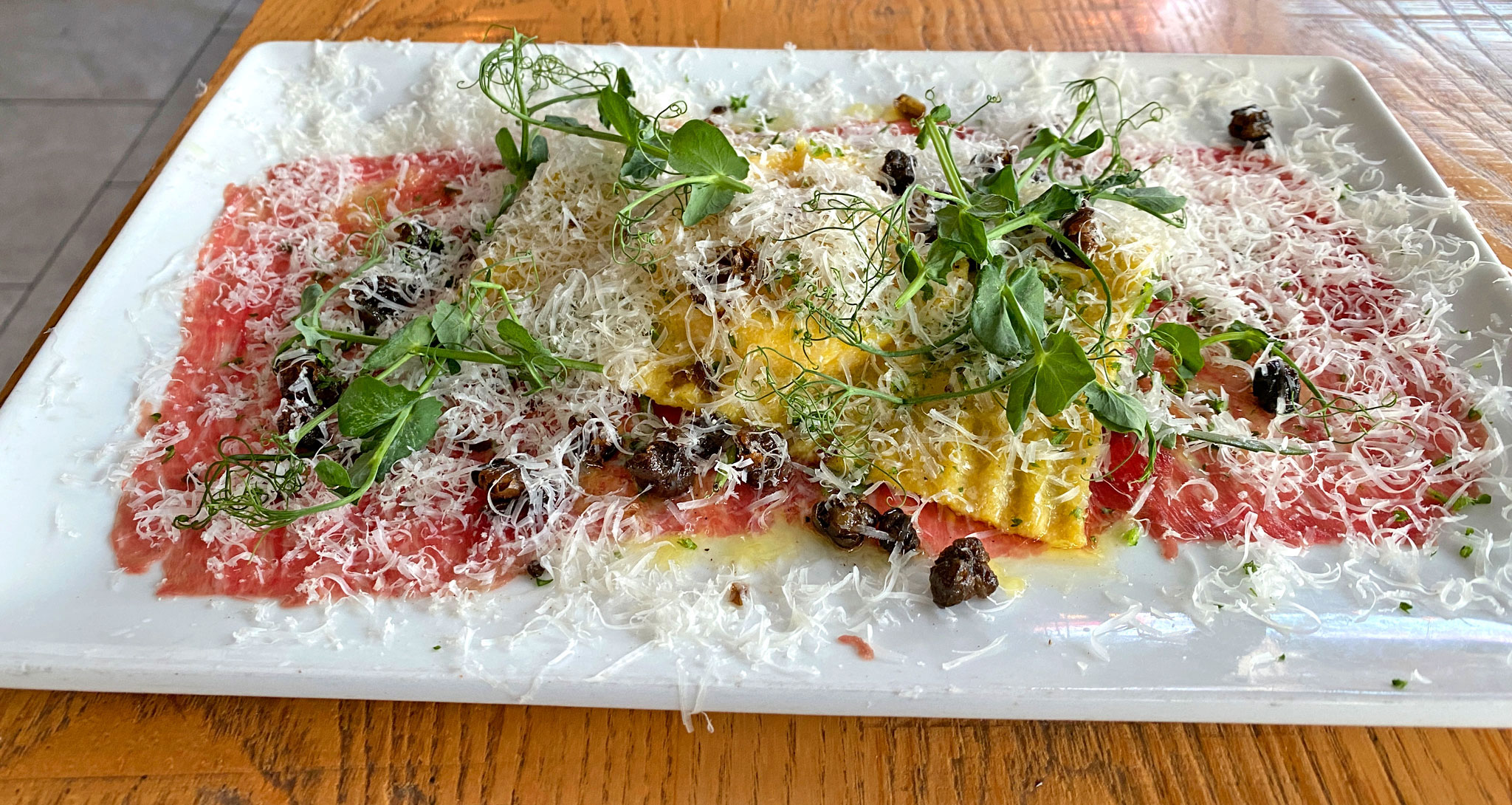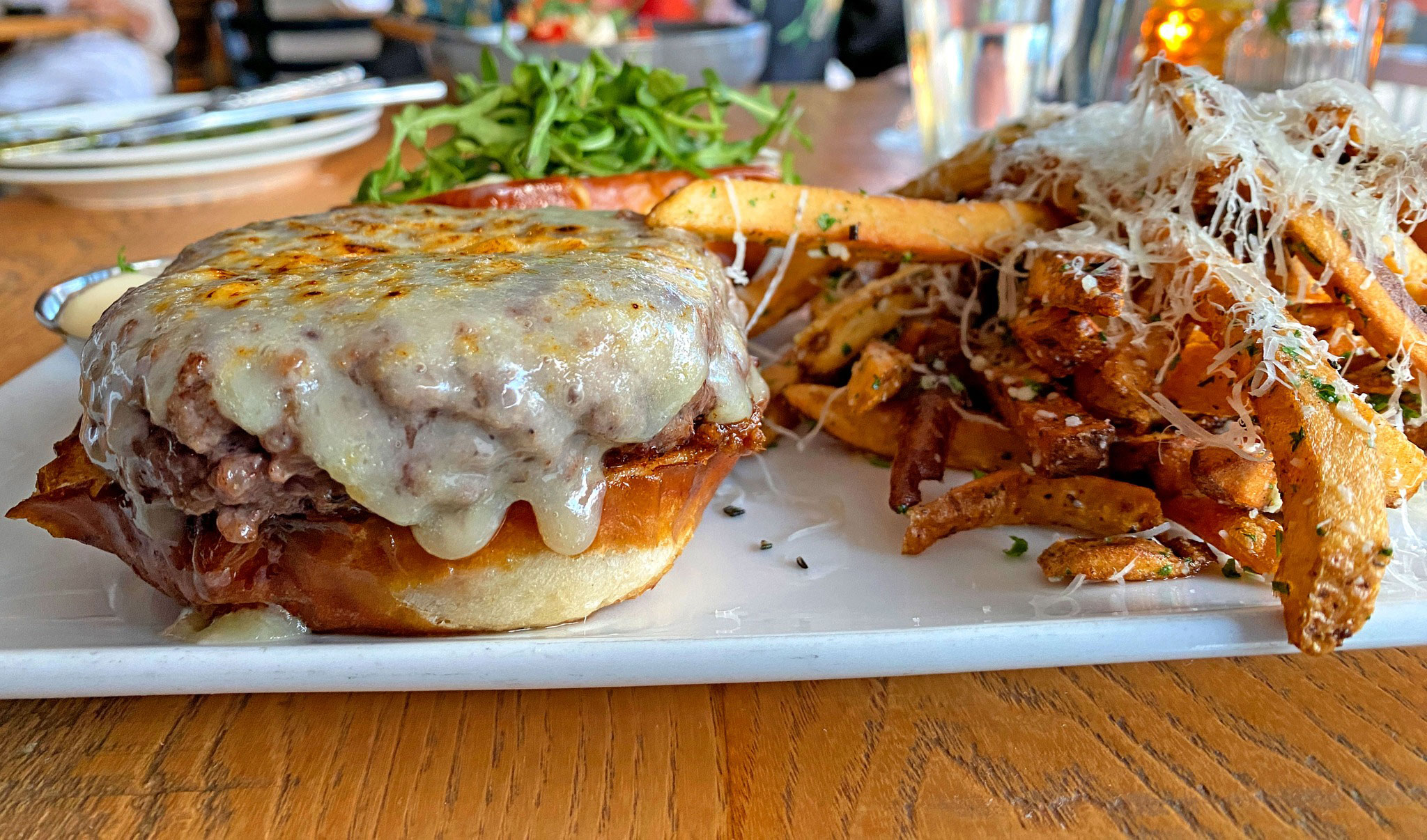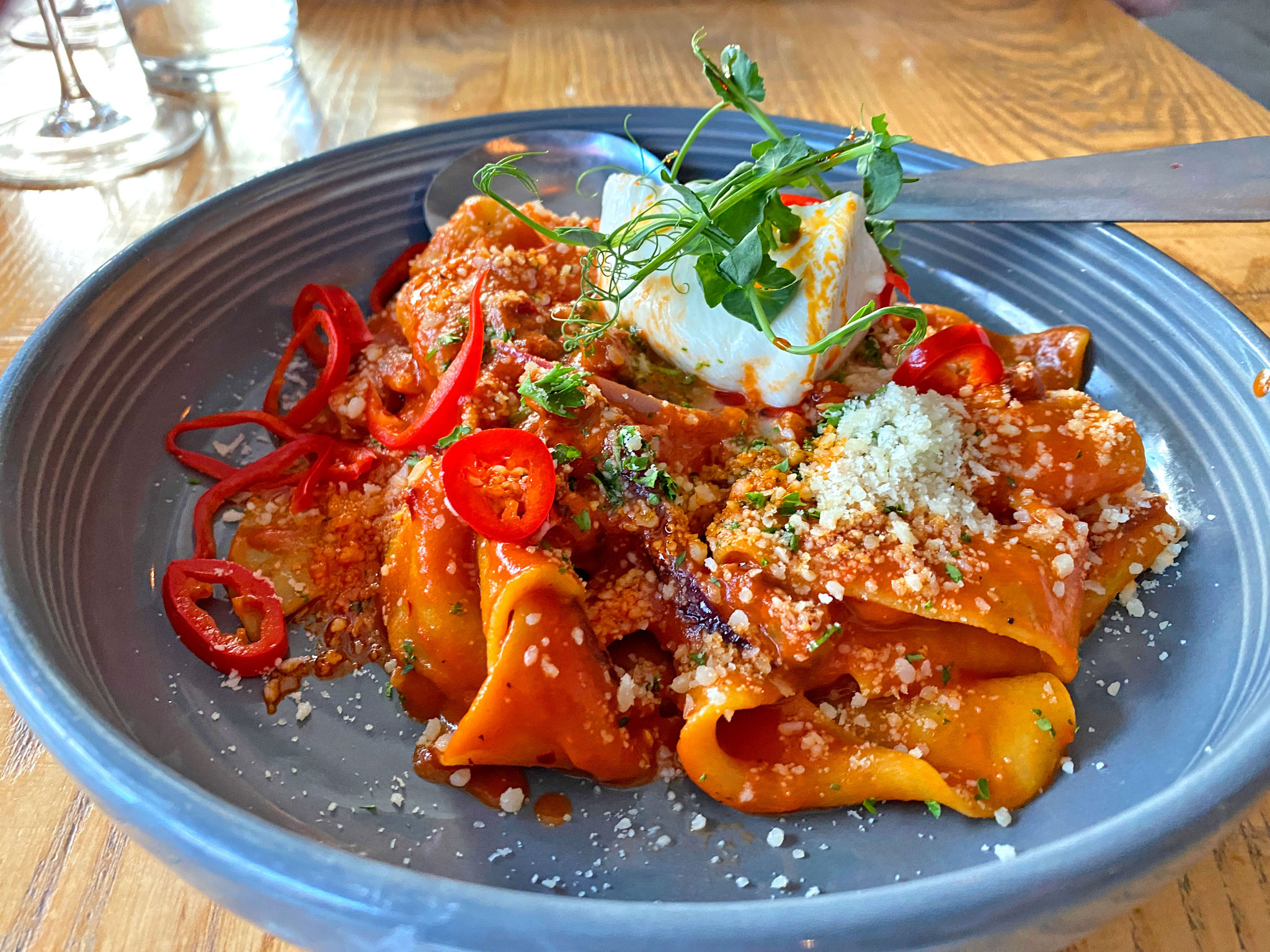 I love that the menu is eclectic, and that the old favorites stick around at Brick & Mortar – Kitchen & Wine Bar. The menu changes with the seasons with new items coming on, and new renditions of old favorites.
The ravioli with the soft poached egg inside, as it melts into the beef carpaccio is a dream. The burger never ceases to amaze. It's just juicy, chewy, crunchy umami goodness – the bacon onion jam is one of the layers that takes it over the top. (They grind their own blend of tenderloin, filet, and short rib daily.) The alla' amatriciana has a nice sweet & spiciness with that silky house made pappardelle.
It's a casual atmosphere with upscale, creative food, and 95% of the items are made from scratch in-house. We often see Chef / Owner Jason Ruhe catching his own fish out in the gulf in the morning and serving them up on plates in the evening.
Brick & Mortar does not take reservations.
Sauvignon Wine Locker & American Trattoria
241 Central Ave
St. Petersburg, FL 33701
(727) 827-7896
Sauvignon Website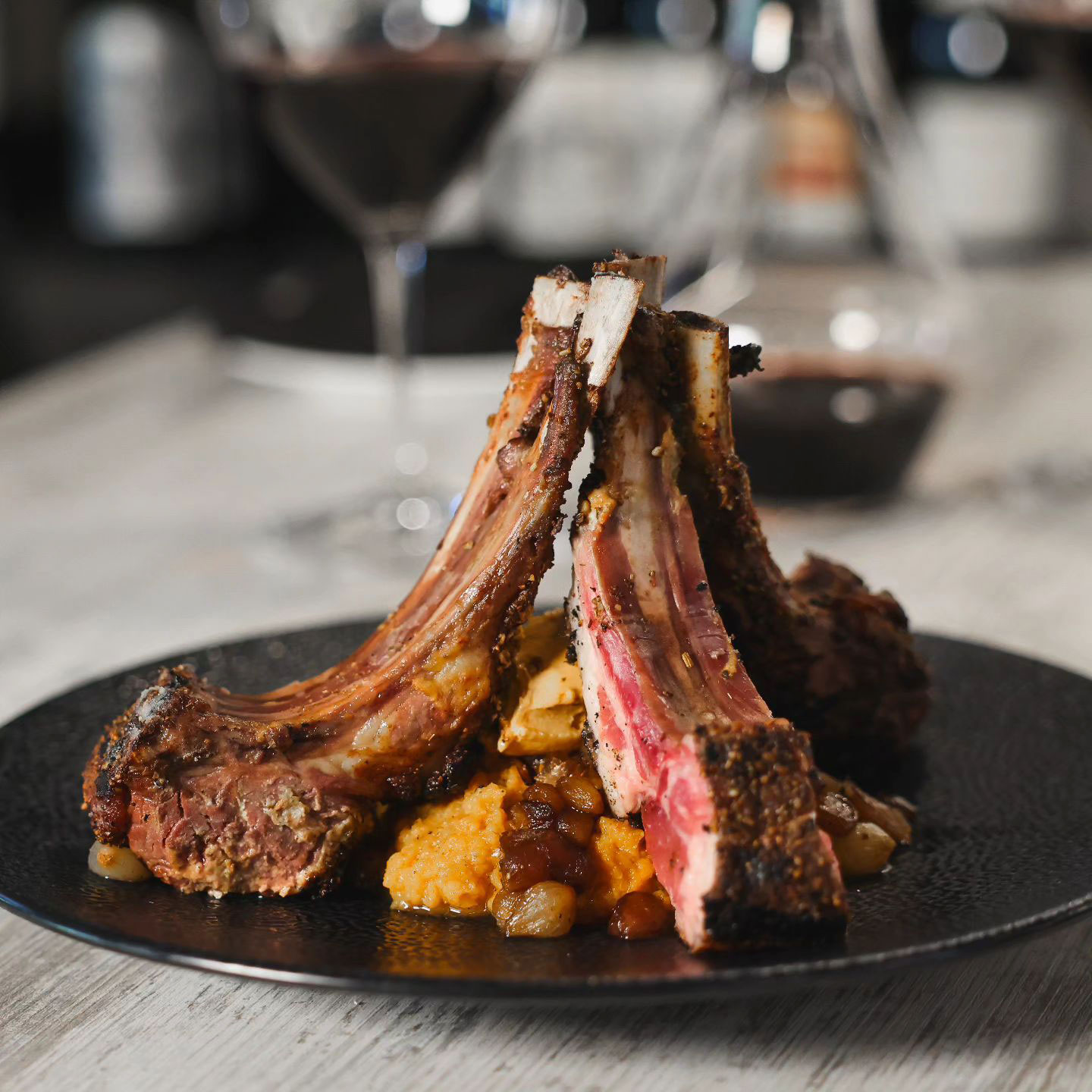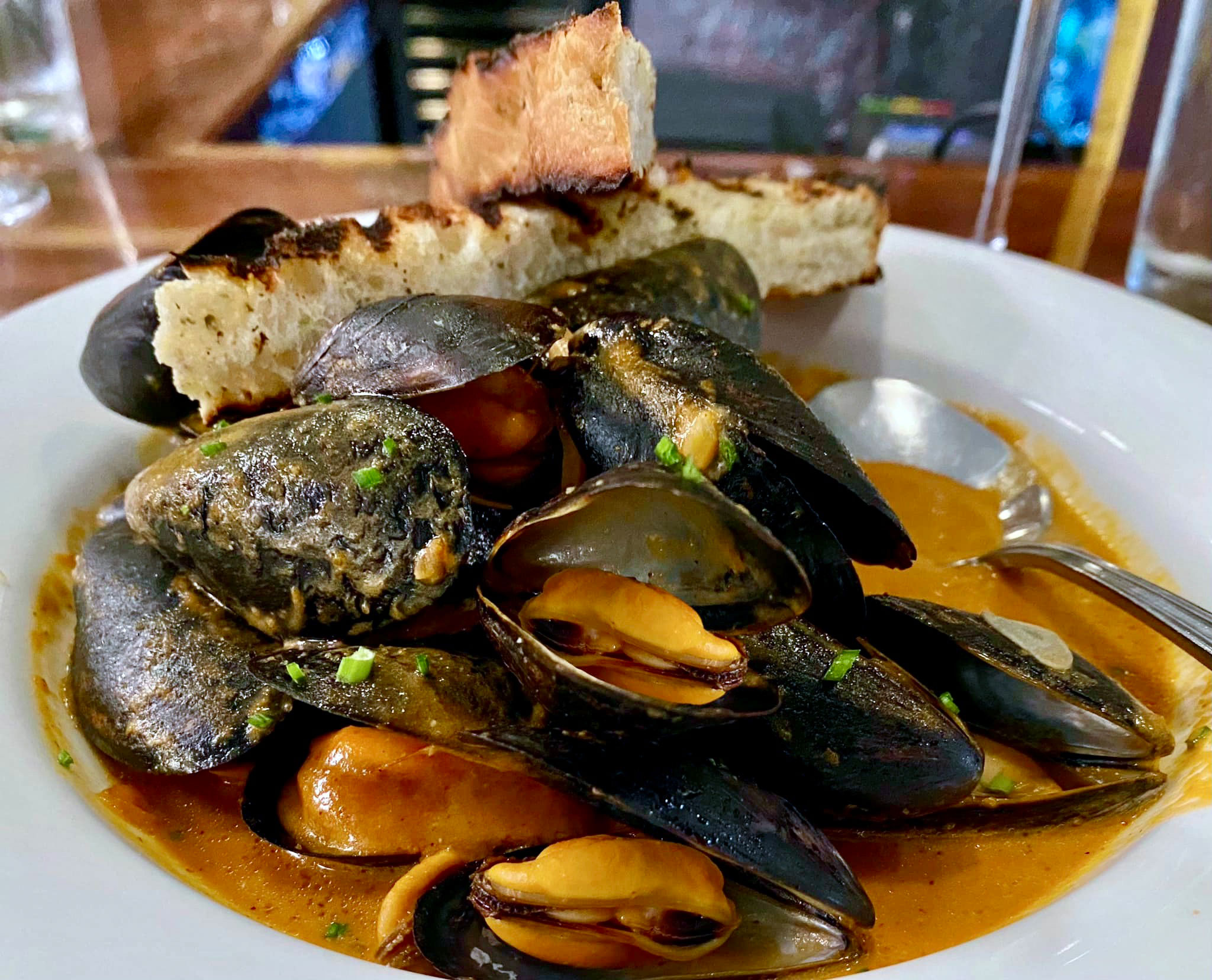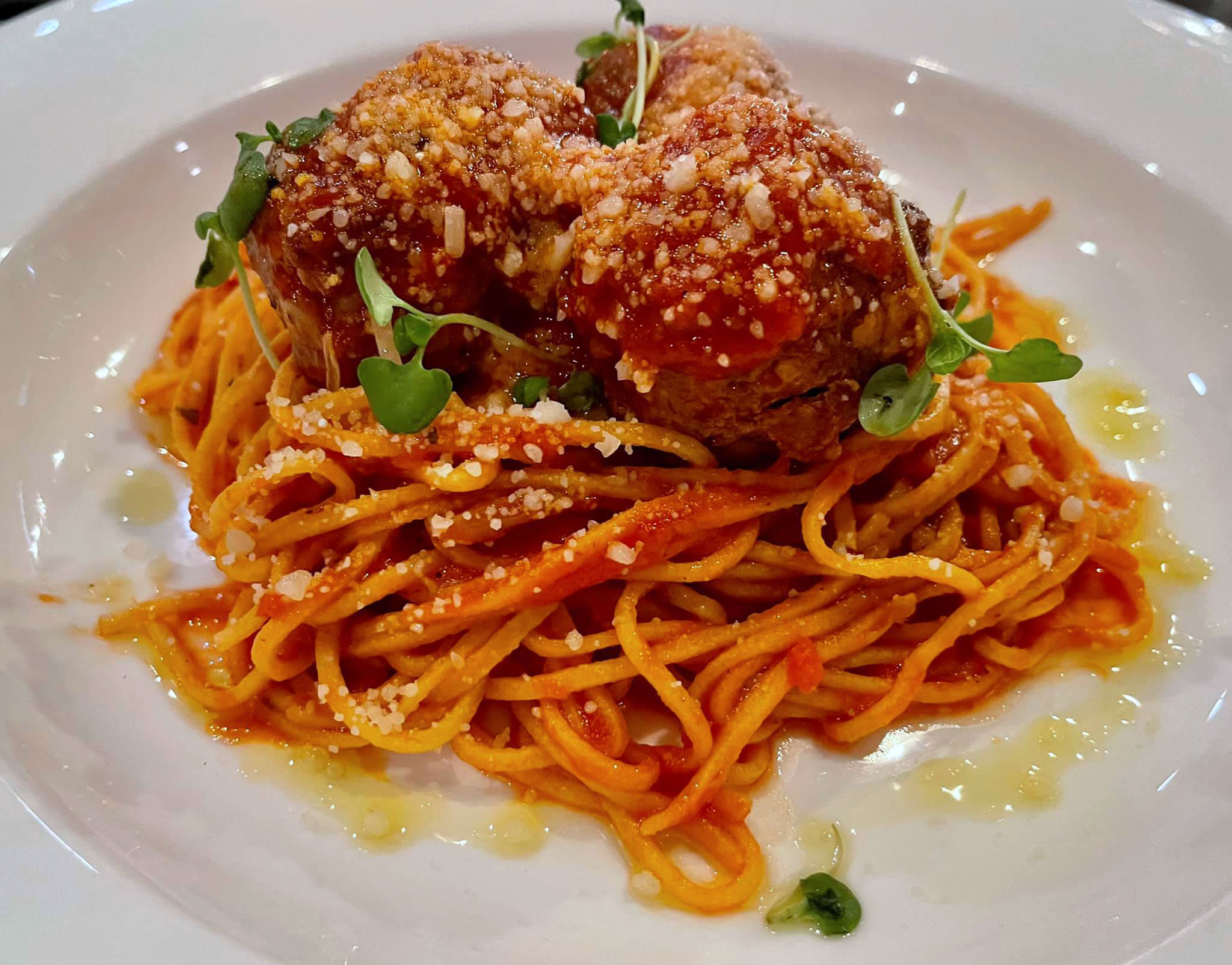 Sauvignon Wine Locker & American Trattoria is located in the upstairs space above Five Bucks Drinkery on the 200 block of Central Avenue in downtown St. Pete at 241 Central Ave. This location is located in a 100-year old building on the first block ever built in St. Pete, and they are serving Italian-inspired New American cuisine including homemade pasta and gelato, Creekstone Farms steaks and more. The menu changes seasonally with items rotating in and out, and some dishes getting new preparations.
They have a strong wine program with many unique offerings not found elsewhere. Owner Chris Ciarcia is a Certified Level Two Sommelier, and he has chosen a selection that has something for everyone and every occasion from special celebration wines to more approachable won't-break-the-bank libations. Check out their weekend brunch too.
The Urban Stillhouse by Horse Soldier
2232 5th Ave S
St. Petersburg, FL 33712
(727) 440-8040
Urban Stillhouse Website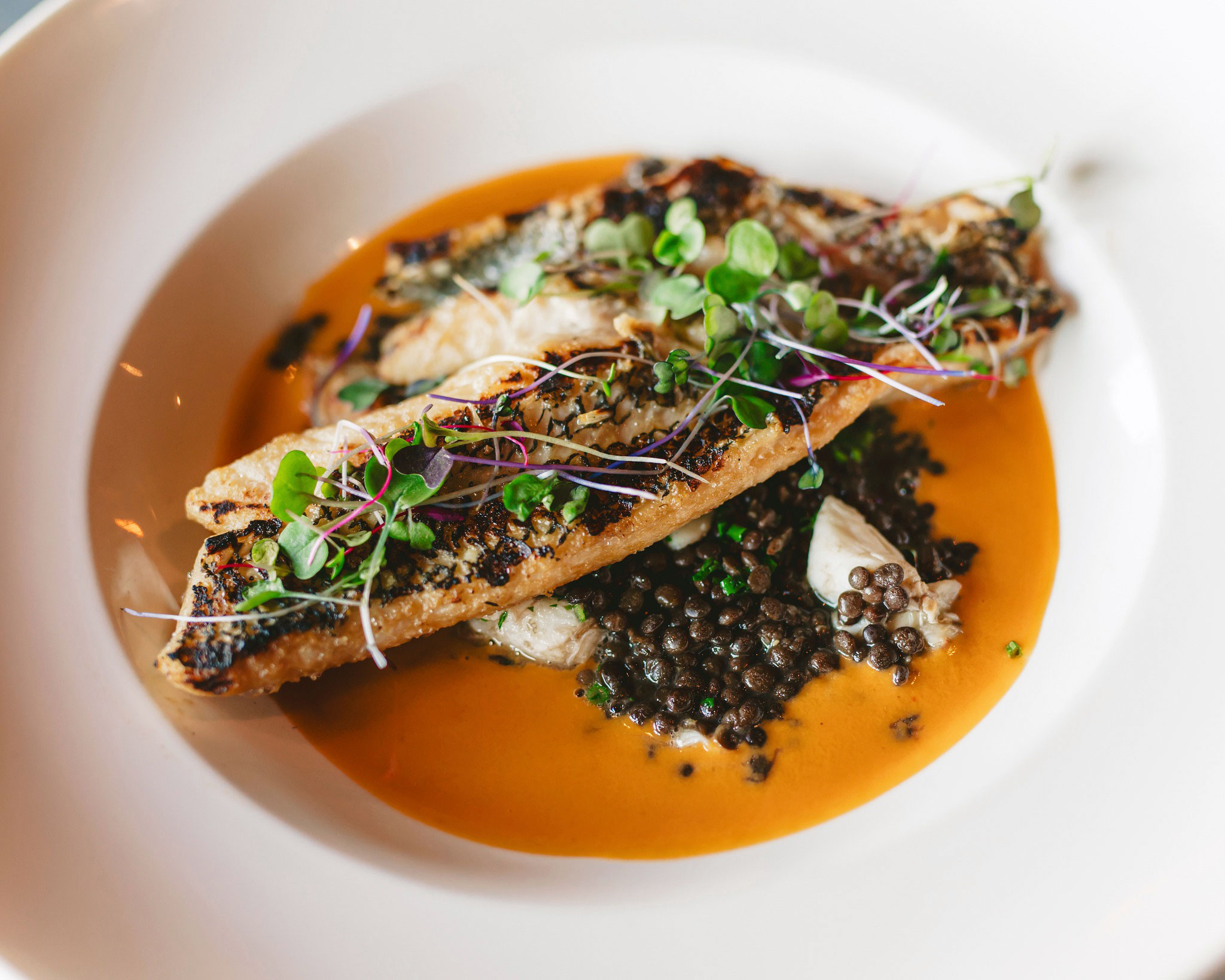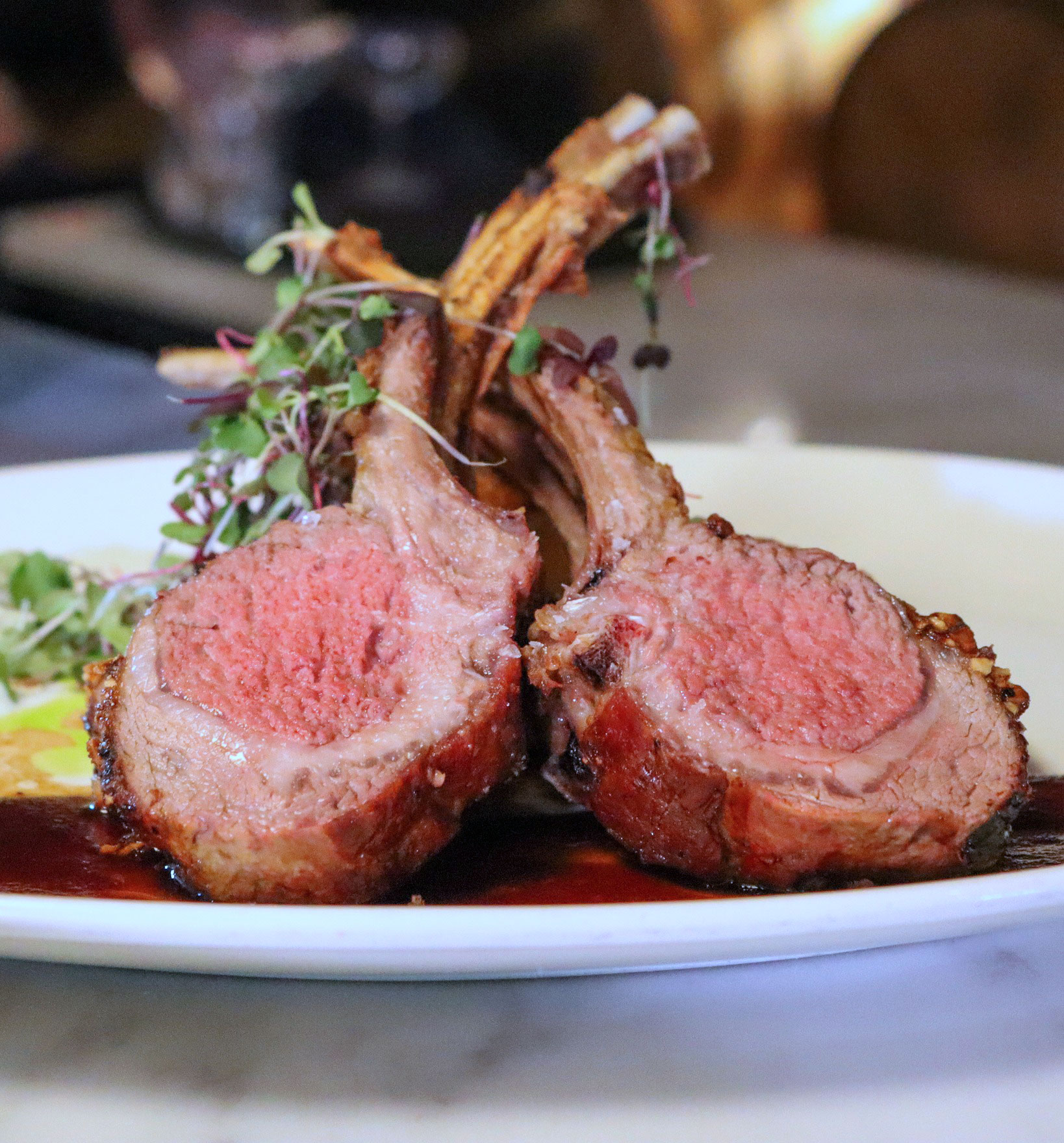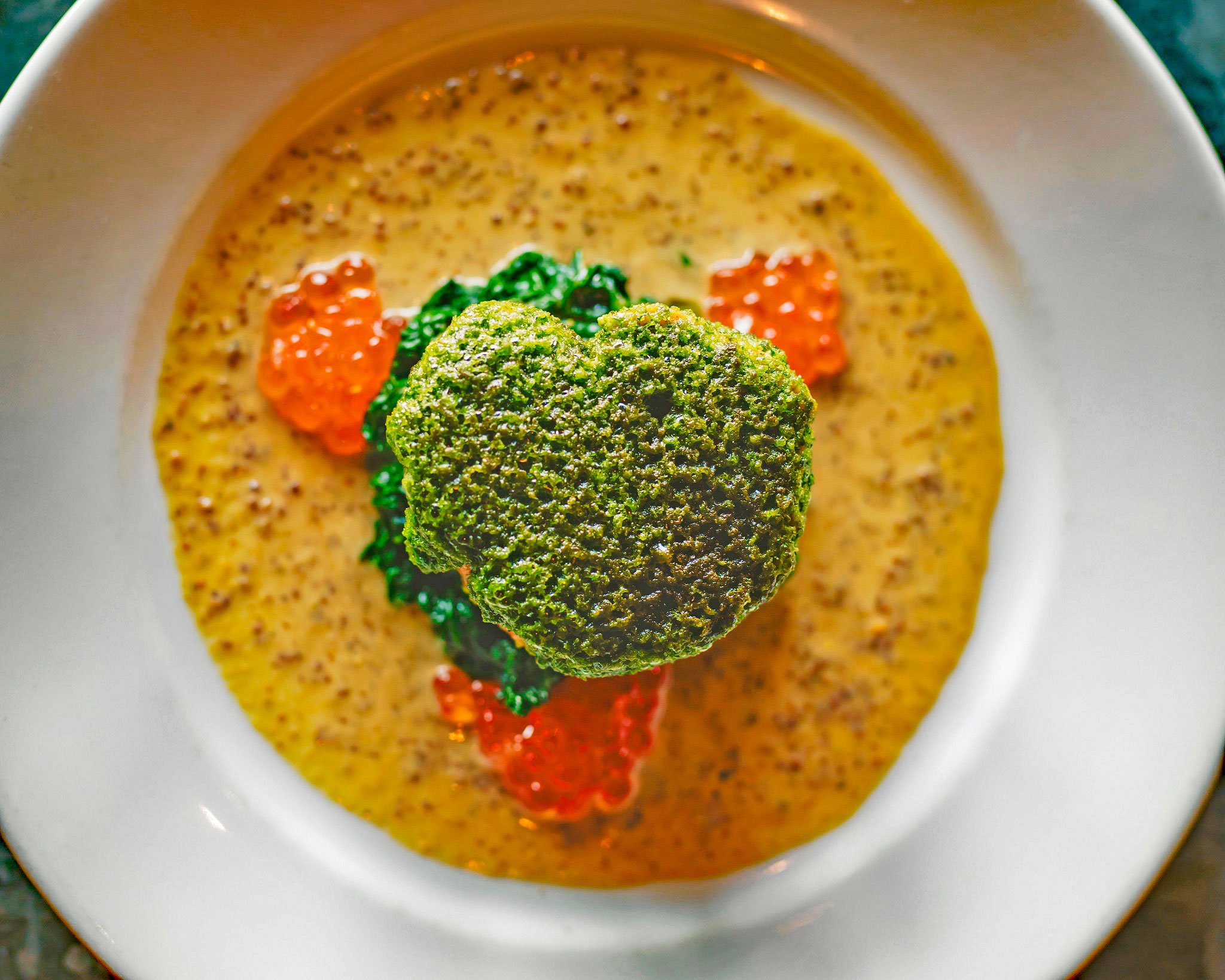 For an ultimate, all-American, gustatory experience, visit The Urban Stillhouse in the Warehouse Arts District in St. Pete. The Urban Stillhouse offers a completely immersive adventure for your tastebuds and senses.
This extraordinary restaurant is influenced by the history of Horse Soldier Bourbon and offers a wonderful space to enjoy great food. The 16,000 sq. ft restaurant houses an extensive restaurant on two levels, two stunning bars, intimate private event spaces and more. The atmosphere is charming with a rustic and modern twist from the leather couches, bourbon barrels, a beautiful fireplace and striking decor every which way you look.
They are offering fine-dining level cuisine and service. All areas, including the bar, are by reservation only. Check out their weekend brunch too.
Social Roost Kitchen & Bar
150 1st Ave N
St. Petersburg, FL 33701
(727) 202-6113
Social Roost Website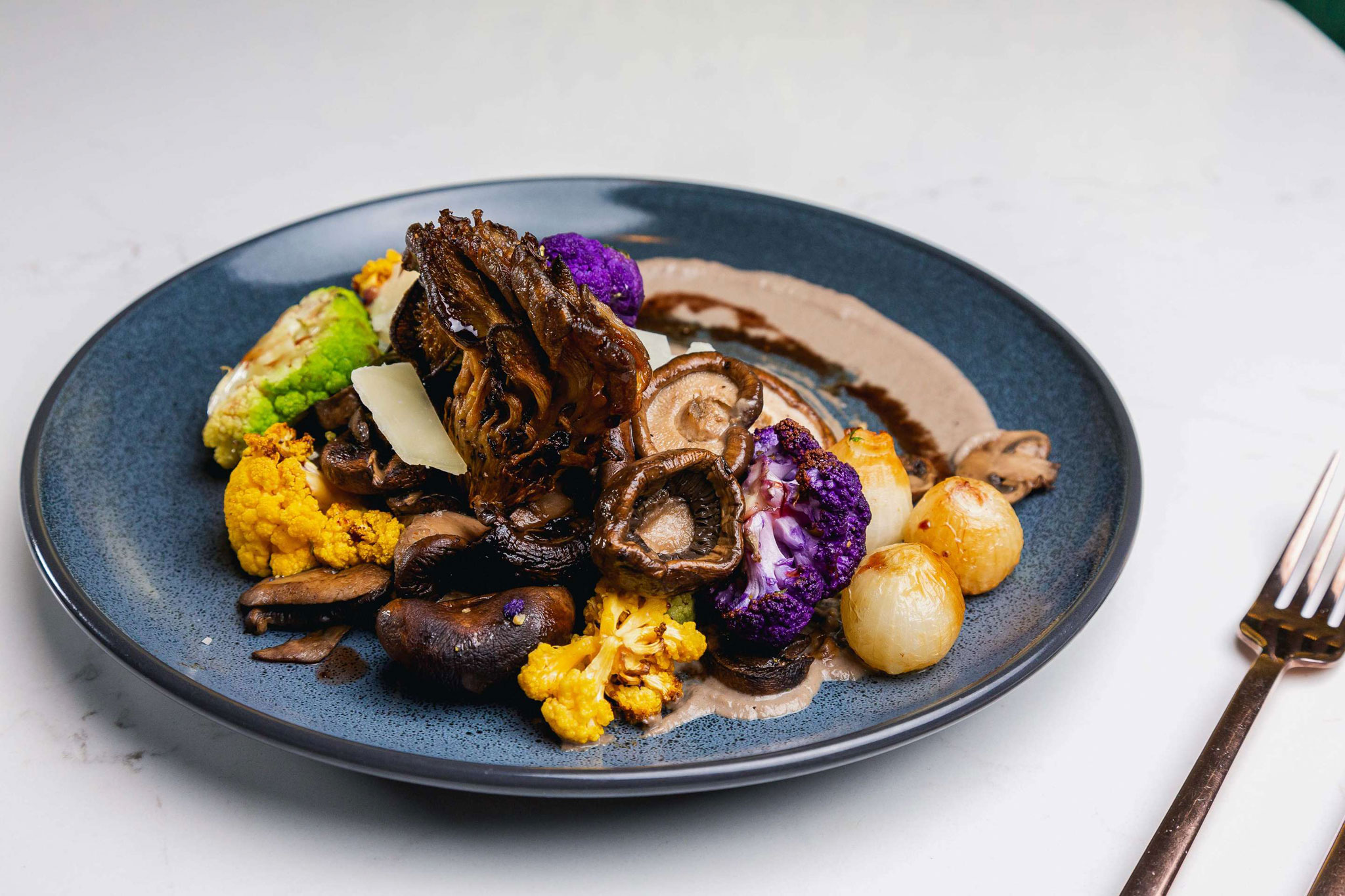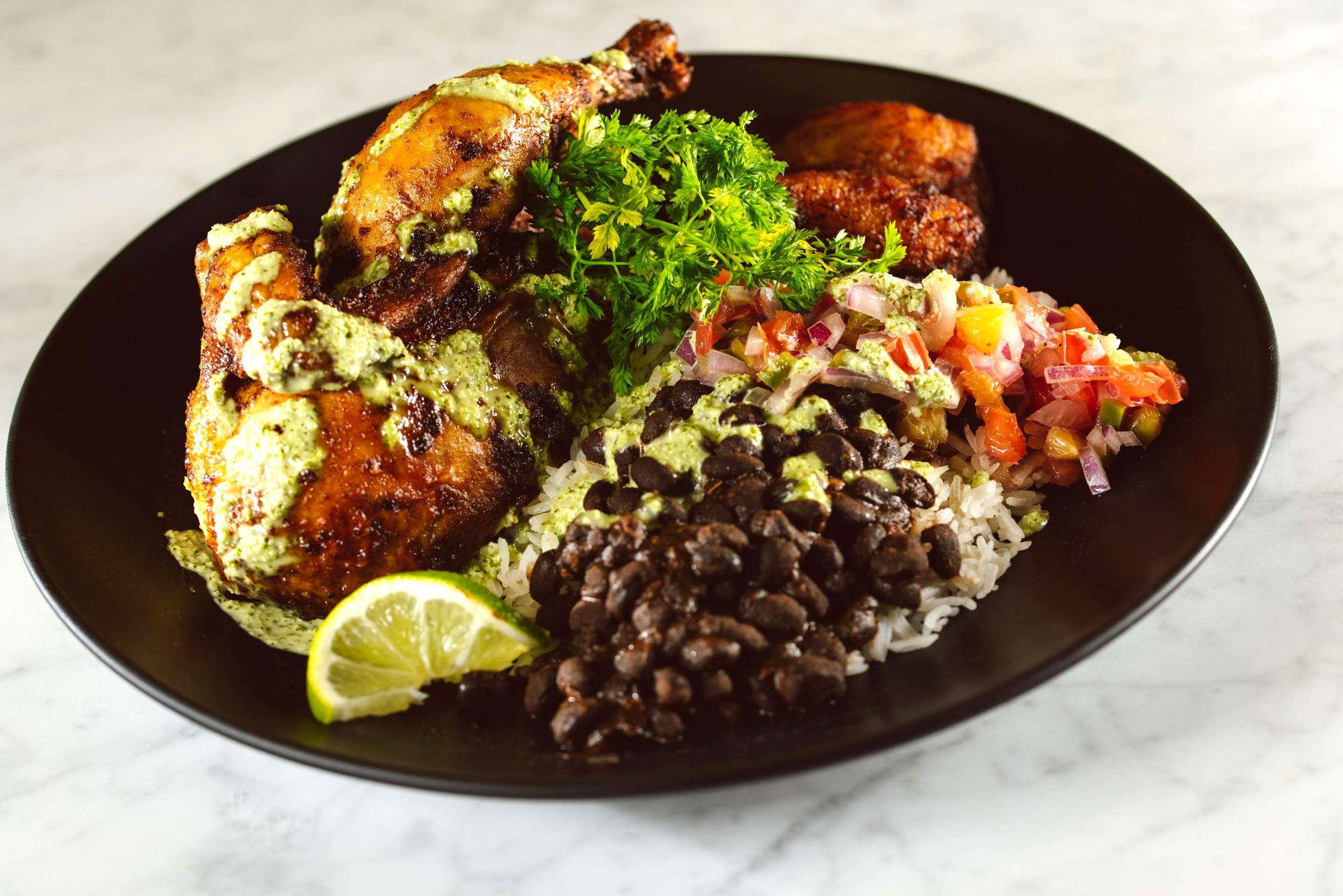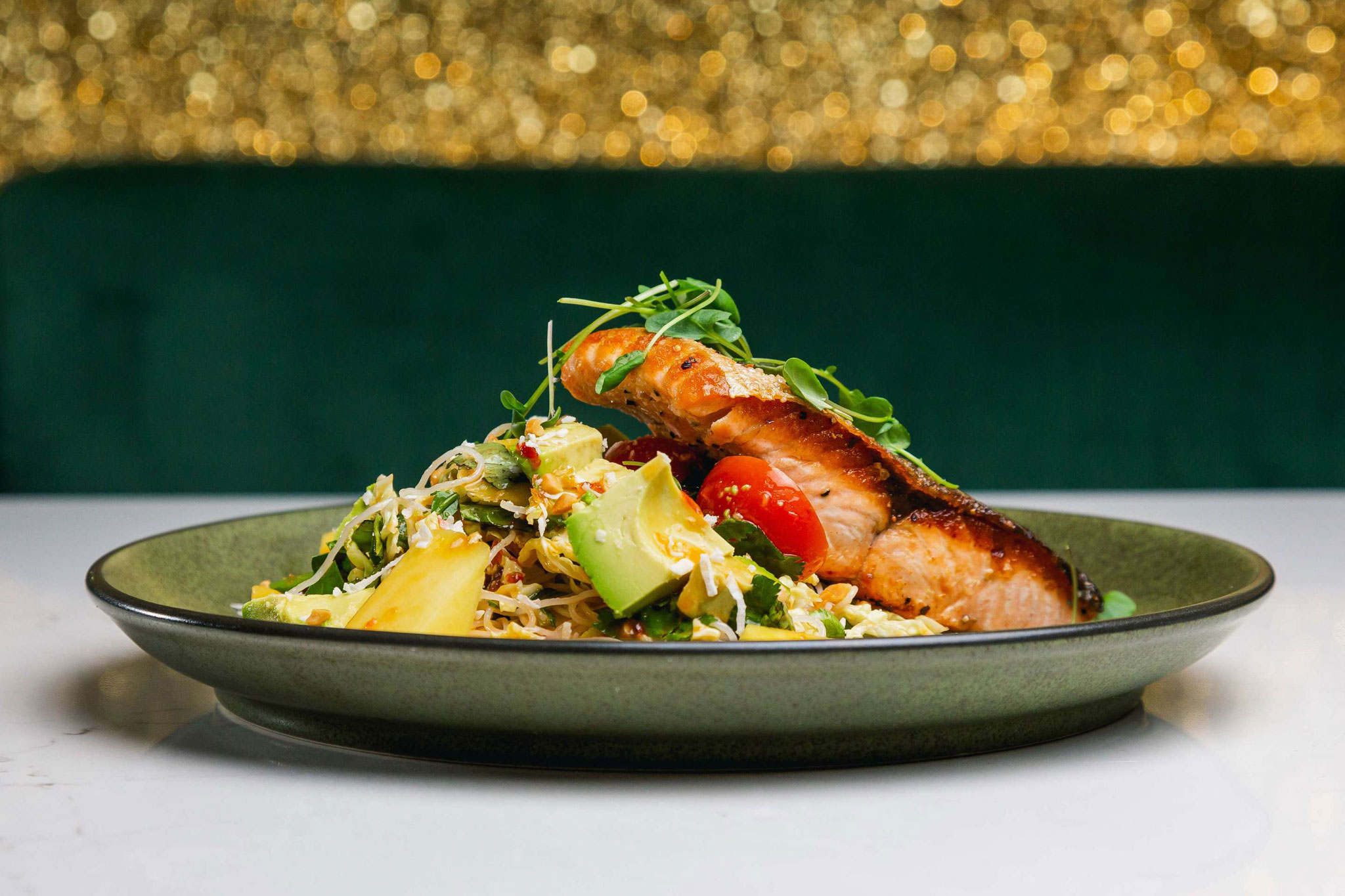 Social Roost is a globally inspired scratch kitchen and craft cocktail bar. Owners Rob Bowen and Jason Teabout, who both grew up in St Pete, have manifested an upscale dining experience where international chicken dishes are the star. They travel the world together, and they are both quite fit. Along with the workouts comes eating lots of chicken.
That's the inspiration for global dishes like Peruvian Chicken, Chicken Tagine, Chicken Khao Soi, a gourmet take on Chicken Pot Pie, Fried Chicken, Chicken Parmesan, and even Classic Roasted Chicken.
Don't feel like chicken? No worries. There are other delectable eats including Short Rib, Pasta Bolognese, Meatballs, Shrimp & Grits, Red Snapper Escovitch, Crispy Skin Salmon and more. Whatever you do, don't miss the Wild Mushroom Salad. You've never had anything like it before. Check out their weekend brunch too.
Sea Salt St. Pete
183 2nd Ave N
St. Petersburg, FL 33701
(727) 873-7964
Sea Salt Website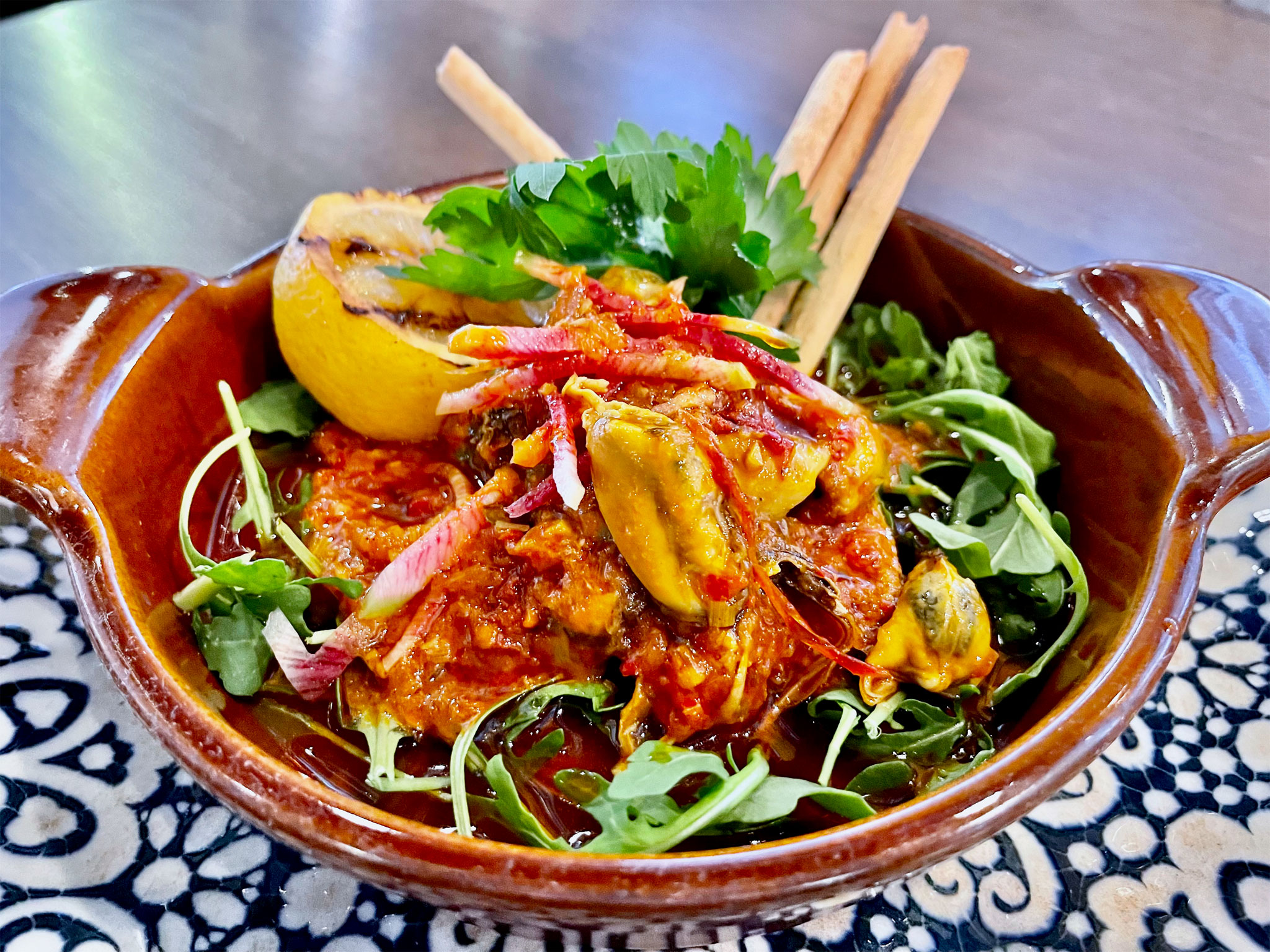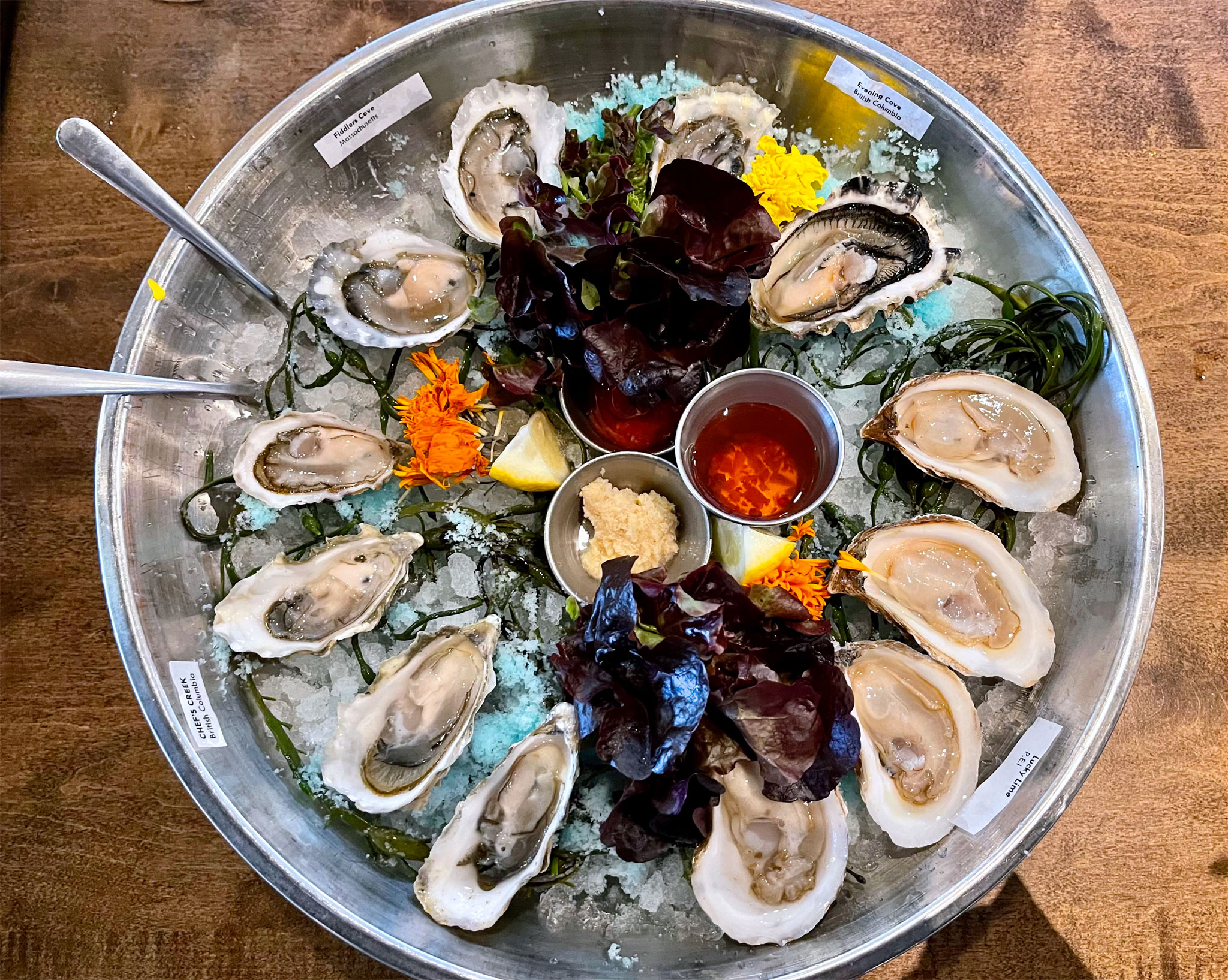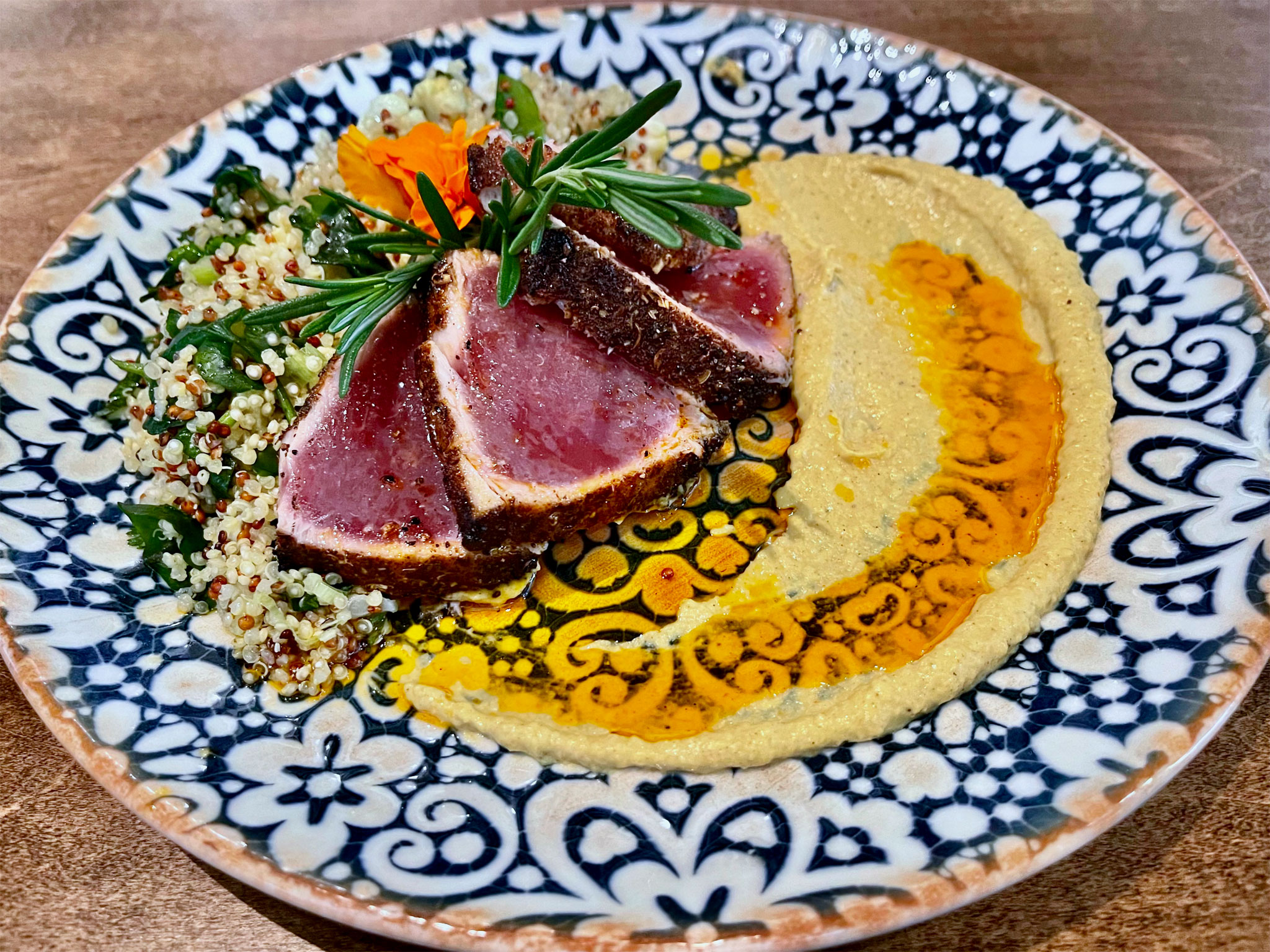 Sea Salt is a fine-dining restaurant, featuring an 80-foot long raw bar, 20-foot-tall wine tower, some of Florida's freshest seafood and 130 different salts from around the world. It is located in downtown St. Pete in the Sundial Shopping Plaza.
They opened in 2015, and earlier this year Chef Margaret LaVetty took the helm. She has done a great job of maintaining the favorites and adding excellent new dishes.
One of our biggest delights—one that we kept talking about the next day—was the Mussels Escabeche. What an epic joy, not only that it was a flavor explosion, but it surprised us that it was so good for a cold dish. We couldn't stop eating it. We didn't know that it was a cold dish, and when it came out Lori said, "stop eating the bread and eat this while it's hot", and then we got the surprise. Put this on your "must order list".
The Mussels Escabeche has radish, grissini, smokey tomato, and lemongrass. It has wonderful tangy and bright vinegar notes and just enough spiciness to keep you coming back for more. The secret ingredient here is house-made harissa. I checked six different online recipes for mussels escabeche, and none of them had harissa, although one had chili sauce. Sea Salt's Mussels Escabeche has ruined us for all others.
Next up were the oysters, which consisted of Chef's Creek (British Columbia), Fiddler's Cove (Massachusetts), Evening Cove (British Columbia) and Lucky Lime (P.E.I.). They were all sublime. The Chef's Creek were creamy with a high brininess and sweet flavor. The oysters from Fiddler's Cove had the perfect balance of salty and sweet, with a silky, buttery finish. The Evening Cove oysters had a fresh, clean, mildly briny flavor and a watermelon finish. Finally, the Lucky Lime bivalves had a balanced flavor of seaweed, with a silky citrus-tone finish.
Another new favorite is the Mediterranean Tuna with quinoa and hummus. The hummus utilizes the Moroccan spice blend Ras-el-Hanout with Calabrian chili oil on top. It has such great flavor and is different than any other hummus I've had before.
The perfectly seared tuna has a rub of Szechuan peppercorns and paprika that is wonderful, and the quinoa with grain mustard was a delight. Some people think that Szechuan peppercorns are spicy since Szechuan cuisine is spicy, but they are not. They are floral in taste and aroma. There's not enough here to cause the numbing or tingling of your lips and tongue that they are famous for. They provide flavor and color on the tuna.
Sea Salt also has great pasta and steak dishes as well as extraordinary desserts. Check out their weekend brunch starting November 1, 2023.
Rococo Steak
655 2nd Ave S
St. Petersburg, FL 33701
(727) 822-0999
Rococo Website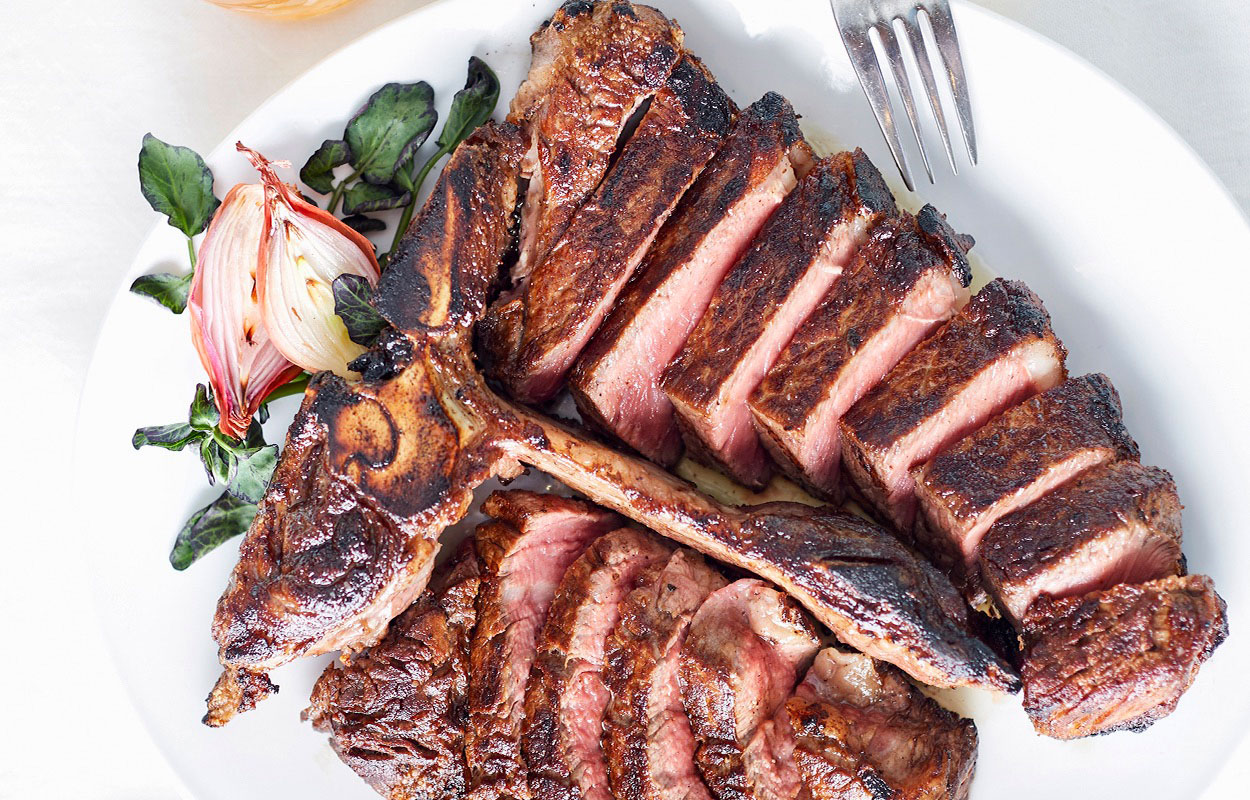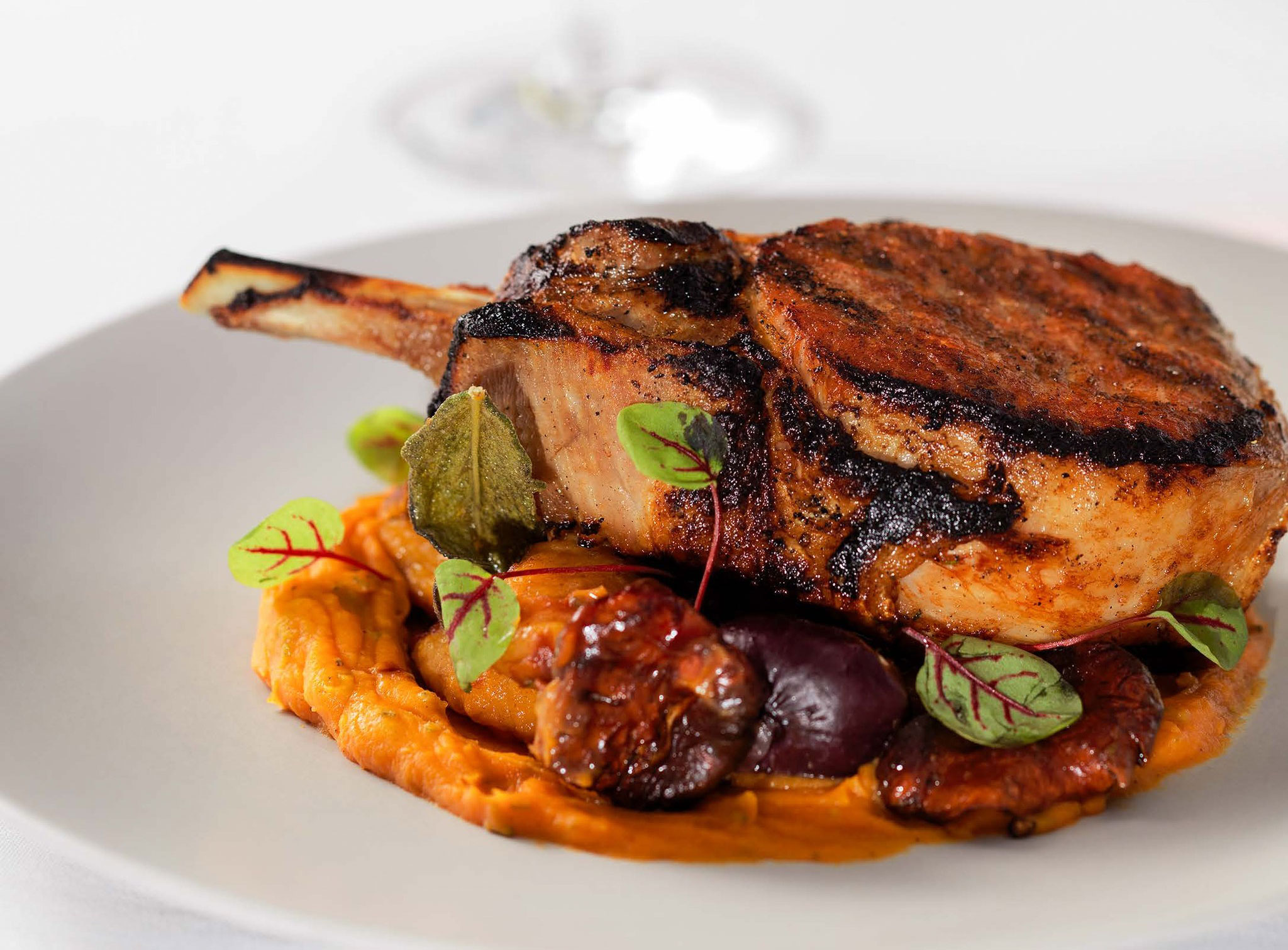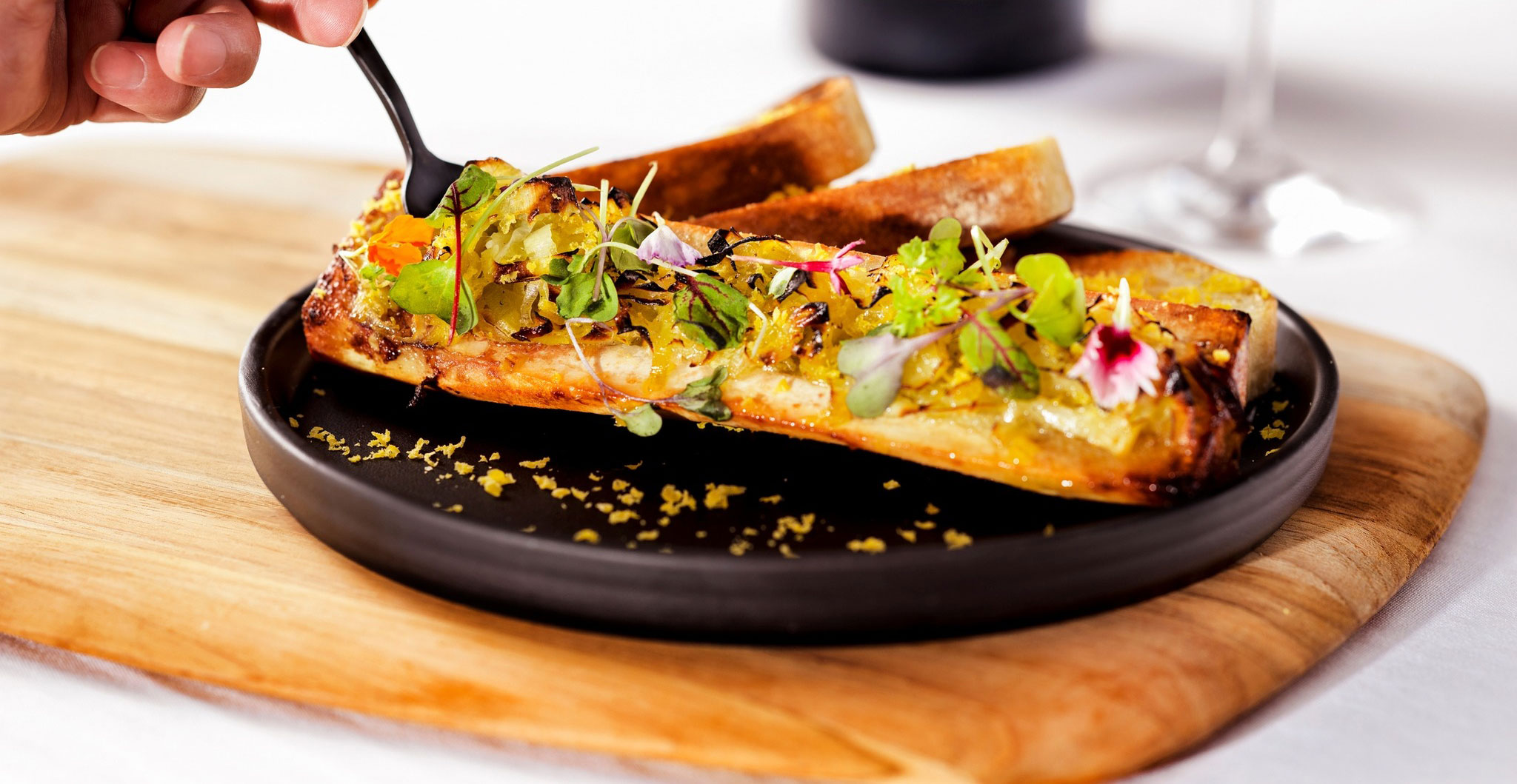 Rococo Steak offers a modern twist on classic steakhouse fare, showcasing the highest quality ingredients prepared in the most inspired way. The steaks come àl a carte, and the sides are large enough for 2-3 people to share. The steaks are from Allen Brothers of Chicago, and they offer Angus and Prime cuts.
Two of our favorite sides are the roasted mushrooms and a must-order is the creamless corn mash. It will be the best creamed corn (without cream) that you've ever had.
Even though the focus is on steak, they have several seafood items and other dishes for your non-carnivorous friends as well. Rococo also possesses one of the most impressive wine cellars in the Tampa Bay area, which houses 3,500 bottles.
Bin 6 South
330 6th St S
St. Petersburg, FL 33701
(727) 498-6735
Bin 6 South Website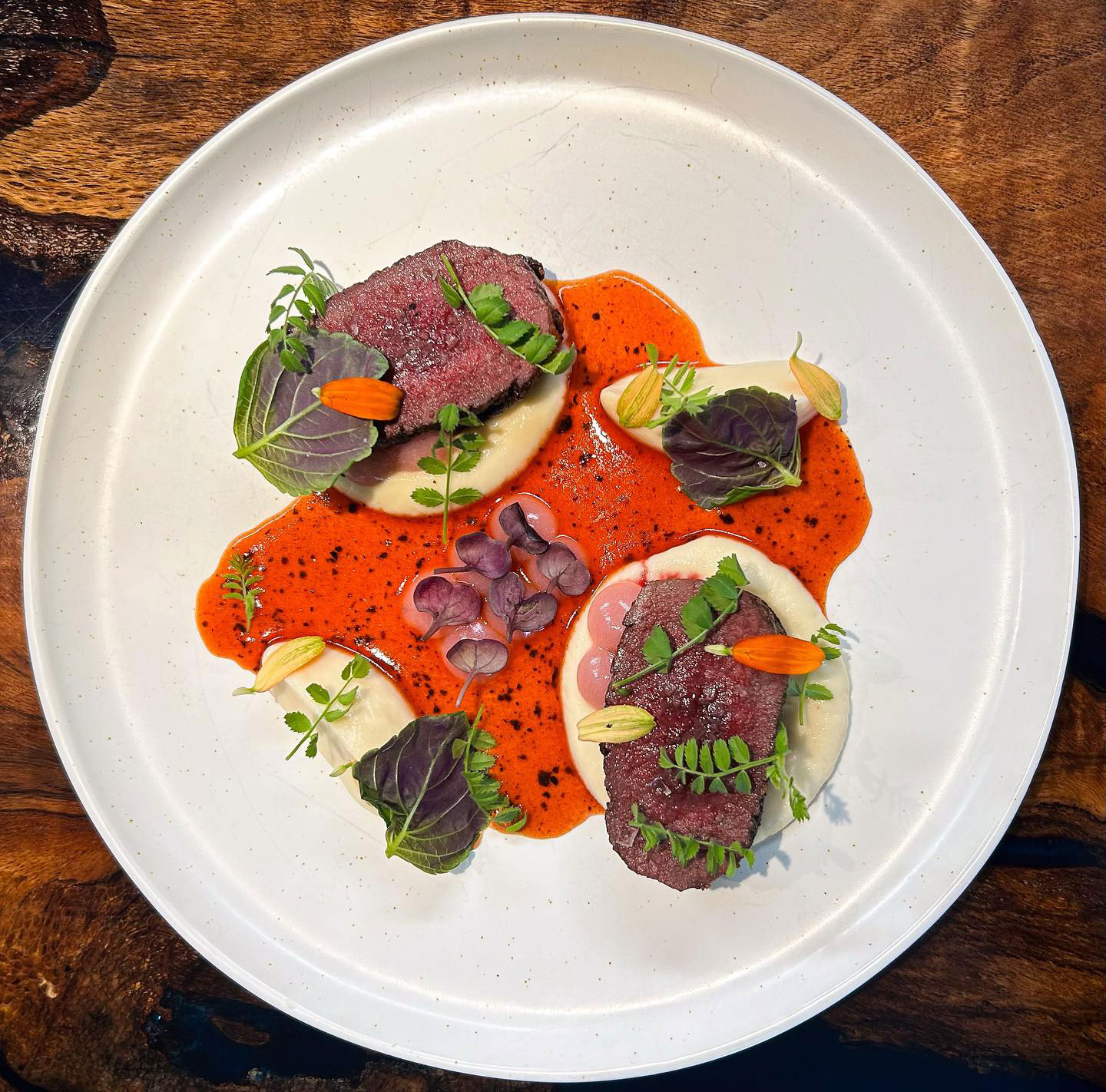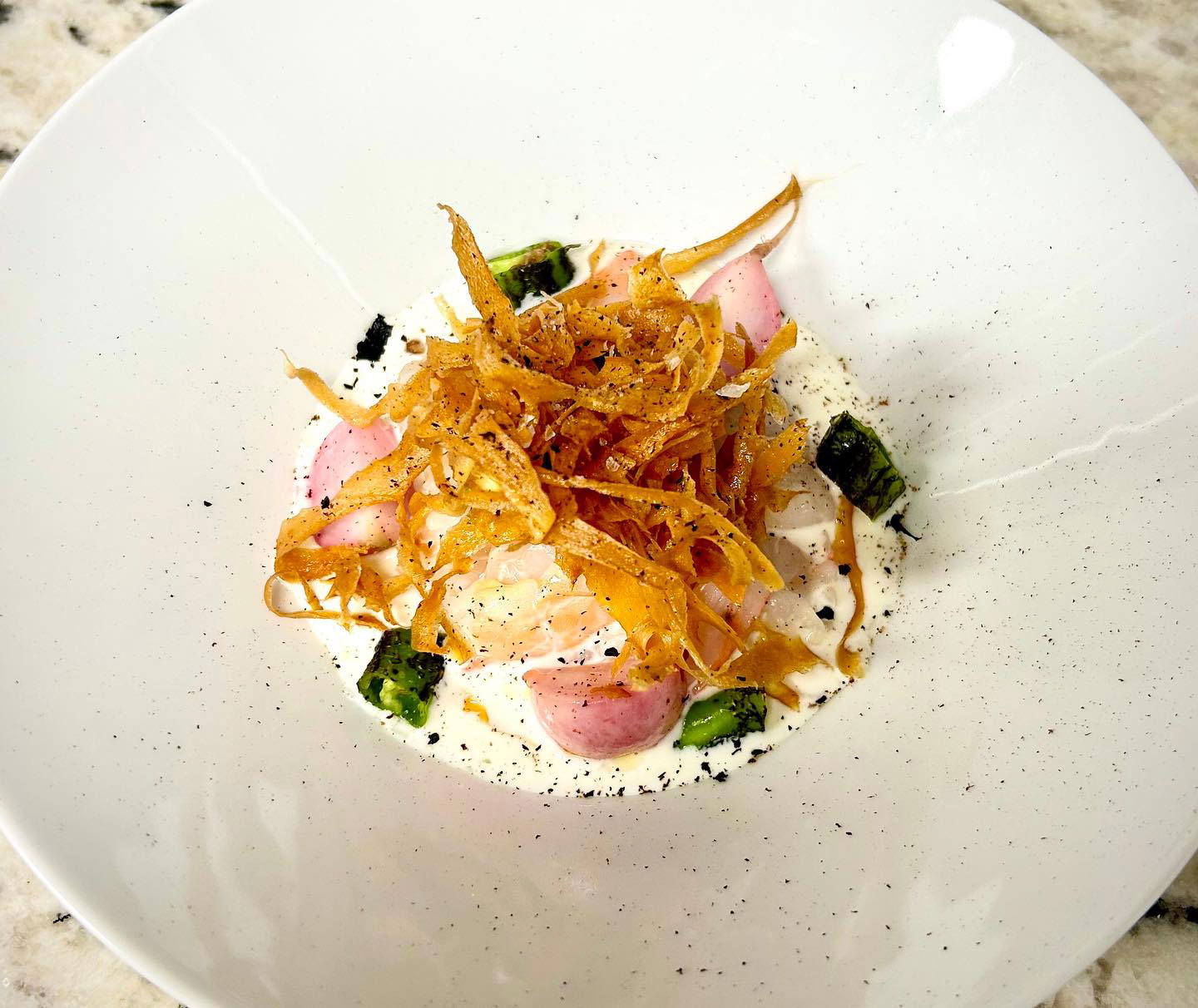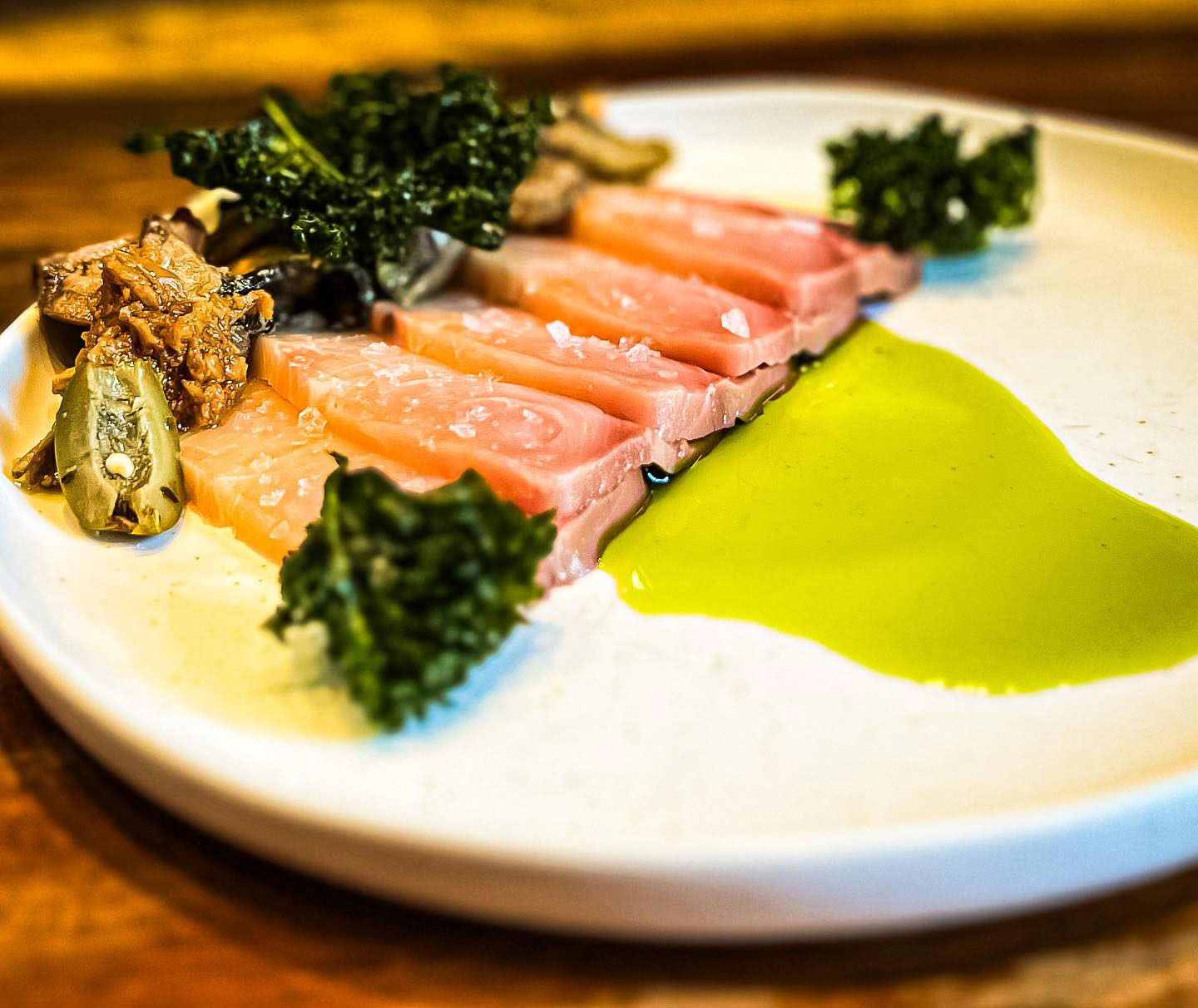 From Haley's Review:
If you're looking for an astonishing experience, head to this quaint house cellar and restaurant, Bin 6 South. It's a relaxing establishment in downtown St. Pete and just a few blocks off Central Avenue. Though the atmosphere is casual, the food menu and wine options are truly extraordinary. I was blown away by the attention to detail, the quality of the food and wine and the charm. Life's 'bin' good ever since I visited Bin 6 South.
This home turned wine cellar/restaurant has an impressive wine list and a surprising menu of lunch, dinner and decadent desserts. The setting is super intimate with only 12 seats in total. You'll either be seated at the table with other parties or you can have a front row seat of the kitchen sitting at the bar. Be sure to book a reservation or call them in advance.
The menu changes seasonally, and they also offer themed dinners.
Sea Worthy Fish + Bar
1110 Pinellas Bayway S
Tierra Verde, FL 33715
(727) 623-0468
Sea Worthy Website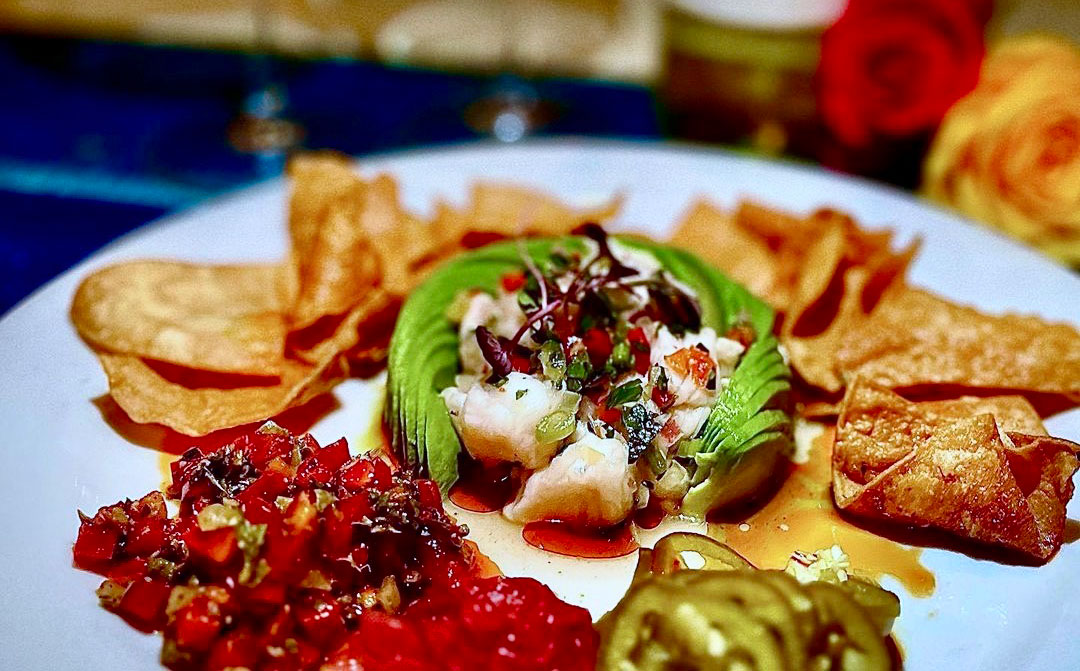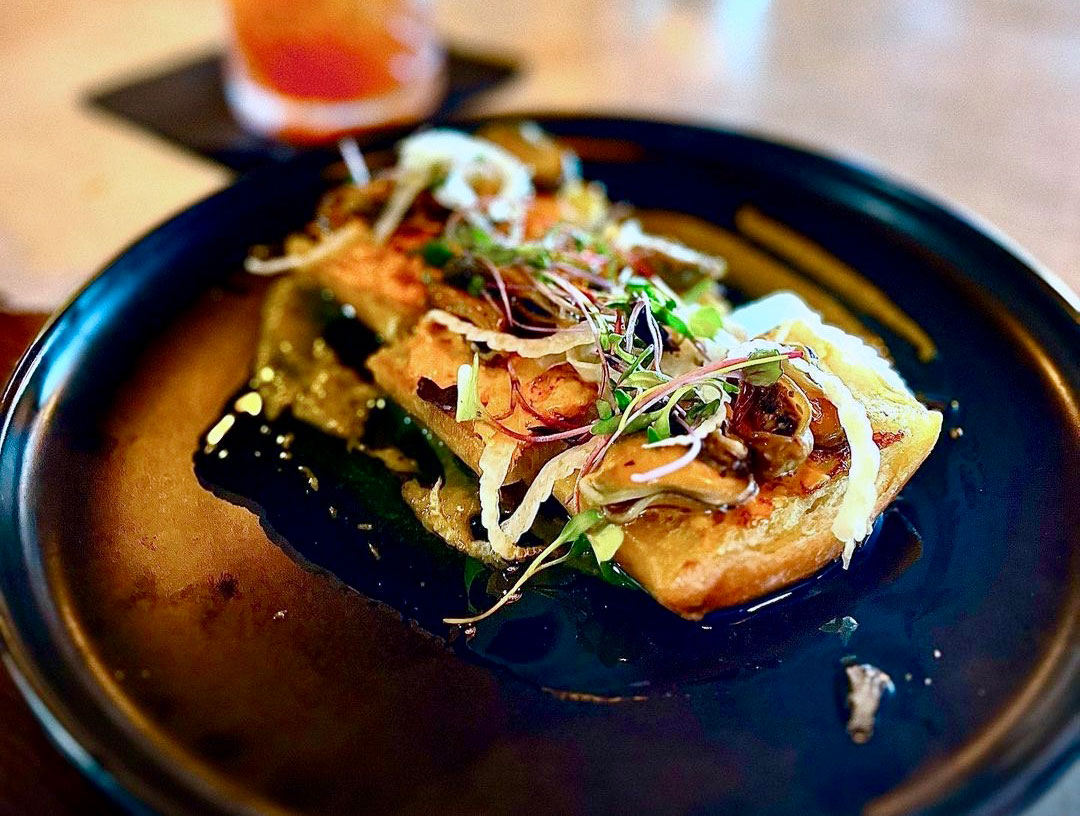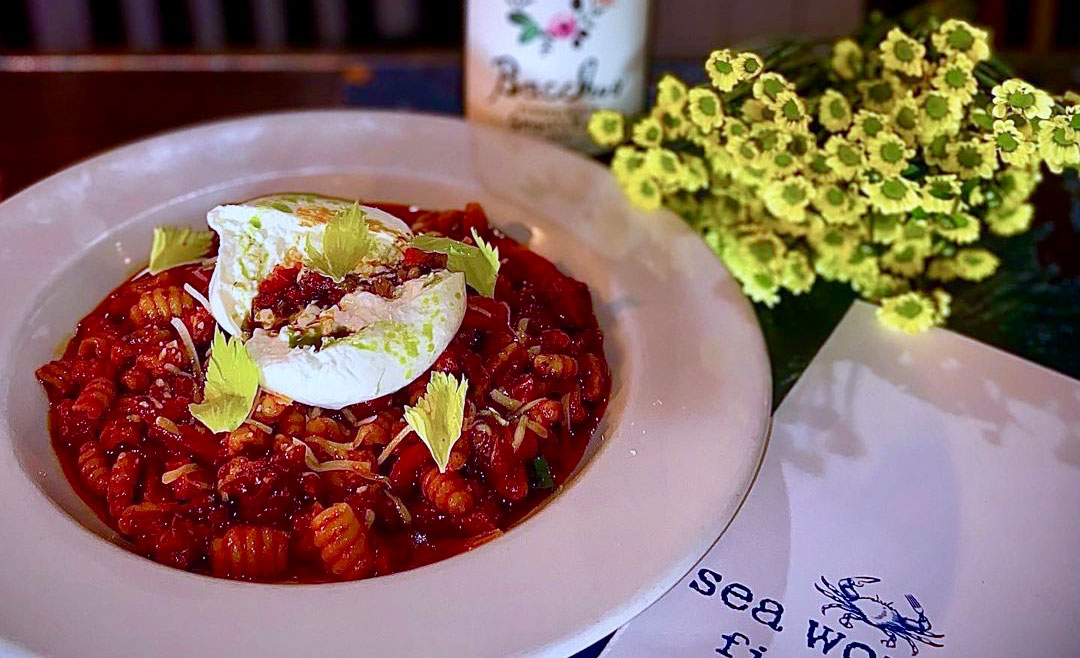 Sea Worthy has the same Chef / Owner as Brick & Mortar in downtown St. Pete – Chef Jason Ruhe – so you know the food is going to be the freshest, and top tier cuisine. He is known to go fishing in the local gulf waters in the morning, breaks down the fresh catch himself, and serve it up for dinner. Speaking of the Gulf of Mexico, Sea Worthy sits right on the water in Tierra Verde with great sunset views. Most of the menu is seafood, but they also have beef, pork, and pasta dishes. Join them for brunch on Saturday and Sunday at 11:00 am.
Maritana
3400 Gulf Blvd
St Pete Beach, FL 33706
(727) 360-1882
Maritana Website
Maritana photos by Melissa Santell of FoodXFeels.com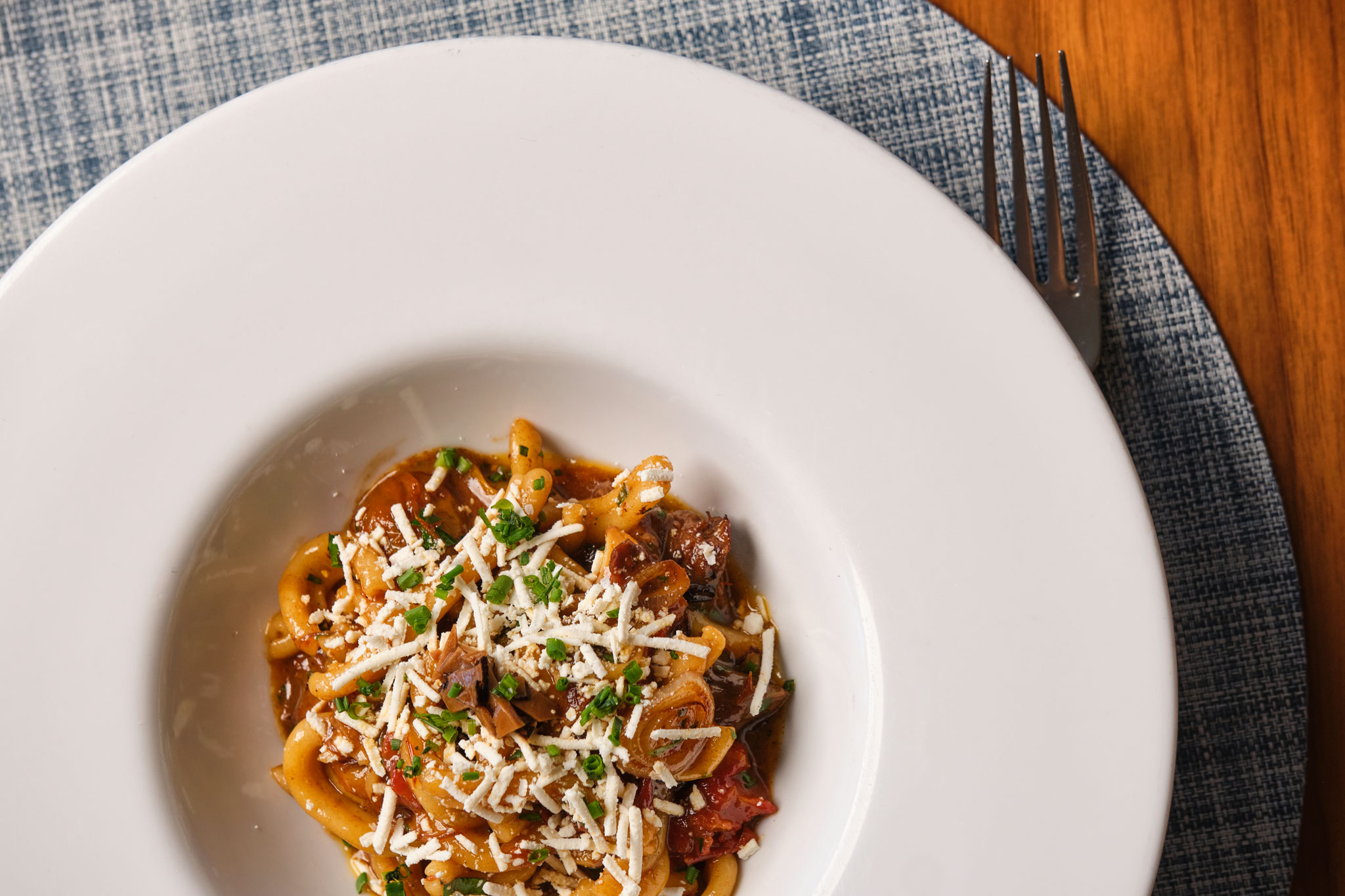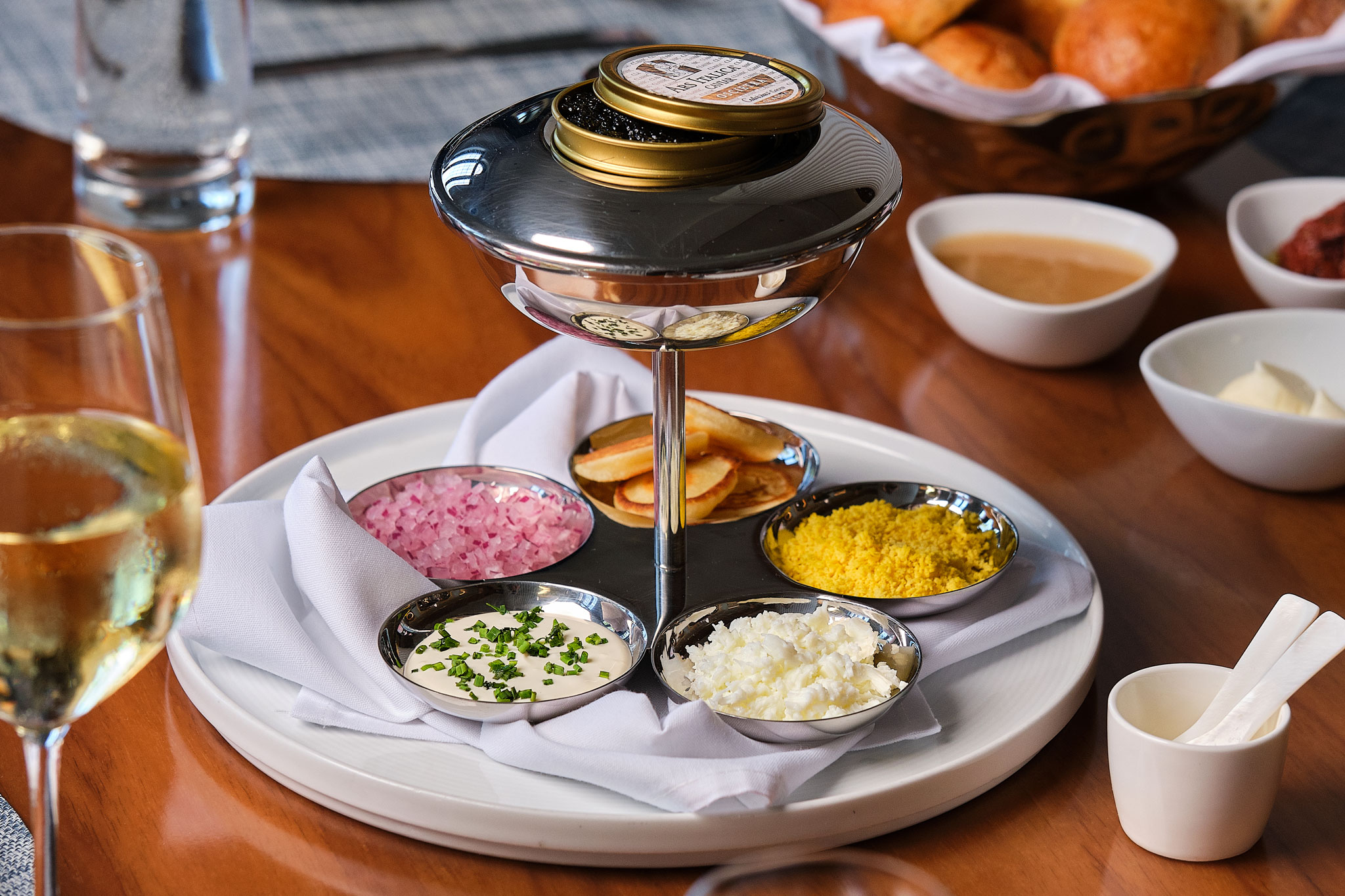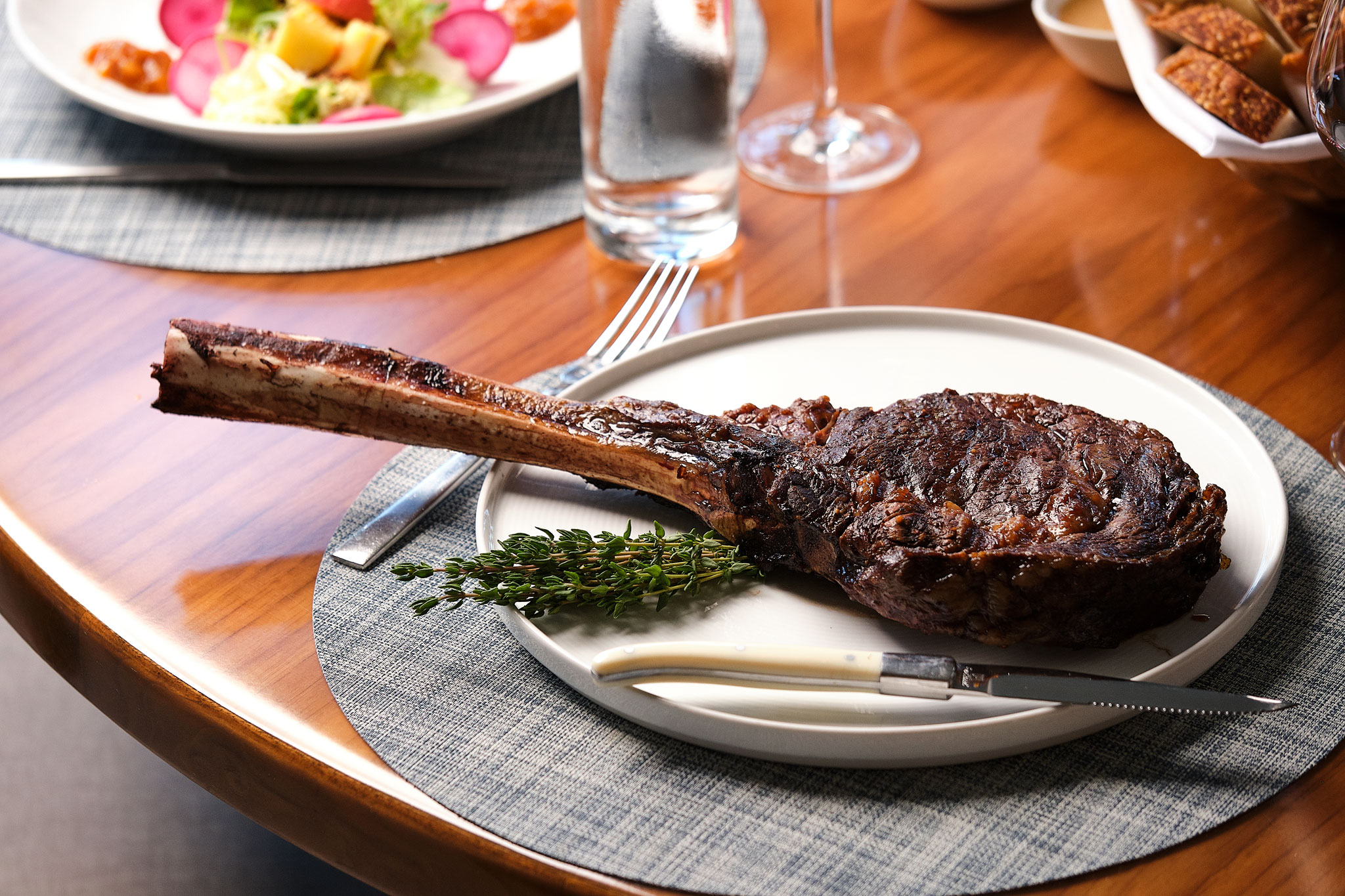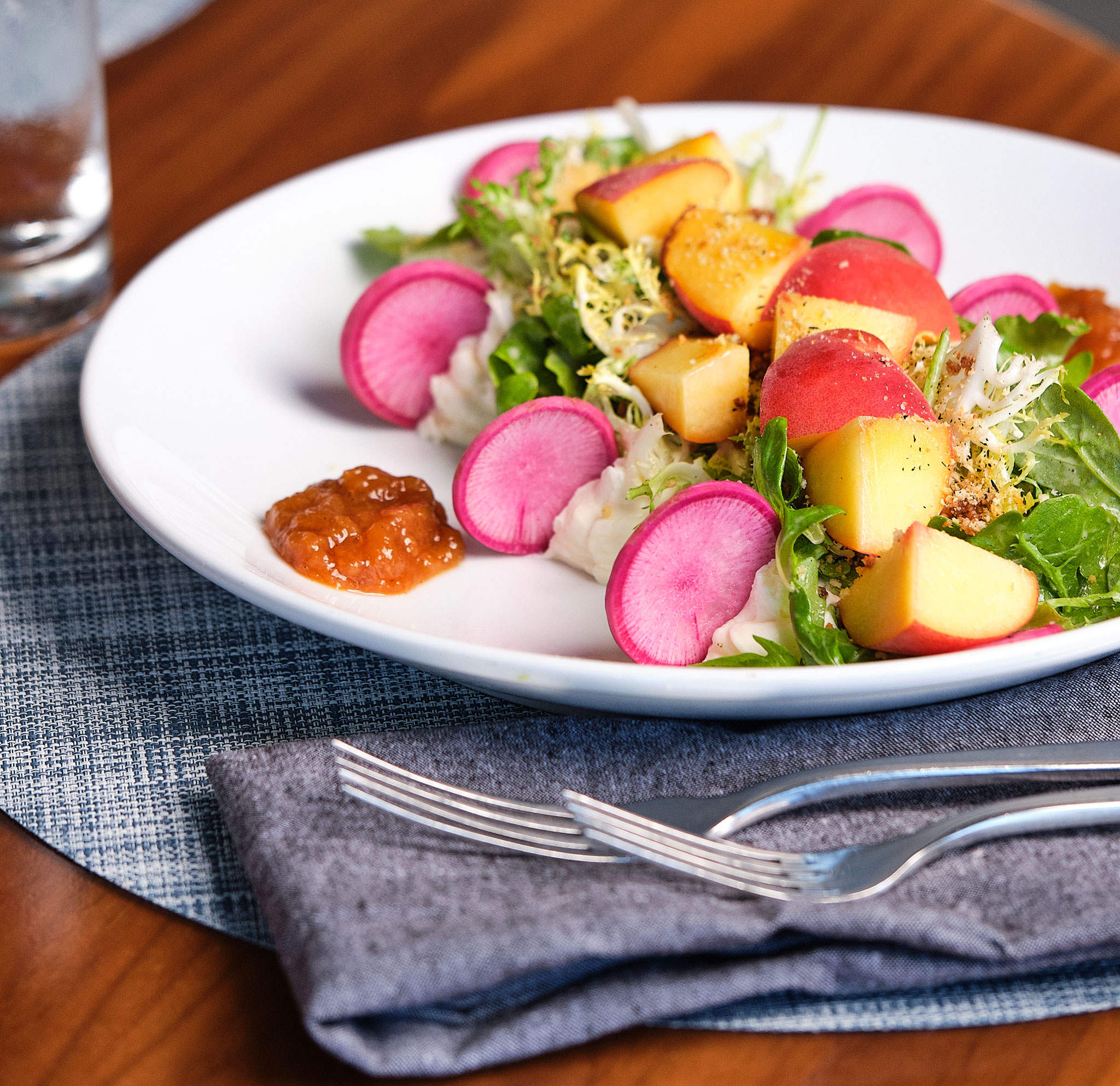 The Don CeSar is "The Legendary Pink Palace® of St. Pete Beach". Opened in 1928, "The Don" has a rich history of famous and infamous guests, and is one of the best known landmarks in the St. Pete area. There are five choices, plus an ice cream bar, for eating at the Don CeSar. Maritana is their fine dining establishment that is actually reasonably priced for the superior level of cuisine that they offer. An extensive wine list, delectable desserts and stunning ambiance round out your experience at one of USA Today's 10Best restaurants. Whether you're staying at the resort or not, put the Maritana on your list.
Birch & Vine
340 Beach Dr NE
St. Petersburg, FL 33701
(727) 896-1080
Birch & Vine Website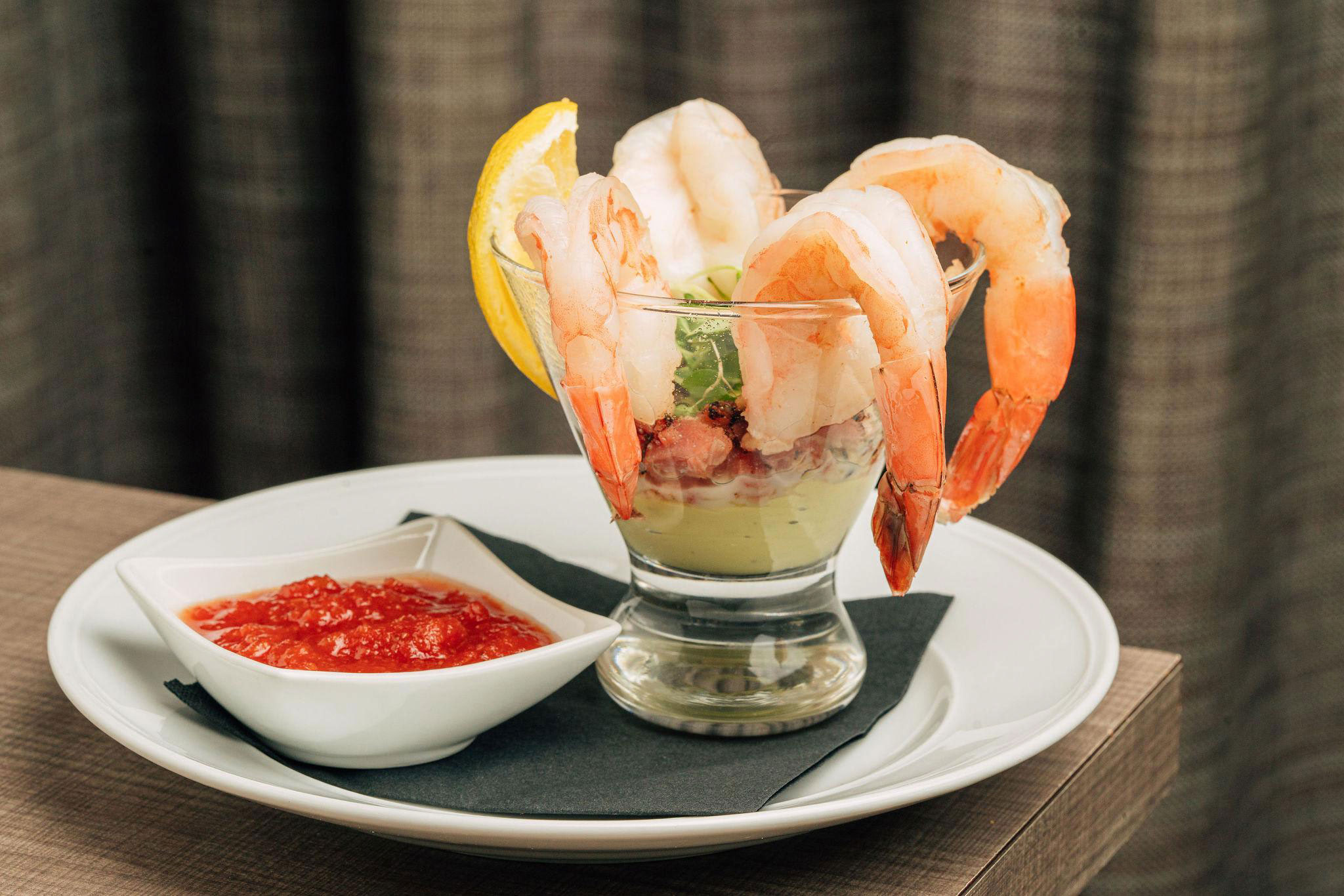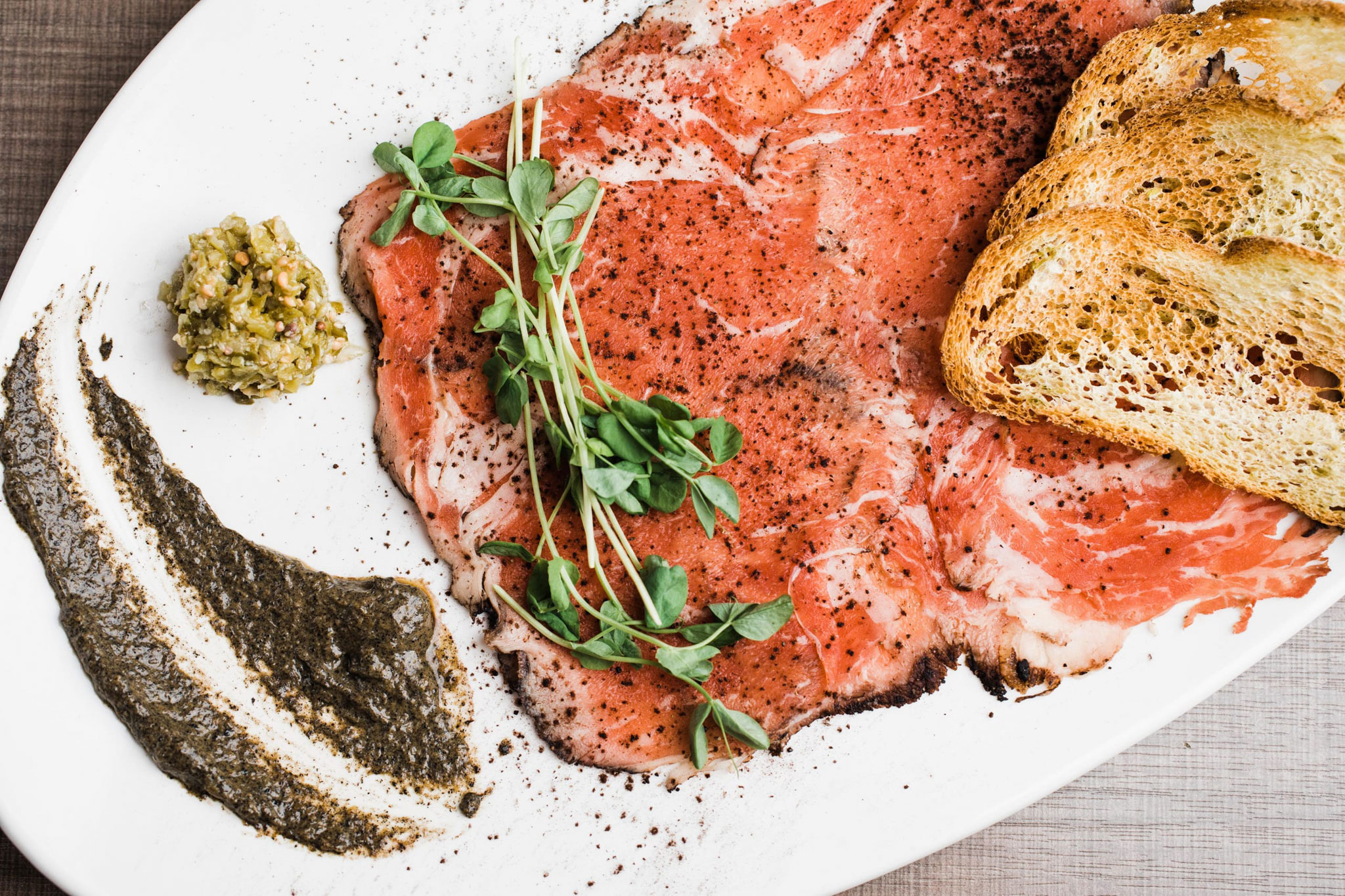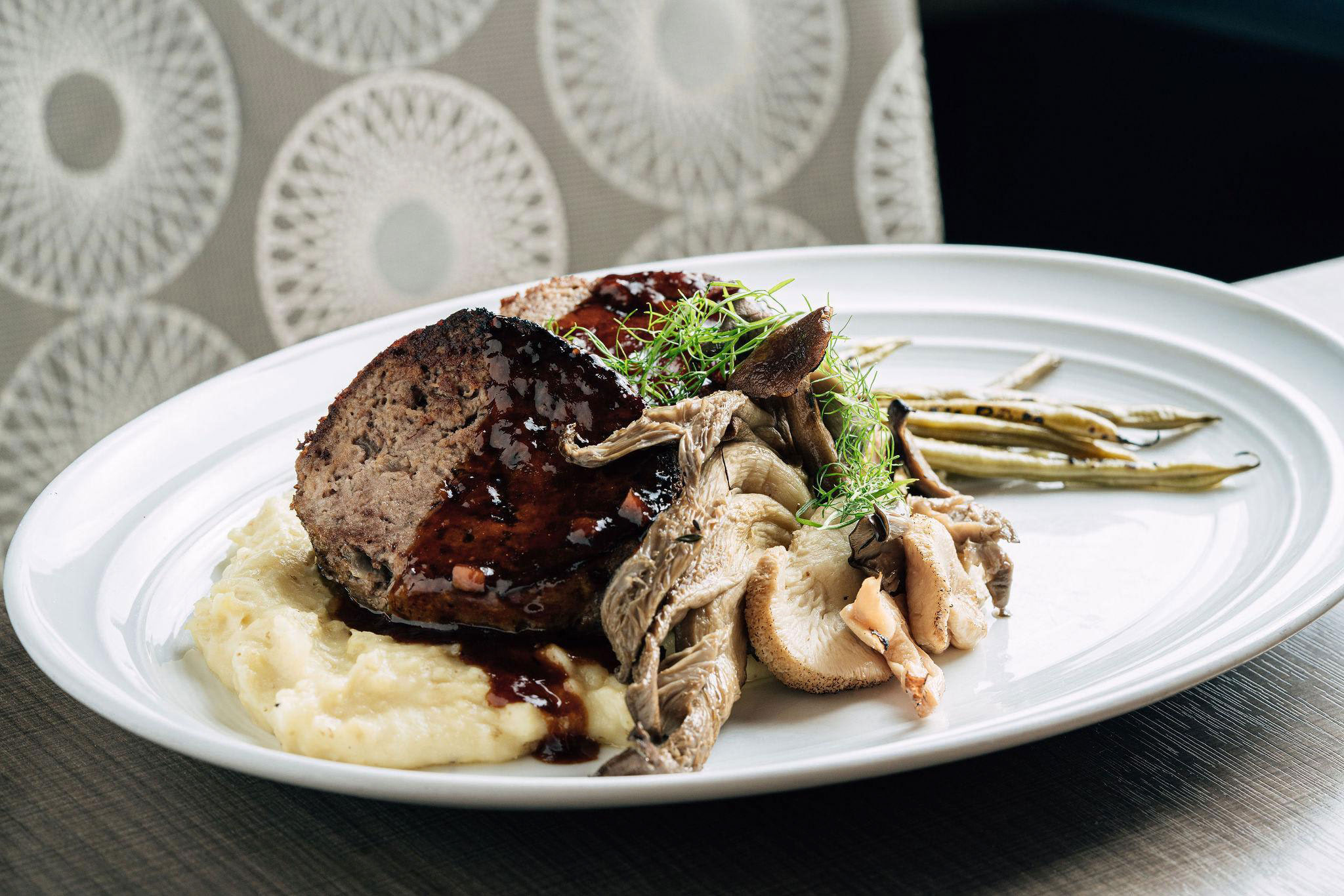 The Birch & Vine at The Birchwood Inn boutique hotel has been wowing guests and diners at their Beach Drive location since 2013. As a matter of fact, Lori and I had our first dinner date there that same year. The Birch & Vine has always been one of our favorites, and they have always been turning out creative fine dining plates, and creative takes on comfort food that you don't find anywhere else.
We also love the elegant and sophisticated ambiance that transports us back in time, and also has a great romantic feeling to go along with their elevated dishes.  They have an excellent wine selection too.
Check out their brunch available every day except Monday when they are closed.
Gratzzi Italian Grille
211 2nd St S
St. Petersburg, FL 33701
(727) 623-9037
Gratzzi Website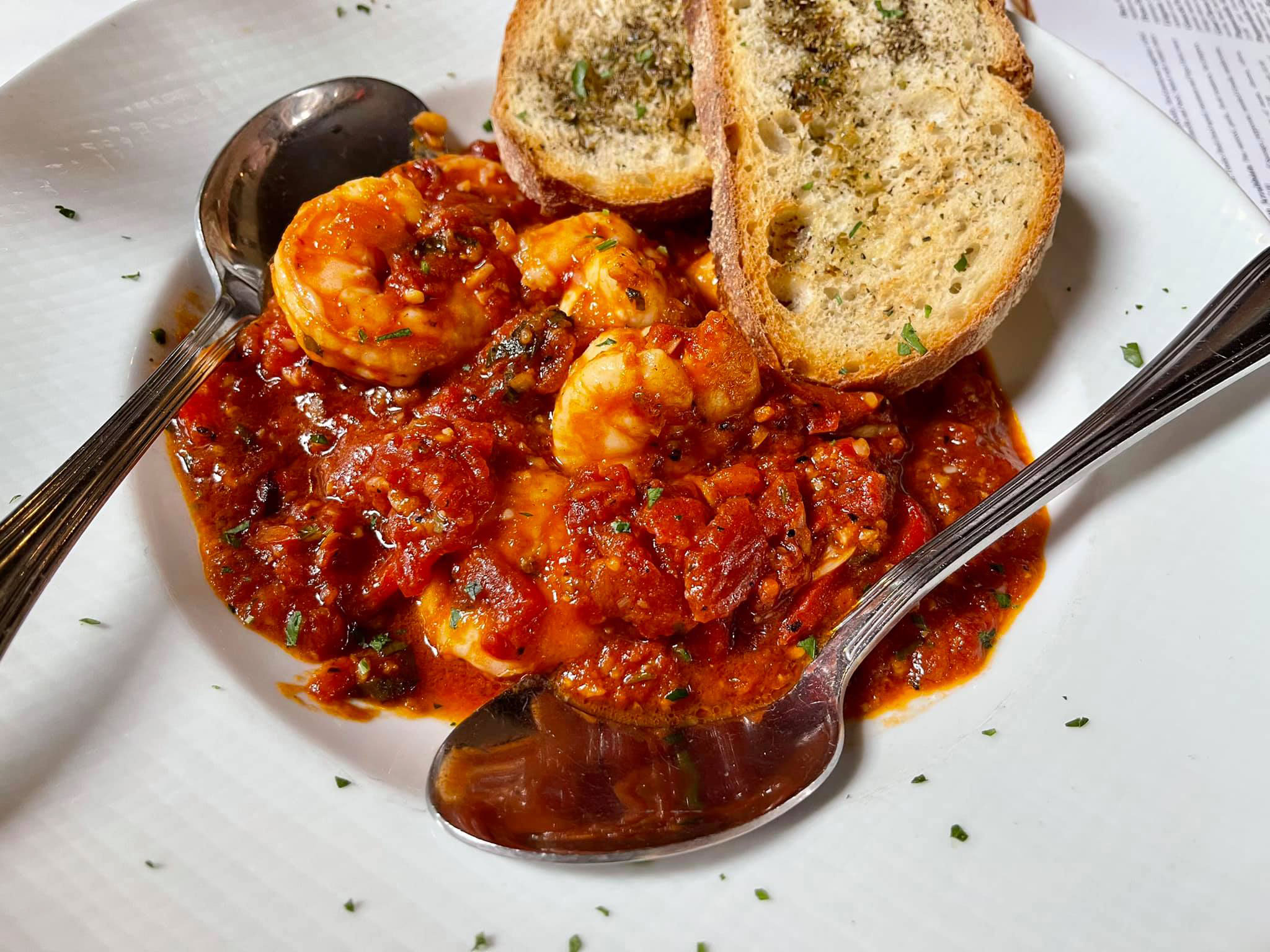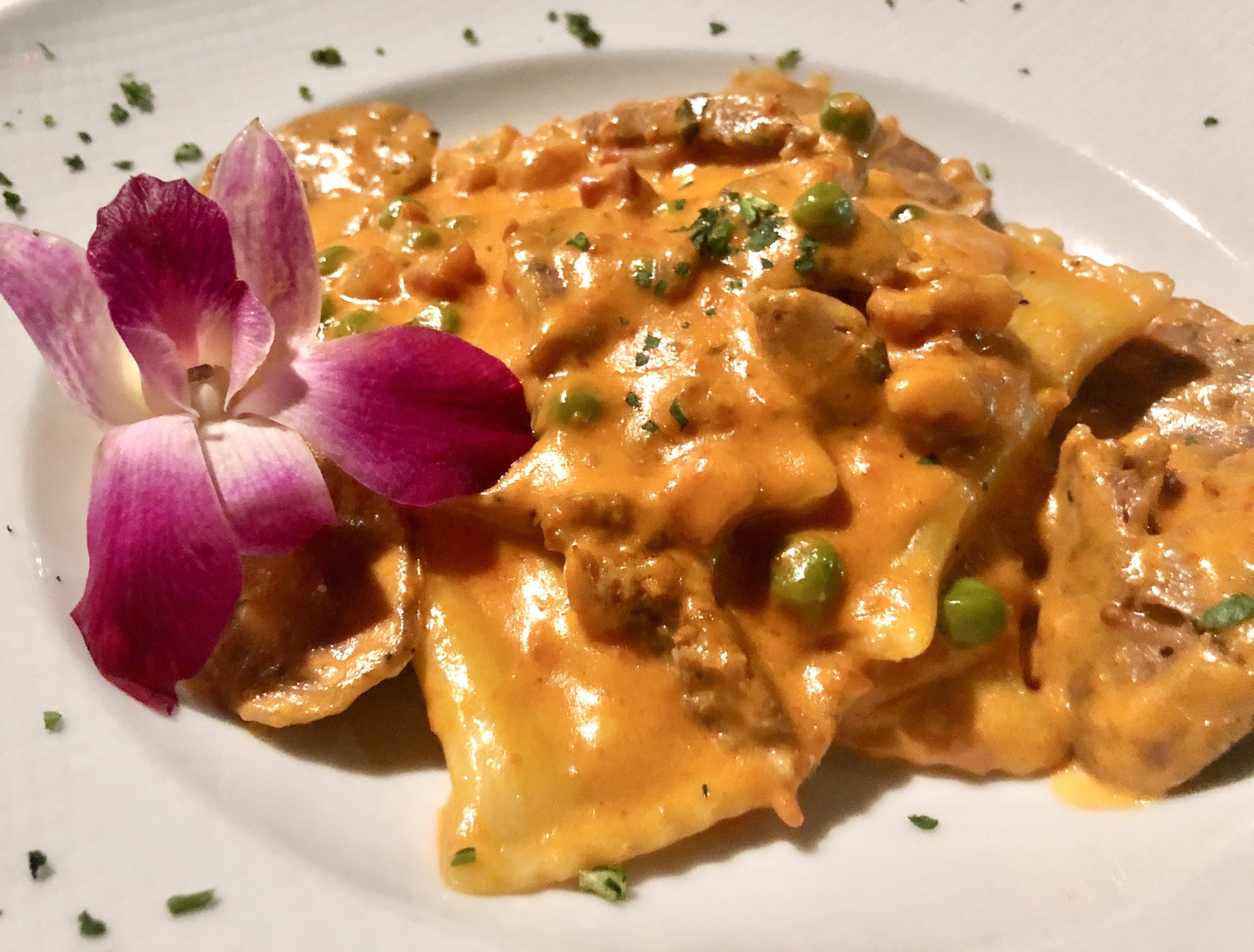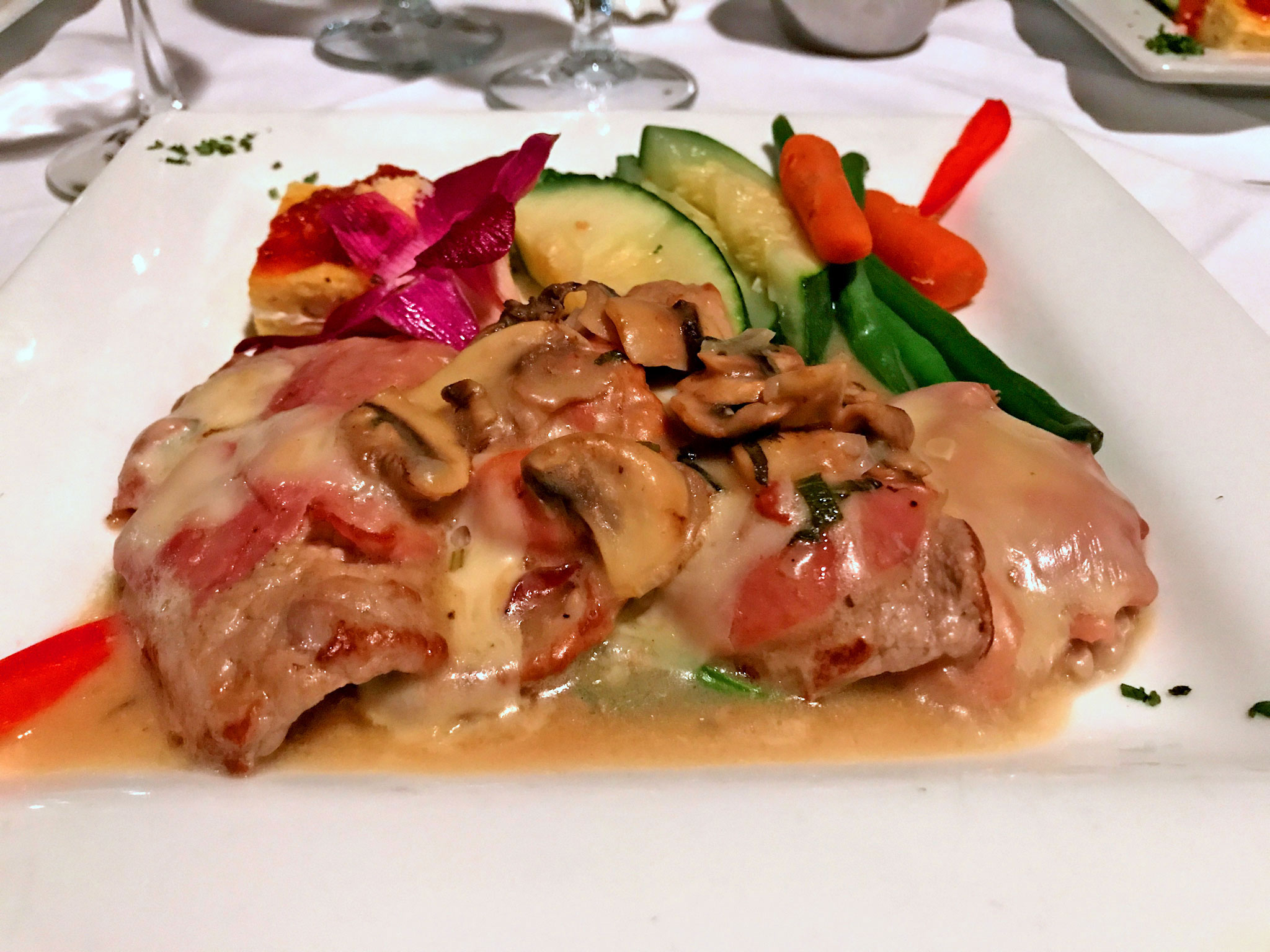 Gratzzi is one of the restaurants from "back in the day" as they say. If the restaurant was a person, it would have hit legal drinking age in Florida last year. Today, St. Petersburg is jam-packed with restaurants. In the 13+ years that I've lived here, it seems like there must be five times the amount of eateries, especially in downtown. Gratzzi was here when they were almost by themselves and they have continued to thrive and remain quite busy even now when they are surrounded by other places.
Parkshore Grill
300 Beach Dr NE #104
St. Petersburg, FL 33701
(727) 896-9463
Parkshore Website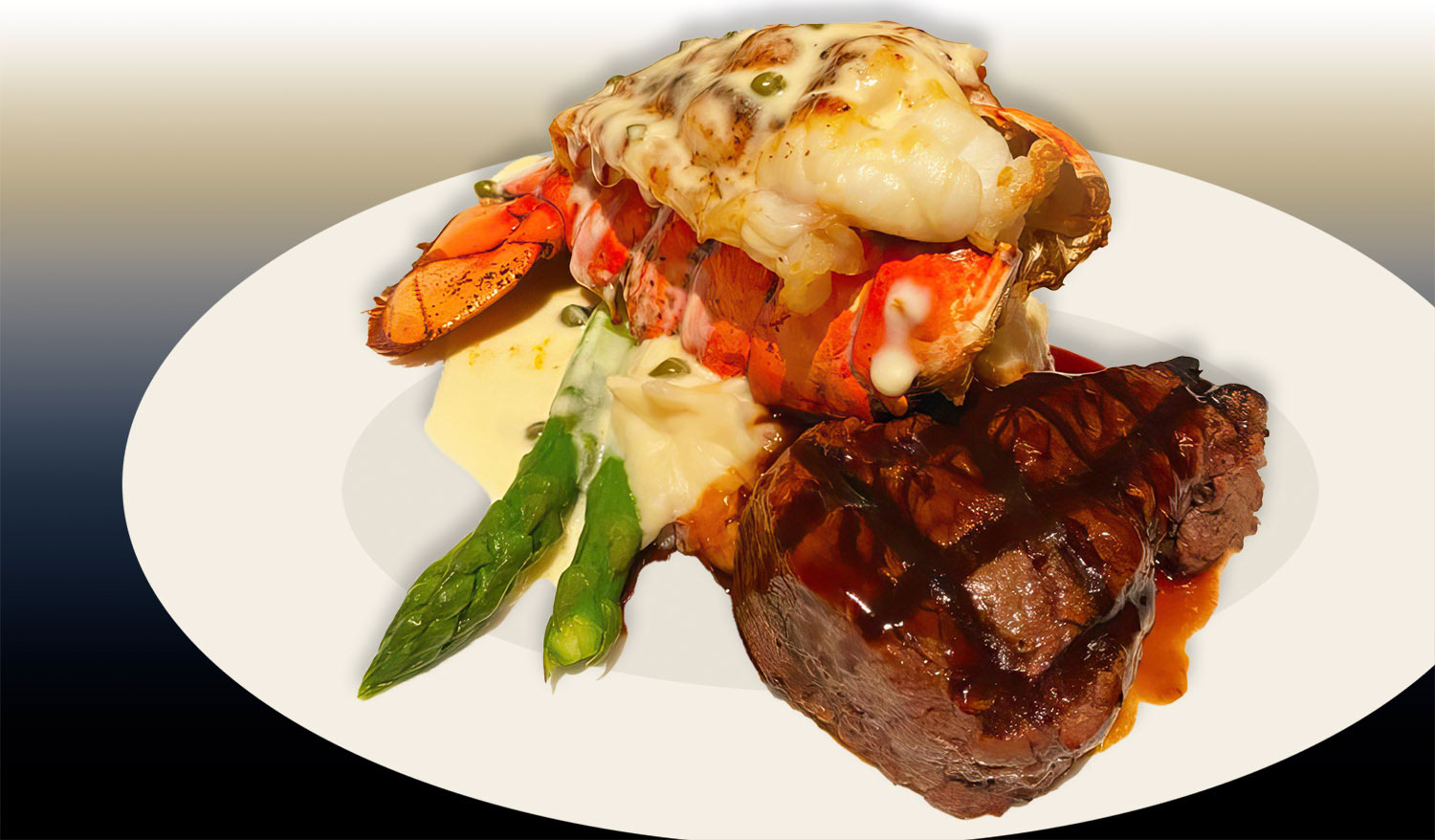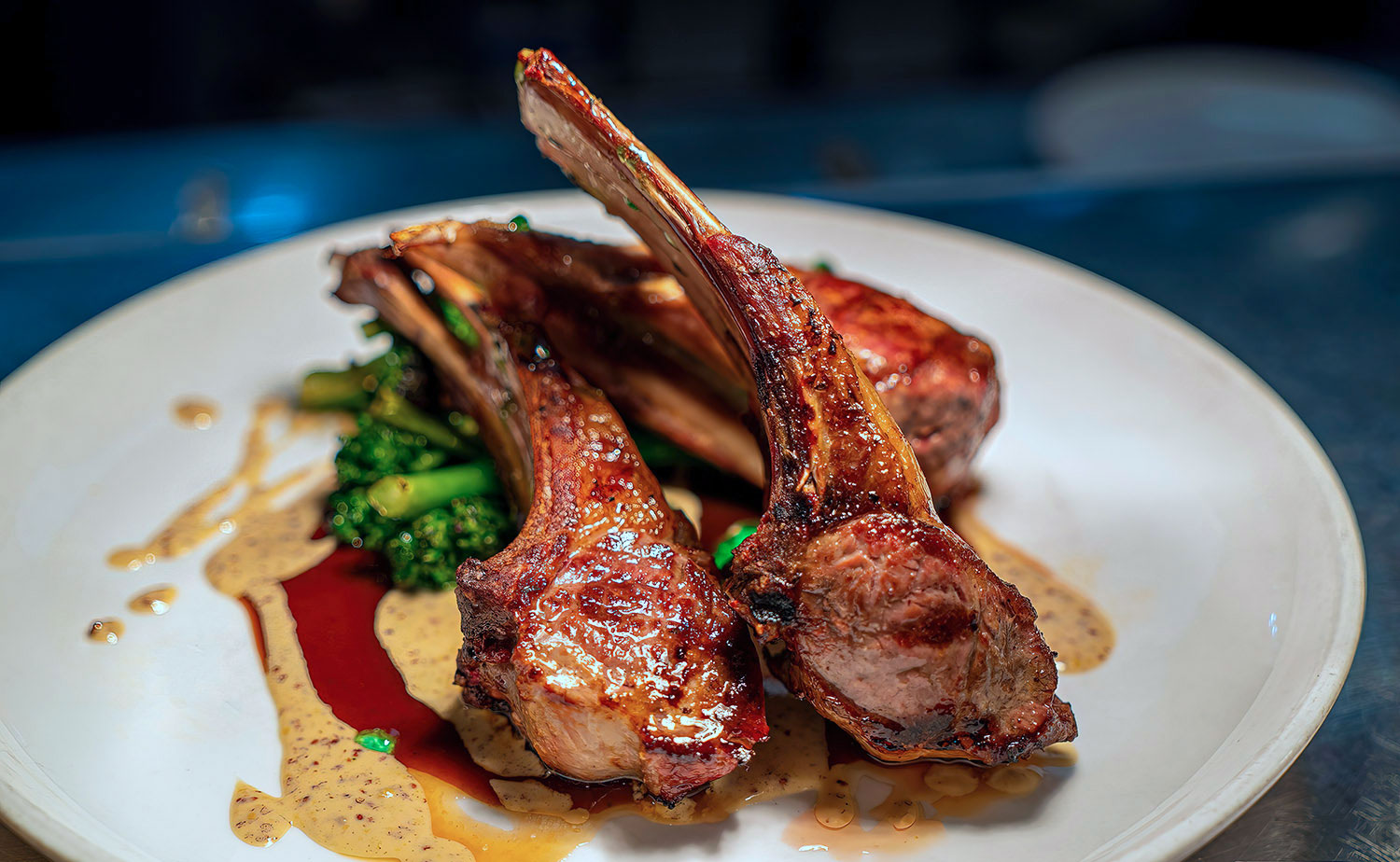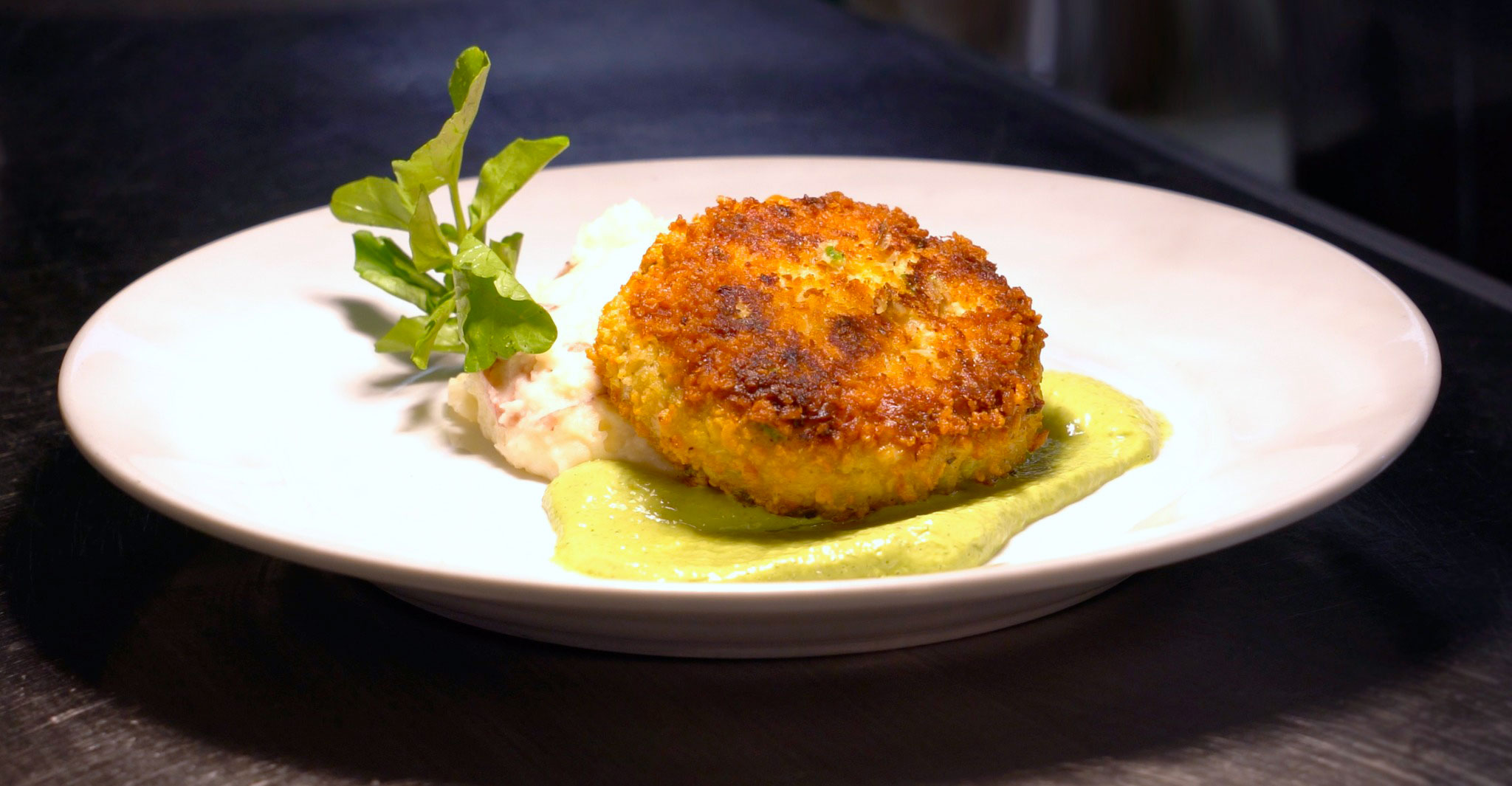 Parkshore Grill, like Gratzzi, is one of the OGs of restaurants in downtown St. Pete opening in November 2006. Chef Tyson Grant has won several Best Chef awards, and Parkshore has earned several Golden Spoons and Wine Spectator accolades. Although they are located on Beach Drive, which is bustling with tourists, this is by far NOT a tourist trap. Parkshore is a locals spot with an extensive traditional American menu with steaks and seafood, and something for everyone. Check out their weekend brunch too.
The Pearl Restaurant
5802 28th Ave S
Gulfport, FL 33707
(727) 360-9151
The Pearl Website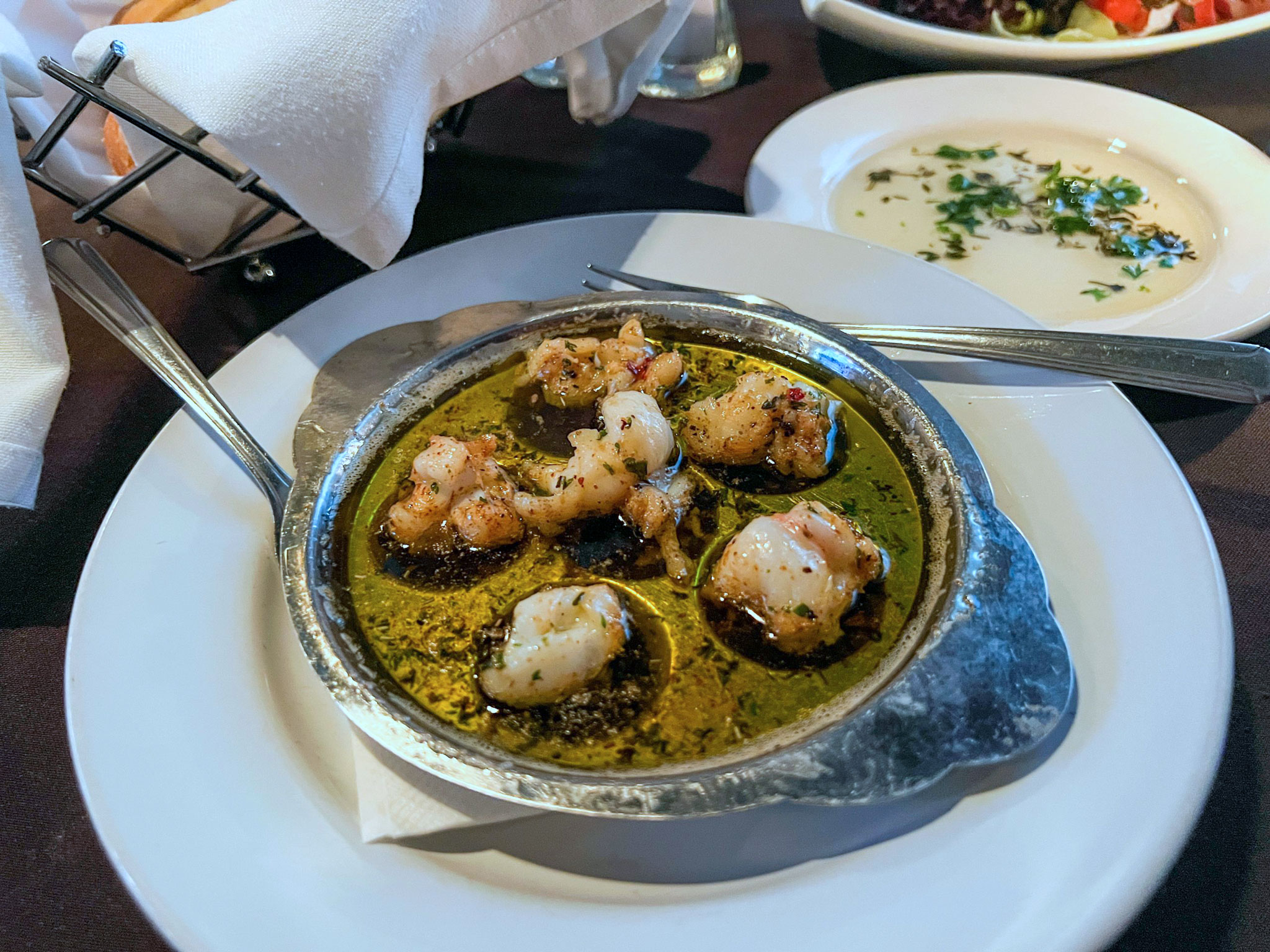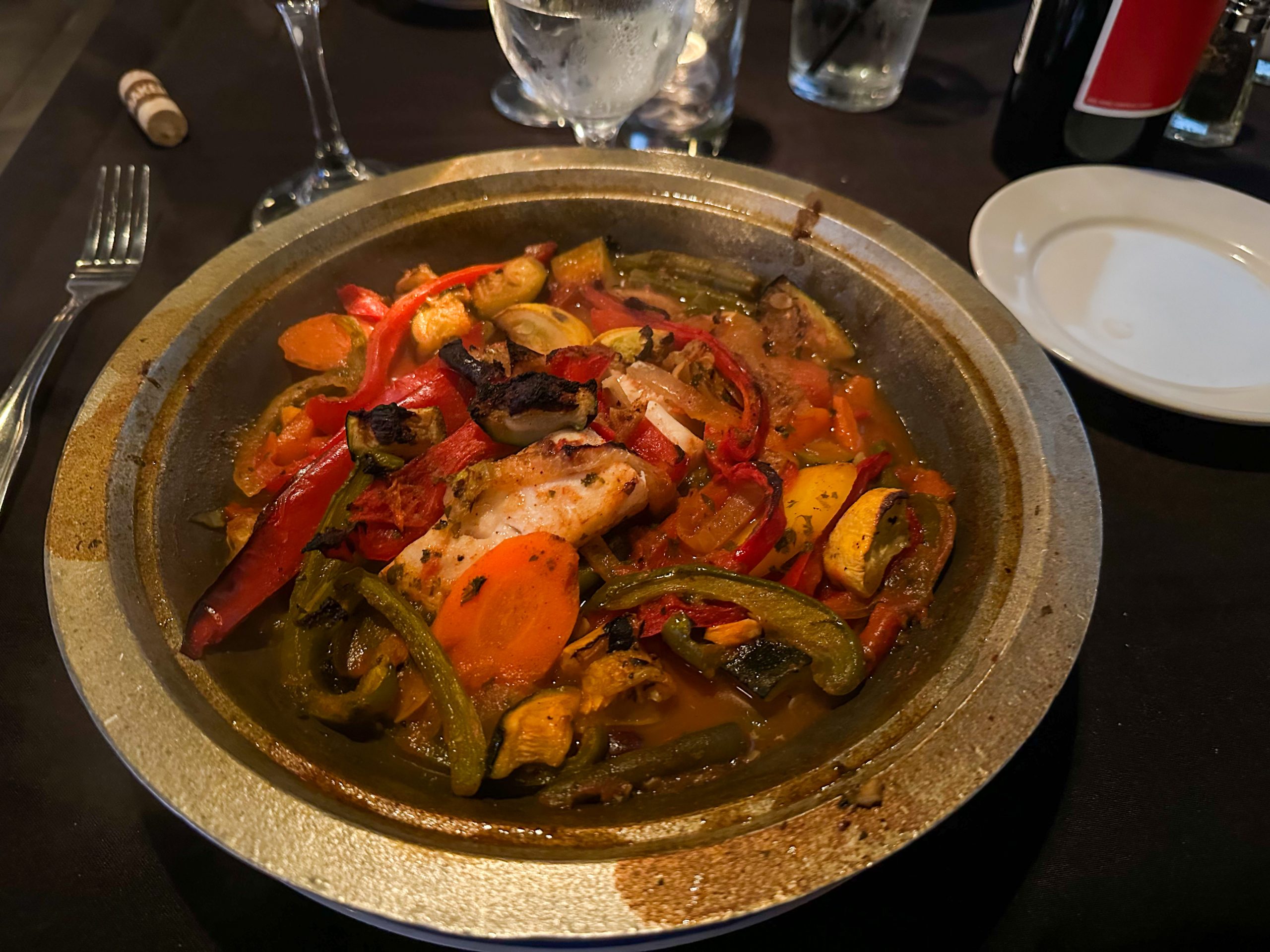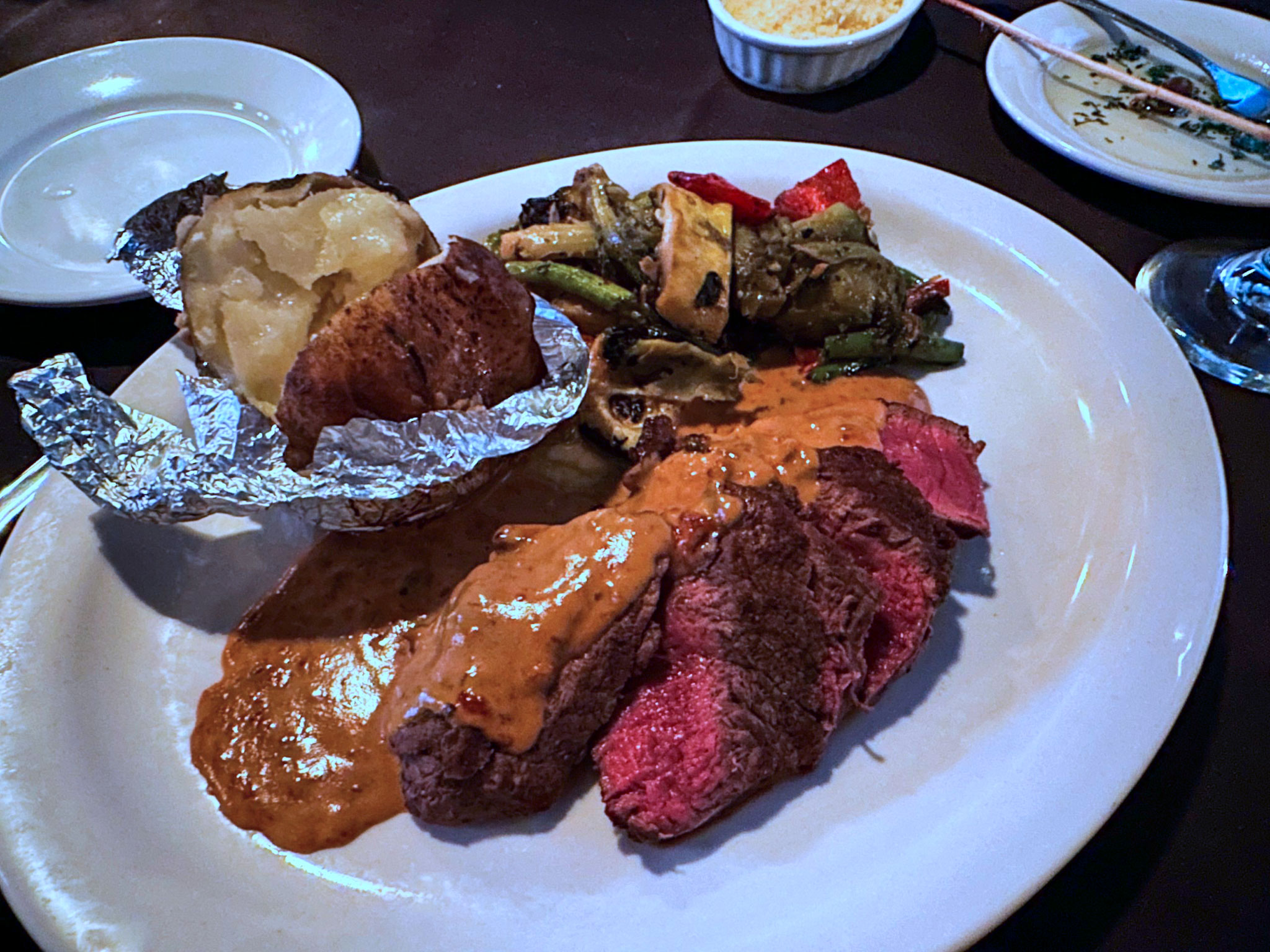 The Pearl focuses on elevated seafood, Mediterranean mains, Moroccan specialties and many other intriguing options like their wide-array of appetizers and enticing entrees like camel. One of the best aspects of the Pearl's arrival in Gulfport is that the food is unlike any other establishment in the small town. The Pearl has added a whole new dimension to the dining scene in Gulfport.
The lobster bites are comprised of sautéed lobster chunks in garlic herb butter. They were dainty, yet delicious – they made for the perfect appetizer as they weren't ultra filling but were enough to satisfy. This is a great appetizer to share between two people.
The fish tagine is served with delicate and flakey sea bass. The fish is slowly baked in tomatoes, onions and bell peppers with Moroccan spices and fresh herbs.
One of the most unique sections on the Pearl's menu is their lineup of wild game. All of the options are not always available so make sure to check with your server to see what they're offering on that specific evening. The wild game options include: camel, antelope, elk, venison, buffalo and ostrich. When ordering the camel, our server recommended a rare to medium rare temperature for the meat so I requested it somewhere in the middle. The filet arrived sliced with a lovely peppercorn sauce that complemented that tender piece of meat extremely well. In addition, the meat is also served with a side of vegetables, a baked potato and a side salad that comes with all entrees. I was pleasantly surprised with how tender and extraordinarily flavorsome this cut of meat was. If I had to select my favorite entree of the night, I would hands-down say that the camel was the clear winner.
Beau & Mo's Italian Steakhouse
2924 5th Ave N
St. Petersburg, FL 33713
(727) 771-3690
Beau & Mo's Website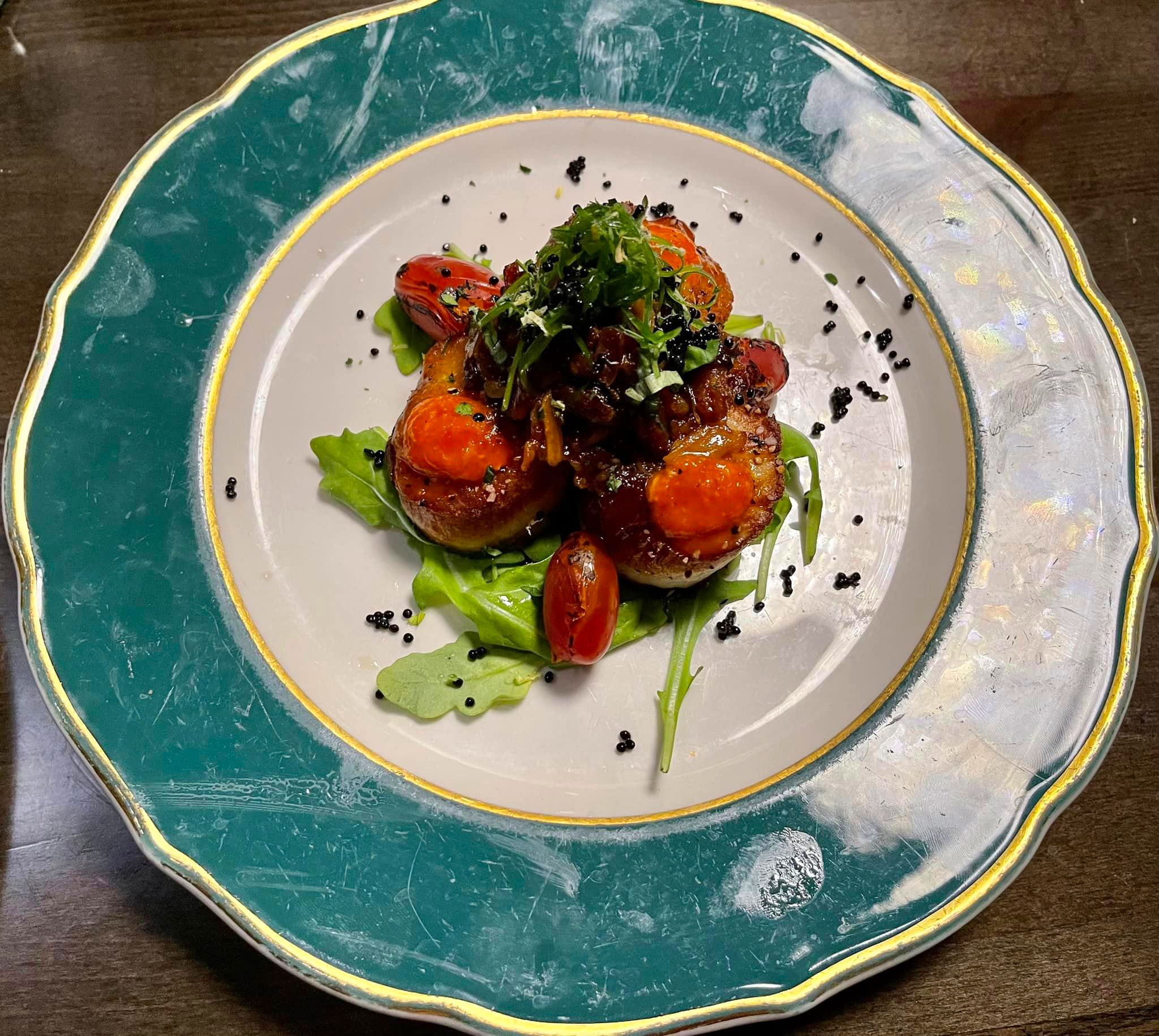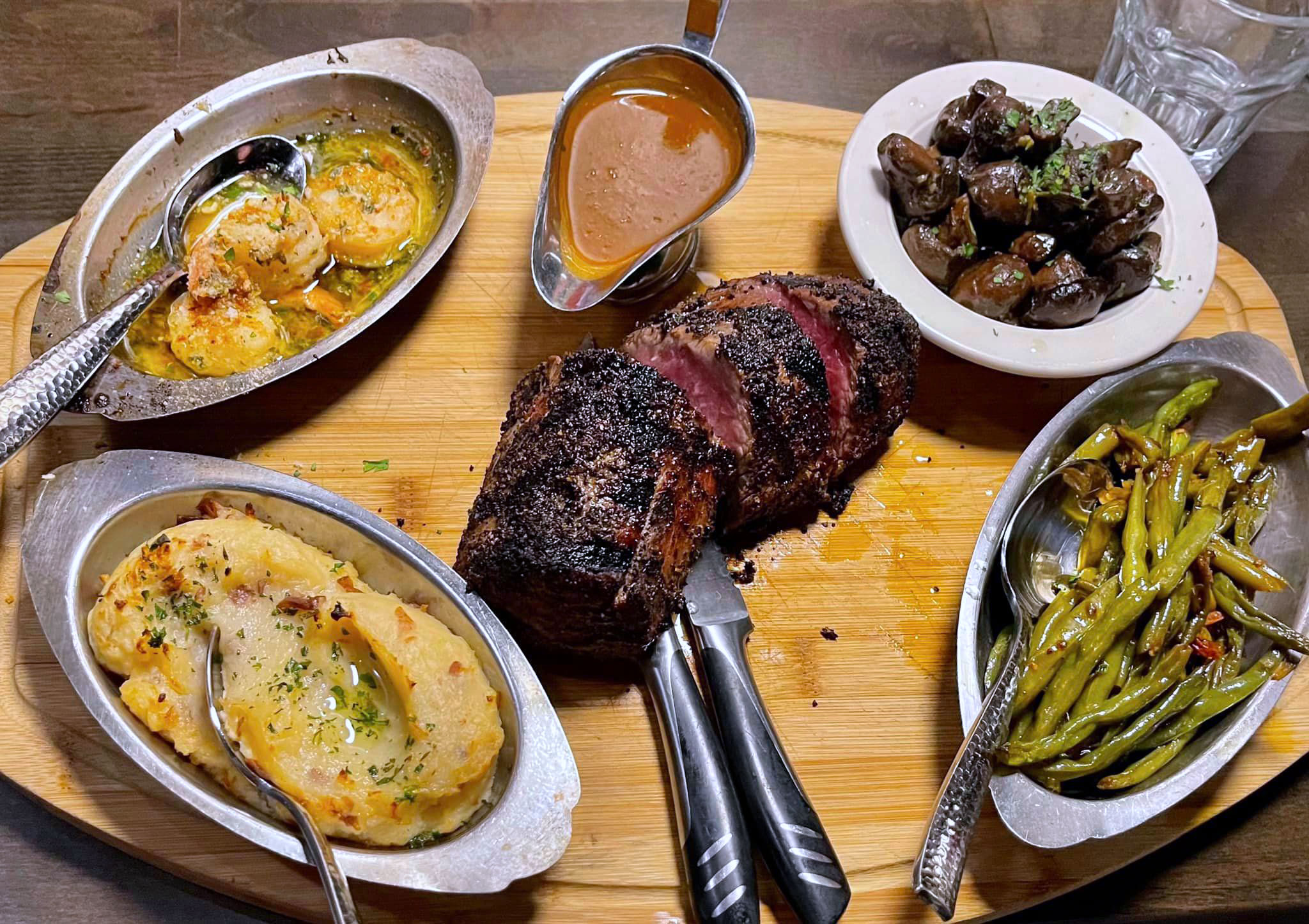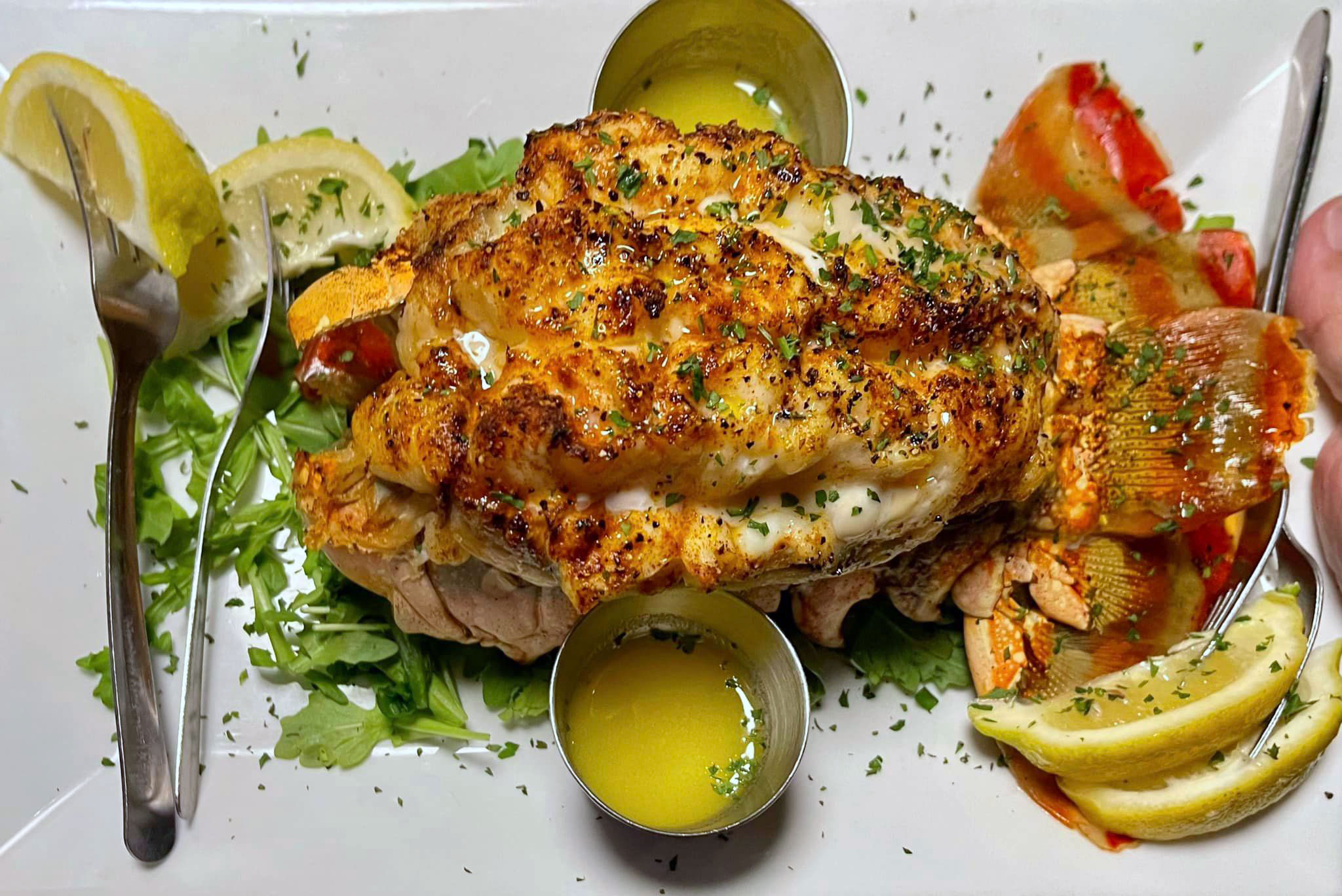 The building is very unassuming from the outside but as soon as you step through the door you can feel the fun and swanky vibe that they have created for the interior. We are always greeted immediately with a "welcome" and a smile by one of the owners, Madonna. Ask any St. Pete local where to go for steak, and the most often repeated answer will be Beau n Mo's. Ninety-nine percent of the time we get the Wagyu Ribeye, but on our last visit we couldn't resist the Chateaubriand. Of course, any great steak place is also going to have top of the line lobster, which we frequently order as well.
Sola Bistro and Wine Bar
6700 Gulf Blvd
St Pete Beach, FL 33706
(727) 360-7500
Sola Website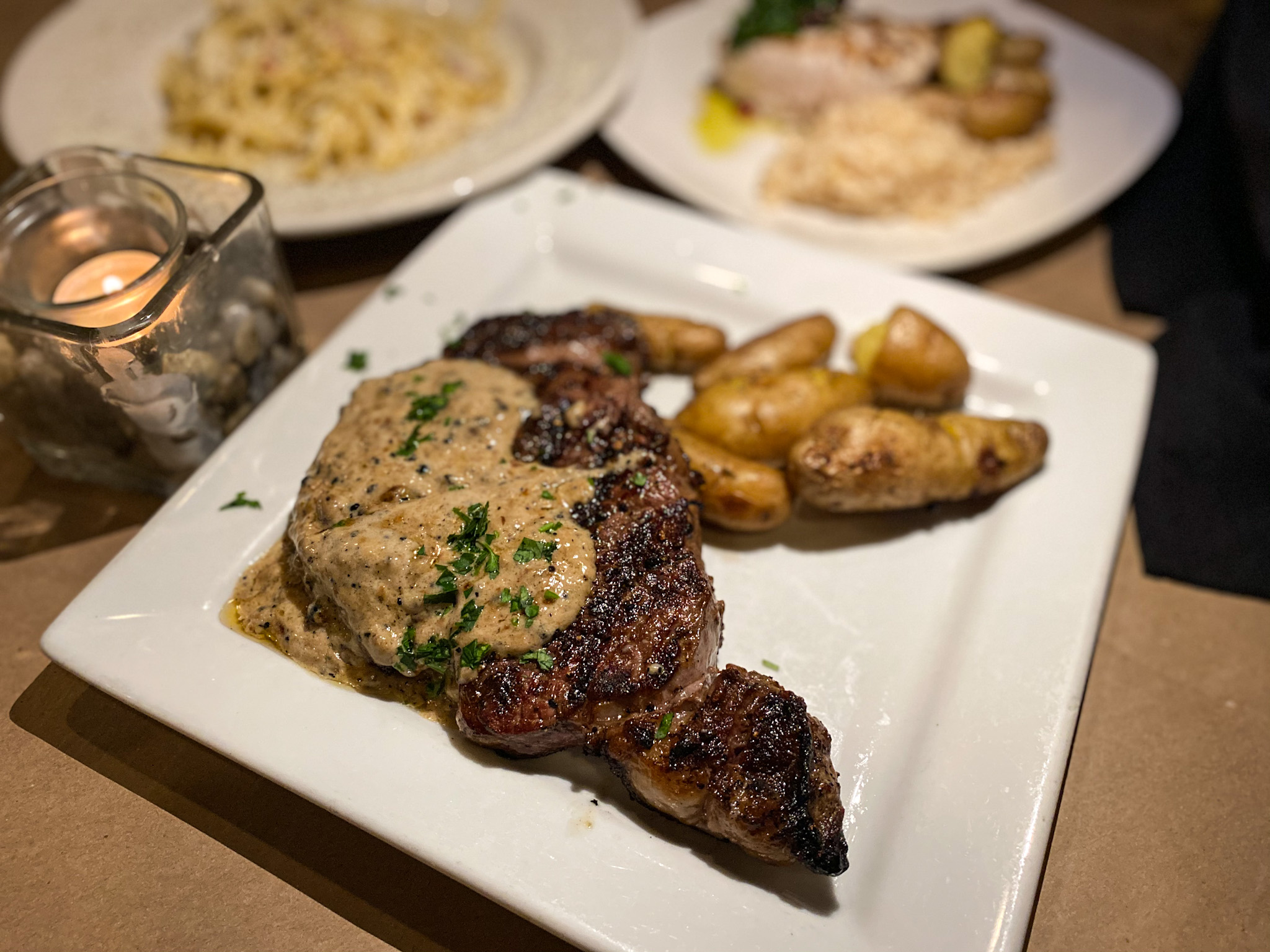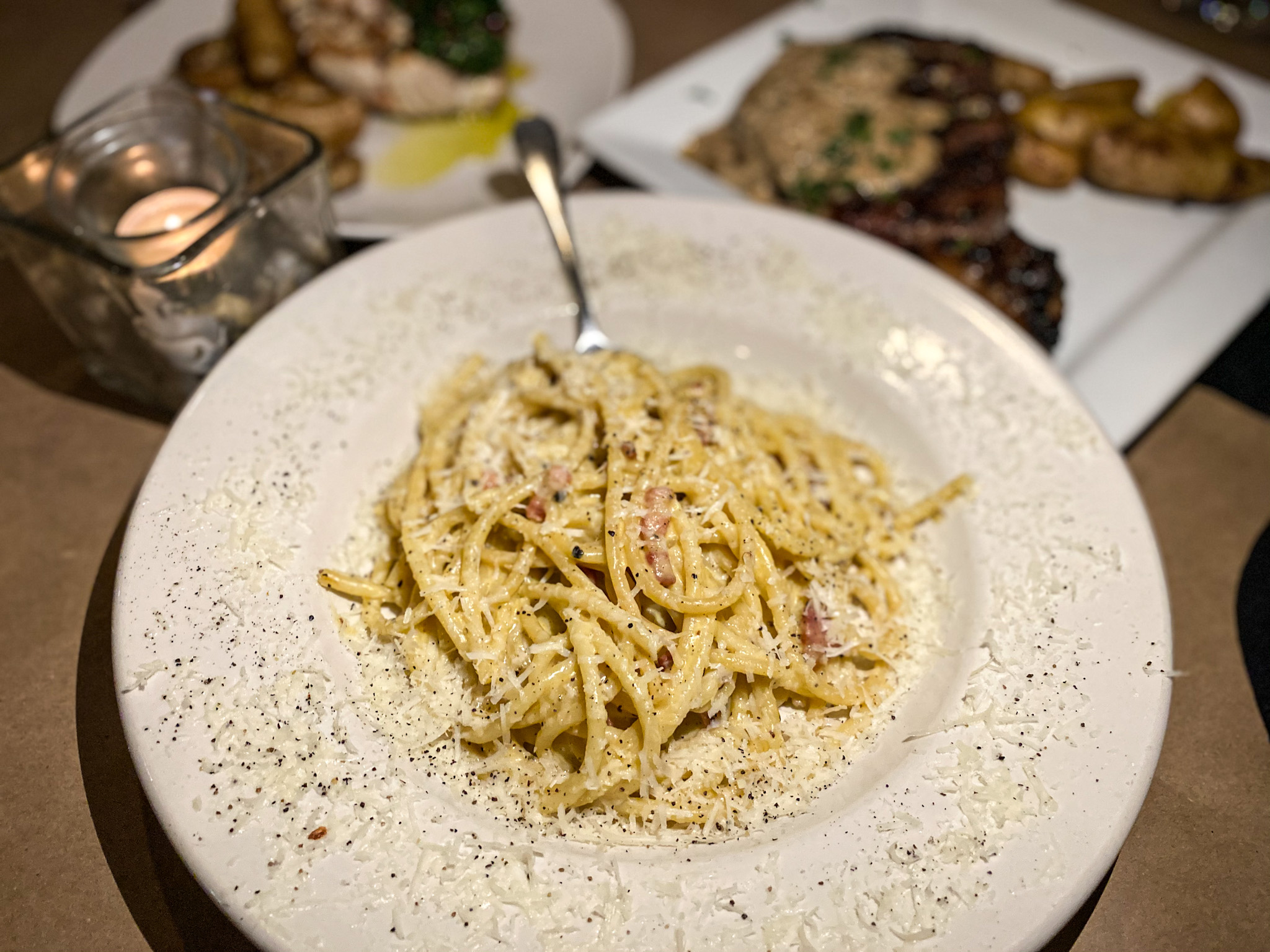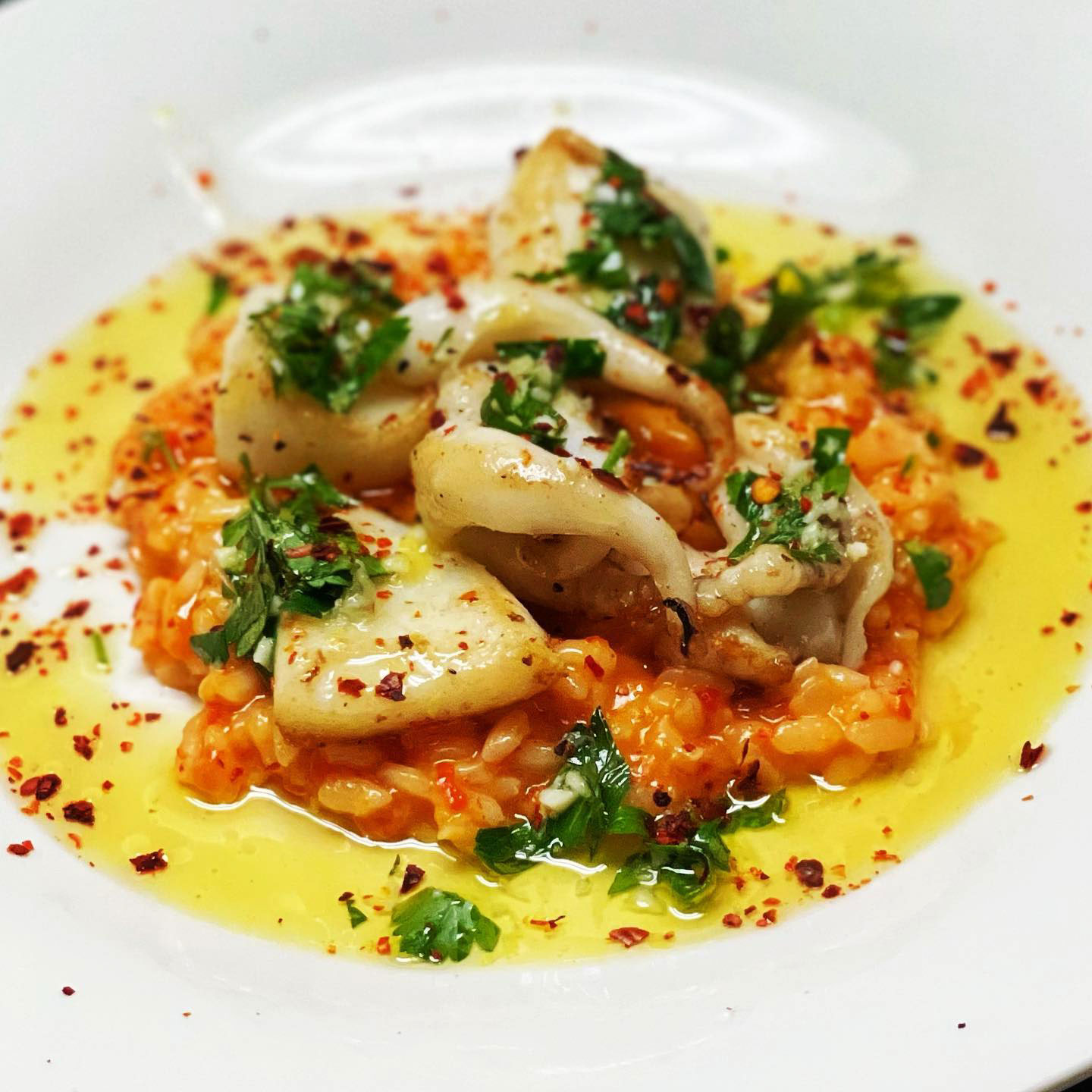 Sola Bistro & Wine Bar is definitely not your typical beach spot. Many beach eateries cater to tourists with a turn and burn approach consisting of poor service with frozen deep fried foods. On the other hand, Sola is a foodies oasis at the beach with eclectic top-quality cuisine. There is also a unique wine selection with some rare finds. Tig, the owner, always selects our wine for us and we are always impressed … except for one time when we liked another bottle better, so he drank the first one. (It's a tough job.)
One of the great things about Sola is that both the adventurous eater, and the person who just wants "normal food" can both have their dining desires sated. The regular menu rarely changes, and this is good so you know that your favorites are there waiting for you. However, there are always unique specials, many of these for the more discriminating palate.
On past visits we had specials like, Lamb Tongue and Lamb Heart, and one of the unique regular menu items, Rabbit Cacciatore.
Taverna Costale
200 Central Ave Ste 165
St. Petersburg, FL 33701
(727) 954-3863
Taverna Costale Website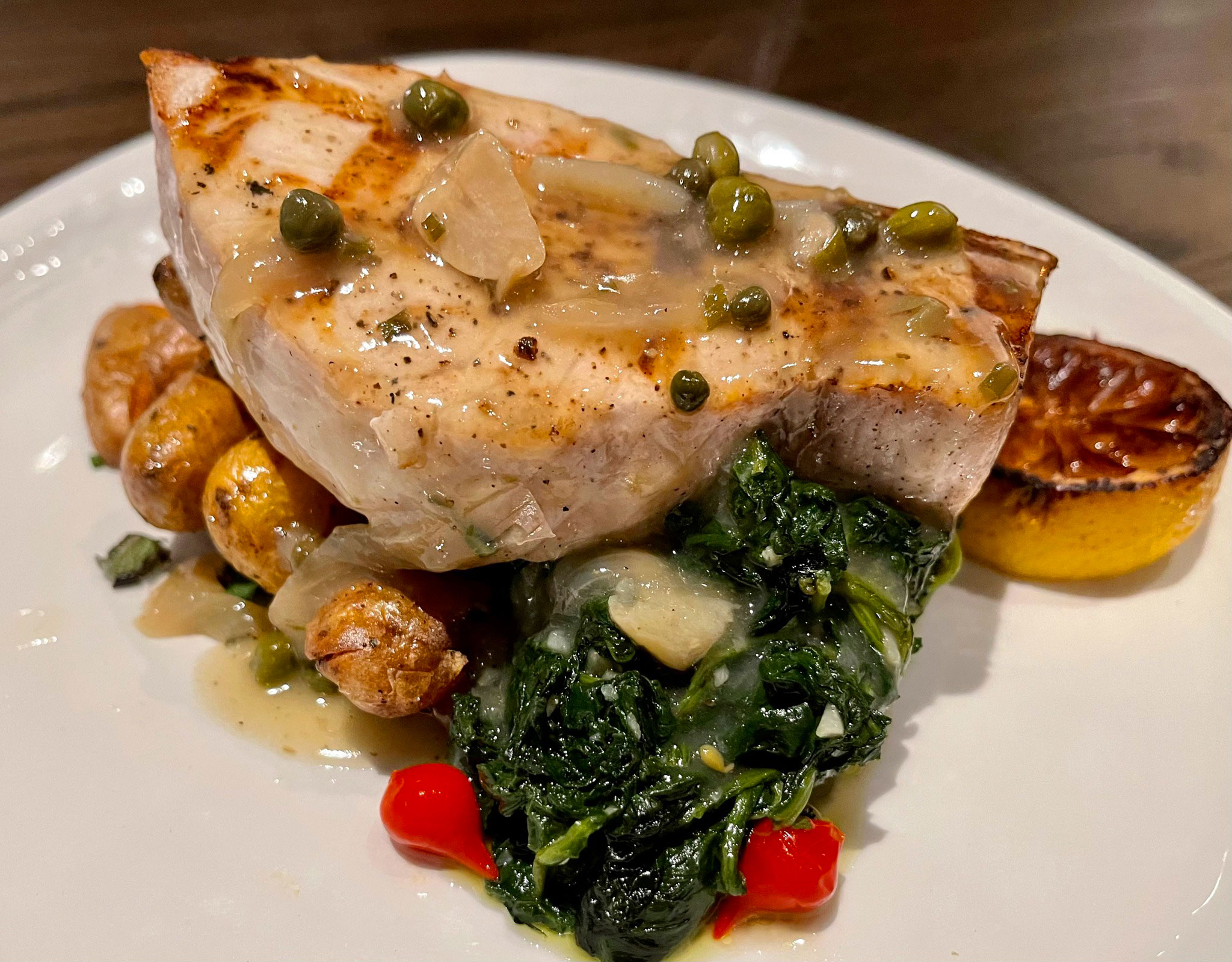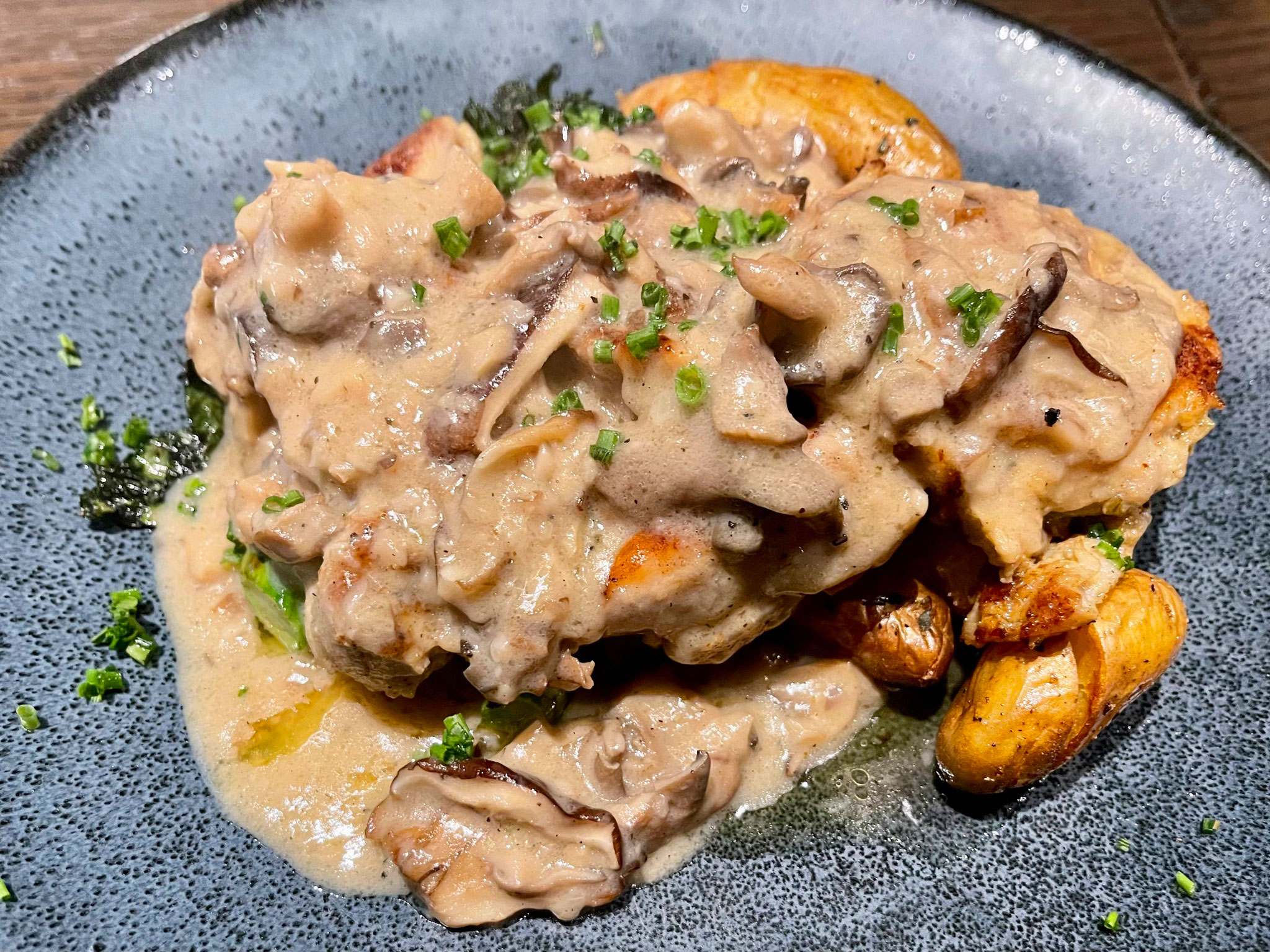 Taverna Costale, created by celebrity chef Fabio Viviani, features exceptional pastas, pizzas, and signature seafood dishes. We enjoyed watching Fabio on the fifth season of Top Chef, and then on Top Chef All Stars. They opened on New Year's 2022 on the corner of the 200 block of bustling Central Ave, which has great people watching and several places to bar hop afterwards, if you are so inclined.
I highly recommend Taverna Costale. Everything was spectacular and bursting with flavor. You can really tell when the chef and the kitchen care about the food by the way the vegetables are cooked. The broccolini with my chicken marsala was bright, crunchy and flavor packed. This was definitely not an afterthought like it can be at many places. It is also brilliant to use the chicken thigh rather than the breast so you have the most moist and juicy chicken.
Maritana photos by Melissa Santell of FoodXFeels.com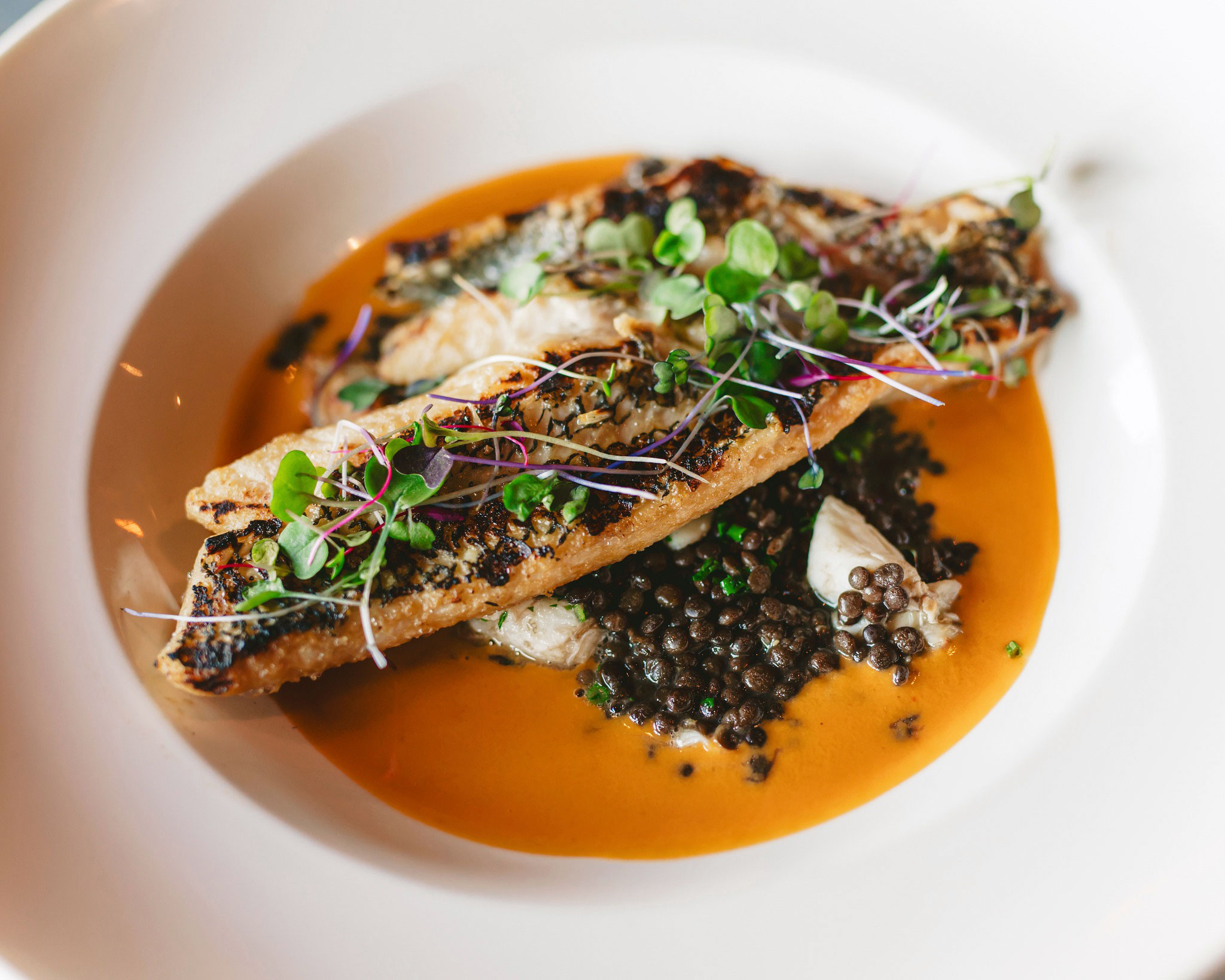 Readers Rating

Rated 5 stars




5

/ 5 (

Reviewers

)

Spectacular
---
St. Petersburg Florida's residents chose the best restaurants where the locals go to eat.