Last month our top 5 list was for the Best Shrimp & Grits in St. Petersburg, FL. This month, we bring you 5 Hidden Gems for Food. These are places in St. Petersburg that have great food, but aren't always thought of as such, or they are just off the radar for incredible comestibles.
1. Cask & Ale
(Update April 2017: Cask & Ale is now closed.)
The Cask & Ale is well-known for their classic and vintage cocktails, friendly and skilled mixologists, huge selection of imbibes, and as a cool late night / early morning hangout. Lori and I were two of the first customers when they first opened in early 2014. They've always had great food that gets overshadowed by the drinks. They win awards for Best Cocktails and Best Whiskey Selection, but nobody ever writes about the food … until now.
We give Cask & Ale the number 1 spot since they have great small plates and high quality housemade ingredients that lack the praise they deserve. Chef Frank Prophet is doing an excellent job over there.
We started with the Truffle Mac & Cheese. It was superb!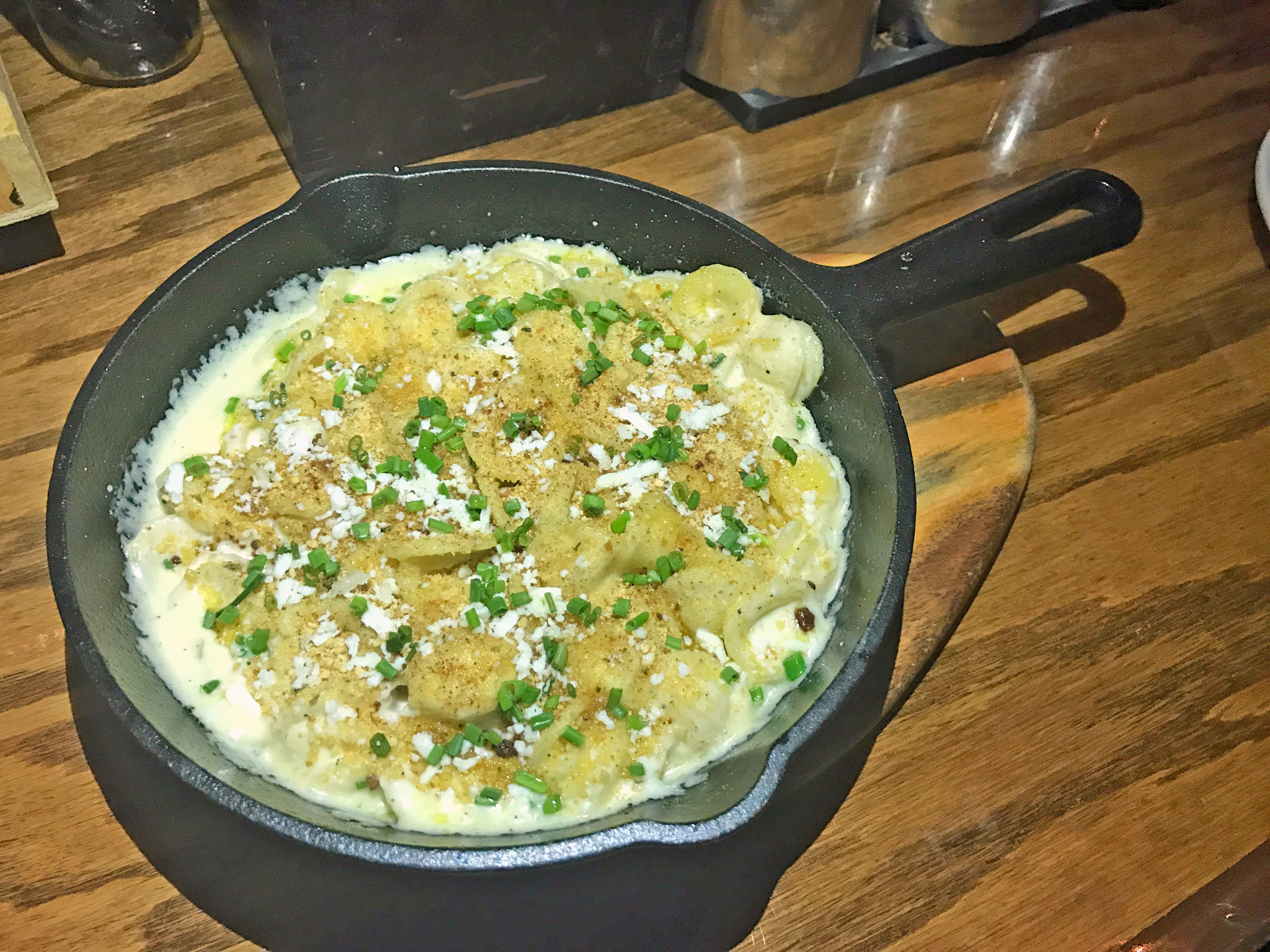 Chef tells us that he starts with a base of Manchego, Pecorino Romano, and Goat Cheese. He creates a rue and mixes in milk and heavy cream creating a béchamel sauce.
The Orecchiette Pasta is cooked up and more heavy cream gets added. The finishing touches that really help this shine are Nutmeg, Italian breadcrumbs, Queso Fresco, fresh cut Chives, and White Truffle Oil. Bam! (Lori is not a fan of nutmeg, and she is a super taster, but she could not detect the nutmeg here, and complimented the chef for making it work.) Optional on the mac & cheese: Add Pancetta $2, Add Pork Belly $5.
The Pork Belly Steamed Buns were next, and they were excellent as well.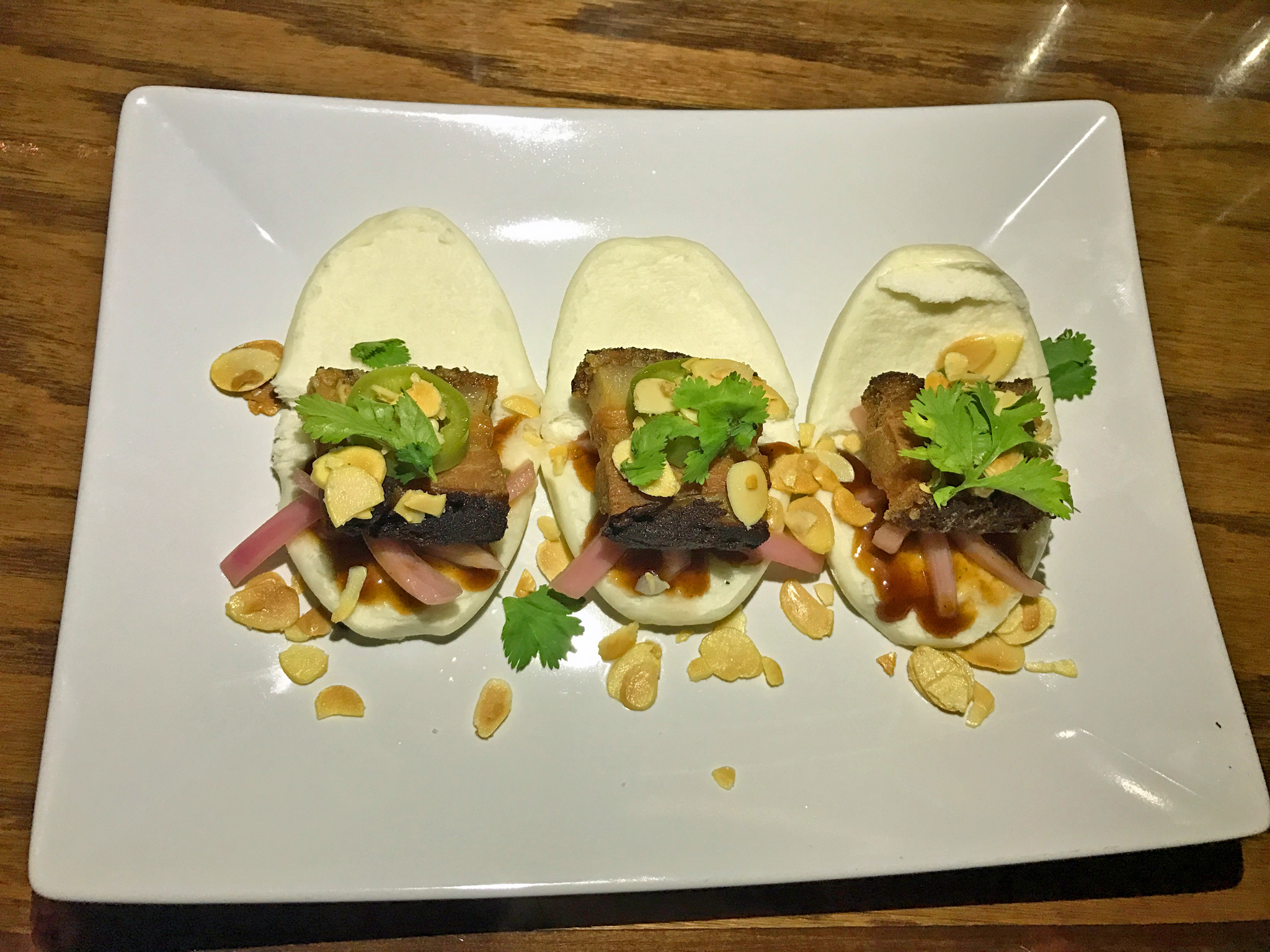 The Pork Belly Steamed Buns were some of the best we've had. These were the first steamed buns we've had that didn't get stuck in your teeth at all. They get them from a local Asian market after testing and researching to find the best possible buns, and you can tell. The pork belly was succulent—crispy on the outside and chewy on the inside. (We left them open for the photo to show the ingredients, but they are actually served closed.)
The mix of ingredients really made these tasty—5 Spice, Pickled Onion, Sriracha Hoisin, Candied Almonds, Pickled Jalapeño, Cilantro.
The Pork Belly is braised for 3-hours in the oven with pineapple juice, soy sauce, ginger, pineapples, apple cider vinegar, black pepper and black peppercorns. Towards the end of the 3-hours, the foil cover comes off to crisp the skin.
We ended our date with the Stuffed Dates … and we were stuffed dates too!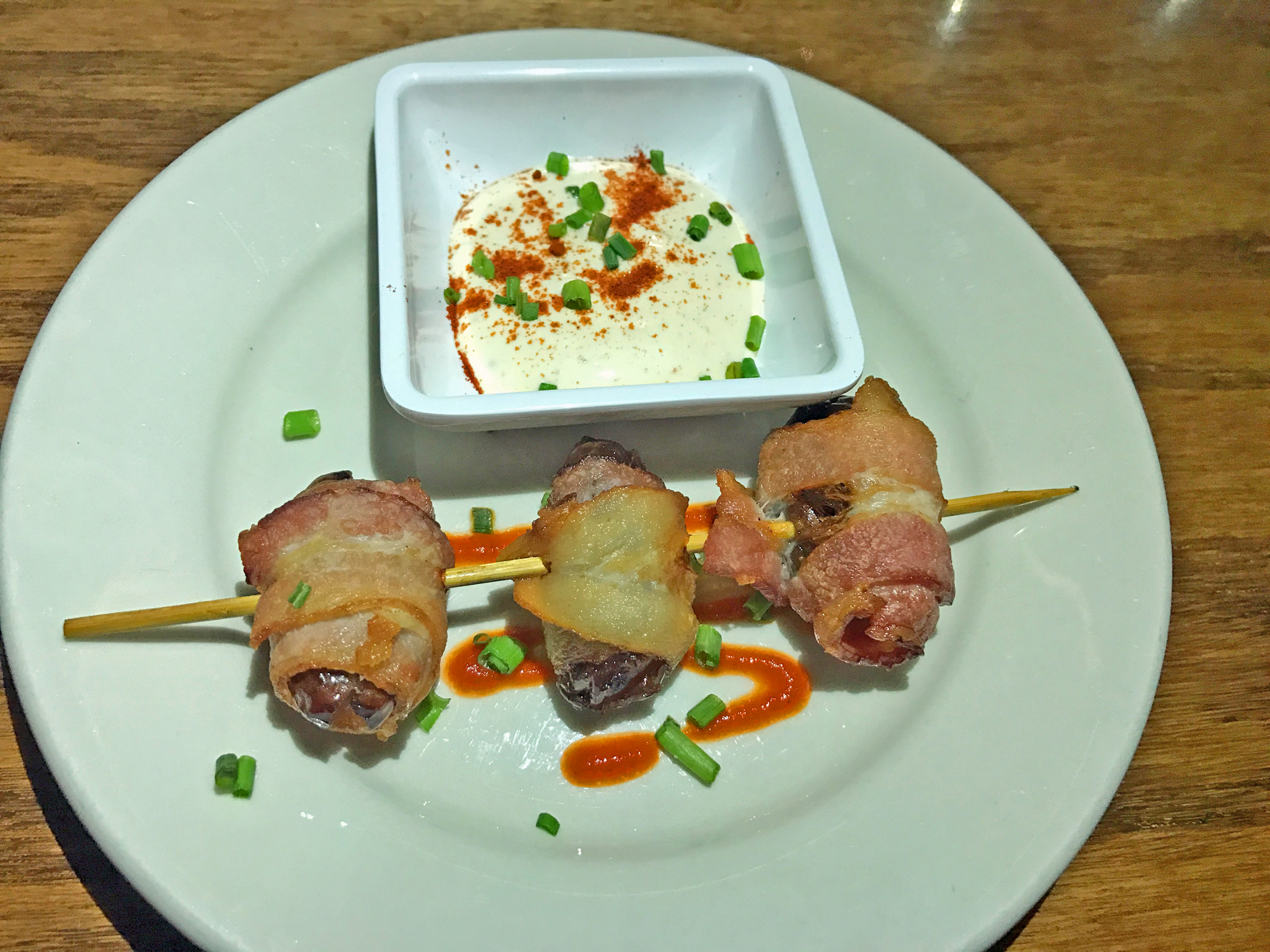 Stuffed Dates – Chorizo, Pancetta, Dates, House Buttermilk Ranch – two skewers – 6 pieces.
These are phenomenal and so is the housemade buttermilk ranch accompaniment with paprika! Actually, all of the accompaniments are housemade.
Definitely go to the Cask & Ale for some food, and not just drinks. Being that they have small plates, you can try more stuff. Here's the rest of the menu:
Edamame – Blistered Shisito Peppers, Sesame, Basil, Whipped Garlic Aioli
Poke – Ahi Tuna, Fried Wontons, Sake-Soy, Sriracha Hoisin
Sweet Chips – Sweet Potato Chips, Queso Fresco, Honey Sriracha, Chives
Portobello Fries – Red Pepper Coulis, Pickled Onion, Goat Cheese, Tempura, Garlic Aioli
BBQ Chicken Flatbread – Three Cheese Base, Sriracha, Guinness BBQ Red Onion, Cheddar, Cilantro, Queso Fresco
Beef Sliders – Ground Beef, Pimento Cheese, Pancetta, Guinness BBQ Sauce, Garlic Aioli
Skirt Steak Chimichurri – Portobello Mushroom, Savory Herbs, Sherry vinegar
Cask & Ale
29 3rd St North
St. Petersburg, FL 33701
(727) 800-6922
http://www.thecaskandale.com/
2. Tryst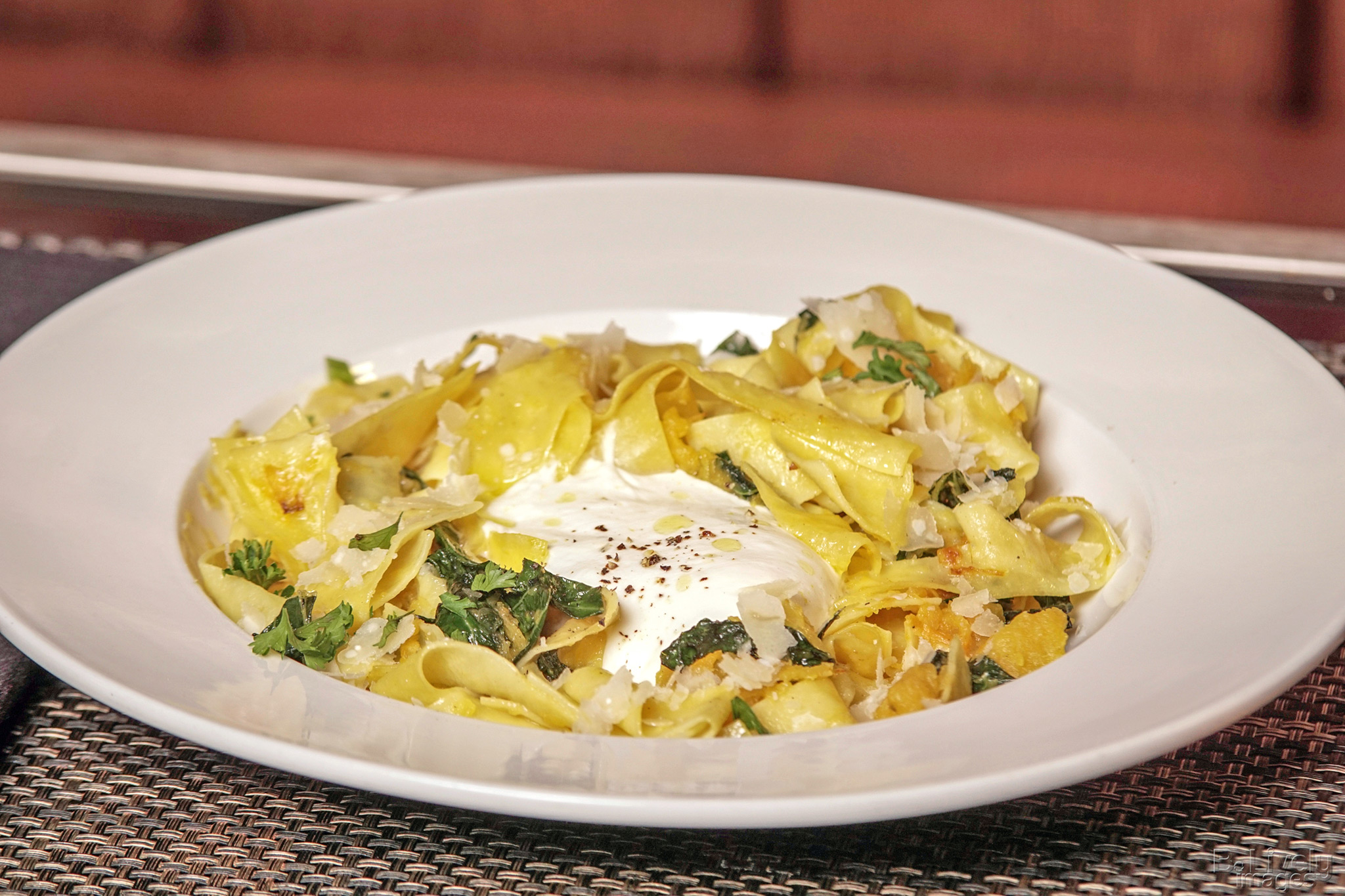 (Photo by Barry Lively – Courtesy of Tryst)
Tryst is very popular as a cool lounge, but they have recently kicked it up several notches on their food. One of the new items is the Burrata Pappardelle – pumpkin, parmesan broth, kale. We had the chance to try this and it is absolutely scrumptious! There is also a Lamb Pappardelle that is excellent.
They have the best Tuna Tataki we've ever had in DTSP. The Korean Beef Bulgogi is also one of the best we've had. The Chicken Liver Pâté is rich, creamy, and quite tasty. The Potato Pierogies are a MUST. They are completely made from scratch in-house by the Russian sous chef.
Check out all of the new menu items in this detailed write-up here.
Tryst
240 Beach Dr NE
St. Petersburg, FL 33701
(727) 821-4567
http://dinetryst.com/
3. Del Mar Gastro Lounge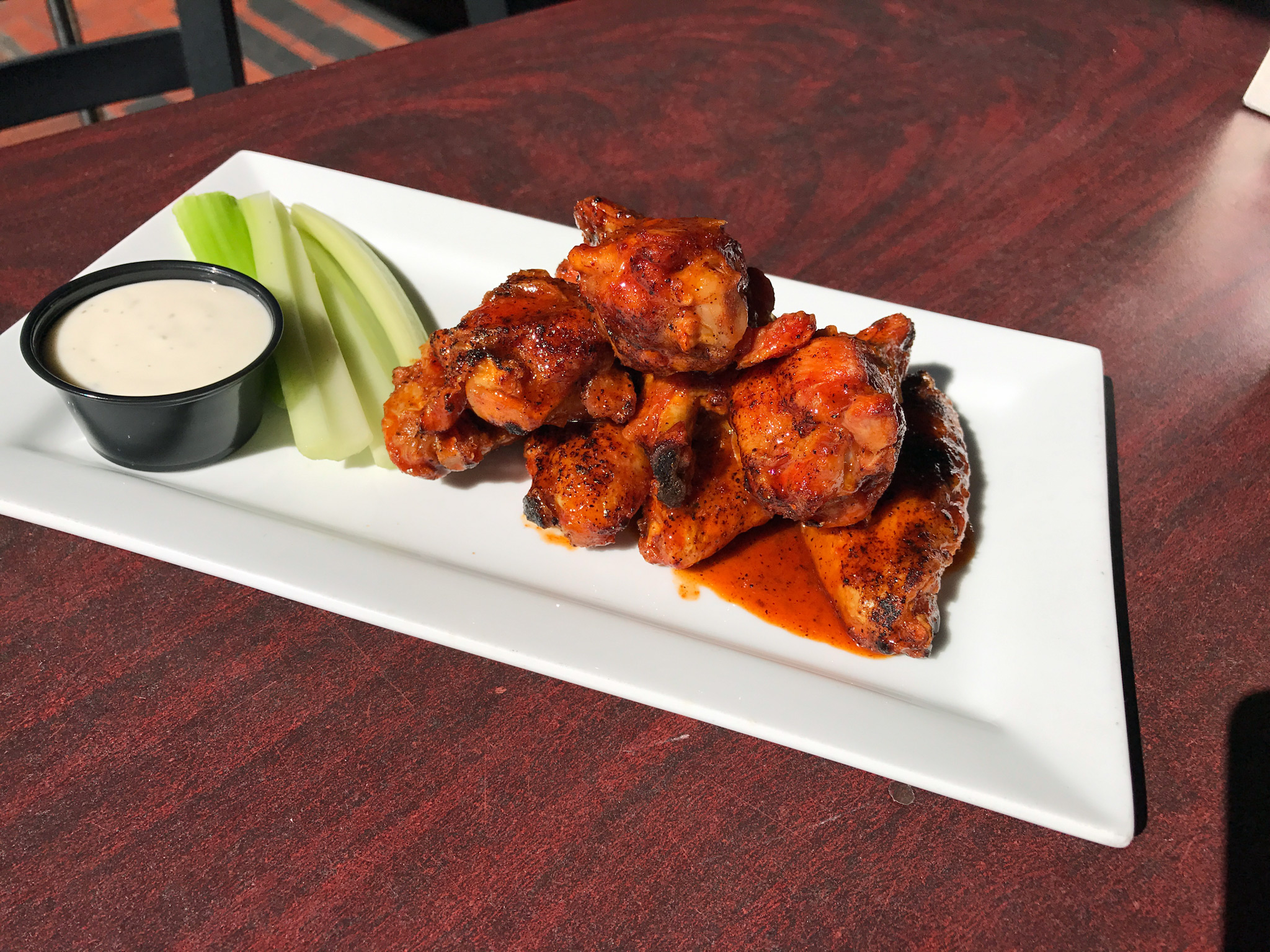 We had three picks at Del Mar Gastro Lounge—The Signature Chicken Wings, Mojo Pork Bowl, and the Mediterranean Chicken Bowl.
There are lots of restaurants that say they have the best wings in town. The Signature Chicken Wings at Del Mar definitely belong on the best wings list.
The menu description is: 8 meaty chicken wings served blackened, traditional homemade BBQ or spicy honey mandarin glazed with bleu cheese & celery. (You can also get ranch instead of bleu cheese.)
We got the spicy honey mandarin glazed and devoured them. Well, I devoured them. They are so good that I ate them so fast that I had gobbled up six wings and there were only two left for Lori. Oops. They are medium spicy, less spicy than Buffalo wings, but packed with flavor. There is a nice spice rub on them that not only adds to the delicious taste, but also gives the wings a nice texture.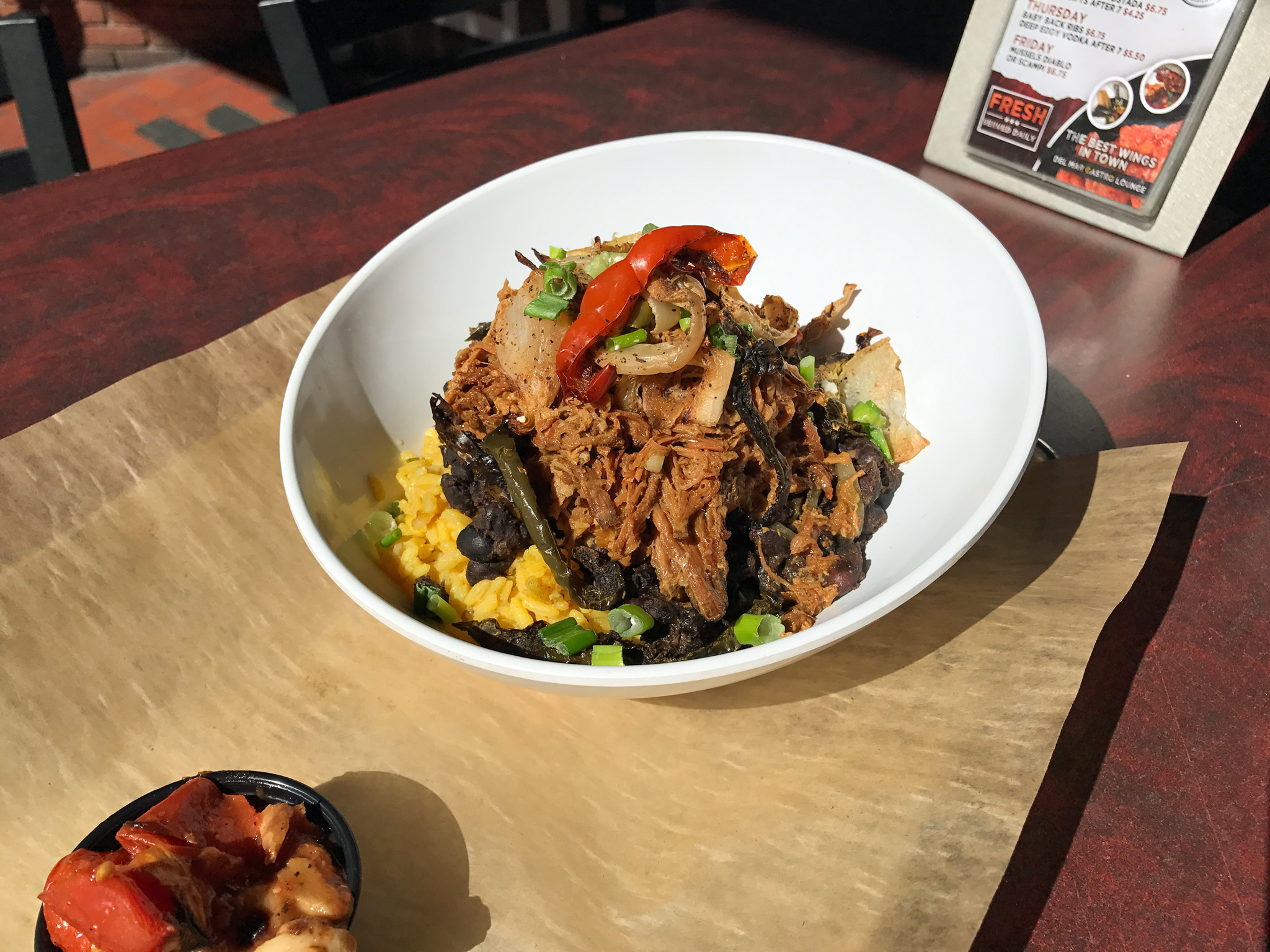 Mojo Pork Bowl – Authentic sofrito rice topped with slow roasted mojo pork, black beans and sautéed onions & peppers. It was very good and quite filling!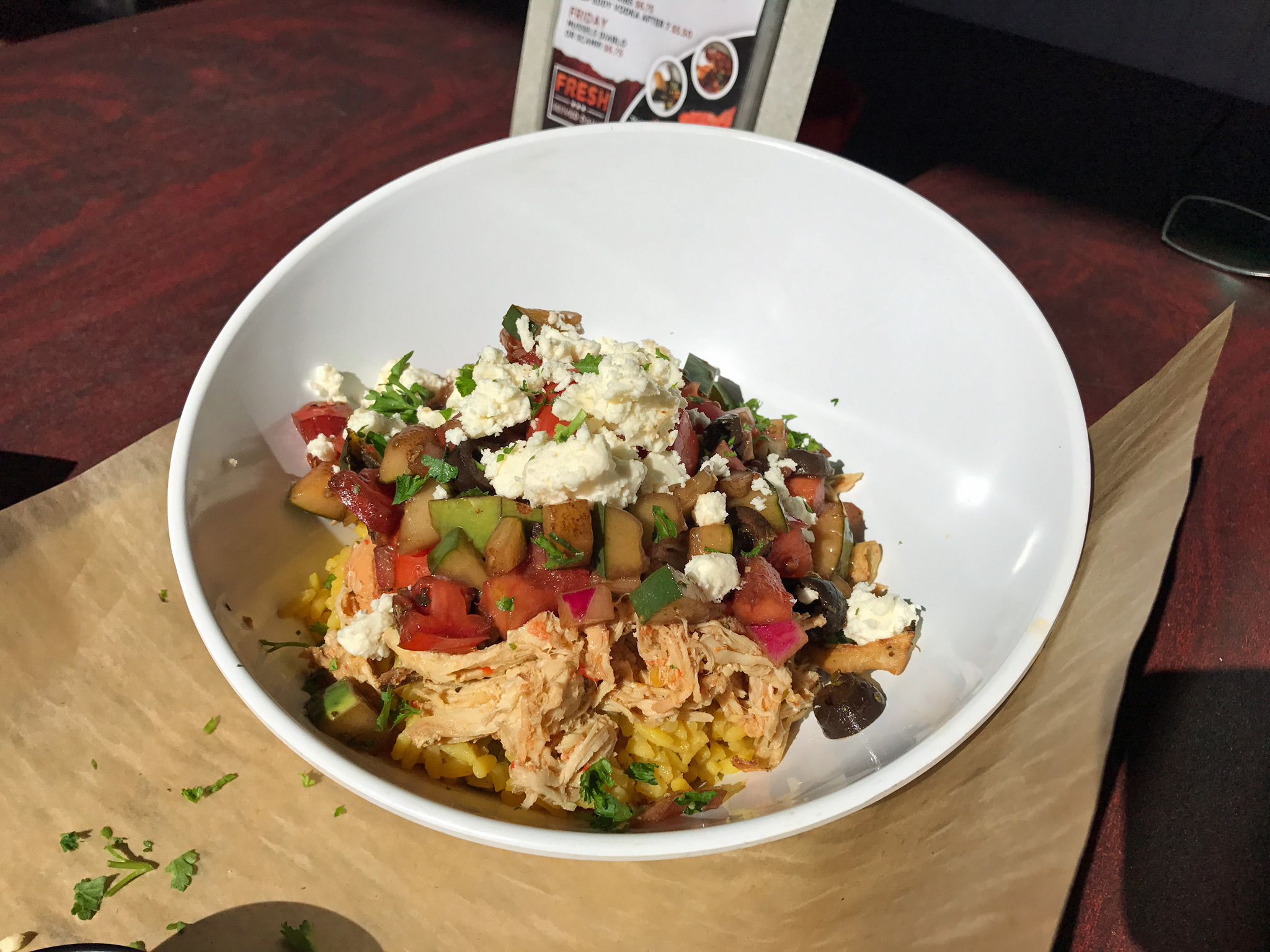 Del Mar Mediterranean Chicken Bowl – Authentic sofrito rice topped with oven baked chicken, sautéed onions & peppers, marinated cucumber salad, kalamata olives & crumbled feta. This one was excellent—way better than I even thought it would be.
Del Mar Gastro Lounge
243 Central Ave
St. Petersburg, FL 33701
727-498-8610
http://www.delmarstpete.com/
4. The Wooden Rooster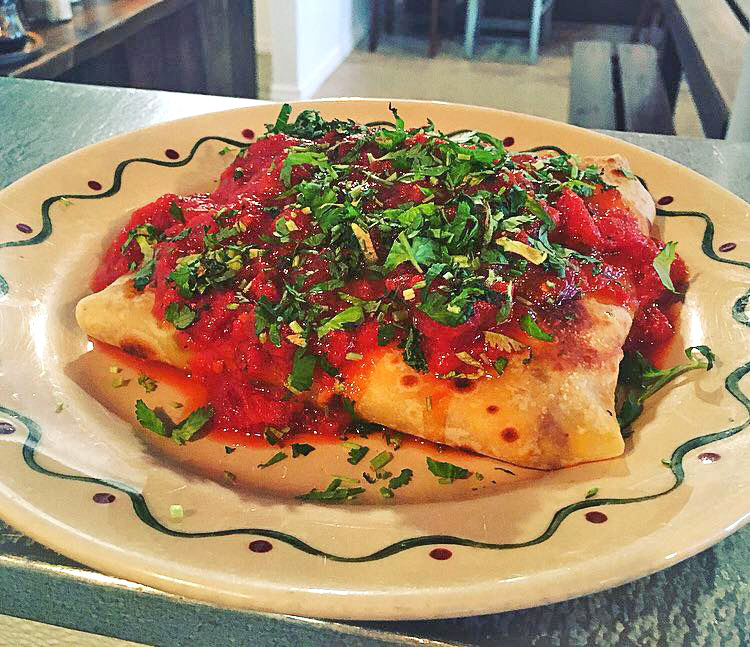 The Wooden Rooster makes the "hidden" list because they are hidden behind Cassis and make some excellent, unique food—and they open at 7:00 AM! How awesome is that? (They are open into the late dinner hours, except for Sunday.)
Jeremy Duclut is the owner and chef—yes, the same chef as Cassis. The Wooden Rooster specializes in unique crêpes and sandwiches. All of their items can be had as a crêpe (regular, buckwheat, or gluten-free), or as a sandwich with the choices of Baguette, 9-Grains, or gluten-free bread.
Some items to try –
The Whole Enchilada – Smoked pork, avocado, cheddar cheese with a zesty tomato sauce and fresh cilantro. (Shown above.)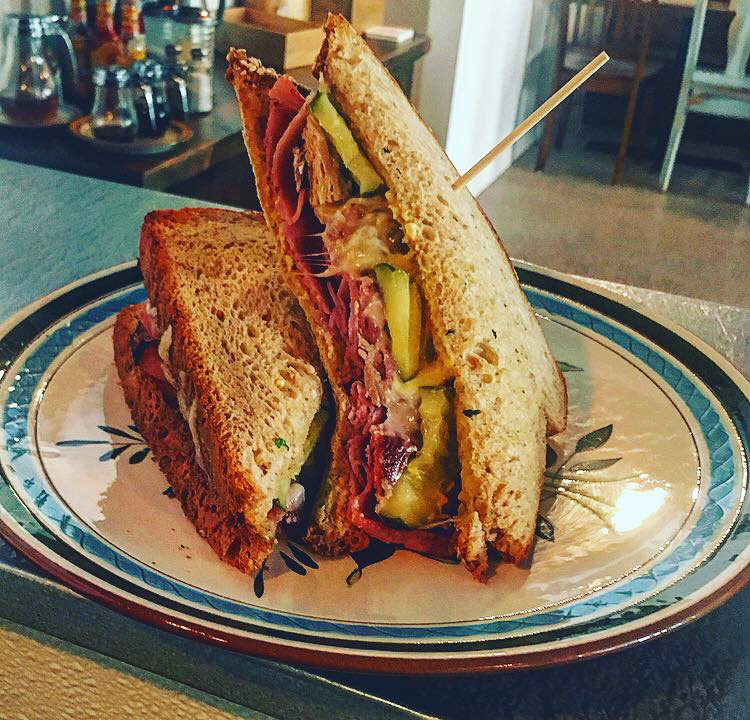 Cubanito on 9 grain bread – black forest ham, smoked pork, swiss cheese, dijon mustard, pickle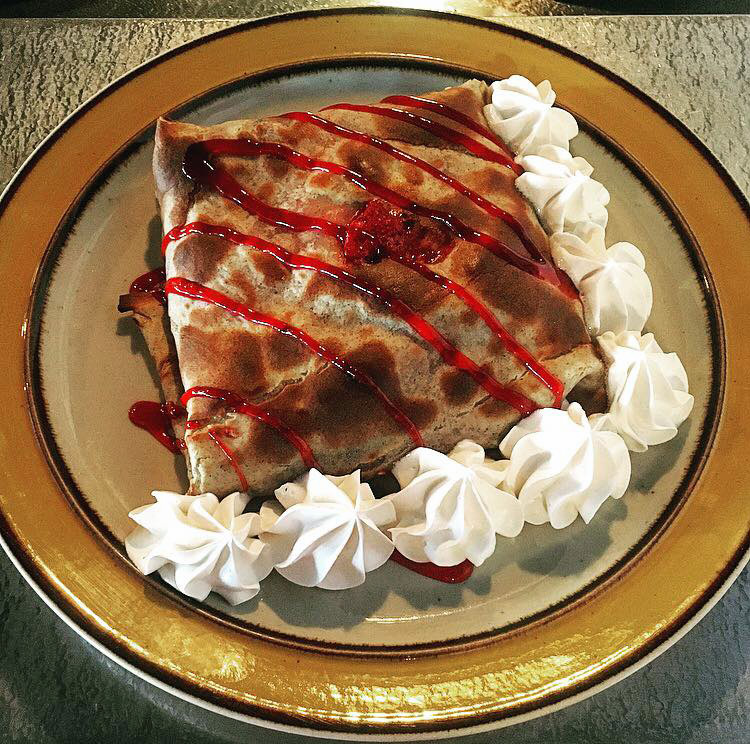 Granola crêpe is filled with crunchy granola, fresh mixed berries, raspberry coulis and topped with whipped cream
(Photos courtesy of The Wooden Rooster)
The Wooden Rooster
104 2nd Ave NE
St. Petersburg, FL 33701
(727) 822-7373
http://www.thewoodenrooster.com/
5. Old Key West Bar & Grill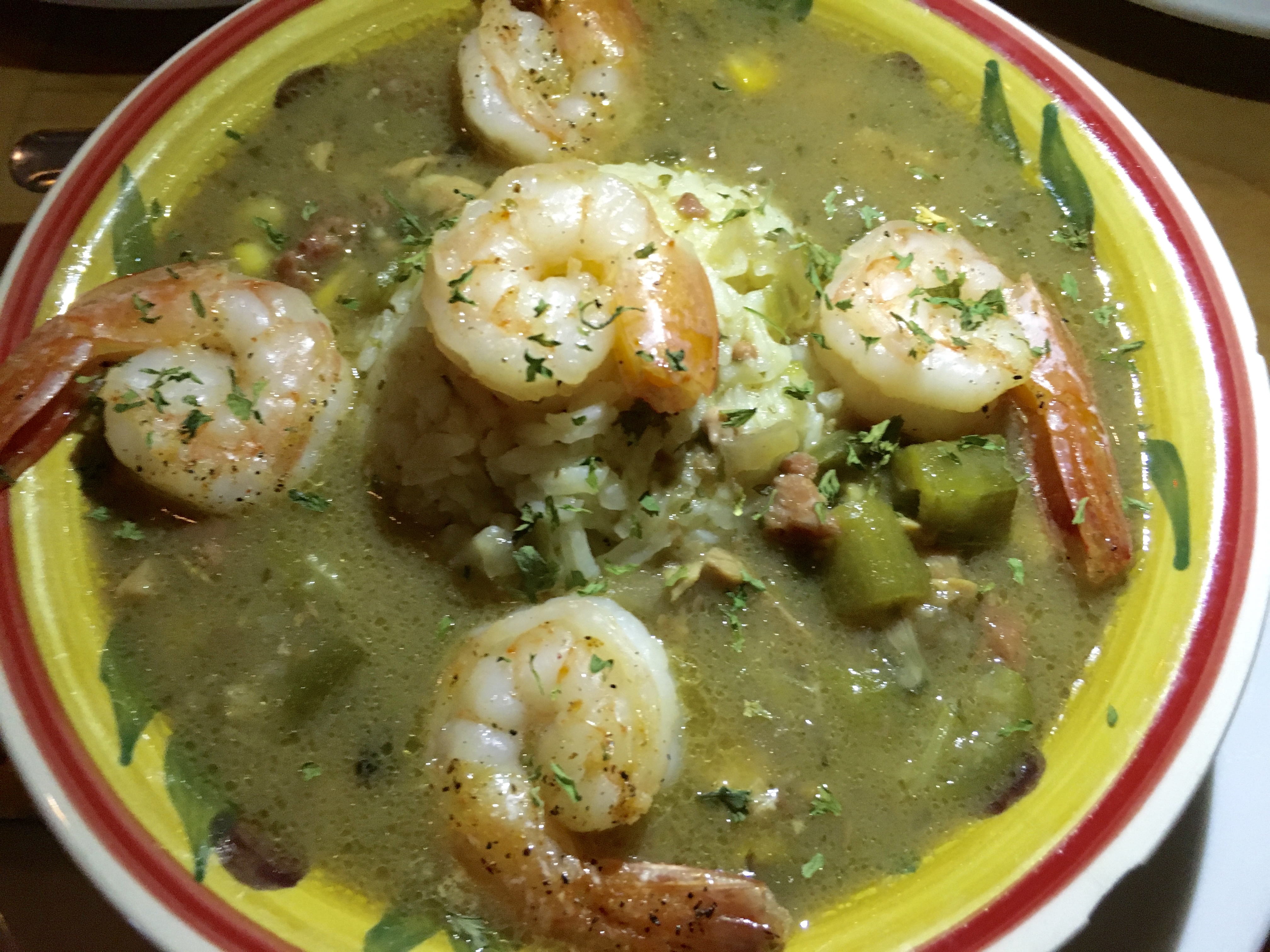 Years ago Old Key West Bar & Grill was a divey place with ok "bar food". In January 2015, new owners Crystal and Mitch Faber took over. We went there a couple of months ago and were blown away.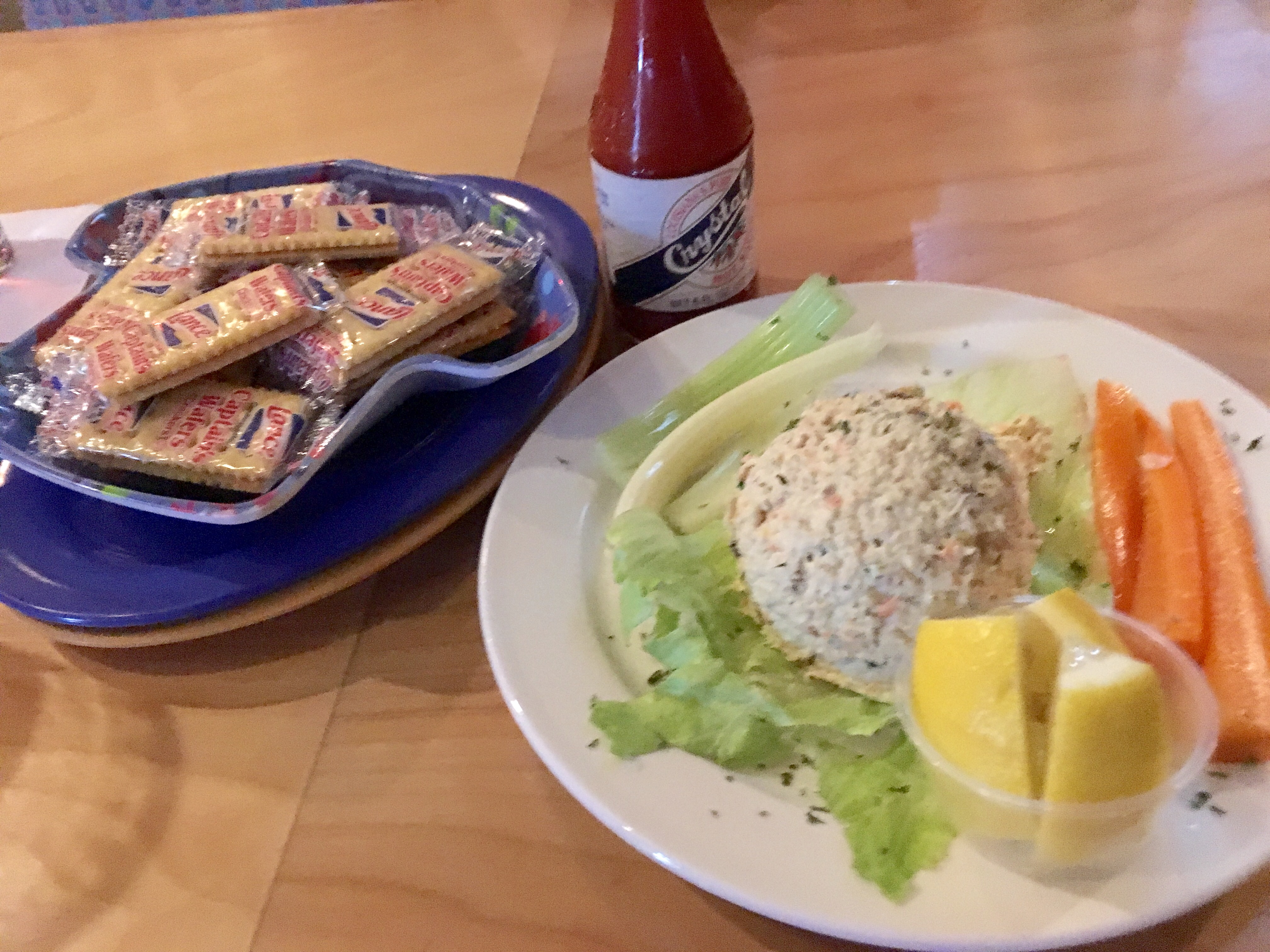 A couple of items that we loved are the Chicken & Andouille Sausage Gumbo with added Shrimp, and Smoked Fish Spread was one of the best we ever had.
Definitely get the chili! It's the best I've had in St. Pete. They won the Grand Central District Chili Cook-off earlier this year.
Read the full Old Key West Bar & Grill review here.
Old Key West Bar & Grill
2451 Central Ave
St. Petersburg, FL 33713
(727) 623-0969
http://www.oldkeywestbarandgrill.com/
There are many more hidden gems in St. Pete than just these five. Watch for future hidden gems lists to come.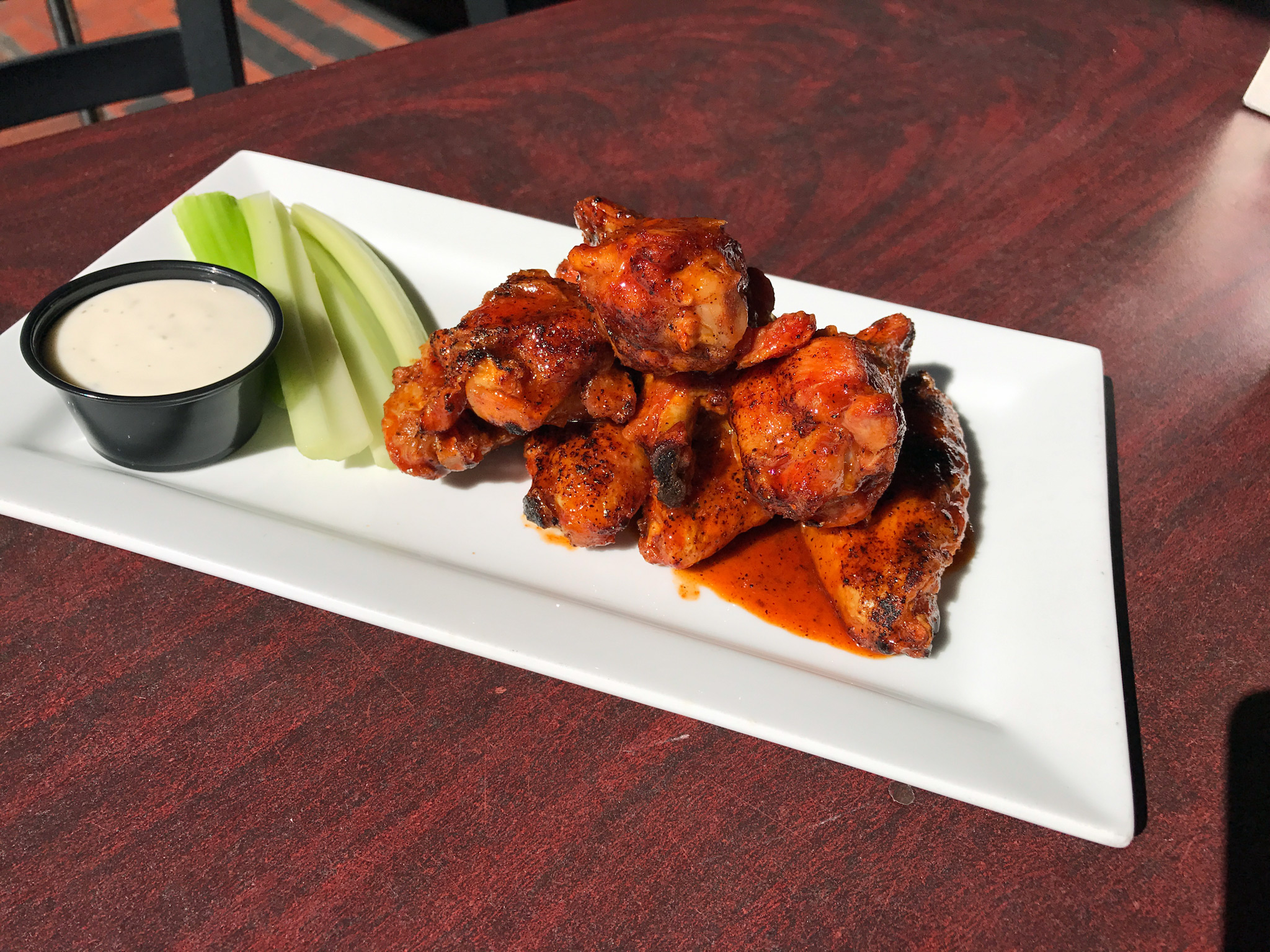 Readers Rating

Rated 5 stars




5

/ 5 (

Reviewers

)

Spectacular
---
The restaurant scene is burgeoning in St. Pete and has some great gastronomic delights that have become well-known. Here are a few hidden gems that don't always come to mind.